Discover the shocking events that connect the smash-hit Aquaman movie to the eagerly anticipated Aquaman and the Lost Kingdom! Aquaman balances his duties as king & as a member of the Justice League, while Black Manta is on the hunt for Atlantean tech to help rebuild his armor!
It's all come down to this! Batman is face-to-face with a Killer Croc like he's never seen before. The Dark Knight will need to find some way to break through Waylon's rage and pull him back from his monstrous rampage or Gotham City will be no more!
Hardware fooled around…and now he's found out! From outside the walls of the known universe comes a terrifying, seemingly unbeatable, and deeply unexpected enemy…Brainiac?! The events of this issue will alter the course of the Multiverse forever!
The Riddler makes his first appearance in this golden age Batman and Robin tale as Edward Nigma challenged the Dynamic Duo to a battle of wits!
WELCOME TO THE DC UNIVERSE
Story Arc
Dark Crisis on Infinite Earths
SENSATIONAL SUPERGIRL STORIES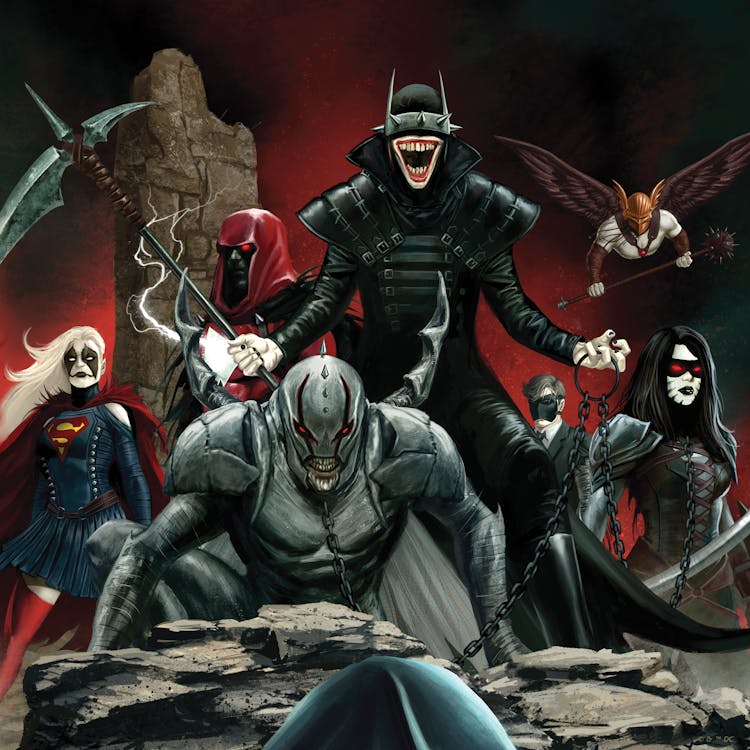 Story Arc
Year of the Villain: Hell Arisen
Evil has won! Thanks to Lex Luthor, Perpetua, the Mother of the Multiverse rules supreme and only the forces of the Dark Multiverse can stop her reign. But if Batman and Superman couldn't stop the Batman Who Laughs, what chance does Luthor have?
BIGBLOCK66 PICKS - DC COMMUNITY MEMBER OF THE MONTH