After the shocking events in Wonder Woman, the Amazons are now fighting for a world that no longer wants them! Led by Queen Nubia, a ragtag group of Amazons frantically search for answers as their existence and way of life are threatened. Will the tribes survive their new reputation?
Alan Scott's early days are seen in a new light! The Green Lantern is the most powerful member of the JSA, beloved by all of America, but his personal life is a well-kept secret. This is a story about love, about fear, and most of all about the courage to stand up to that fear.
Green Arrow is alive…but where the hell is he?! That's what Roy Harper and Black Canary want to know, and their search takes them into the bowels of Belle Reve. But they'd better hurry because Oliver is being hunted by a brand-new villain called Troublemaker!
Nightwing & the Titans realize the only way to save Olivia is to…go to hell! Seeking to even up the scales, Nightwing is temporarily powered up by magic in order to make it through the depths of hell alive…literally.
Helena's journey through time continues! Each new time period gives her one more piece of the puzzle, but is Degaton too far ahead in his quest to eradicate the JSA to be stopped? Is this truly the end of the Justice Society?
WELCOME TO THE DC UNIVERSE
showcase
Thanksgiving in the DC Universe
SPOTLIGHT ON JOHN STEWART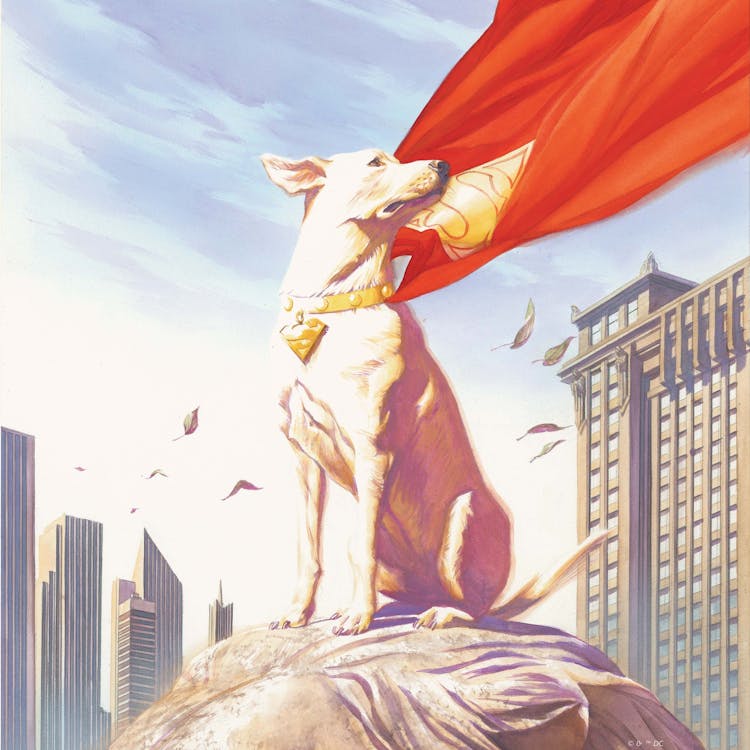 get-to-know
Get to Know! Krypto
The Last Dog of Krypton, Krypto is the Superman Family's super-powered pooch who aids in their never-ending battle for truth, justice, and belly rubs! That last part might just be Krypto, though.
BIGBLOCK66 PICKS - DC COMMUNITY MEMBER OF THE MONTH