St. Nick hits Gotham City to investigate a brutal crime in the days leading up to Christmas. With the help of his former student, Batman, Santa will team up with the heroes of the DC Universe to right this wrong—or the world will wake up to coal in their stockings!
Failsafe and Red Mask have forever changed Batman, and Gotham isn't as welcoming as it once was. Can Batman remind them who he is? Can he remind…Catwoman? The future of the Bat-books starts here, and everyone's world is about to explode!
The Brain has given Peacemaker no choice but to complete a dangerous mission on his behalf, but he won't have to kick bad-guy butt on his own. With Monsieur Mallah at his side, Peacemaker breaks into the secret base of General Immortus to steal some super-villain DNA!
Return to Injustice! Jon Kent finds himself on an Earth where his friends and loved ones are at war. What will he do when he discovers that this world's version of his father, Clark Kent, is on the verge of becoming a dictator?
An oversize anniversary issue concludes writer Jeremy Adams's acclaimed tenure, with special guests Mark Waid, Joshua Williamson, & Geoff Johns joining the celebration!
DCUI'S TOP TEN MOST-READ ISSUES 2023
Story Arc
Batman/Catwoman: The Gotham War
SENSATIONAL SUPERGIRL STORIES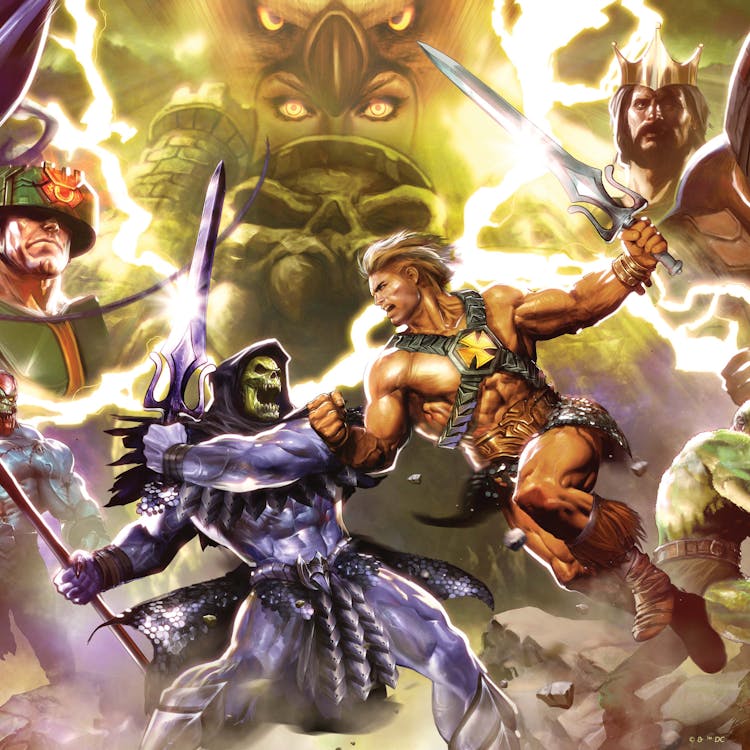 showcase
He-Man & the Masters of the Universe
By the power of Grayskull! Follow He-Man and his fellow warriors as they battle Skeletor and the forces of evil for the fate of Eternia!
MILLERNUMBER1 PICKS - DC COMMUNITY MEMBER OF THE MONTH