Scooby-Doo, Where Are You? #67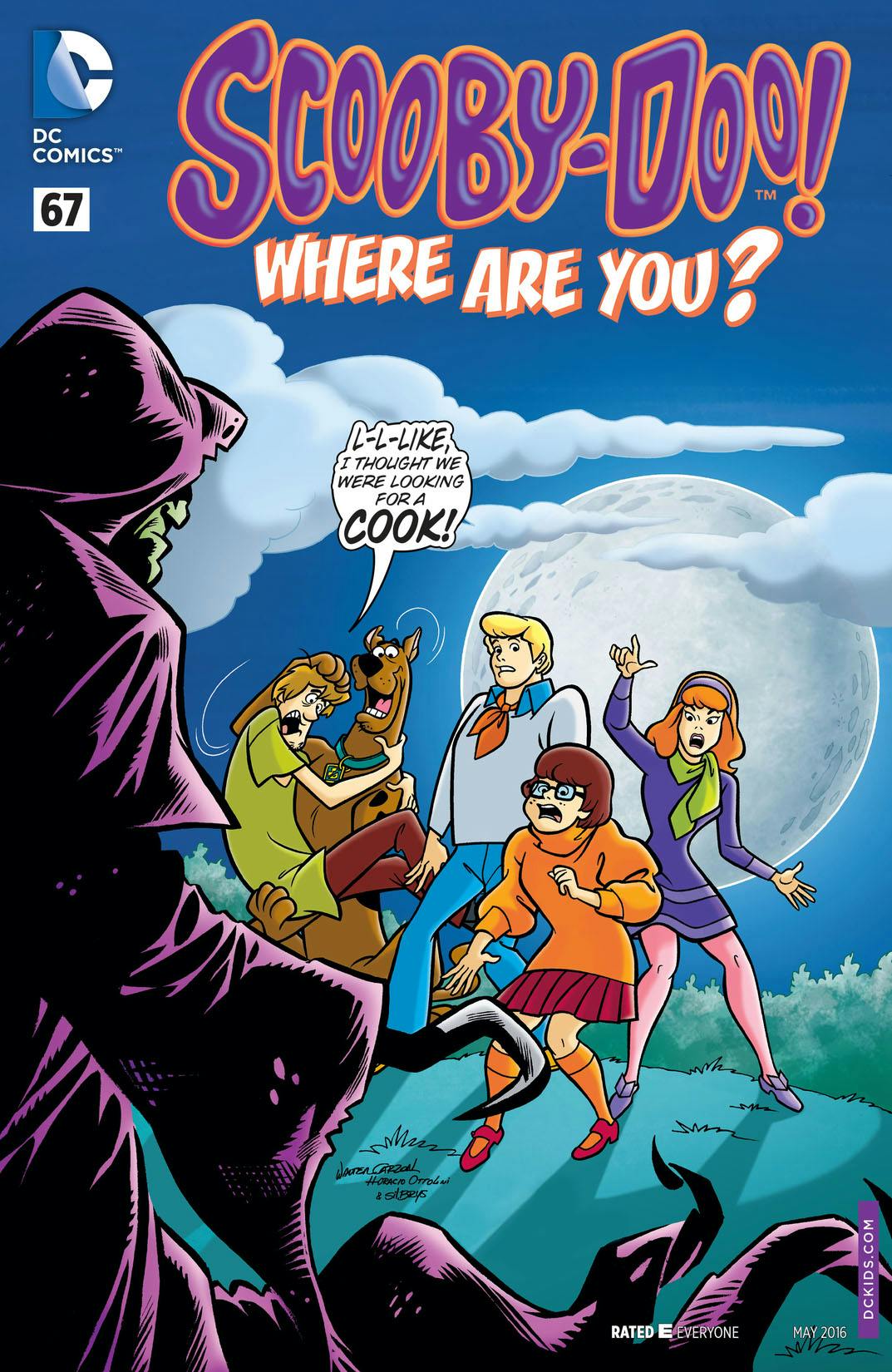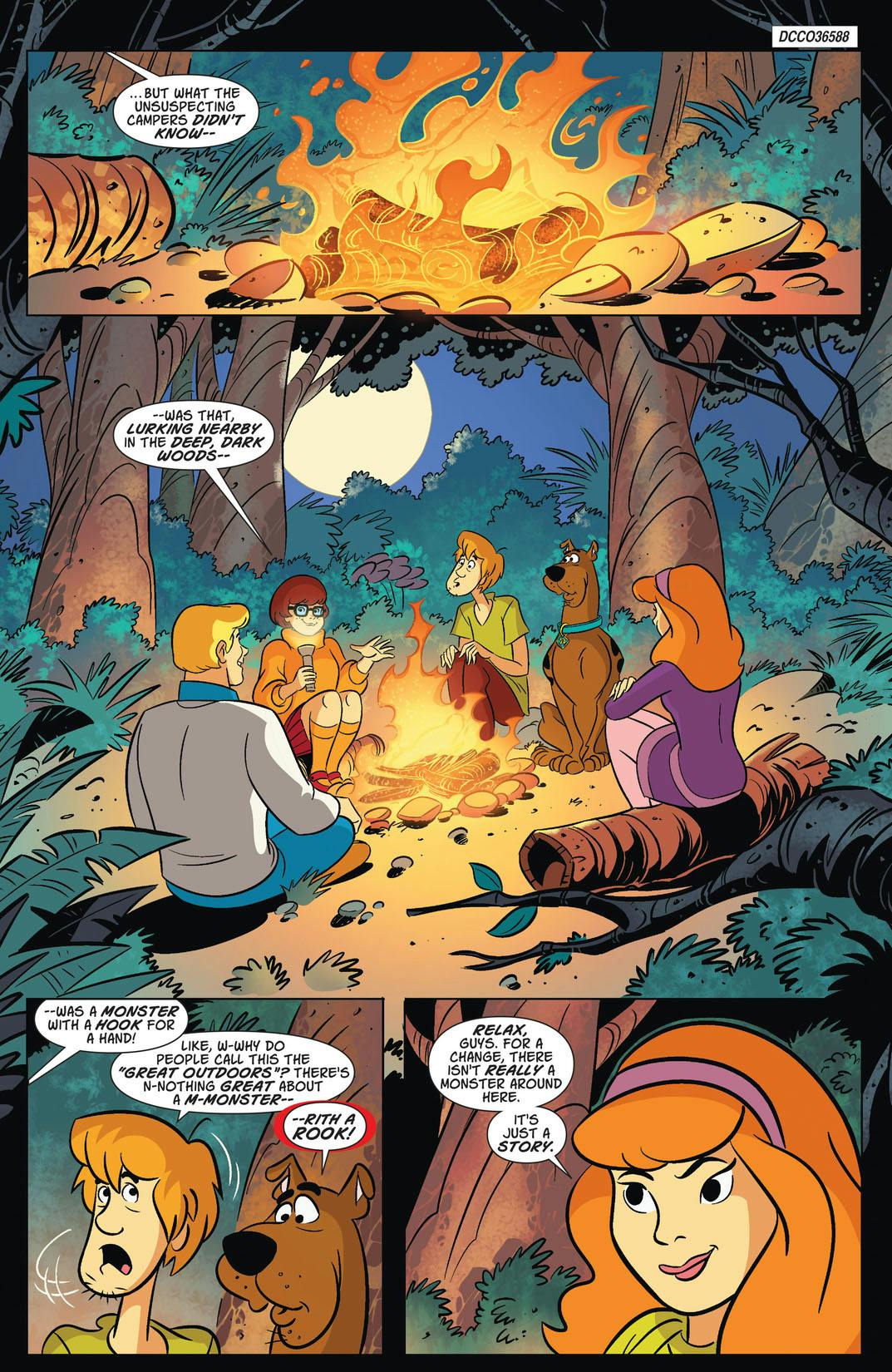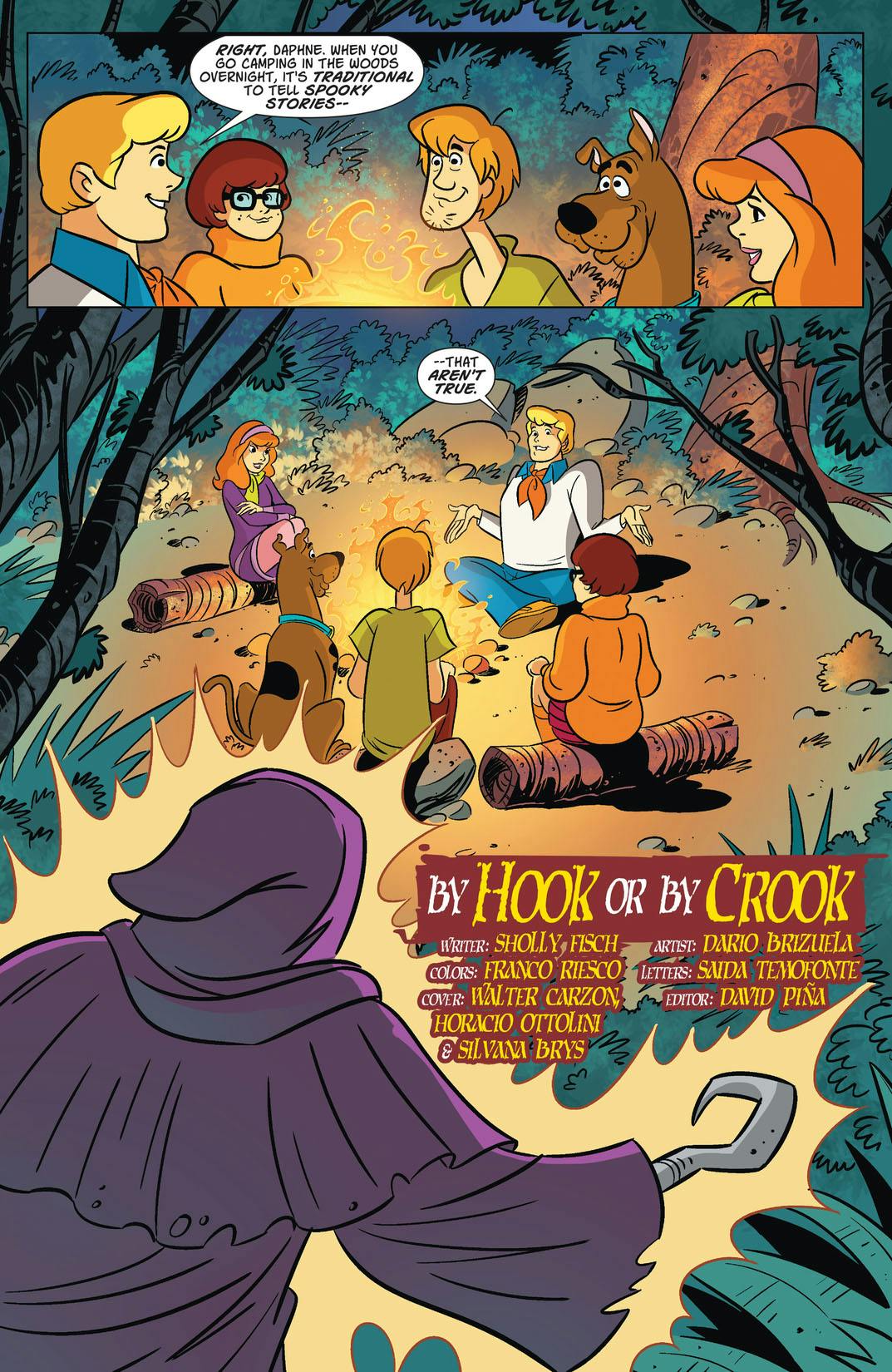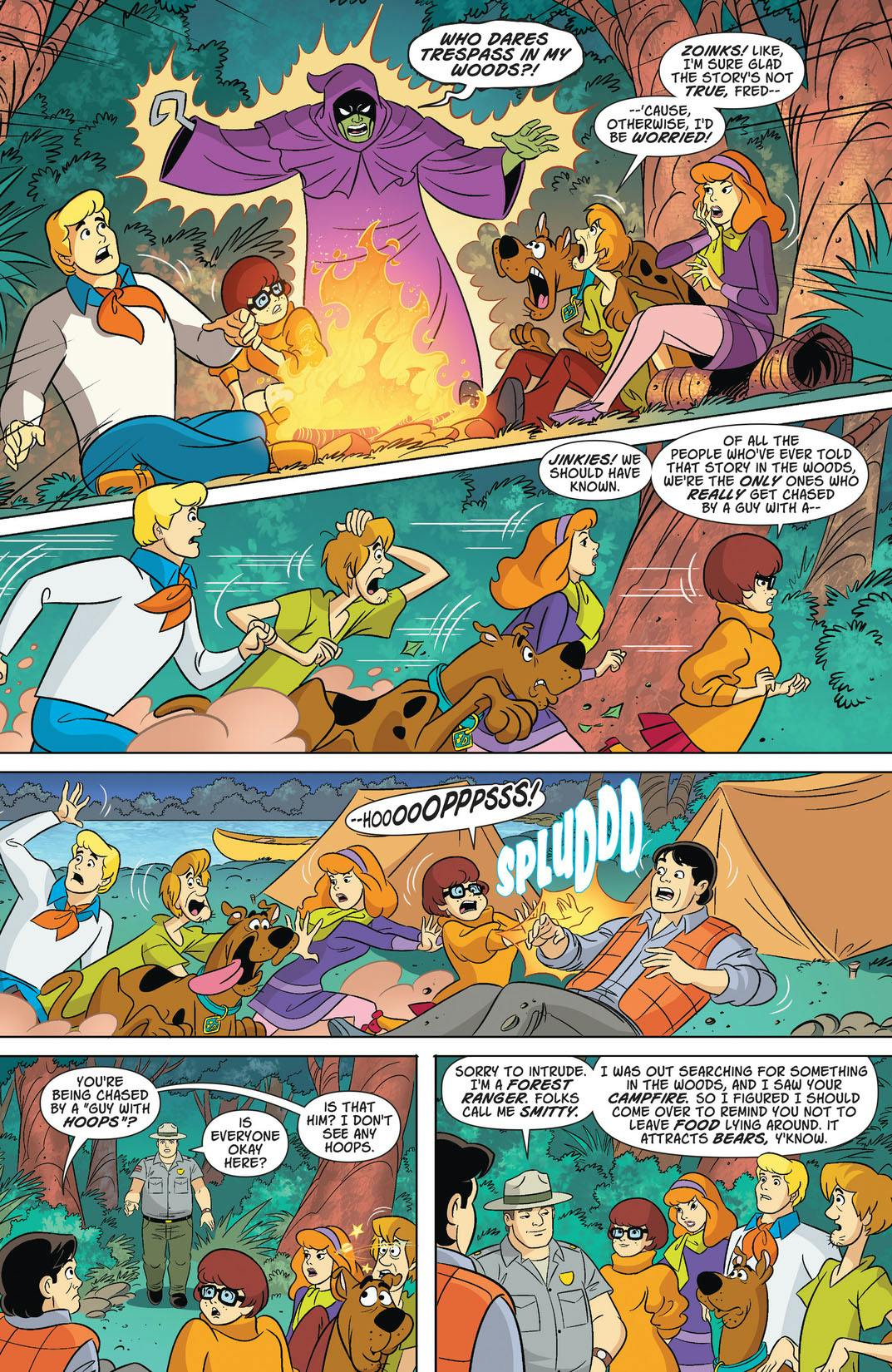 A late-night campout in the woods is bound to make Scooby and Shaggy nervous. Spooky campfire stories about a spectral madman with a hook for a hand are guaranteed to scare the bejeebers out of them. And when the guy with the hook shows up for real...? Gangway! It's up to Scooby and the gang to trap and unmask the menace in the woods-that is, if they can stop running for their lives long enough to do it.
Written By:
Sholly Fisch, Darryl Kravitz, Terrance Griep Jr.
Pencils:
Dario Brizuela, Scott Neely, Roberto Barrios Angelelli
Inks:
Dario Brizuela, Horacio Ottolini, Scott Neely
Cover By:
Walter Carzon, Horacio Ottolini, Silvana Brys