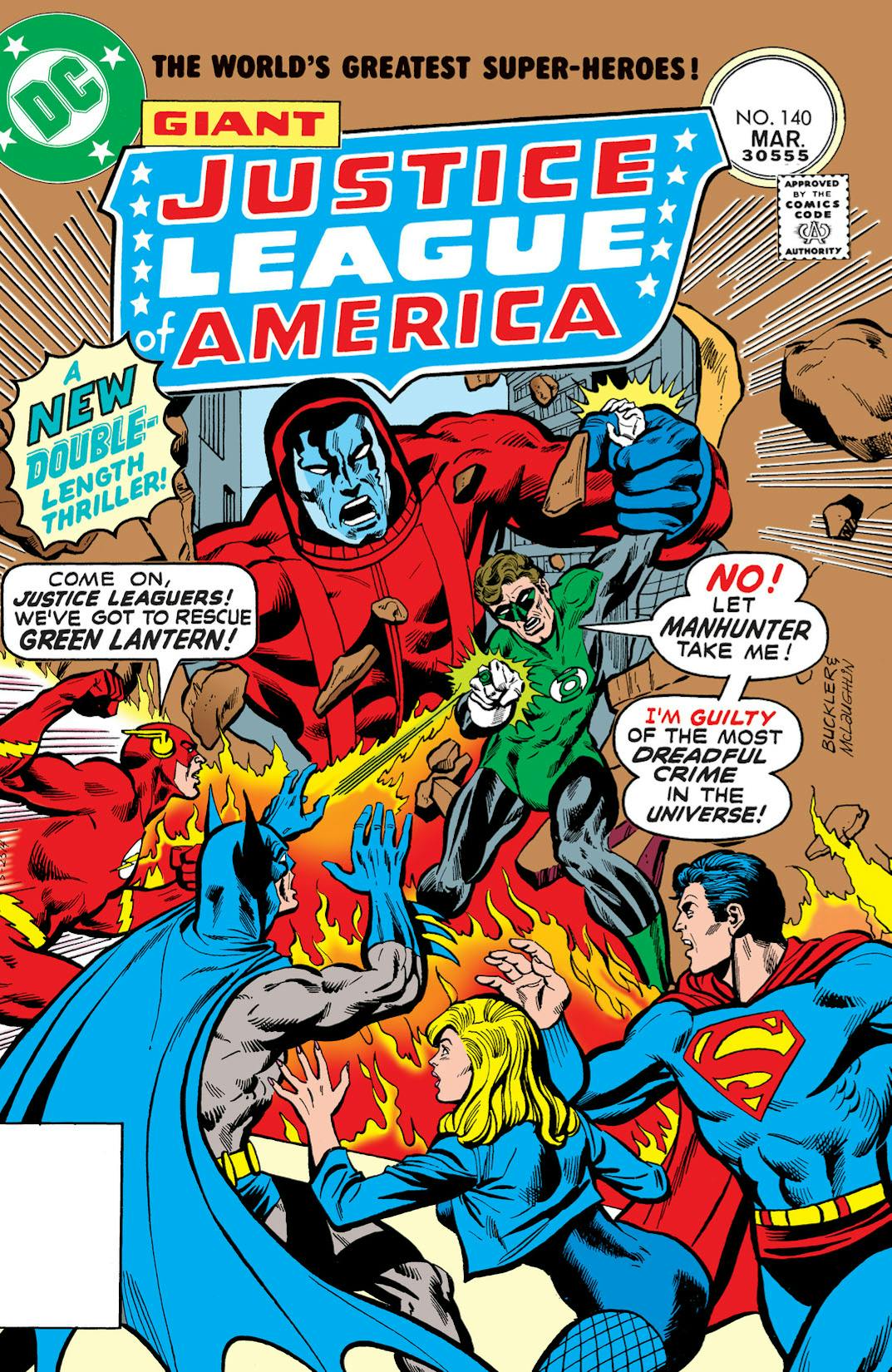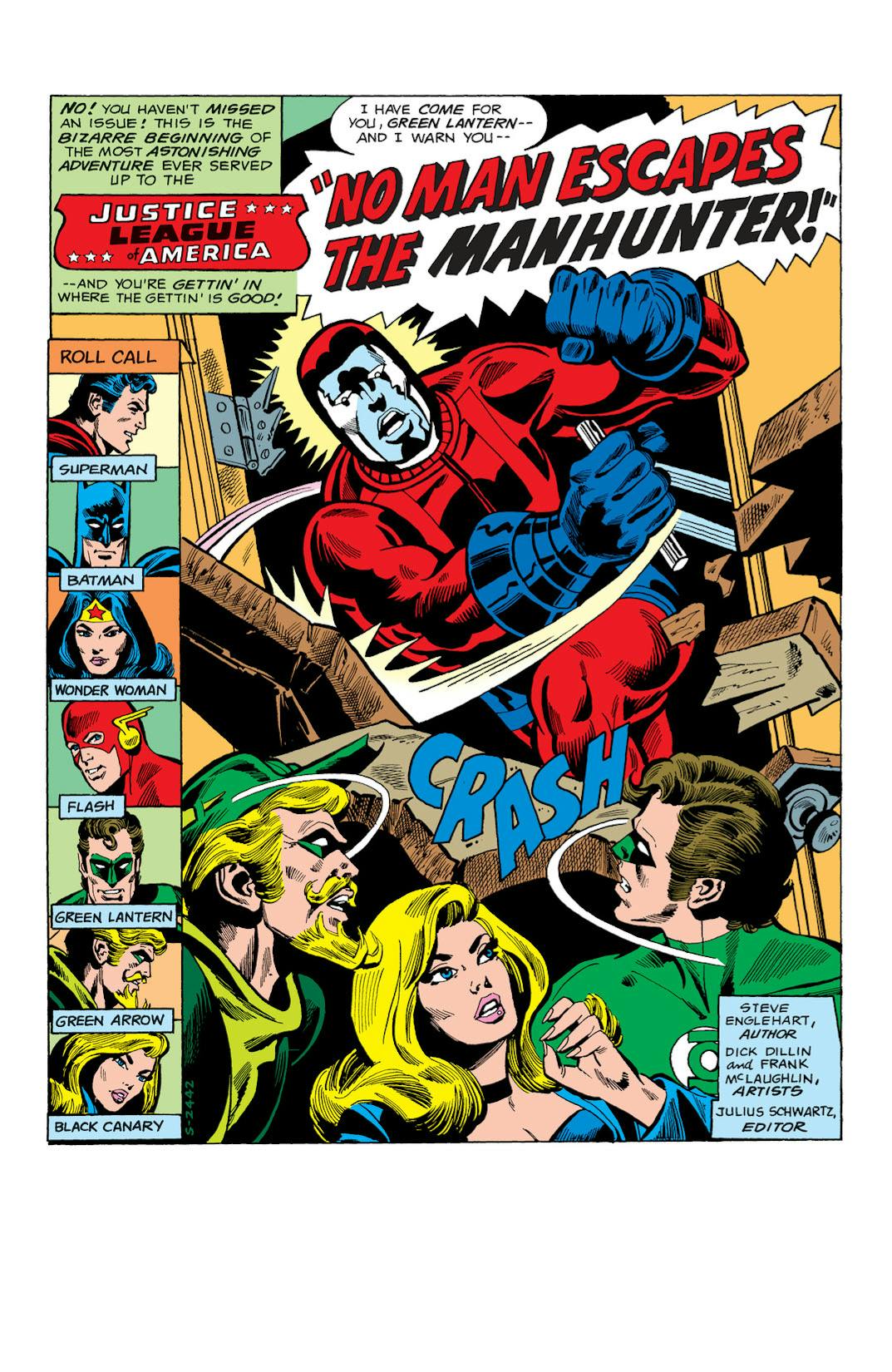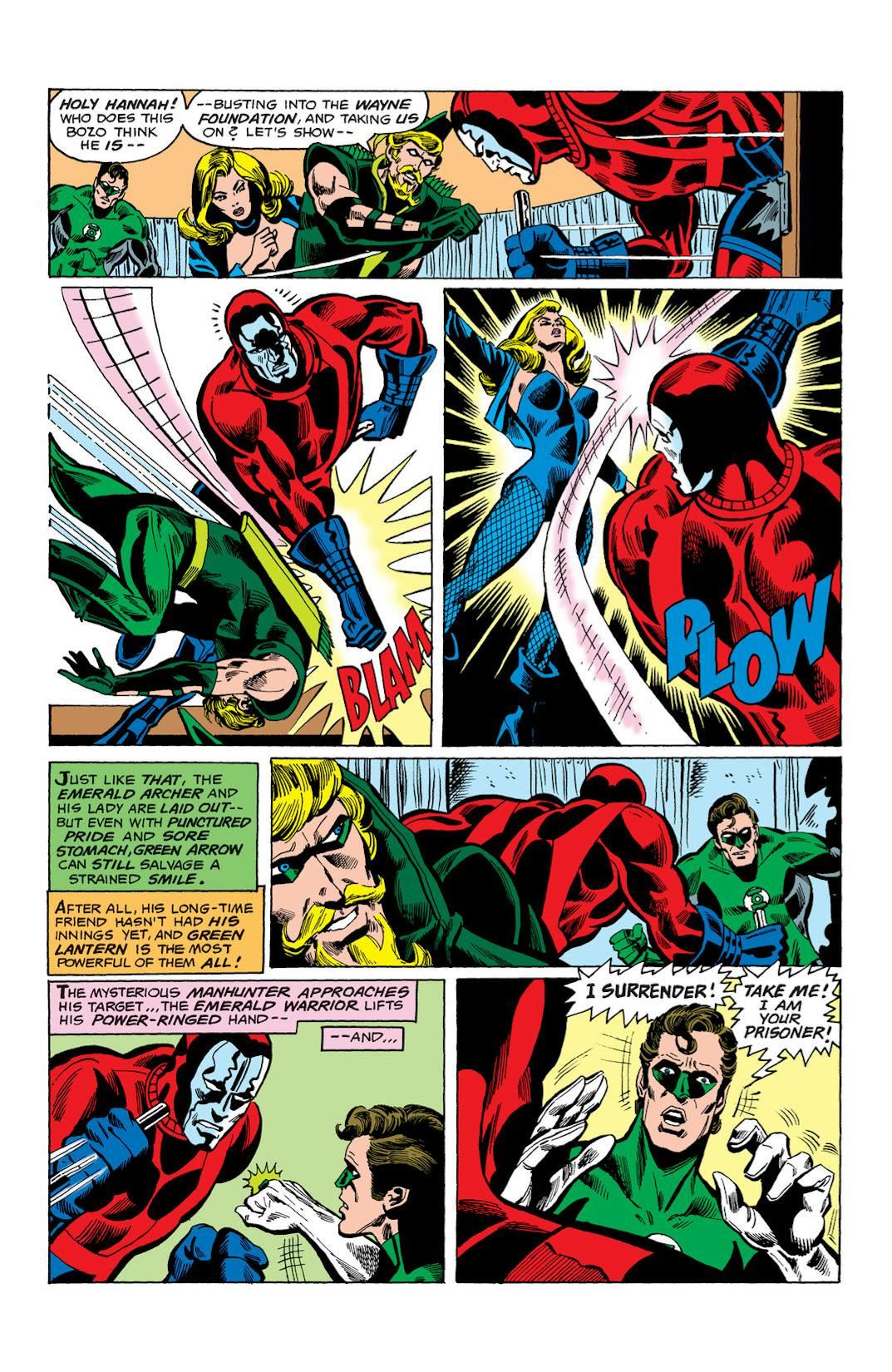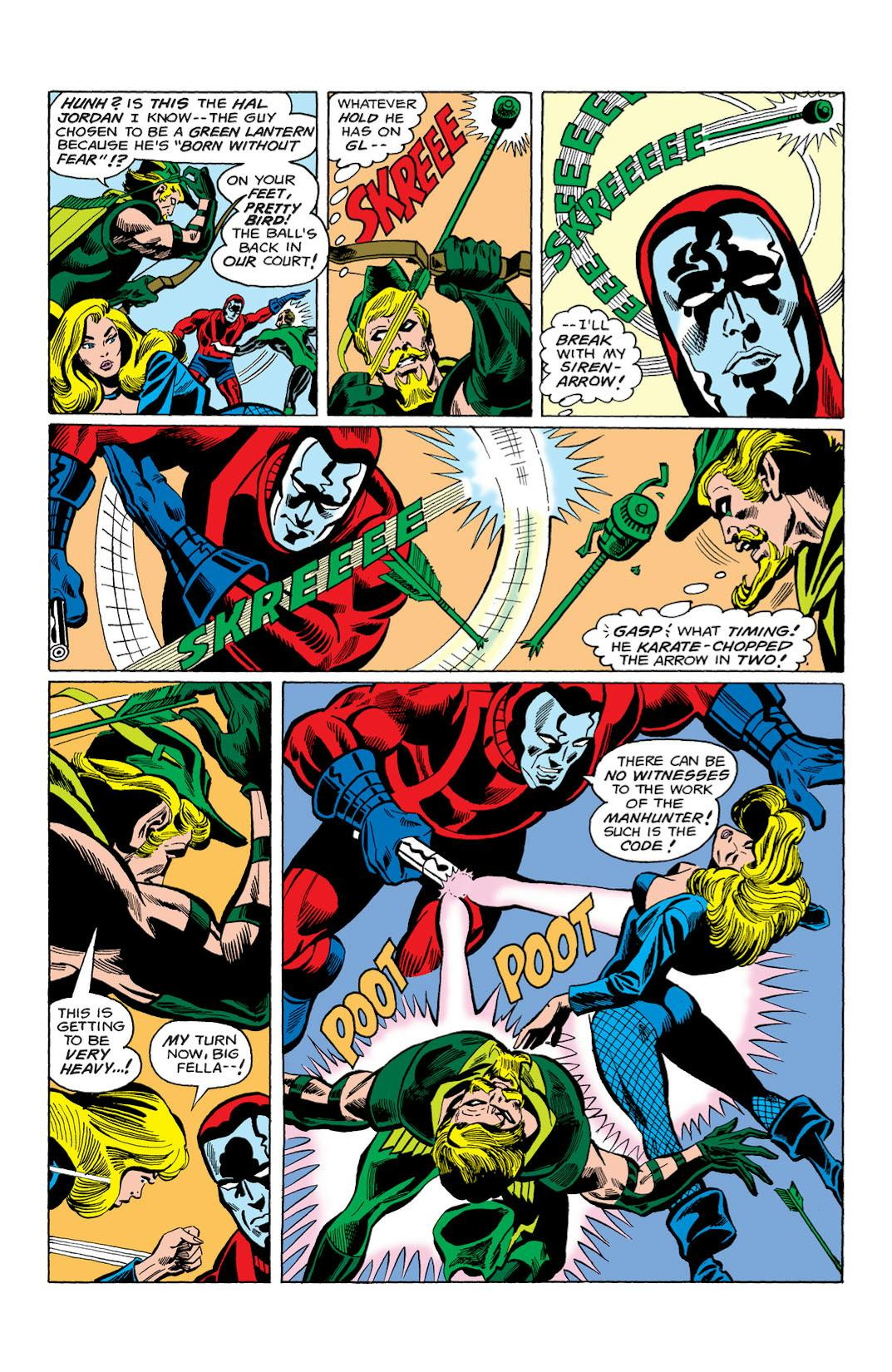 "NO ONE ESCAPES THE MANHUNTERS!" Green Lantern is charged with the crime of the destruction of a planet and the powerful automatons known as the Manhunters plan to see that he is held accountable. Can the Justice League save their friend from the oldest law enforcement in the universe, and more importantly...should they?
Written By:
Gardner Fox, Steve Englehart, E. Nelson Bridwell
Pencils:
Dick Dillin, Mike Sekowsky
Inks:
Bernard Sachs, Frank McLaughlin
Cover By:
Frank McLaughlin, Richard J. Buckler, Sr.