Detective Comics (1937-) #505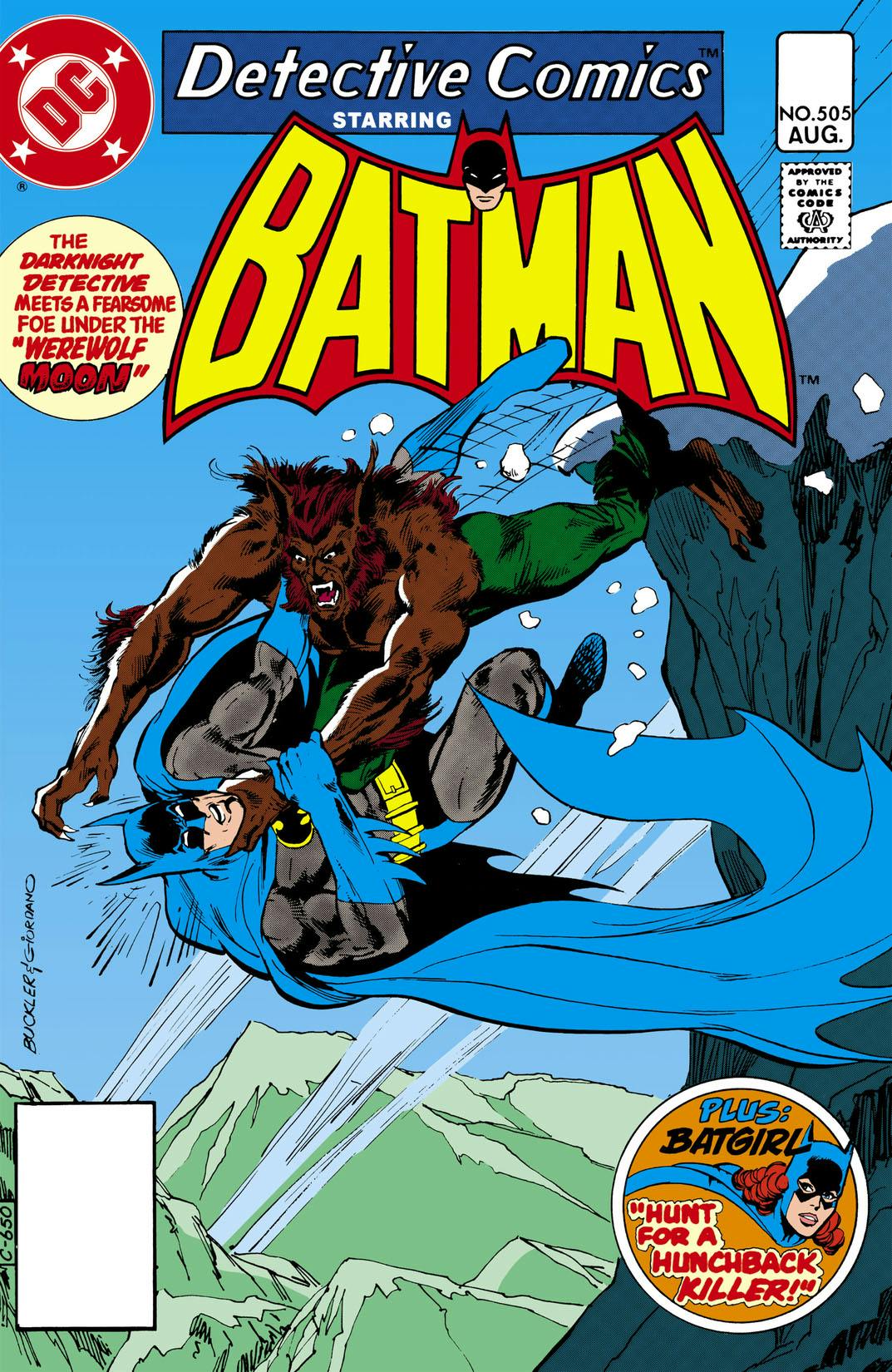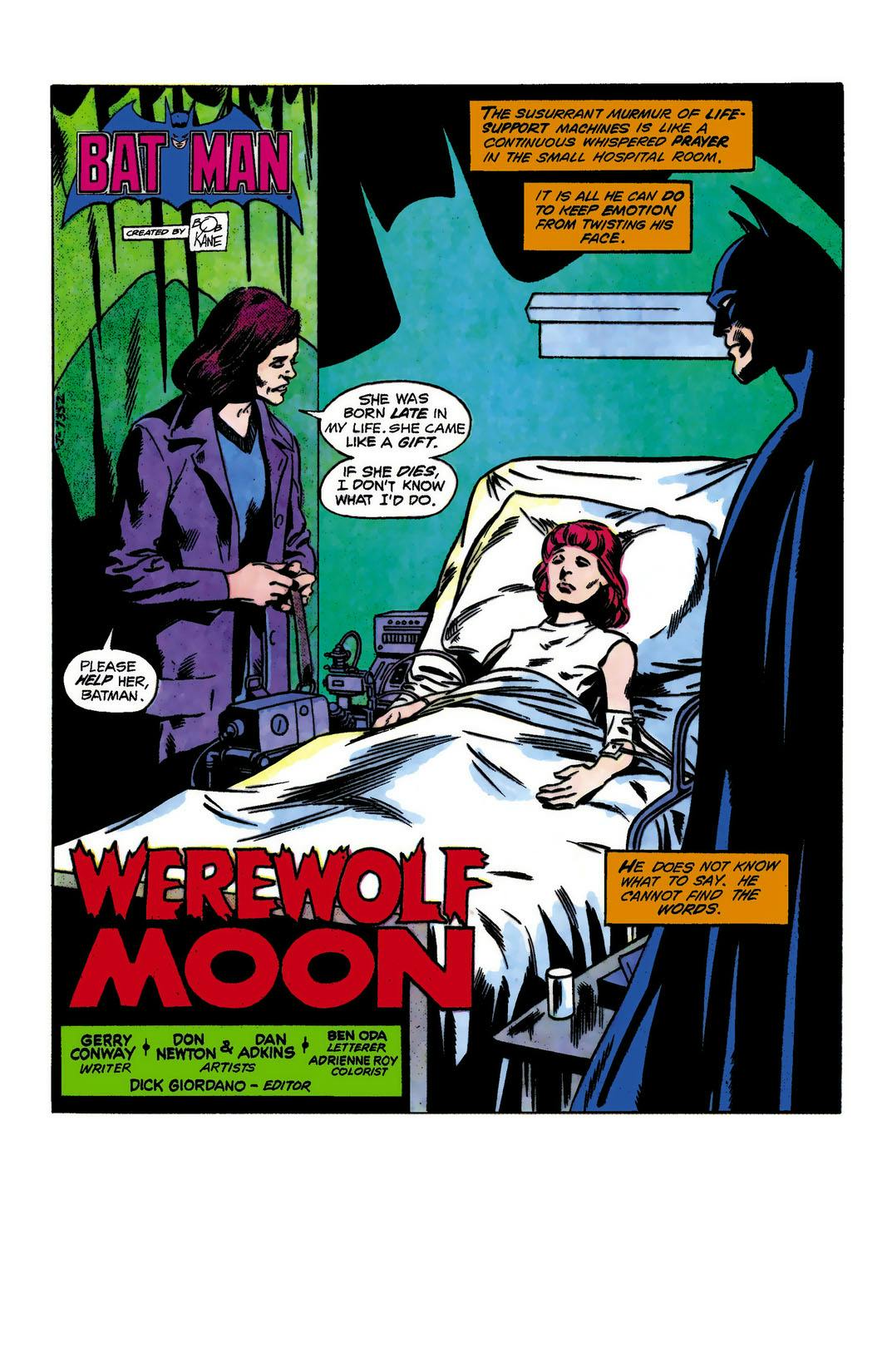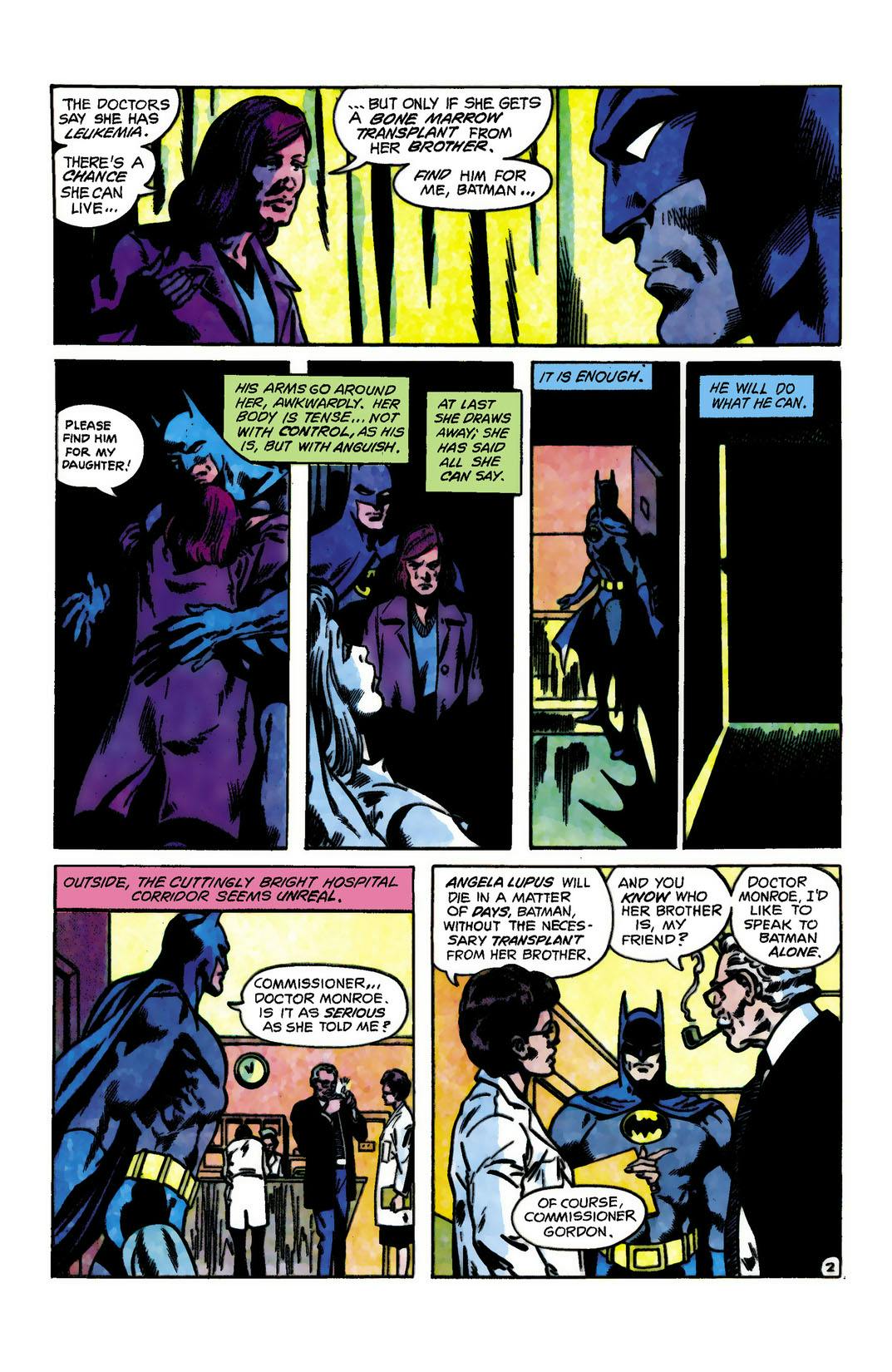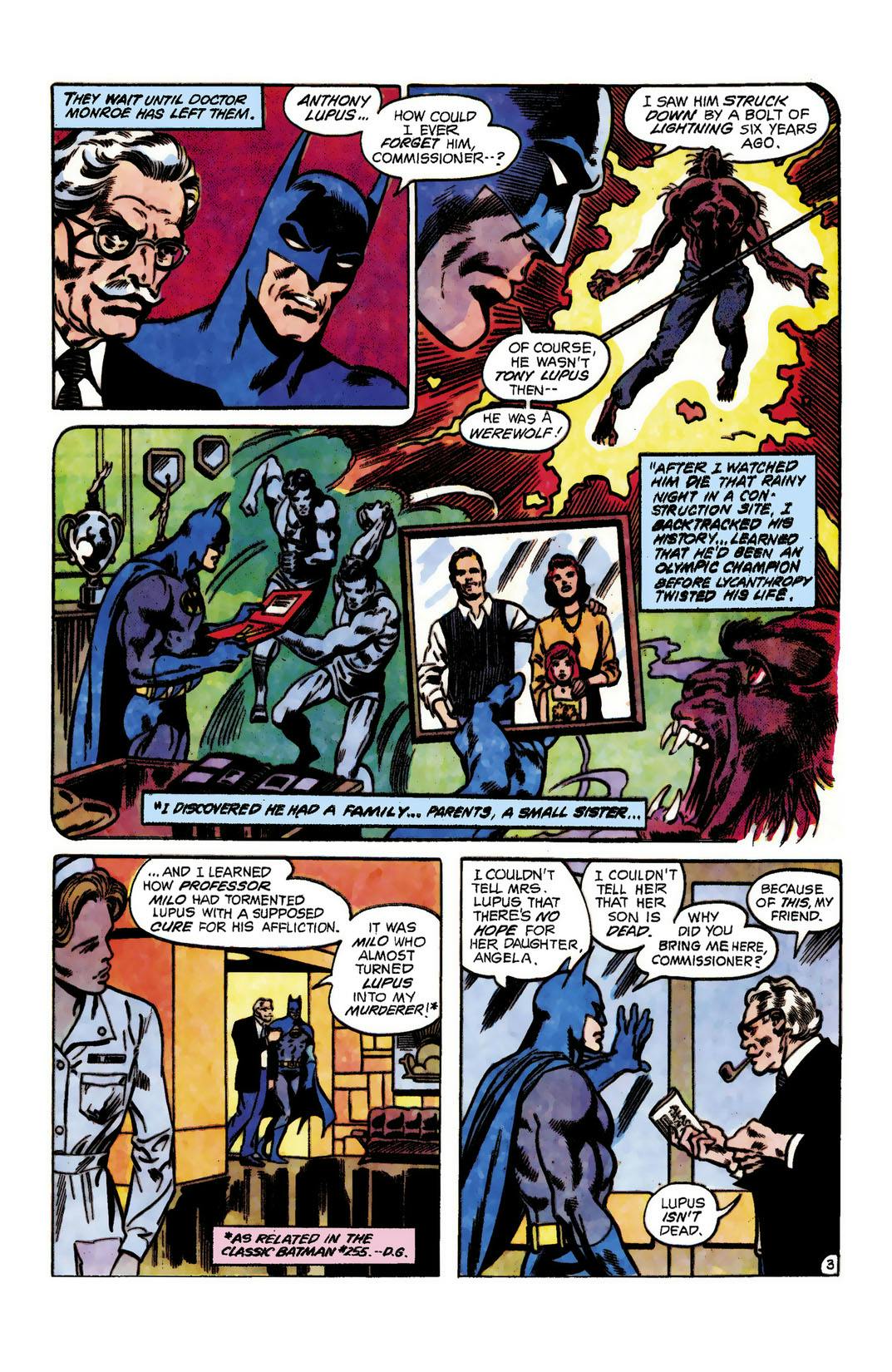 "WEREWOLF MOON!" To save the life of a young girl, Batman must hunt down a man from his past whom he thought dead...Anthony Lupus a werewolf.
Written By:
Gerry Conway, Cary Burkett
Pencils:
Don Newton, Jose Delbo
Inks:
Joe Giella, Dan Adkins
Cover By:
Dick Giordano, Todd Klein, Richard William Buckler Jr.