Detective Comics (1937-) #446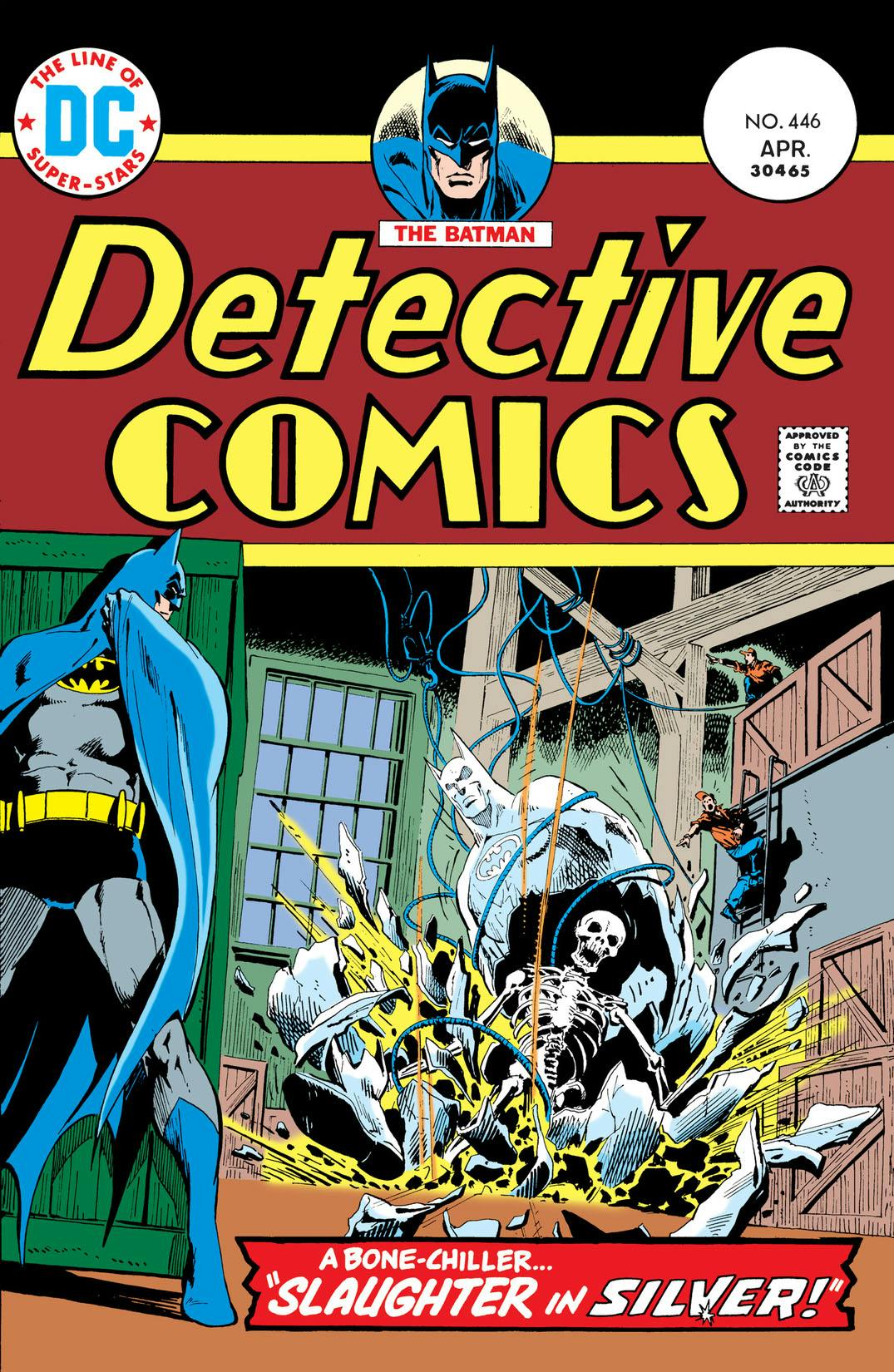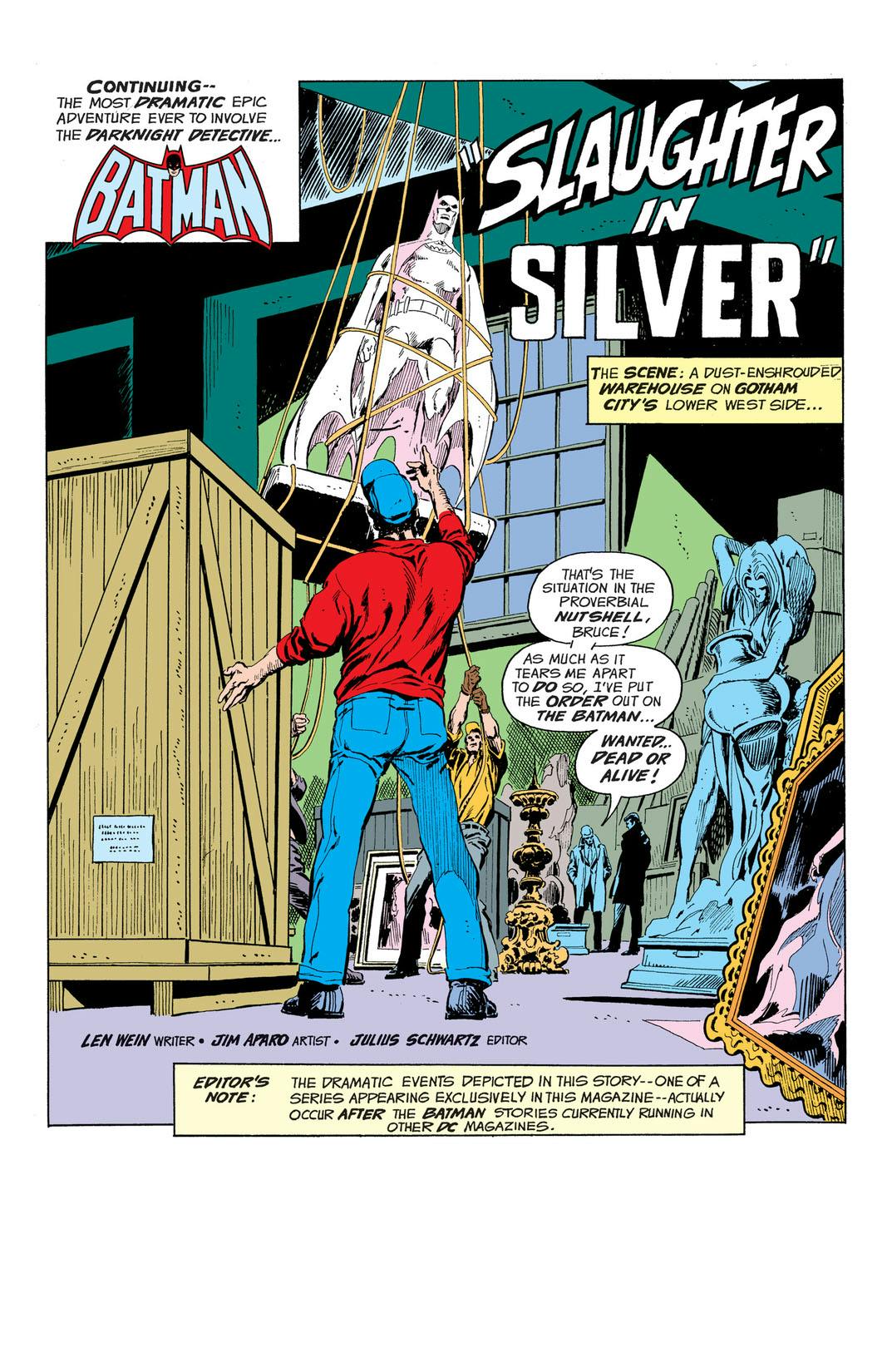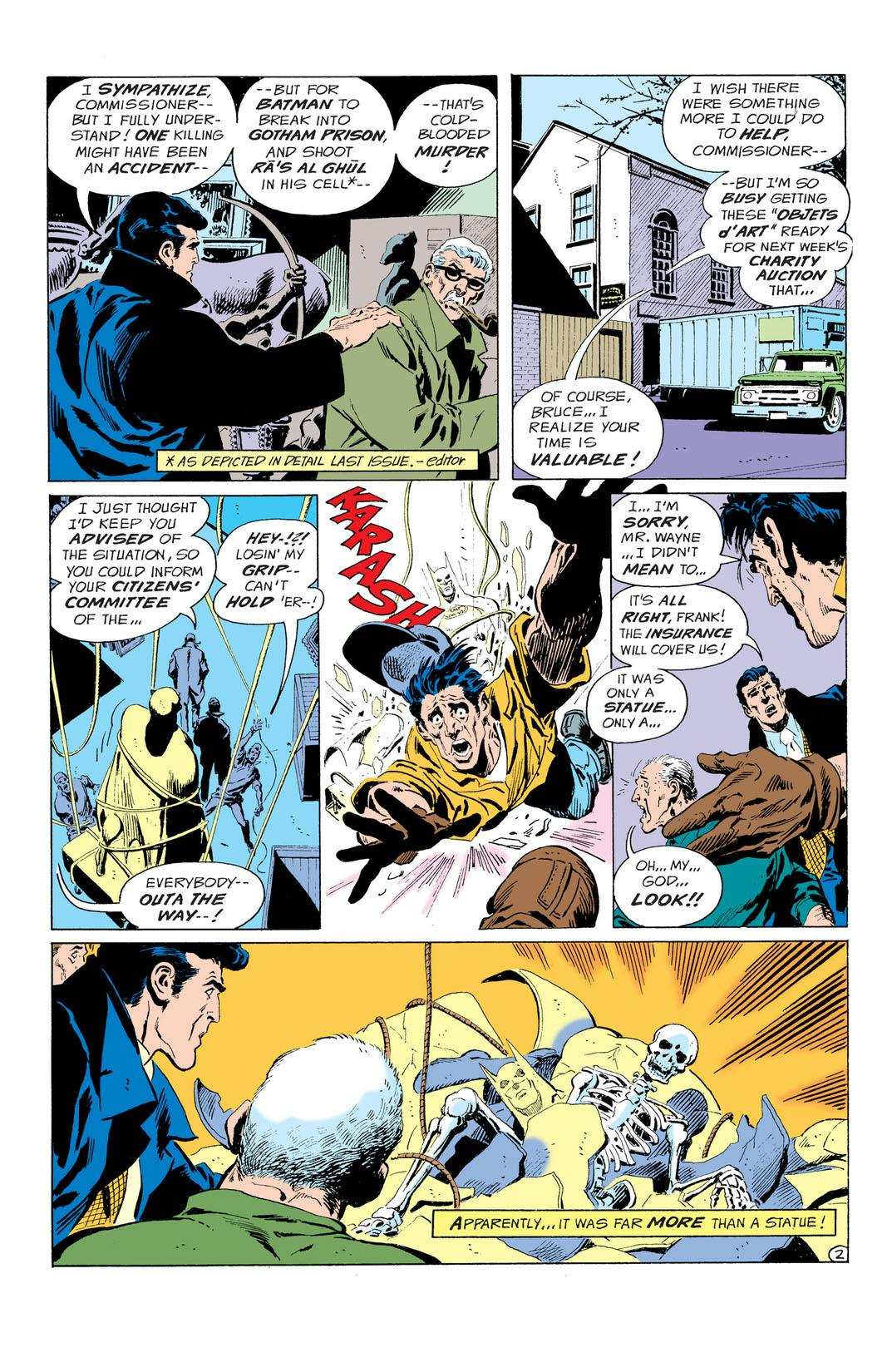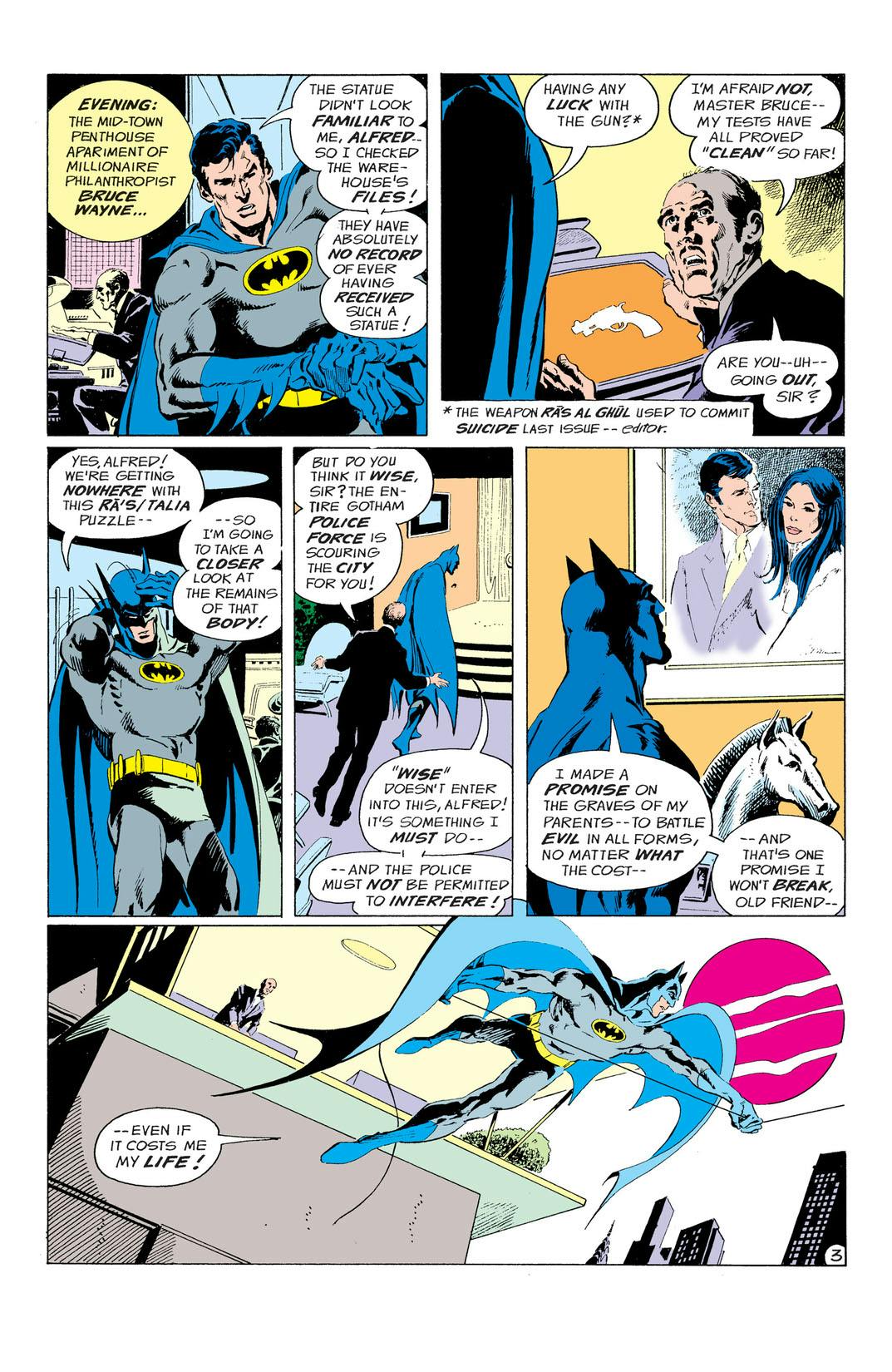 "SLAUGHTER IN SILVER." Batman investigates the case of a skeleton found within a silver Batman statue, and crosses swords with master criminal Sterling Silversmith. Plus, "THE MYSTERY OF THE FLYAWAY CAR!" featuring Hawkman and Hawkgirl!
Written By:
Len Wein, E. Nelson Bridwell
Pencils:
Jim Aparo, Richard William Buckler Jr.
Inks:
Jim Aparo, Klaus Janson