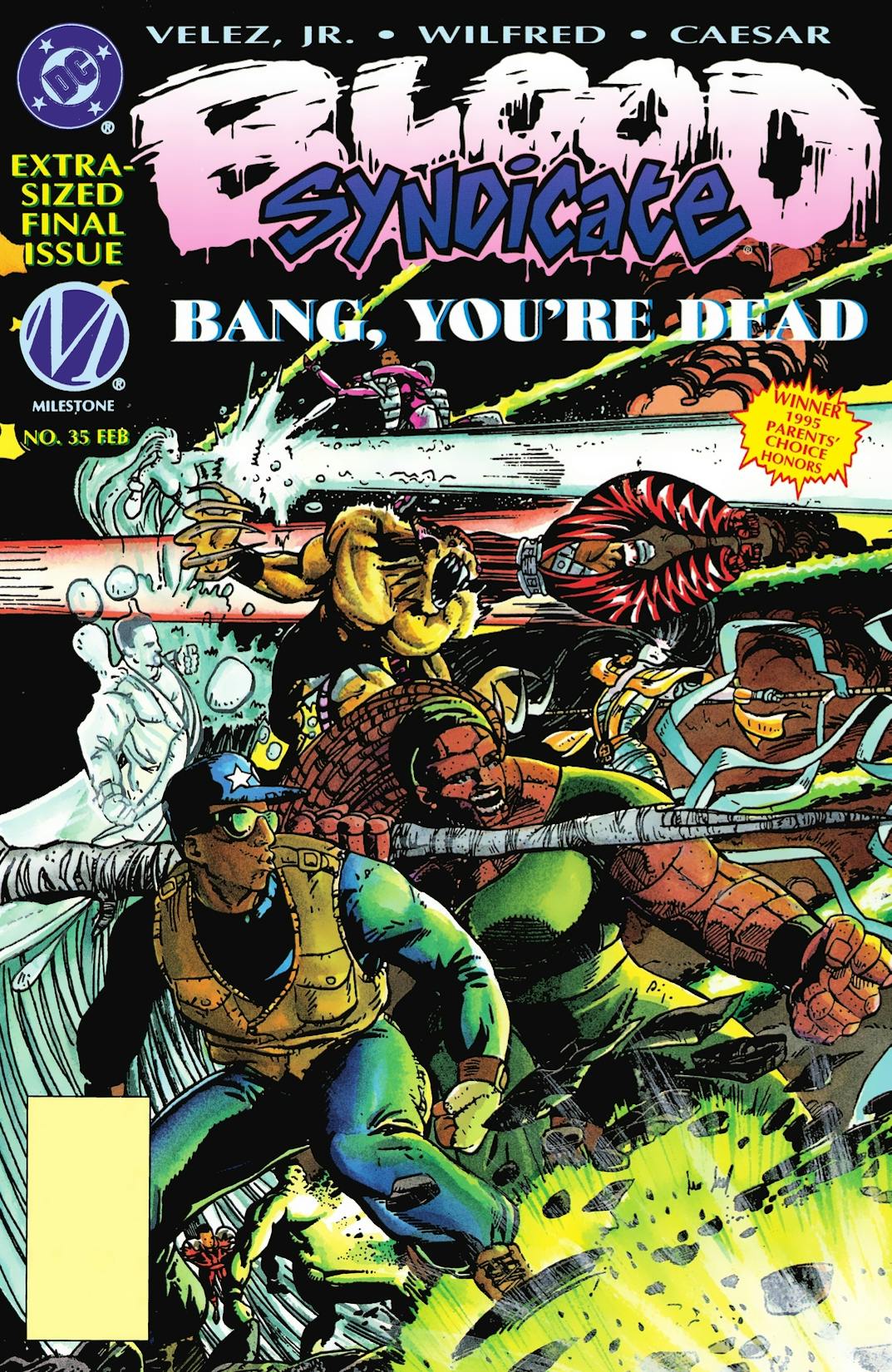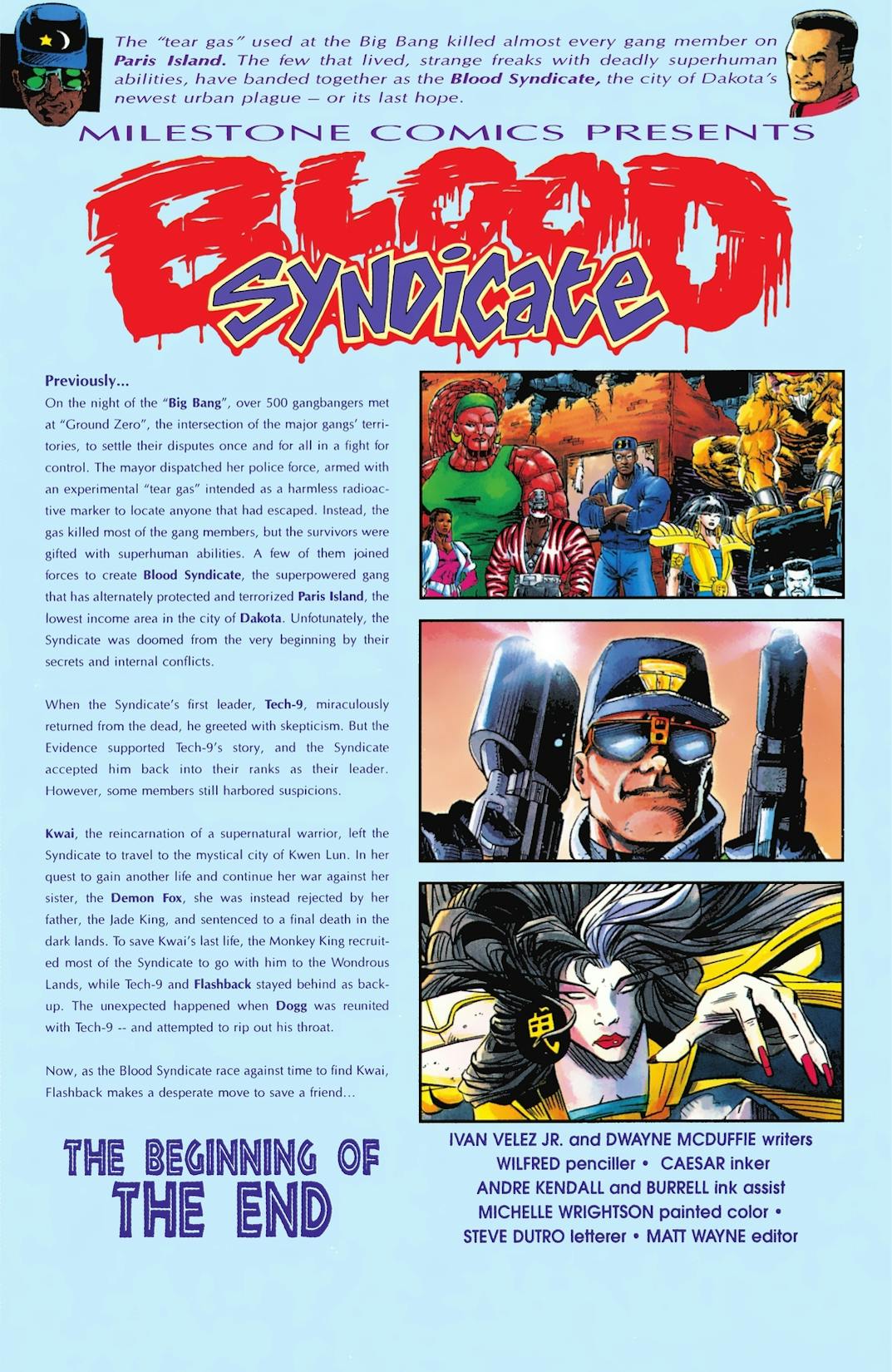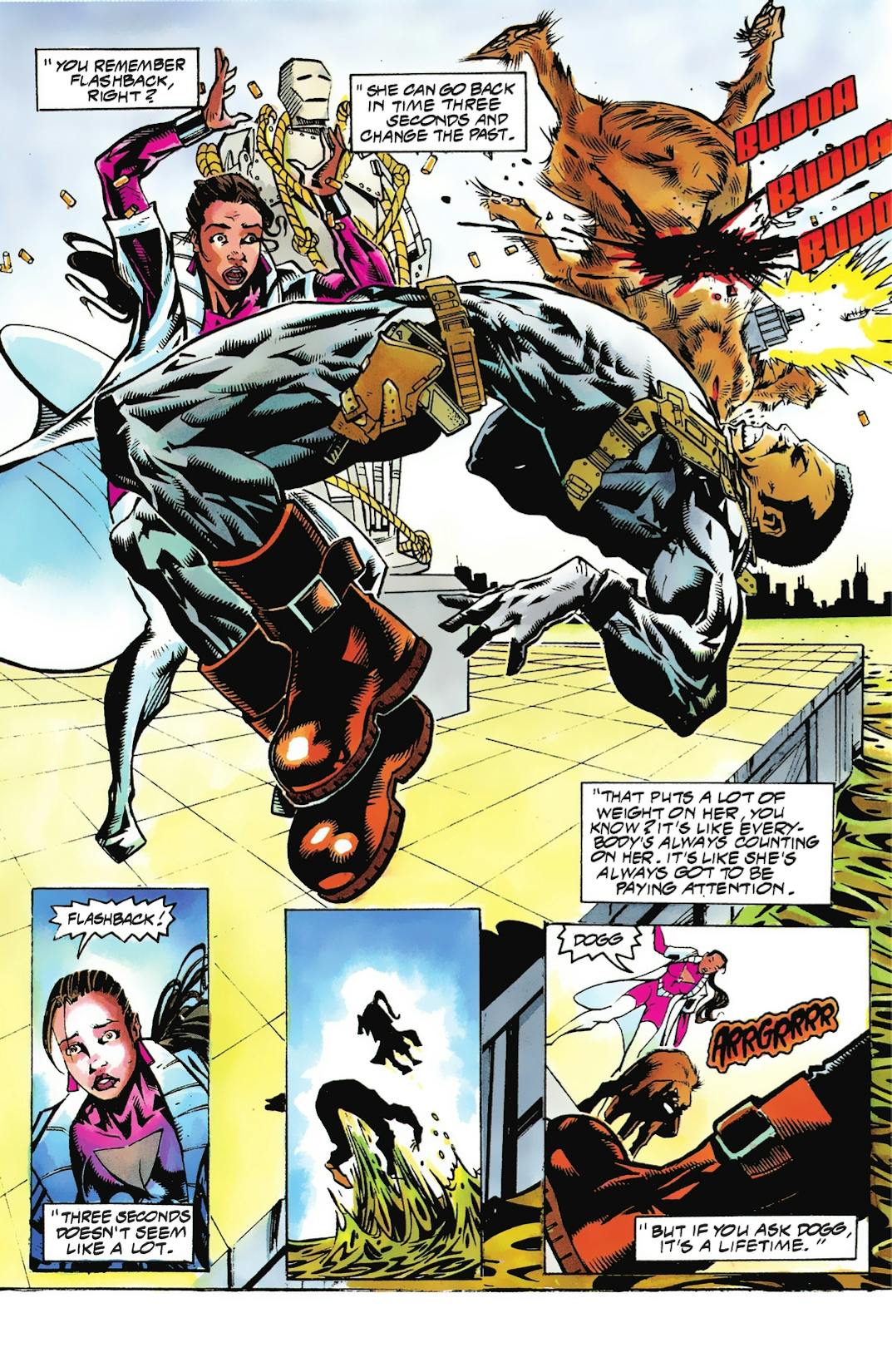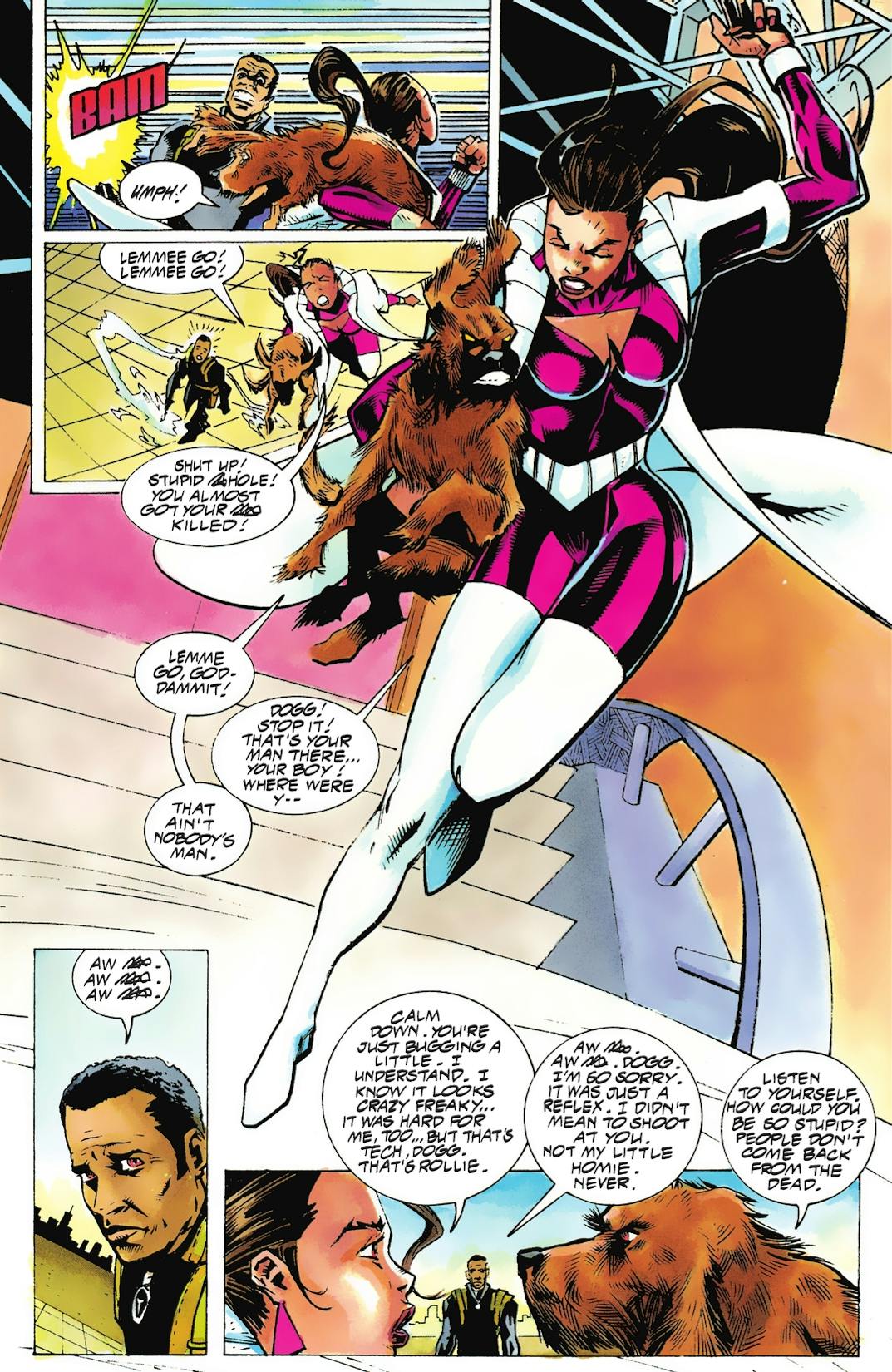 While the Blood Syndicate fights headless children and hundreds of dogs in a faraway mystical land, Kwai learns the truth behind her ongoing war with Demon Fox. Then Flashback and Dogg double-team Tech-9…and an enemy from the past returns.
Written By:
Ivan Velez Jr.
Pencils:
Wilfred Santiago
Inks:
Andrew Burrell, Caesar, Andre Kendall
Cover By:
ChrisCross, J. Scott J.