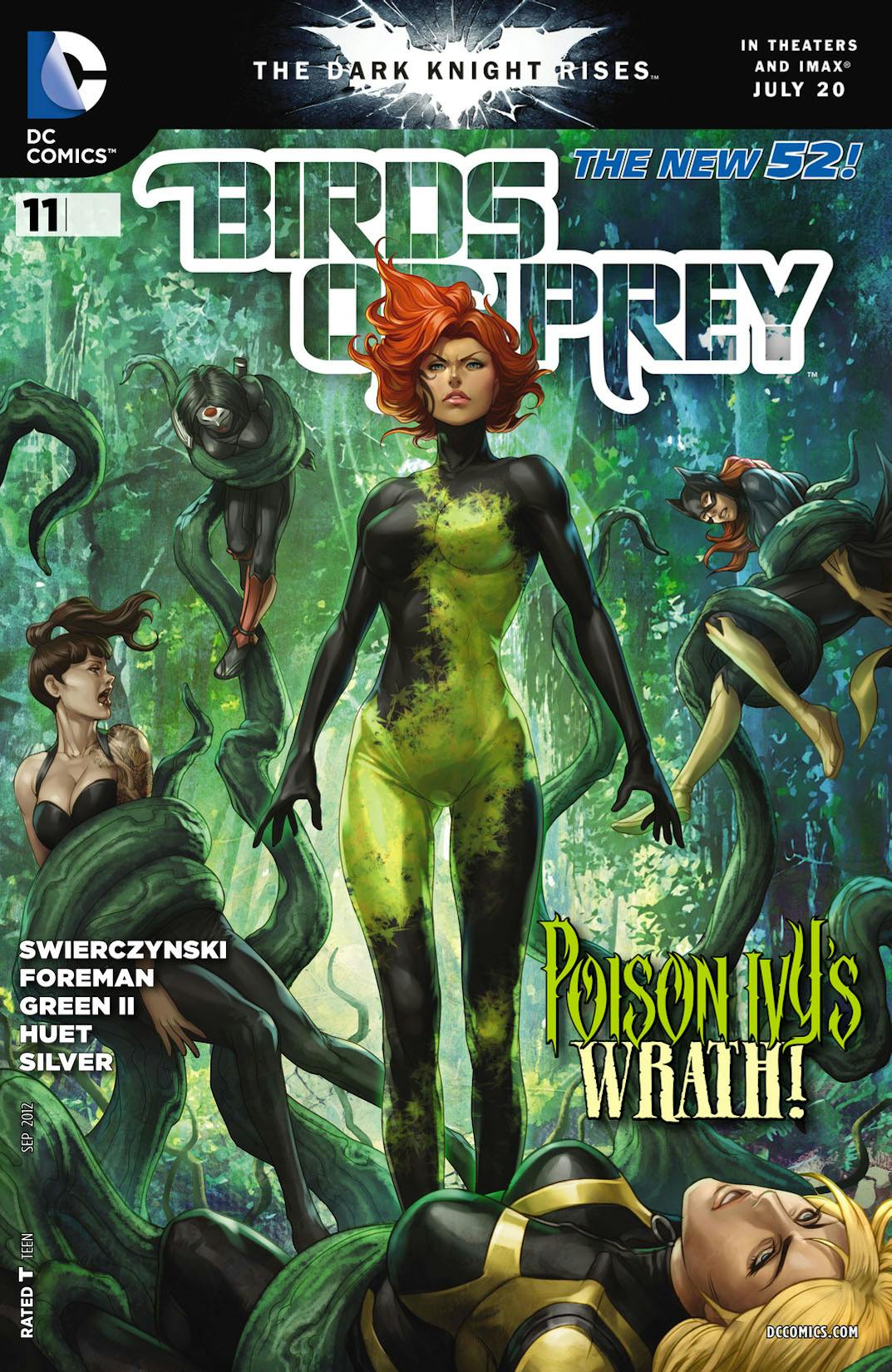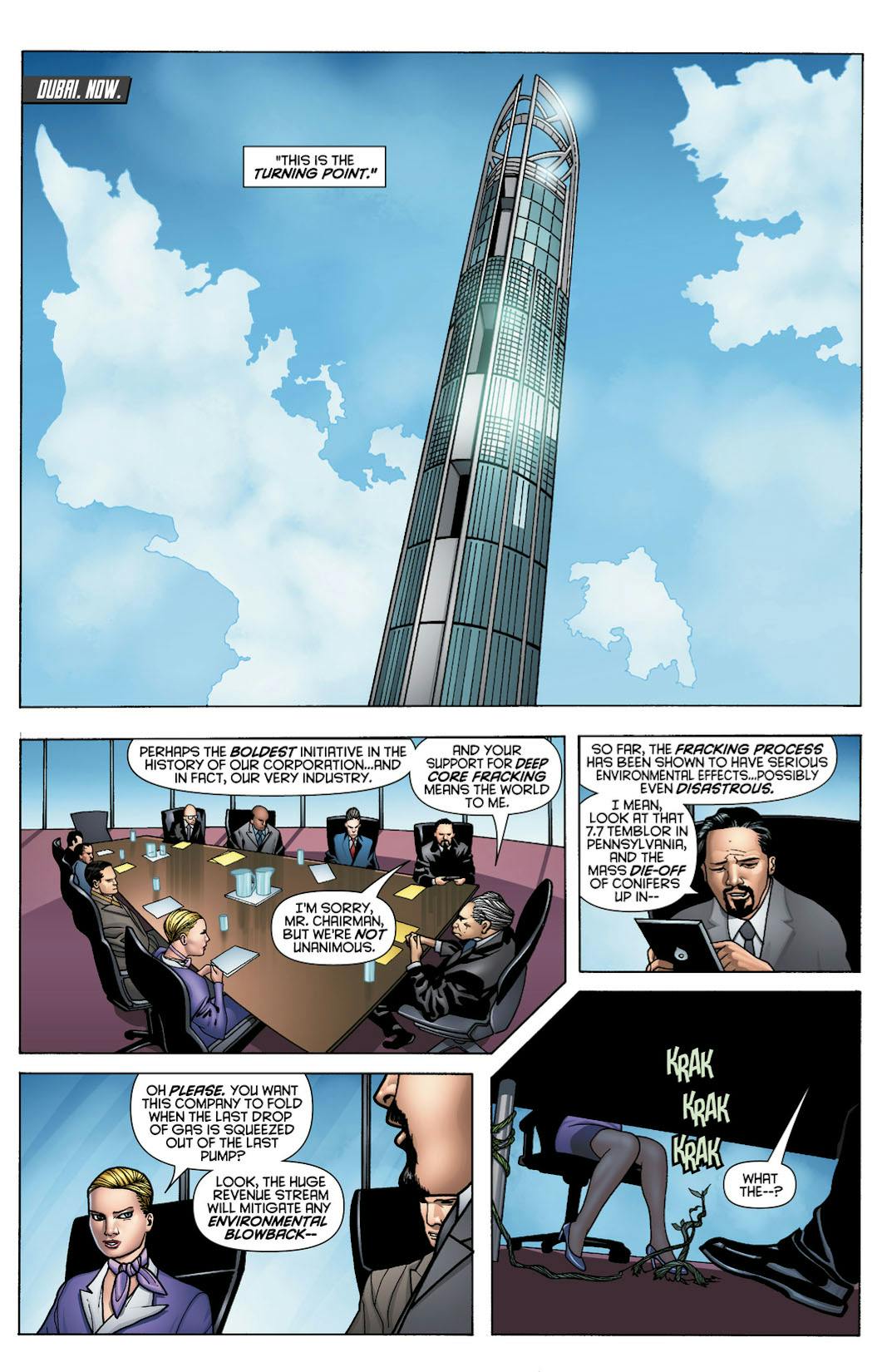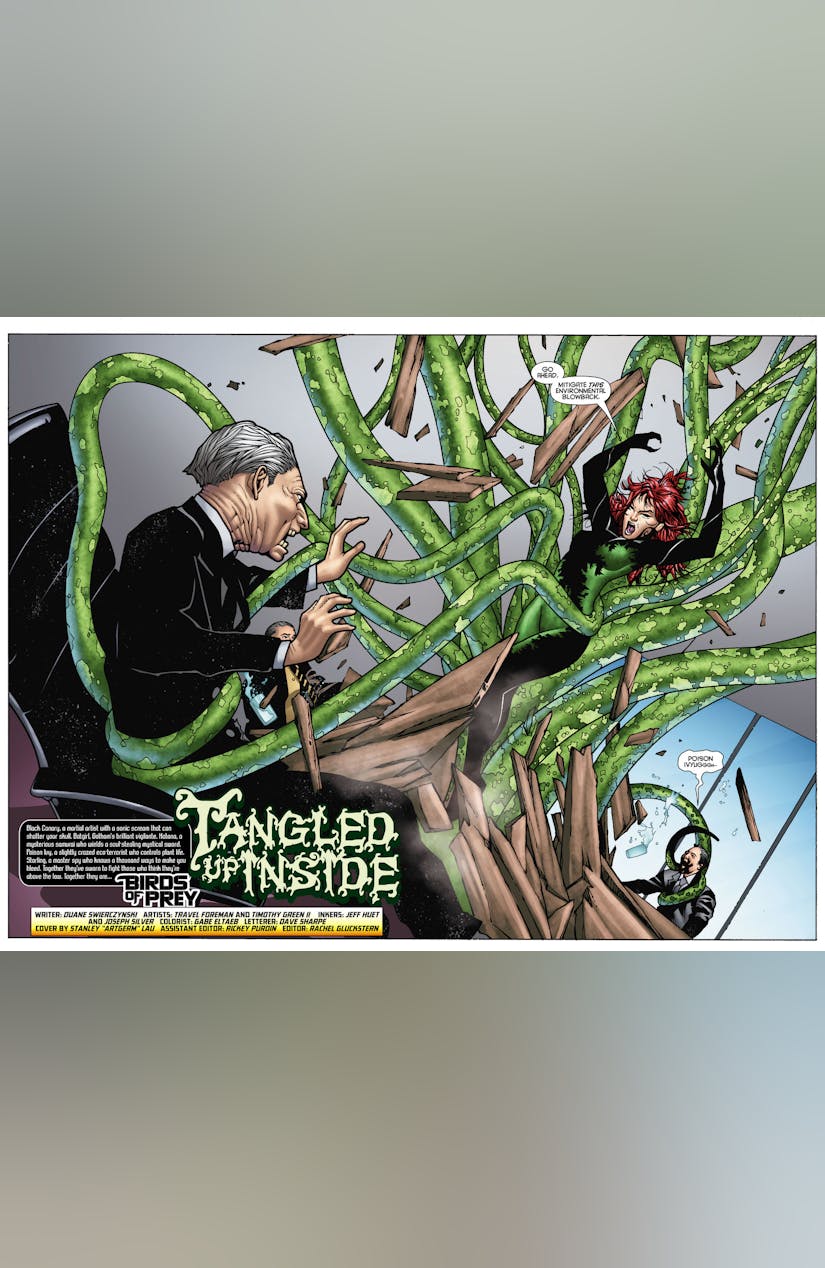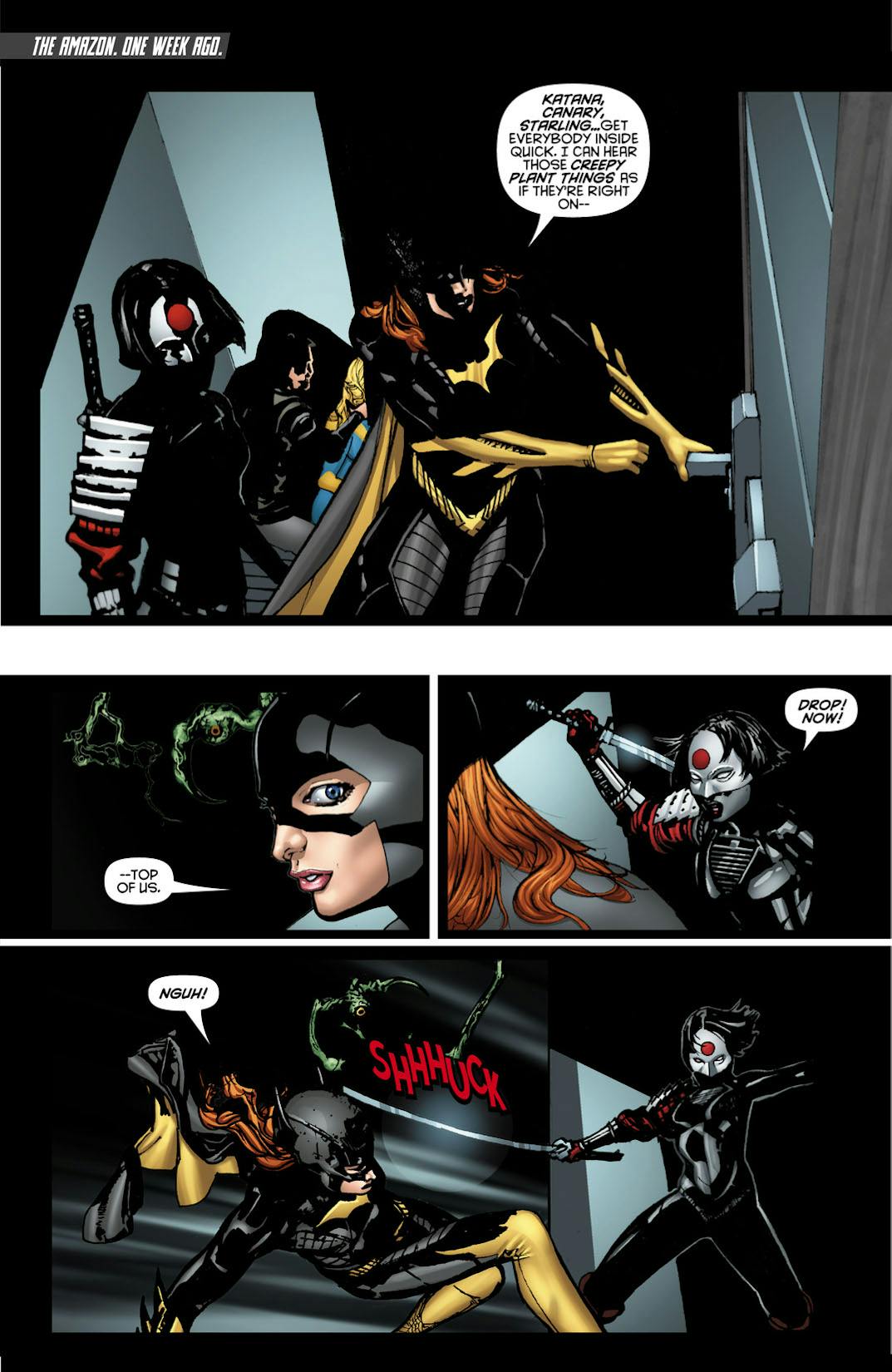 Poison Ivy: Savior of the Green? The team is in the jungles of the Amazon and the boardrooms of Dubai, where the Birds must make a deal with the Devil!
Written By:
Duane Swierczynski
Pencils:
Travel Foreman, Timothy Green II
Inks:
Jeffrey Huet, Joseph Silver
Cover By:
Imaginary FS PTE Ltd.