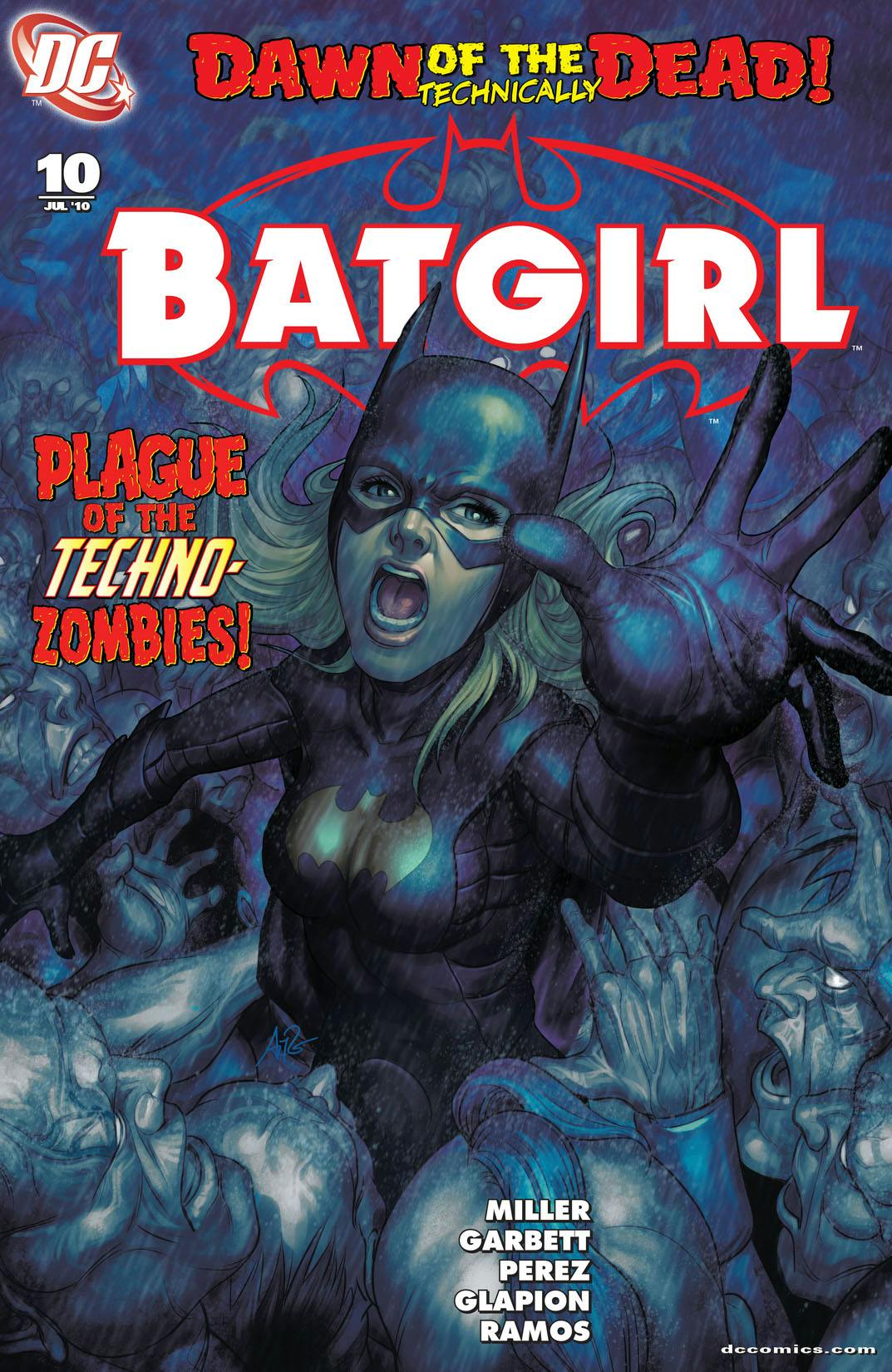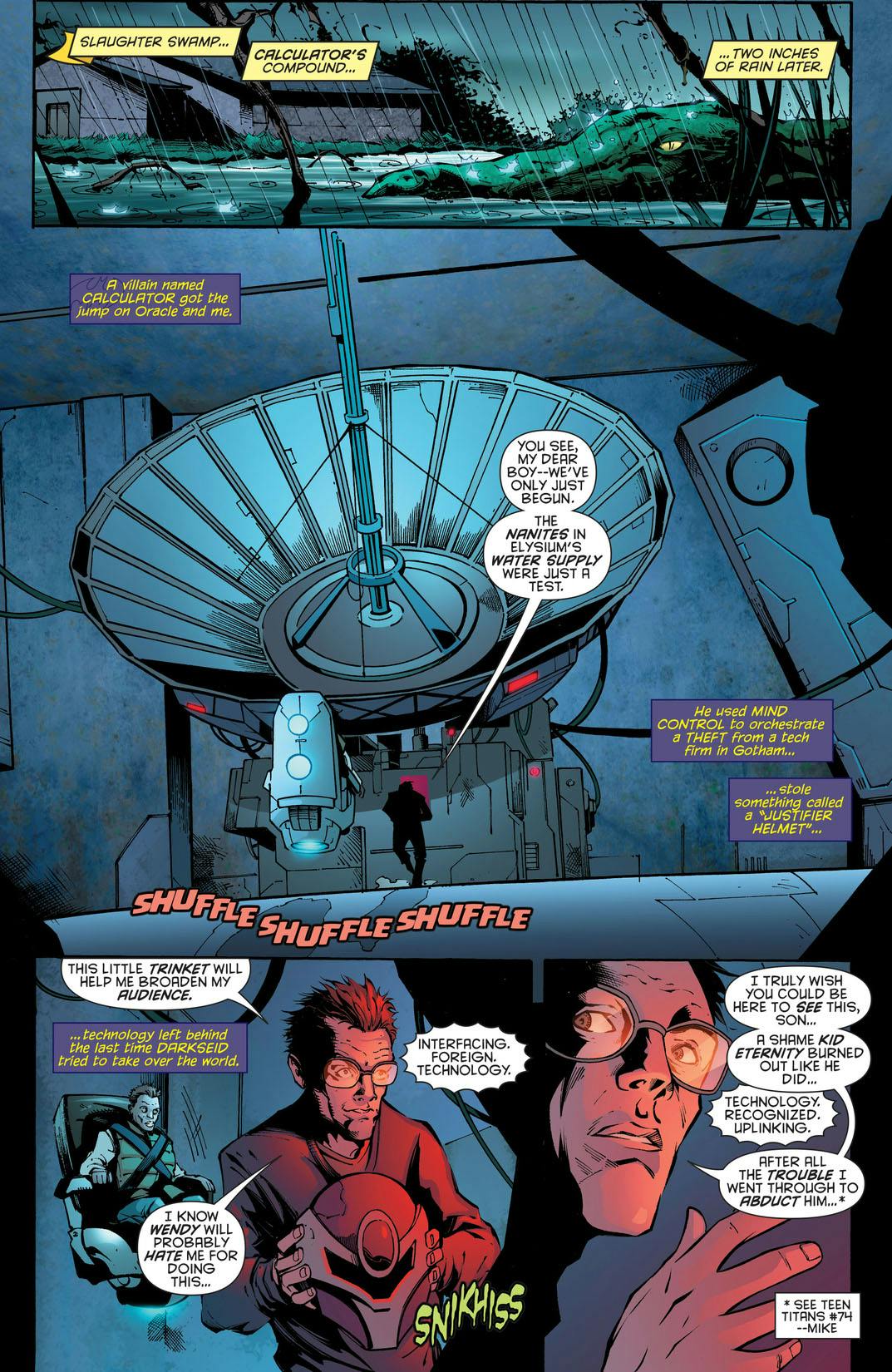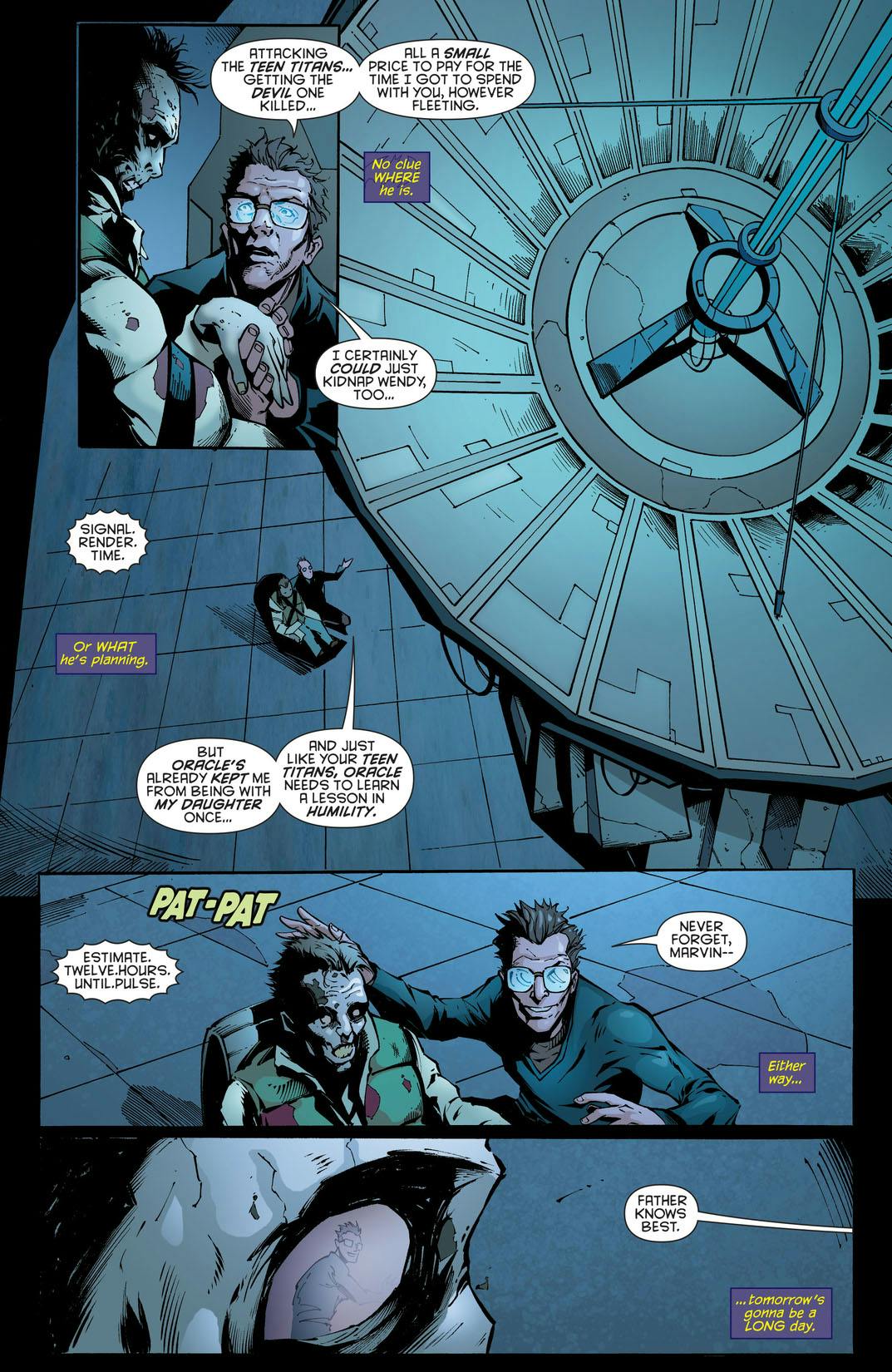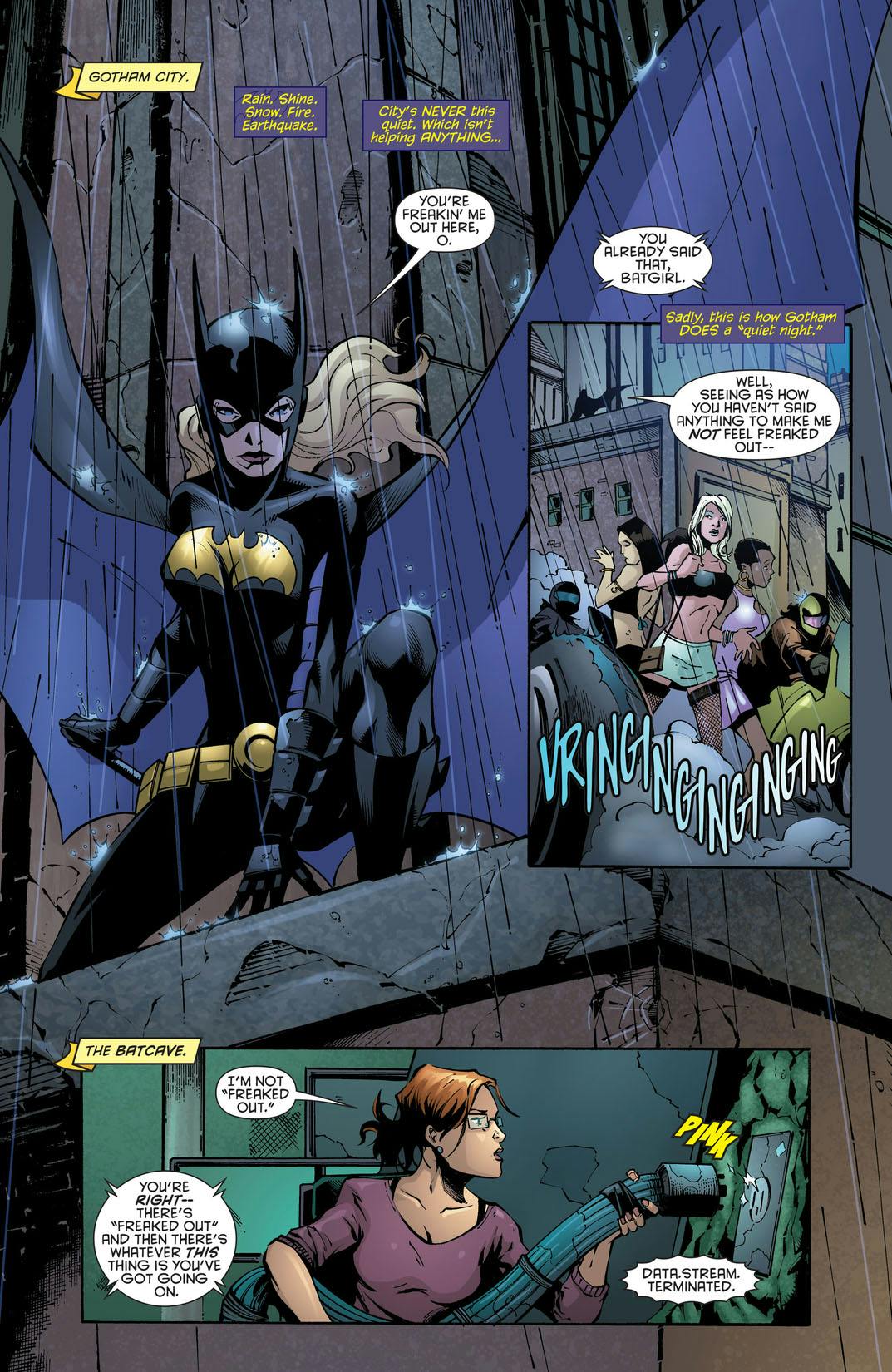 The Calculator plans to exact his revenge on Oracle by first unleashing a nanovirus upon the citizens of Gotham City that will turn them into mindless techno-zombies. The next step in his plan? Killing everyone close to her—including Batgirl! 'Flood' part 2.
Written By:
Bryan Q. Miller
Pencils:
Lee Garbett, Pere Perez
Inks:
Jonathan Glapion, Rodney Ramos, Pere Perez
Cover By:
Imaginary FS PTE Ltd.