We all lead busy lives these days, whether it's researching a mysterious bio-restorative serum in the Lousiana swamp, or masterminding a vast military-industrial conspiracy that traffics in murder and violence (see DC Universe's 'Swamp Thing' for more). So in case you missed it, we wanted to remind you to enter to win one of our biggest sweepstakes ever...a gorgeously rendered Swamp Thing maquette from Sideshow Collectibles.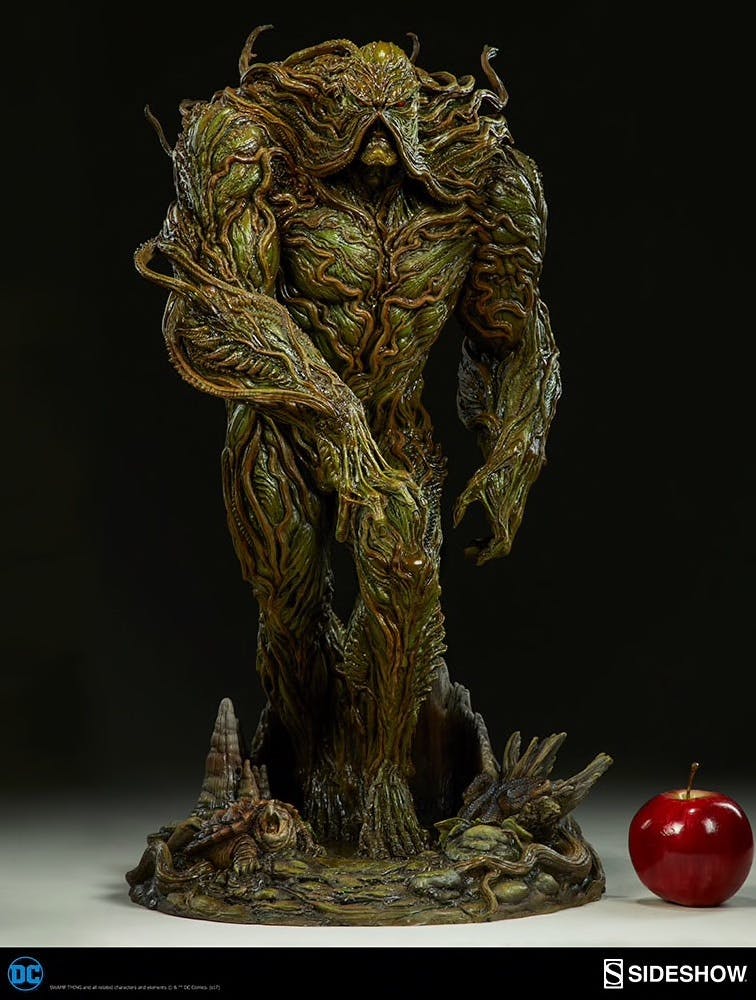 And when we say it's one of our biggest sweepstakes ever, we mean it! Swampy stands two feet tall and on an environmental polyresin base that mimicks the oozy muck our hapless hero first emerged from. Each of Swamp Thing's tendrils and veiny vines were painstakingly created by master sculptor Paul Kamoda, who wanted his work to serve as an homage to the character's classic design by artists Stephen Bissette and John Totleben during writer Alan Moore's groundbreaking run. This spooky figure, by turns sinuous and sinister, is so detailed that eagle-eyed fans might even spot Swampy sprouting his hallucinogenic tubers from his back.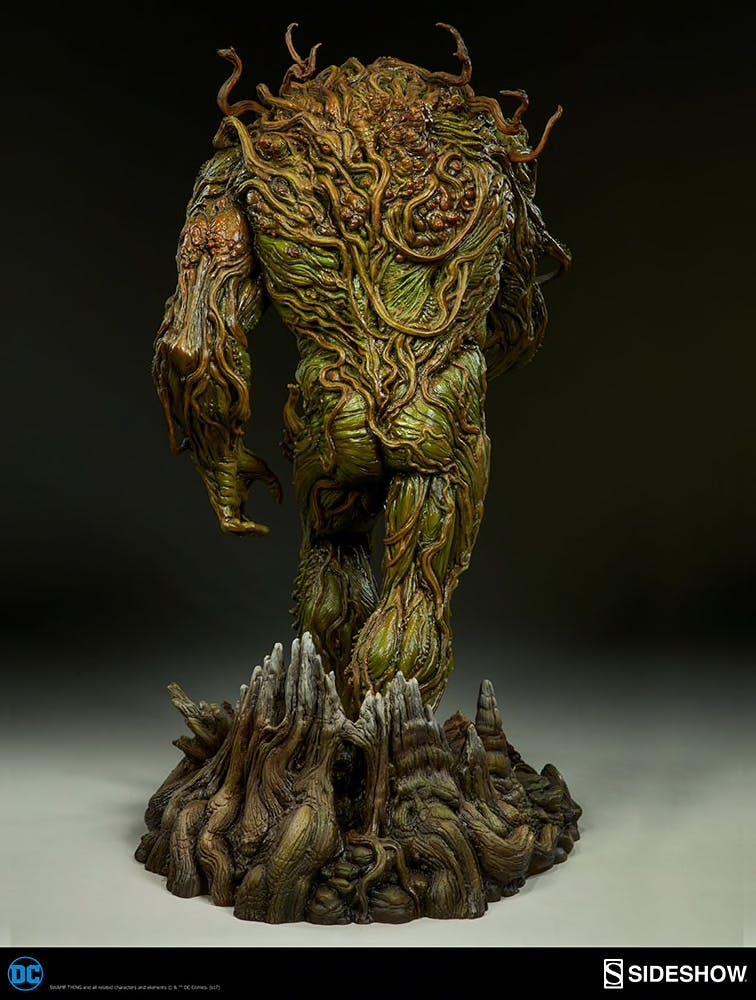 Be sure to enter soon! You only have until Friday, June 28th to win your very own piece of the Swamp...
Are you a Swamp Thing fan? Let us know in our Community!