Swamp Thing arrives on DC Universe Friday, May 31st, but the "Muck-Encrusted Mockery of a Man" won't be coming alone. The swamp is also filled with some of Alec Holland's dearest friends and deadliest enemies. We recently took a look at a long look at Swamp Thing himself, now here are some of the other residents of the Bayou you'll encounter in the new live-action series…
Abby Arcane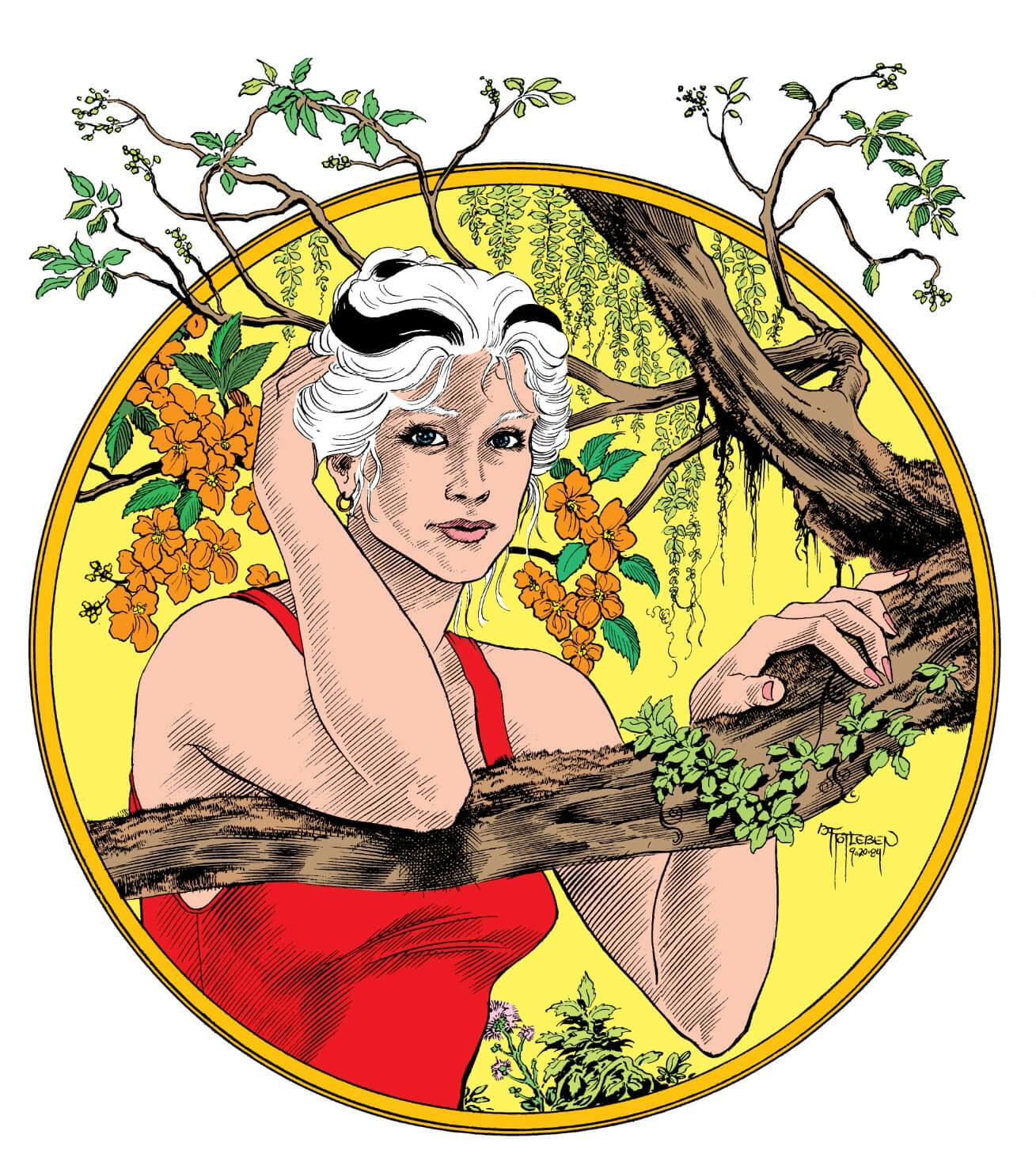 FIRST APPEARANCE: Swamp Thing (1972) #3 (written by Len Wein and penciled by Bernie Wrightson)
COMICS BIO: Abby first met Swamp Thing when he rescued her from the Patchwork Man, a mindless monster who turned out to be the reanimated corpse of her father. Swamp Thing has also saved Abby from her wicked uncle Anton Arcane many times. Originally, Abby joined lawman Matt Cable on a mission to hunt Swamp Thing down. But over time she developed a friendship with the creature that eventually blossomed into romance, with Abby deciding to live in the swamp as his wife and and the mother of their child, Tefe.
LIVE-ACTION: Abby Arcane will be played by Crystal Reed, whom DC fans mat remember as crime lord Sofia Falcone on TV's Gotham.
Matt Cable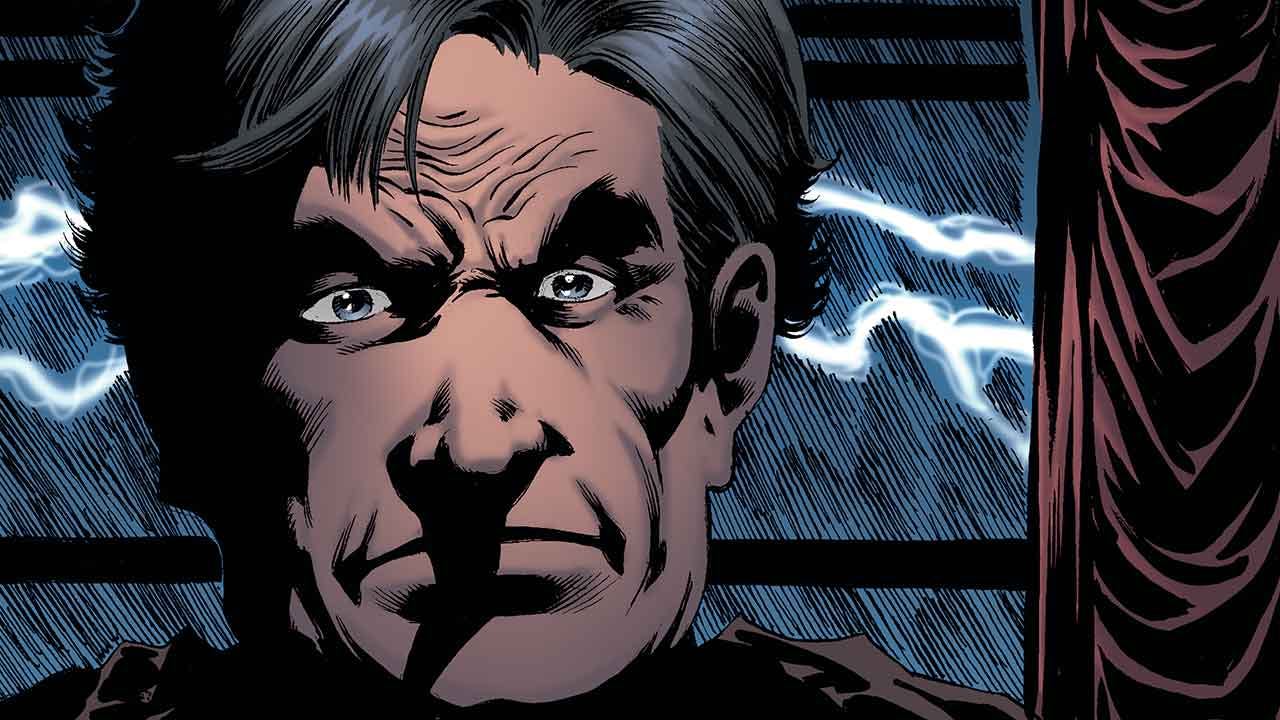 FIRST APPEARANCE: Swamp Thing (1972) #1 (written by Len Wein and penciled by Bernie Wrightson)
COMICS BIO: Matt Cable was a government agent who made it his mission to hunt Swamp Thing down. Cable's attitude changed when he learned the creature was his old friend Alec Holland. When he gained reality-altering powers, Cable's mind snapped and his marriage to Abby Arcane suffered. Swamp Thing's enemy Anton Arcane used Matt's body as a vessel for revenge, which ultimately led to Cable entering a coma and dying. He was later revived in the body of a raven, which just sort of happens when you live in the swamp.
LIVE-ACTION: Matt Cable will be portrayed by Henderson Wade, who's no stranger to playing law enforcement officers on comic book adaptations, having previously been cast as Sheriff Minetta on TV's Riverdale.
Liz Tremayne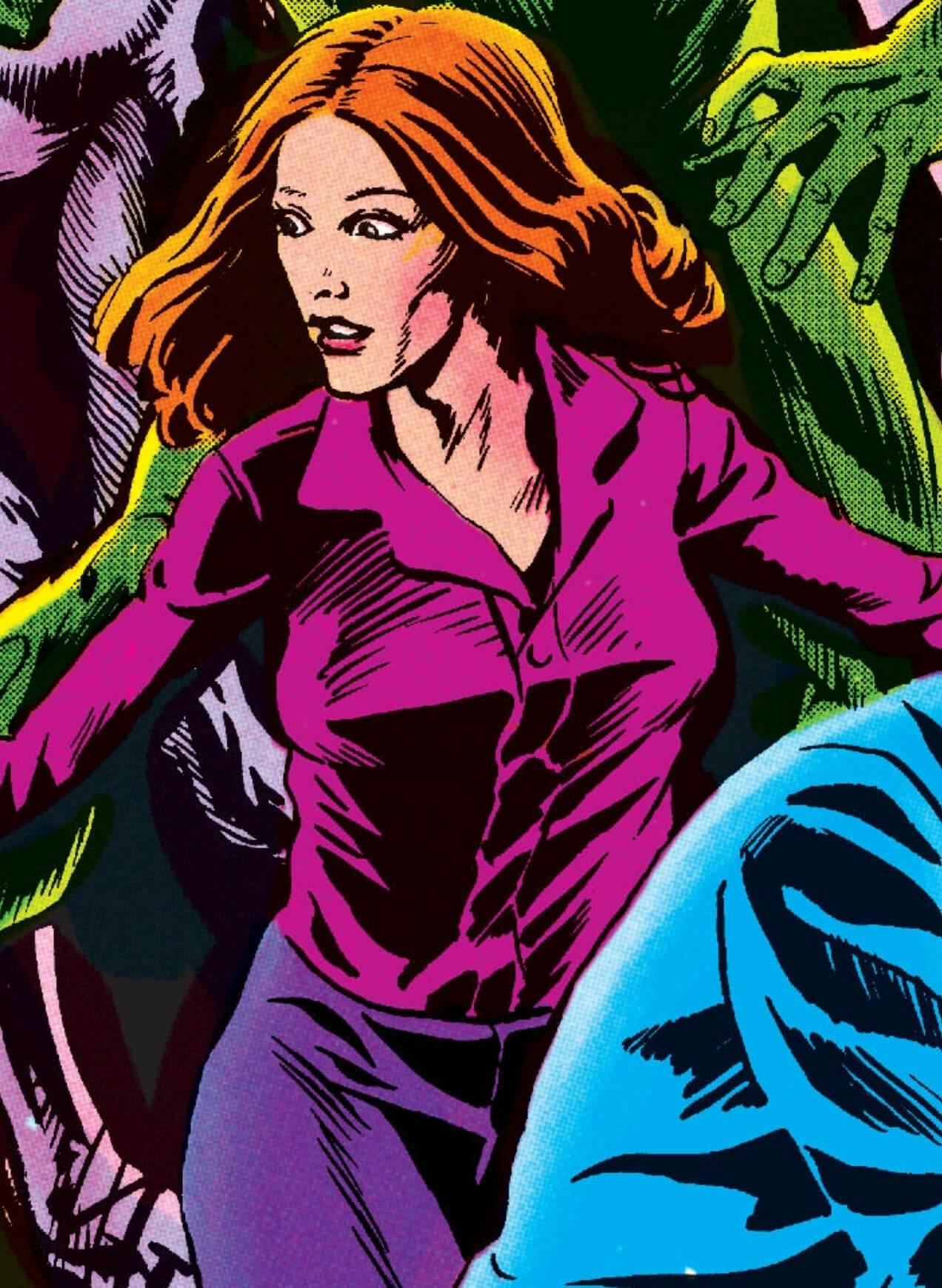 FIRST APPEARANCE: The Saga of Swamp Thing (1982) #3 (written by Martin Pasko and penciled by Tom Yeates)
COMICS BIO: Liz Tremayne was a TV journalist who wrote a book about the urban legend of Swamp Thing. Liz eventually met the creature when her employers at the Sunderland Corporation were trying to capture and exploit him. She helped Swamp Thing evade the company and traveled with him for a time. After escaping from an abusive marriage to Dr. Dennis Barclay, Liz settled down with a hippie named Chester Williams.
LIVE-ACTION: Liz will be played by Maria Sten, who is best known for her lead role on the TV show Channel Zero: The Dream Door.
Madame Xanadu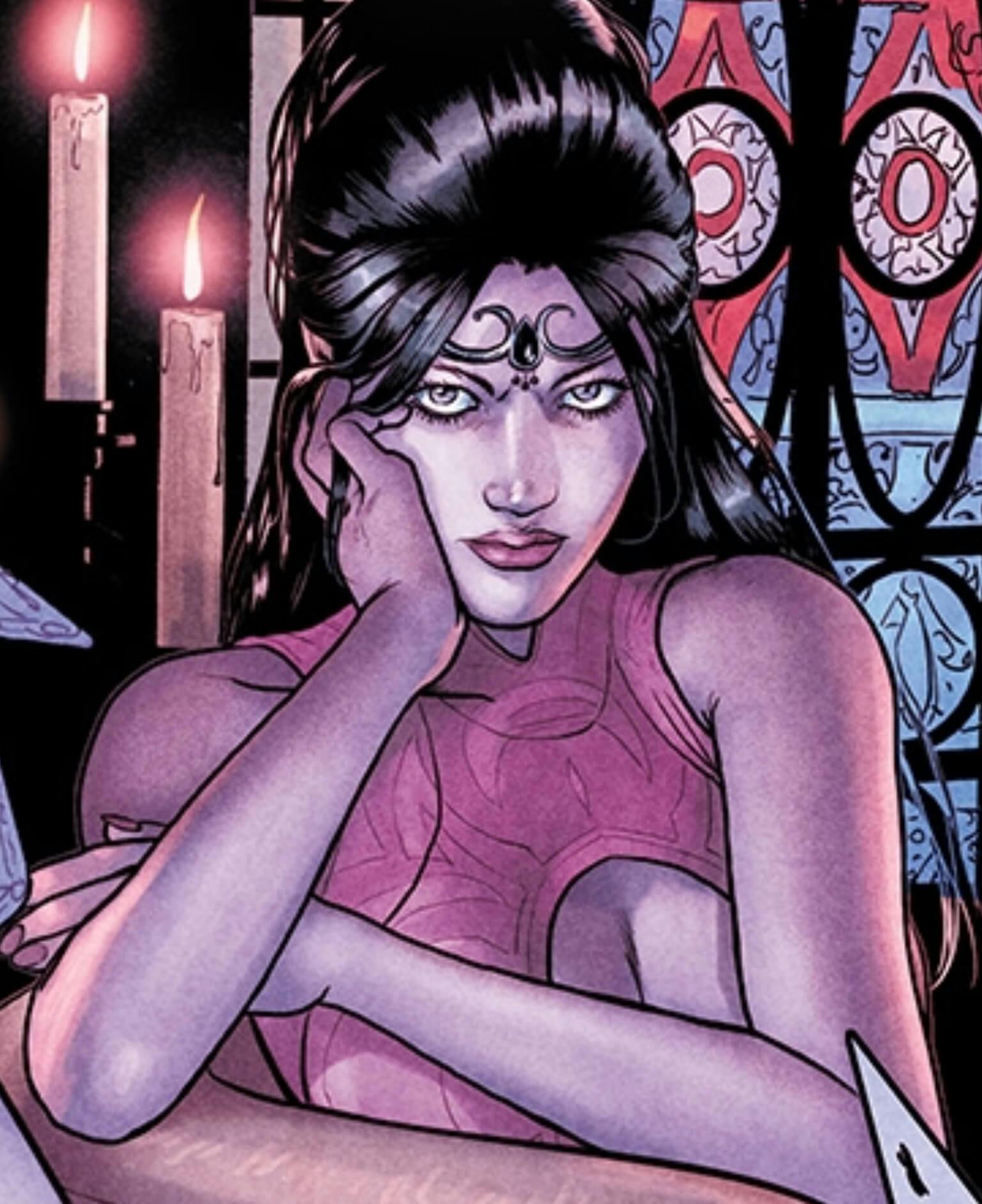 FIRST APPEARANCE: Doorway to Nightmare #1 (written by David Michelinie and penciled by Val Mayerik)
COMICS BIO: Madame Xanadu is a fortune teller with a dark side. Despite her youthful appearance, she's been around for centuries and has rubbed shoulders with the likes of King Arthur and Merlin. Some legends say she was the person who created tarot cards. Just make sure you don't open any of her mason jars -- because that's where she imprisons supernatural demons. Nowadays, Madame Xanadu can be found at her Greenwich Village parlor, where she gives curious visitors their fortunes with a fright.
LIVE-ACTION: Jeryl Prescot, best known for her work on TV's The Walking Dead, will bring Madame Xanadu to life.
Jason Woodrue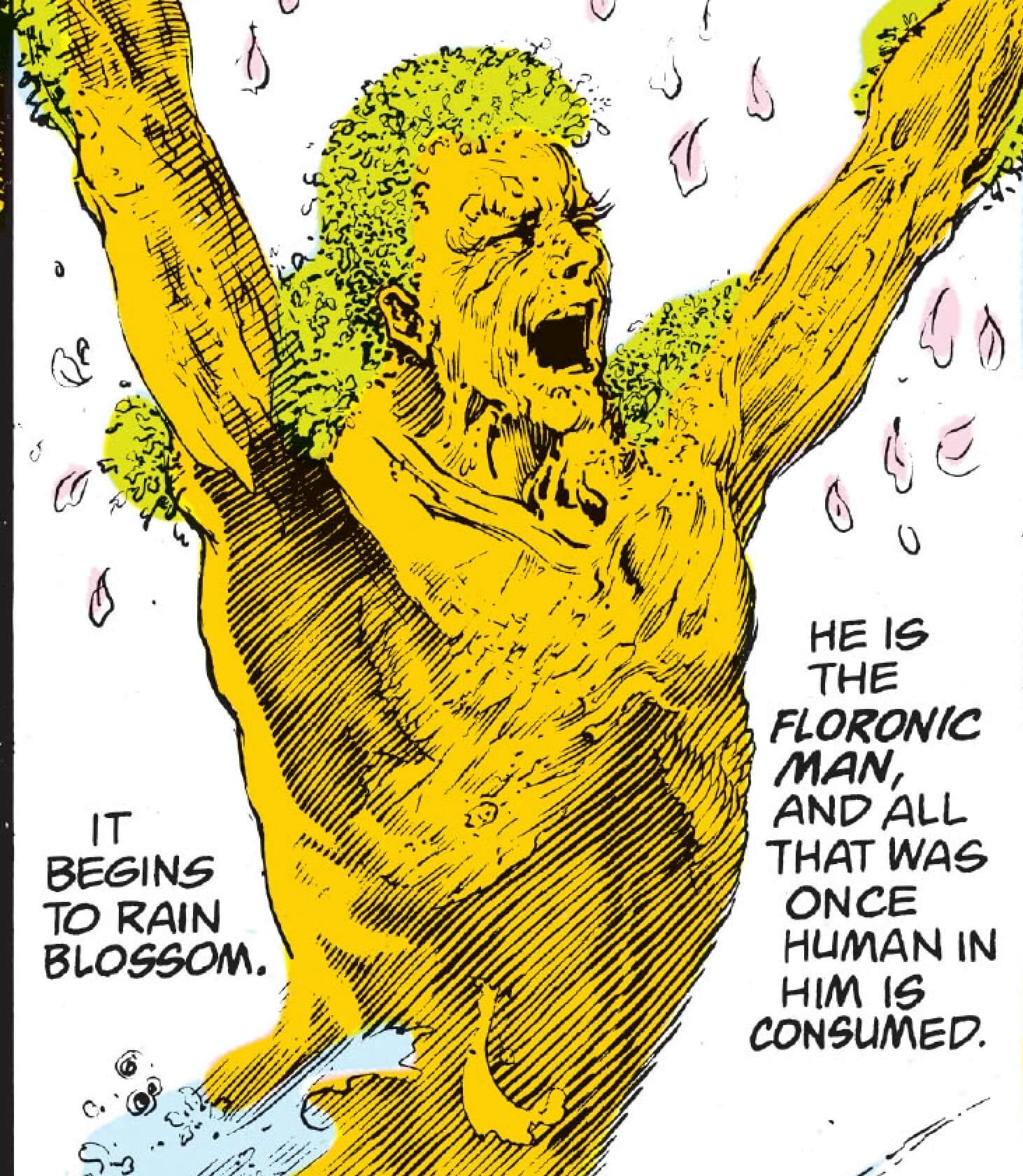 FIRST APPEARANCE: The Atom (1962) #1 (written by Gardner Fox and penciled by Gil Kane)
COMICS BIO: Jason Woodrue, also know as the Floronic Man, comes from the plant-based dimension Floria. After being exiled to Earth, Woodrue battled the Atom, Flash and many other DC heroes in his quest for world domination. While working as a consultant for the Sunderland Corporation, Jason was the first person to discover Swamp Thing had never been Alec Holland. Woodrue later ate pieces of Swamp Thing's body so he could gain more power over the world's plants. Longtime DC fans may remember John Glover's portrayal of Woodrue in the 1997 film Batman & Robin.
LIVE-ACTION: Jason Woodrue will be played by Kevin Durand, who's fondly remembered for his role on the television drama Lost.
Daniel Cassidy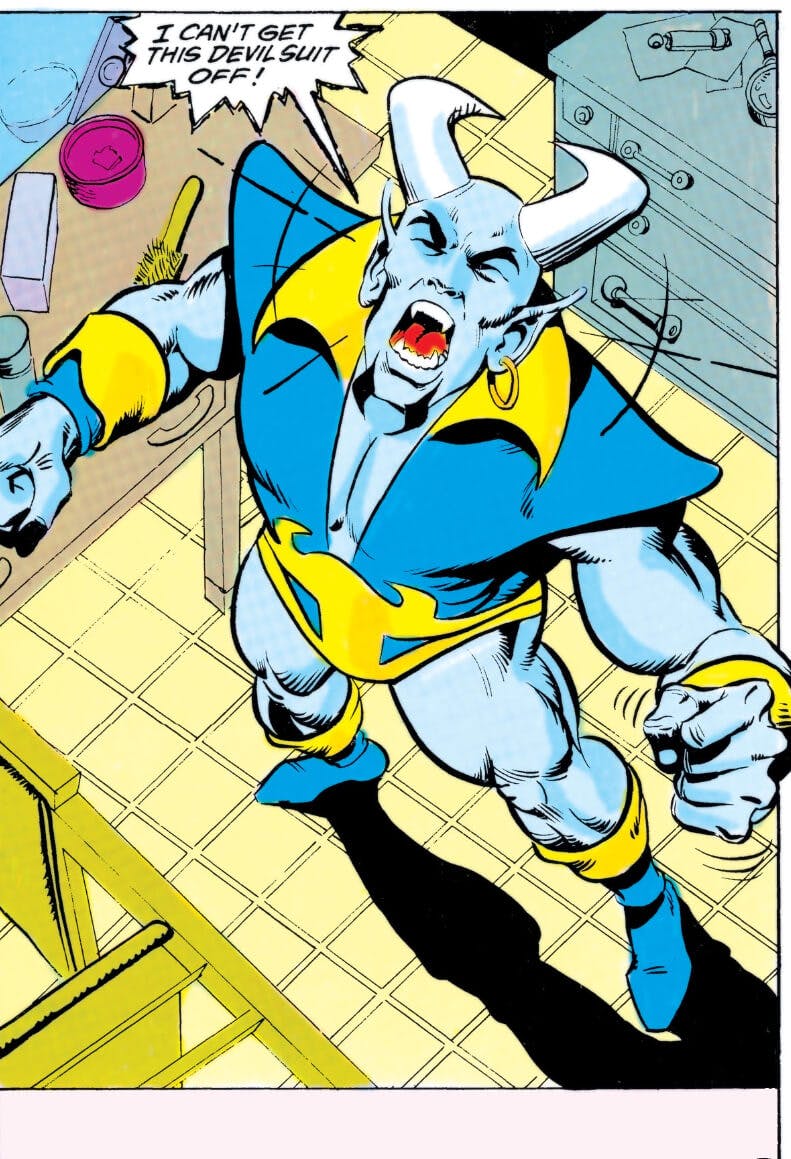 FIRST APPEARANCE: Fury of Firestorm (1982) #24 (written by Dan Mishkin and Gary Cohn, penciled by Paris Cullins)
COMICS BIO: Daniel Cassidy was a Hollywood stuntman who developed an augmented devil-suit. But the demon Neron confused Cassidy with a real devil and blasted him with energy that fused Daniel to his suit. Unable to remove the costume, Cassidy began a superhero career as the Blue Devil. Thanks to ill-advised deals with other demons, Cassidy's powers have increased over time, and he's become more devil-like. He carries the Trident of Lucifer, which he uses to banish unwanted supernatural entities to Hell.
LIVE-ACTION: Ian Ziering, star of Beverly Hills 90210, who's also contributed to the animated Batman Beyond, will portray Daniel Cassidy.
Avery Sunderland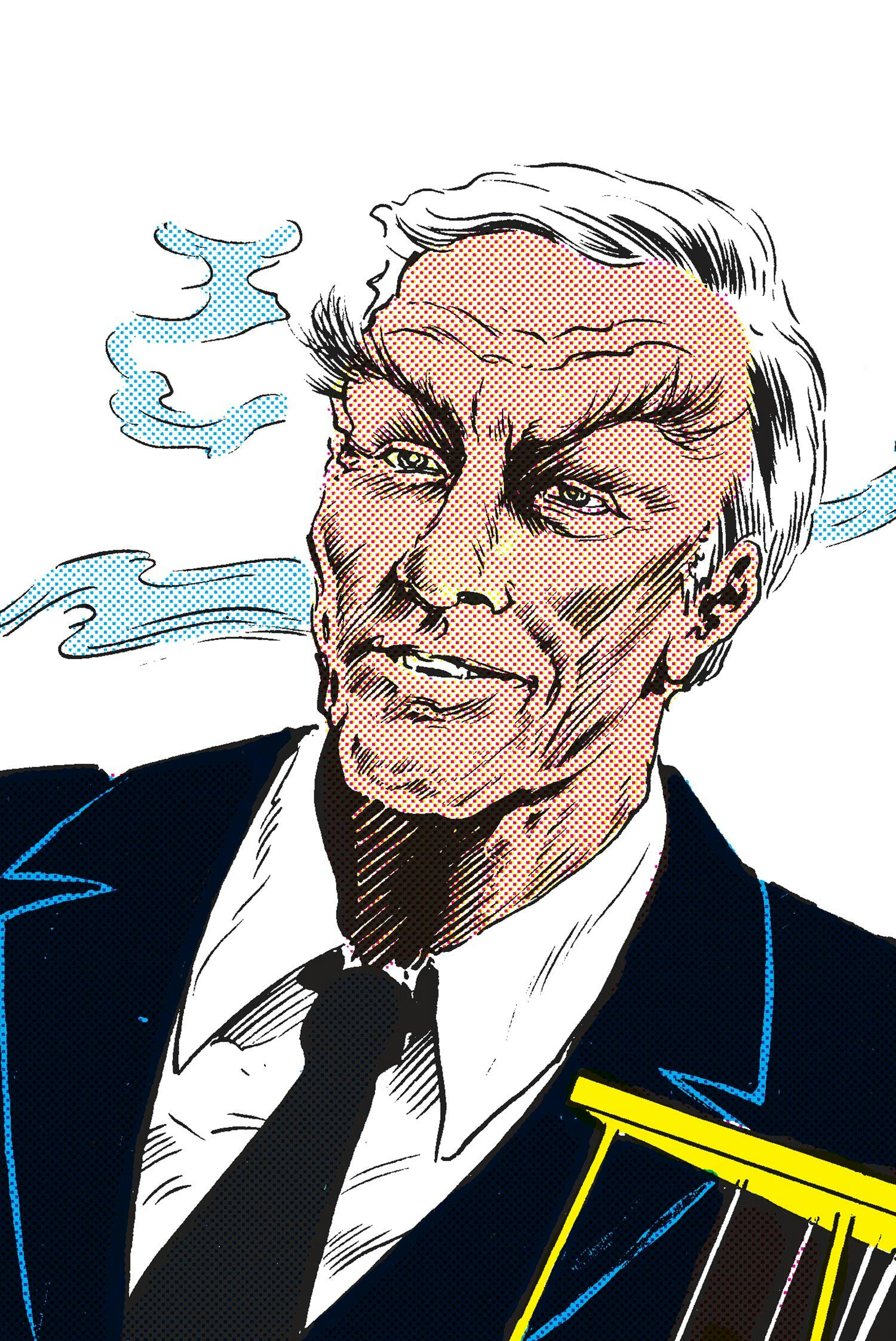 FIRST APPEARANCE: The Saga of Swamp Thing (1982) #1 (written by Martin Pasko and penciled by Tom Yeates)
COMICS BIO: Avery Sunderland was a sadistic entrepreneur with no no morale compass. He controlled the Sunderland Corporation, which he used to hunt down Swamp Thing so he could learn the secrets of the creature's unique biology. Sunderland had no boundaries when it came to his thirst for knowledge and power, and even had his men dig up the grave of Alec Holland's deceased wife Linda for testing. When Swamp Thing learned he had never been Alec Holland, the creature took his anger out on Sunderland, killing him with his bare hands.
LIVE-ACTION: Sunderland will be played by veteran actor Will Patton, who's appeared in many movies including Remember the Titans and Armageddon.
What comic characters are you looking forward to seeing on DC Universe's Swamp Thing? Let us know in our Community!