In brightest day, in blackest night...DC Universe's comics library is out of sight! The Green Lantern Corps are the mightiest police force the galaxy has ever seen, and they've enjoyed many decades of exciting adventures. You might be a fan of Green Lantern: The Animated Series, or maybe you grew up enjoying John Stewart's adventures in Justice League Unlimited, or Hal Jordan's battles with Sinestro in Challenge of the Super Friends. No matter what made you partial to the Emerald Gladiator, there'a comic for you -- featuring such fan-favorite GLs as Hal, John, Guy Gardner, Kyle Rayner, and Jessica Cruz. Here are our recommendations for where to start... 
"The Day 100,000 People Vanished"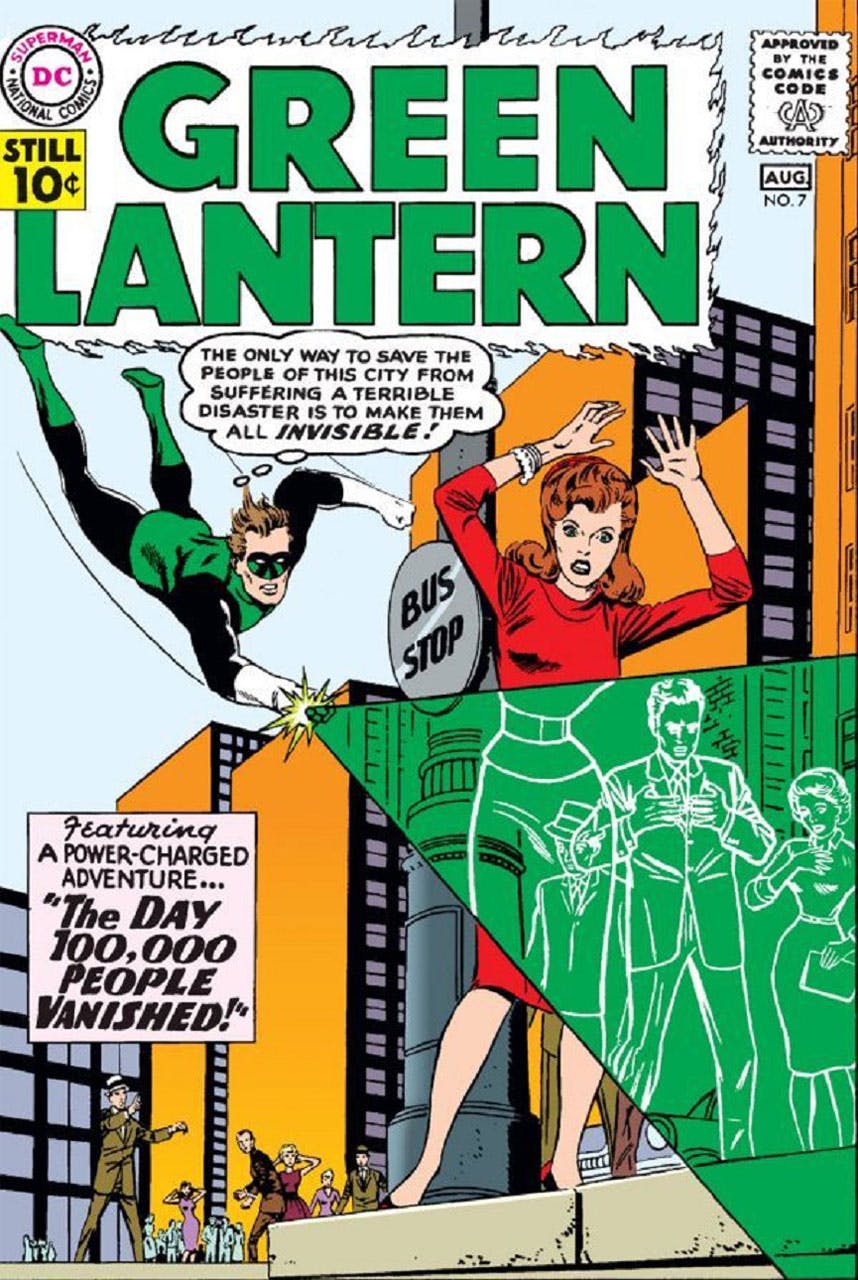 THE STORY: Hal Jordan and Sinestro have one of the greatest rivalries in all comicdom and it all began here. One day Green Lantern is alarmed to find that a town's entire population has disappeared. The Guardians of the Universe summon Hal and tell him the citizens have been abducted by Sinestro. The villainous Sinestro was a former Green Lantern who had grown mad with power and was banished from the Corps. Green Lantern faces Sinestro using his brains and some creative uses of his ring to defeat his foe and return the missing citizens to their city. Writer John Broome and artist Gil Kane's early work on Green Lantern remain some of the most beloved comics of the DC Silver Age, and it's not hard to see why.

FOR FANS OF: Silver Age fun, classic rivalries and cosmic tales.

WHAT'S NEXT: Check out the rest of Hal Jordan's Silver Age adventures in Green Lantern (1960) and Justice League of America (1960).

WHERE TO FIND IT: Green Lantern (1960) #7

BONUS: For some Silver Age inspired fun with Sinestro, check out the Batman: The Brave and the Bold episode "The Eyes of Despero."
"No Evil Shall Escape My Sight!"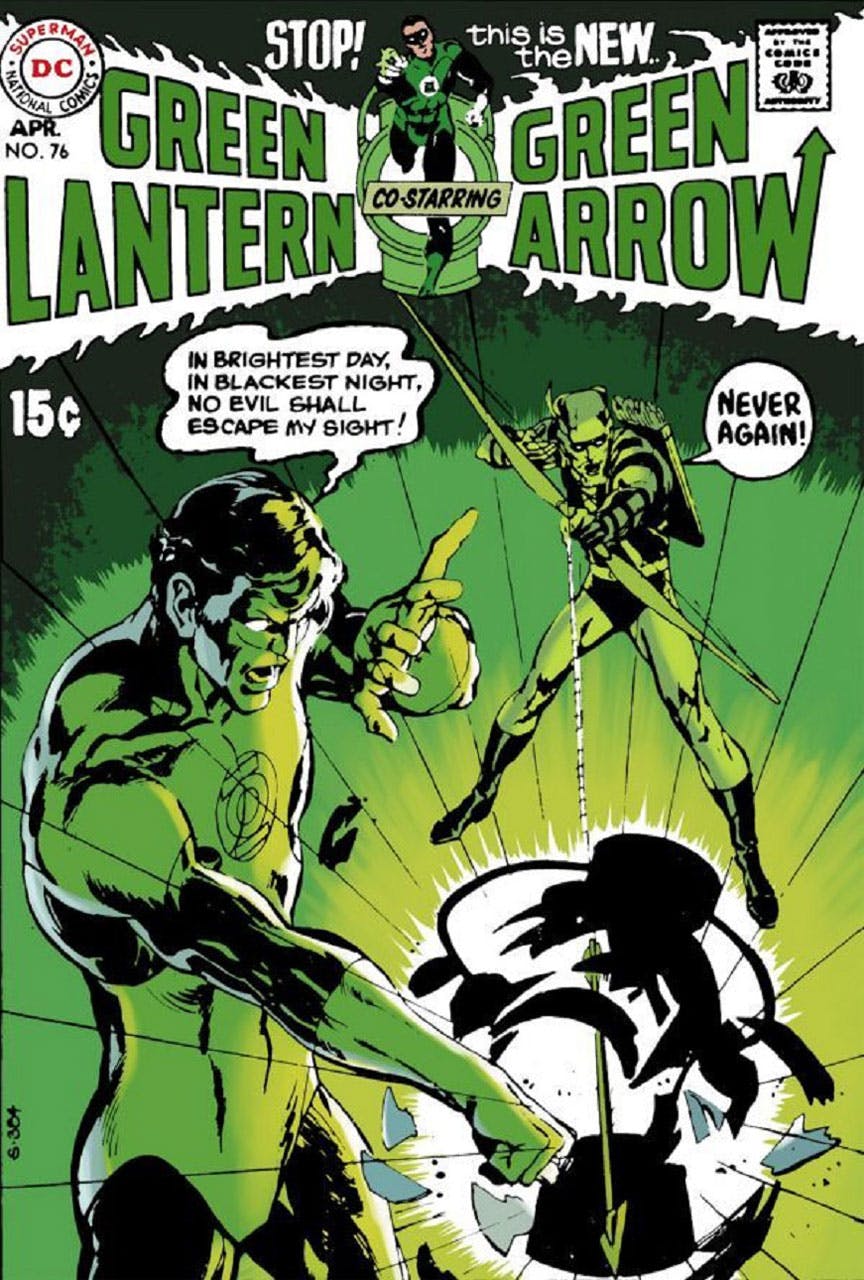 THE STORY: Green Arrow and Green Lantern begin an uneasy partnership in a run that helped define DC's Bronze Age. Green Arrow admonishes Green Lantern after he unknowingly defends a greedy slum lord. Green Lantern grows frustrated when he realizes the slum lord's true nature and his anger increases when he realizes there is little he could do about it. Hal is used to dealing with cosmic threats, now Oliver must help him learn how to deal with street issues. Writer Denny O'Neil and artist Neal Adams, the team that helped reinvent Batman, kick off a new era of comics by taking Green Lantern from the stars and bringing him down to the streets. 

FOR FANS OF: Street-level stories, social justice issues, political debates and philosophy

WHAT'S NEXT: Check out Green Lantern (1960) #85 for one of the most historically significant comics from the era, as Roy Harper is caught doing drugs.

WHERE TO FIND IT: Green Lantern (1960) #76
"Tales of Green Lantern Corps"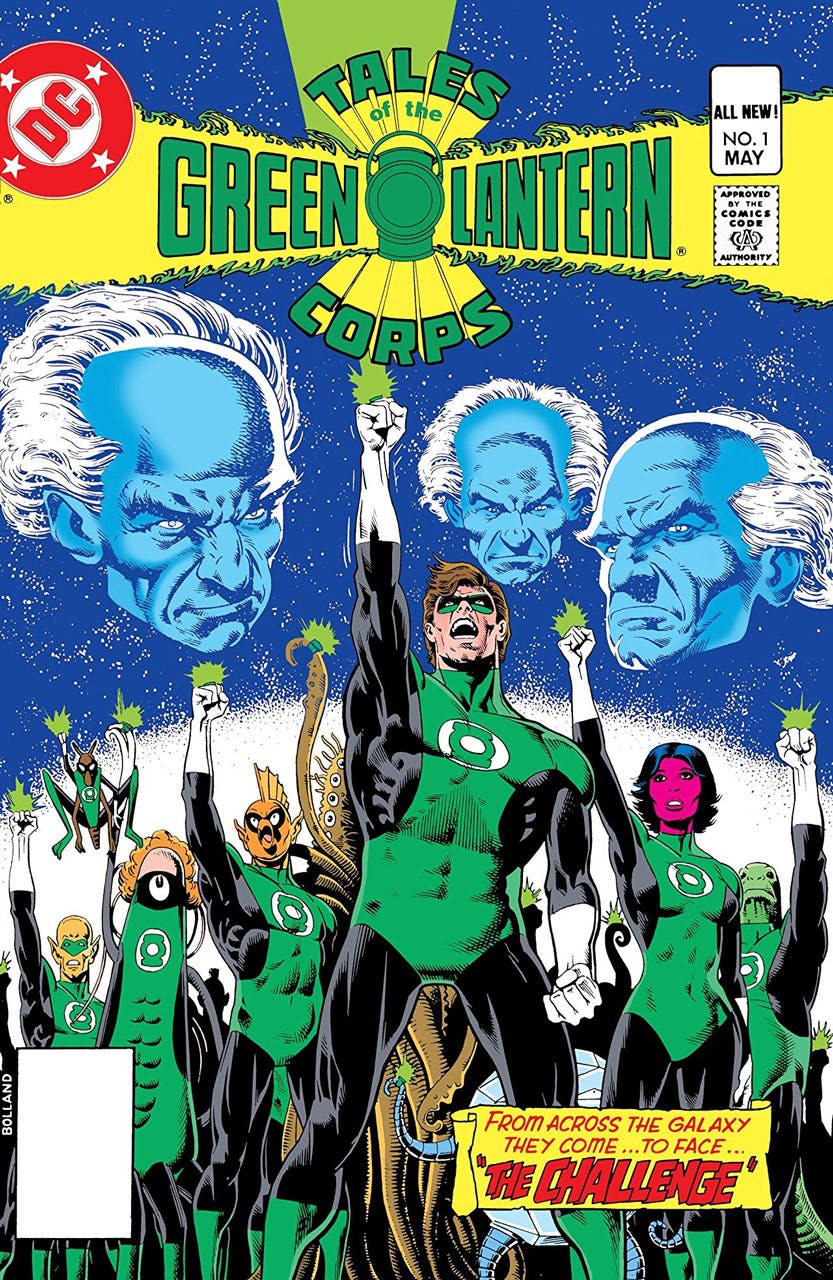 THE STORY: The entire Green Lantern Corps gathers on Oa to prepare for the fight of their life. The evil Krona has declared war on all 3,600 members of the Corps and starts by destroying their Central Power Battery. Now the surviving Lanterns must band together to take down Krona before he spells the end of the Corps for good. Mike W. Barr and Len Wein team-up for a story that fleshed out many of the lesser Corps members and introduced some new ones. The interior art from Joe Staton and covers from Brian Bolland helped make this one of the most memorable Green Lantern stories of the early 1980's.

FOR FANS OF: Cosmic team-ups and space battles.

WHAT'S NEXT: If you enjoyed meeting these members of the Corp, follow their adventures in the Green Lantern Corps (1986) series.

WHERE TO FIND IT: Tales of the Green Lantern Corps (1981) #1-3 and Annual 1

BONUS: The Corps are extensively featured in the 2011 Green Lantern Animated Series.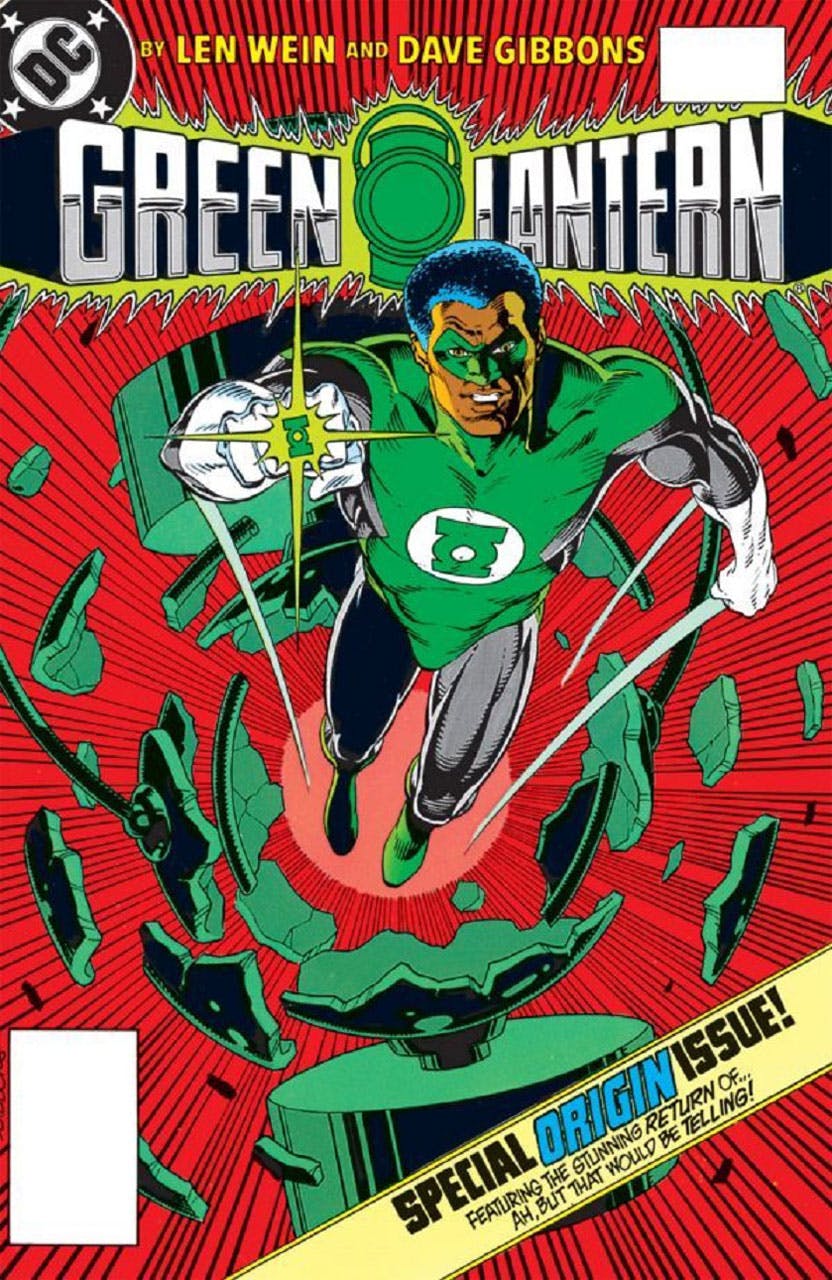 THE STORY: For the past few years architect John Stewart has stepped in as a relief player when Hal Jordan has been out of action. Now Hal Jordan is giving up his Lantern Ring to settle down with Carol Ferris, and John Stewart is being called in to become Earth's full-time Green Lantern. John quickly finds his own path as a Green Lantern as Hal begins to have second thoughts about leaving his superhero life behind. Writer Len Wein and artist Dave Gibbons take the Green Lantern series in a bold new direction with a story that helped elevate John Stewart into the popular character he is today. 

FOR FANS OF: John Stewart fans who grew up on the Justice League animated series will enjoy seeing his earliest days as a Green Lantern. Fans of strong African American heroes will also enjoy this arc.

WHAT'S NEXT: John Stewart faces a challenge that changes his life forever in Cosmic Odyssey.

WHERE TO FIND IT: Green Lantern (1960) #182-185

BONUS: If you love John Stewart, check out the 2001 Justice League animated series, which brought the character to new heights of popularity.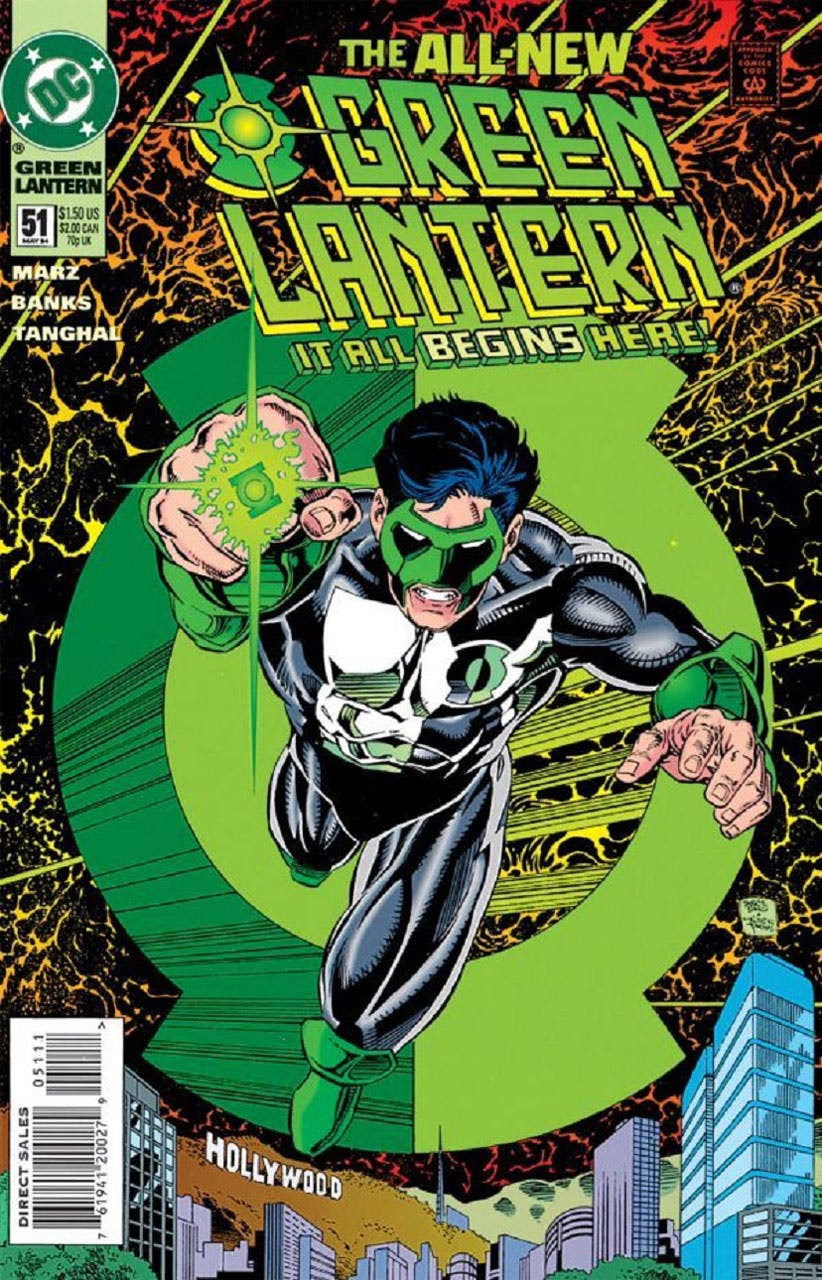 THE STORY: After Hal Jordan's fall from grace, the last Green Lantern ring was given to a young artist named Kyle Rayner. With no Guardians and no Corps, Kyle must learn how to be a Green Lantern without any of the benefits his predecessors had. Kyle quickly learns how dangerous the hero game is when he experiences a tragic loss that shakes him to his core. Writer Ron Marz takes the Green Lantern legacy into the 1990's by creating a new hero who has stood the test of time. Darryl Banks redesign of Kyle's uniform remains one of the most iconic costumes of the era.

FOR FANS OF: Young super heroes, origin stories, and Teen Titans fans.

WHAT'S NEXT: Shortly after this arc, Kyle Rayner joins the Teen Titans in New Titans #116.

WHERE TO FIND IT: Green Lantern (1990) #51-55

BONUS: A cartoon version of Kyle Rayner gets his own origin story in the Superman: The Animated Series episode "In Brightest Day."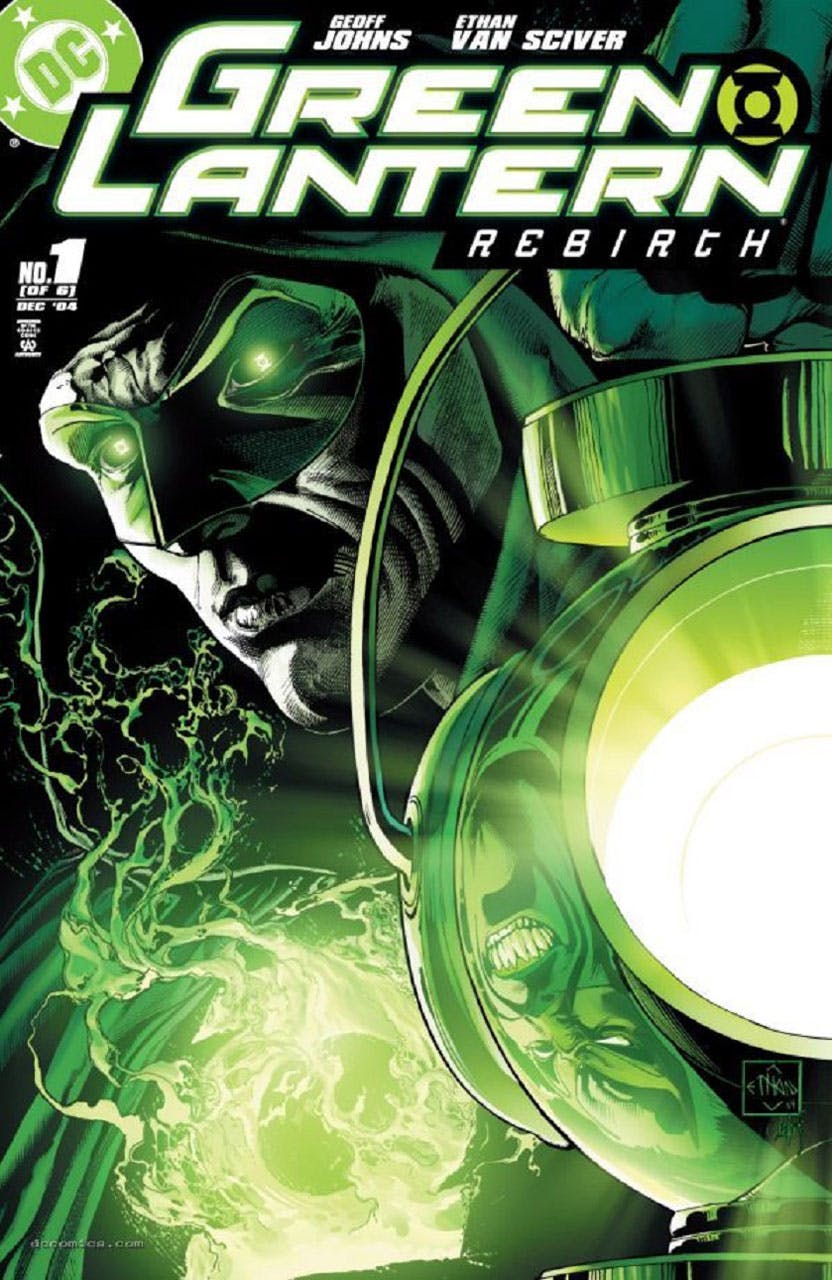 THE STORY: After spending years as the cosmic entity known as Spectre, Hal Jordan returns to life and reclaims his title as Green Lantern. Hal's road to redemption places him against Parallax, the fear entity which caused his original fall from grace. Together with his fellow Lanterns Guy Gardner, John Stewart and Kyle Rayner, Hal is able to put his past behind him and create a new beginning. Writer Geoff Johns and artist Ethan Van Sciver come together for a comic that began a creative renaissance for not only the Green Lantern title, but the entire DC Universe.

FOR FANS OF: Redemption stories, science-fiction and supernatural tales and lovers of classic DC characters.

WHAT'S NEXT: The story continues as Hal Jordan picks up the pieces of his life in Green Lantern (2005).

WHERE TO FIND IT: Green Lantern: Rebirth #1-6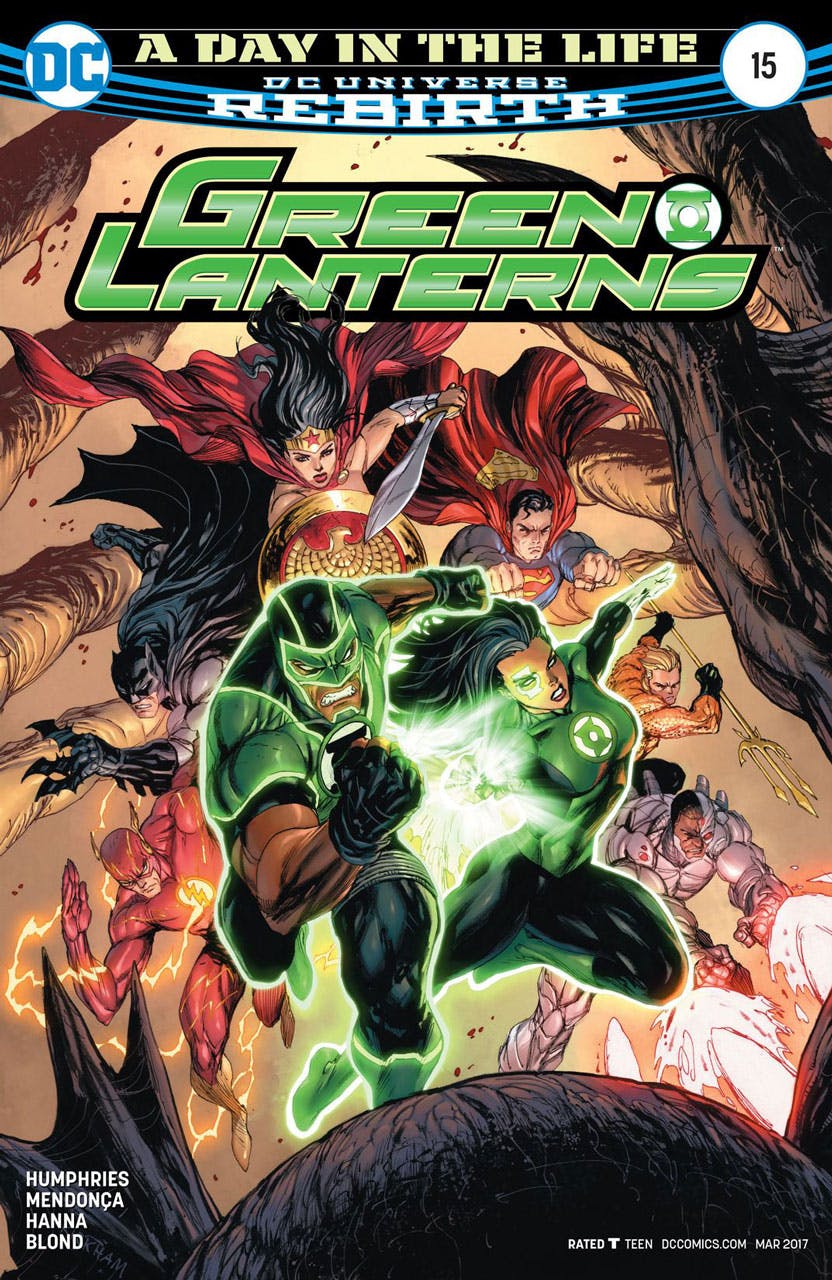 THE STORY: Jessica Cruz has battled in outer space and sparred with dangerous monsters – so why is getting out of bed so scary for her? Experience a day in the life of Jessica Cruz, a Green Lantern who suffers from PTSD and crippling anxiety. Her Lantern partner Simon Baz wants to understand her, but even he gets frustrated at her lack of progress. Simon must learn more about Jessica's everyday struggles and figure out how to help his partner beat her inner demons. This one-shot story gives an in-depth look at Jessica Cruz's anxiety, as readers get to know her like they never have before. Writer Sam Humphries and artist Miguel Mendonca present a touching story about the power of friendship and hope.
FOR FANS OF: Buddy cop stories, heartwarming tales of friendship and readers who have overcome phycological adversity.
WHAT'S NEXT: Jessica and Simon's partnership is chronicled throughout the rest of the Green Lanterns (2016) series.
WHERE TO FIND IT: Green Lanterns (2016) #15
BONUS: Jessica Cruz takes center stage in the 2019 animated movie Justice League vs. The Fatal Five. 
What are your favorite Green Lantern comics? Let us know in our Community!