Sometimes crime-fighting needs a woman's touch, and the Birds of Prey are always ready to leave their mark. The Birds aren't a traditional superhero powerhouse team like the Justice League or the Teen Titans. They have their own style, their own methods, and they've taken the underworld by storm. Oracle takes the term "keyboard warrior" to a new level, while Black Canary has the perfect blend of James Bond style spy skills and Bruce Lee style martials arts action. Joined by the Huntress, and a rotating roster of other butt-kicking heroes, the Birds of Prey have captivated comic book audiences since their debut. If you're eagerly anticipating their 2020 motion picture debut, or have fond memories of their short lived live-action series, then we have the perfect list of titles to get you started on reading their comic adventures.
"ONE MAN'S HELL"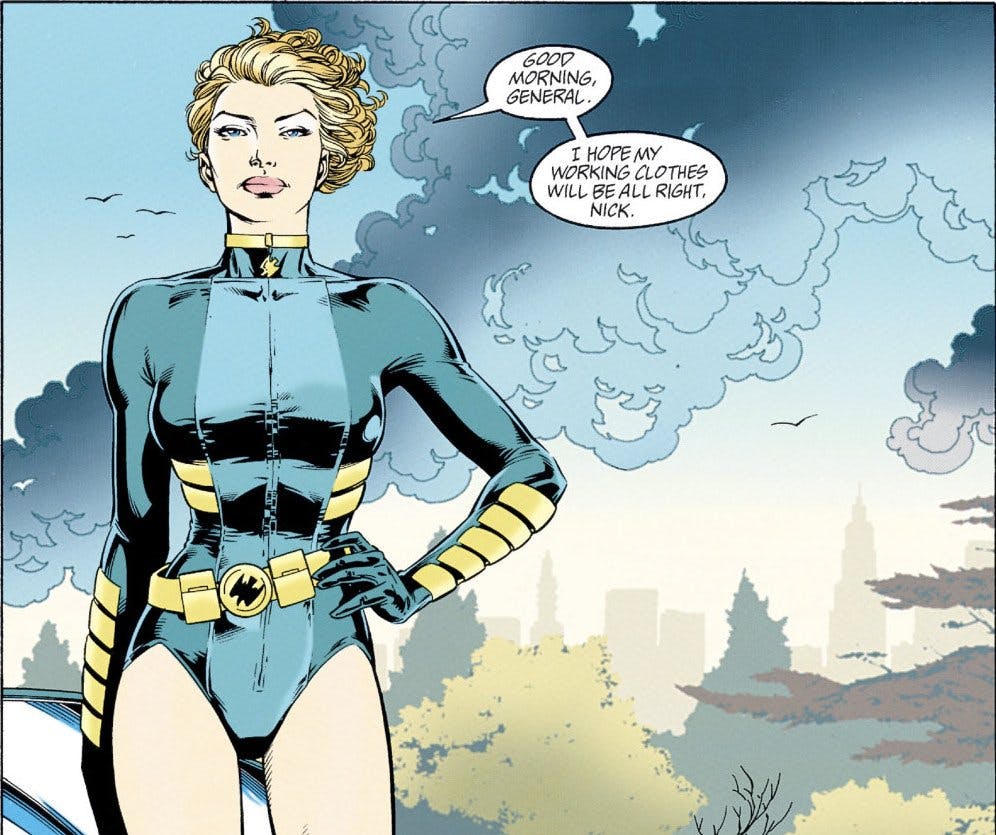 THE STORY: It all began here! When Oracle discovers an international crime ring, she recruits Black Canary to infiltrate and take down the operation. As Dinah Lance gets deeper into the illegal activities of Nick Devine, she begins to go off script, which frustrates Barbara Gordon, who's stuck in her wheelchair and unable to join the action and bring the Canary back on the right track. Writer Chuck Dixon introduced comics fandom to the next dynamic duo, and developed a fun working relationship between Black Canary and Oracle which helped launch an entire franchise. Gary Frank beautifully illustrates the action, making this one-shot title look like a forgotten entry in the James Bond series.
FOR FANS OF: Tales of redemption, James Bond undercover missions, and political intrigue.
WHAT'S NEXT: The Birds team up with Lois Lane for their next major story in Showcase '96 #3.
WHERE TO FIND IT: Black Canary/Oracle: Birds of Prey #1
BONUS: Don't forget, DC Universe has the complete 2002 Birds of Prey live-action series! Check out the pilot episode to see how this version of the team got their start.
"MANHUNT"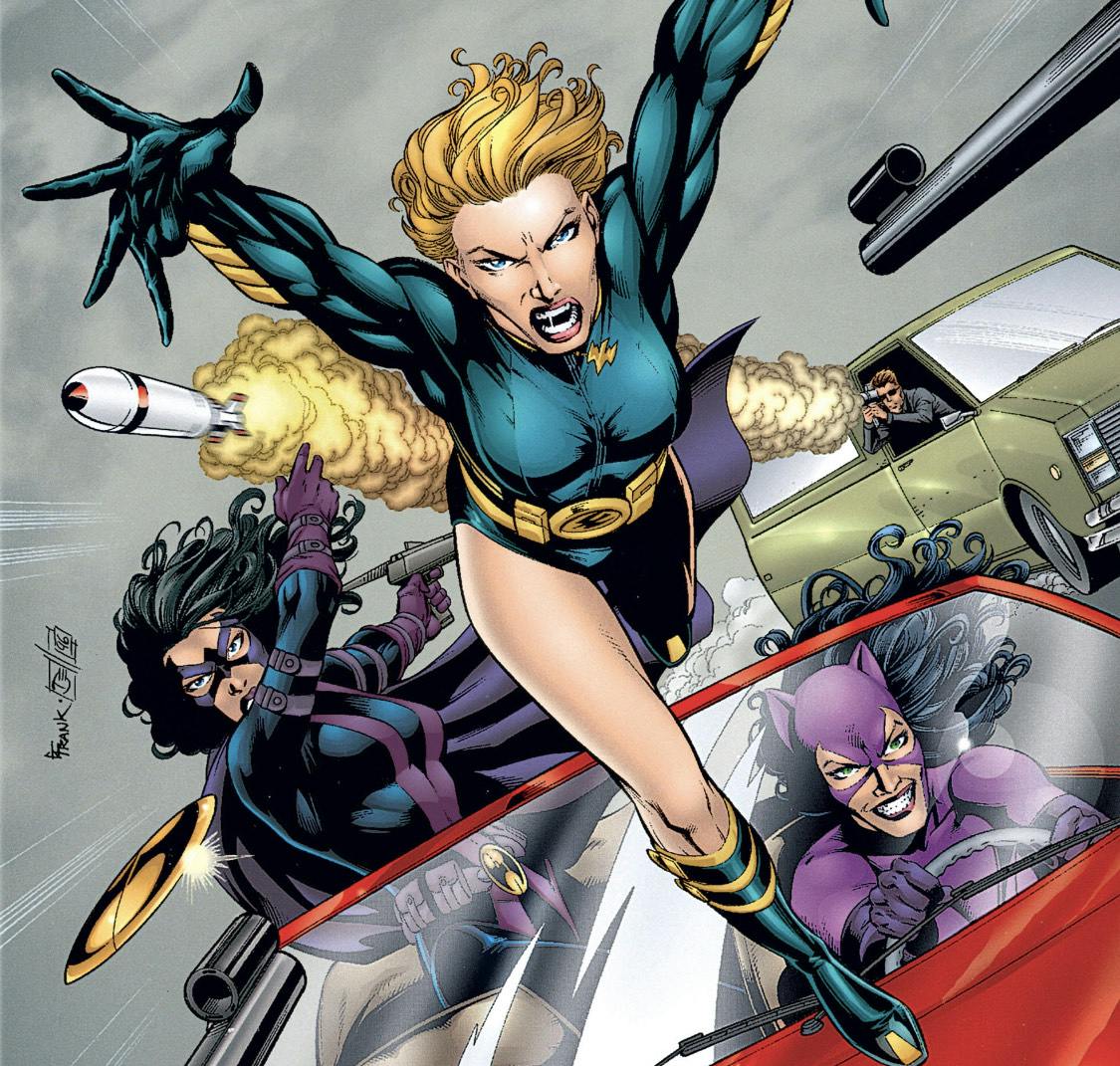 THE STORY: Imagine Thelma and Louise, but with more masks. After a smooth operator gets on the bad side of Huntress, Catwoman, and Black Canary, the trio track the man down for revenge, and attempt to stop his criminal activities. Oracle doesn't approve of Canary's new friends, and tries to stop her partner from allying with people who could get her killed. The adventure takes the offbeat team around the globe, and has some fun moments as the bad girls play off of each other. Chuck Dixon pens another fun Birds of Prey adventure, perfectly complemented by the gorgeous penciling of Matt Haley. Warning: This one is an addictive read!
FOR FANS OF: Thelma and Louise, 1990s-style girl power, and globe-trotting adventures.
WHAT'S NEXT: The success of this limited series helped earn the Birds their own ongoing series. Check out 1998's Birds of Prey #1-3 to see the first explosive arc.
WHERE TO FIND IT: Birds of Prey: Manhunt #1-4
BONUS: Do you love the team of Huntress, Catwoman, and Black Canary? Then check out the Batman: The Brave and the Bold episode "The Mask of Matches Malone" written by longtime BOP scribe Gail Simone. The trio perform a musical number called "Birds of Prey."
"THE JOKER'S TALE"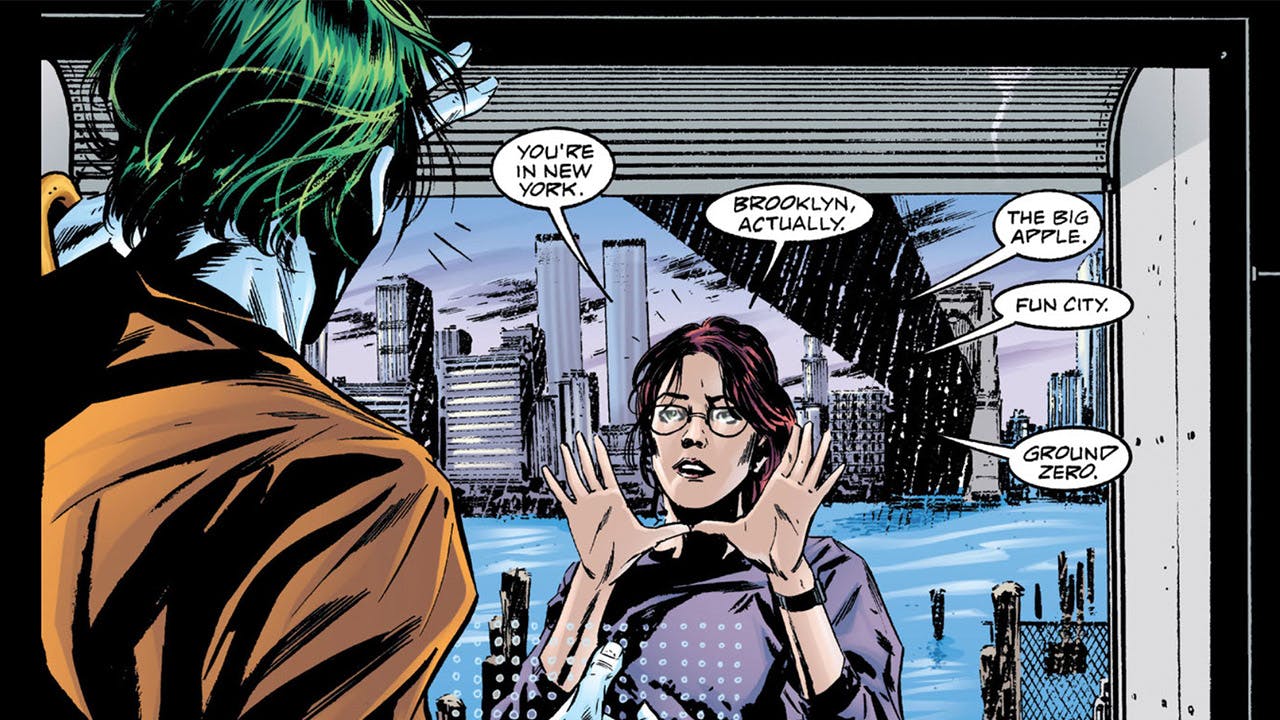 THE STORY: The Joker has threatened the entire population of New York City, and nobody knows how he's planning on killing them. With time running out, Barbara Gordon takes matters into her own hands and has a conversation with the Clown Prince of Crime. If you are someone who feels like The Killing Joke did Barbara dirty, then this story will bring a smile to your face. Barbara has the Joker right where she wants him and is in complete control of her captive, even managing to give the Clown Prince a few frightening surprises. All in all, Chuck Dixon delivers the Barbara vs. Joker rematch fans have always wanted to see.
FOR FANS OF: Hannibal Lector, strategic warfare, and the Joker.
WHAT'S NEXT: The Joker and Oracle have another rematch in Birds of Prey #124.
WHERE TO FIND IT: 2000's Birds of Prey #16
"OF LIKE MINDS"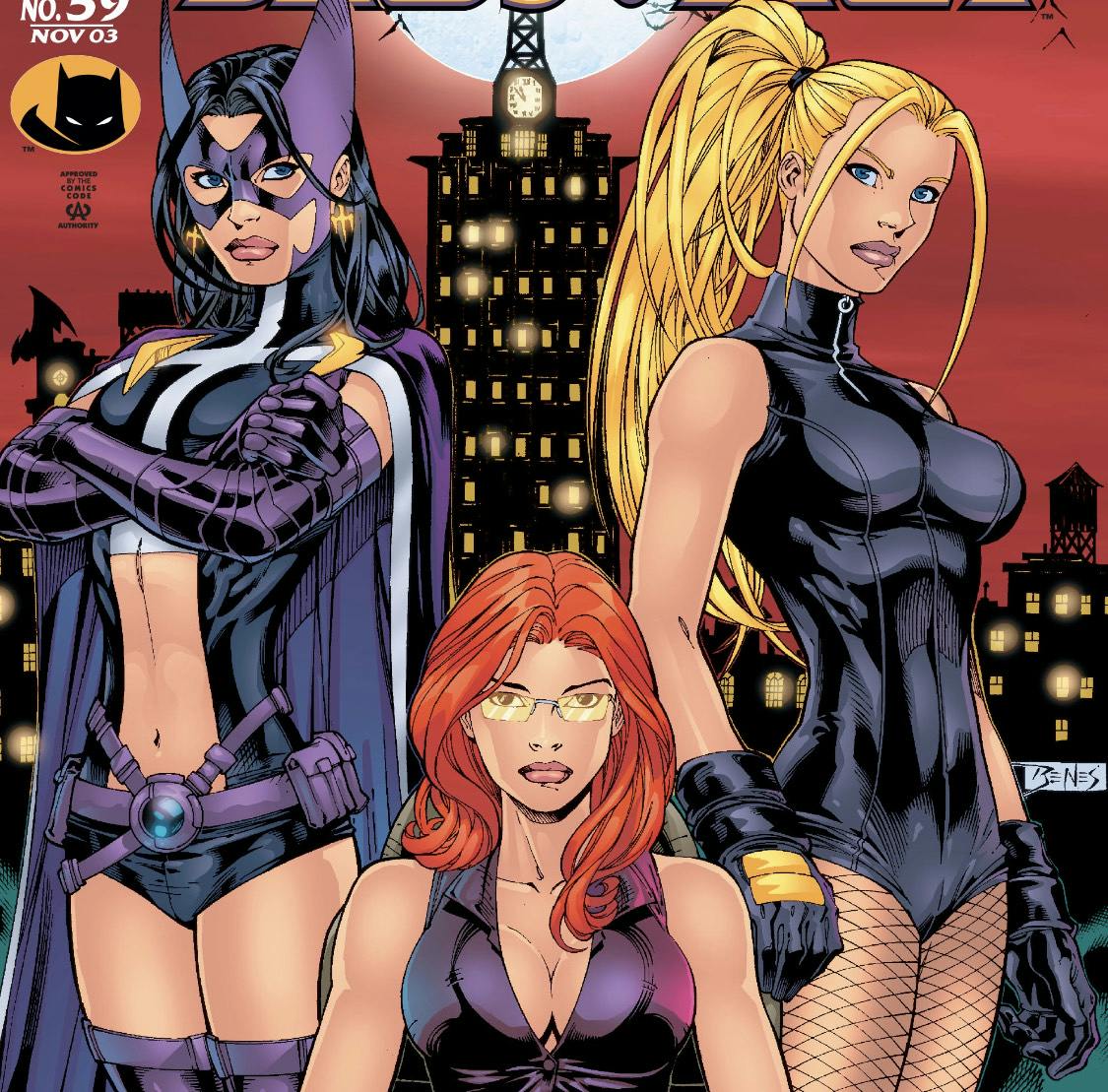 THE STORY: While tracking down a blackmail operation, Black Canary is captured and used as a bargaining tool for Oracle. The criminals promise to let Dinah go, but only if Oracle reveals Batman's secret identity. With nowhere else left to turn, Oracle is forced to rely on a vigilante she doesn't trust – Huntress. This story arc brings Huntress into the Birds of Prey fulltime, and begins writer Gail Simone's legendary run on the title. Joined by artist Ed Benes, this was the dawn of a new era for the Birds of Prey, and a fan-favorite status quo for the title.
FOR FANS OF: Rescue missions, ethical debates, computer warfare, and escape artists.
WHAT'S NEXT: The fallout from this storyline almost tears the team apart in Birds of Prey #60-61.
WHERE TO FIND IT: Birds of Prey #56-59
BONUS: If you love the Black Canary and Huntress team, then be sure to watch the Justice League Unlimited episode "Double Date," written by BOP scribe Gail Simone.
"A WAKEFUL TIME"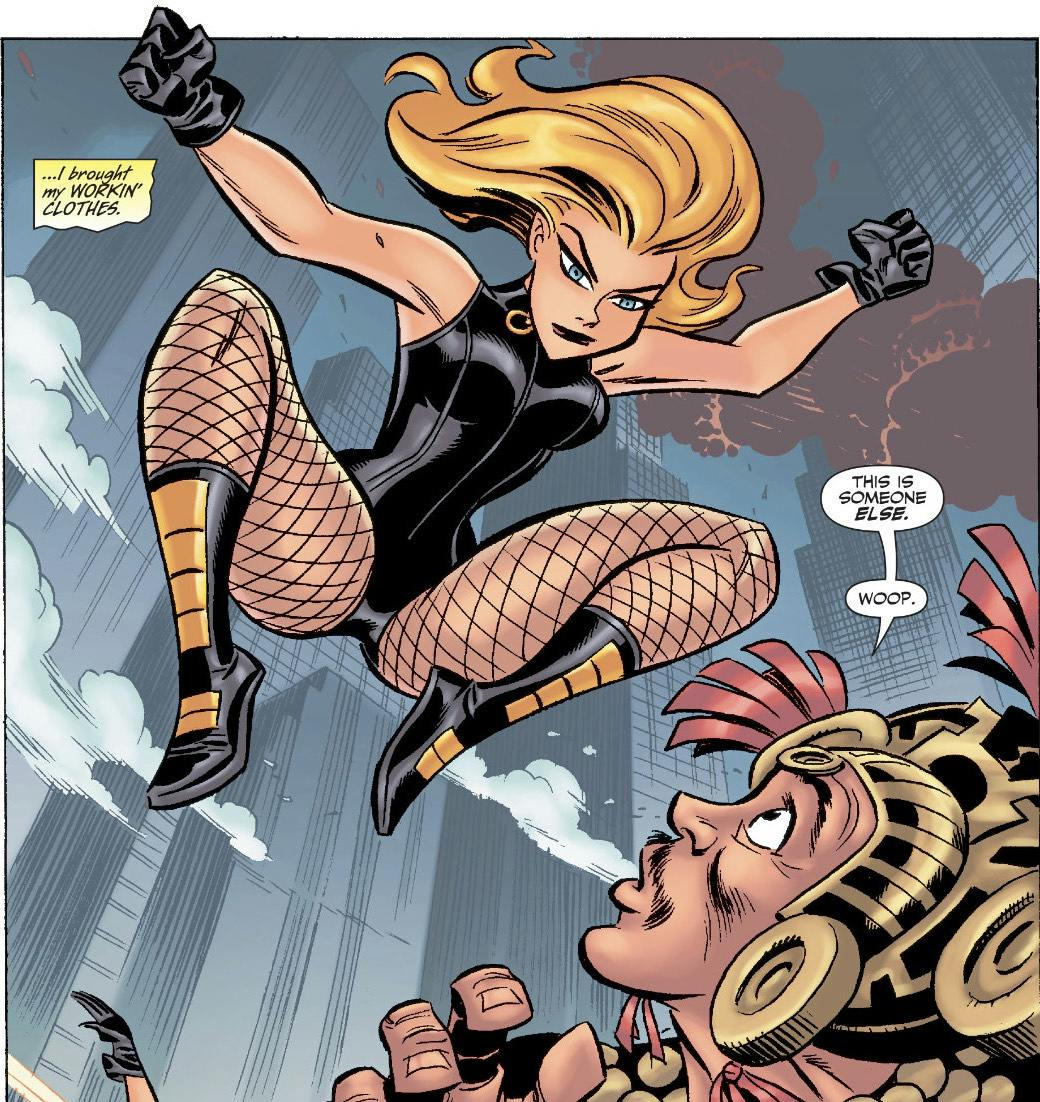 THE STORY: Sometimes you just have to sit back and smell the roses. After a series of harrowing adventures, the Birds return to their home in Metropolis where writer Gail Simone is joined by three different artists, for three different tales each spotlighting a member of the team. Bruce Timm, famous for his work on the DC Animated Universe, illustrates a tale starring Black Canary in his signature style. In addition to being a great primer issue on who the team is, this comic was also the first time the group called themselves the Birds of Prey within a story.
FOR FANS OF: The DC Animated Universe, Dick/Babs shippers, mafia stories, and tales of friendship.
WHAT'S NEXT: The Calculator makes his move against the Birds in Birds of Prey #87.
WHERE TO FIND IT: Birds of Prey #86
BONUS: See Helena's live-action counterpart do her own undercover sting in the Birds of Prey episode "Primal Scream."
"ENDRUN"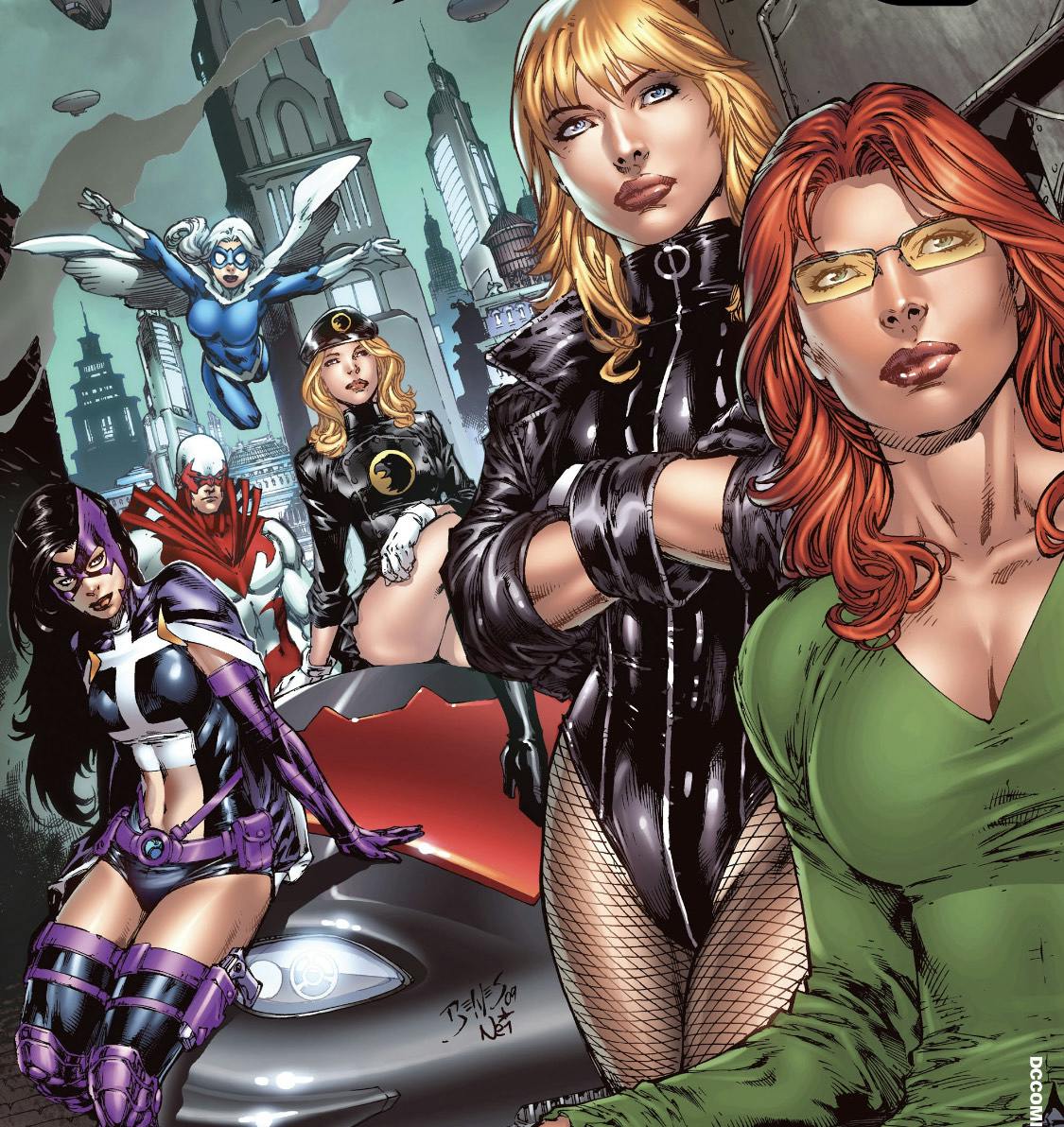 THE STORY: After spending some time apart, the Birds of Prey reunite to face down Gotham's worst gang members, and a mysterious new assassin known as the White Canary. The team is joined by friends old and new, including Hawk and Dove. The fan favorite team of writer Gail Simone and artist Ed Benes returns for some girl power action and the emotional friendship moments their previous run was known for.
FOR FANS OF: Gotham City gangs, reunited friends, hero and villain teamups, mysterious assassins, and martial arts mayhem.
WHAT'S NEXT: The reunited team's adventures continue in 2010's Birds of Prey #5-6 as they take on Lady Shiva.
WHERE TO FIND IT: 2010's Birds of Prey #1-4
BONUS: The live-action version of Hawk and Dove get its own origin episode ("Hank and Dawn") in Titans season 1.
"TROUBLE IN MIND"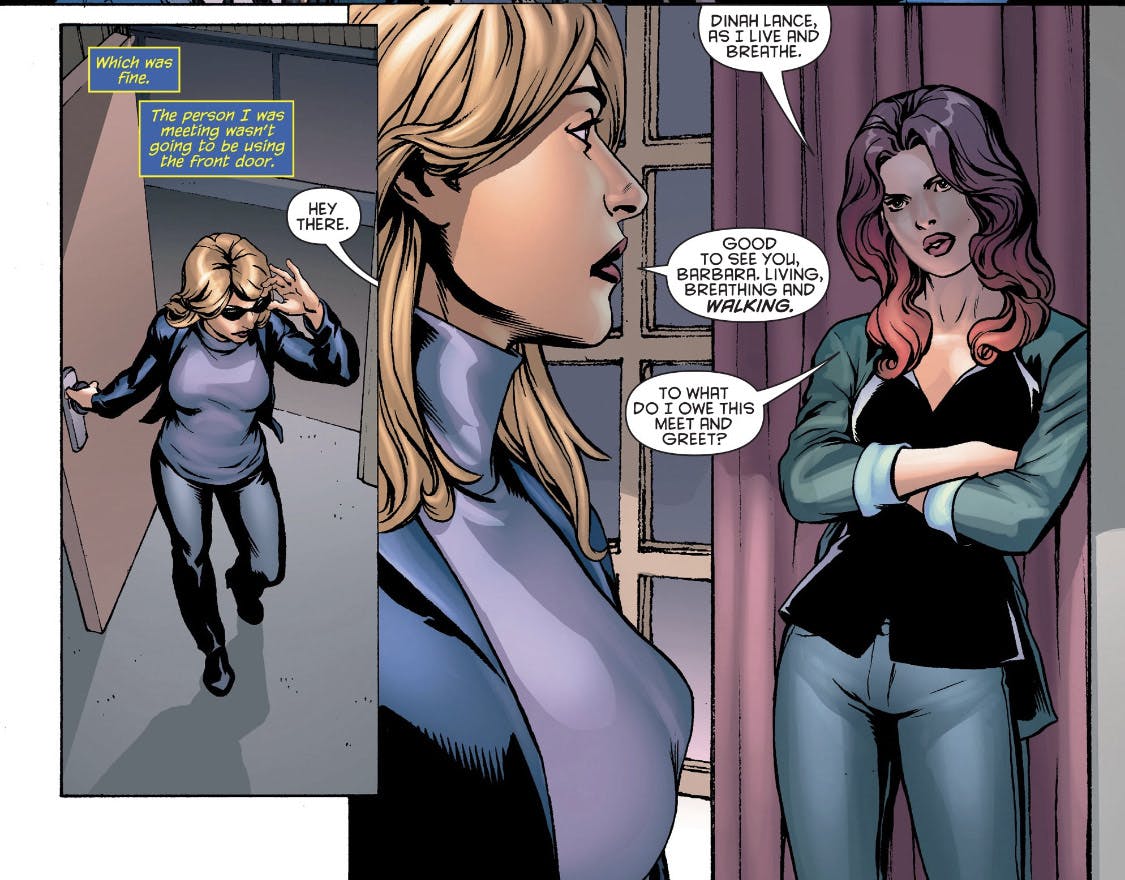 THE STORY: It's a new Birds of Prey for DC's New 52 line. Now that Barbara Gordon has regained her mobility and become Batgirl again, it's up to Dinah Lance to lead the next version of the Birds of Prey. This may prove difficult, since Dinah is currently wanted for murder, putting her on the run from the law while trying to save Gotham from a massive bomb. Black Canary is joined by Poison Ivy, Starling, and Katana as writer Duane Swierczynski gives readers a version of Birds of Prey fans never expected to see.
FOR FANS OF: The Fugitive, Poison Ivy, covert ops missions, bio-terrorists, and action movies.
WHAT'S NEXT: Have you ever wondered how Batgirl met Black Canary? Check out Birds of Prey #0 for an unforgettable flashback tale.
WHERE TO FIND IT: 2011's Birds of Prey #1-7
"WHO IS ORACLE"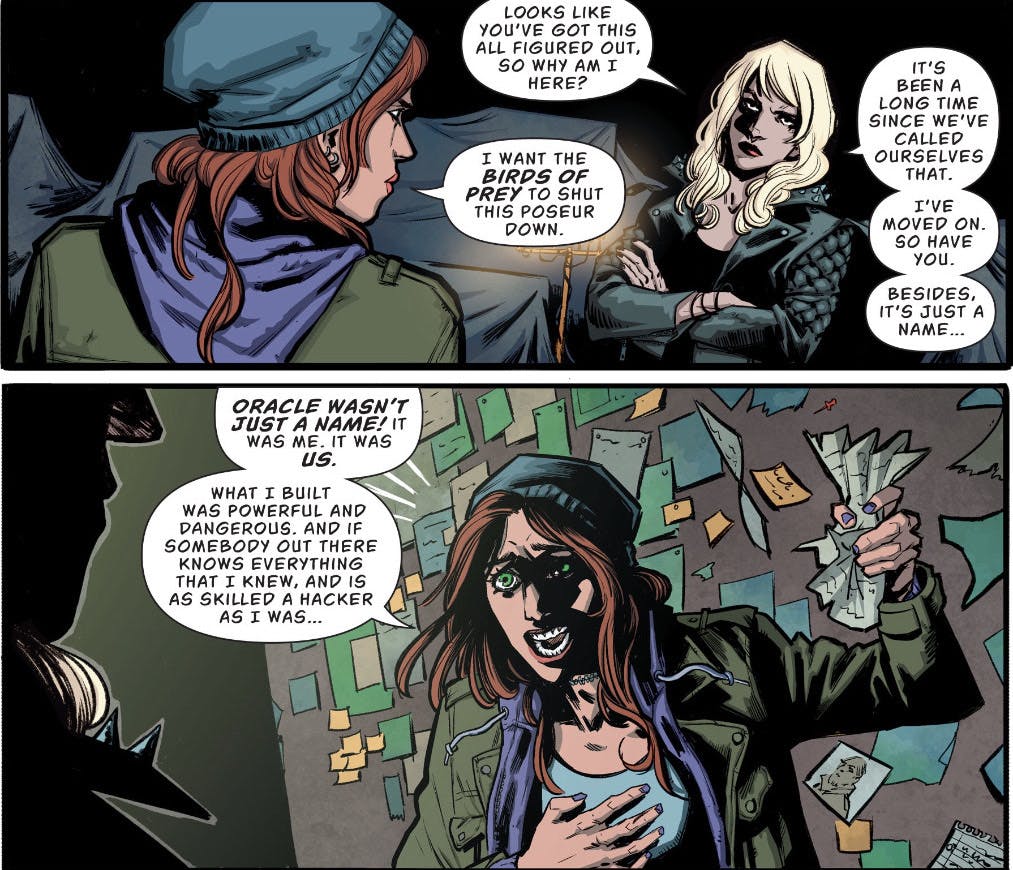 THE STORY: Someone has taken on Barbara Gordon's former identity of Oracle, and she's determined to find out who it is. This one is personal for Batgirl, so she calls on her former partner Black Canary to get to the bottom of the mystery. The duo run into Huntress, a former Spyral operative who is now seeking to take out Gotham's underworld by any means necessary. Can Batgirl and Black Canary get Huntress to cooperate with them, and who is this new Oracle? The sister team of writers Julie and Shawna Benson take the Birds of Prey back to their roots for DC's Rebirth initiative in a thrilling story that will have you smiling until the very last page.
FOR FANS OF: Mysteries, the '90s, "Spy vs. Spy," uneasy partnerships, and revenge stories.
WHAT'S NEXT: The new team does some bonding when Dinah and Barbara join Helena on a class field trip in Batgirl and the Birds of Prey #14.
WHERE TO FIND IT: Batgirl and the Birds of Prey: Rebirth #1 and Batgirl and the Birds of Prey #1-6.
BONUS: If you stan Oracle, then check out Young Justice: Outsiders which heavily features Barbara Gordon's hacking persona.
Are you a Birds of Prey fan? Let us know in our Community!