There's a whole world of outrageous adventure under the sea, where Aquaman protects his kingdom and fights for his people. Perhaps you met Arthur Curry via the 'Super Friends' cartoon or were blown away by Jason Momoa's portrayal in the recent DC live-action 'Aquaman' movie. Whether you're a fan of Aquaman's old school heroism or his modern badass persona, there's a comic for you! With an entire ocean full of digital comics, it can be easy to drown in them, but with the following handy guide you'll be swimming in underwater epics before you know it. Here's our list of recommended Aquaman comics for beginners...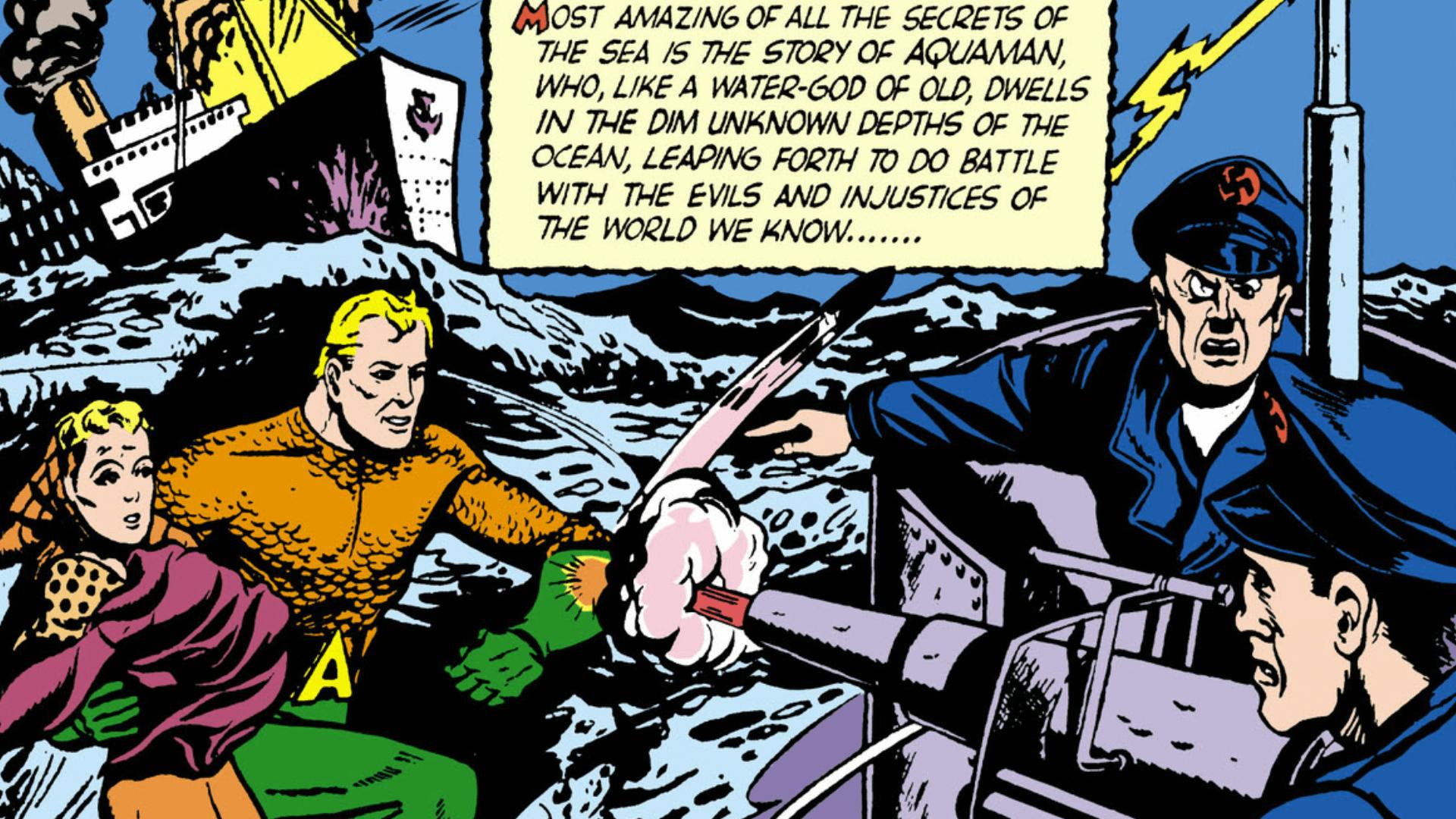 THE STORY: The legend of Aquaman begins here -- in a story in November 1941's 'More Fun Comics' #73 (written by Mort Weisinger with art by Paul Norris) -- as the future king of the sea takes on Nazi submarines during World War II! In this story, our hero isn't given a name other than Aquaman, and the first version of his origin story is less refined than what would come later. Despite all this, Aquaman's inaugural adventure sets him up as the champion we know today. After all, who could think of a better first outing than throwing active grenades at Nazis? Weisinger introduces Aquaman with a sense of fun, swashbuckling action, while Norris's pulp style illustrations establish Aquaman's iconic look.
FOR FANS OF: Old school pulp heroes, submarine warfare, and Golden Age fun.
WHAT'S NEXT: Aquaman's Golden Age adventures continue in 'More Fun Comics' #74-78.
WHERE TO FIND IT: 'More Fun Comics' #73
BONUS: The 2008 animated film 'Justice League: The New Frontier' features a version of Aquaman heavily influenced by his earliest comic appearances.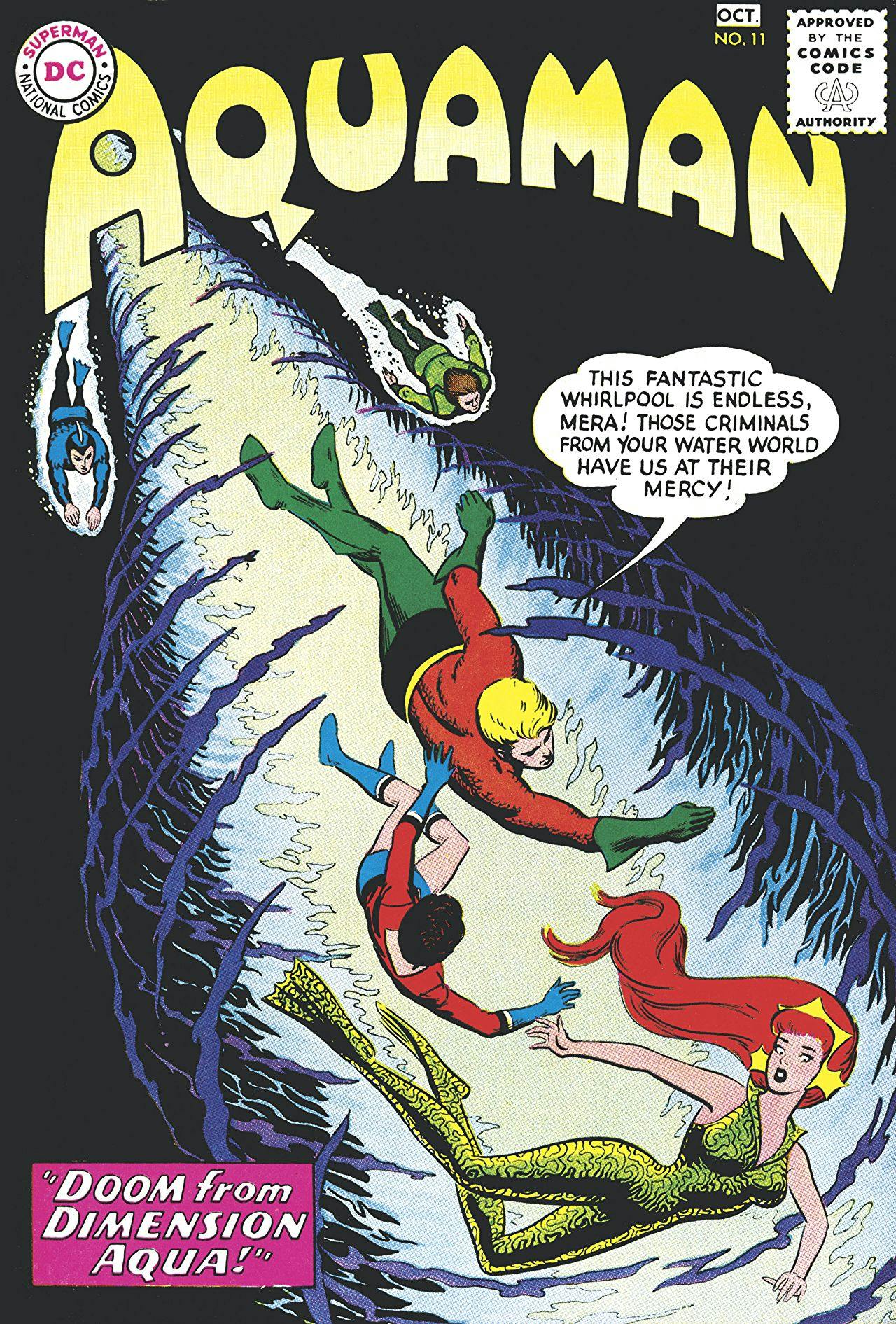 THE STORY: If Aquaman's Golden Age adventures were modeled after classic pulp stories, then his Silver Age run can be compared to high-quality Saturday morning cartoons. This 1963 issue not only features the first appearance of Atlantis's future queen Mera, but it also stars Quisp, Aquaman's impish sidekick. Quisp was a fun and forgotten addition from this era of Aquaman, whose overeager and youthful nature made Aqualad seem stoic in comparison. Aquaman's Mera performs well in her first outing, impressing her male counterparts with her hard water powers. This issue also alludes to the world of Xebel (named Dimenson Aqua here) and other concepts that became important in Aquaman's larger mythology. Writer Jack Miller crafts a fun Silver Age adventure story perfectly complimented by artist Nick Cardy's fantastical illustrations.
FOR FANS OF: Mythical creatures, Silver Age storytelling, old school heroics and lovers of Mera.
WHAT'S NEXT: Mera and Aquaman finally get together in 'Aquaman' #18.
WHERE TO FIND IT: 'Aquaman' #11
BONUS: Mera appears in the 'Justice League' episode "The Terror Beyond", in which she wears a costume similar to that of her first comic appearance.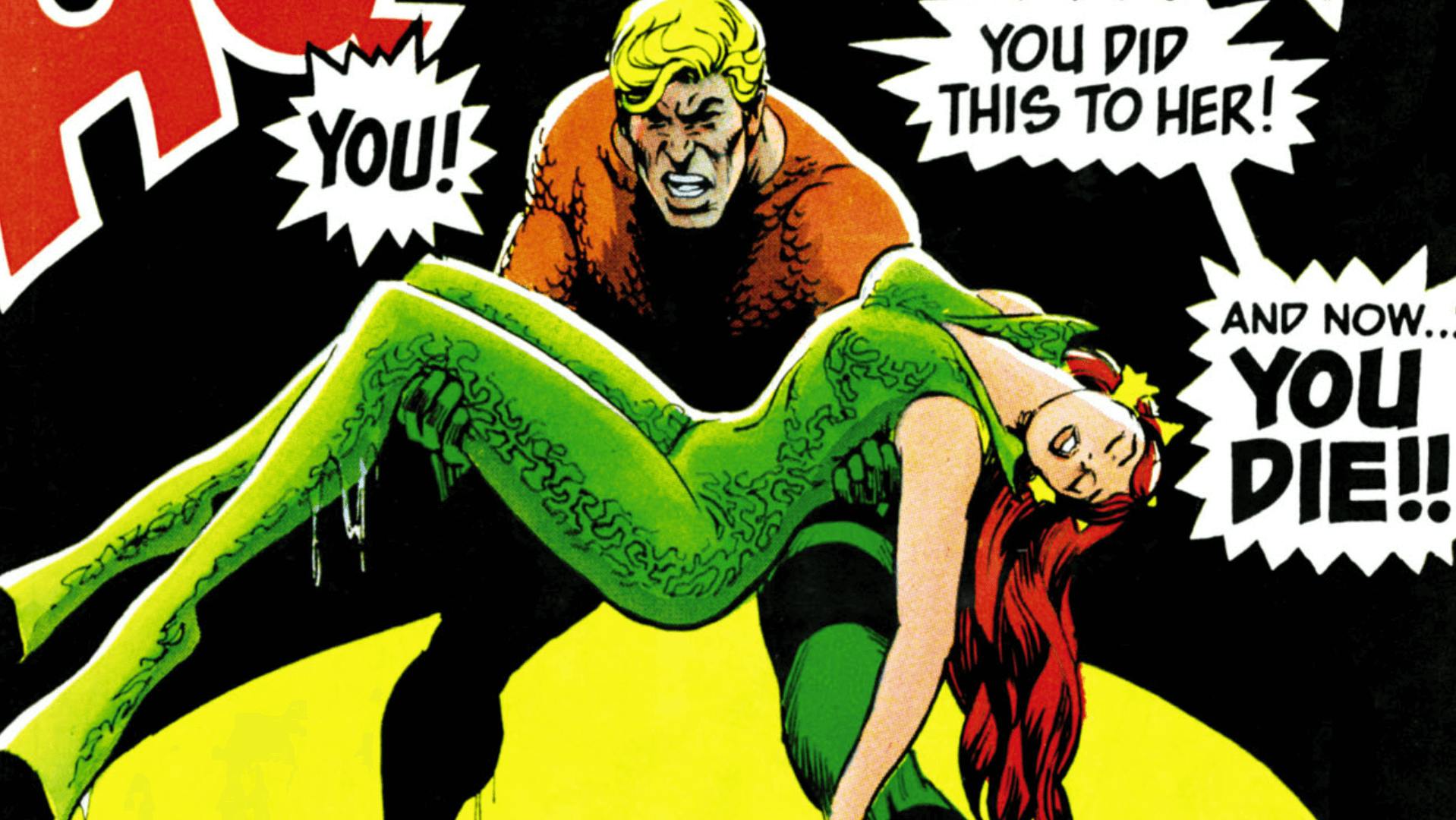 THE STORY: When Mera disappears, Aquaman embarks on an odyssey that takes him from sea to land to find his missing queen. As Aquaman searches for his wife, the kingdom of Atlantis is left exposed to greedy politicians and opportunistic enemies. Writer Steve Skeates and artist Jim Aparo team up for a story arc that would be Aquaman's quintessential Bronze Age adventure. The creative duo add a sense of realism and drama to Aquaman's fantastical world as Arthur takes on streel-level foes on the surface, while political turmoil plagues his kingdom beneath the sea.
FOR FANS OF: 'The Odyssey,' Bronze Age drama, stunning art, and adventure serials.
WHAT'S NEXT: For more Bronze Age-era Aquaman, check out 'Adventure Comics' #444 and #448.
WHERE TO FIND IT: 'Aquaman' (1962) #40-48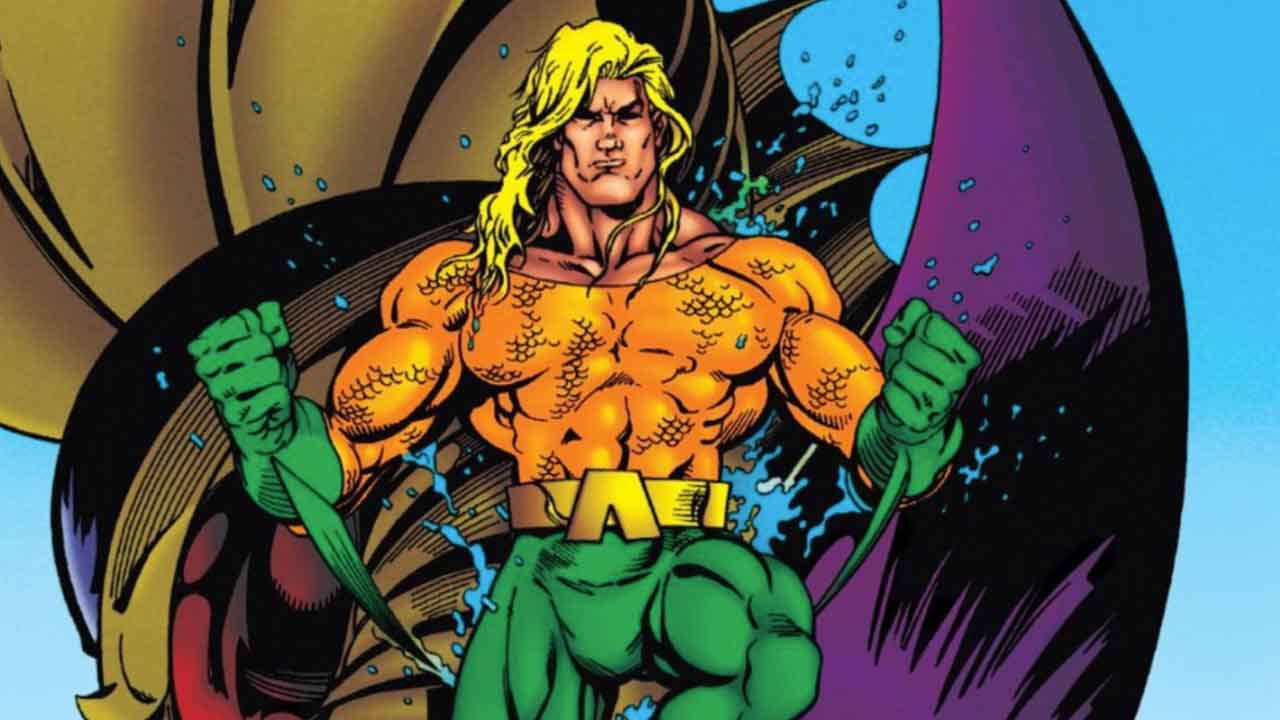 THE STORY: Before writer Peter David began his character-redefining '90s run on Aquaman, he explored Arthur's past in this limited series. Aquaman learns his real name is Orin and investigates a series of journals that shed some light on his family history. Along the way, he flashes back to his childhood being raised by dolphins, his earliest encounter with mankind, his first team-up with the Flash, and the history of his conflict with the Ocean Master. This limited series is a fun primer on the character that tells readers everything they need to know about Aquaman and sets the stage for the next era of his heroic adventures.
FOR FANS OF: The Flash, origin stories, Tarzan, and Peter David.
WHAT'S NEXT: Arthur and the Ocean Master have an epic rematch in 'Aquaman' #18-20.
WHERE TO FIND IT: 'Aquaman: Time and Tide' #1-4
BONUS: For another fun take on Aquaman's origin, check out the 2006 unaired 'Aquaman' TV pilot.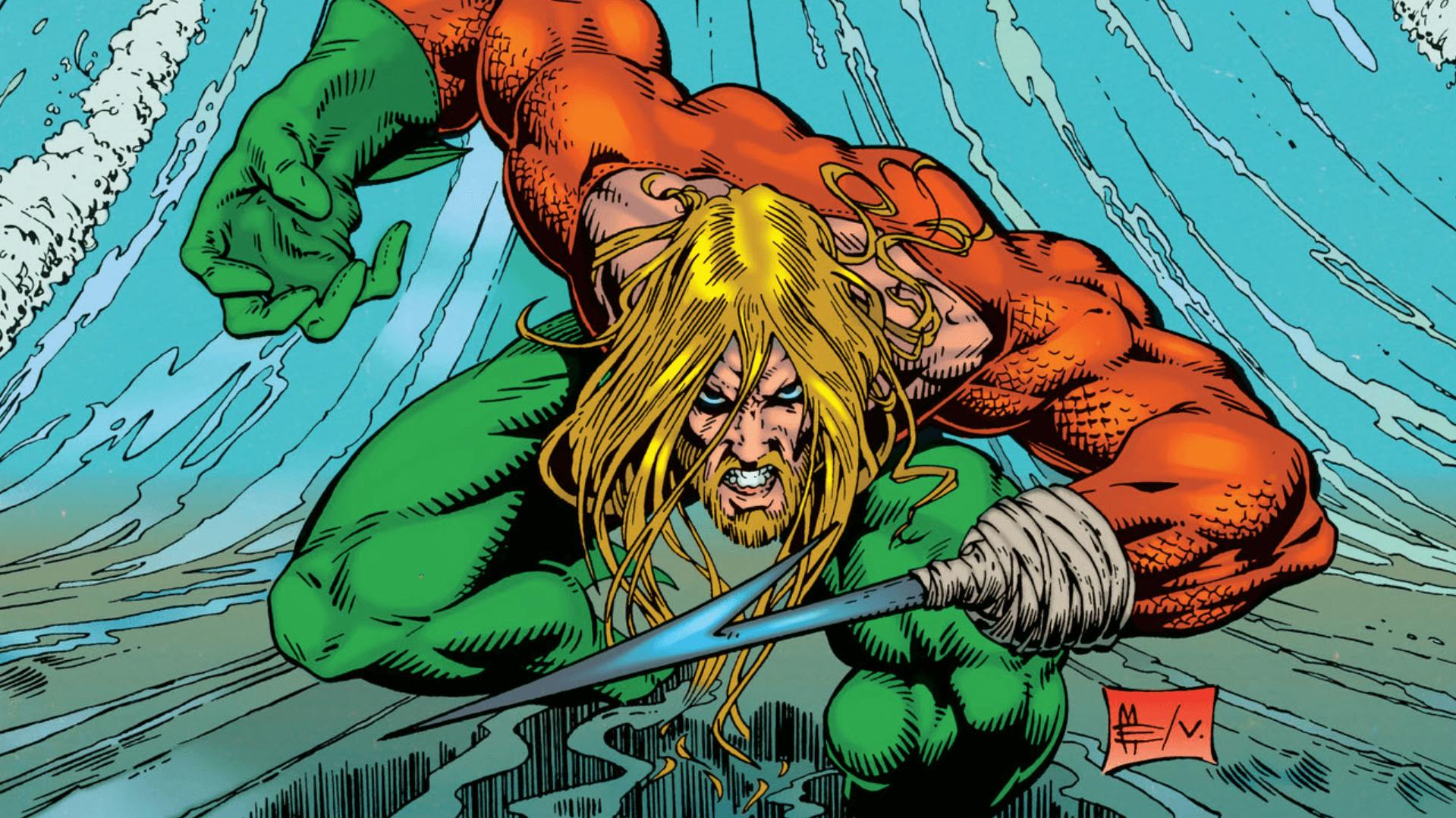 THE STORY: Comics superstar writer Peter David kicks off a new Aquaman title by taking the character in a daring new direction. As the series begins, Aquaman is having something of a mid-life crisis as he no longer has a queen, a kingdom, or any real sense of purpose. In his depression he's grown a beard, which would become a staple of the character. His former partner Aqualad attempts to bring Arthur out of his funk, and the duo soon wind up confronting the villainous Charybdis. David quickly shows readers he plays for keeps as Charybdis feeds Aquaman's hand to a group of hungry piranha. This 1994 storyline raised Aquaman's status in comic fandom, as readers began to see the stoic sea king evolve into an action-adventure badass. In fact, a big portion of Jason Momoa's live-action portrayal of the character comes from the attitude displayed in this run.
FOR FANS OF: Jason Momoa'a Aquaman, 1990s comics, body horror, and action heroes.
WHAT'S NEXT: Peter David's groundbreaking run on Aquaman continues in 'Aquaman' #9-48.
WHERE TO FIND IT: 'Aquaman' #1-8
BONUS: Check out the  'Justice League' episode "The Enemy Below" to see the animated version of Arthur lose his hand.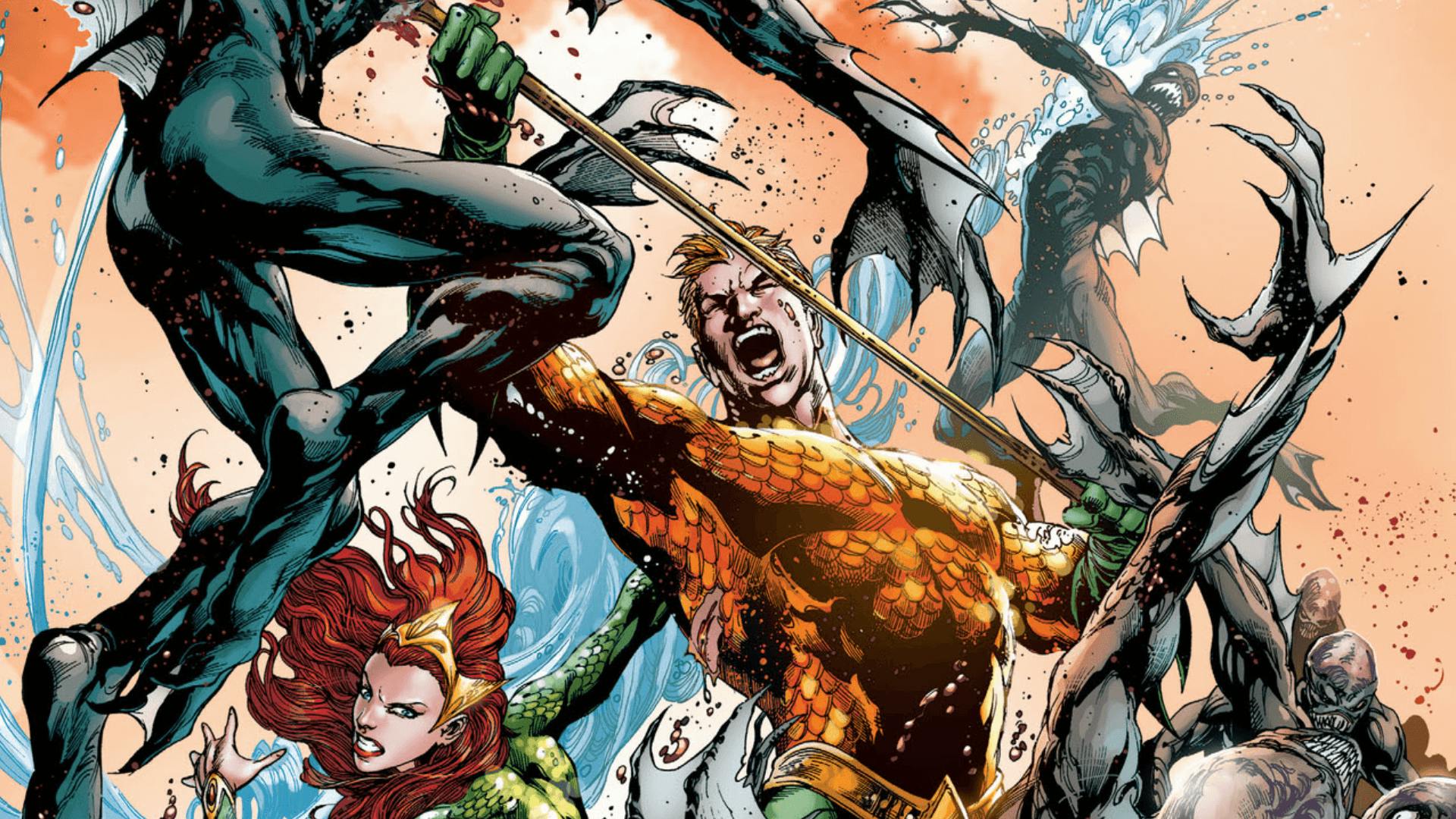 THE STORY: Arthur and Mera try to leave their stressful Atlantean life behind by settling down in a coastal lighthouse. Their picturesque sabbatical is interrupted when a group of sea creatures begin abducting unsuspecting humans. Aquaman and Mera dive to the deepest, most dangerous depths of the sea to rescue the locals before they become snacks for the hungry Trench. Writer Geoff Johns teams up with artist extraordinaire Ivan Reis for a cinematic-style tale that launches Aquaman into the New 52. This story establishes Aquaman's place in the current DC Universe and dispels a few lingering myths. Note: do NOT ask Aquaman if he can chat with sea bass.
FOR FANS OF: The 2018 'Aquaman' film, swashbuckling warriors, and horror flicks.
WHAT'S NEXT: Check out 'Aquaman and the Others,' a team book from this era starring Aquaman and a group of seaside heroes.
WHERE TO FIND IT: 'Aquaman' (2011) #1-4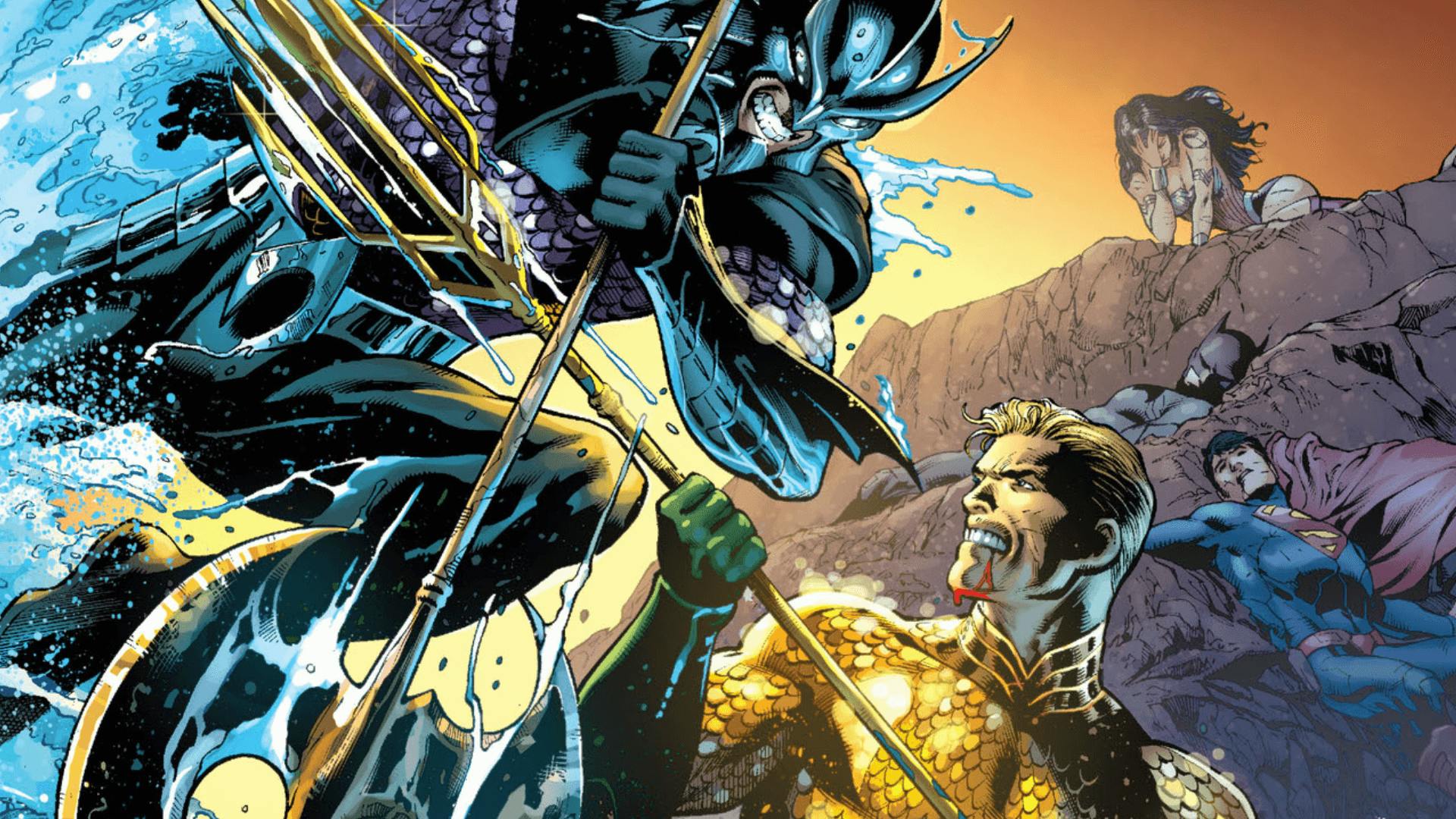 THE STORY: The Ocean Master declares war on the surface world, unleashing the full might of the Atlantean army on humanity. The Justice League do their best to keep the armies at bay, as Aquaman finds himself torn between his teammates and his brother. Aquaman tries to find a peaceful way to end the conflict, but is Orm too bloodthirsty to care? Will Aquaman be forced to betray one of his worlds to save the other? This crossover event brings the greater DC Universe into Aquaman's world for a story that feels like a big-budget cinematic blockbuster. In fact, the 2018 'Aquaman' film was partially inspired by the events of this Earth-shattering story.
FOR FANS OF: The 2018 'Aquaman' film, 'Game of Thrones', royal Intrigue, superhero team-ups, and hero vs. hero battles.
WHAT'S NEXT: Check out the current fate of Atlantis in 2016's Rebirth 'Aquaman'.
WHERE TO FIND IT: 'Aquaman' #14-17 and 'Justice League' #15-17
BONUS: This storyline was the basis for the 2015 epic animated epic 'Justice League: Throne of Atlantis.'
Which Aquaman adventure is your favorite? Let us know in our Community!