Curious as to which comics are set to hit on DC Universe this week? We've got the scoop on all the books heading your way starting today, Tuesday the 23rd of October!
The classic comics arriving this week are a timely holiday treat, as all 13 chapters of one of the most seminal Batman titles of all time, The Long Halloween, become available for your reading pleasure. This tale from the creative team of writer Jeph Loeb and artist Tim Sale stands alongside The Dark Knight Returns and Batman: Year One as one of the Caped Crusader's all-time greatest stories. It's also the perfect tale to dive into this Halloween season.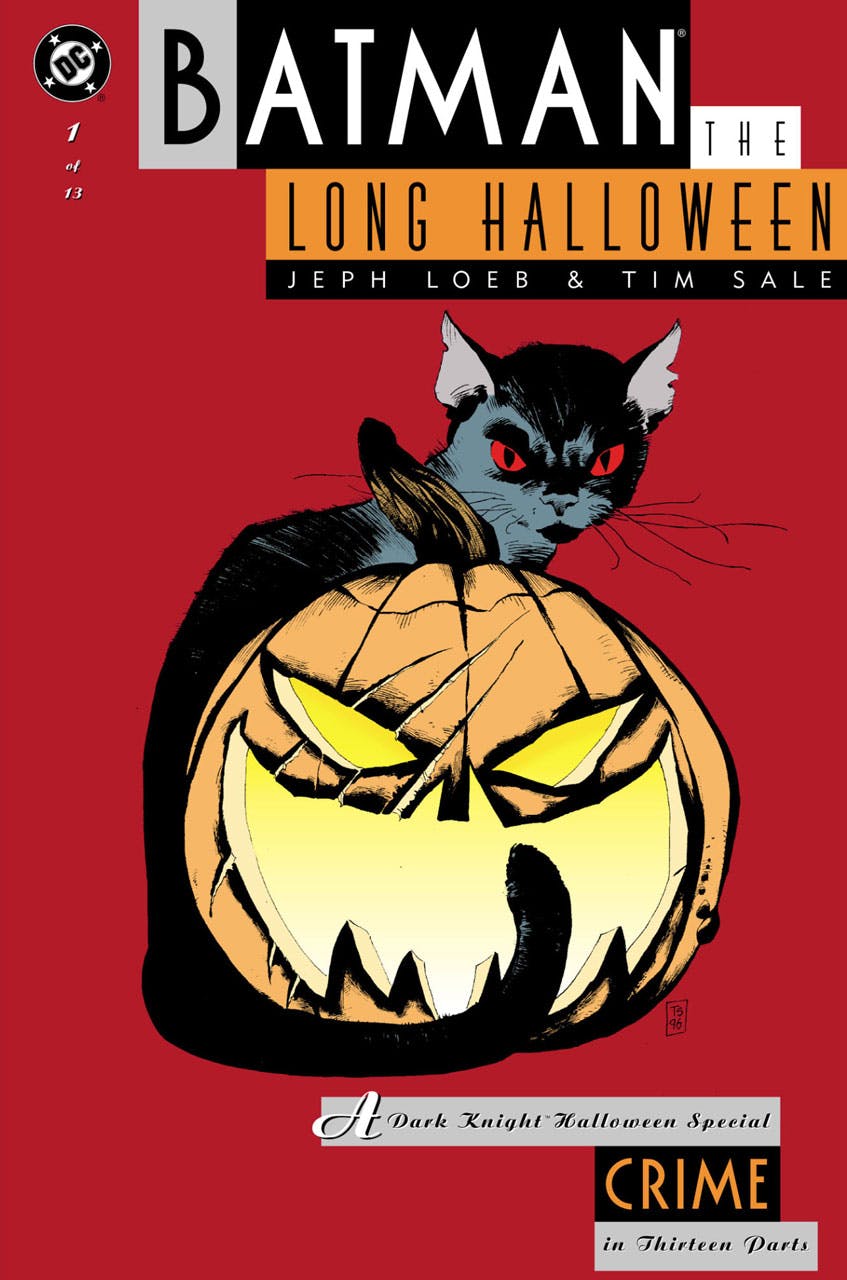 This epic murder mystery begins one Halloween night, and ends one year later, on the following Halloween, with bodies piling up on all the different holidays in between -- and just about every major member of Batman's rogues gallery a suspect. This story was a significant influence on Christopher Nolan when crafting Batman Begins and, even more so, its sequel The Dark Knight. You can read this timeless holiday tale in its entirety through November 5th right here.                                                                                                                                                                                       
And if you haven't already checked them out, don't forget to read the comics that are leaving DC Universe next week (on October 22nd). All of them feature the always popular Teen Titans: The New Teen Titans #28-40, Tales of the Teen Titans #41, and The New Teen Titans Annual #2. Read them now, then come back here next week to see what else is new on DC Universe.
Are you reading these comics now? Let us know in our Community!