No matter which season is your favorite, there's no denying that autumn is a special time of year. And no month is more magical than October. Yes, it's Halloween time once more, and to celebrate, DC Universe is offering the mother of all Halloween comic books -- Batman: The Long Halloween!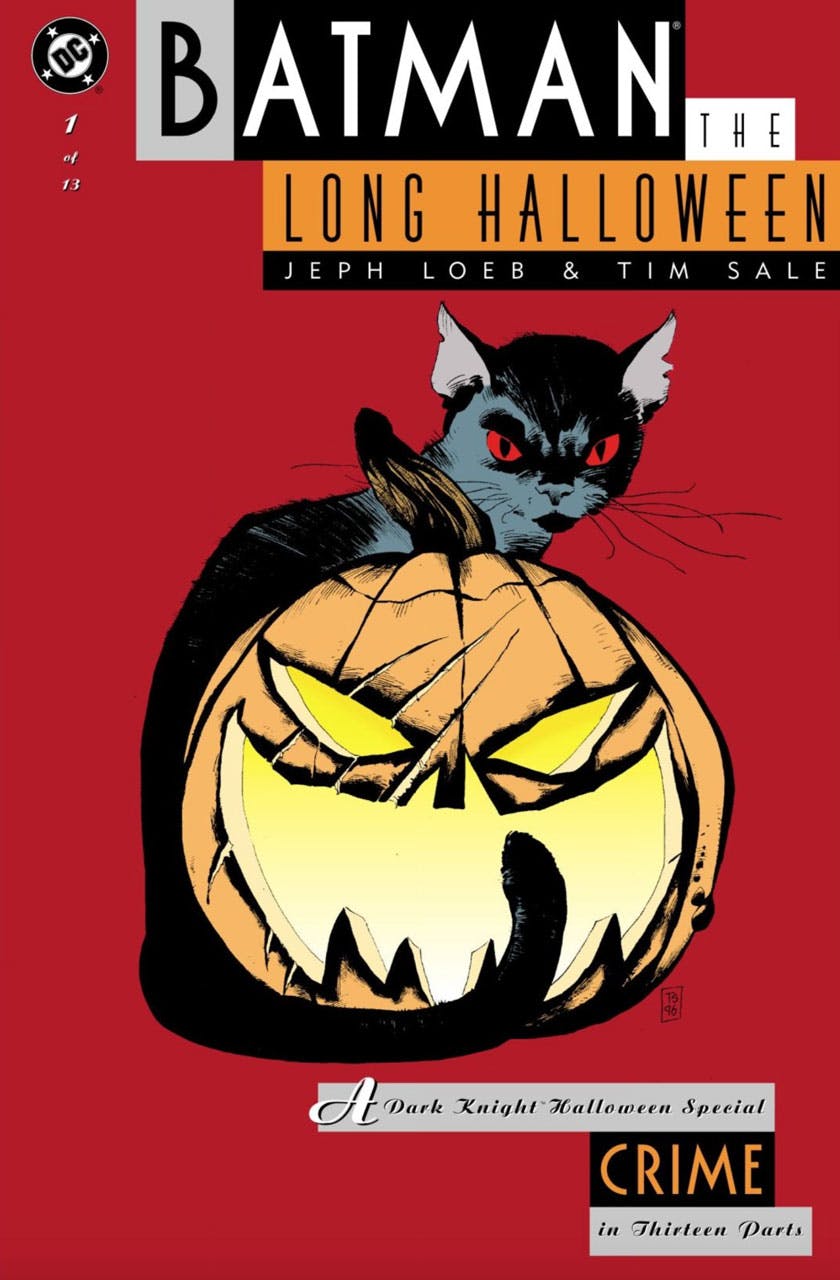 Not only is writer Jeph Loeb and artist Tim Sale's 13-issue epic arguably the crowning achievement of this classic Batman creative team, but it's one of the key inspirations for director Christopher Nolan's The Dark Knight. (which you can watch here). See for yourself when The Long Halloween arrives on DC Universe on October 23rd, just in time for Halloween!
Hey, speaking of inspirations... This month, we also have writer Marv Wolfman and penciler George Perez's The New Teen Titans -- the basis for our own original live-action Titans (arriving October 12th). You can read issues #1-12 here now. Then get set to read #13-20 tomorrow, October 2nd, #21-27 a week later, on October 9th, and #28 - #41 on October 16th.
If you're a movie fan, be sure to watch 1984's Supergirl when it flies onto DC Universe on October 5th. Starring Helen Slater in the title role, it's the Girl of Steel's live-action debut -- and the first feature film ever to star a DC heroine.
Until next time, be sure to discuss any and all of our latest comic, TV, and movie titles in our Community!