Summer's over but the fun is just beginning on DC Universe -- with lots of cool new things to read, watch, and discuss in our Community. We've got the start of a brand spanking new season of 'Titans', exciting new comics, and so much more that you won't even miss vacation season. Read on!
TITANS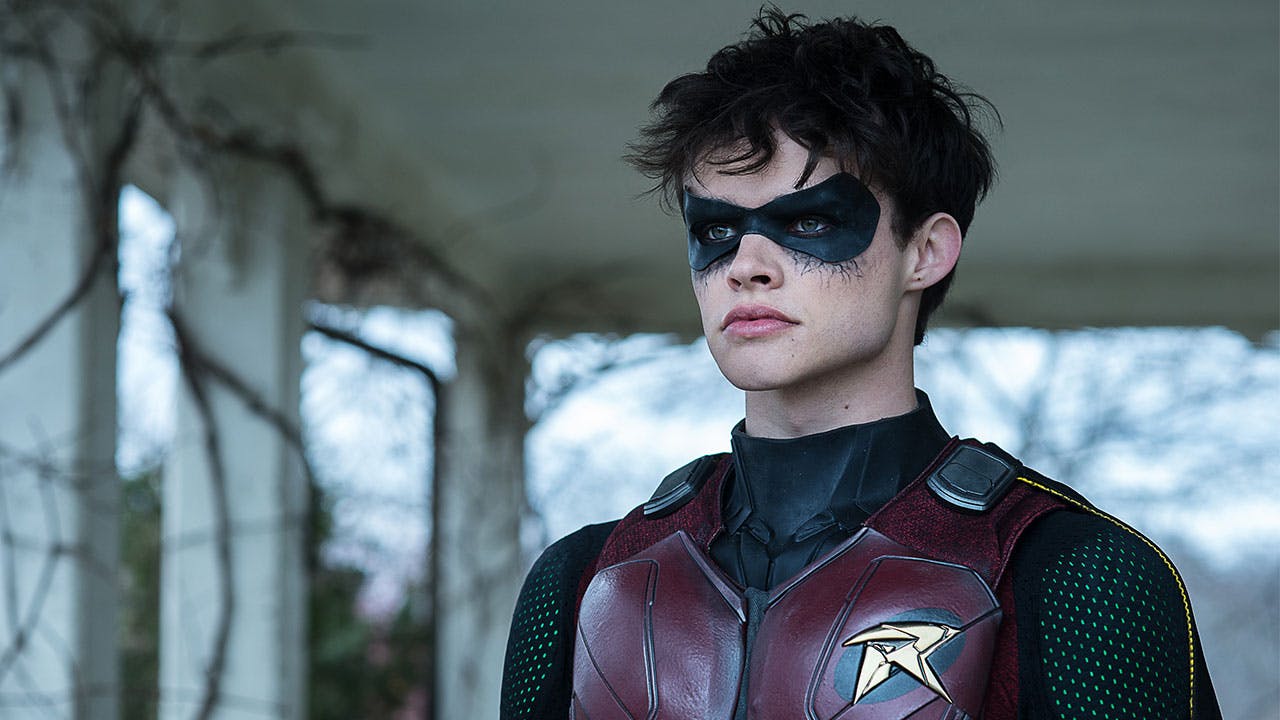 Titans are back, bitches! And for once, Jason Todd is right. We left our heroes on a cliffhanger at the end of season 1, with Trigon, Raven's big bad demon daddy, possessing the team and corrupting them with his power. Will the Titans escape his demonic clutches? Will Trigon usher in a literal hell on earth? Find out on Friday, September 6th, when the season 2 premiere episode of 'Titans' arrives on DC Universe. And be sure to take part in our live Community Watch-Along of the episode at 6 PM PST/9 PM EST that day! And if you need to catch up on season 1, we got you covered with 'Titans: Absolute Binge Watch Edition,' which includes every episode of 'Titans' played sequentially, accompanied by behind-the-scenes footage, special interviews with cast and creators, and 'DC Daily' after show panels.
NEW COMICS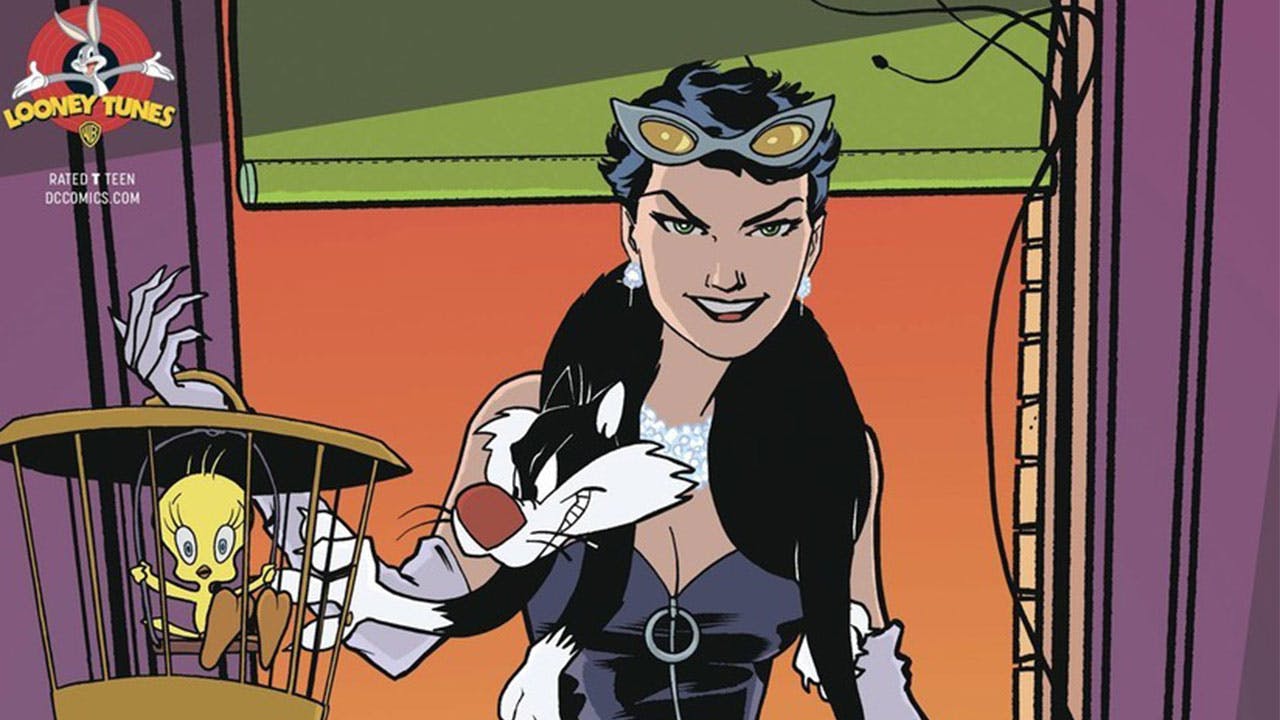 I tawt a taw a puddy tat! I did! I did taw a puddy tat...and he's hanging out with Catwoman! If you're as hungry for a DC/Looney Tunes crossover as Sylvester is for Tweety, then you're in luck, with 4 new mash-up comics dropping, including 'Lex Luthor/Porky Pig,' 'Harley Quinn/Gossamer,' 'Joker/Daffy Duck,' and the aforementioned 'Catwoman/Tweety and Sylvester.' And be sure to check out a passel of Bat Annuals, including 'Batgirl Annual' #2, 'Red Hood & the Outlaws Annual' #2, and 'Nightwing Annual'  #1. Check out the full list below!
| | |
| --- | --- |
| Batman Family (1975-1978) | 18 |
| Deadman: Dead Again | 4 |
| Detective Comics (1937-2011) | 323 |
| Doom Patrol (2004-2006) | 14 |
| House of Mystery (1951-1983) | 177 |
| House of Secrets (1956-1978) | 108 |
| Superman's Girlfriend, Lois Lane (1958-1974) | 13 |
| World Without End | 4 |
| Legion of Super-Heroes (1984) Annual | 4 |
| Bruce Wayne: The Road Home: Commissioner Gordon | 1 |
| Batgirl (2016-) | 26 |
| Batgirl Annual (2016-) | 2 |
| Catwoman/Tweety and Sylvester (2018-) | 1 |
| Death of Superman, Part 1 (2018-) | 5 |
| Harley Quinn/Gossamer (2018-) | 1 |
| Lex Luthor/Porky Pig (2018-) | 1 |
| Nightwing Annual (2018-) | 1 |
| Red Hood and the Outlaws Annual (2017-) | 2 |
| The Joker/Daffy Duck (2018-) | 1 |
| The Silencer Annual (2018-) | 1 |
SWEEPSTAKES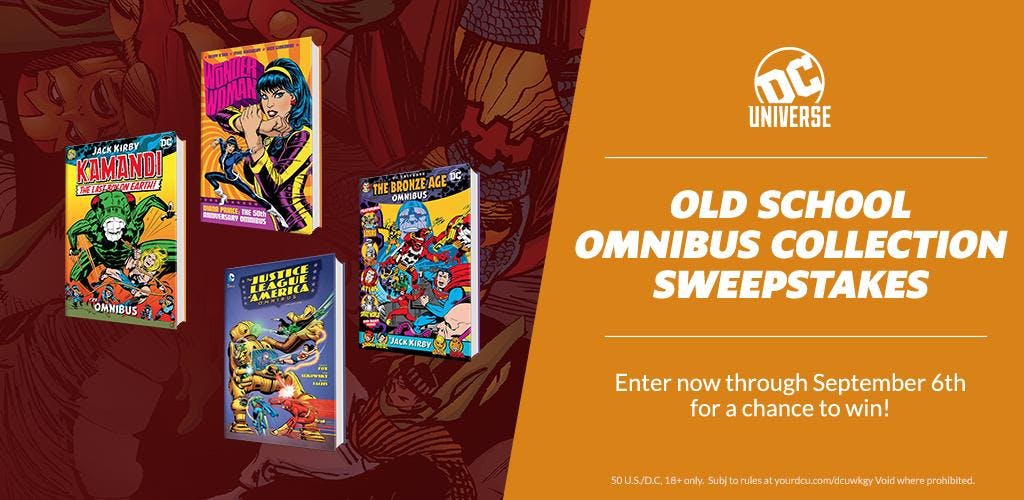 Our sweepstakes are keeping it old school this week with the Old School Omnibus Collection Sweepstakes. You can party like it's 1979 with collections that highlight some of the greatest DC stars from the '60s and '70s, including Denny O'Neill, Jack Kirby, Gardner Fox, and Mike Sekowsky. Enter by 9/6 for your chance to win!
POLL POSITION
This week's poll celebrated the addition of 4 classic Batman animated movies to DC Universe this month by asking, what's your favorite animated Bat movie? 'Batman: Mask of the Phantasm' has a comfortable lead, but 'Batman Beyond: Return of the Joker' is coming on strong. Which film are you voting for?
PILLARS OF THE COMMUNITY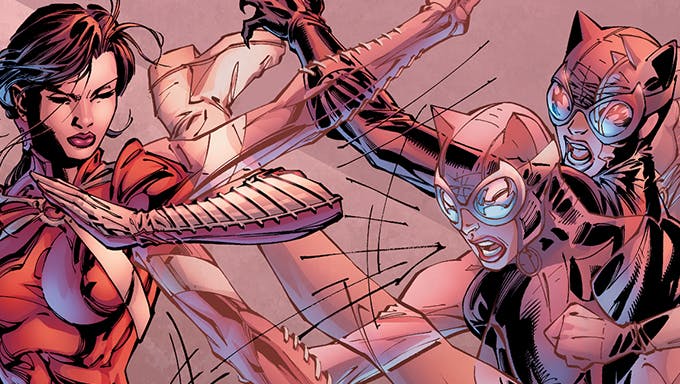 Season 3 of 'Young Justice: Outsiders' came to an end last week, and there is a bustling Community thread to hash out everything that went down...and what may happen in season 4! Meanwhile @djd187.81432 wonders, what new words or lingo have you added to your vocabulary over the years thanks to comic books? Great Caesar's Ghost, what a good question! Finally, @Beamjawn opens the debate as to who is the greatest student of the League of Shadows/Assassins? Our answer is once, twice, three times a Lady Shiva. Who's your number-one-with-a-bullet?
What are you most excited about this week on DC Universe? Let us know in our Community!