The first day of Fall has finally fallen and as you swap your summer short-shorts and pixie boots for a cozy cable-knit sweater and corduroy pants, we've got just the thing to help keep you nice and warm: loads of new things to read, watch, and discuss in our Community. Think of them as the superhero alternative to a pumpkin spice latte. Curl up and read on!
DC UNIVERSE UPDATES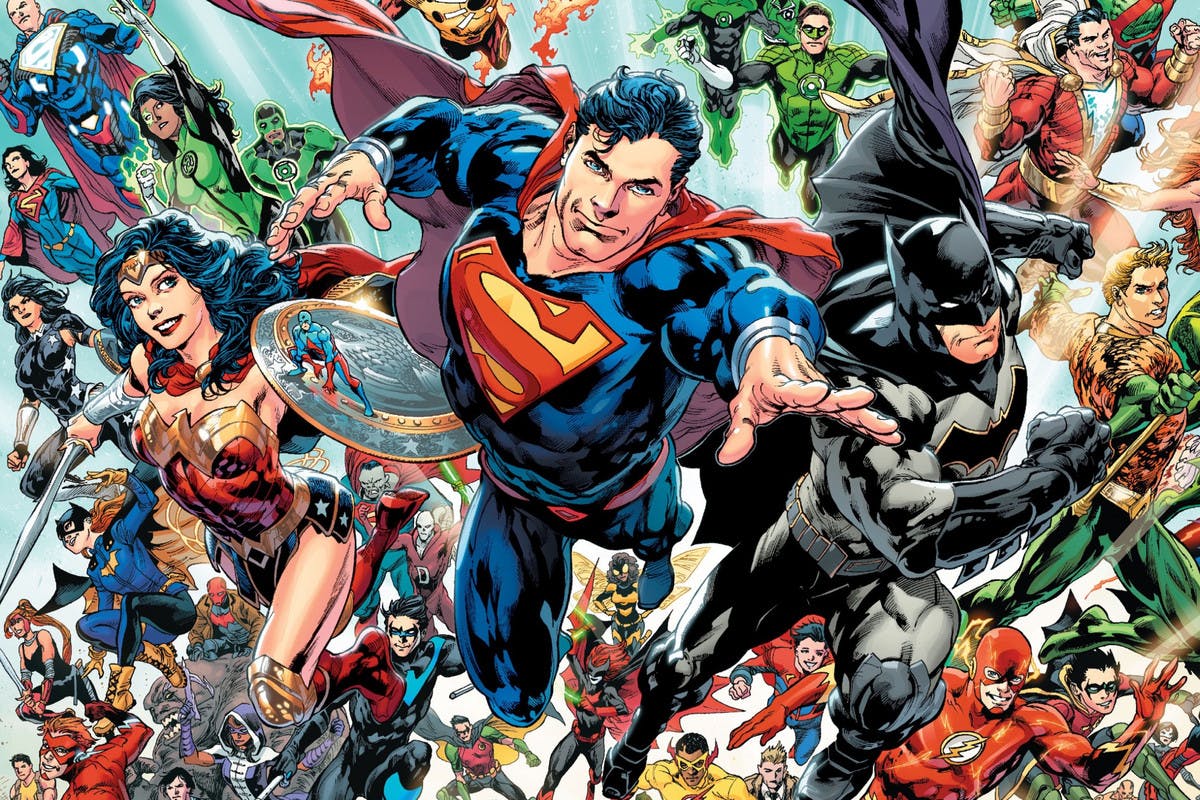 The DC Universe continues to expand as users can now access the service on Chromebooks, and, starting this week, on Amazon Fire Tablets as well! Check the Google Play Store and Amazon Store respectively to get connected!
NEW COMICS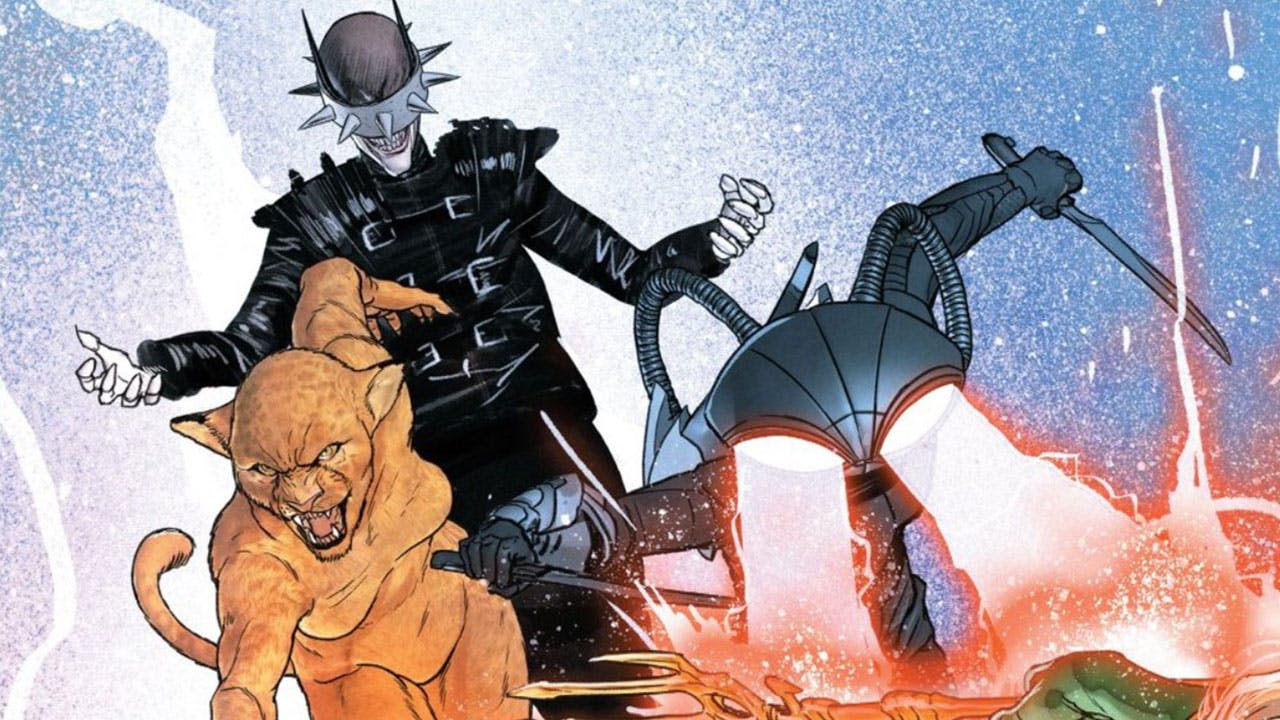 Aquaman's "Sink Atlantis" storyline comes to an epic end as the Suicide Squad invades Atlantis...which has Queen Mara steaming mad. Meanwhile, Lex Luthor's evil recruitment plan is continuing apace in the latest issue of 'Justice League' -- and he's set his eye on bringing Black Manta and Cheetah into his Legion of Doom. Finally, in 'Teen Titans' #22, while the team is mourning their latest loss, Golden Glider sets her sights on looting a children's hospital. Check out the full list below:
| | |
| --- | --- |
| Deadman (2002-2002) | 2 |
| Detective Comics (1937-2011) | 326 |
| Doom Patrol (2004-2006) | 18 |
| Hourman (1999-2001) | 23 |
| House of Mystery (1951-1983) | 180 |
| House of Secrets (1956-1978) | 111 |
| Nathaniel Dusk (1984) | 2 |
| Superman (1939-2011) | 4 |
| Bruce Wayne: The Road Home: Red Robin | 1 |
| Nightwing (2016-)  | 49 |
| Batman (2016-)  | 55 |
| Aquaman (2016-)  | 40 |
| Green Lanterns (2016-)  | 55 |
| Harley Quinn (2016-)  | 50 |
| Teen Titans (2016-)  | 22 |
| The Wild Storm (2017-)  | 17 |
| Damage (2018-)  | 9 |
| New Challengers (2018-)  | 5 |
| Injustice Vs. Masters of the Universe (2018-)  | 3 |
| Justice League (2018-)  | 8 |
| Death of Superman, Part 1 (2018-)  | 8 |
TITANS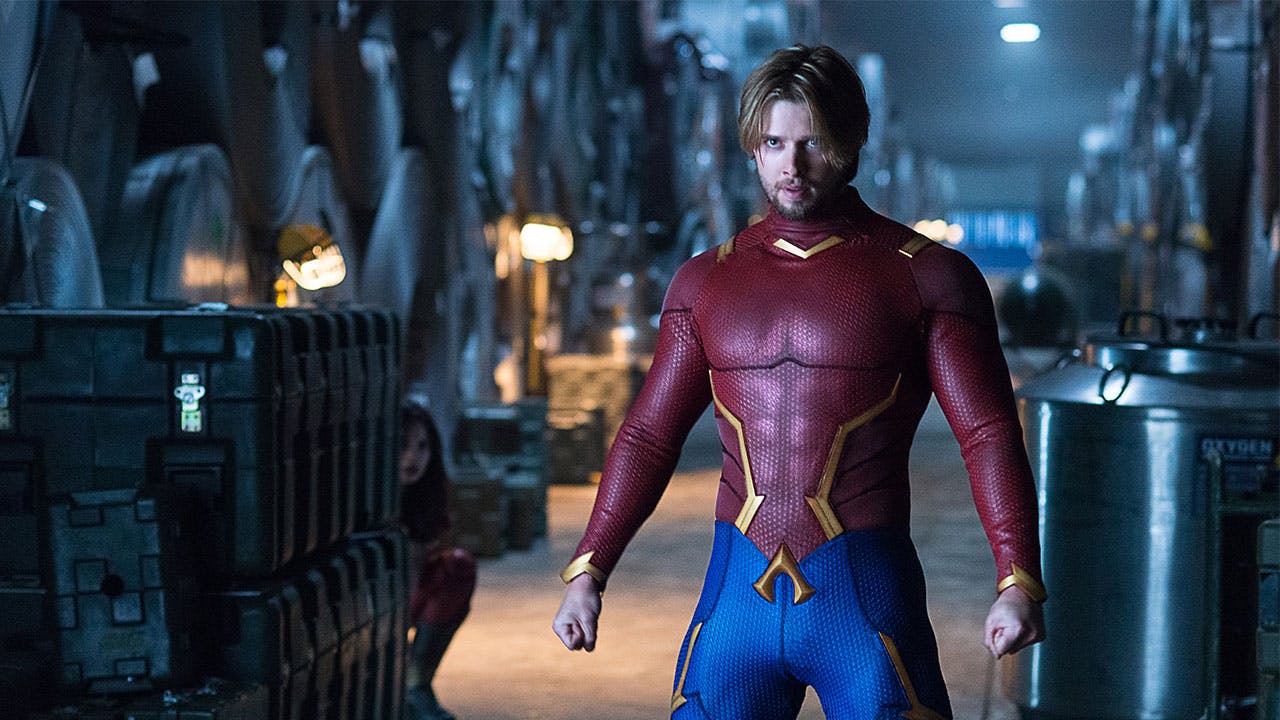 Last episode ended with Jason Todd in the clutches of Dr. Light and Deathstroke; things can only get better from there though, right? Will Jason Todd live long enough to discover the secret origin of the original Titans...and why they disbanded? Check out "Aqualad" when it drops this Friday, September 27th, to find out!
SWEEPSTAKES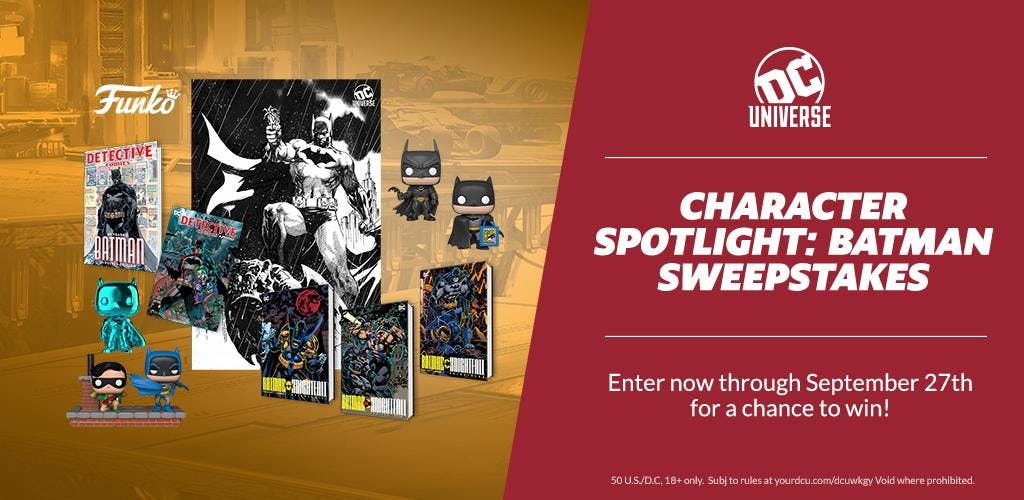 Batman Day was this past Saturday, but you still have a chance to win a whole Bat-load of Batman swag, including a bunch of Batman Funko Pop figures, the entire "Knightfall" saga, and more! But hurry, the cave closes this Friday, 9/27!
POLL POSITION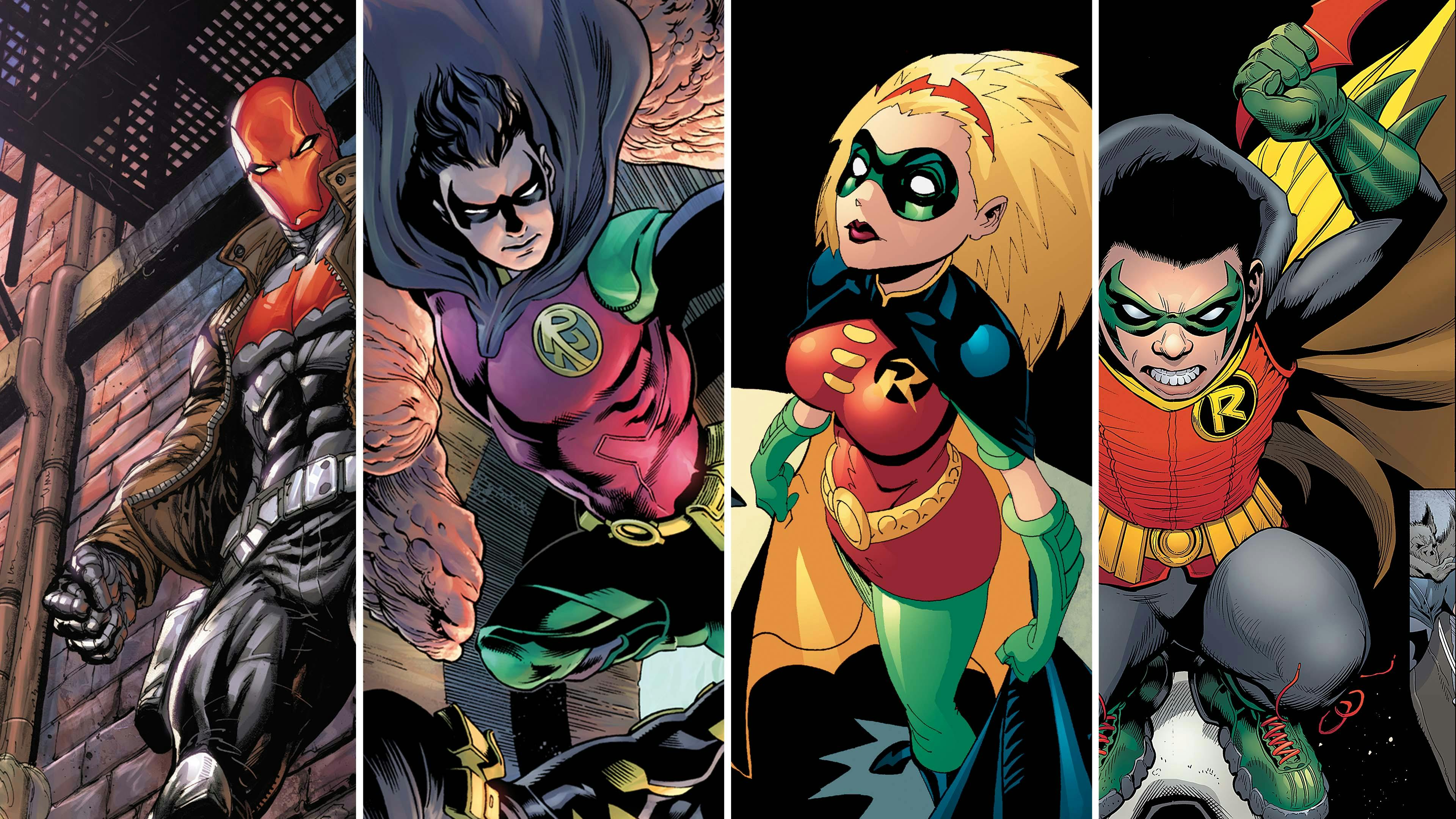 And on the subject of Batman Day, one of the lingering questions from last Saturday is still hanging in the air in our most recent poll: Other than Dick Grayson, who is your favorite Robin? Since Dick tends to draw focus wherever he goes, we decided to omit him from this poll's question to keep things interesting. And interesting is just what it is, with Tim Drake and Jason Todd virtually neck and neck! Far be it from us to exert undue influence on such a scientific procedure, but we're well-known suckers for nerdy boys, so Tim's got our vote. Who are *you* voting for?
PILLARS OF THE COMMUNITY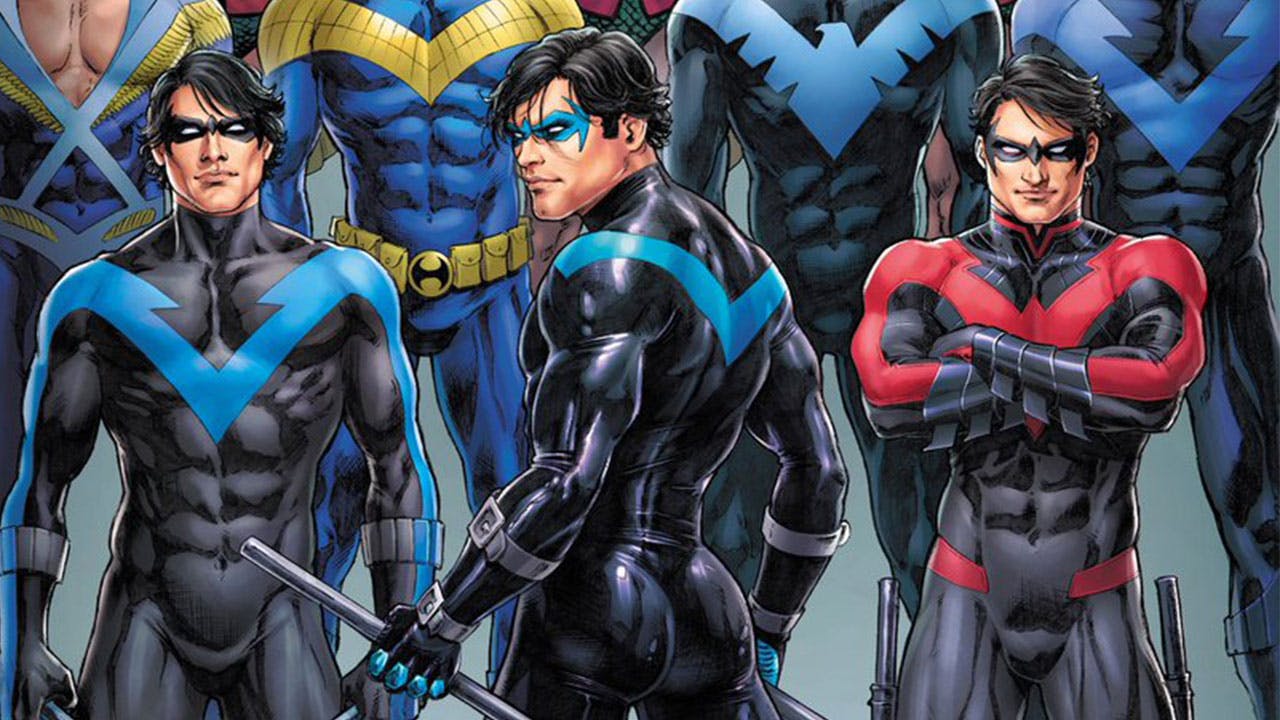 Speaking of dear ol' Dick Grayson, one of the liveliest threads in the Community talked about Dick's recent cheeky pose that went viral courtesy of artist Nicola Scott, and the recent news article that chronicled Nightwing's history as a thirst trap. And for a different kind of cheek, check out DC Pride Book Club as they cover Constantine: The Hellblazer just in time for Bi Visibility Day. Finally, @Batwing52 asks for your personal ranking of the major DC Universe crossover events. What's your choice for #1?
What are you most excited about this week on DC Universe? Let us know in our Community!