Summer may be drawing to a close, but we're keeping things hot, hot, hot here at DC Universe, with plenty of new things to read, watch and talk about in our Community, including a sizzling selection of new comics. Keep cool, stay hydrated, and read on!
BATMAN BEYOND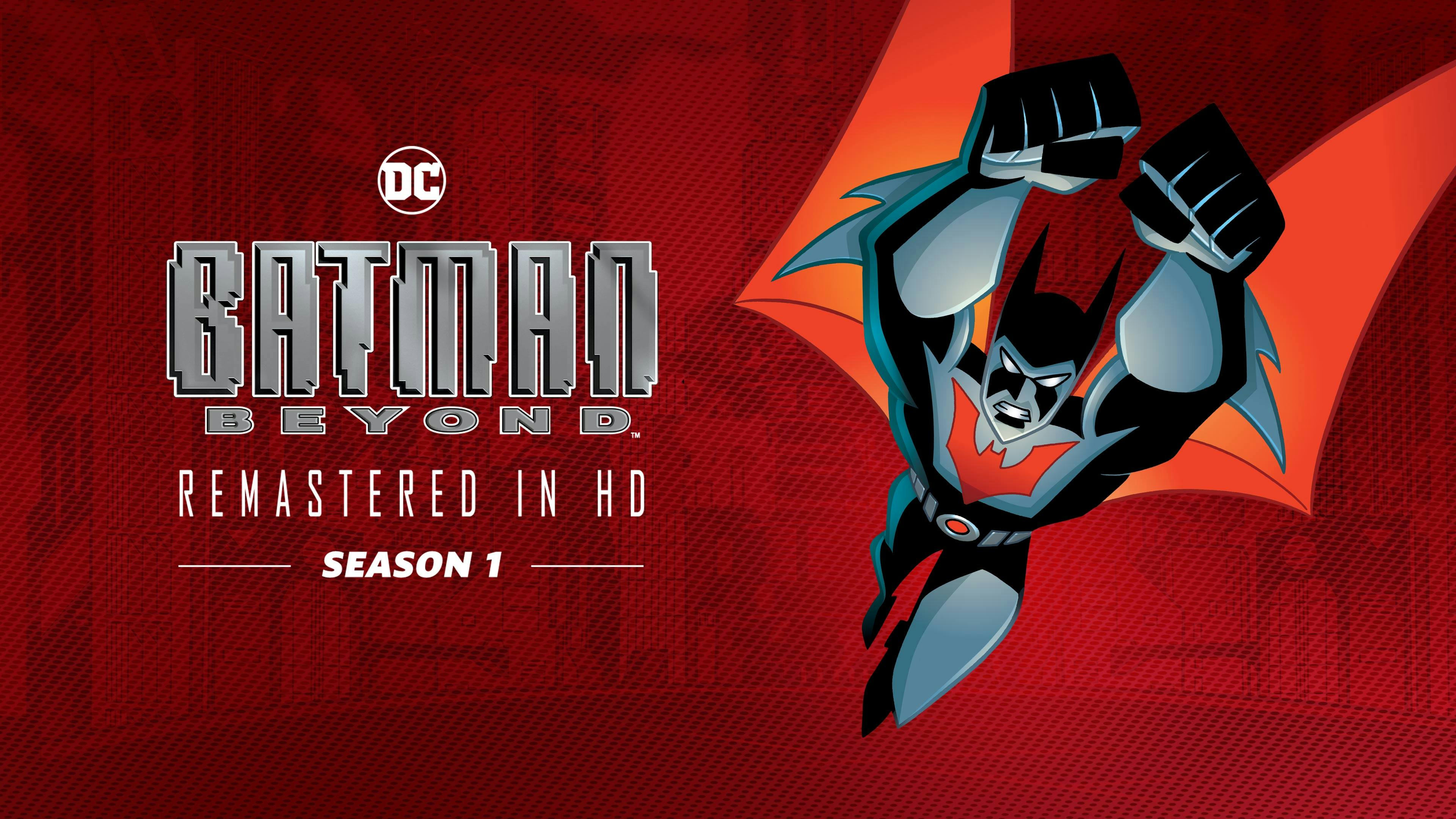 Starting this Friday, 8/23, you can watch the adventures of Terry McGinnis, the high-flying Batman of 2039, with the first season remastered for the first time in HD! Under the watchful tutelage of a retired Bruce Wayne, Terry protects the citizens of Neo-Gotham from the menace of the Jokerz street gang, the amorphous Inque, and the unsound Shriek. Check out the first season in HD this Friday!
NEW COMICS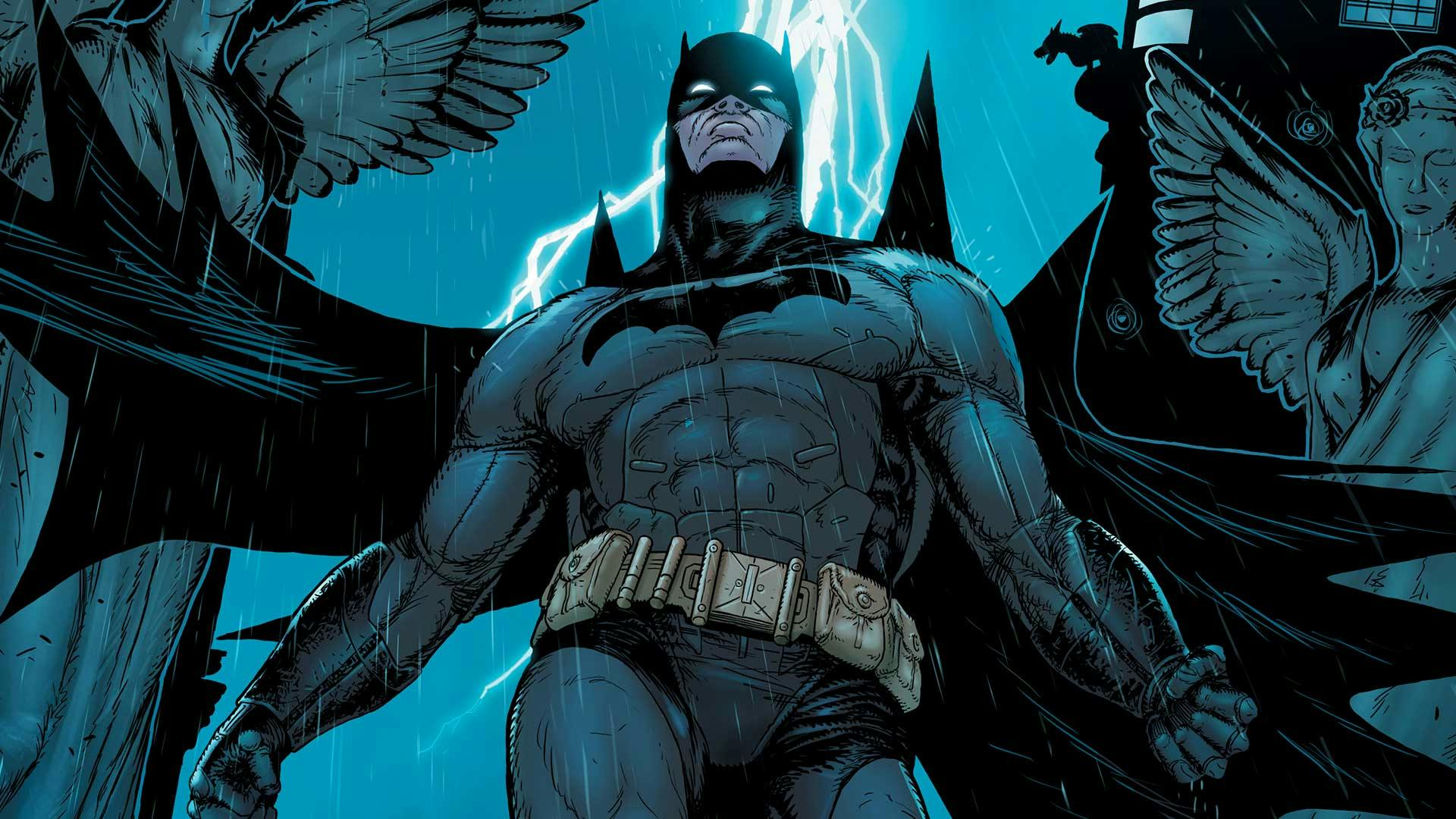 The 'Batman: Sins of the Father' limited series comes to an end as Batman's standoff with Deadshot comes to a surprising end. And speaking of Batman's closing acts, the "Cold Days" storyline concludes as the trial of Mr. Freeze reaches a verdict. But with every end comes a new beginning, as a new arc begins with 'Harley Quinn' #48, as the Clown Princess of Crime starts doing odd jobs so she can make rent! Check out the full list below...
| | |
| --- | --- |
| Aquaman (2016) | 39 |
| Batman (2016) | 53 |
| Batman Family (1975-1978) | 12 |
| Batman: Sins of the Father (2018) | 12 |
| Batwoman (2017-2018) | 18 |
| Bruce Wayne: The Road Home: Batgirl | 1 |
| Cave Carson Has an Interstellar Eye (2018) | 6 |
| Damage (2018) | 8 |
| Deadman: Dead Again | 2 |
| Death of Superman, Part 1 (2018) | 3 |
| Detective Comics (1937-2011) | 321 |
| Doom Patrol (2004-2006) | 12 |
| Green Lanterns (2016) | 53 |
| Harley Quinn (2016) | 48 |
| House of Secrets (1956-1978) | 106 |
| Injustice 2 (2017-2018) | 71 |
| Injustice Vs. Masters of the Universe (2018) | 2 |
| Justice League (2018) | 6 |
| Legion of Super-Heroes (1984) Annual | 2 |
| Legionnaires (1993) Annual | 3 |
| Living Assault Weapons | 5 |
| New Challengers (2018) | 4 |
| Superman's Girlfriend, Lois Lane (1958-1974) | 11 |
| The Wild Storm (2017) | 16 |
| World Without End | 2 |
YOUNG JUSTICE: OUTSIDERS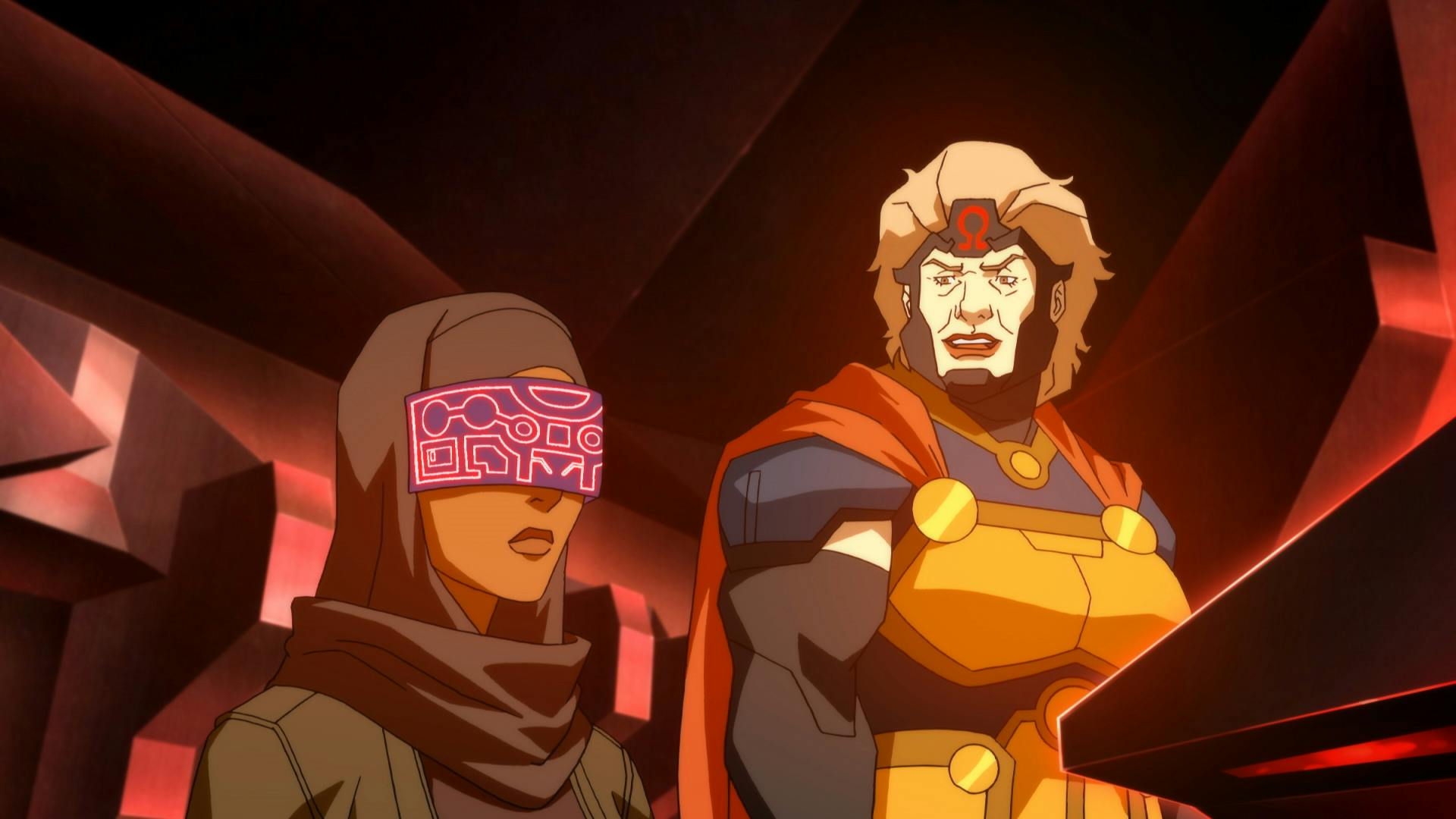 It was a tough time to be Black Lightning in last week's episode of 'Young Justice: Outsiders', as Jefferson Pierce found out he was manipulated into joining Nightwing's covert team, that Batman had been secretly plotting behind the scenes, and that Dr. Jace had faked her feelings for him just so that she could keep tabs on Terra and Geo-Force -- all within a few hours! Check out this week's episode of 'Young Justice: Outsiders' as the team hunts for a kidnapped Halo.
SWEEPSTAKES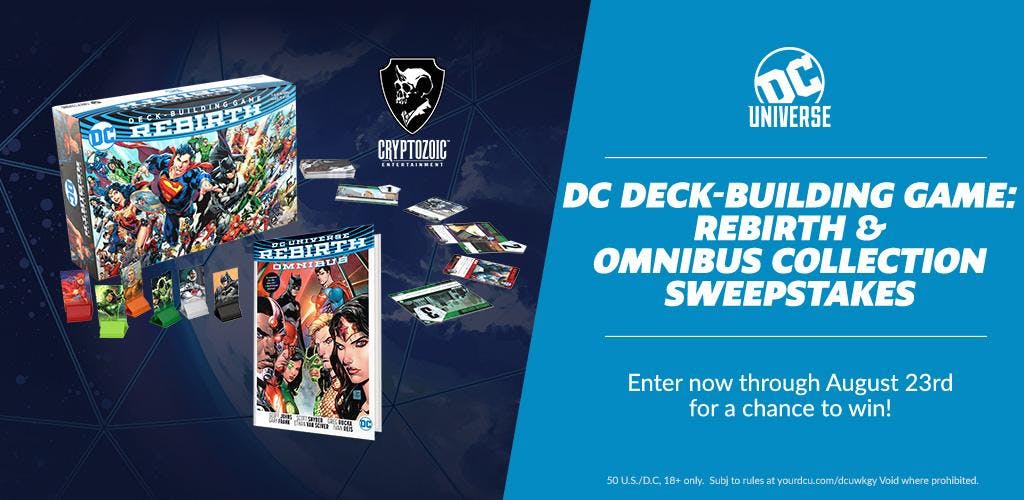 Feel like a win might be in the cards for you? Be sure to enter for your chance to win the newest Cryptozoic DC deck-building card game. Rebirth! And we're bundling it with a Rebirth Omnibus to make sure you're up to speed on all the latest DC lore. You've got until August 23rd, so enter today! And let's give it up for our THREE big winners of the signed Chrissie Zullo Wonder Woman figure, Alex J. from Hollywood, FL, Kat P. from Chaska, MN, and Shane M. from New Iberia, LA. Congratulations, you big winners!
PILLARS OF THE COMMUNITY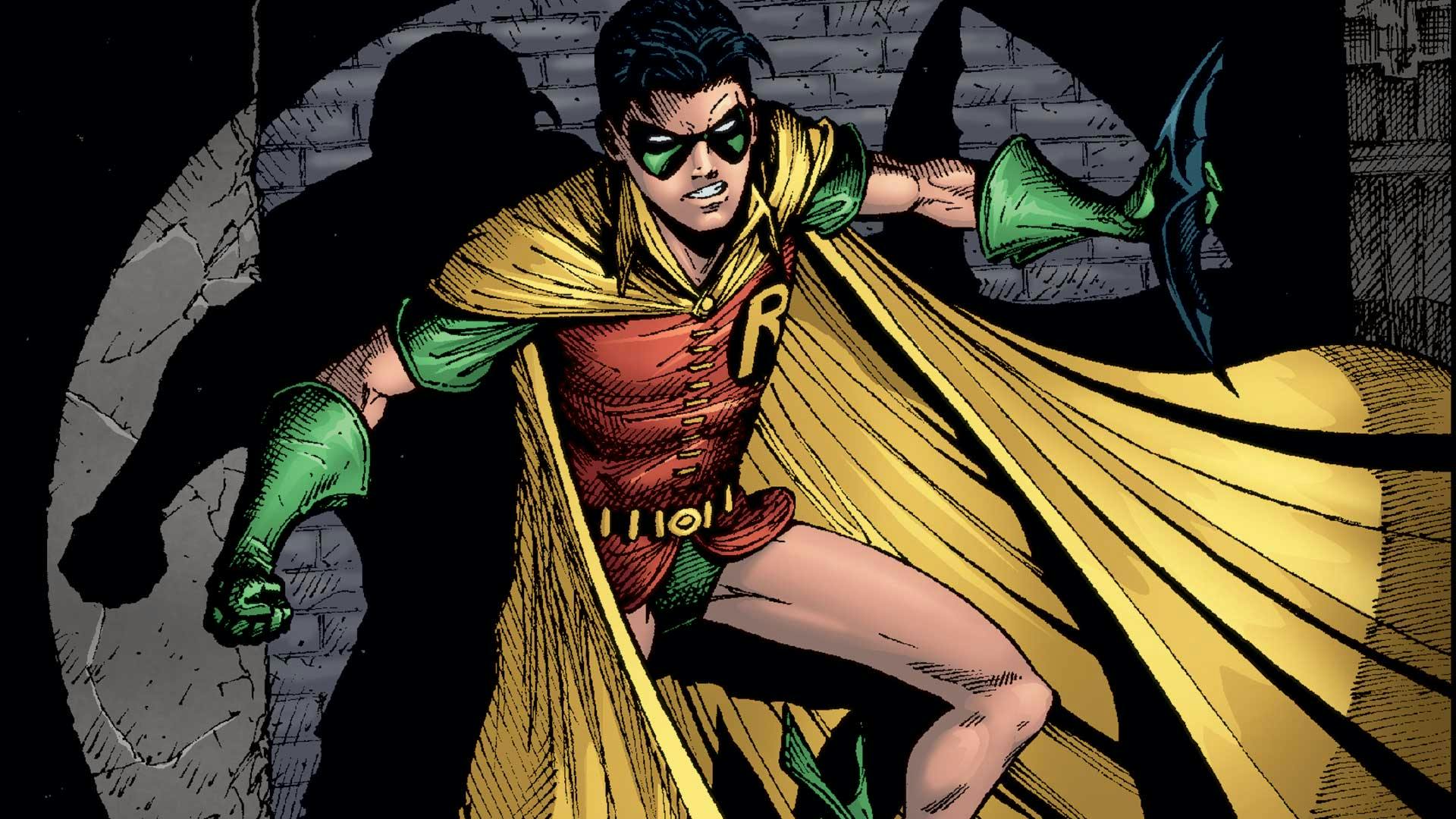 Who wears short-shorts? Robin wears short-shorts! Or at least, he ought to, argues @Aneras713, who asks if Dick Grayson should have his green Robin briefs and leotard returned to continuity.  And speaking of contentious battles, @HubCityQuestion ponders what's one of your most wanted fights? We've always had a yen to see Cassandra Cain throw down with Damian Wayne.  Finally, be sure to check out this week's DC Universe Girl Power Book Club, covering 'Raven: White Carnival.' Grab your favorite forehead gem and jump in!
What are you most excited about this week on DC Universe? Let us know in our Community!