July has arrived and so has a metric ton worth of DC stories for you to read, watch, and talk about in our Community. The temperature outside might be rising and rising, but here on DC Universe, we're staying crash and chill with some of the coolest, most anticipated new DC shows, movies, and comics. So pop on your sunglasses and read on because your Tuesday is so bright, you've gotta wear shades...
YOUNG JUSTICE: OUTSIDERS PART 2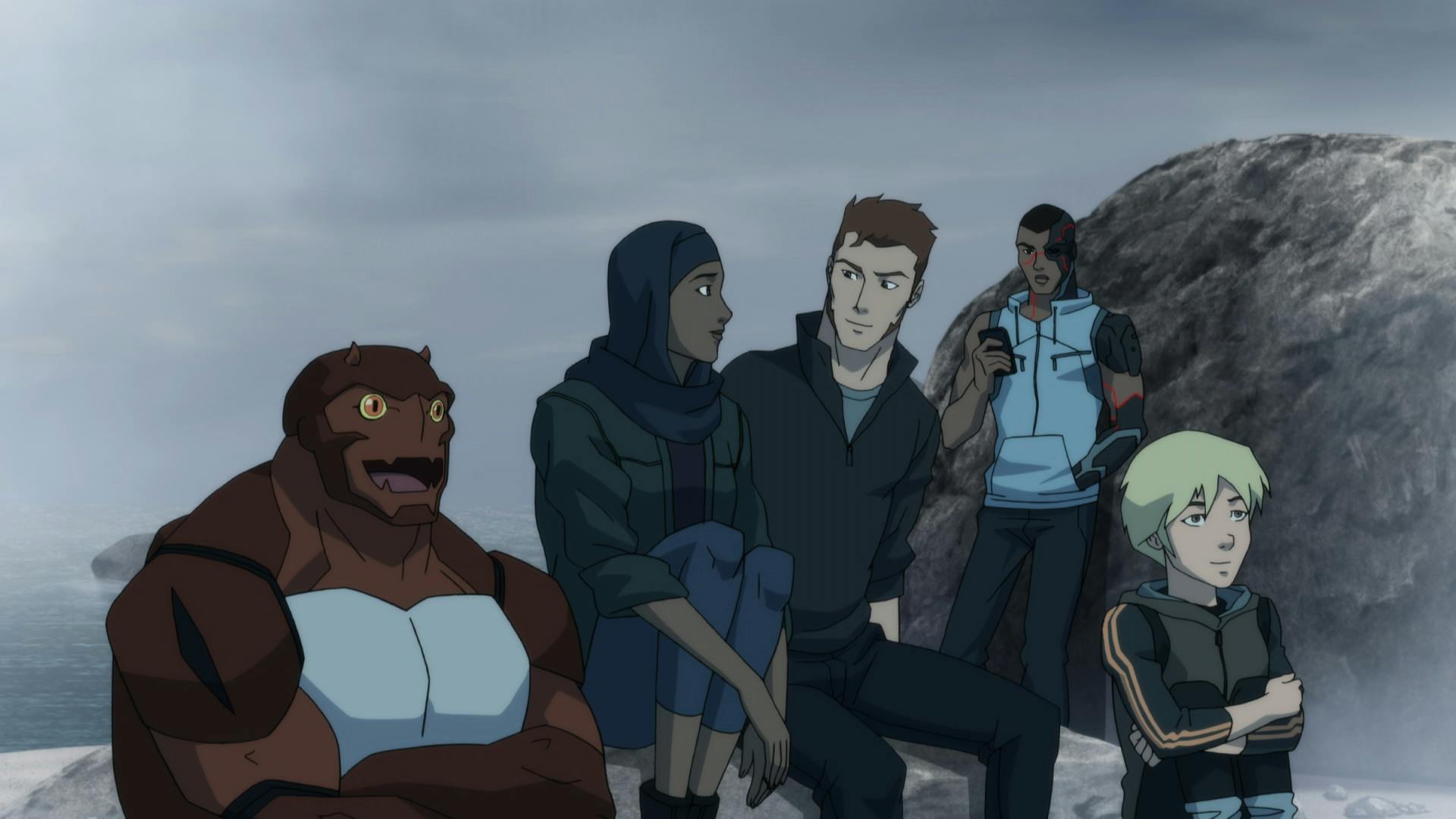 The young heroes of DC are back in the second half of their third season. When we last left 'Young Justice,' they had just broken up a metahuman fight club and human trafficking ring run by the infernal Apoklyptian, Granny Goodness, and rescued Geo-Force's sister, Tara. But it seems like Tara might have a secret or two up her royal sleeve. Watch the first three episodes on DC Universe today!
NEW COMICS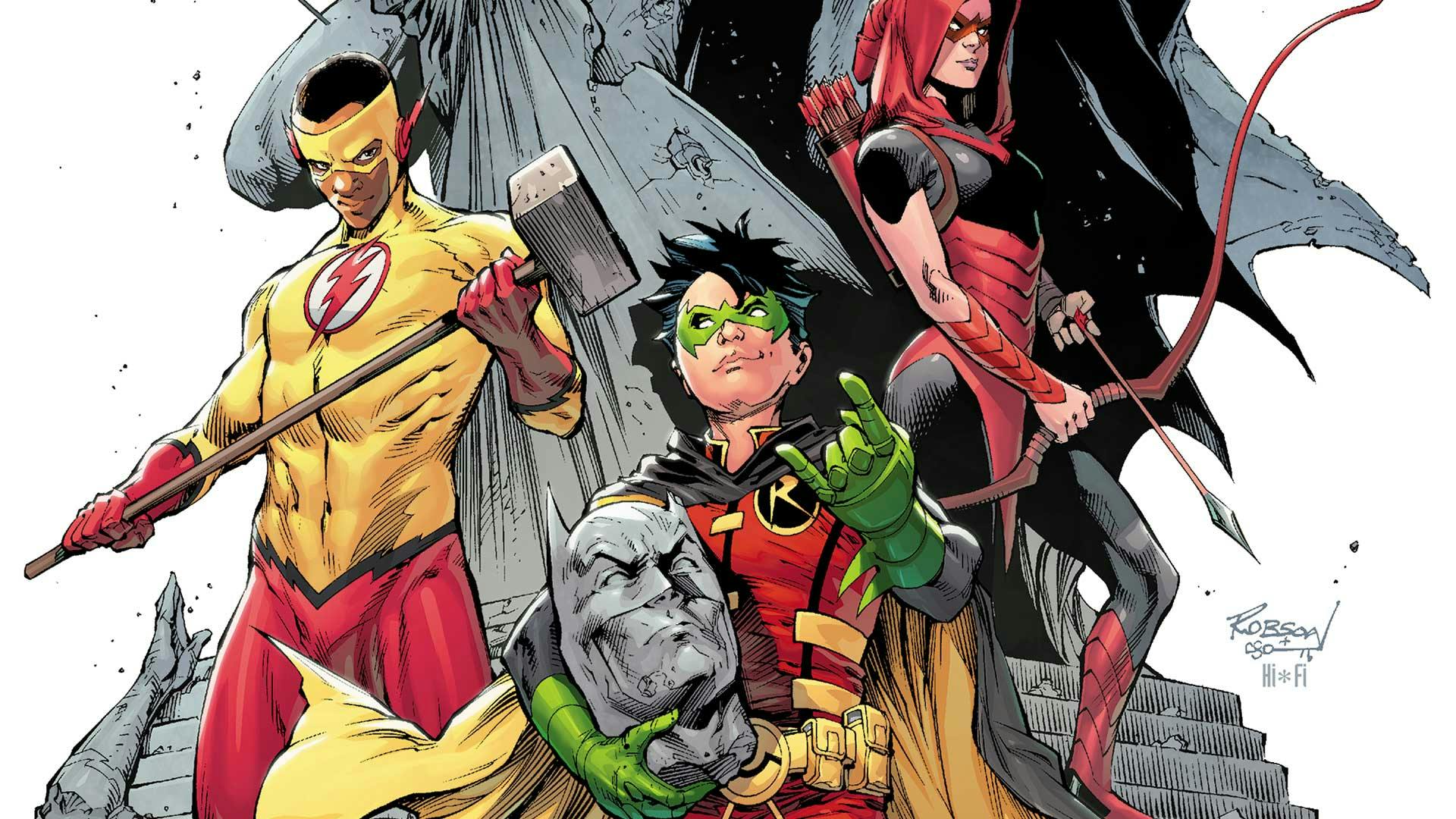 If you've still got a hankering for teen heroes, 'Teen Titans Special' #1 has got you covered! After the events of 'No Justice,' Robin, Kid Flash, and Red Arrow are tired of the grown-up super hero status quo, and they're ready to make some big changes to their world! Plus, "Prelude to the Wedding" continues as Harley Quinn takes on her one-time puddin', The Joker! And speaking of Bat-baddies, the full run of 'Bane: Conquest' is now available to binge in its entirety.  
| | |
| --- | --- |
| Ambush Bug (1985) | 4 |
| Arion the Immortal | 3 |
| Batman Family (1975-1978) | 10 |
| Deadman (1986) | 4 |
| Detective Comics (1937-2011) | 315 |
| Bane: Conquest (2017) | 12 |
| Batgirl (2016) | 24 |
| Batman Beyond (2016) | 21 |
| Batman: Prelude to the Wedding: Harley Quinn vs. Joker (2018) | 1 |
| Detective Comics (2016) | 983 |
| Doom Patrol (2004-2006) | 4 |
| Hal Jordan and The Green Lantern Corps (2016) | 47 |
| Hourman (1999-2001) | 10 |
| Human Defense Corps | 4 |
| Injustice 2 (2017-2018) | 64 |
| Man of Steel (2018) | 5 |
| Mera: Queen of Atlantis (2018) | 5 |
| Mother Panic: Gotham A.D. (2018) | 4 |
| Raven: Daughter of Darkness (2018) | 6 |
| Superman's Girlfriend, Lois Lane (1958-1974) | 7 |
| Teen Titans Special (2018) | 1 |
| The Flash (2016) | 49 |
| The Hellblazer (2016) | 23 |
| The Silencer (2018) | 6 |
| The Terrifics (2018) | 5 |
| Two-Face: Year One | 1 |
| Two-Face: Year One | 2 |
| Wonder Woman (2016) | 49 |
NEW MOVIES ON DC UNIVERSE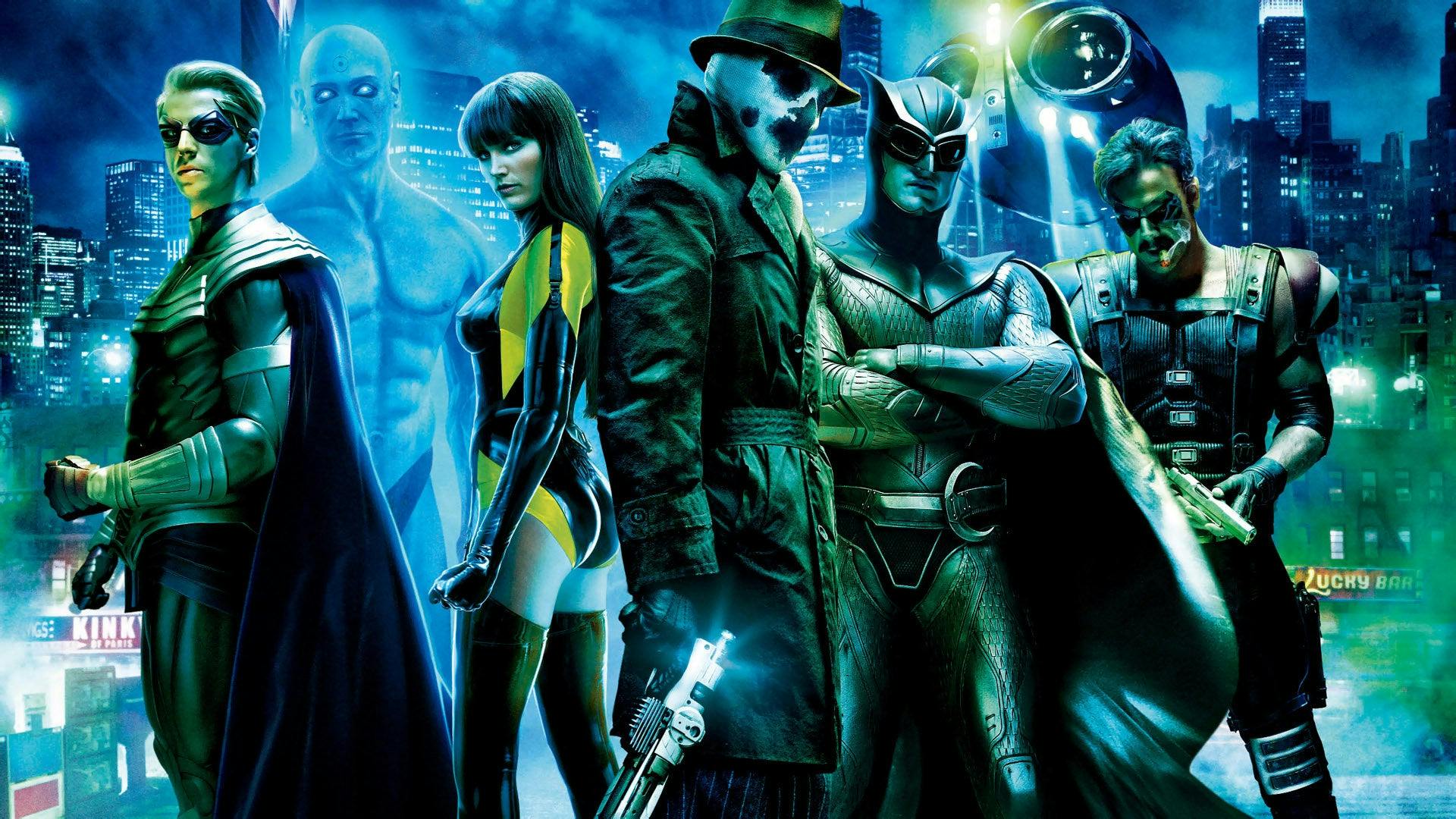 If the animated adventures of 'Young Justice' have given you an impulse to explore more cartoony goodness, we've got a truckload of new animated movies that are now available, including 'Justice League vs. Teen Titans,' and 'Green Lantern: Emerald Knights.' Plus, the first female-led mainstream superhero movie in history, 'Supergirl,' has rocketed back to DC Universe. Come for Helen Slater's wide-eyed performance as the Girl of Steel, and then stay for Faye Dunaway's magnificent '80s caftans. Finally, for the very first time, director Zack Snyder's take on Alan Moore's masterpiece 'Watchmen' is available on DC Universe. Check out the full list below:
                                  • Batman: Year One
                                  • Green Lantern: Emerald Knights
                                  • Justice League vs. Teen Titans
                                  • Justice League: Crisis on Two Earths
                                  • Justice League: Doom
                                  • Supergirl
                                  • Watchmen
                                  • Watchmen: Under the Hood
SWAMP THING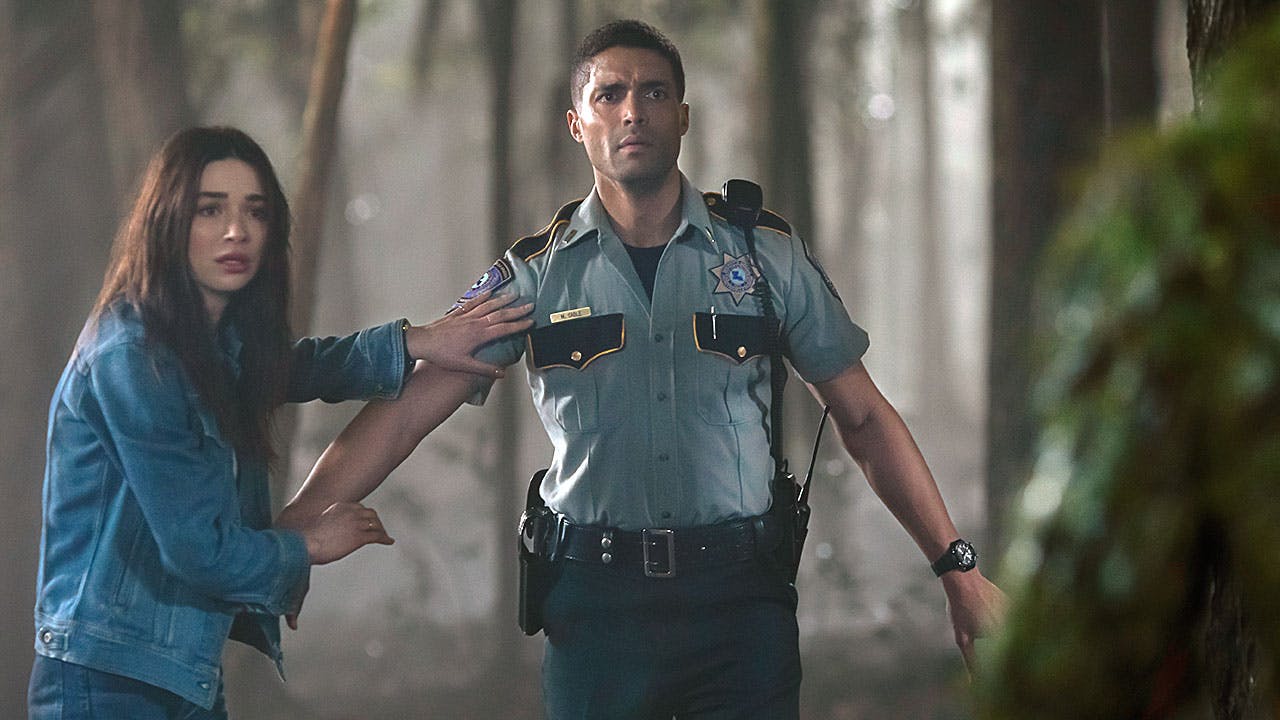 A new episode of 'Swamp Thing' entitled "The Price You Pay" drops on Friday, July 5th. Matt Cable finally comes face to chlorophyllic face with Swamp Thing even as Abby Arcane promises that she can reverse Swampy's condition. Meanwhile, in the dastardly part of town, Jason Woodrue is feeling the pressure from Avery Sunderland to produce results from his sample of Swamp Thing's DNA.
SWEEPSTAKES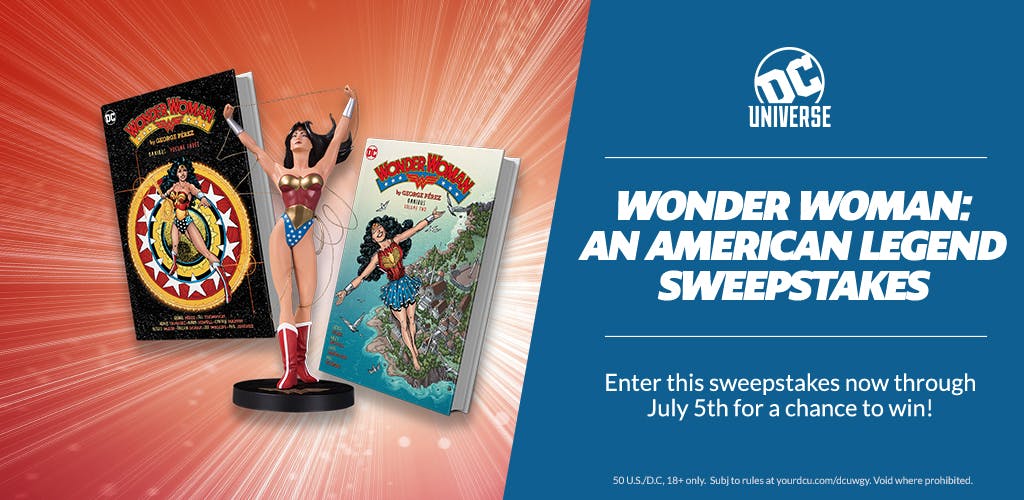 Celebrate the 4th of July by entering for a chance to win a gorgeous prize package saluting DC's own star-spangled super hero, Wonder Woman! You could win two omnibuses from George Peréz's classic run, plus a statue of Diana herself striking a heroic pose. And speaking of heroes, we've got two winners to announce: Anthony B. of Ventura, CA is now the proud owner of the Rainbow Batman figures, and Jason W. of Kennesaw, GA struck gold in the bayou and won our giant Swamp Thing maquette. Congratulations!
DC SUMMER SUPERCATION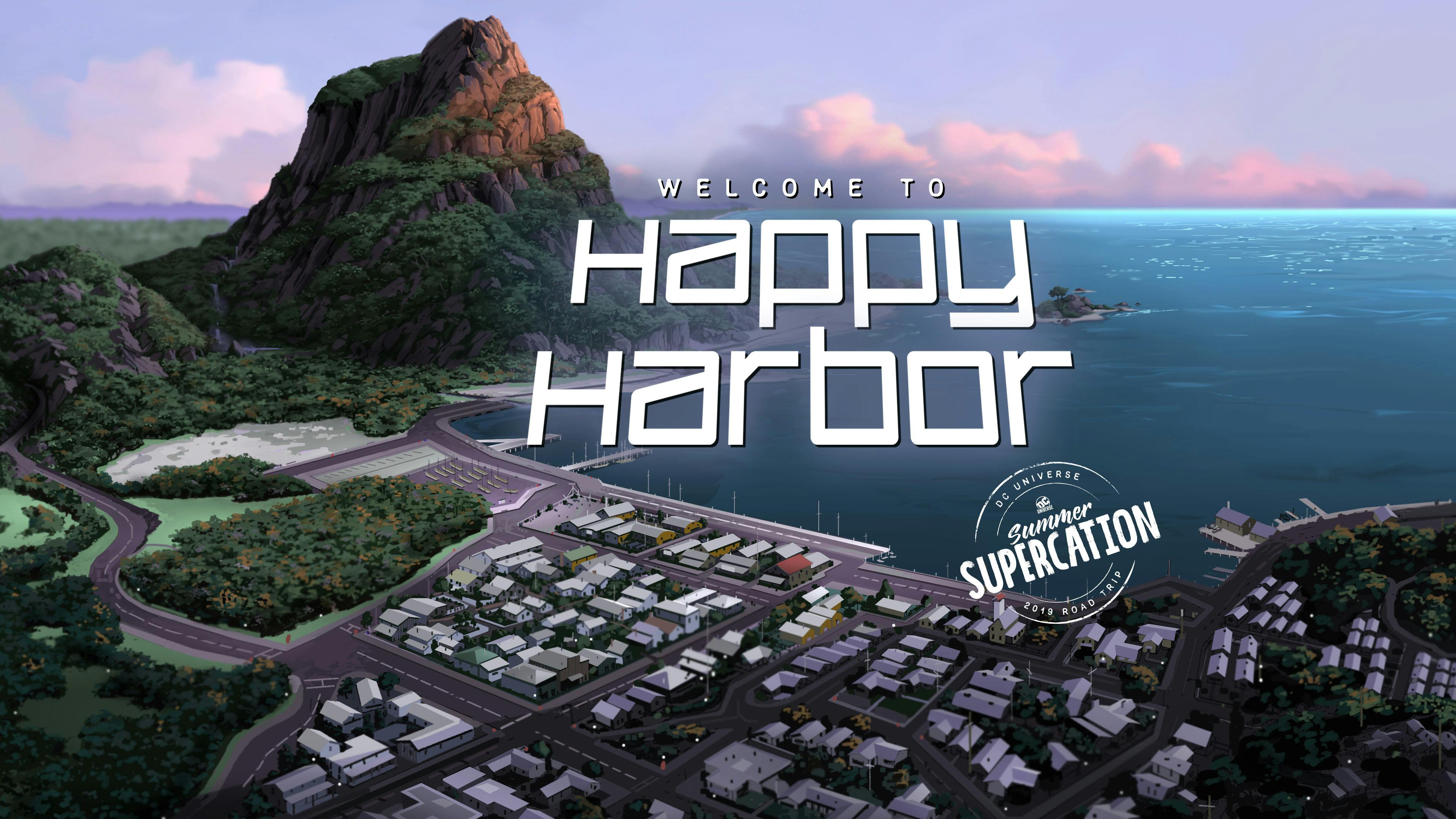 After visiting such vacation hot spots as Atlantis, Gotham City, Metropolis, Themyscira, and, uh, Swamp Thing's bayou, the DC Summer Road Trip has hit its final stop: the sleepy coastal town of Happy Harbor, AKA the homebase of Young Justice! For such a small Rhode Island hamlet, it's had more than its fair share of villainous attacks, so be on your guard. But if the coast looks clear, stay tuned for plenty of fun activities with your favorite young heroes.
PILLARS OF THE COMMUNITY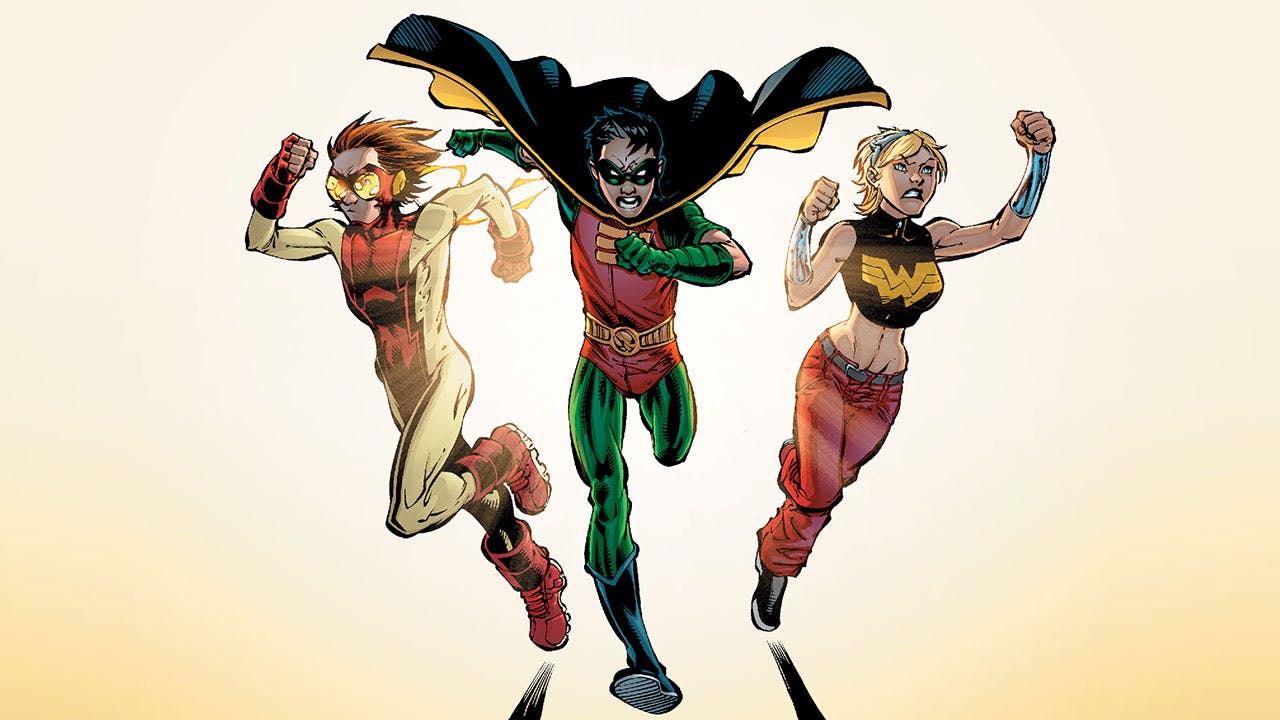 And just in case you're still hungry for more teenage superheroics, the DC Universe Community is starting a bookclub about 'Titans/Young Justice: Graduation Day,' so be sure to check it out. Plus, @DanTheManOne1 asks, in this age of constant surveillance, which DC hero has the most believable secret identity? Finally, for the collectors out there, @cnzspuk asks, what is your most prized DC possession?
What are you most excited about this week on DC Universe? Let us know in our Community!