It's summertime, and even if the living isn't easy, we've got a plenty of cool new things for you to to read, watch, and talk about in our Community to make things a little bit easier. So slather on that SPF, grab a cool drink or two, and read on to see what we've got for you this week!
NEW COMICS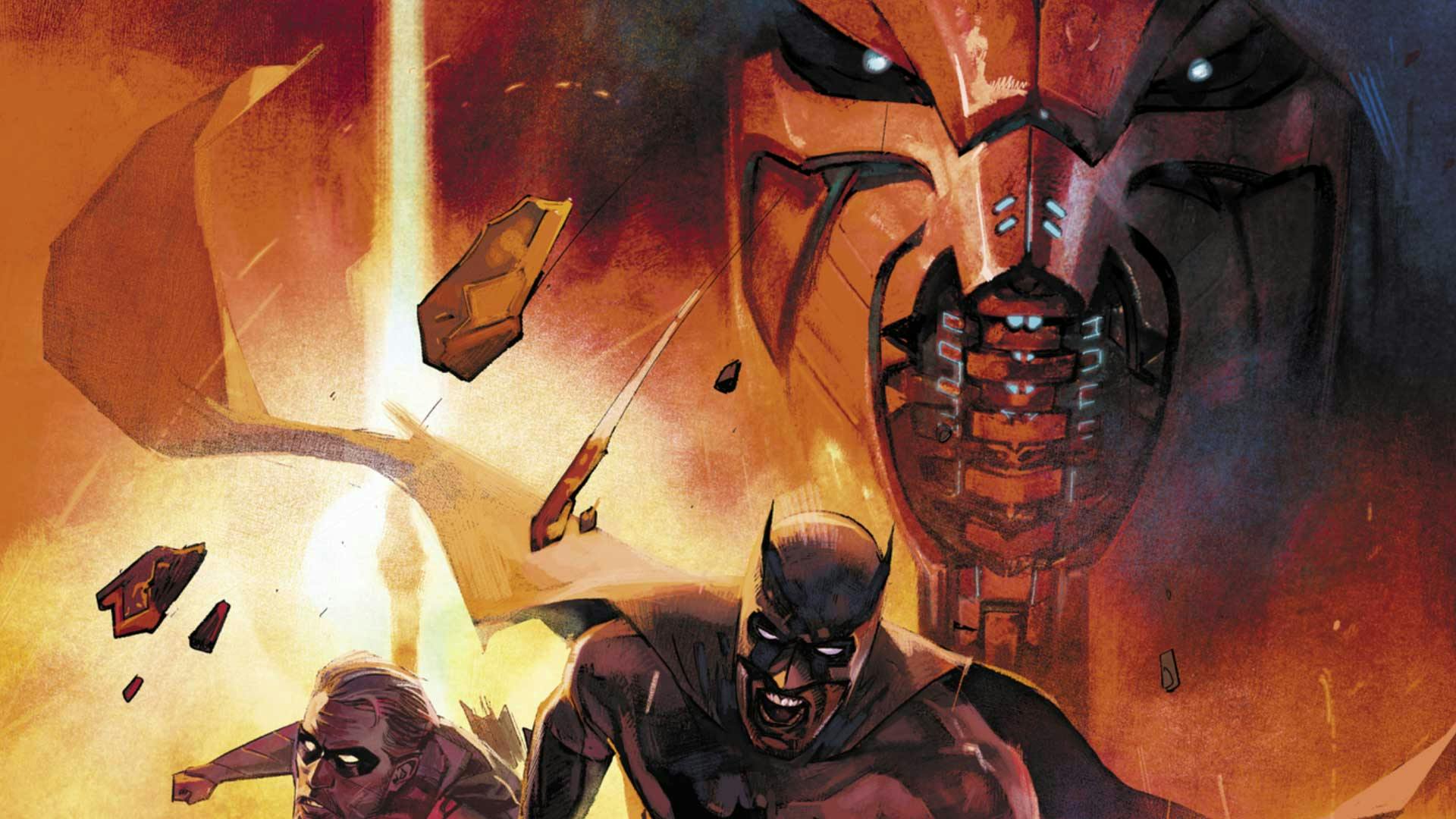 Event Leviathan has hit DC Universe! The mysterious Leviathan has destroyed every spy agency and secret society in the DCU, and only a collection of the world's greatest detectives can stop him (...or her?)! Plus, The Batman Who Laughs #6 brings Batman face to face with his dark doppelganger in Wayne Manor! Finally, in Wonder Twins #5 the always-hopeful Zan and the ever-cynical Jayna are learning just what it means to be a hero...and a villain. Read on for the full list below!
| | |
| --- | --- |
| The Phantom Stranger (1969-1976) | 2 |
| House of Mystery (1951-1983) | 211 |
| Batman/Catwoman: Follow the Money | 1 |
| Super Friends (1976-1981) | 14 |
| Eclipso (1992-1994) | 13 |
| The Spectre (1987-1989) | 14 |
| Batman and the Outsiders (2019)  | 2 |
| Catwoman (2018)  | 12 |
| Detective Comics (2016)  | 1005 |
| Event Leviathan  | 1 |
| Hawkman (2018)  | 13 |
| Justice League Odyssey  | 10 |
| Red Hood: Outlaw  | 35 |
| Supergirl (2016)  | 31 |
| Superman (2018)  | 12 |
| The Batman Who Laughs  | 6 |
| The Flash (2016)  | 72 |
| Wonder Twins (2019)  | 5 |
| Wonder Woman (2016)  | 72 |
SUPERMAN: RED SON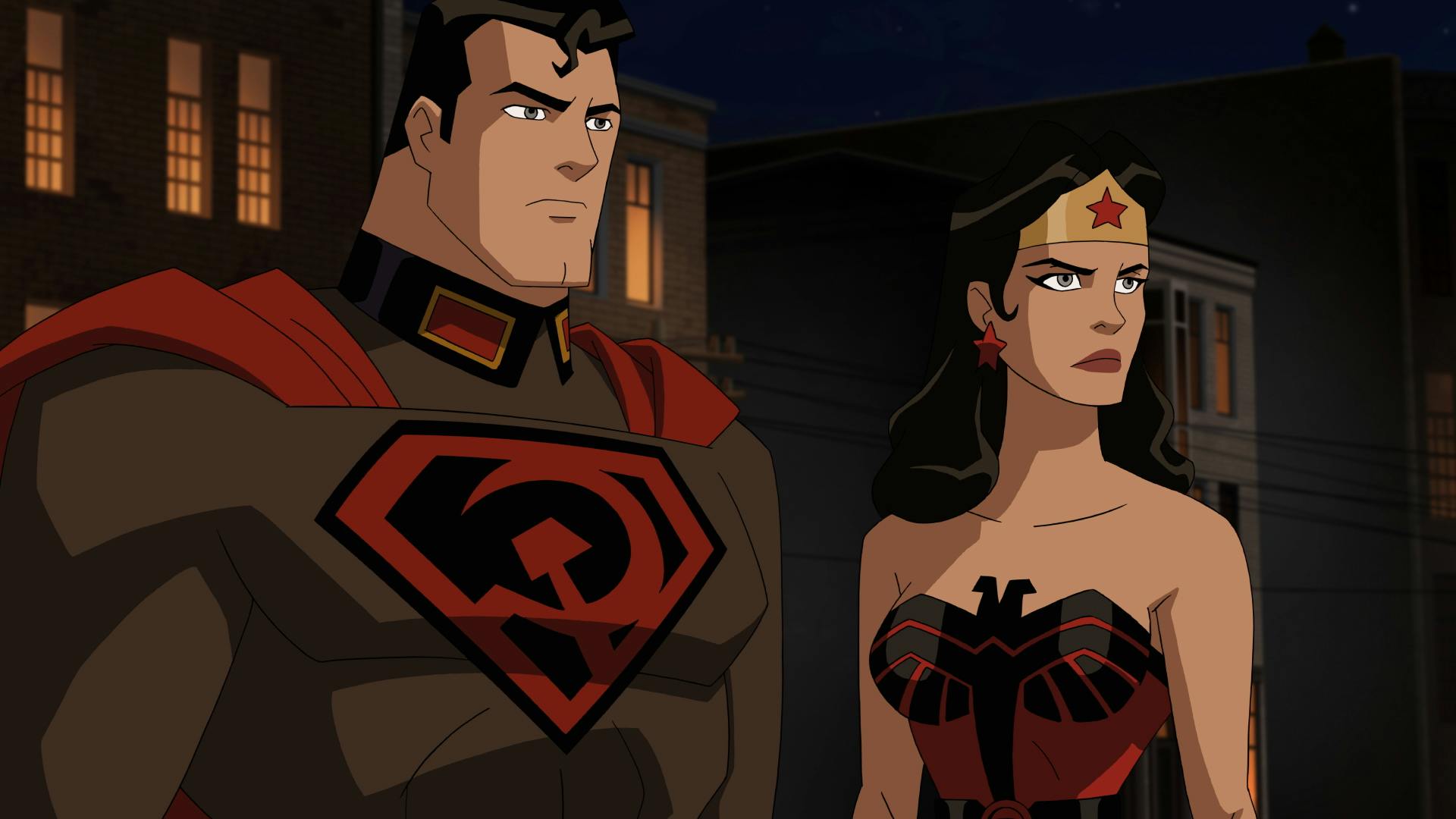 Imagine a world where baby Kal-El's rocket crashed not in Smallville, Kansas, but right in the heart of the USSR during the Cold War! Now Superman rules over a world dominated by the Soviet Union and the only man who can stop his tyrannical reign is...Lex Luthor?! Watch Superman: Red Son when it drops on DC Universe on Wednesday, June 17th!
HARLEY QUINN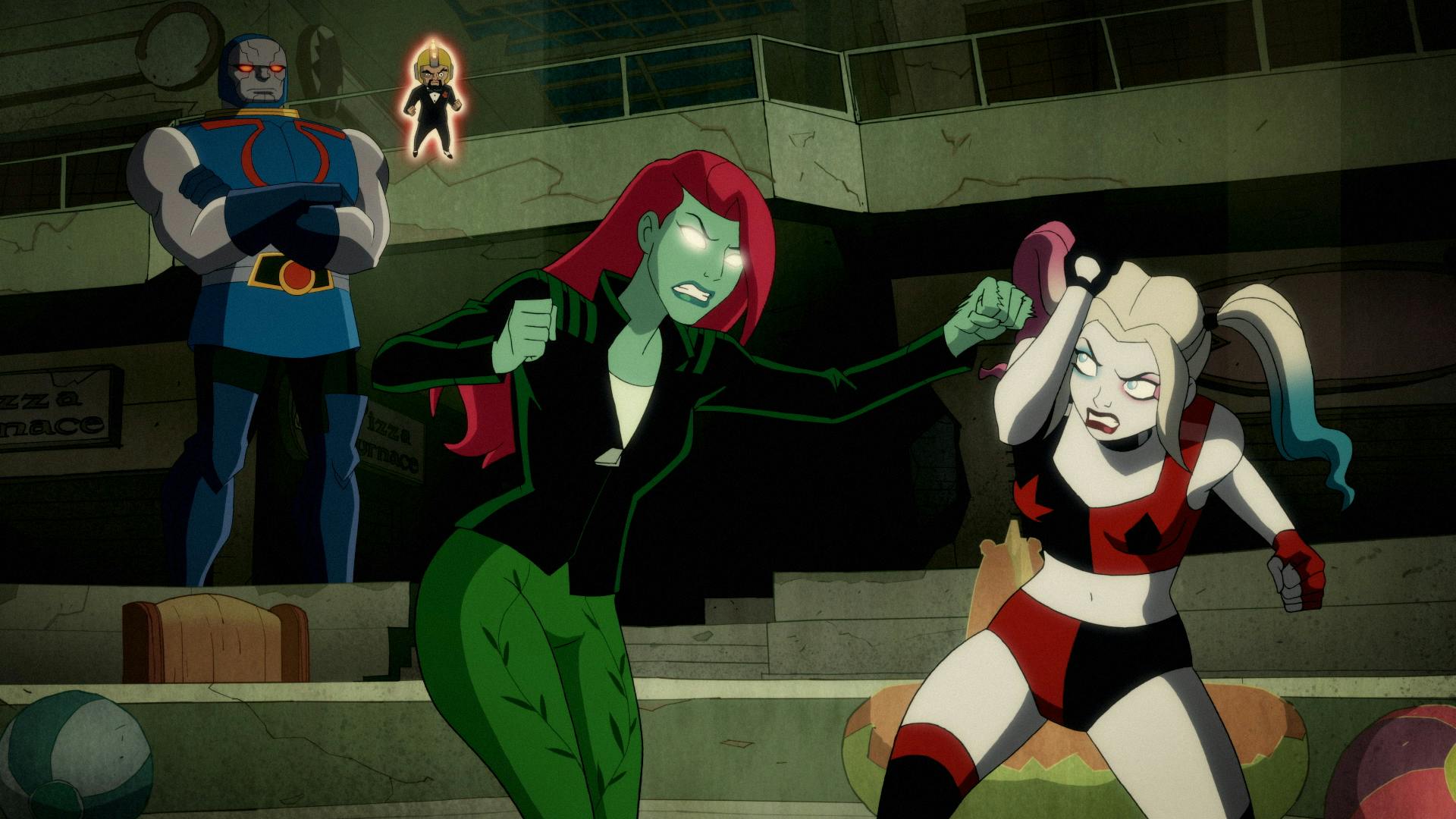 Seeking revenge against Harley, Darkseid directs Dr. Psycho to mentally control Poison Ivy...and battle Harley to the death! It's the penultimate episode for season 2, so be sure to catch "Lovers' Quarrel" when it drops Friday, June 19th on DC Universe!

STARGIRL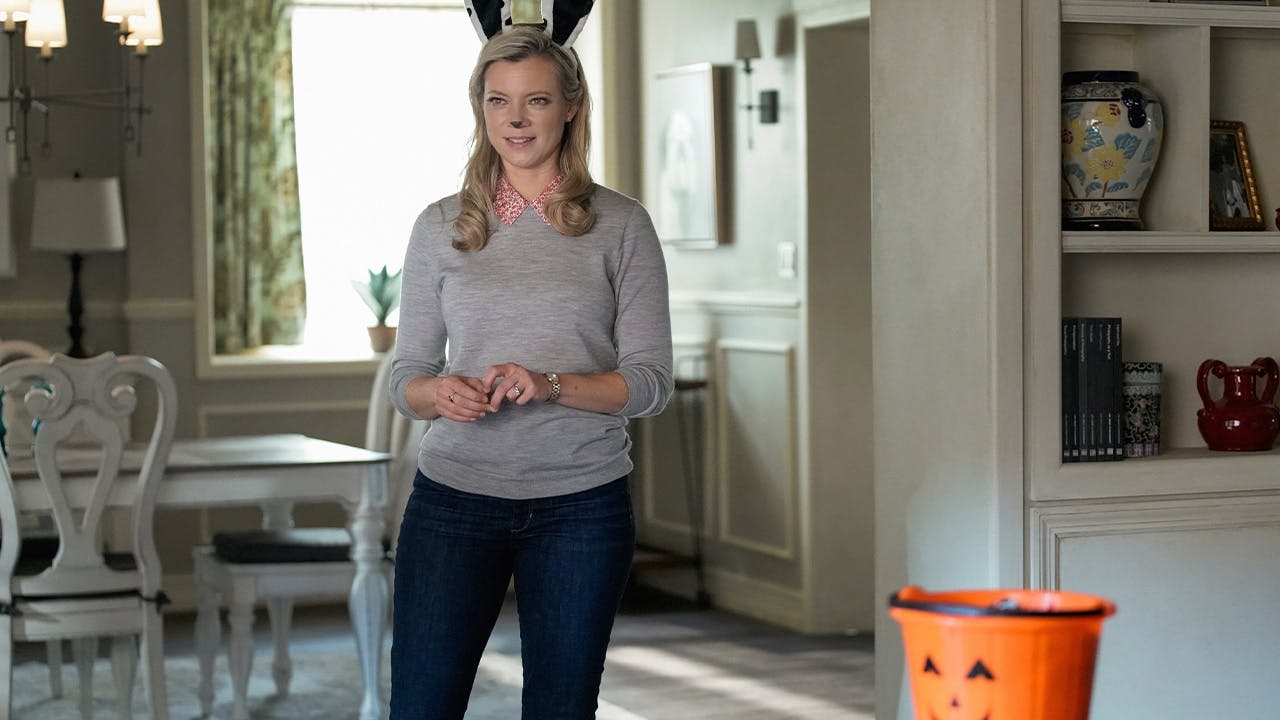 It's Halloween, but Stargirl is on the hunt to fill up her new Justice Society of America, and this week Courtney sets her sights on Hourman! Watch "Hourman and Dr. Mid-Nite" NOW exclusively on DC Universe!
SHOP SALE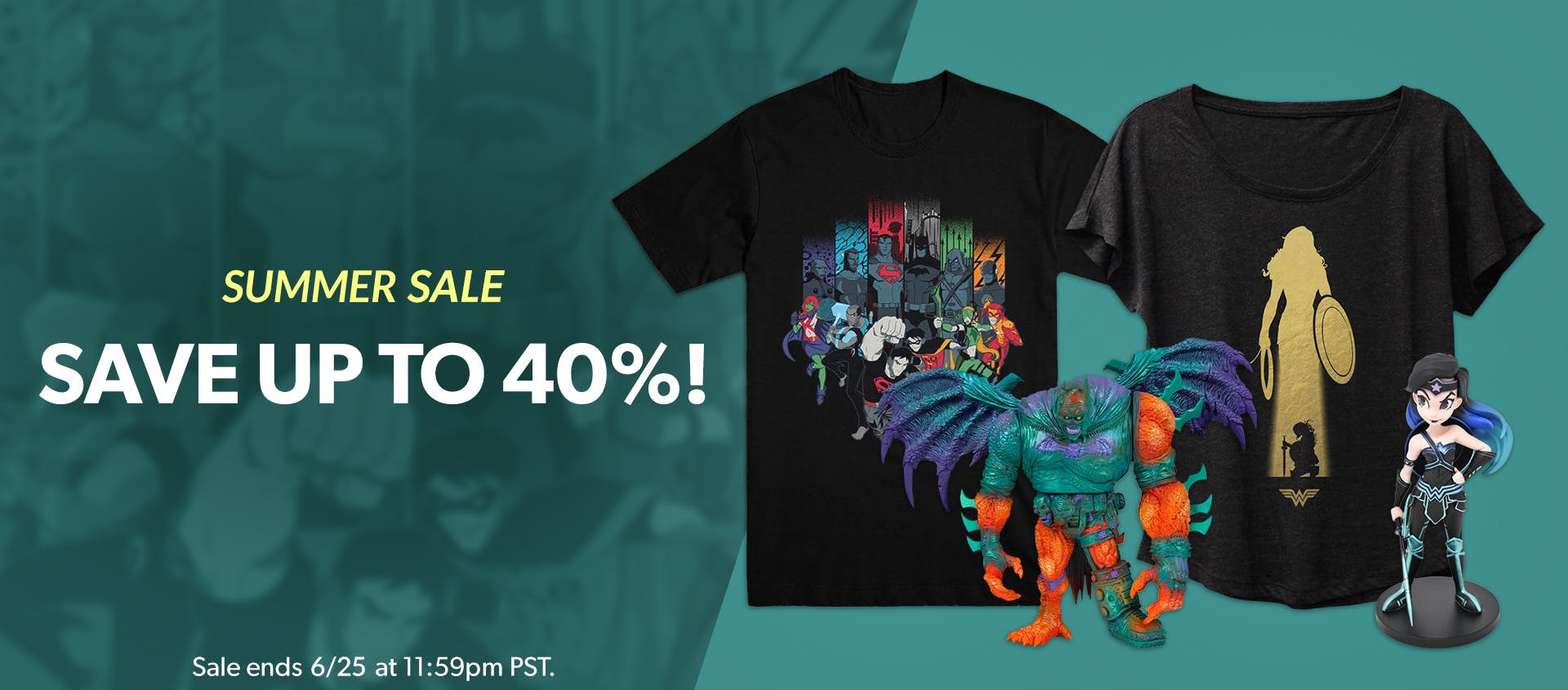 If you're looking for some sweet summer deals, we've got you've covered with a fantastic sale in our DC Universe shop! Starting June 19th, get up to 40% off of swag from your favorite DC movies and TV shows, including Birds of Prey, Titans, Shazam! and more! This sale ends on June 25th -- so start your shopping now!
POLL POSITION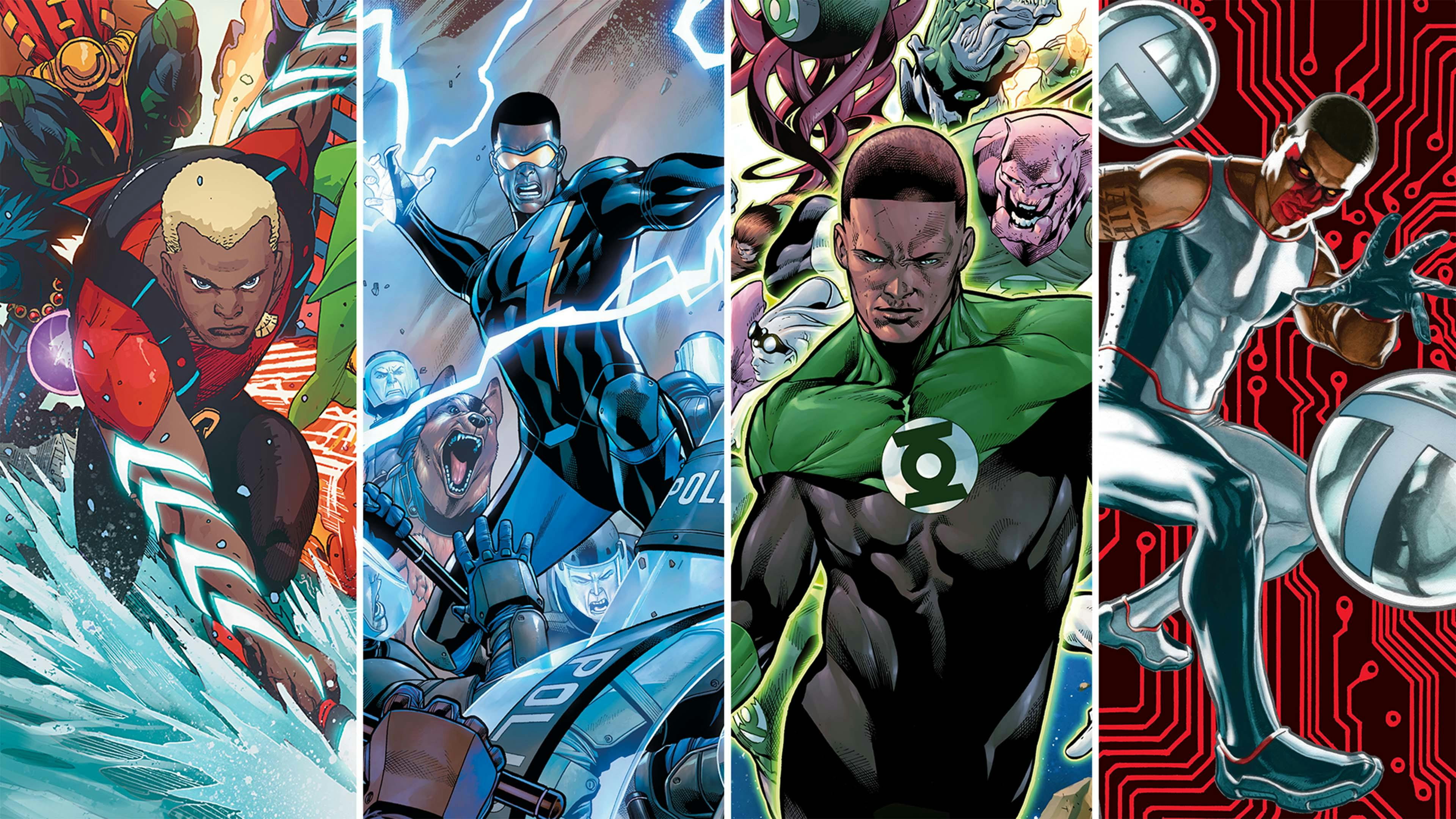 The world is in a state of unrest, so it's more important than ever to have a hero who defends the innocent and the vulnerable. But in a whole universe of superheroes, who is the one we need now? Our latest poll currently shows former architect and current Green Lantern John Stewart in a commanding lead, with Black Lightning in second place. Who would you chose? Take part in our poll and let your voice be heard!
PILLARS OF THE COMMUNITY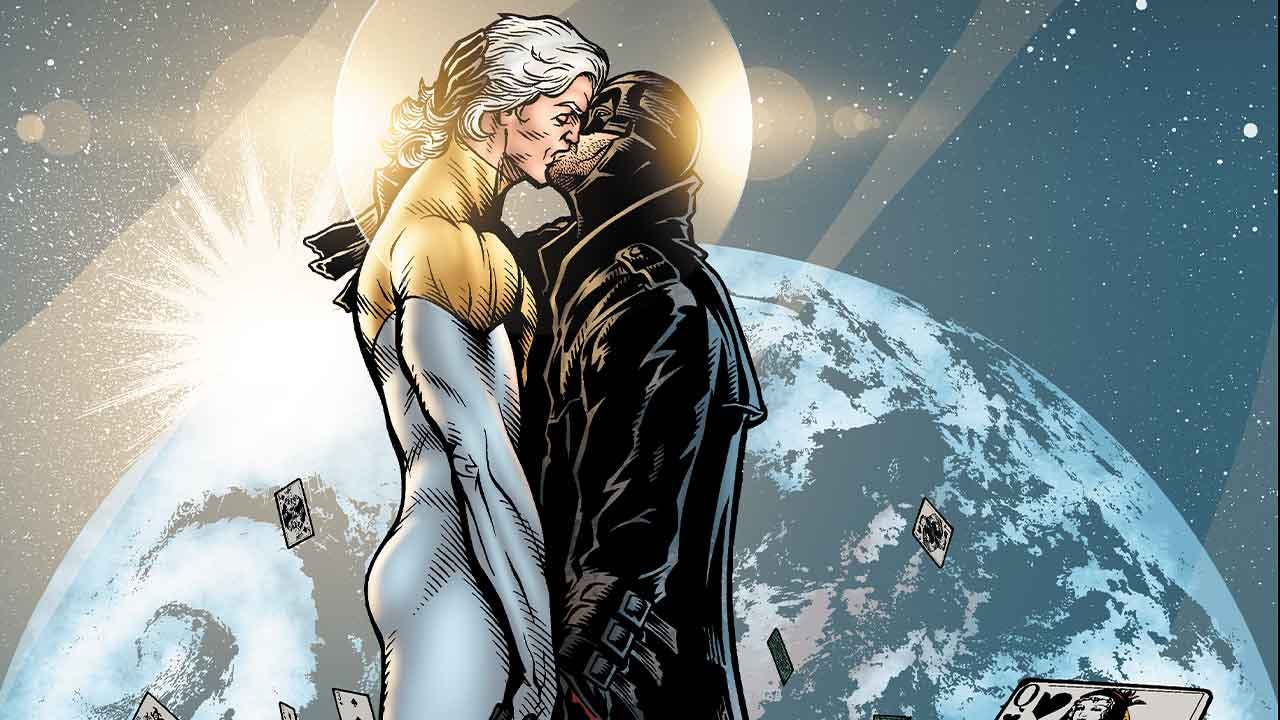 Comic book legend Denny O'Neil passed away last week, and to celebrate his titanic body of work, we're holding a special Denny O'Neil Tribute Trivia Tuesday on  6/16 @ 2PM PT / 5 PM ET! Also, don't forget that Father's Day is this weekend! We're getting in the daddy mood by holding a poll on who's the Best Dad in the DCU! Finally, we're smack in the middle of Pride, so be sure to check out our DC Pride Club for all the awesome things they got cooking all month long!
What are you looking forward to this week on DC Universe? Let us know in our Community!