Tired: On February 2nd, a groundhog comes out of a hole to tell you if there's going to be more winter.
Wired: On February 4th, Skeets comes out of a portal from the future to tell you about all the cool stuff to read, watch, and talk about in our Community. We know which one we'd rather see, so read on to find out more!
NEW COMICS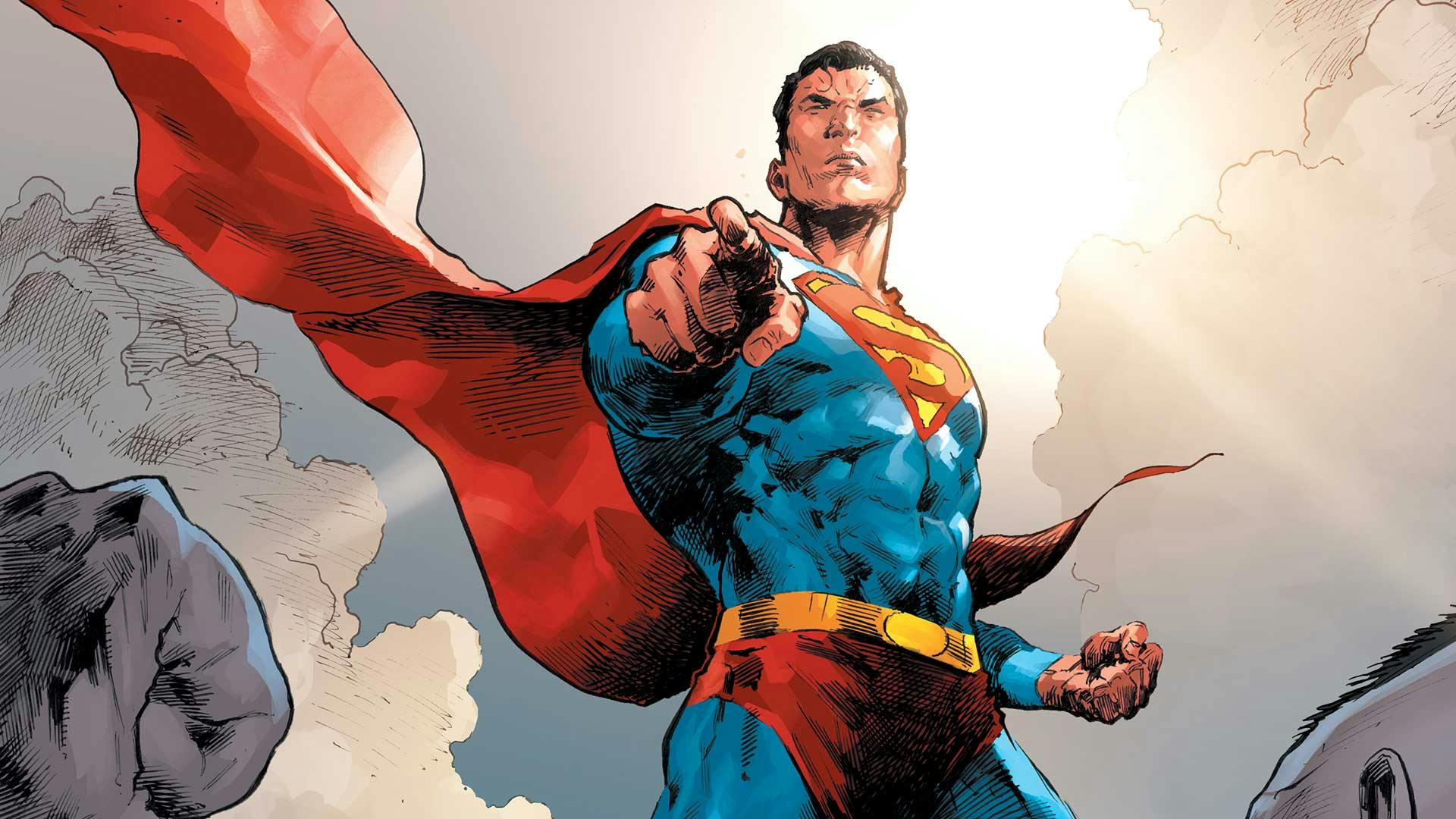 Valentine's Day is around the corner and love is in the air...and by "air," we mean the airless, endless void of space, obviously. Check out some of your favorite space-based characters getting all schmoopy in the over-sized holiday special Mysteries of Love in Space. Speaking of mysteries, the plot thickens in Heroes in Crisis #5 as all of the superheroes who stayed at Sanctuary see their deepest, darkest secrets leak all over the internet and only one dynamic duo can crack this engima: Harley Quinn & Booster Gold! Finally, in Teen Titans Annual #1, it's a rollicking, raging rampage of Robin-on-Robin revenge as Damian Wayne targets Jason Todd for death! Check out the full list below:
| | |
| --- | --- |
| Doom Patrol (2001-2003) | 20 |
| Detective Comics (1937-2011) | 347 |
| House of Mystery (1951-1983) | 199 |
| House of Secrets (1956-1978) | 130 |
| Superman (1939-2011) | 21 |
| World's Finest Comics (1941-1986) | 201 |
| Mysteries of Love in Space | 1 |
| Action Comics (2016) | 1007 |
| Batgirl (2016) | 31 |
| Batman Beyond (2016) | 28 |
| Detective Comics (2016)  | 997 |
| The Flash (2016) | 63 |
| The Flash (2016) Annual | 2 |
| Old Lady Harley | 4 |
| Heroes in Crisis | 5 |
| Justice League (2018) Annual | 1 |
| Justice League Odyssey | 5 |
| Raven, Daughter of Darkness  | 12 |
| The Silencer  | 13 |
| Teen Titans (2016) Annual  | 1 |
| The Terrifics  | 12 |
| Wonder Woman (2016)  | 63 |
HARLEY QUINN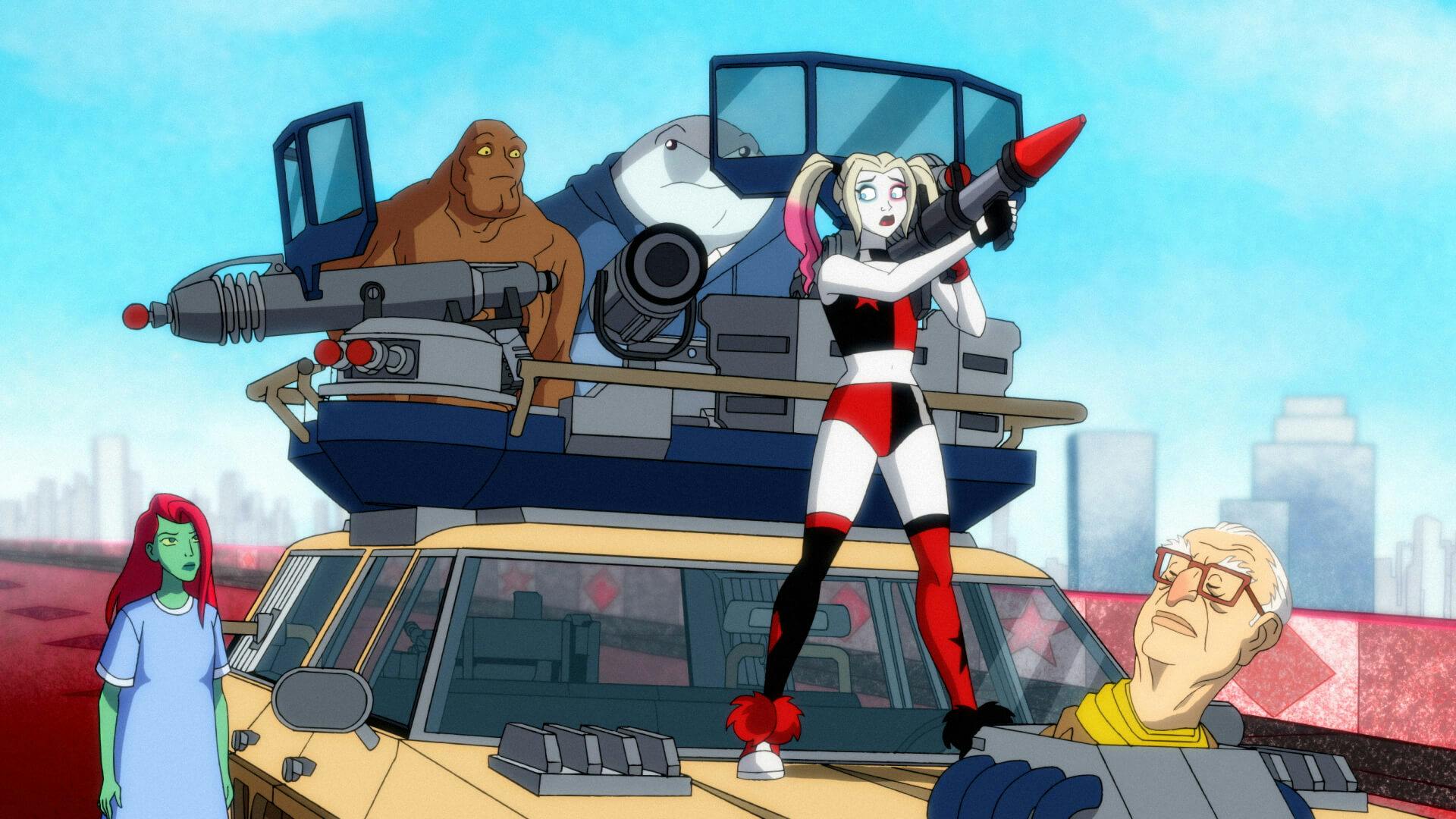 If there's one thing we've learned about Harley Quinn this season, it's that you do NOT @#$%! with her friends. Which is why we feel very bad for Scarecrow, who has kidnapped Poison Ivy to harness her plant-based toxins. Don't worry, Ivy! Harley and her crew are on the case and the odds are pretty good that they won't all die. Check out "Harley Quinn Highway" when it drops on DC Universe on Friday, February 7th!
SEARCH FOR THE SEXIEST MAN IN THE DC UNIVERSE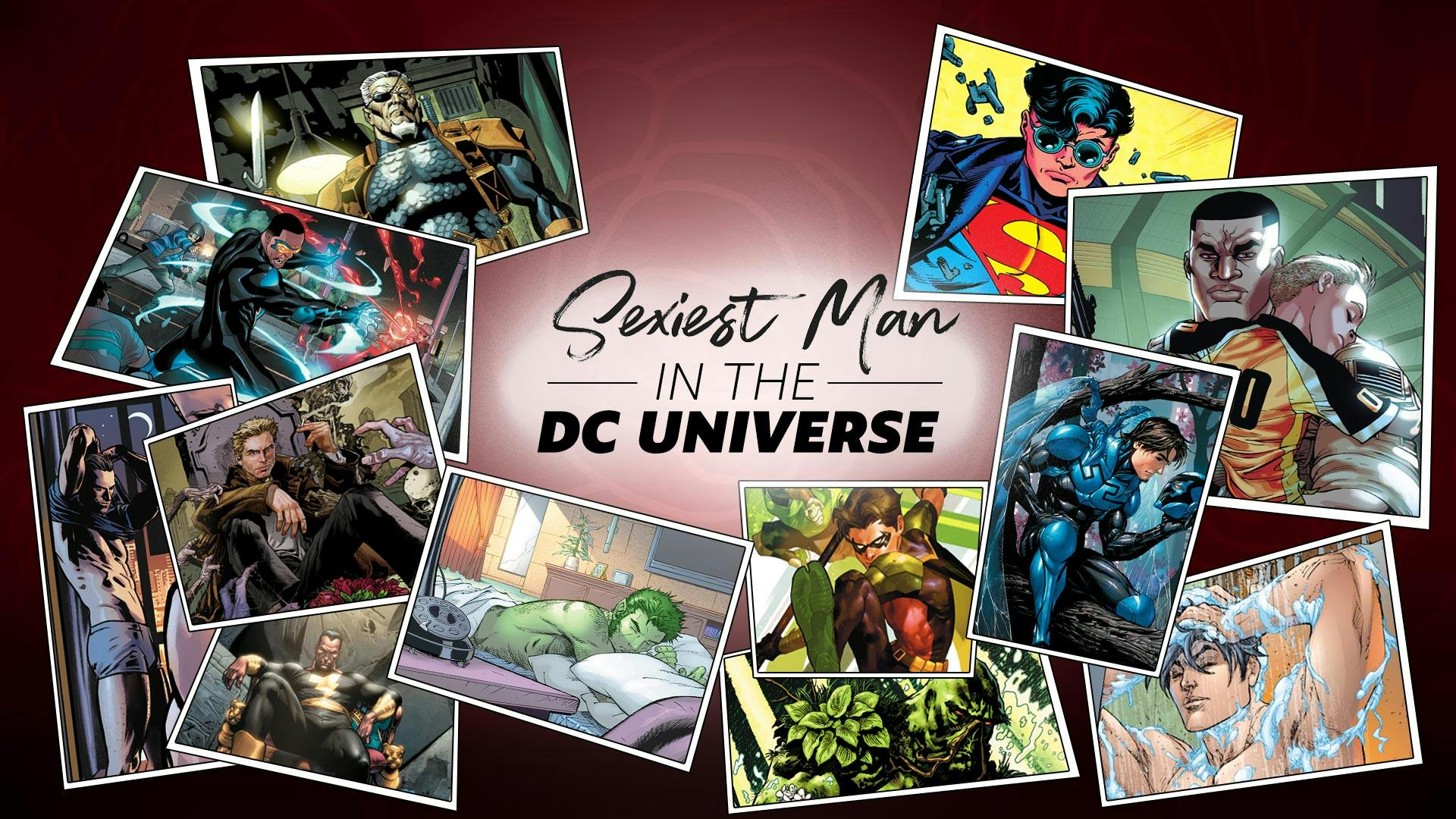 Like we said, love is in the air this month, and DC Universe is no exception. We're on the hunt to find the sexiest man in the DC Universe but there's a small catch—Nightwing isn't in the running. Dick is exhausted after being the object of affection for the DCU, so we're searching for the new king of the bachelors. We've broken it in down into 3 weekly brackets—Pretty Boys, Hunk, & Daddies—with the winners of each bracket battling each other in the last week of February...along with a special wild card pick! The Pretty Boys are up first, with Tim Drake, Conner Kent, Blue Beetle, & Beast Boy facing off. Right now, Tim & Conner are neck-and-neck, but all that could change in an instant. Vote now and let your voice be heard!
SWEEPSTAKES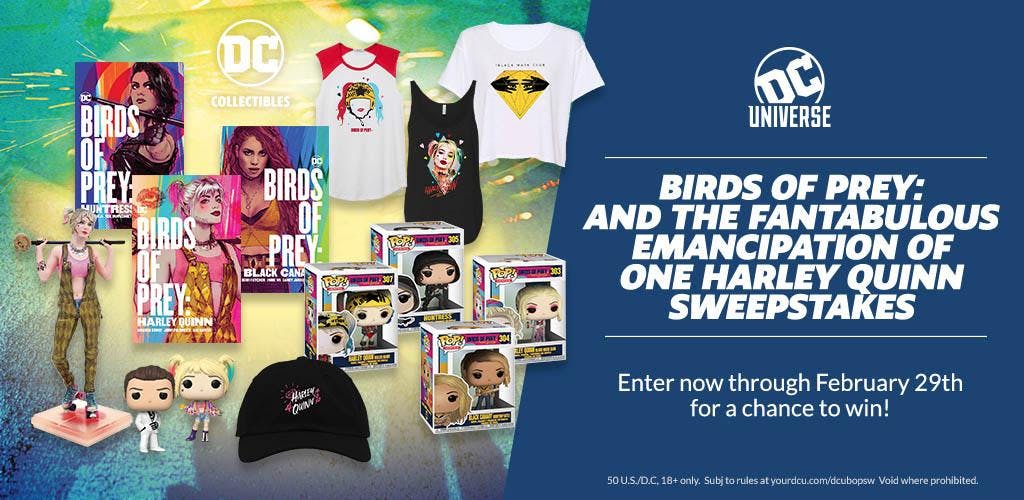 February might be the shortest month, but it's going to be one of our biggest months for sweepstakes. All month long we'll be running our special Harley Quinn & the Birds of Prey sweepstakes with more avian swag than you can shake a stick baseball bat at. Plus, this week, we've also got our Aqualad of Atlantis sweepstakes in honor of Black History Month. But hurry! You've got until the end of the month to nab those birds but only until February 7th to net Aqualad!
PILLARS OF THE COMMUNITY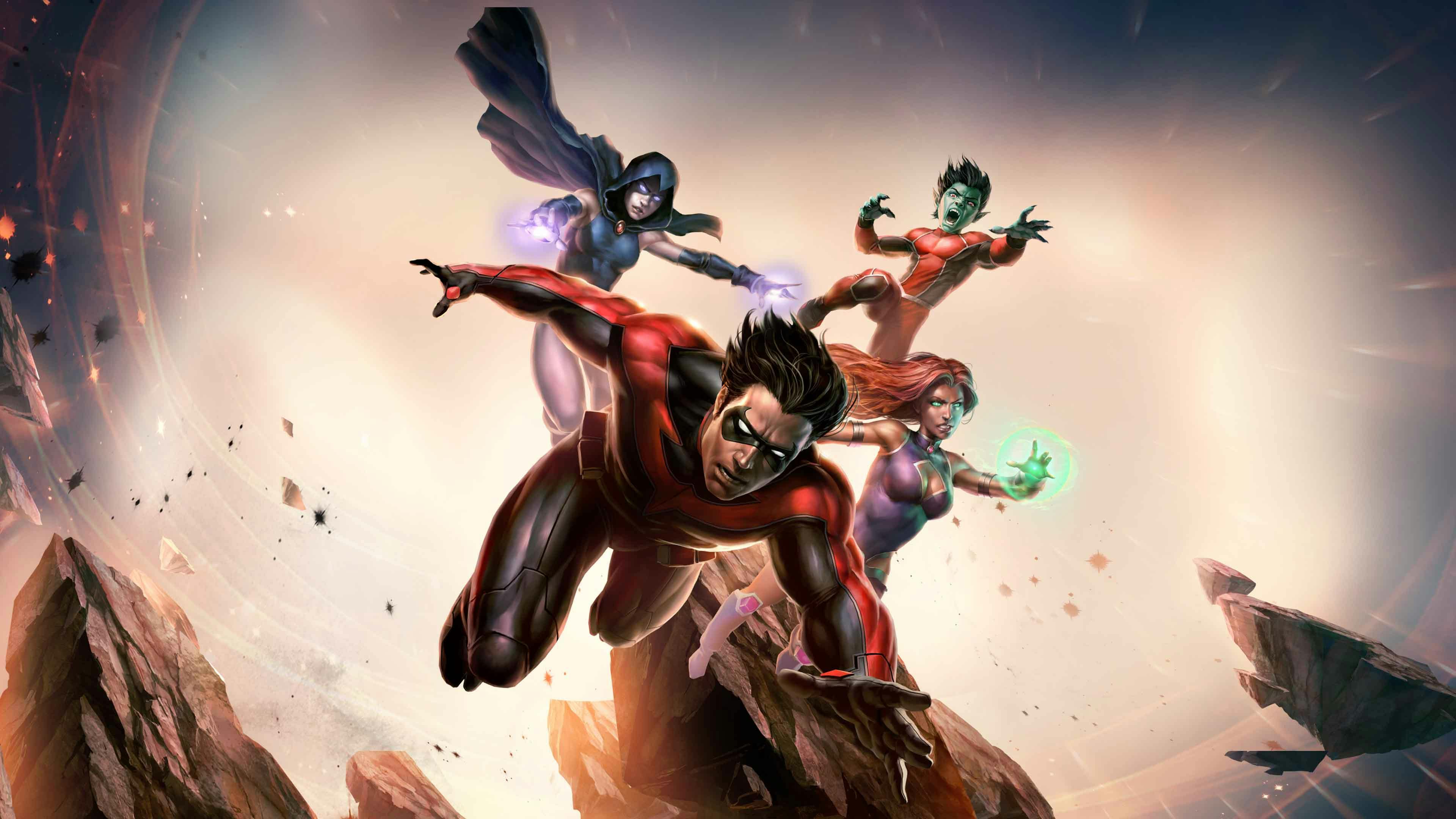 Still thirsty for more Birds of Prey content? We've got you covered with a book club covering the classic Birds of Prey storyline, "Between Dusk and Dawn." And if that's not enough, our Community's own @HubCityQuestion is hosting a Birds of Prey Trivia at 2pm PT/5pm ET on Tuesday, February 4th. Join in to test your Birds bonafides! And while we're talking about kick-ass women, check out the spirited discussion happening in the DC History Club about how the Wonder Woman TV show changed how people viewed Diana forever! Finally, hop in the Community for the Teen Titans: Judas Contract watch-along on Wednesday, February 5th, at 6p PT/9p ET.
What are you most excited for this week on DC Universe? Let us know in our Community!