The smell of roses is in the air, the sound of Barry White reverbates throughout the streets, and the number of explosions in Gotham City has reached single digits: it must be close to Valentine's Day here in DC Universe! Whether you're cuddling up with someone special, or rocking it solo this Friday, we've got plenty of cool new things for you to read, watch, and discuss in our Community. So crack open that heart-shaped box of chocolates, and read on!
NEW COMICS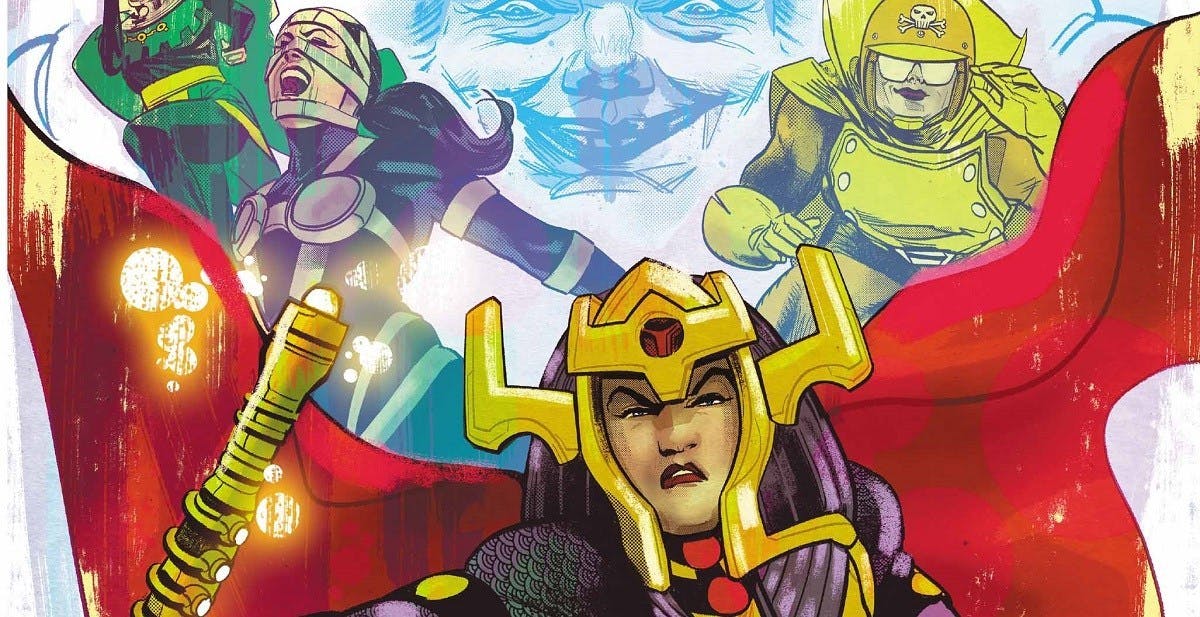 Everyone knows about Valentine's Day, but don't sleep on Galentine's Day! On February 13th, gals gather with their besties to celebrate themselves, and we've got the perfect comic book for the moment with Female Furies #1, a story of bloody revenge and bone-crunching action starring Granny Goodness' fierecest warriors. If bromance is more your speed, check out Adventures of the Super Sons #7 as Damian & Jon have to break out of intergalactic juvie hall! And one of DC's strongest couples, Green Arrow & Black Canary, have to fight their way out of a city gone psychotic in Green Arrow #49. Check out the full list below:
| | |
| --- | --- |
| Detective Comics (1937-2011) | 348 |
| House of Mystery (1951-1983) | 200 |
| House of Secrets (1956-1978) | 131 |
| Superman (1939-2011) | 22 |
| Superman's Girlfriend, Lois Lane (1958-1974) | 21 |
| Wanted (1972-1973) | 1 |
| World's Finest Comics (1941-1986) | 202 |
| Adventures of the Super Sons | 7 |
| Batman (2016)  | 64 |
| Deathstroke (2016)  | 40 |
| Female Furies  | 1 |
| Green Arrow (2016)  | 49 |
| Green Lantern (2018)  | 4 |
| Harley Quinn (2016)  | 58 |
| Justice League (2018)  | 17 |
| Man and Superman 100-Page Super Spectacular  | 1 |
| Suicide Squad Black Files  | 4 |
| The Curse of Brimstone  | 11 |
| Teen Titans Go!  | 65 |
| Young Justice (2018)  | 2 |
HARLEY QUINN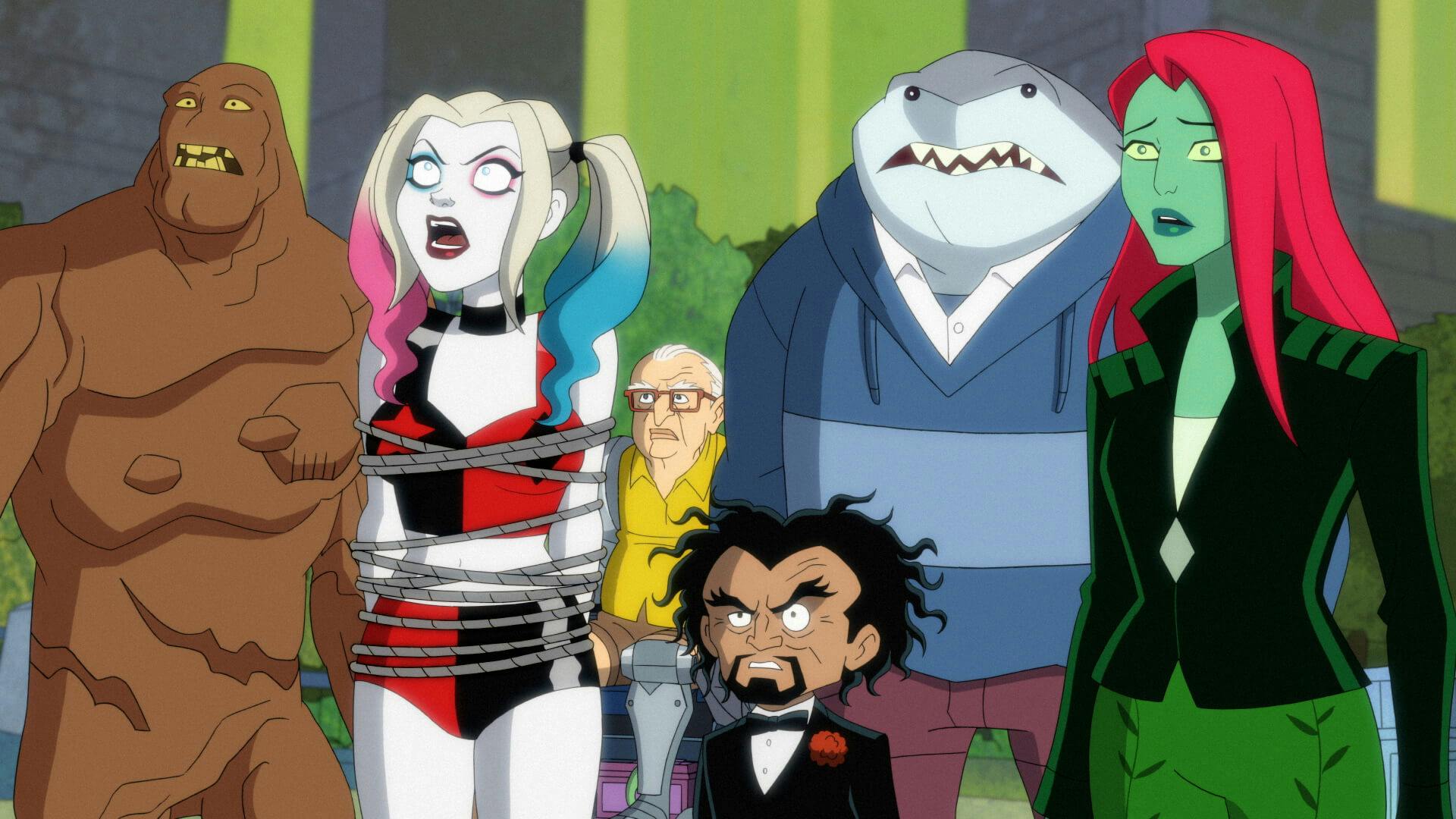 Who's behind Ivy's kidnapping? Harley thinks she's got a pretty good idea of who's pulling the strings...and their name rhymes Degion of Loom! Check out "Devil's Snare" when it drops on DC Universe on Friday, February 14th!
DC'S HOTTEST BACHELOR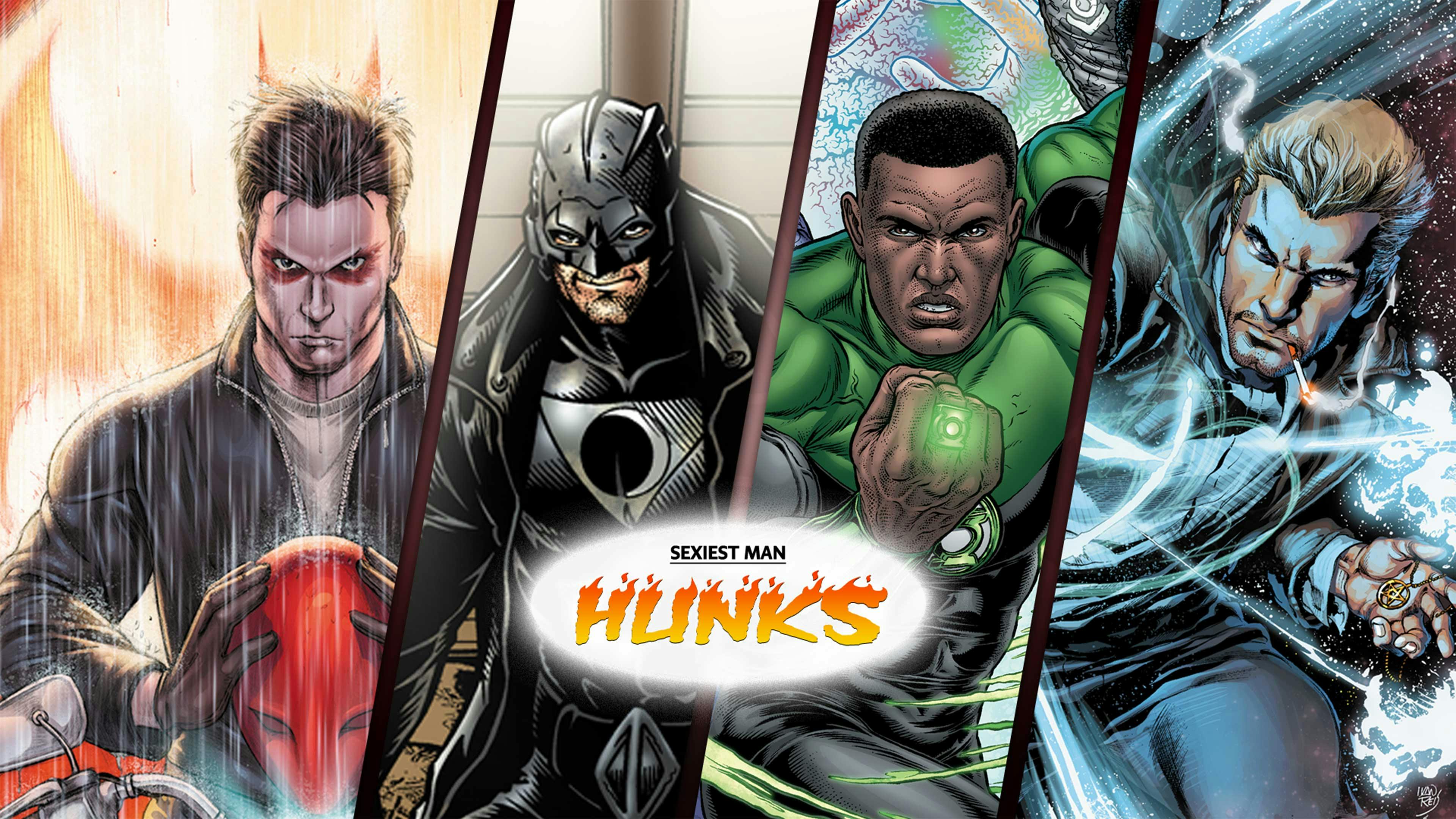 The search for the sexiest man in the DC Universe continues! Last week belonged to the Pretty Boys, and Tim Drake and Conner Kent are neck-and-neck for the top position. But as week 2 dawns, we turn our attention to the Hunks! Jason Todd, Midnighter, John Stewart, and John Constantine are battling to represent in our Bachelor Finals. Cast your vote today!
MY SPOOKY VALENTINE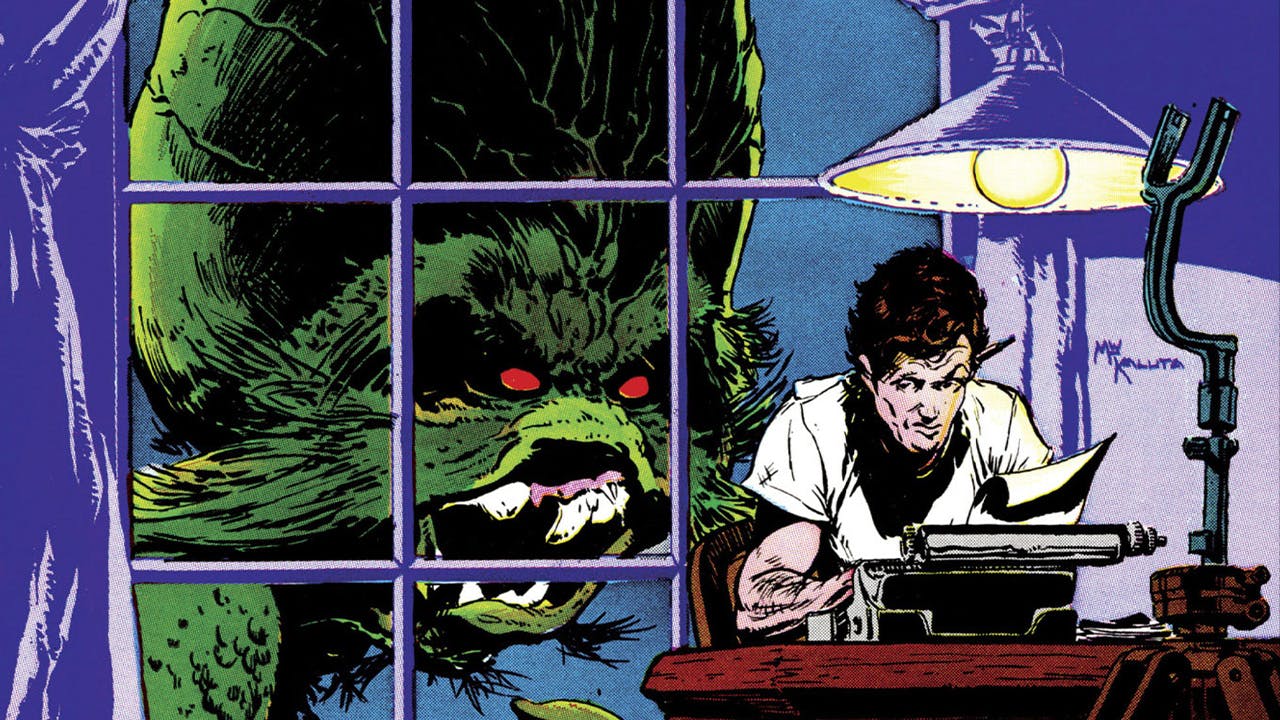 We've got a special treat for everyone who thinks Valentine's Day can be a little scary! We're pairing some classic horror comic covers with cheeky V-day wishes. Send them to your friends or print them up and cut them out for a real old-school Valentine's feel. Stay tuned for more!
SWEEPSTAKES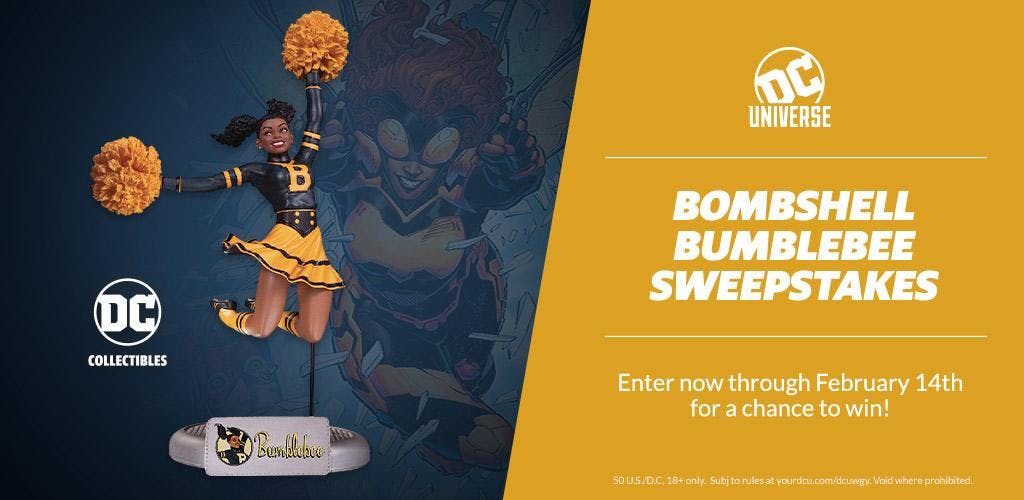 What's the buzz? Why, it's our Bombshell Bumblebee Sweepstakes with the our favorite insect this side of Blue Beetle. But enter now while this sweepstake is in full bloom -- just like spring flowers, it won't last forever!
PILLARS OF THE COMMUNITY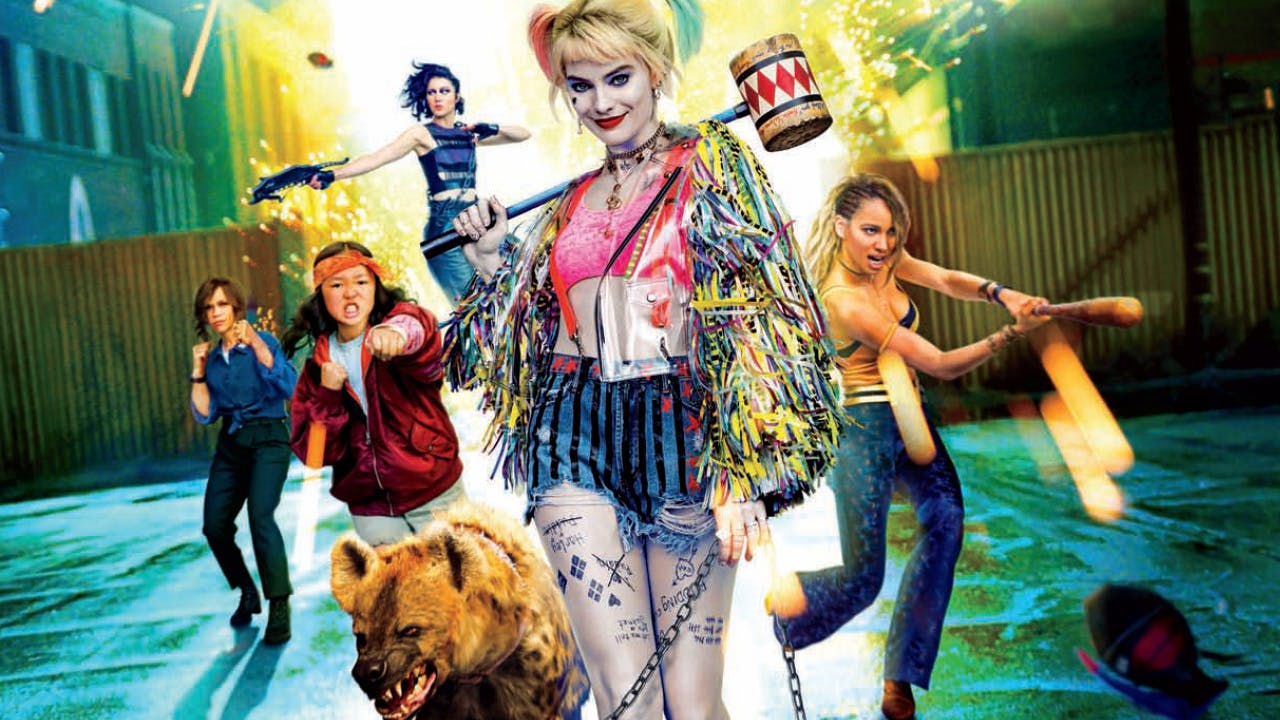 Did you see Birds of Prey in theaters this weekend? There's a rollicking thread talking about Harley's latest big screen adventure and all the cool Easter eggs and inside gags you might've missed. And speaking of movie watching, the Community is having a Justice League Dark watch-along this Wednesday, 2/12 @6:00PM PT / 9:00PM ET. Check it out! Finally, if you haven't joined a book club here yet, you're missing out on both sharing some classics and digging into those new favorites you've been meaning to read. Check out the list here (our personal current favorite is the Psychology of the Supervillain club!), find one that speaks to you, and jump in!
What are you most excited for this week on DC Universe? Let us know in our Community!