Though the days are getting shorter, DC Universe is still lighting the way with tons of new cool stuff to read, watch and discuss in our Community. So flip on the lights, stoke a roaring fire, or just let the glow of your device illuminate your face...and read on!
NEW COMICS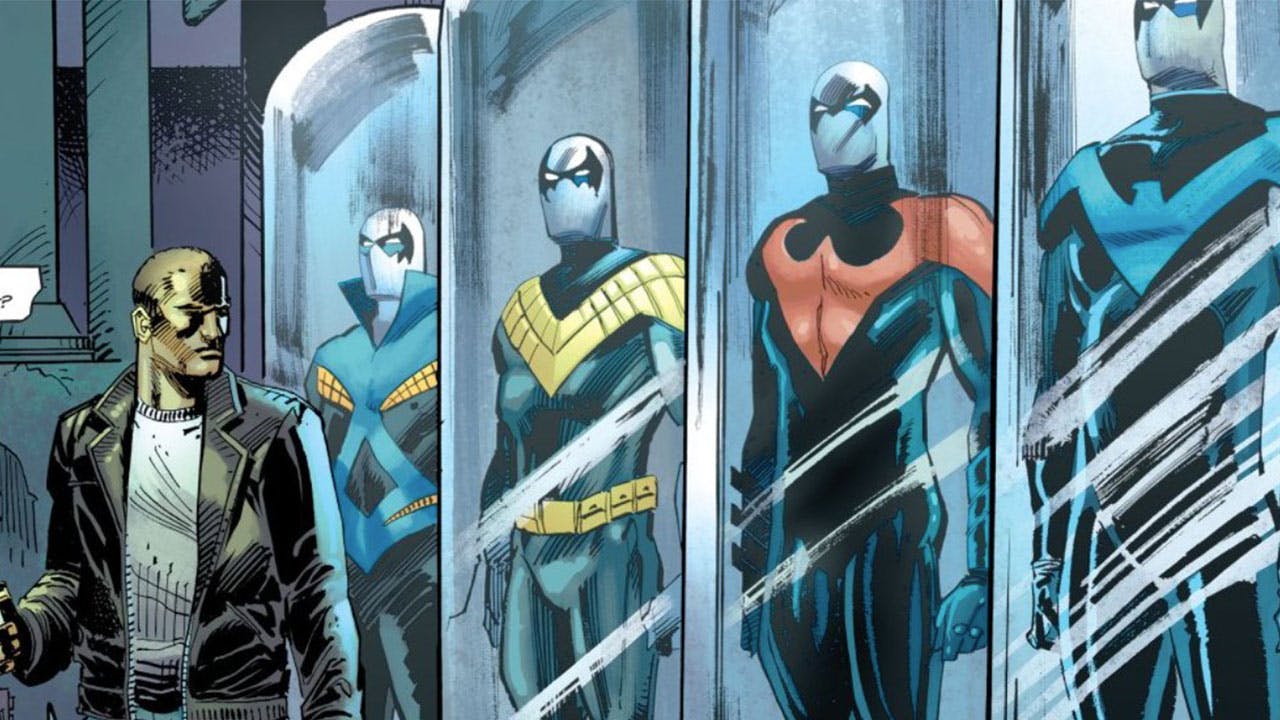 Hecate the witch-goddess of magic is kicking off spooky season in a big way in 'Wonder Woman and Justice League Dark: The Witching Hour' #1 as she begins to siphon out magic from people across the world, inluding Wonder Woman herself!  Plus, in 'Nightwing' #50, after barely surviving a bullet to the head, Dick Grayson's life changes forever. Does this mean the death of Nightwing?! Finally, in 'Green Lanterns' #56, Cyborg Superman and the Ravagers take advantage of the weakened Corps to bring the cosmos to the brink of destruction. Check out the full list of new titles below!
| | |
| --- | --- |
| Deadman (2001-) | 4 |
| Detective Comics (1937-2011) | 328 |
| Doom Patrol (2001-2003) | 2 |
| The Joker | 10 |
| Hourman (1999-2001) | 25 |
| House of Mystery (1951-1983) | 182 |
| House of Secrets (1956-1978) | 113 |
| Superman's Girlfriend, Lois Lane (1958-1974) | 16 |
| Superman's Pal, Jimmy Olsen (1954-1974) | 3 |
| Superman (1939-2011) | 6 |
| Nightwing (2016-) | 50 |
| Batman (2016-) | 56 |
| Green Lanterns (2016-) | 56 |
| Green Arrow (2016-) | 45 |
| Harley Quinn (2016-) | 51 |
| Deathstroke (2016-) | 36 |
| The Unexpected (2018-2019) | 5 |
| The Curse of Brimstone (2018-) | 7 |
| DC Nation (2018-) | 5 |
| Justice League (2018-) | 9 |
| Death of Superman, Part 1 (2018-) | 10 |
| Adventures of the Super Sons (2018-) | 3 |
| Wonder Woman and Justice League Dark: The Witching Hour (2018-) | 1 |
| Teen Titans Go! (2013-) | 60 |
TITANS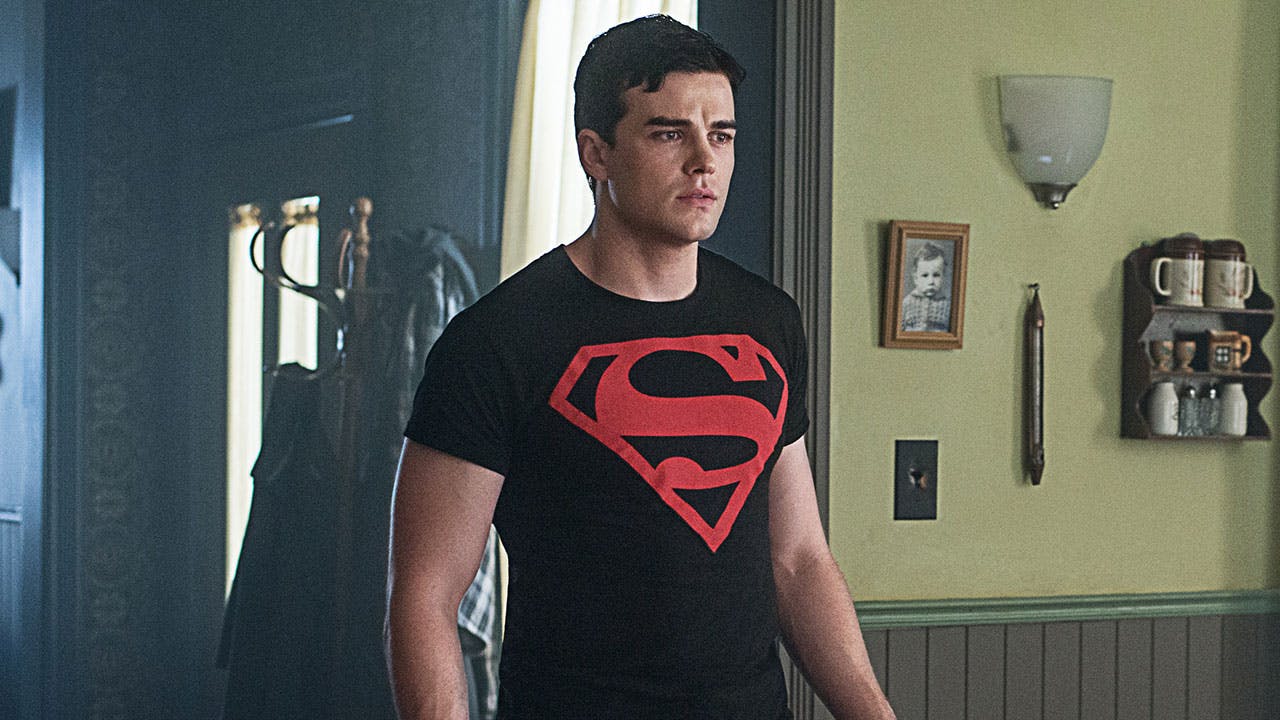 Last week's episode of DC Universe's 'Titans' ended on a cliffhanger...or is that a skyscraper-hanger? While Jason Todd's life hangs in the balance, in this week's episode of 'Titans' we meet possibly the bravest and most noble future member of the team...Krypto! Oh, and some guy named Conner. Check out "Conner" when it drops this Friday, October 11th to find out more!
COMMUNITY 2.0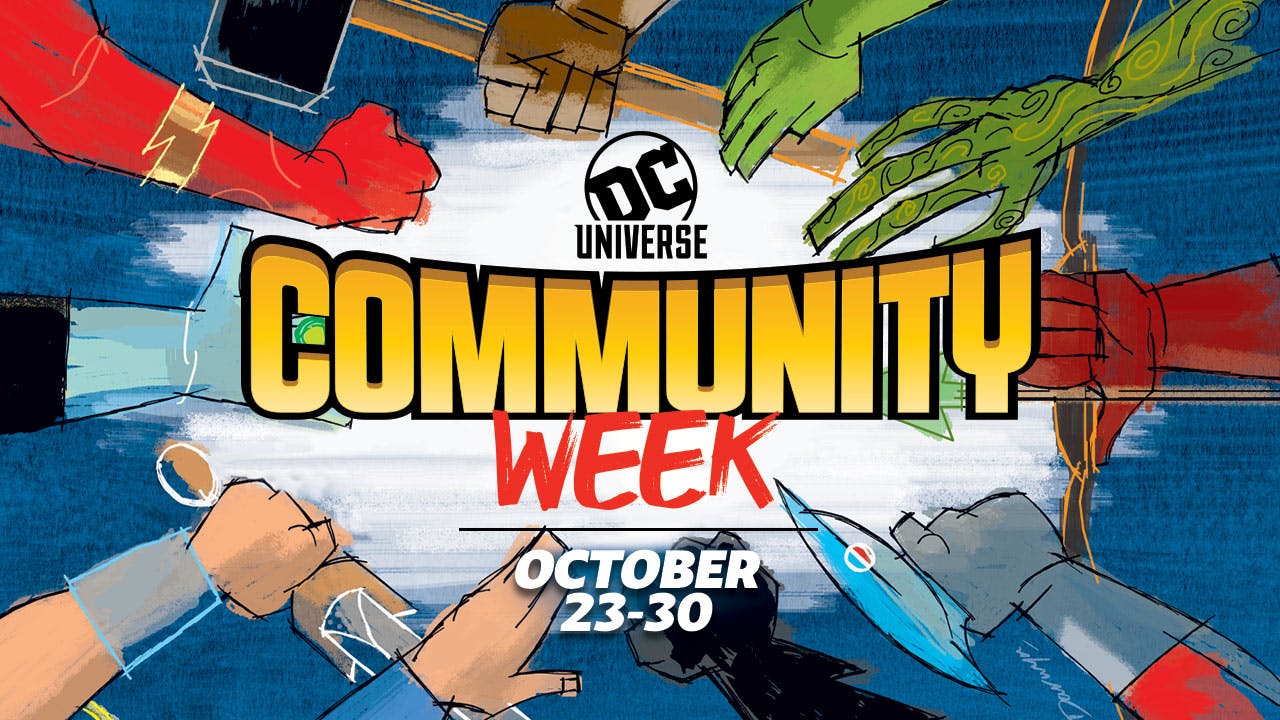 A shiny, snazzy new DC Universe Community experience is just around the corner! And with all that snazz comes cool features like badges, direct messaging, and so much more. But be on alert: in order to put all these cool new toys into place, Community with be going dark from October 14th until October 23rd. Get the full scoop here!
SWEEPSTAKES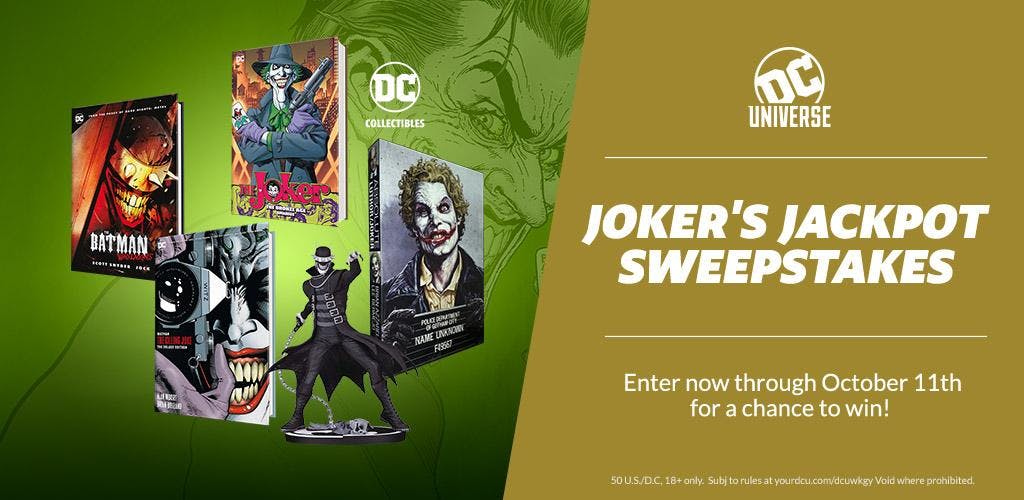 We're celebrating the Clown Prince of Crime's invasion of the multiplex with the Joker's Jackpot of Swag Sweepstakes. Enter now through October 11th for your chance to win enough Joker goodies to put a smile on anyone's face. 
POLL POSITION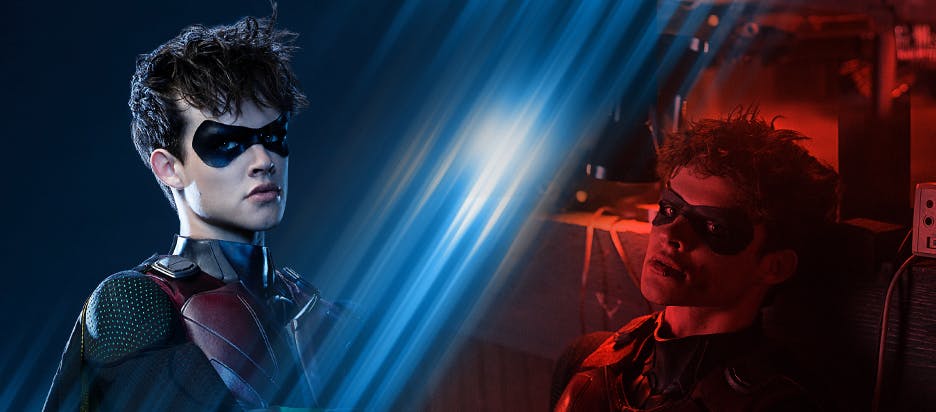 As we mentioned before, as of the last episode of 'Titans,' Jason Todd's fate is up in the air...literally. As a nod to the infamous original poll that doomed Jason to death, our poll this week asks if you think 'Titans' Jason Todd should live or die? As of now, Jason will live another day, but these things do have a tendency to turn out badly for him....
PILLARS OF THE COMMUNITY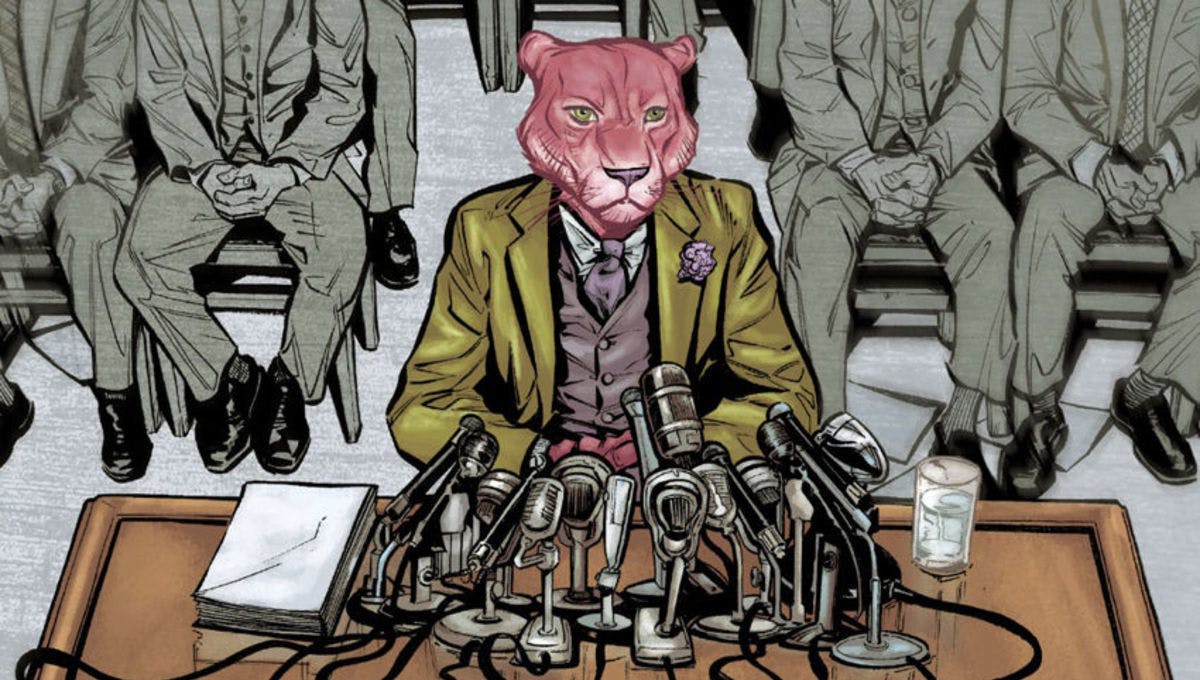 This week's DCU Book Club covers the incredible and highly-acclaimed 'Exit, Stage Left: The Snagglepuss Chronicles,' which reimagines Hanna-Barbara's Southern dandy as a closeted playwright caught up in the McCarthy witch hunts of the 1950s. An amazing gem of a book, it should spur lots of great discussions, so be sure to hop on in! Also, @RedInferno asks for your dream Justice League line-up. For our tastes, if it doesn't have Martian Manhunter, it ain't for us... Finally, @AstroWolfBoy asks for your Halloween reading recommendations. We might have a good list for you, AWB, sooner than you think!
What are you most excited about this week on DC Universe? Let us know in our Community!