We're now almost halfway through the first season of DC Universe's 'Swamp Thing' and it's quickly become clear that in the small town of Marais a darkness is rising. Whether due to Avery Sunderland dumping a strange scientific accelerant into the swamps or the mysterious disease that seems to have been born from it, things are going from bad to worse. As we head into "Darkness on the Edge of Town," there's a murderer on the loose and a monster in the glades. With that in mind, we've picked the five spookiest moments from this week's episode to scare you silly...
The Body in the Swamp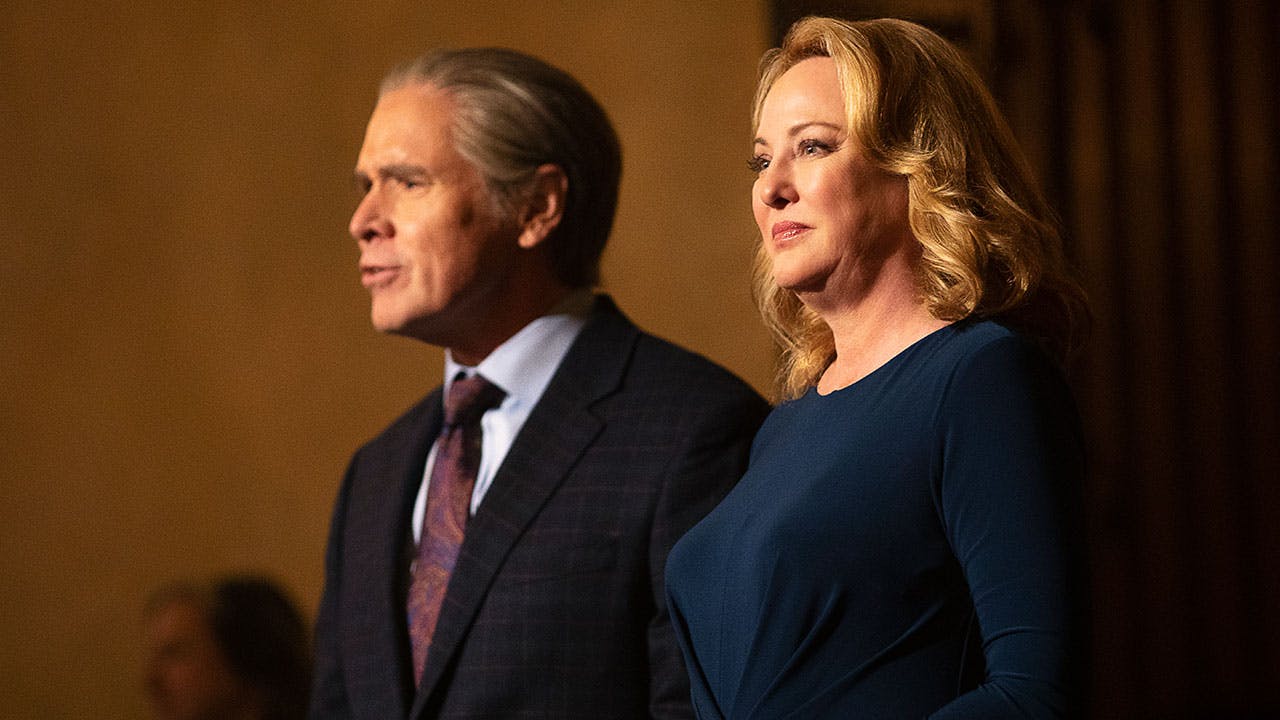 This episode starts with a big reveal as we get a glimpse at Avery's childhood. The flashback comes as he burns the body of an old friend turned potential threat. It hints that Avery's father was just as brutal and bloodthirsty as the old man himself. But the real shock comes soon after, as two men are seem in the swamp cutting down trees. All is going well until a rotten body falls on top of them in a gory moment that sees the cadaver apparently cut one of the men, Todd, on his arm. It's a key moment because not only is it spooky AF but it also directly leads to our next most horrifying scene...
Todd's Very, Very Bad Trip
In one of the goriest and most horror-drenched moments from the series so far, Todd is working his day job at Delroy's bar when he sees a snake in the dishes that he's washing. Within seconds the serpent appears to be wrapped around his arm, but as the audience -- as well as Liz and Delroy can see -- there's actually nothing there. Terrified by his hallucination, Todd begins hacking and slashing at his arm before stuffing it into the food processor. As if that wasn't hardcore enough, Todd even treats us to a look at his mangled hand as he pulls it out. So what made the kind-hearted kid turn on himself? It seems like it was something from the swamp, and it isn't done terrorizing the townspeople of Marais yet.
Jason Woodrue Gets His Hands on Swamp Thing (Kinda)
Though this is more of a serious case of foreshadowing than anything else, in this episode fans get a look at just how Jason Woodrue becomes the Floronic Man. After convincing Abby to give him the sample she took from Alec, Woodrue is in possession of the very melding of swamp magic and science that will eventually drive him mad and turn him into the villain made famous in the classic 'Saga of the Swamp Thing' comic.
Delroy Faces Up to the Demons of His Past
With Todd's body still warm in the bar, Delroy gets a nagging itch that quickly turns into something far more sinister. The team behind 'Swamp Thing' does a great job this episode of introducing backstory and exposition through innovative means. But for poor old Delroy that means reliving one of the most horrific nights of his life. If you're a fan of home invasion movies, then the axe-wielding strangers at the window will likely look familiar. But as Liz, Abby, and Lucilia try to escape Delroy and his shotgun, it becomes clear that once again this is all in Delroy's head, just like it was for Todd. Though the trio of strong women manage to save him, it's clear there's something even darker than Swamp Thing in the glades, and it looks like it's connected to the body that fell from the tree at the beginning of "Darkness on the Edge of Town."
Abby's Worst Nightmare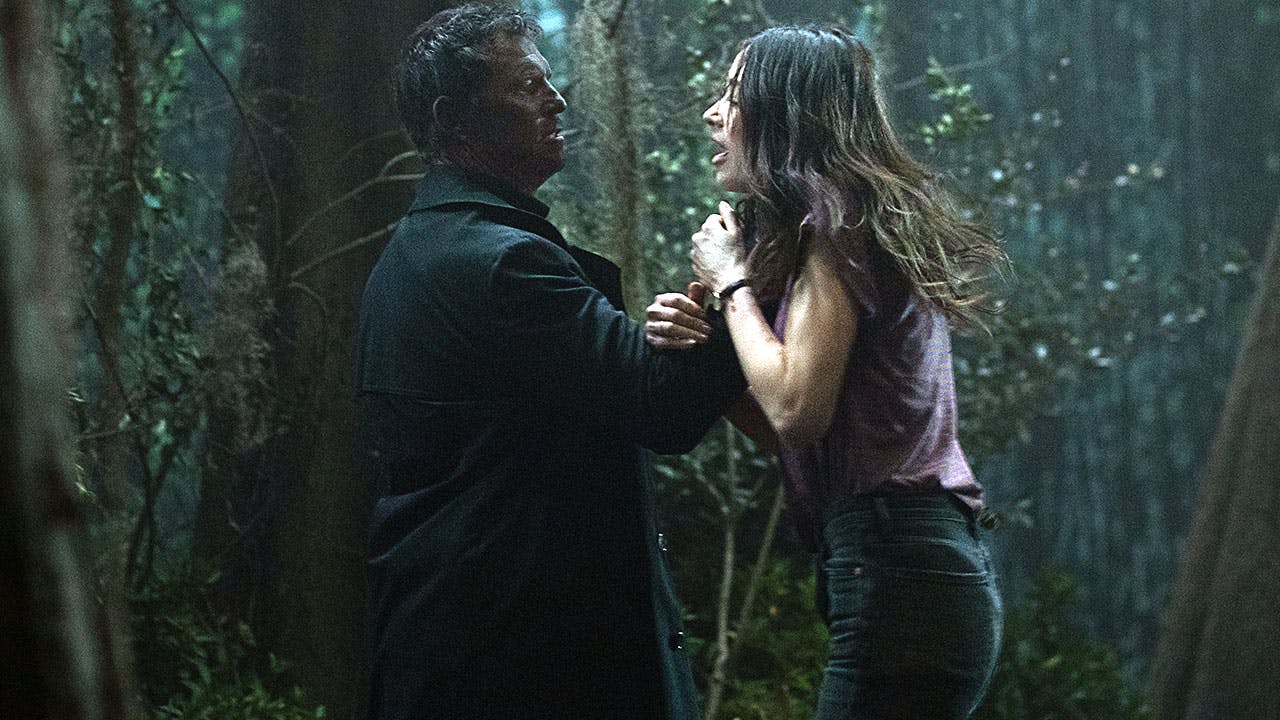 As this entry of 'Swamp Thing' comes to an end, audiences are given an answer as to why the town has been under the thrall of their own nightmares since the body fell from the tree. It turns out a strange disease befell the town in the 1930s, which saw many of Marais' residents kill themselves or each other. It seems like the dead body still held the virus, and after Abby tries to save Lucilia from her own hallucination she's quickly infected. During her trip into the depths of the swamp, she sees a man who threatens and chokes her. It's quite possible, as he keeps referencing her mother, that the shadowy figure is none other than Anton Arcane, Swamp Thing's most formidable foe and Abby's own uncle.
This episode was so packed with spooky, scary, and haunting moments that it was hard to fit them all in. But as Abby and Swamp Thing connect just before the credits roll, there's a moment of hope, as the pair establish a true friendship and agree to face the coming threats together. You'll have to tune in next week to see what they'll be fighting. But after "Darkness on the Edge of Town," you can be sure it's the kind of supernatural being that nightmares are made of.
What did you think of this week's episode? Let us know in our Community!