There are two opinions people have of Sandra Woosan, deadliest woman on Earth, butt-kicker of Batman, and mother of Cassandra Cain: either she's the greatest, most terrifyingly skilled martial artist who's ever lived, or you are wrong. An expert in every deadly form of personal combat, Lady Shiva is unmatched on the battlefield. Her wardrobe, however, has included some...let's call them "choices." Never one to be constrained by a single uniform, Shiva is a creature of constant reinvention. As fashion critics, we've restrained ourselves to 25 of her most memorable looks throughout her 45-year history. Let's review the very best and very worst of what the most dangerous woman alive has to offer.
THE SEVENTIES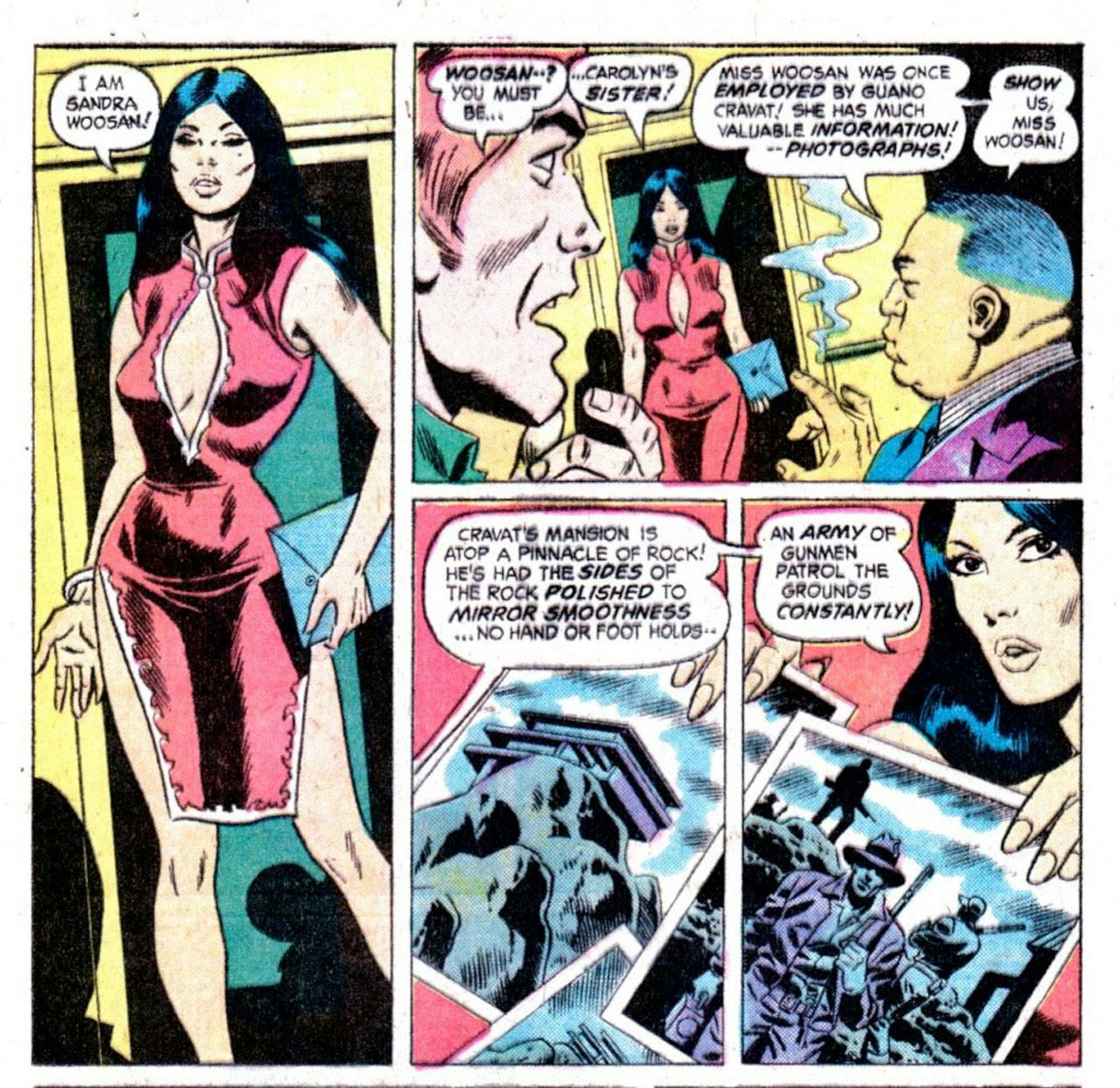 Astonishingly impractical. Perfectly unassuming. Exactly as planned. 8/10.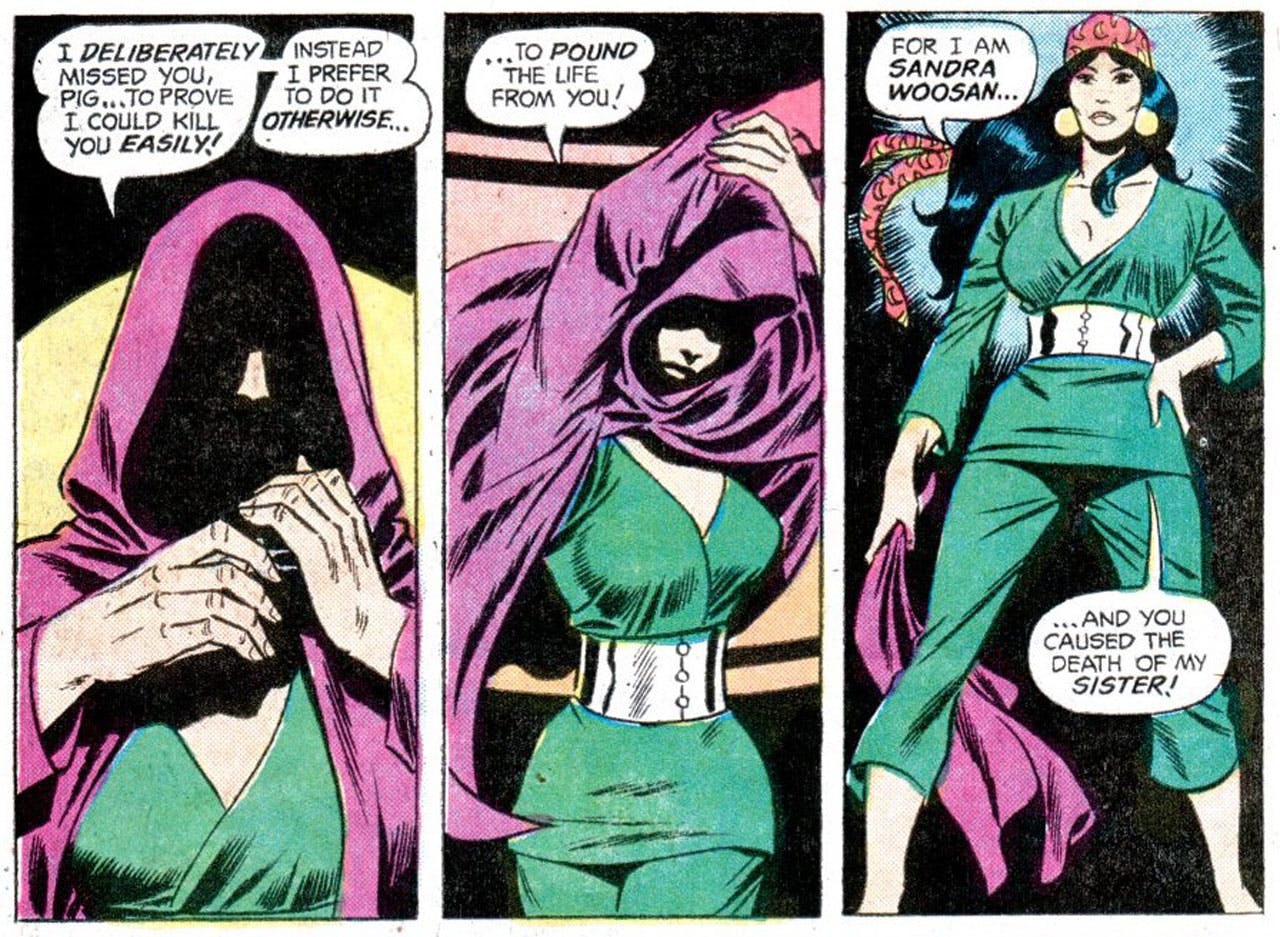 Little bit pirate, little bit ninja, entirely '70s. We don't know what's worse -- the giant metal belt or the fact that it actually serves a useful plot purpose in the story. 9/10.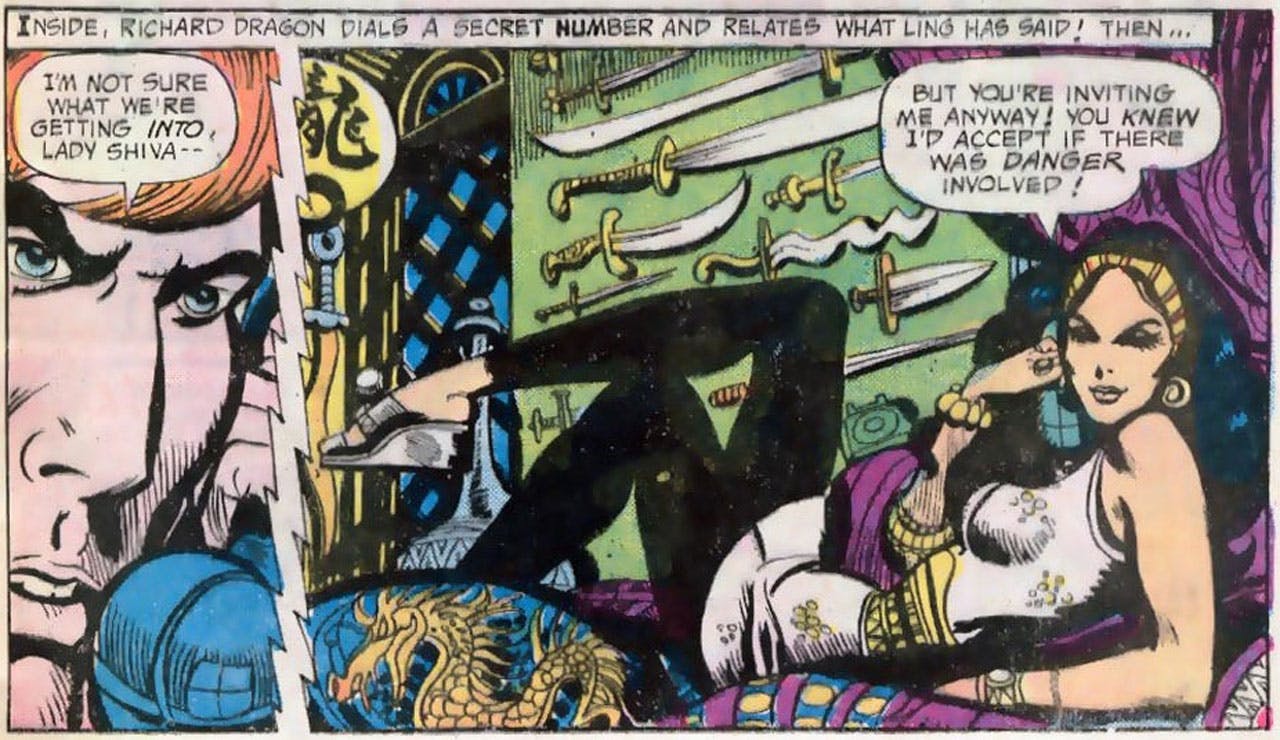 Standout pose? Check. Wall of swords? Check. Jewelry? Unnecessarily high wedge shoes? *Very* check. 7/10 outfit, but 10/10 for wearing it with style.
THE EIGHTIES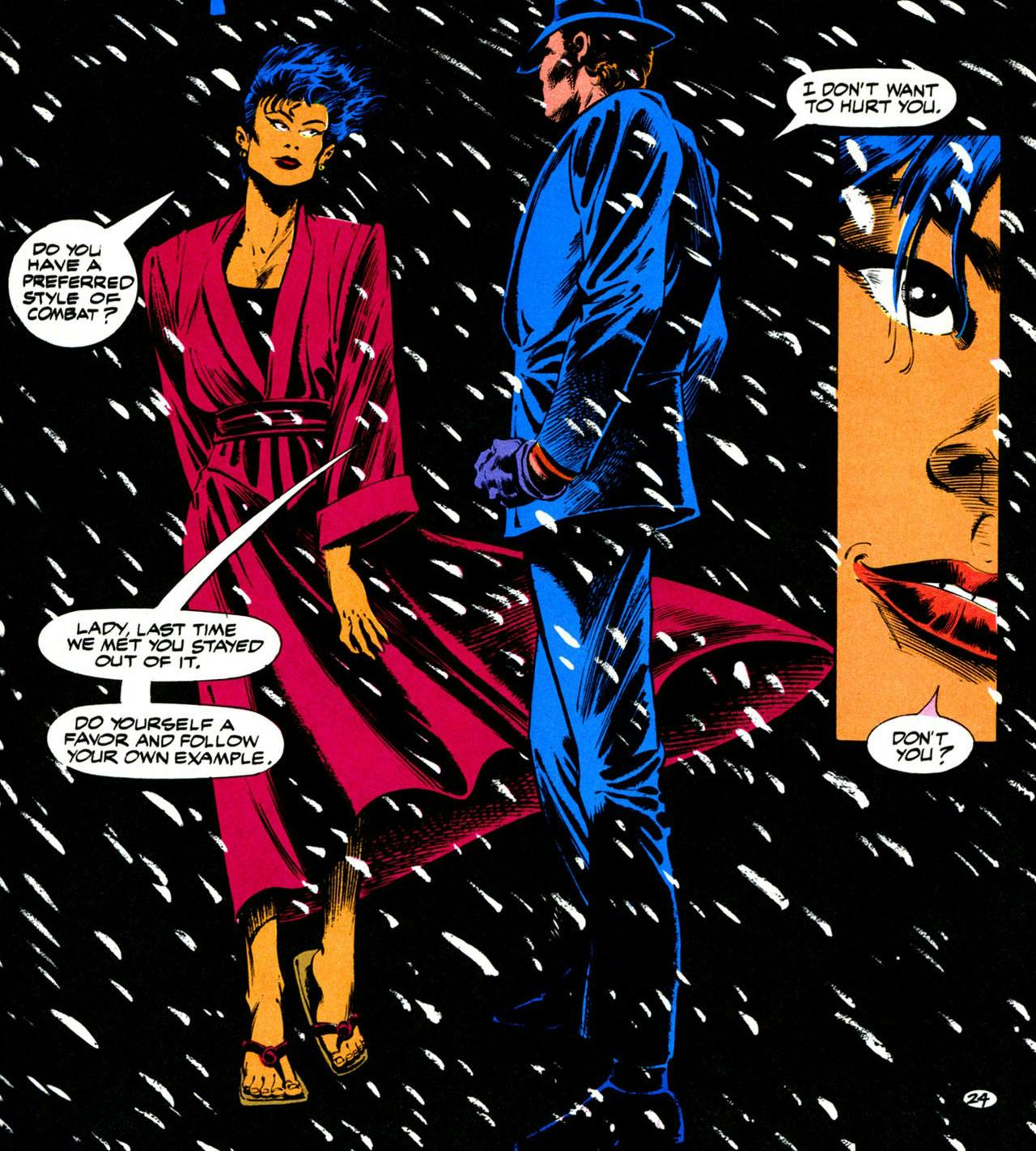 The beginning of one of the real classic looks. Love the short hair and flowy coat. Shiva looks good in purple. 10/10.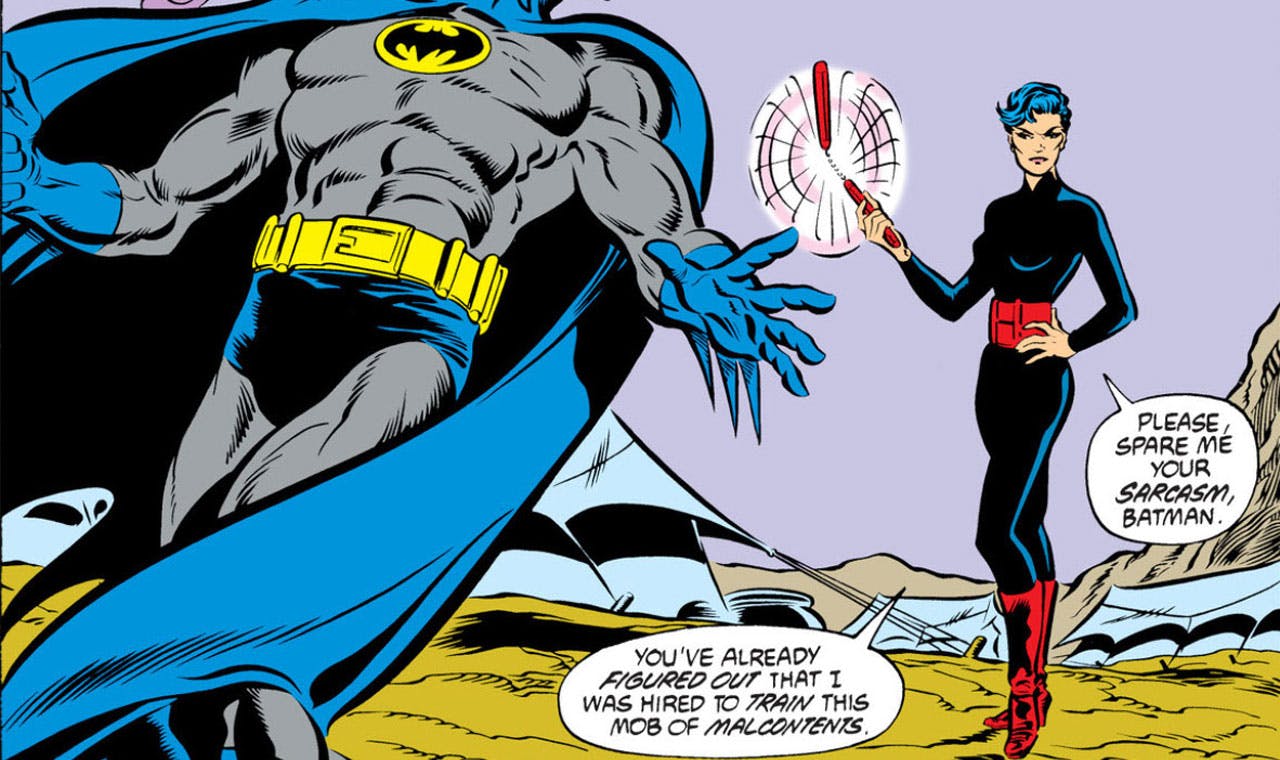 Debuting in "A Death in the Family," this outfit, with only variations in belt color, has made enough subsequent appearances that it was clearly on some artist reference sheet somewhere. It shouldn't have been. Outlandish outfits are acceptable, but the one thing Shiva's outfit should never be is BORING. 2/10.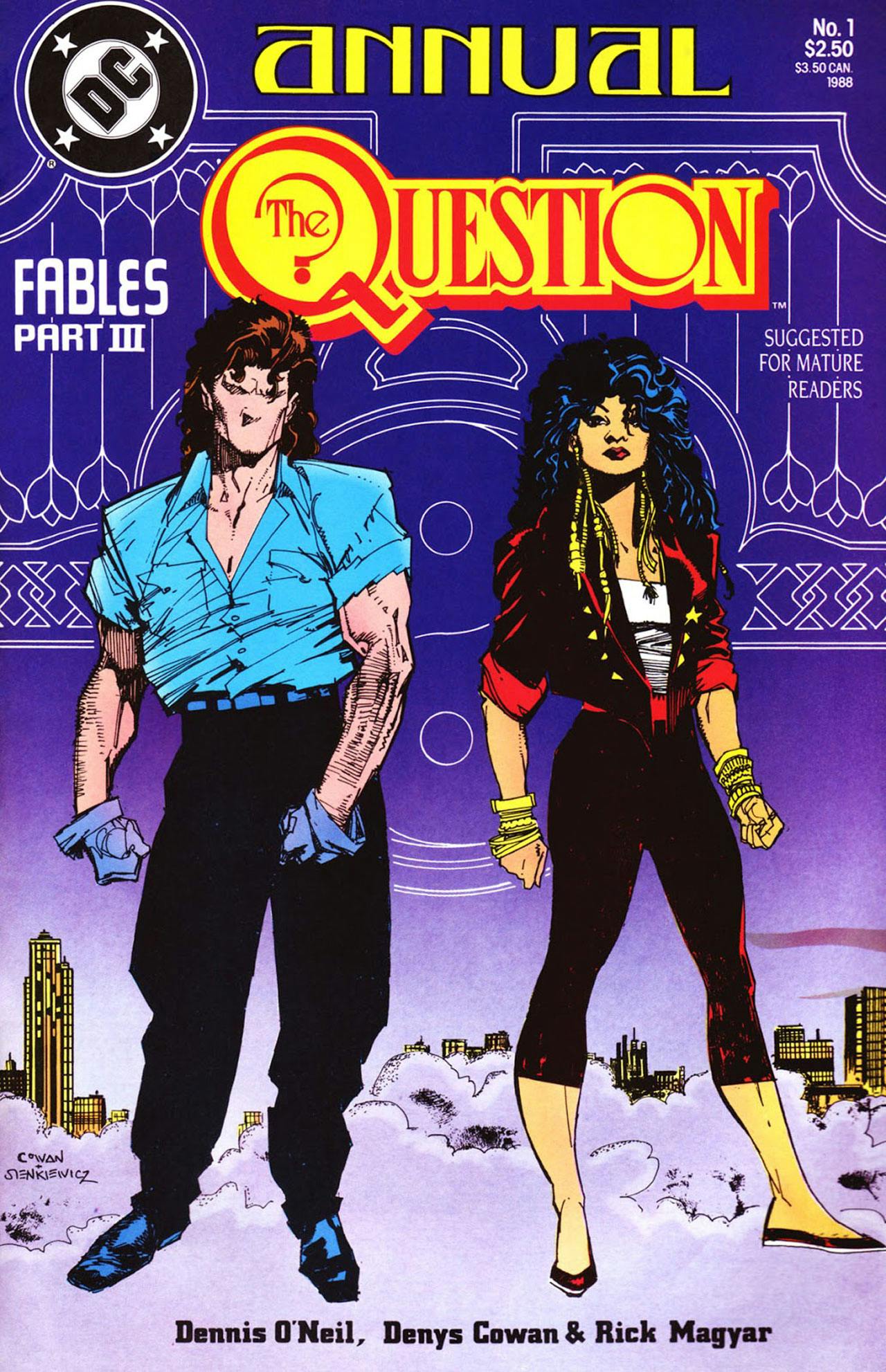 *Really* leaning into the pirate vibes of her earlier stuff. 9/10.
THE NINETIES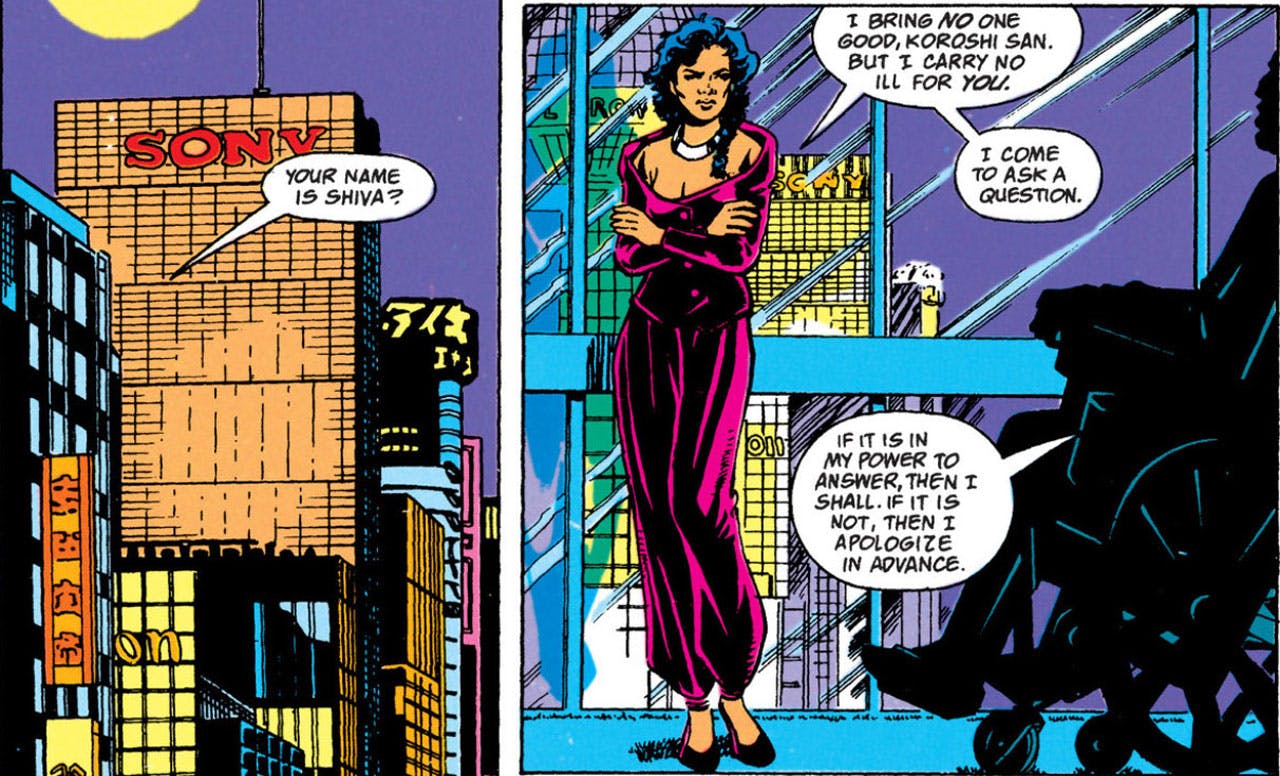 Shiva thought this outfit would be a good idea when she chose it and is clearly now having second thoughts. 6/10.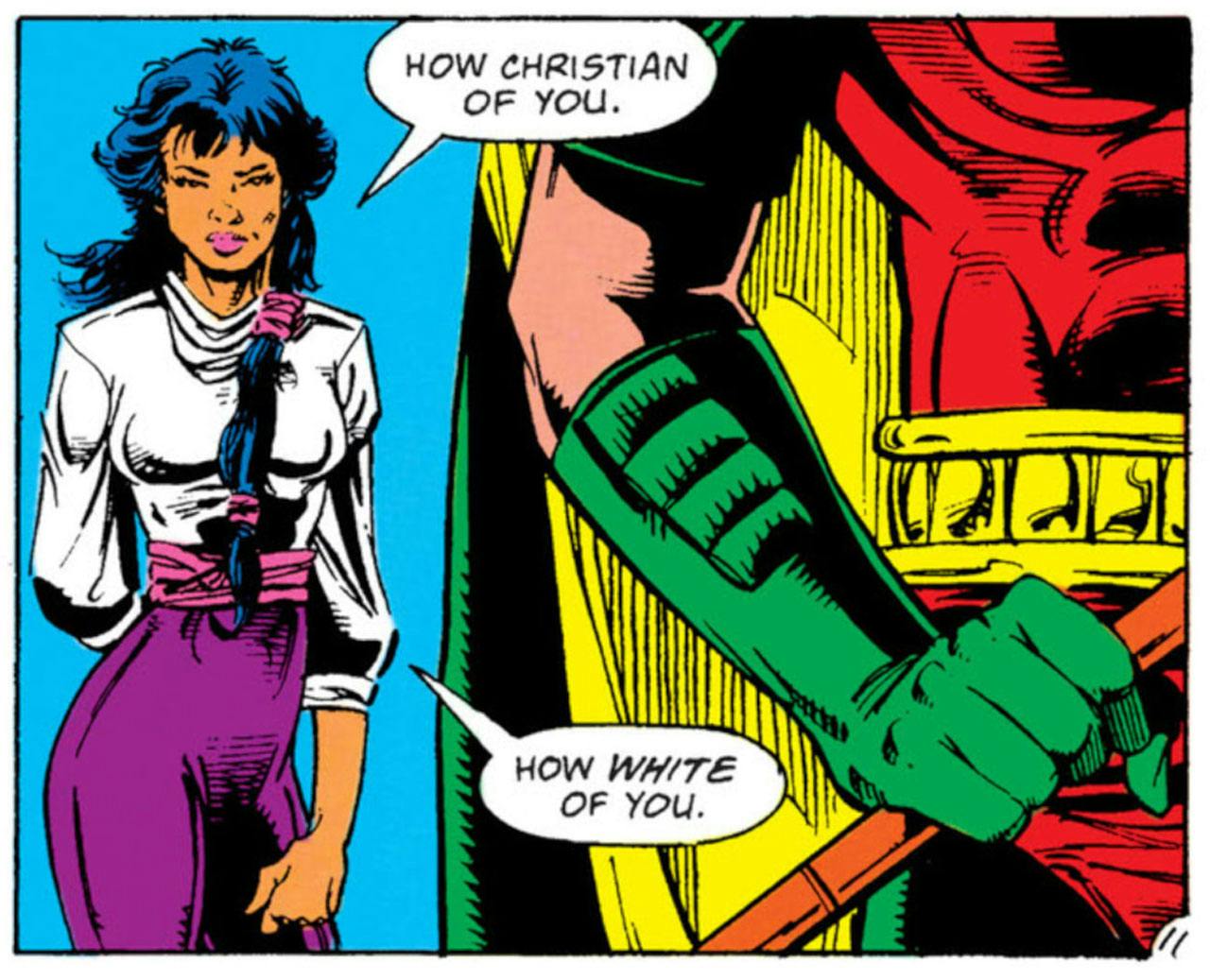 One of her pigtails came undone and she's just trying to work it. 6/10.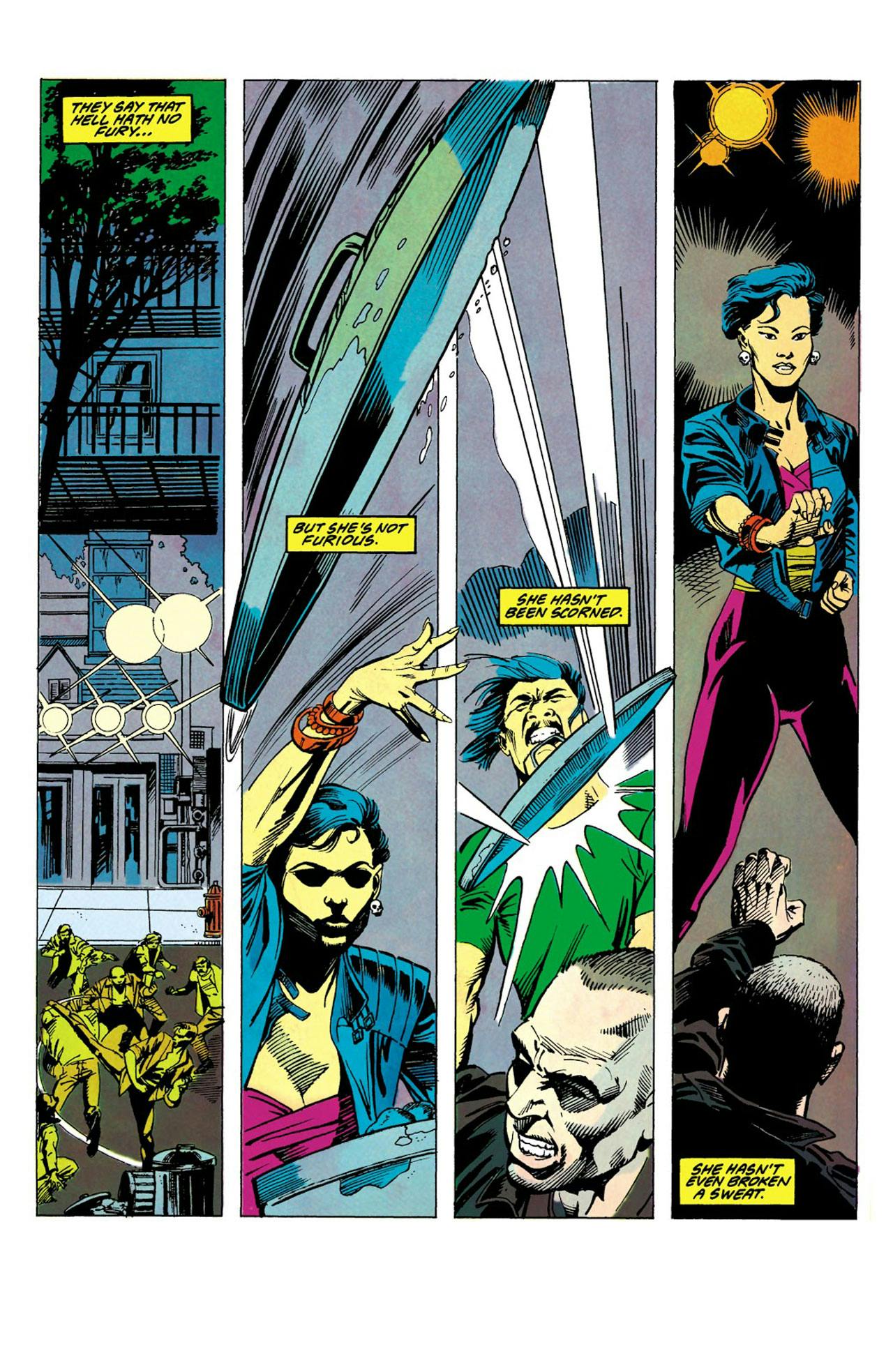 Bumped up one point purely for the skull earrings. 8/10.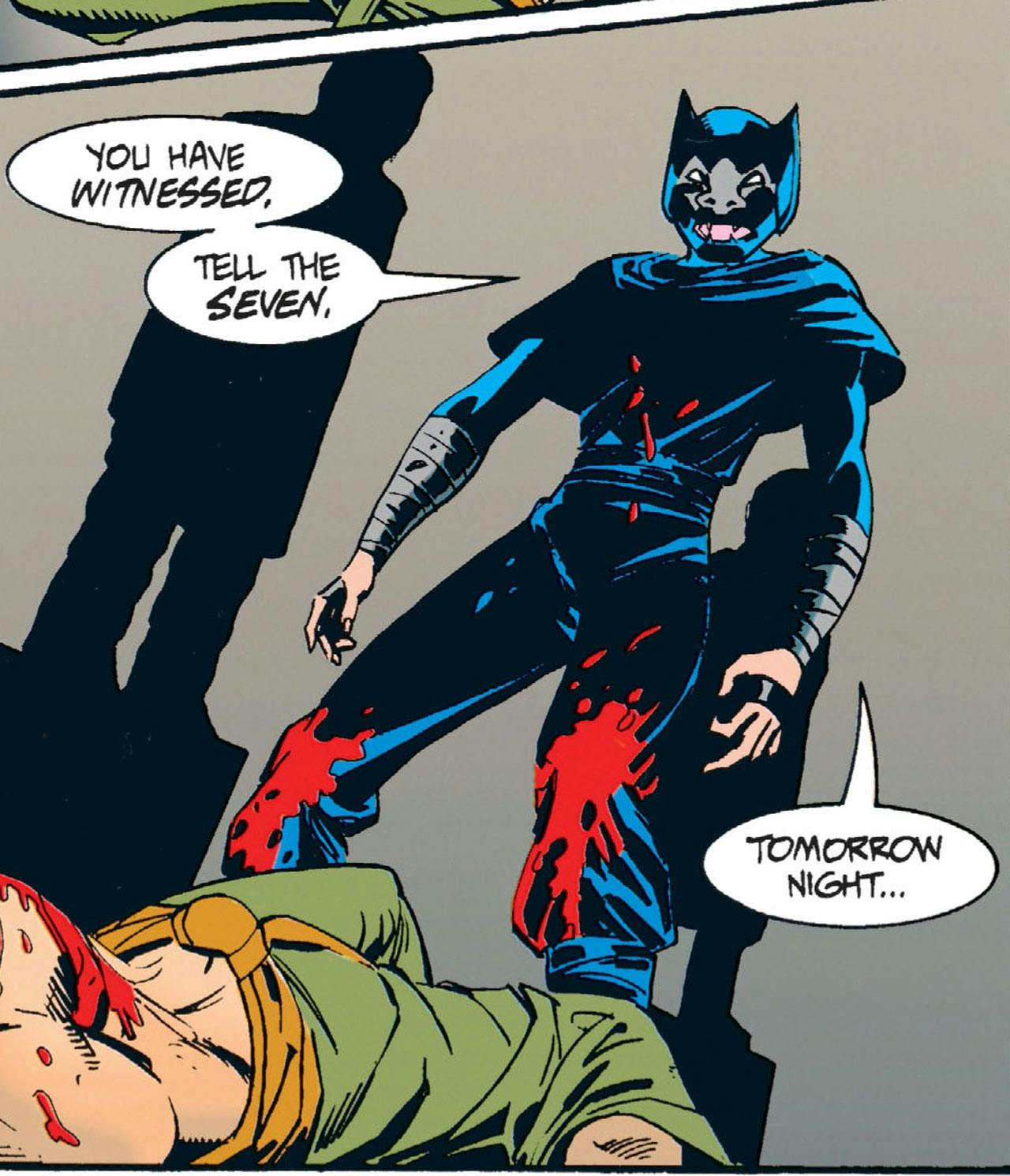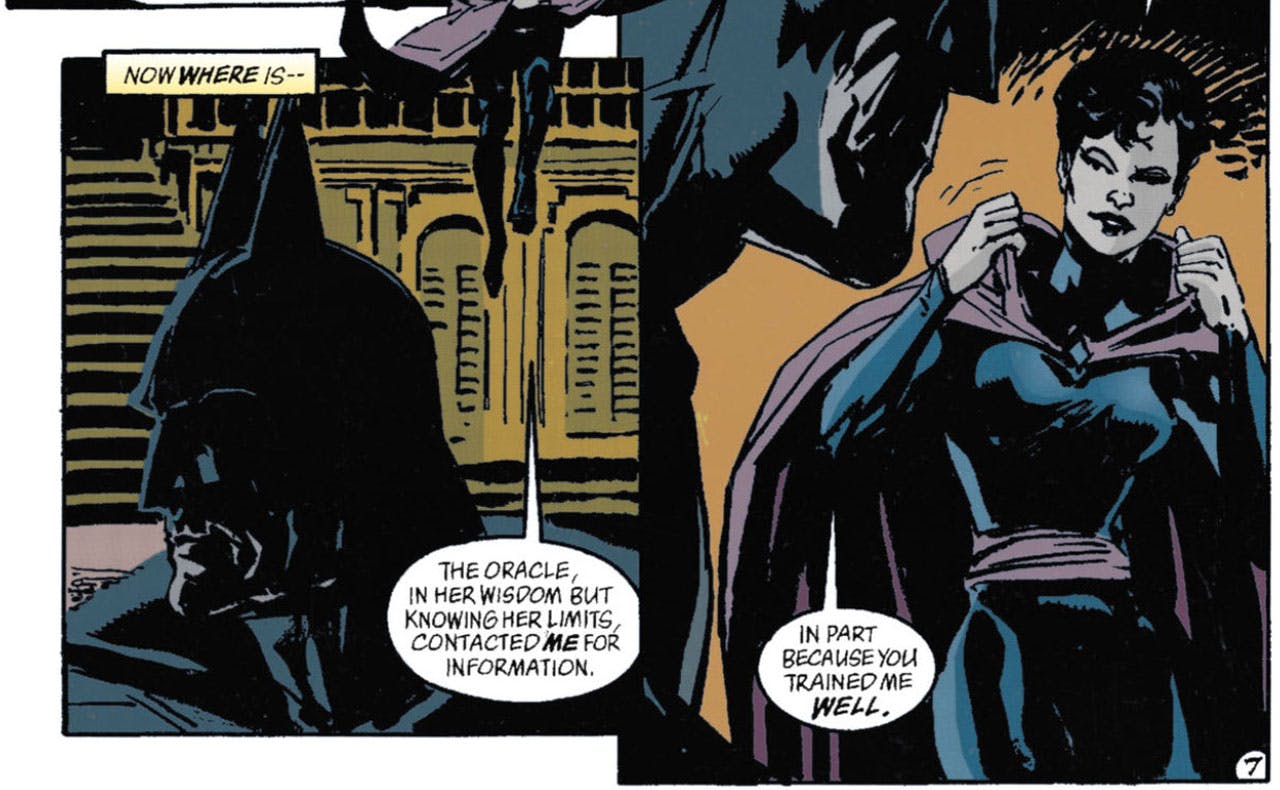 Nice coat, if a little generic. 7/10 altogether.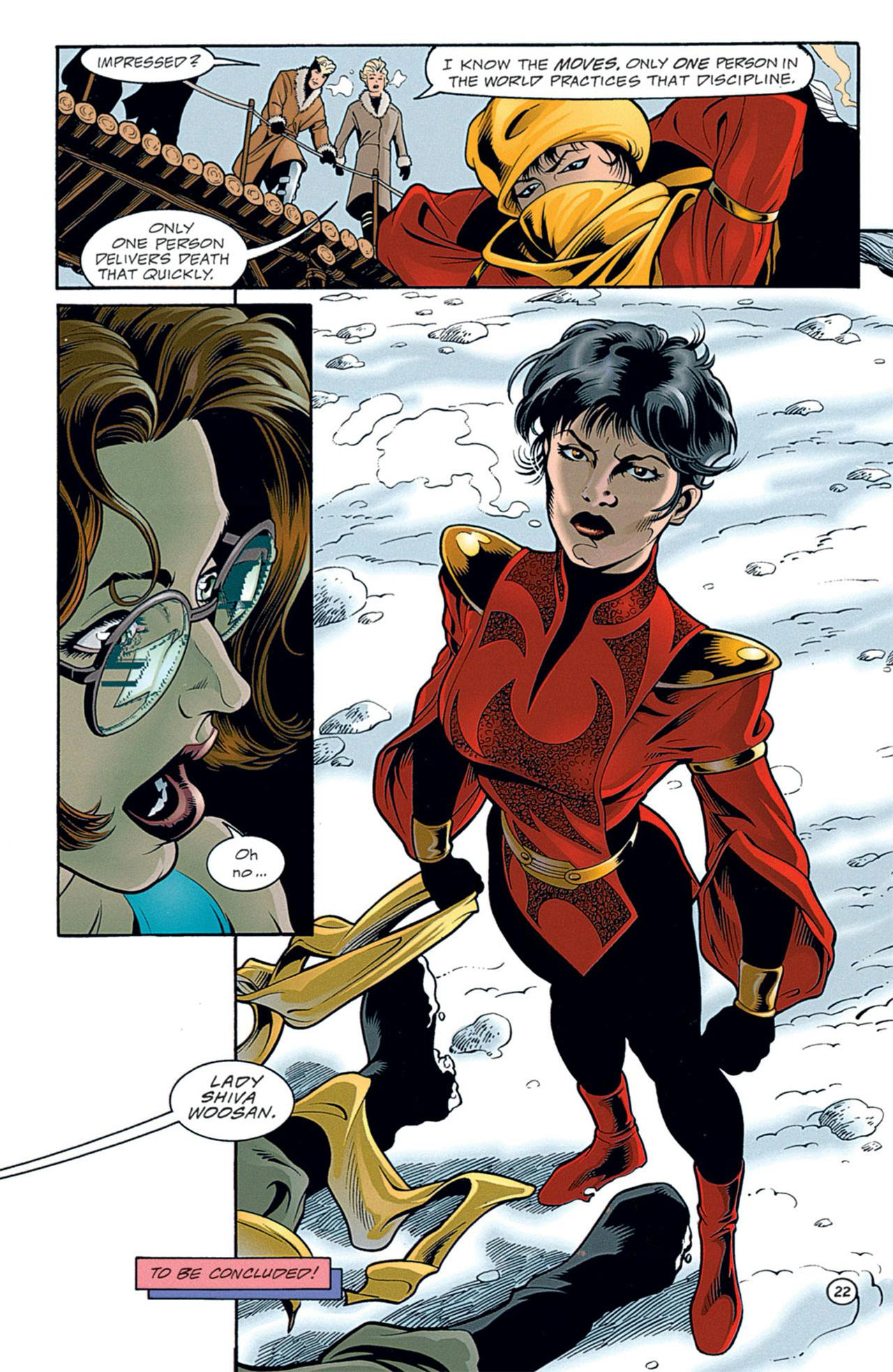 It's so hideous. She looks like a nutcracker. The shoulder pads go on for miles. 9/10.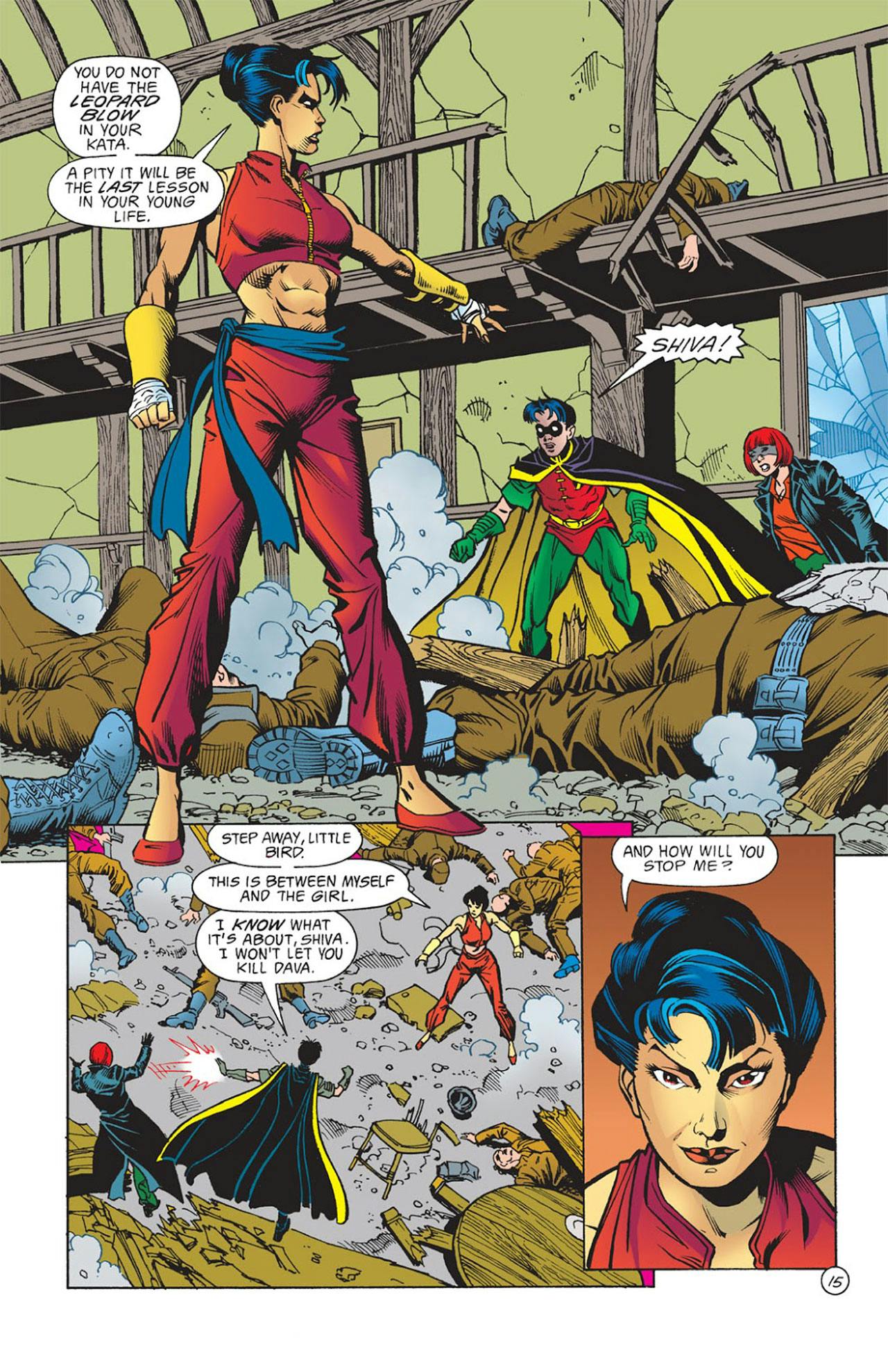 This scenario wasn't dangerous enough for Lady Shiva, so we guess she decided to expose all of her internal organs just to add a little bit more spice. 6/10.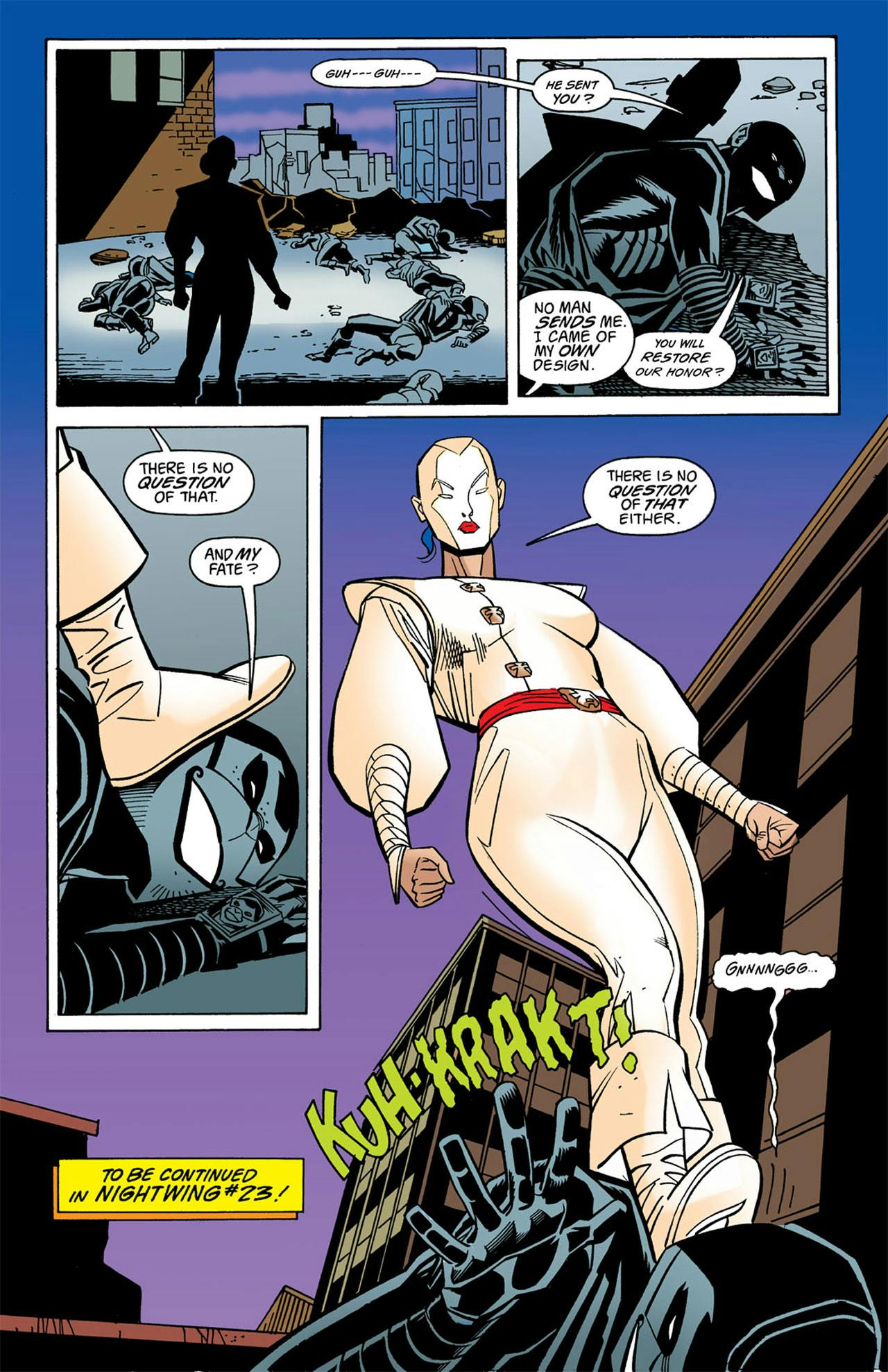 The body is kind of standard martial arts fare, but that mask is something out of nightmares. Not sure we dare rank it lower than 7/10 or it may come after us.
THE AUGHTS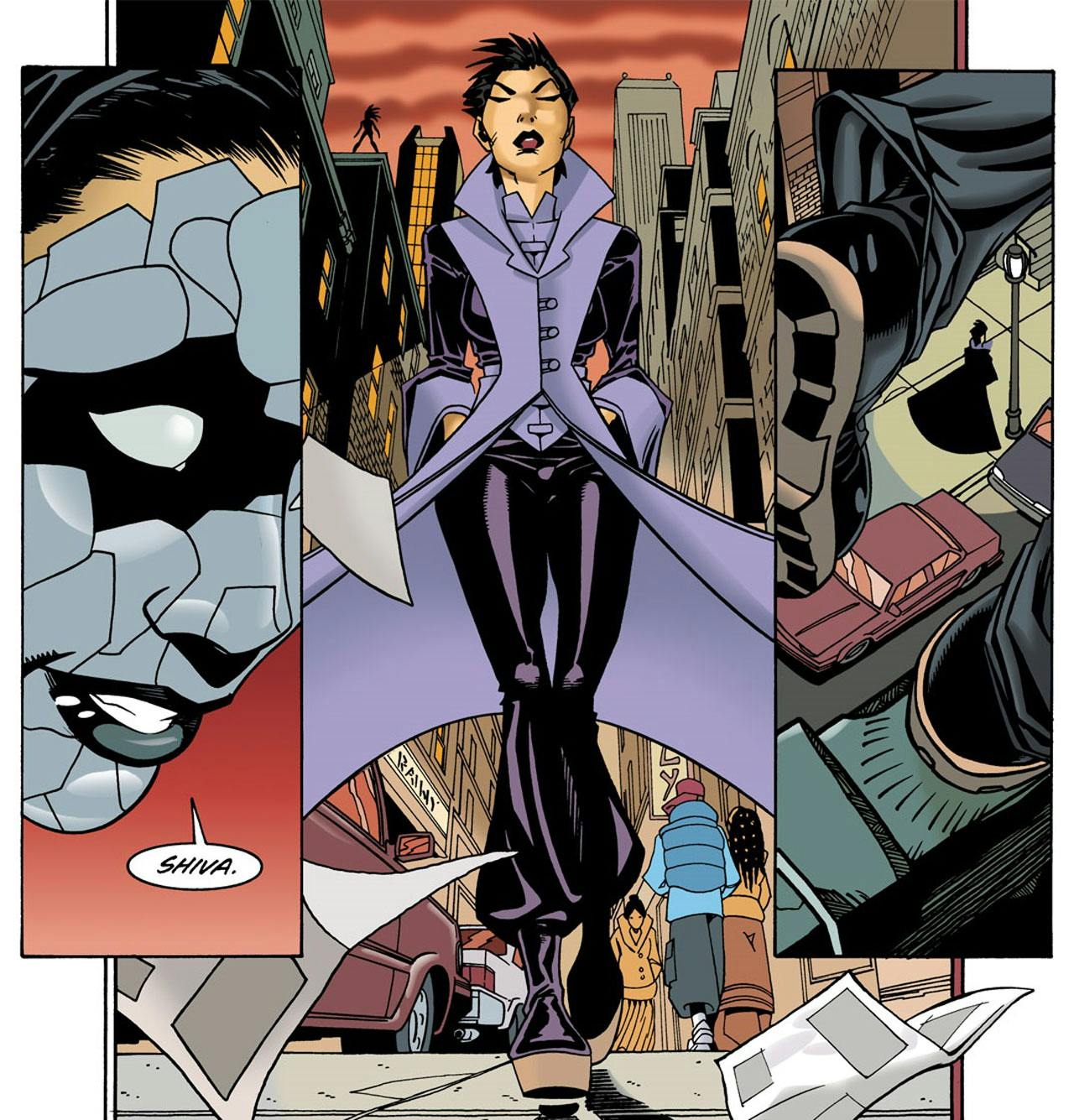 A timeless classic. Bold, elegant, unique. 10/10.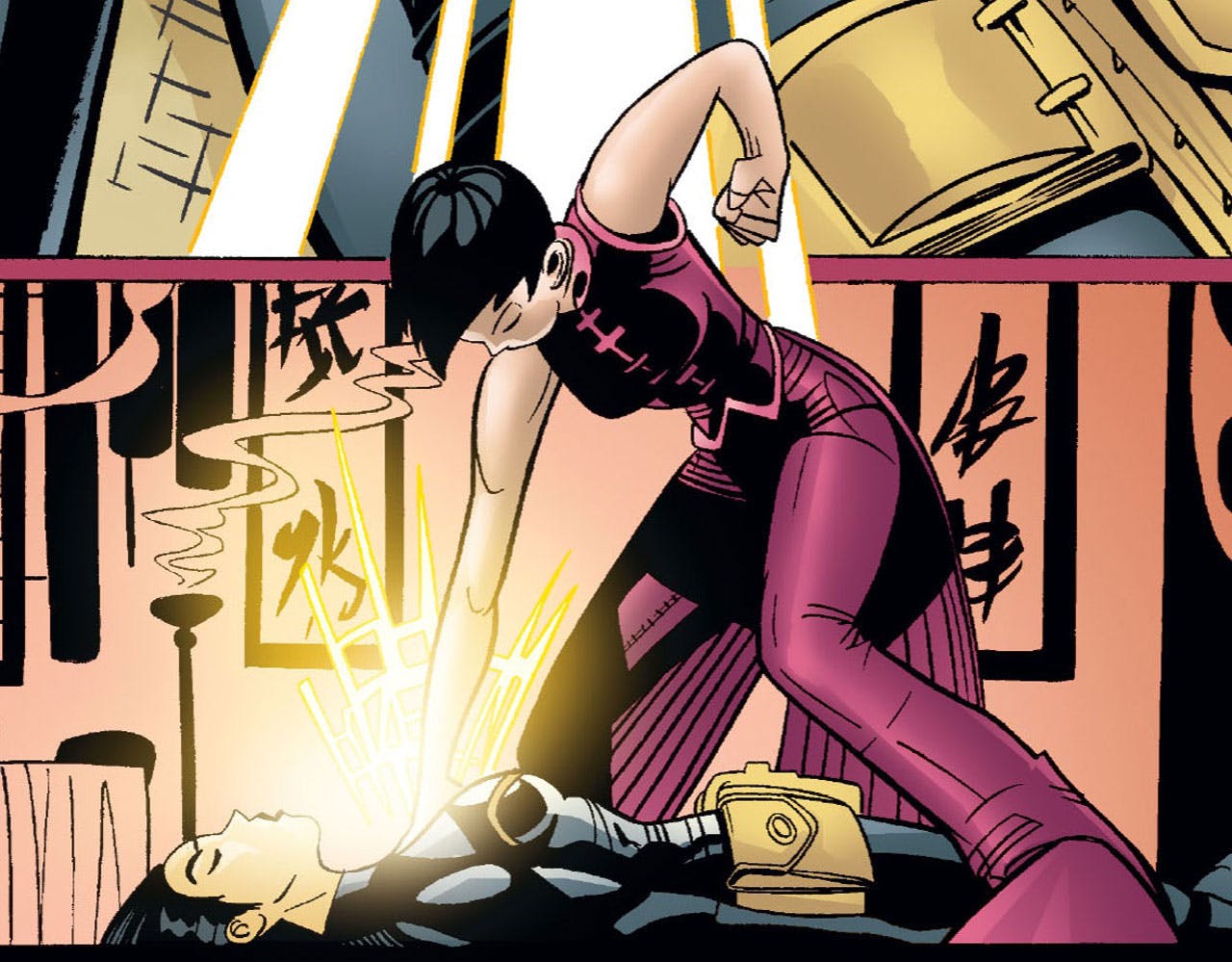 Shiva still looks good in purple. 8/10.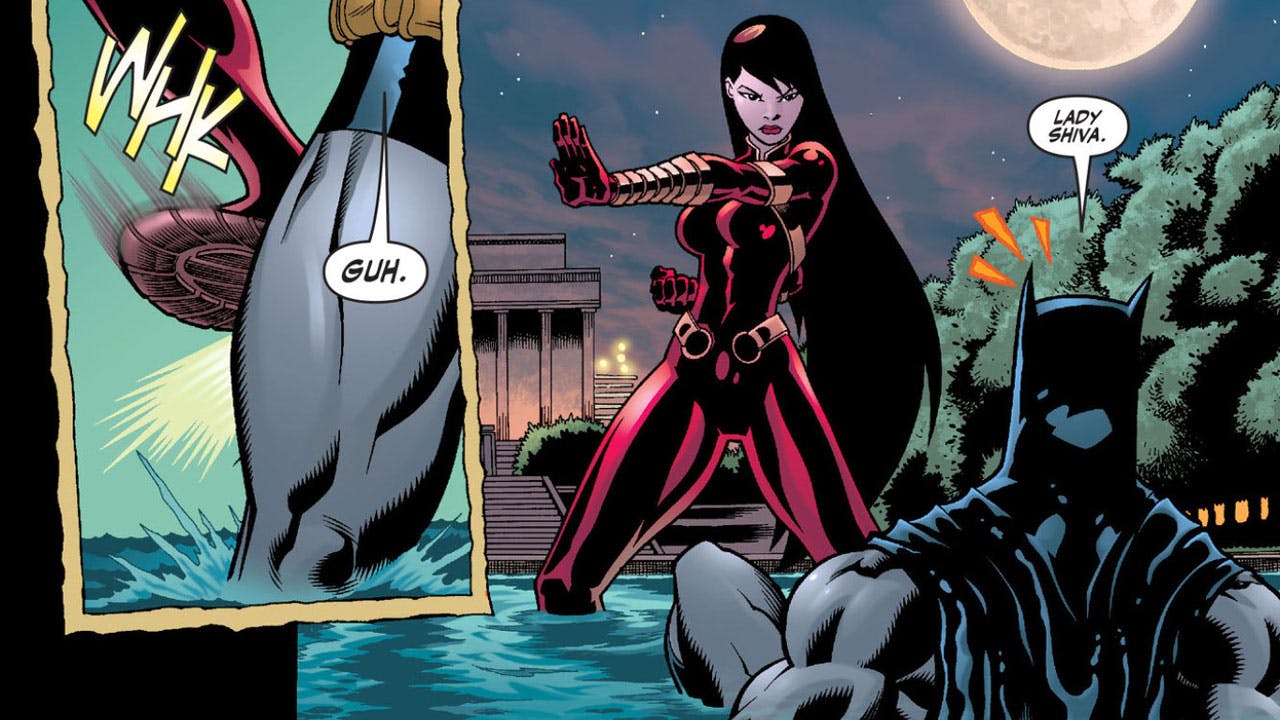 Every part of this look demands explanation, but the absurdly long hair is what really draws the eye in this lineup. 3/10.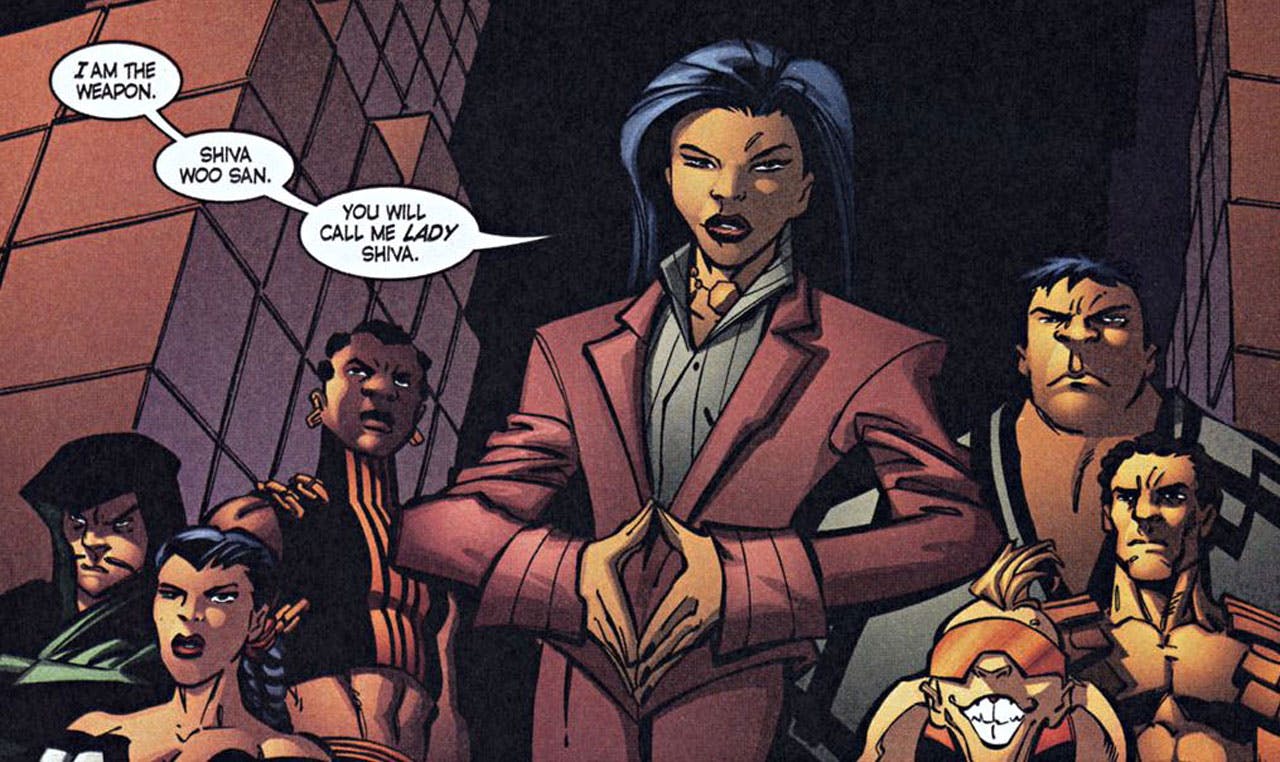 Ladies, gentlemen, distinguished individuals of other alignments: we have entered the '90s. 9/10.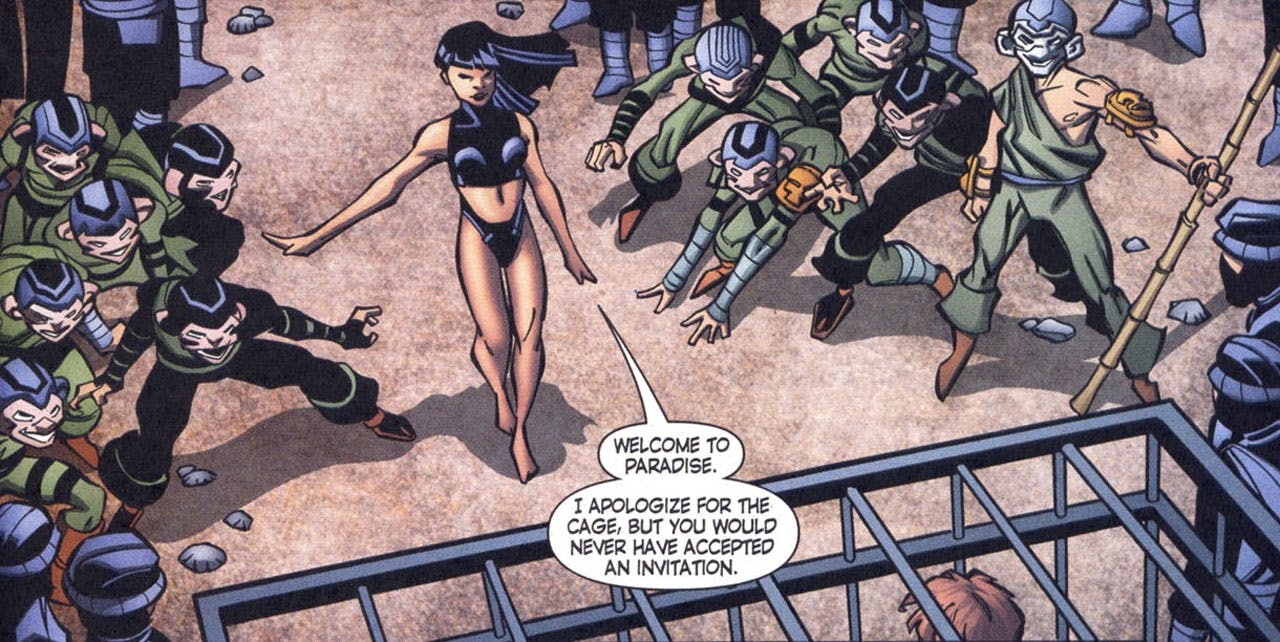 Well, it's… unique for Shiva, we'll give it that. 2/10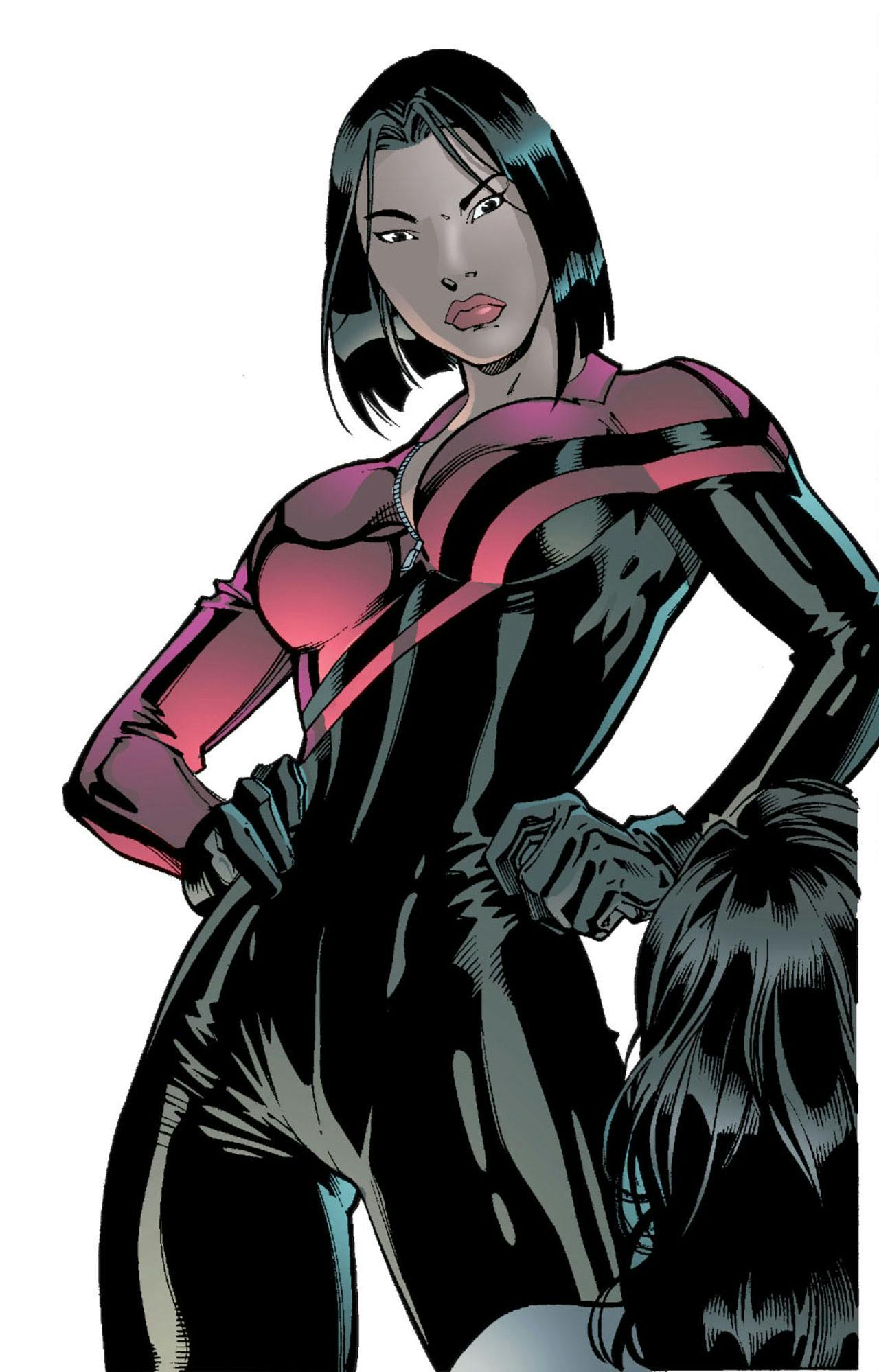 We have no idea what the thought process behind this pattern over her chest was, but she's rocking it. 8/10.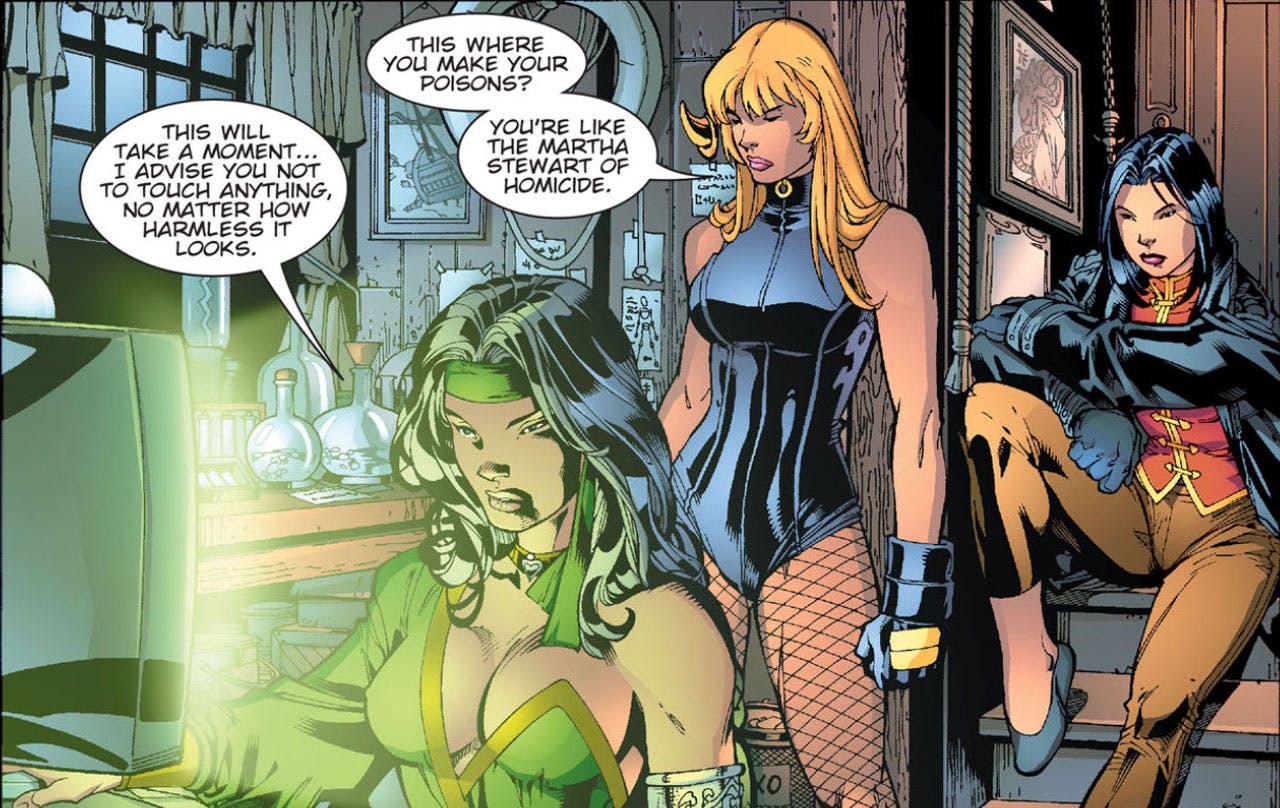 Similar to later looks, but the pants clash. And not in the "entertainingly bad" way. 7/10.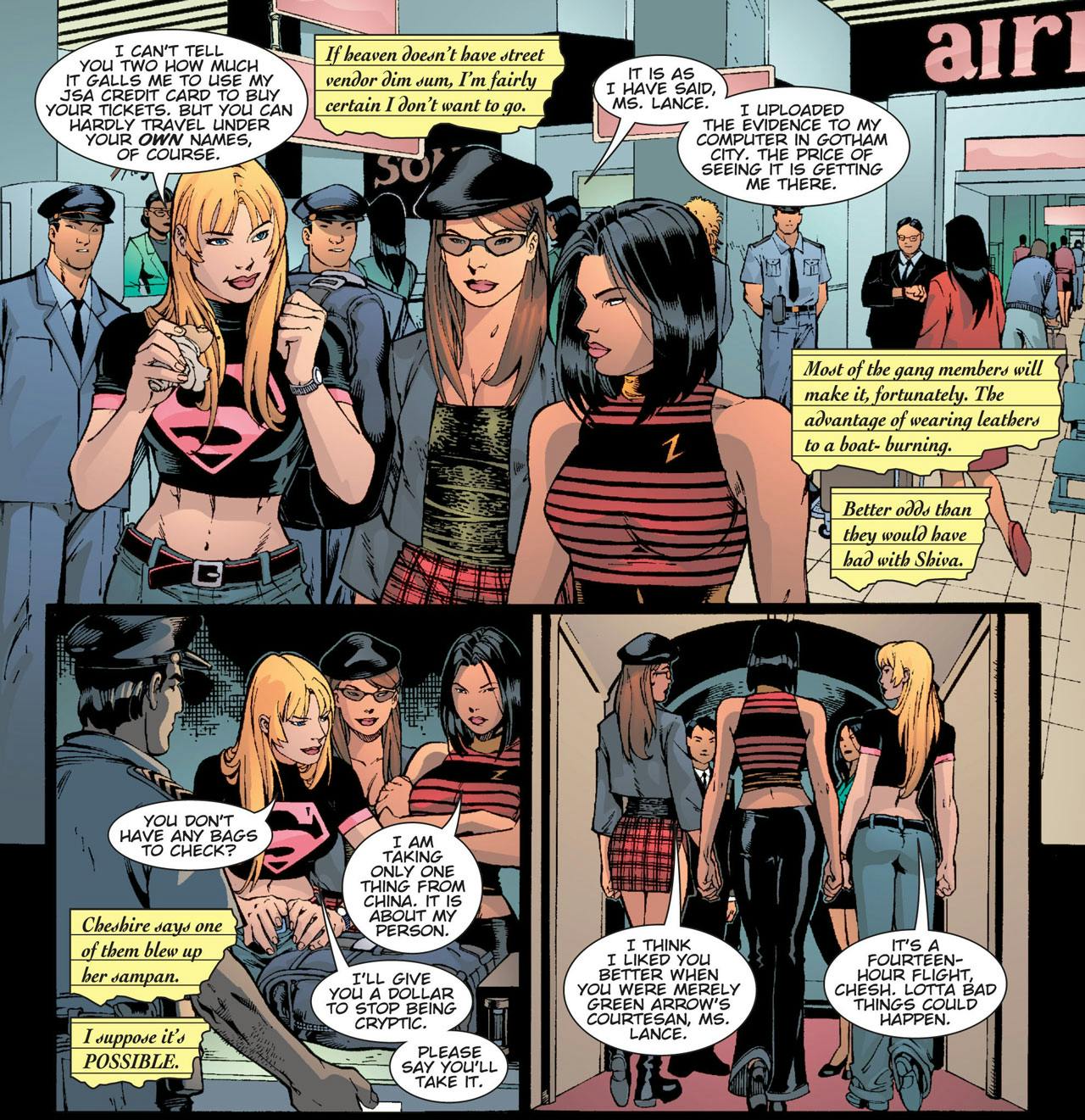 Look, no one wears their best to the airport. 6/10.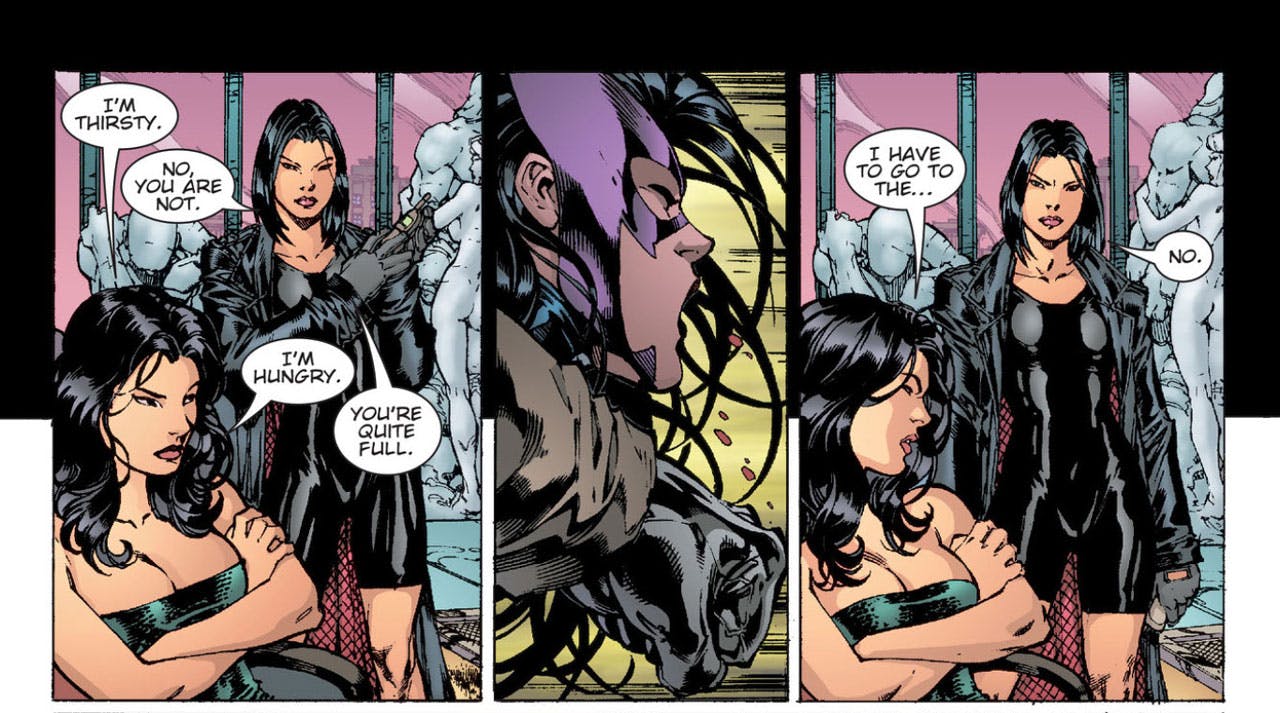 Not her best bodysuit, but at least it matches the coat. 8/10.
 "Yes," Lady Shiva thought to herself, perusing through the 50-something outfits in her closet, settling on pretty much the one from her "Hush" cameo. "THIS is the outfit I will wear to confront my daughter for the first time since she defeated me." 6/10.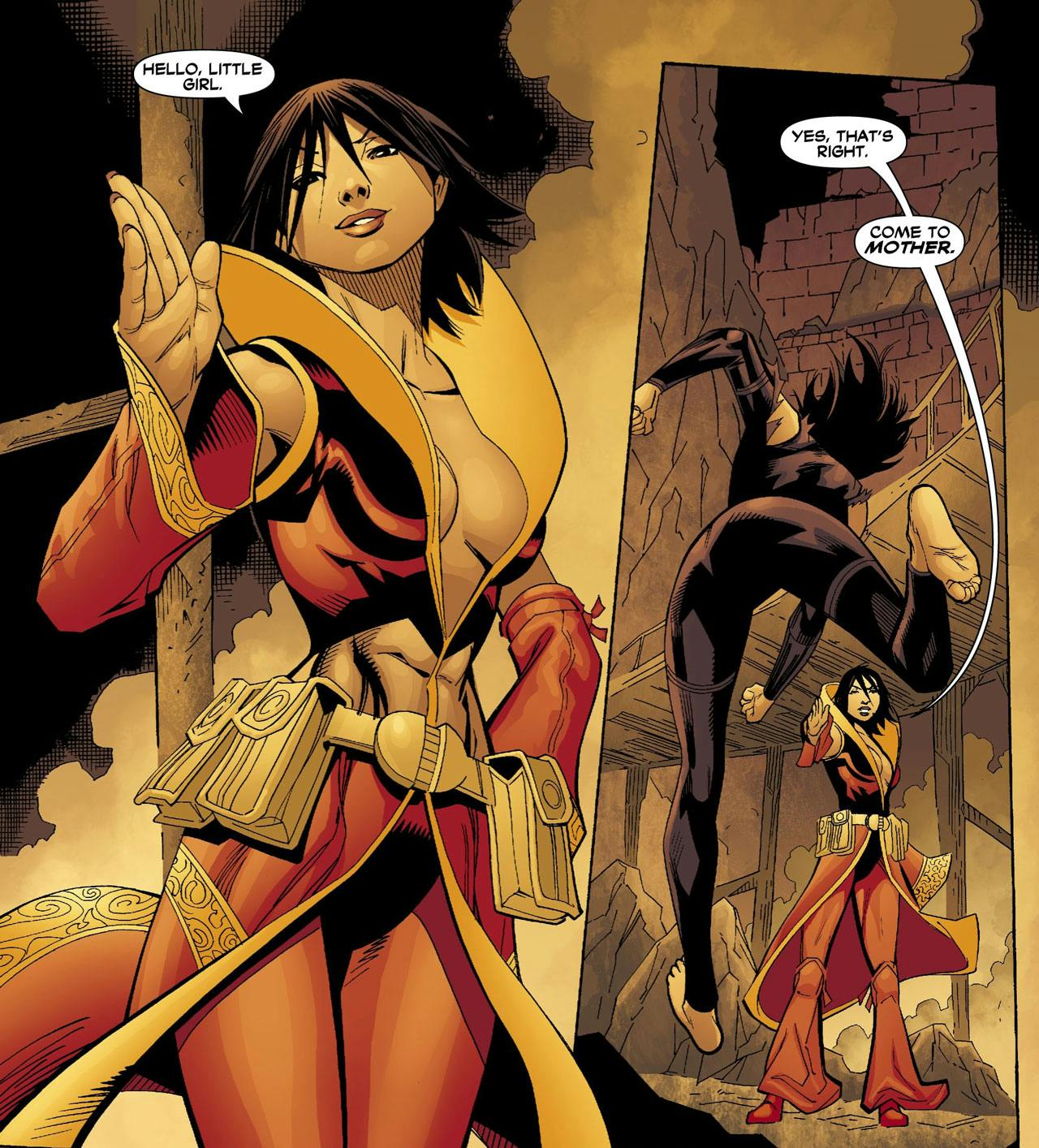 "Actually, no," she decided shortly afterwards. "That doesn't expose NEARLY enough of my sternum. How's my daughter going to stab me in THAT?" 7/10.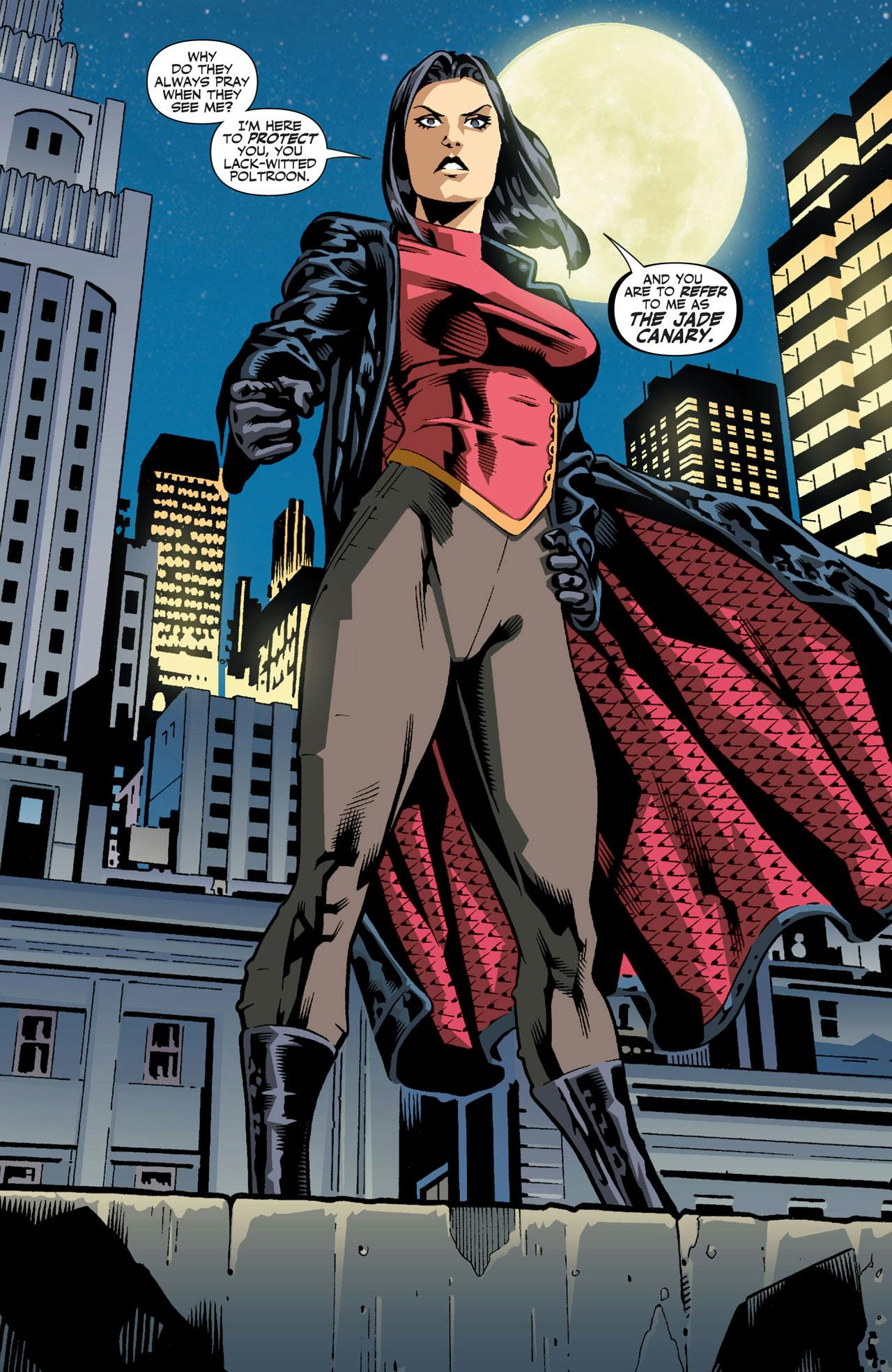 Almost identical to one we've seen before, but the pants are slightly different enough for it all to work better here. 8/10.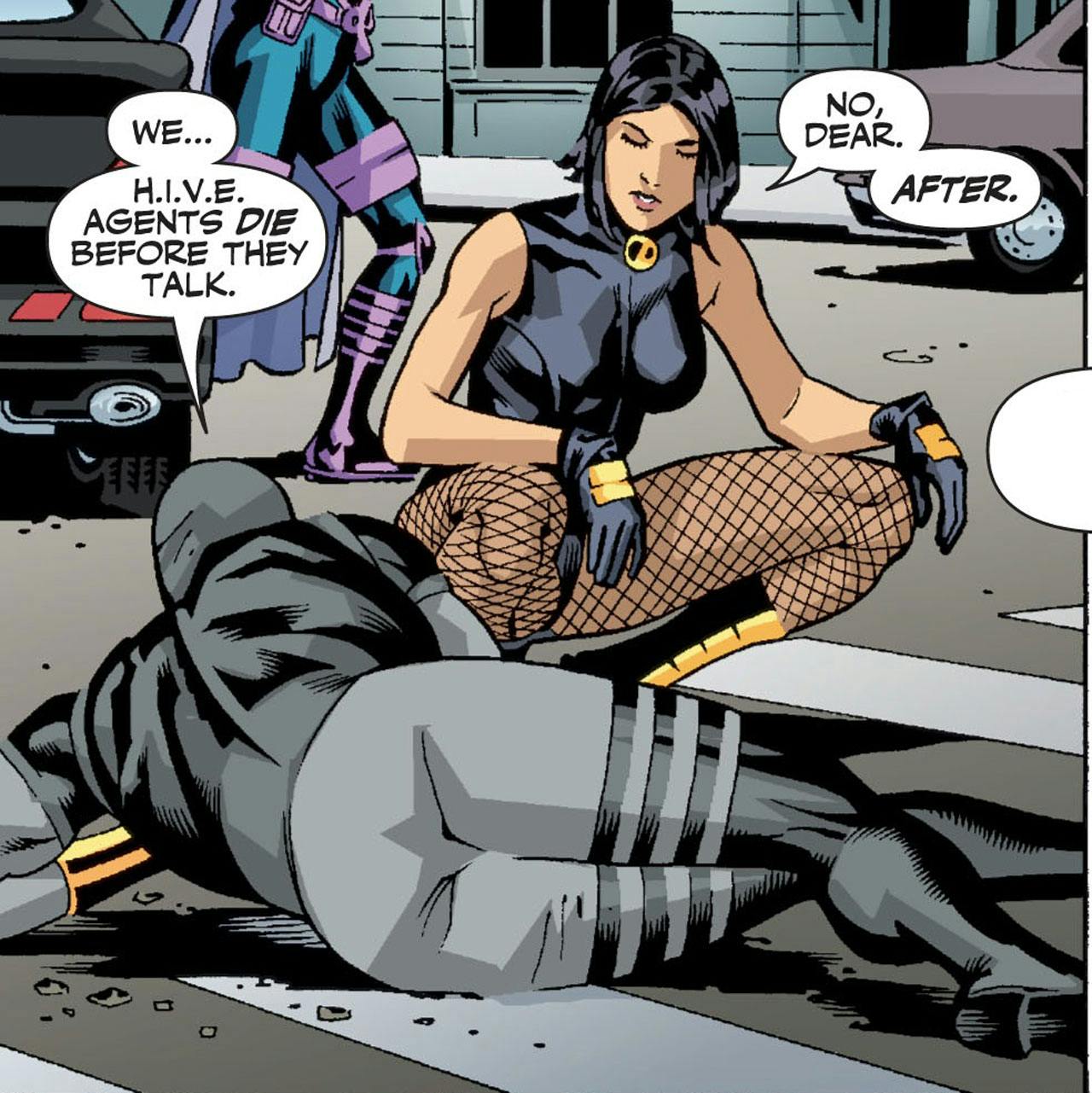 6/10 for looks, but 10/10 for Black Canary forcing Shiva to wear this.
THE NEW 52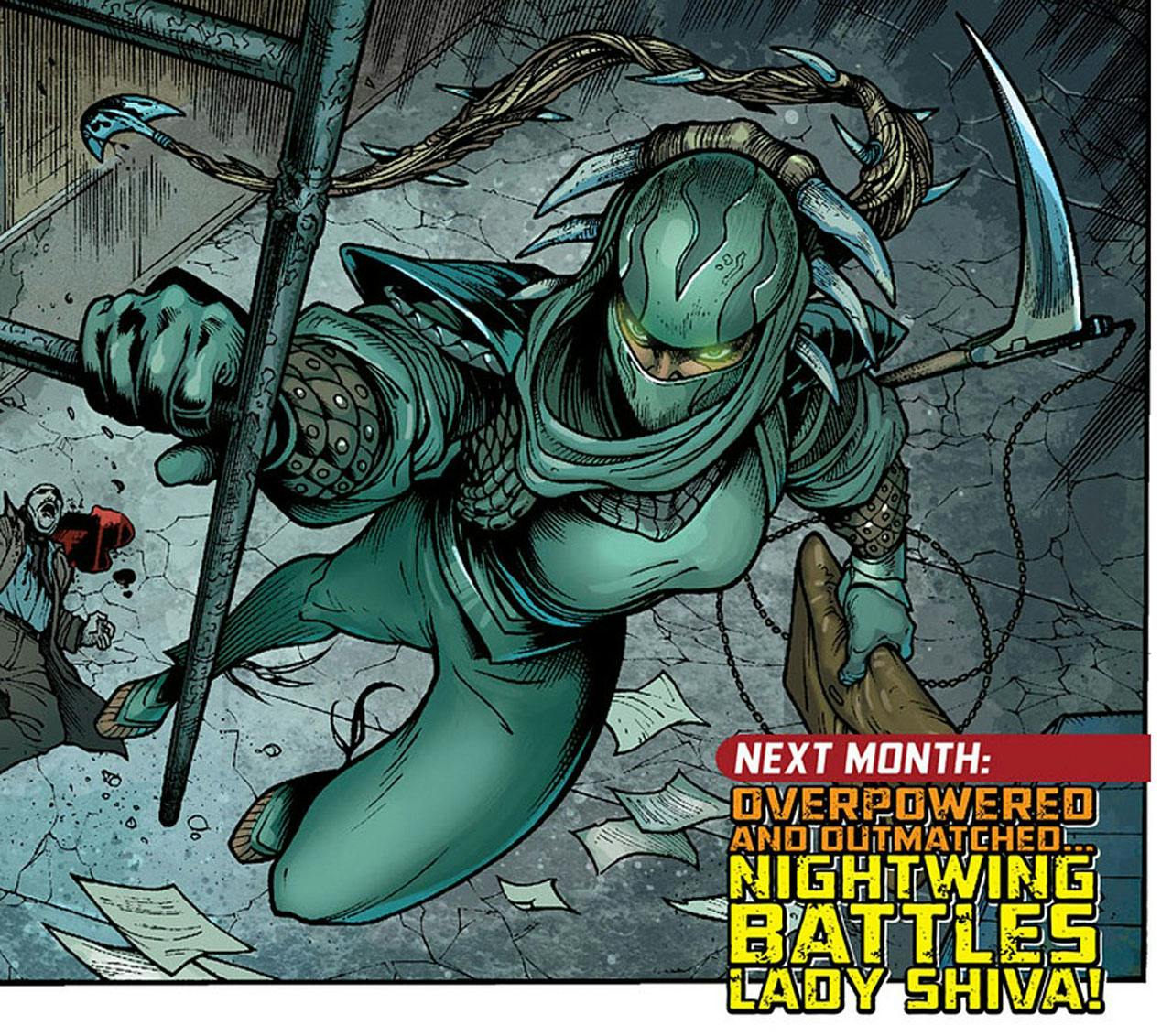 Without the text, identify this as Lady Shiva. Go on. You can't? No kidding. 1/10.
SHIVA TODAY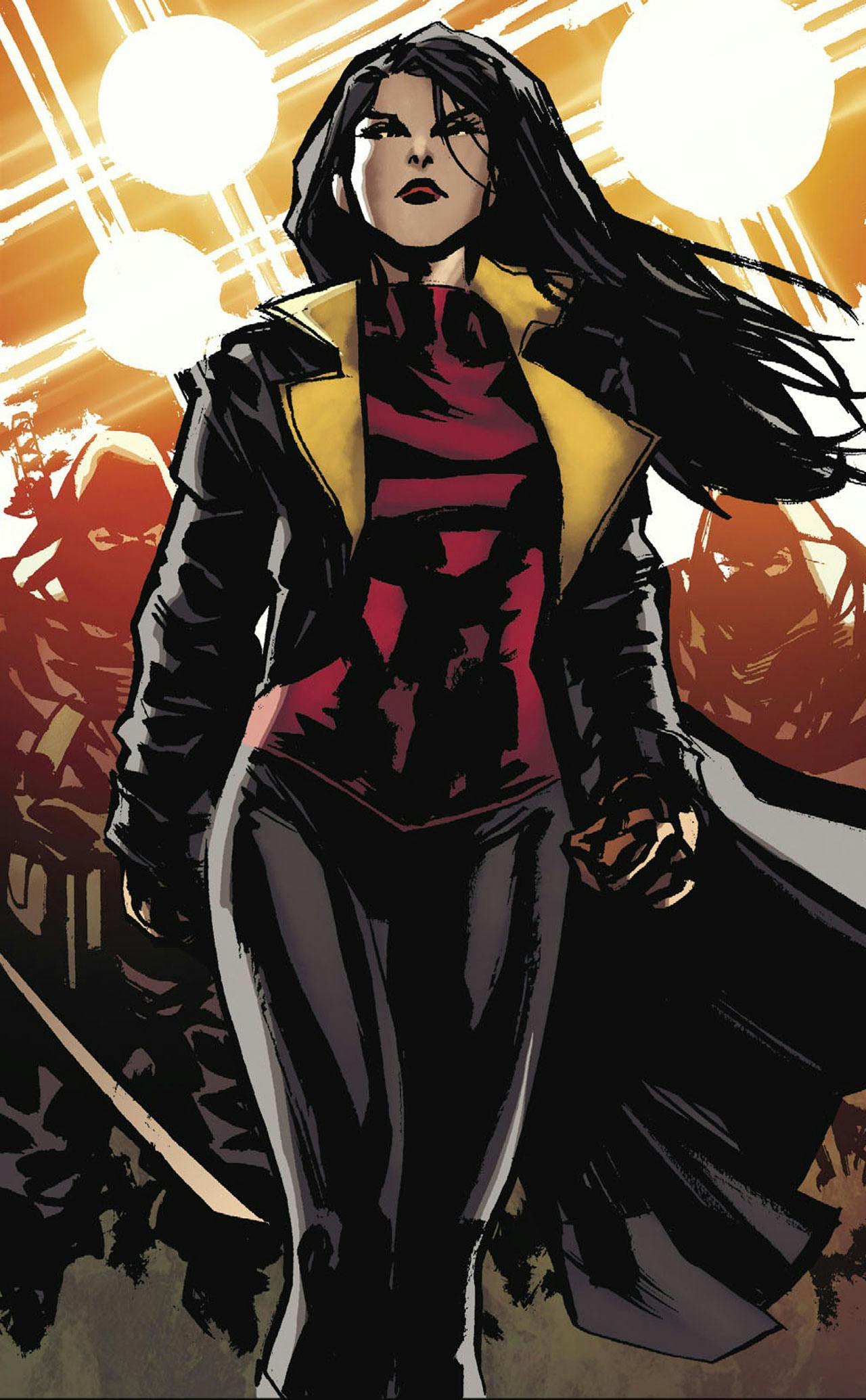 Every inch, iconic. Just a little touch of all her best outfits in one stylish package, all put together for the Bride of Destruction's dramatic return. Which is to say it's basically her look from the Batman: Arkham Origins video game. Long live the queen. 10/10.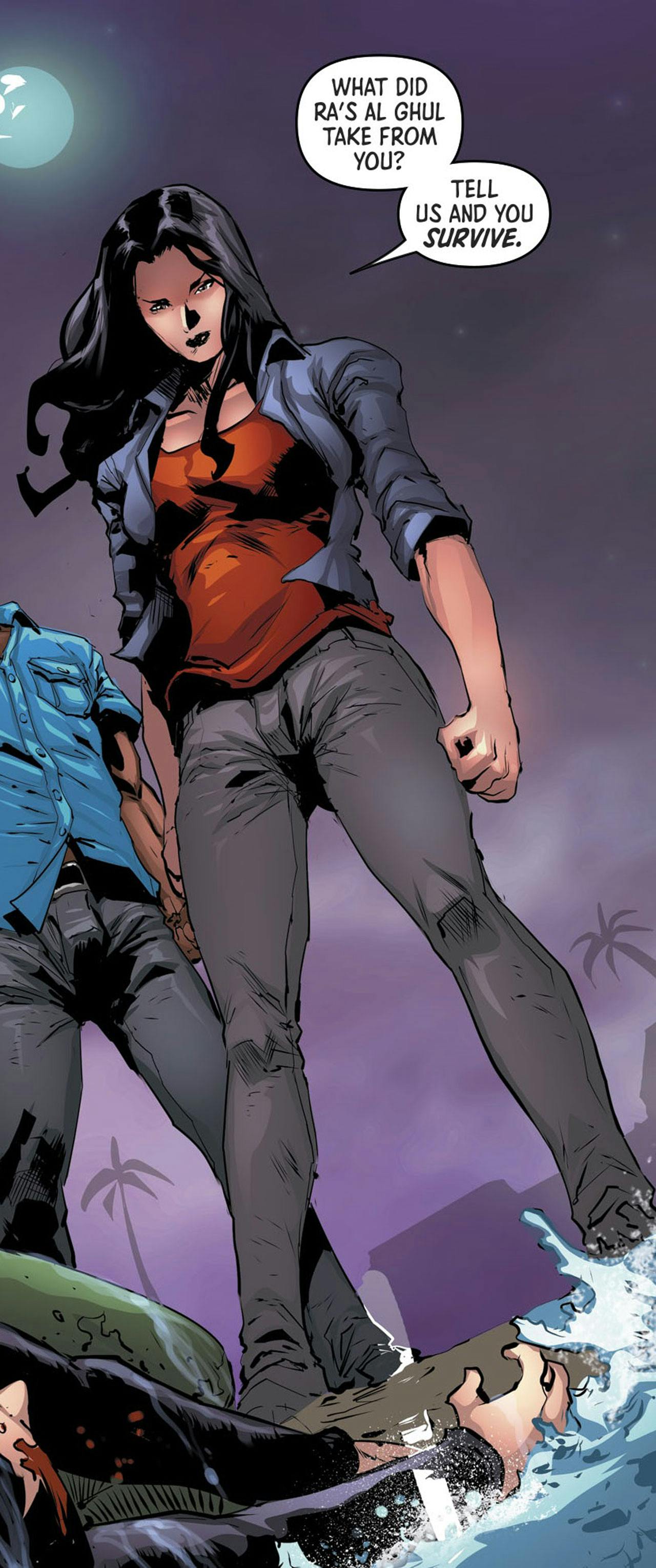 Look, I don't know what to tell you. Shiva just looks good in half-jackets. 9/10.
Whew! There you have it: a critical eye towards 45 years of fashion from the deadliest woman in the world. And, miraculously, our fingers and tongues are still attached, and we're breathing without medical aid. Join us next time, when--
Sorry. Um… last minute amendment: the scores for every one of these outfits is now a 10/10. No further questions. Please don't hurt us, Ma'am.
Who do YOU want to see get the wardrobe dress-down next? Let us know who's serving looks in our Community!