As we celebrate our first year of the DC Universe service and community, we've been looking to DC's vast library of "Year One" titles which tell the similarly auspicious origins of the world's greatest heroes as they were just starting out. It took time for these legendary men and women to become the icons they are today, and we are inspired by their growth. Every generational saga begins with a first year. Here, we rank the best "Year One" tales you can find right here on DC Universe.
15) Guy Gardner: Year One — Yesterday's Sins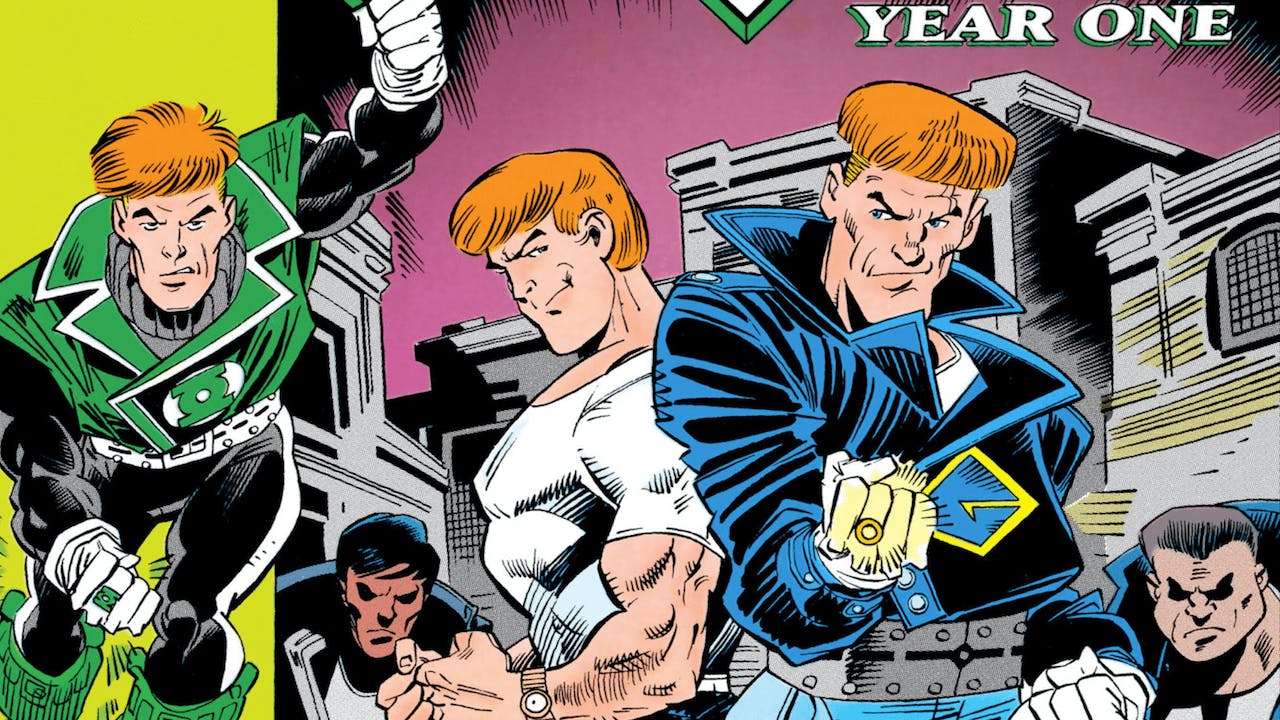 A bully. A blowhard. An egomaniac. And that's just what his FRIENDS call him. In 1993's 'Guy Gardner: Year One — Yesterday's Sins,' we learn just how Guy Gardner became the Green Lantern with more attitude than a bucket full of a Czarnians we all know and love. The first of many 'Year One' stories by writer Chuck Dixon, 'Yesterday's Sins' is set in the then-modern day DC Universe, but through a series of flashbacks establishes the painful memories and difficult choices that hardened Guy into the man he is today. The story may unfold in the outer reaches of the cosmos, but 'Yesterday's Sins' establishes that this Green Lantern is all too human.
14) Two-Face: Year One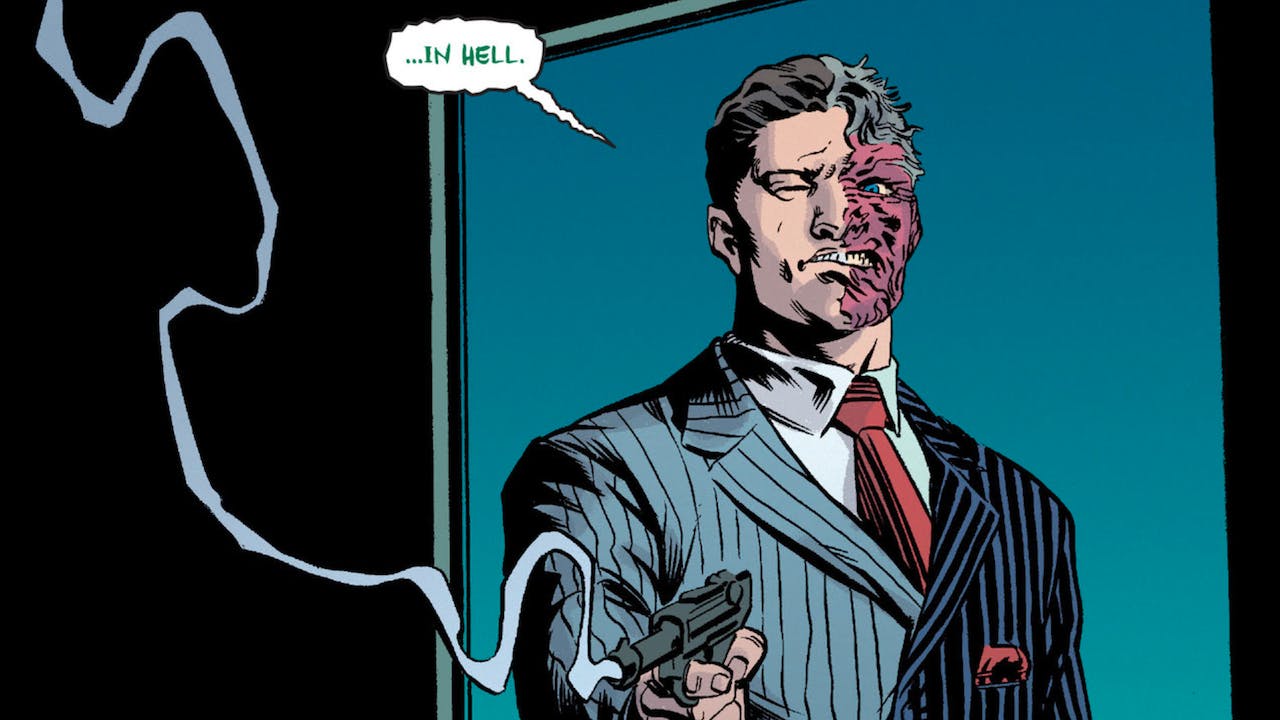 Released in 2008, 'Two-Face: Year One' retells the comic book origins of one of Batman's most tragic villains, just in time to catch up with him in time for Aaron Eckhart's performance in 'The Dark Knight.' Naturally, the story is told in two parts: the first issue chronicling the fall of Harvey Dent, and the second the rise of Two-Face. If you've never been sold on the Duke of Duality, read this miniseries and you'll believe in Harvey Dent.
13) Year One: Batman/Scarecrow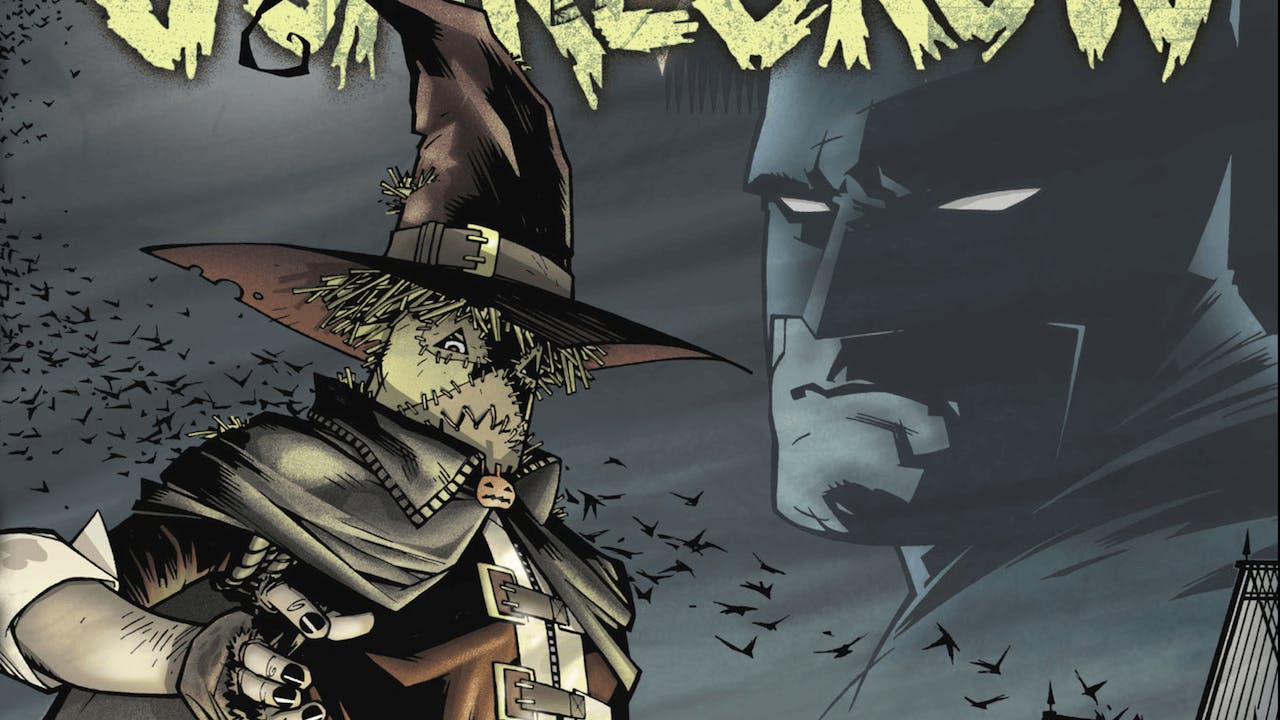 How did Gotham's master of terror learn to use fear as a weapon? 'Year One: Batman/Scarecrow' shows us the answer: that to truly know fear, you must first be its victim. Often packaged with 'Two-Face: Year One,' this terrifying tale of childhood trauma demonstrates that under the right (or very wrong) circumstances, even the weakest and meekest of us can be broken into a monstrous reflection of our tormentors. By the end of this two-issue miniseries, you won't be condoning Scarecrow's actions, but you may at least understand them.
12) Nightwing: Year One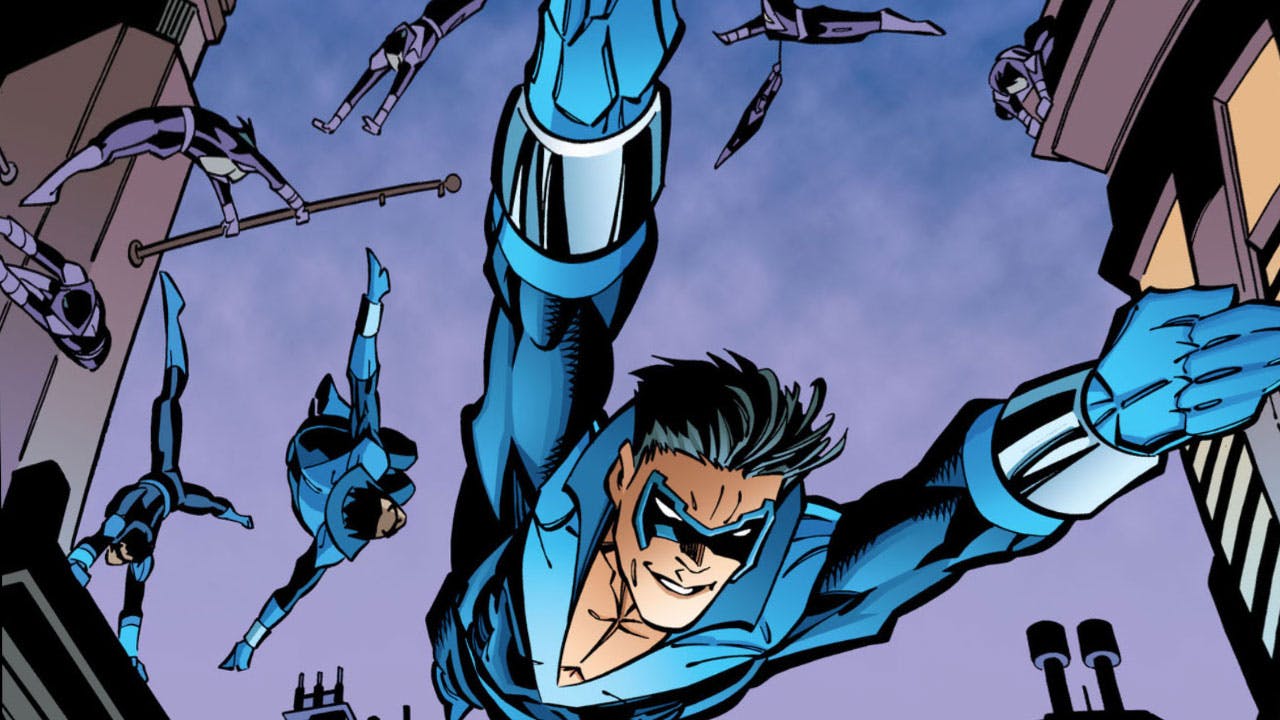 This third and often overlooked entry into what creators Chuck Dixon and Scott Beatty call their "Sidekick Trifecta" demonstrates an extraordinary eye for detail. Often, you'll find that a good 'Year One' story is one which takes a character's long established history, and recontextualizes it in a way that makes it all come together. And on that rubric, 'Nightwing: Year One' succeeds with Flying Grayson colors. As Batman's first Boy Wonder leaves his mentor behind, his background with the Caped Crusader, his ties to the circus life, and the Kryptonian origins of his sobriquet all come together as panes on a mosaic which form the Nightwing we all know and love.
11) Teen Titans: Year One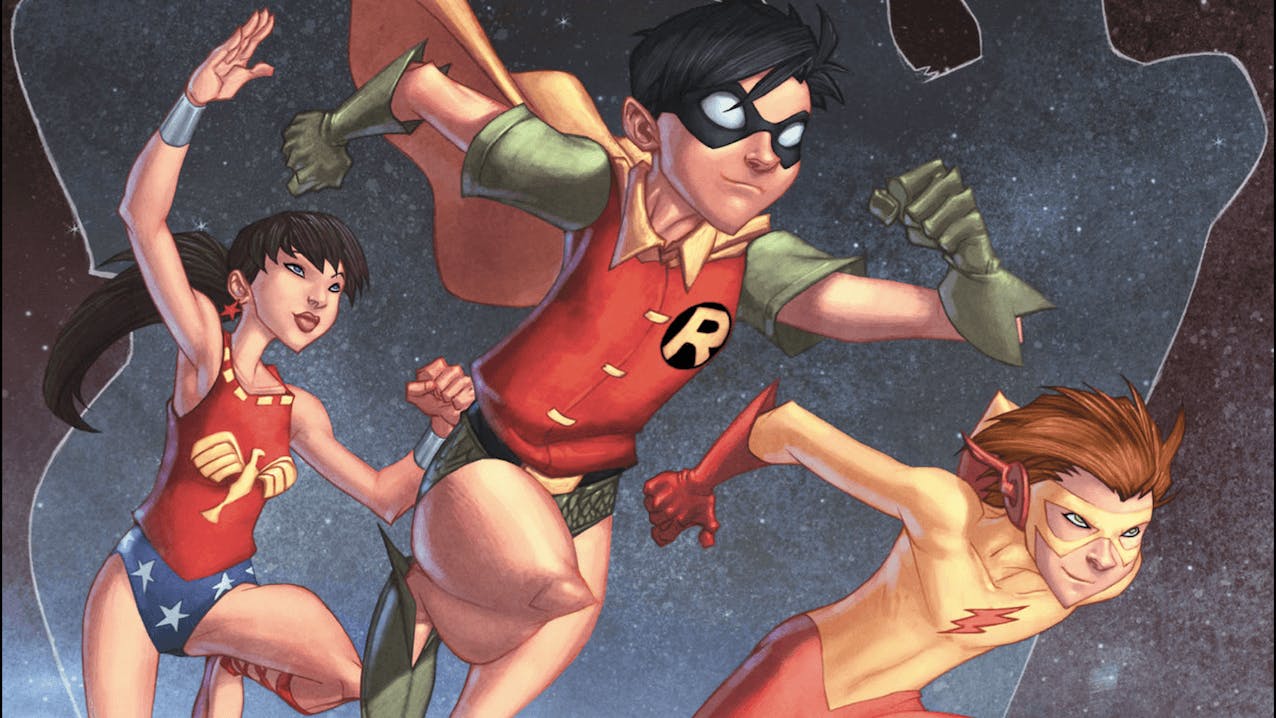 Today, Amy Wolfram is a writer on the kid-friendly DC television shows 'Teen Titans Go!' and 'DC Super Hero Girls.' But years before those phenomena began, she was honing her craft by retelling the origins of the original teen Super Hero team with 'Teen Titans: Year One.' Accompanied by gorgeous and expressive art by Karl Kerschl, Wolfram captures the ginchy charm of the original '60s series in a span of 6 issues as we get to know Robin, Kid Flash, Aqualad, Donna Troy and Speedy as they reckon with the malevolent Antithesis - not to mention their own changing hormones. The blueprints for today's landscape of the kids' DC Universe can all be found right here.
10) Black Lightning: Year One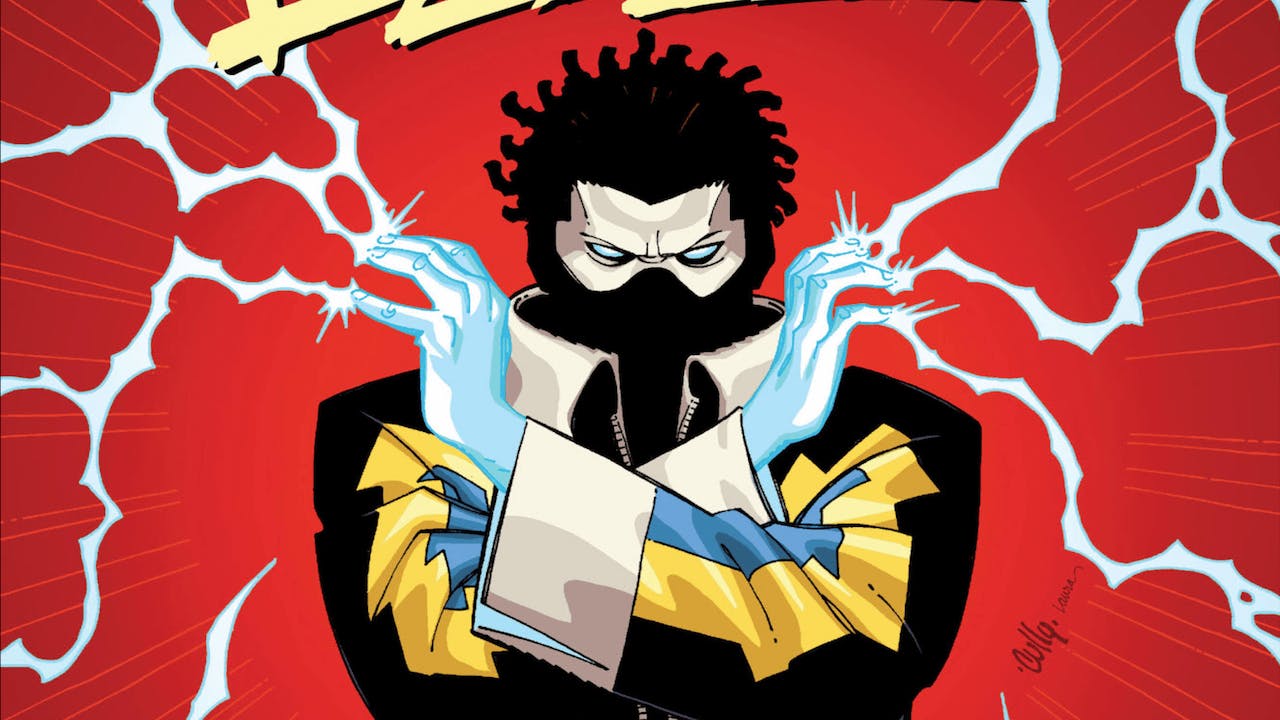 The critically acclaimed 'Black Lightning' television series begins nearly a decade after Jefferson Pierce first donned the costume, and years of subsequent retirement. So what was this hero of his community like at the very beginning, when his quest for justice was still defined by personal vengeance? In 'Black Lightning: Year One,' Jen Van Meter and Cully Hamner update the story first told in Tony Isabella and Trevor Von Eeden's 1977 'Black Lightning' series of a man against a system stacked against him. For those awaiting the Season 3 premiere this October, this 6 issue collection is the perfect remedy if you need some Lightning in your life right now.
9) Huntress: Year One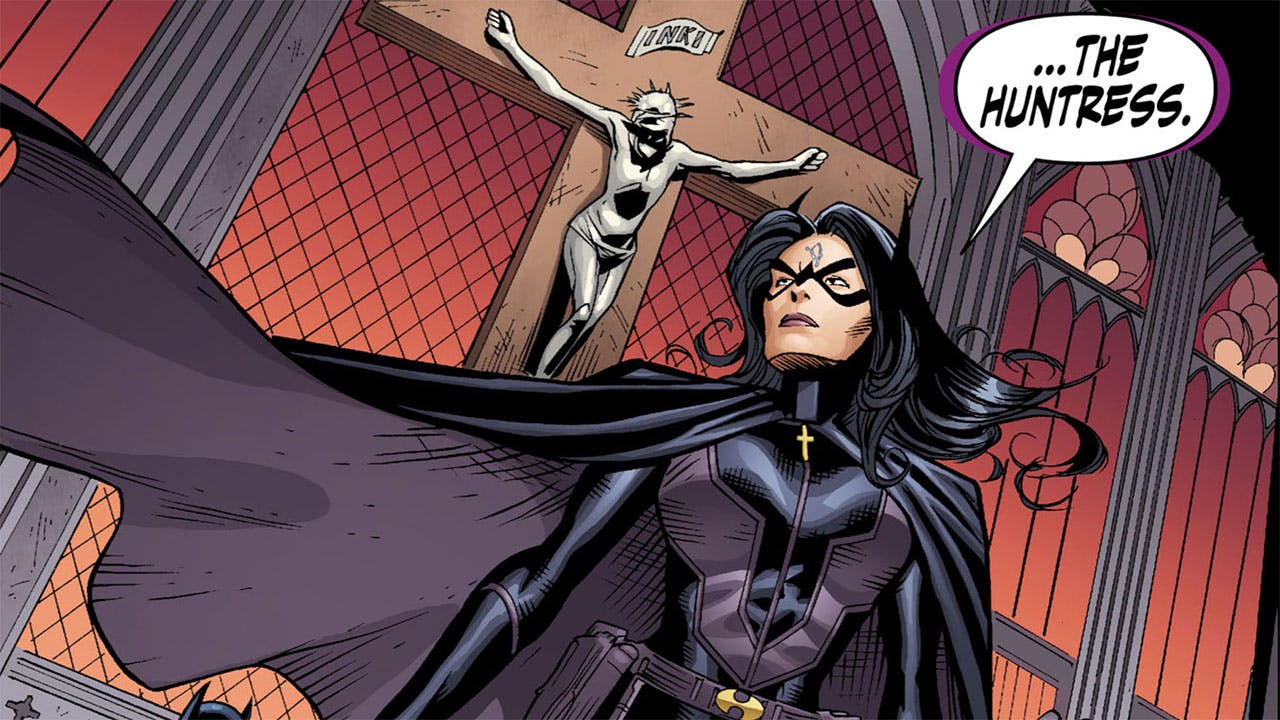 On a still night in Gotham, hold your ear to the wind and you can hear the omertå - the cry for blood. 'Huntress: Year One' is a Gotham story with a mafioso flavor which invokes all the best stories of organized crime you've ever seen — all wrapped around one of Gotham's most ruthless, conflicted, and controversial vigilantes, Helena Bertinelli. We already wrote at length about why 'Huntress: Year One' is amongst the most underrated origin stories in the DC library. All that's left to do is experience it yourself.
8) JLA: Year One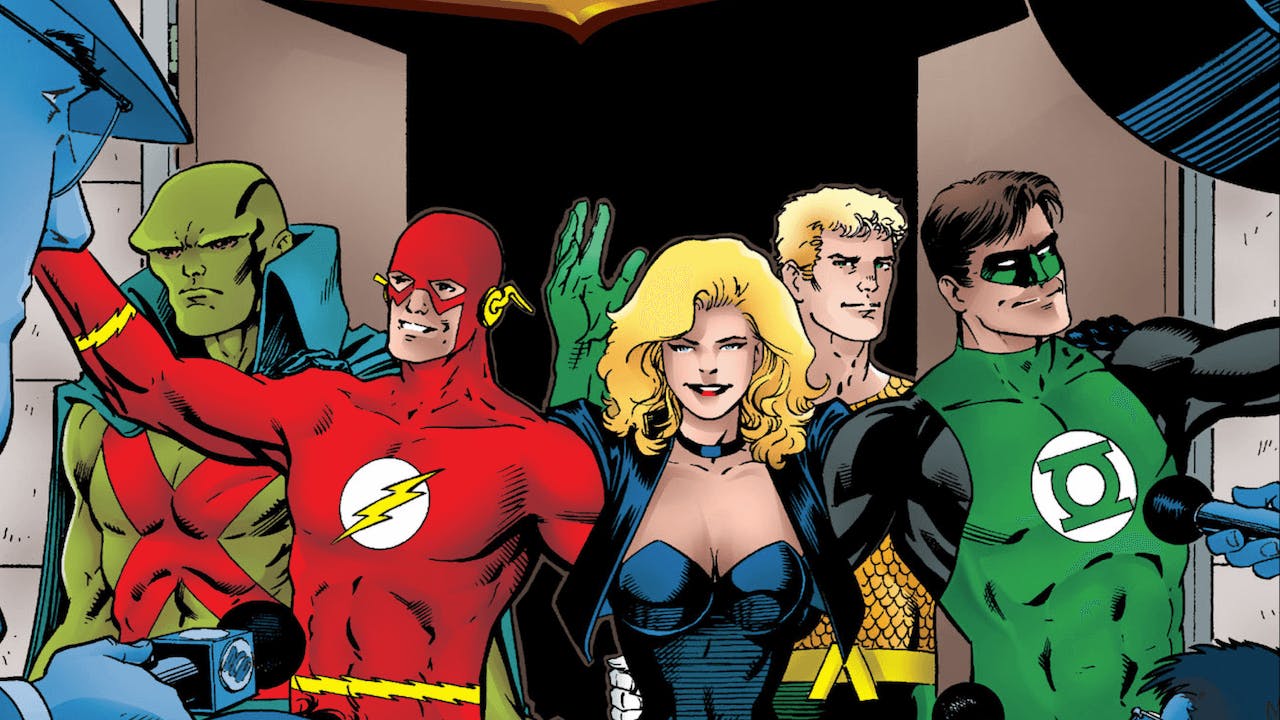 The stakes for the fate of the DC Universe are never higher than when the Justice League of America gets involved. So in the throes of saving all of reality from overbearing existential threats, one would think that the humanity of the individual characters and their relationships with each other might get lost in the shuffle. 'JLA: Year One' says nuts to that, and focuses on those dynamics between the team members in its early years. Set at a time when Batman, Superman, and Wonder Woman were not counted amongst their charter members, 'JLA: Year One' focuses on a second string of heroes as they learn to work together... if they don't kill each other first. It's a rare vulnerable look at the people in the Justice League who are all too often seen as demigods -- and perhaps the funniest League story you'll find this side of Booster Gold.
7) The Flash: Year One — Born to Run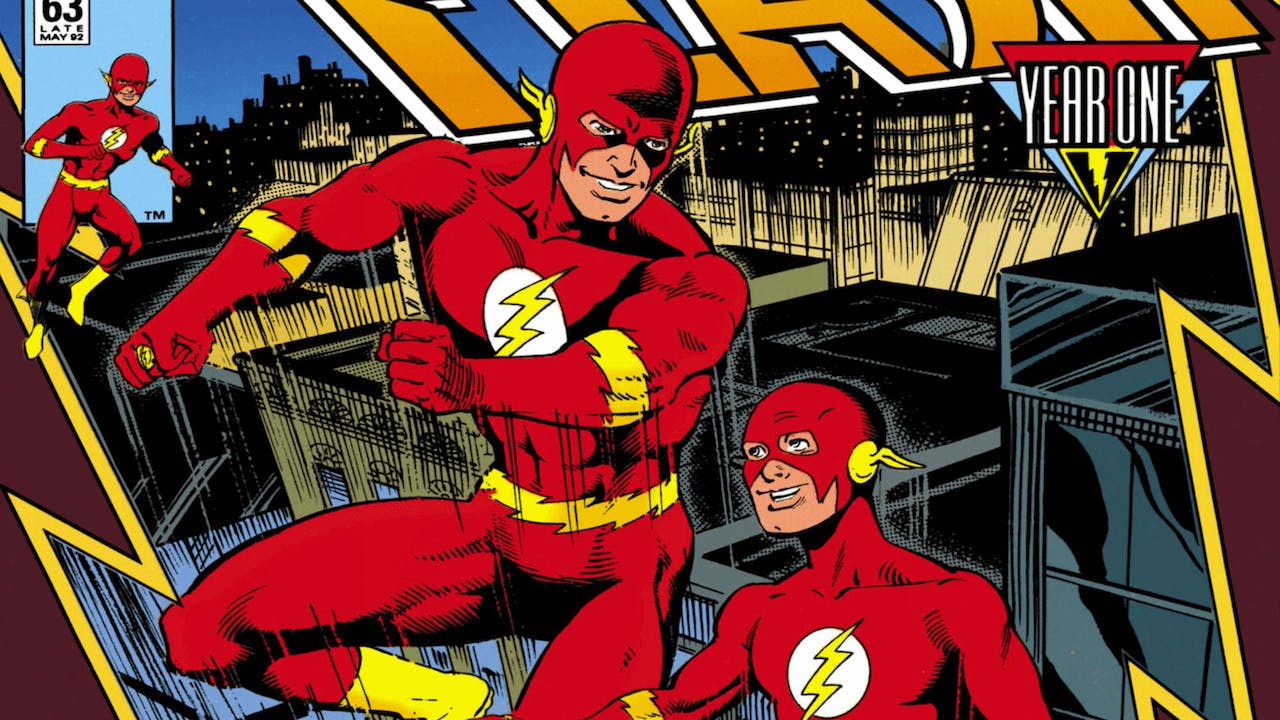 One of the most hotly debated topics in the DC Universe community is over who should be considered the quintessential Flash: Barry Allen, or Wally West? To a significant portion of the Wally camp, the greatest argument to be made for the former Kid Flash is in the definitive stories by writer Mark Waid: including Waid's own origin story for the character, 'The Flash: Year One — Born to Run.' 'Born to Run' shows us the beginnings of a Flash who may not have had the scientific background of his predecessors, but who had every reason to run like the wind from his dead end past. Gifted by happenstance by a tremendous power that he barely comprehends, Wally West begins a journey in this story like no other speedster: one that teaches him what it truly means to be a hero.
6) Robin: Year One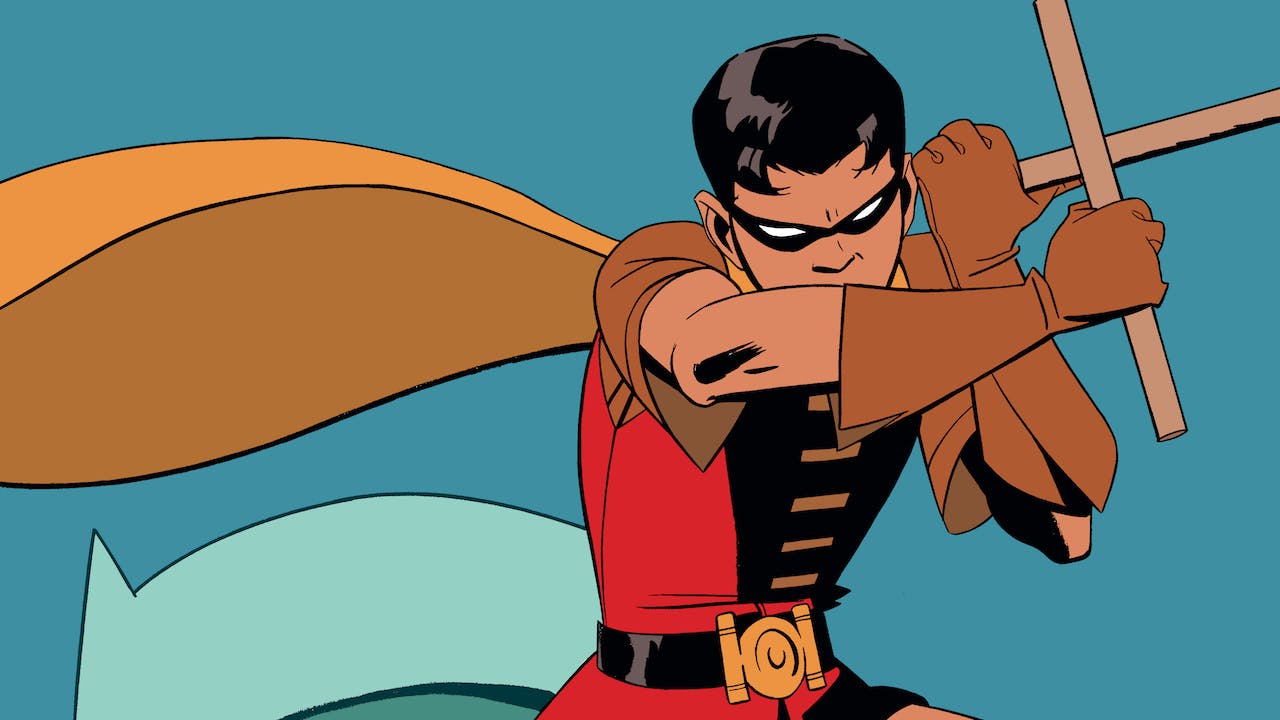 The first entry in Chuck Dixon and Scott Beatty's "Sidekick Trifecta," and one which thematically takes the heaviest cues from the originator of the "Year One" series. The story, brilliantly colored by Lee Loughridge, is narrated by Alfred Pennyworth, observing history in repeat as the young master Dick follows the path of the Dark Knight. 'Robin: Year One' is designed to fit neatly after the early Batman adventures of the time by Jeph Loeb and Tim Sale, allowing a modern definitive take on Dick Grayson the same way those stories introduced much of Batman's enemies and supporting cast. Think you know the story of Dick Grayson? 'Robin: Year One' dares you to think again.
5) Batgirl: Year One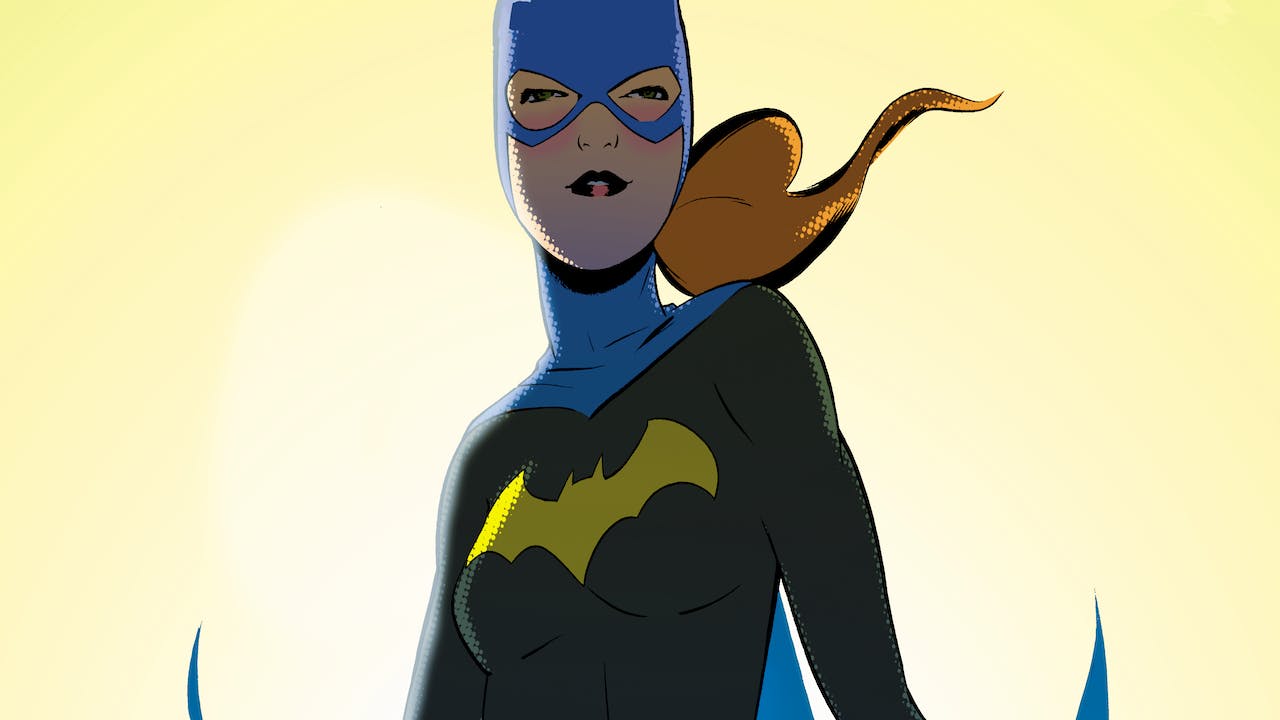 It's quite rare that the second chapter in a trilogy is the strongest, but that's exactly the case for 'Batgirl: Year One.' In an era where Barbara Gordon was mostly known as the Super Hero dispatcher and information broker Oracle, 'Batgirl: Year One' rose to the challenge of reminding readers of the hero she used to be - and succeeding with an exuberance unmatched by even the original stories. To see this fledgling heroine in action leads to an unquenchable longing  to witness her in motion, as Batgirl moves with a kinetic force that pushes the comic book medium to its limits. Practically every writer and artist to have taken on Batgirl since Barbara's return to the role in The New 52 cites 'Batgirl: Year One' as an influence for good reason. When it comes to Babs's Batgirl stories, it doesn't get better than this one.
4) Oracle: Year One — Born of Hope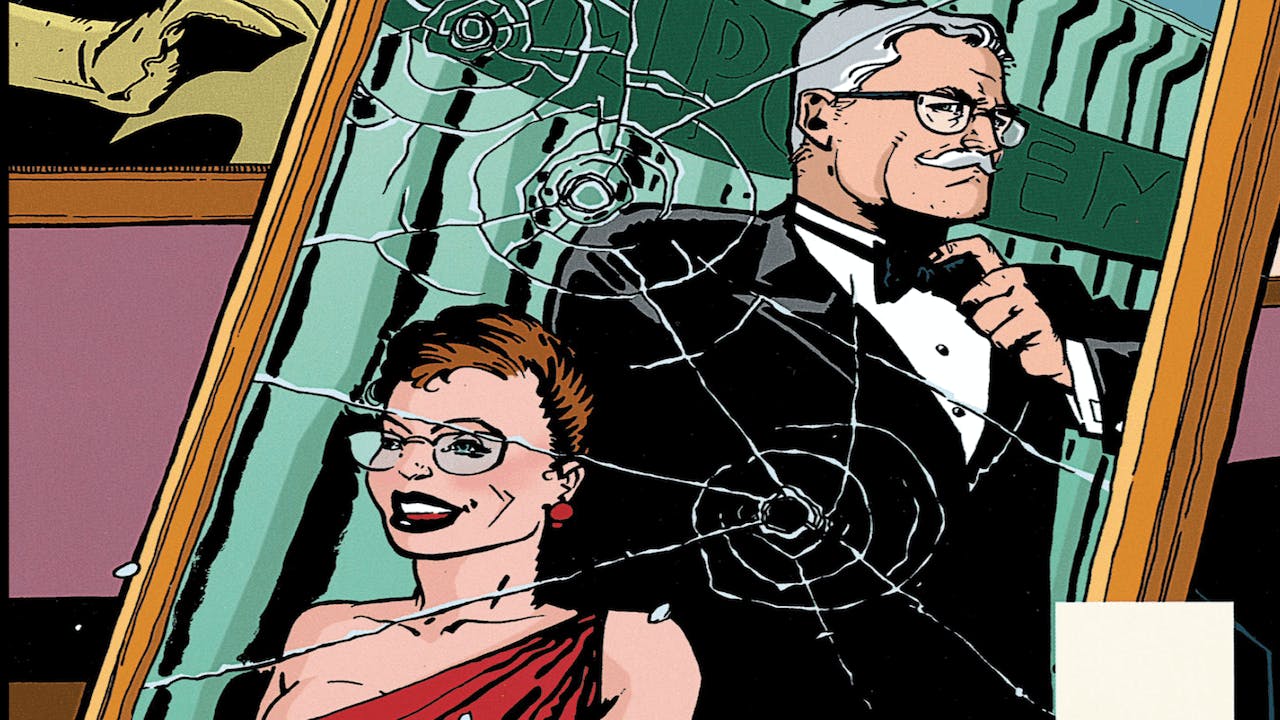 "I heard how you two stood there, laughing over some private joke. Tell me -- was it me?"
'Oracle: Year One' is an anomaly. Unlike the other entries on this list, it's a single issue. It's a contemplative piece on a character not just in the middle of their journey, but at their lowest point. And in its daring reflection on the events of 'Batman: The Killing Joke,' it courageously confronts one of the best known Batman stories of all time. In 'Born of Hope,' we bear witness to a Barbara Gordon who finds she has been cast as a casualty in someone else's story. And despite the hands of fate guiding her towards silent obscurity, she refuses to stay down. She knows that she can never be Batgirl again. But by accepting and adapting to her new status, she could be more powerful, more essential than she ever was before. This was not a funeral for Batgirl: this was the birth of a new icon for a modern age that even the Justice League would come to rely on as their hero.
3) Green Arrow: Year One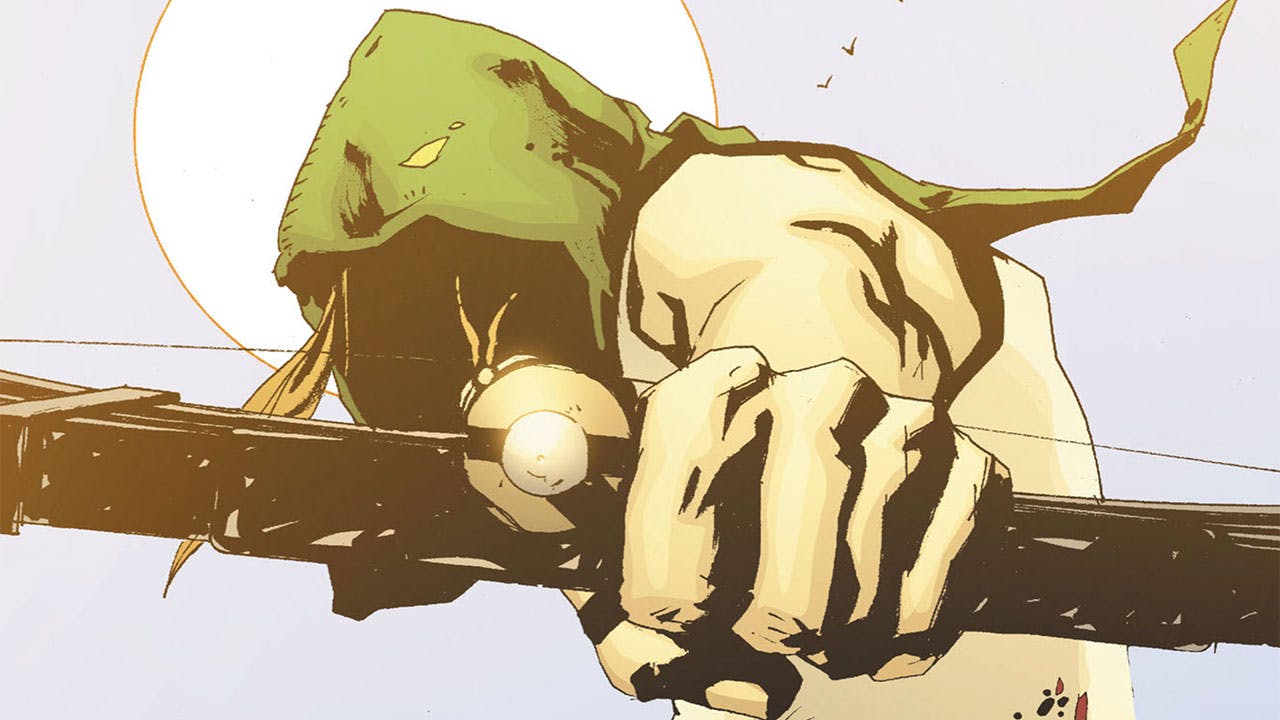 As the star of a flagship television series around which an entire universe was built, Green Arrow has been one of the defining Super Heroes of the past decade. But without the work done by Andy Diggle and Jock's 'Green Arrow: Year One,' the world we know now as the "Arrowverse" would never have come to pass. Even one of the main characters of 'Arrow,' John Diggle, is named after the writer of this essential miniseries. For visceral visuals on the toll that Oliver Queen's island extracted from him—and the gifts it returned—go no further. And read our full write-up of the series here. 
2) Wonder Woman: Year One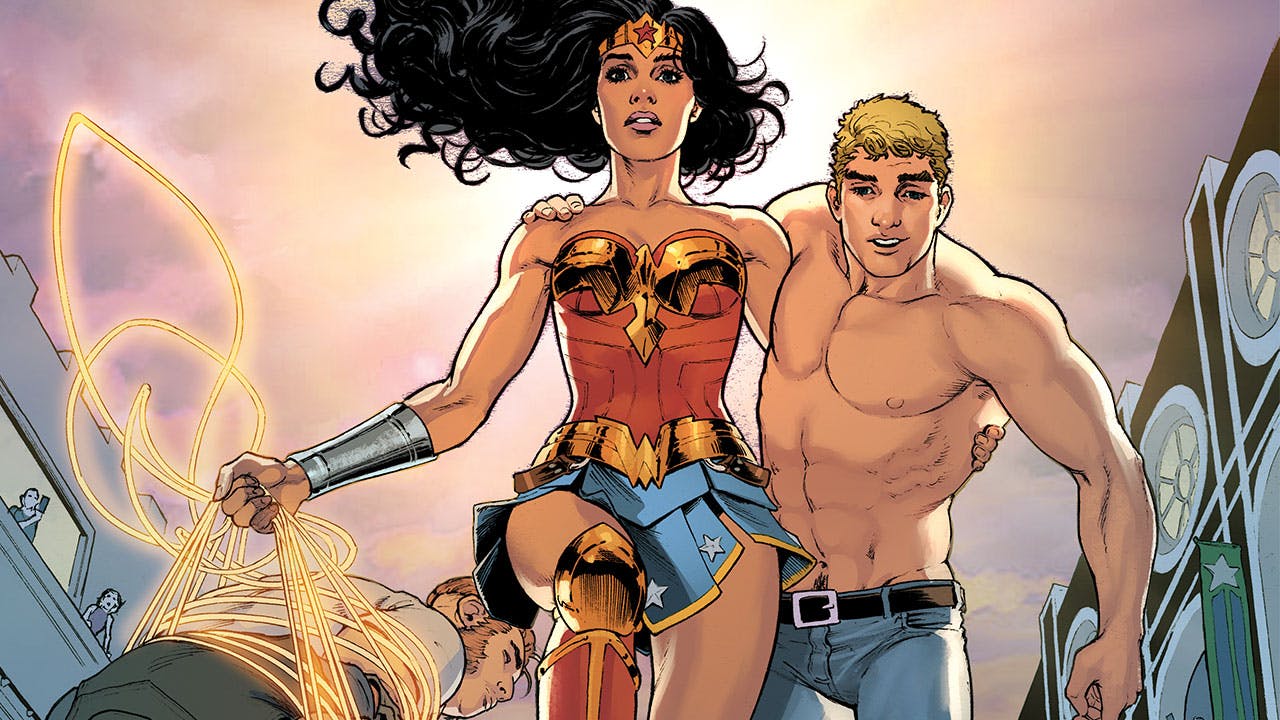 The newest 'Year One' story you can find on DC Universe is also one of the best. Written by one of the greatest veteran writers to ever shape Diana's life from unmolded clay, 'Wonder Woman: Year One' untangles the falsehoods around the Princess of Themyscira's complex origins and cuts to the heart of her character — not where she was from, or how she was born. This origin story is about what Wonder Woman truly means to the world, what she stands for, and who she is. As a hero, as a woman, as a friend, as a person. If you're still not convinced, you can read more about 'Wonder Woman: Year One' and its unique origins here.
1) Batman: Year One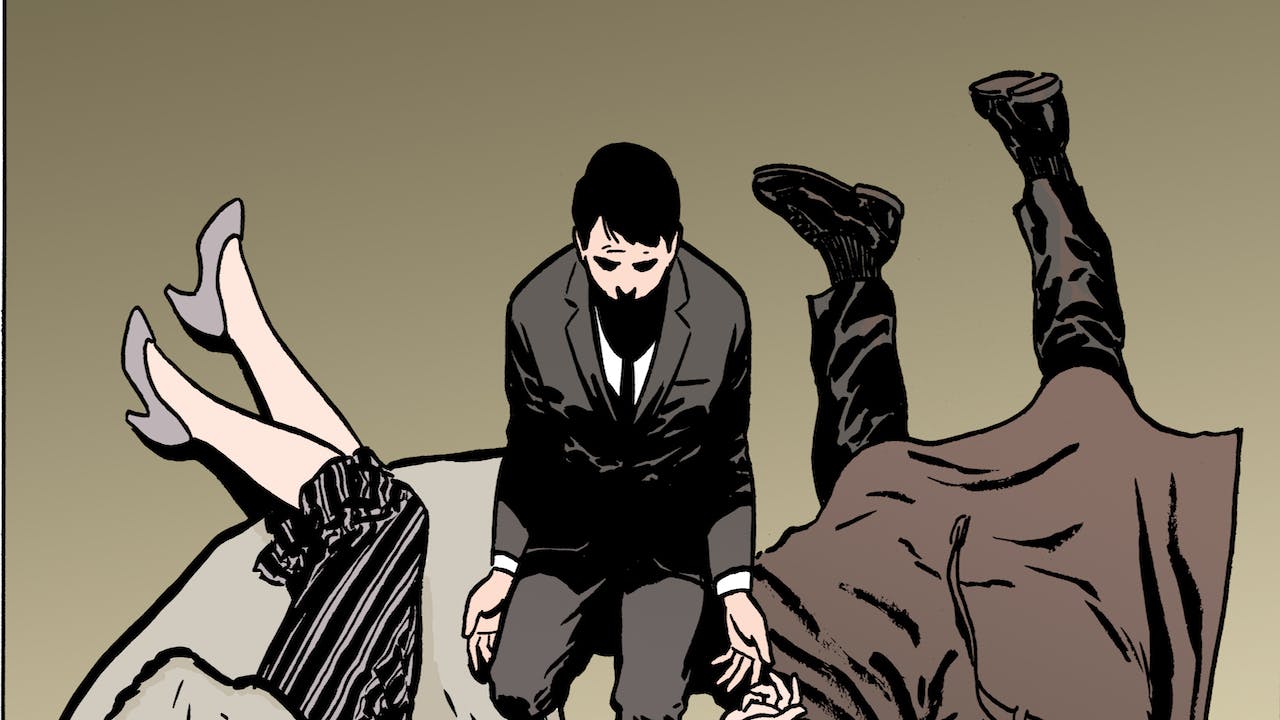 Thirty-two years old, and still the king. Ask any Batmaniac on the planet, and they'll tell you that Frank Miller and Dave Mazzucchelli's 'Batman: Year One' ranks among the most essential Batman stories ever told, to this very day. Practically every version of the countless revisitations to Batman's early days takes its cues from this master work, including a direct animated adaptation. Everything that can be said about the greatness of 'Batman: Year One' has already been stated — rather eloquently, in fact, by our own Joshua Lapin-Bertone in his write-up for our universe spanning Year One celebration. As the sun sets and skies turn red over Gotham, the long night begins right here.
What's your favorite Year One story? Talk about it in our Community!