A leopard, as the saying goes, can't change its spots. But as we celebrate Catwoman's 80th birthday this week, we can take a look back and see that Selina Kyle's own coat of fur has undergone quite a number of revisions. But of all the iconic looks she's sported over eight decades, which ones were best? Because Catwoman lives for fashion, we've rated each one of her looks over the years on a scale of nine...because what other number fits a cat? We'll present our own judgment for each suit, but we encourage you to keep your own score at home as our guest of honor struts in costumes old and new down the… sorry… what are those fashion runways called again?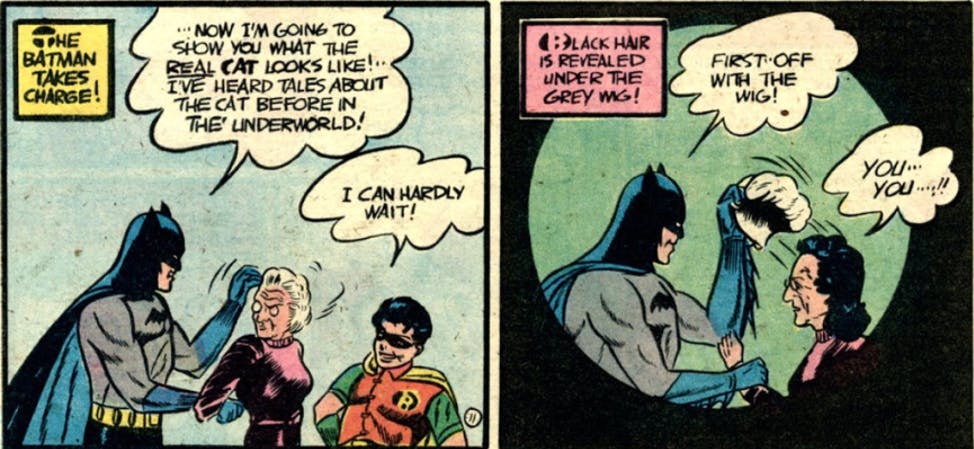 1/9. More "Lonely Cat Lady" than "Catwoman."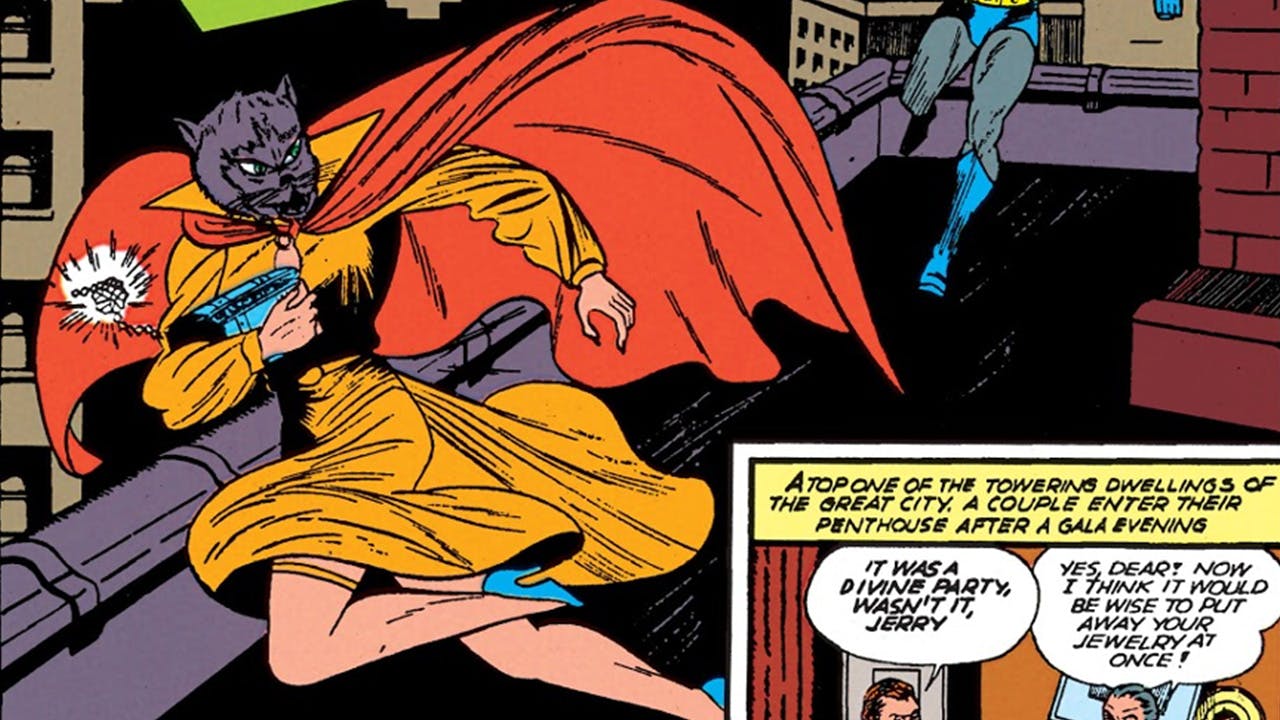 2/9. Cat-themed, but that's all it's got going for it. Impractical heels, ridiculous dress, RIDICULOUS mask.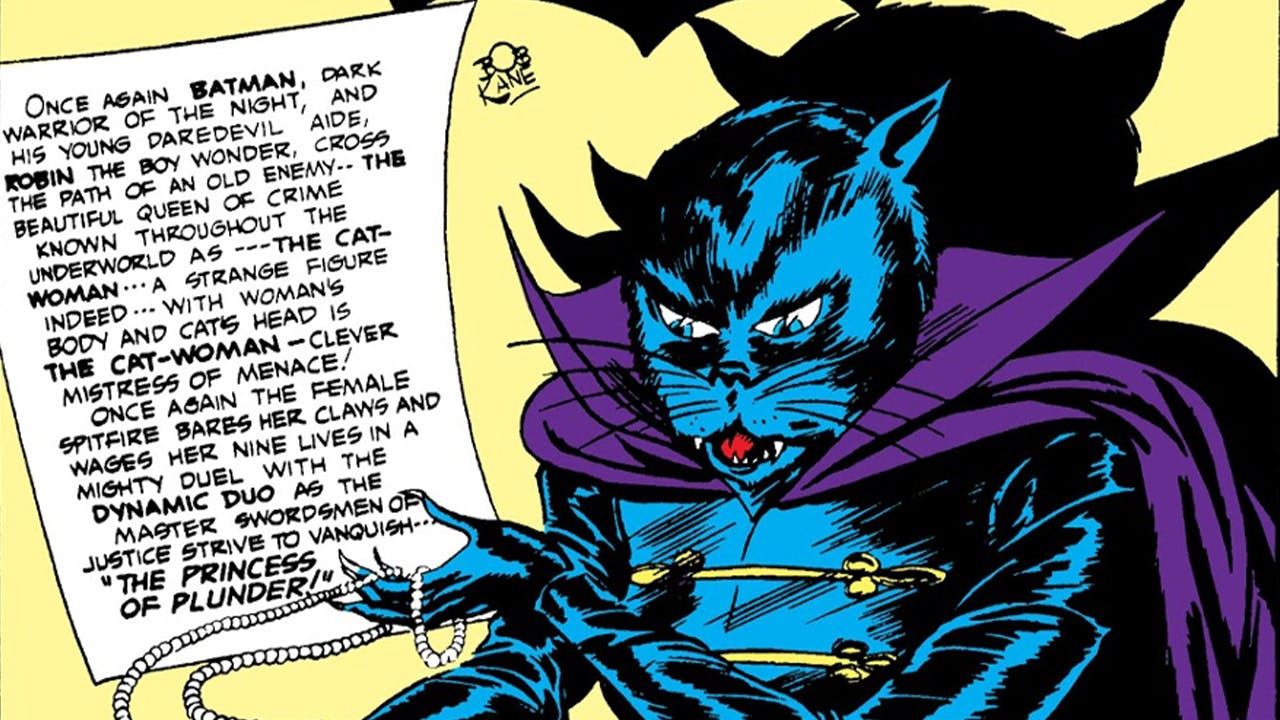 3/9. Looks more practical than the previous one, but that mask has gotta go. Does Batman have a realistic bat mask? No, he does not.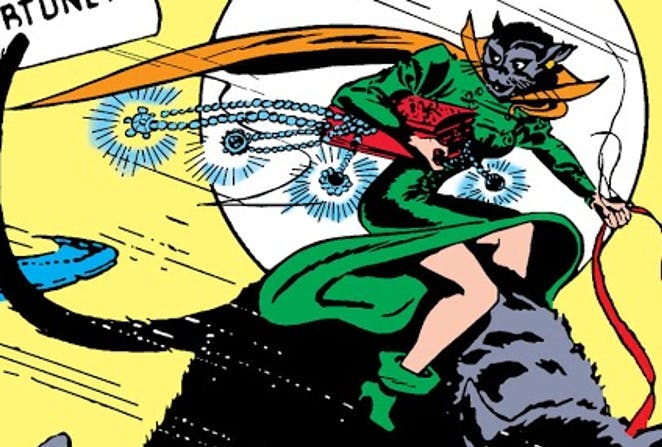 2/9. What did we JUST say, Selina.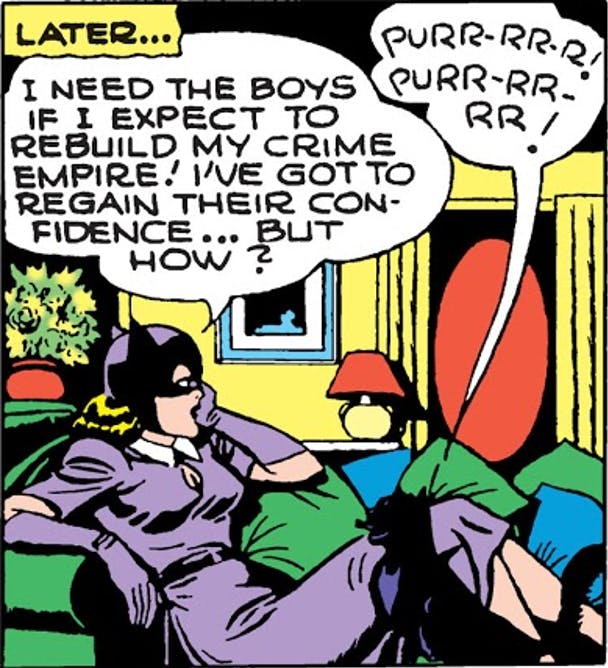 4/9. MUCH better. Starting to look like a real Catwoman here, but the dress isn't daring enough. We're not saying it needs to be sexier, but it does need to be more DISTINCT. At least toss on a cat brooch somewhere.
5/9. The dress is silly and has an ab window for no clear reason, but at least it COMMITS.
BATMAN (1966)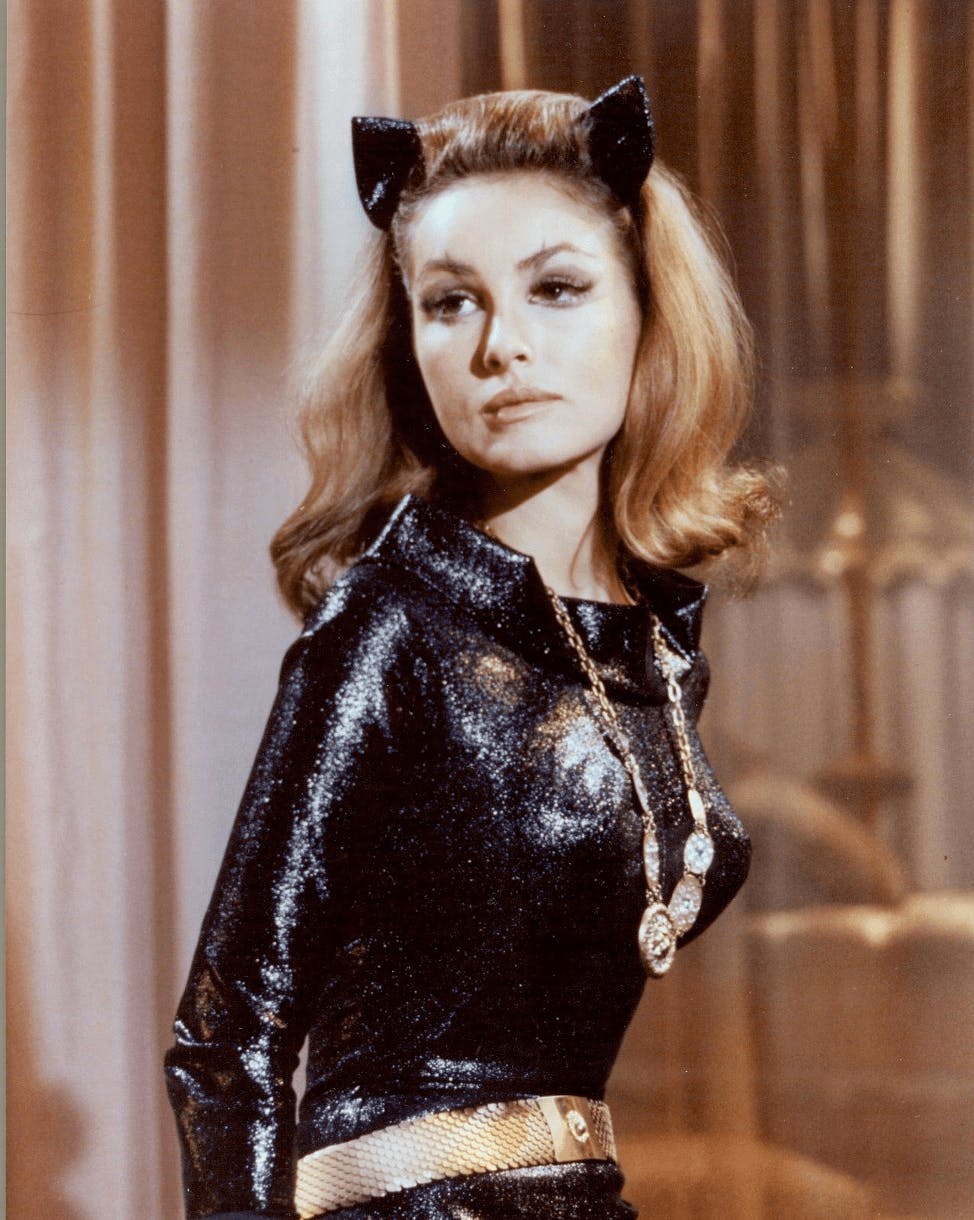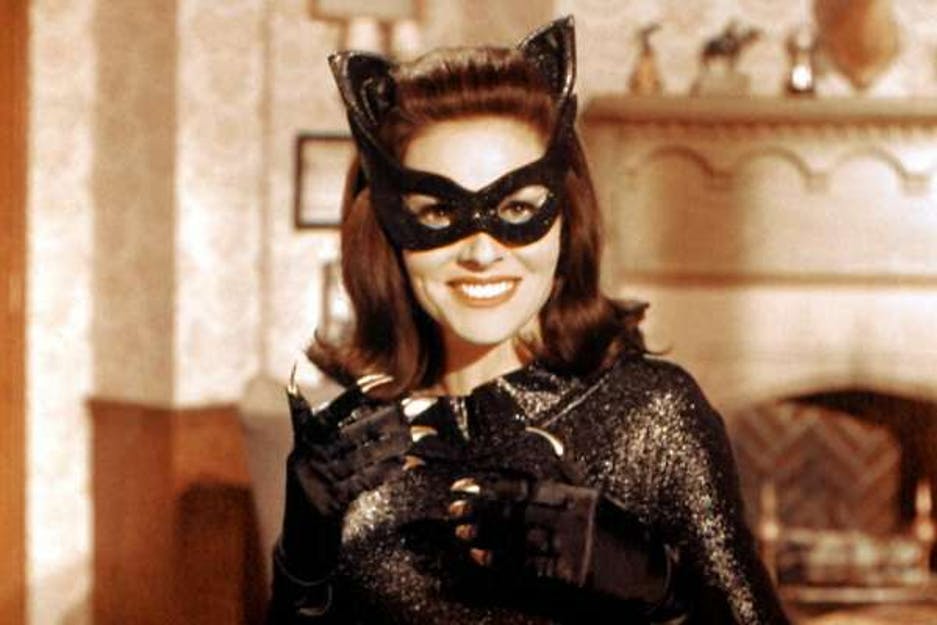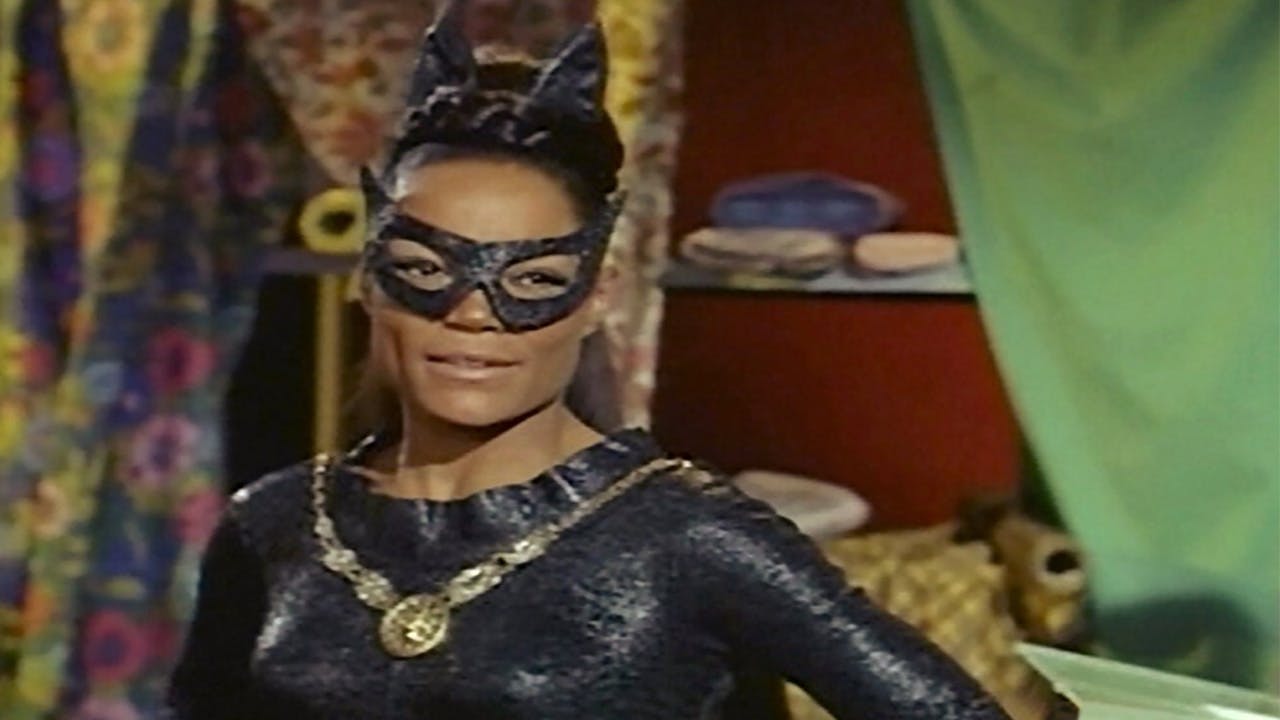 6/9! The ears are a bit too understated, but the shiny black jumpsuit is pure Selina, and the necklace is an underappreciated touch for a cat burglar. Eartha Kitt's costume is virtually the same as Julie Nemar (TV's first Catwoman) and Lee Meriwether's (the 1966 Batman movie's Catwoman), but her pure charisma bumps it up two points to an 8.
SUPERMAN'S GIRL FRIEND, LOIS LANE #70 (1966)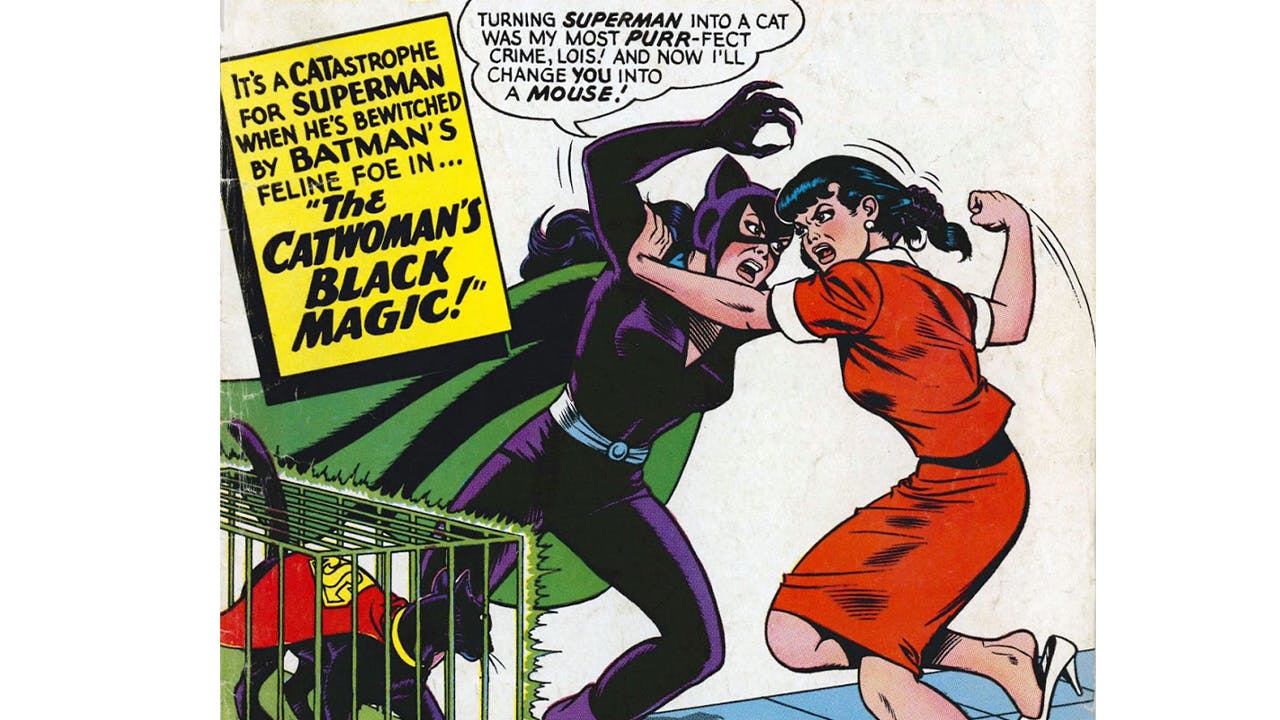 7/9. Gotta love a classic. After a 12 year absence, Selina returned to the comics with style. The boots and cape are bold choices, but impractical -- and more importantly, dated. ("We're not going to address Selina somehow turning Superman into a cat?" you ask. Outside the realm of this exercise, sorry. Moving on!)
THE BATMAN/SUPERMAN HOUR (1968)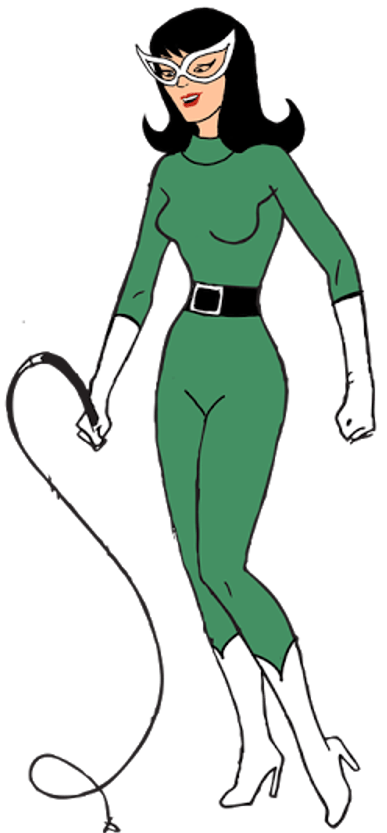 4/9. Generic but serviceable. Loses points because it's frankly more suitable for Selina to have an outlandish costume than a safe one.
BATMAN #208 (1969)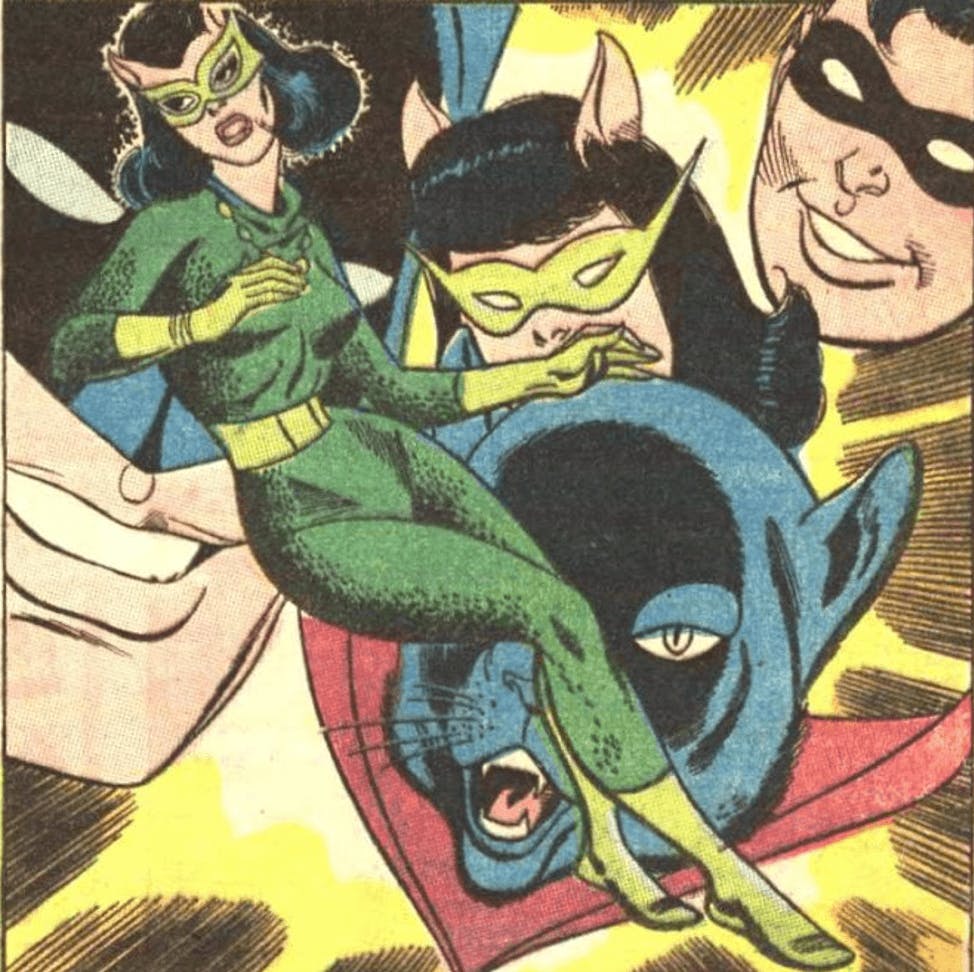 5/9. The color scheme doesn't quite work for her, and not only does she appear to have multiple sets of ears, but one of them is FLESH-TONED. What are you, Selina, a sphinx cat? Points for flats, though.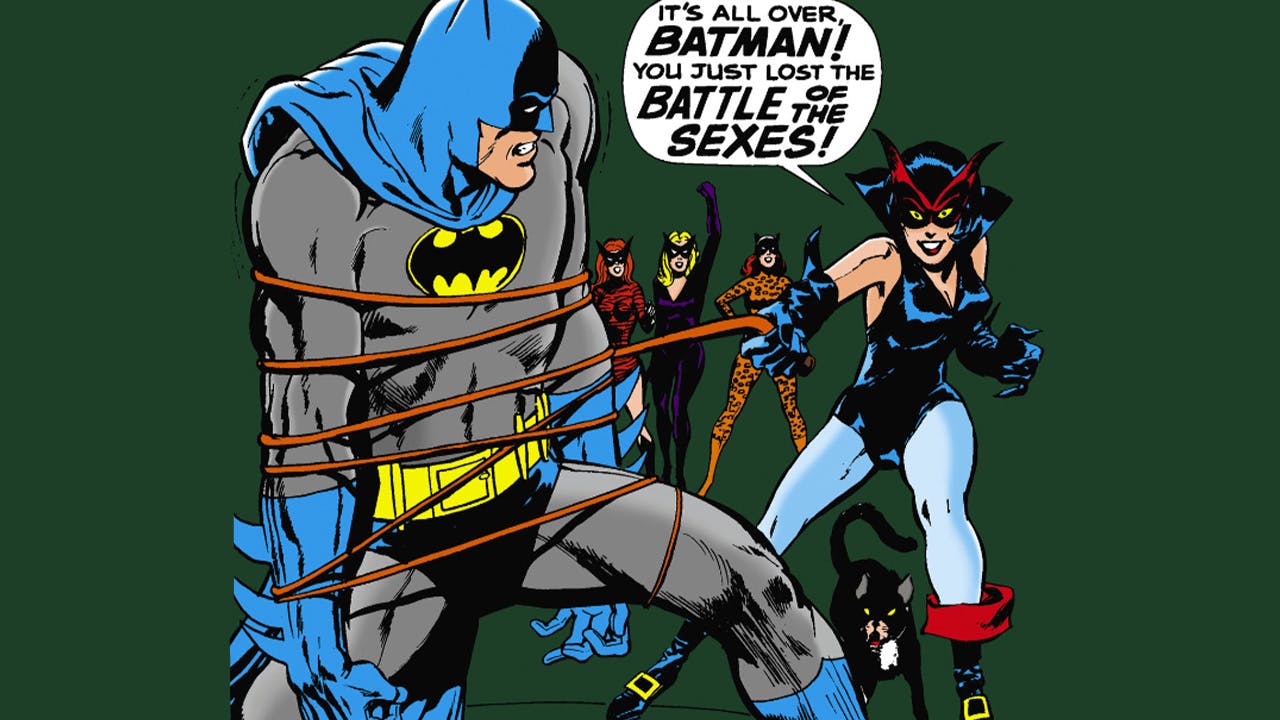 4/9. Points for boldness, minus points for those inexplicable pirate boots.
BATMAN #266 (1975)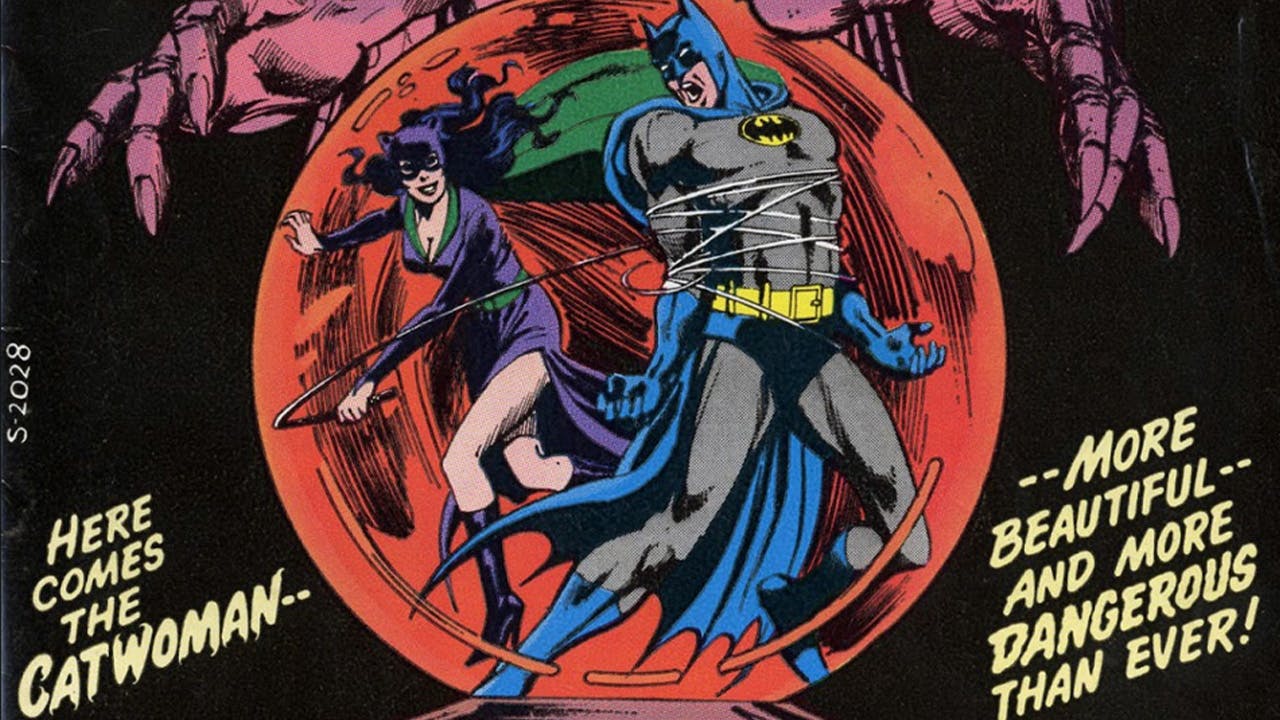 7/9. Basically the same costume we saw in Lois Lane #70, except a slight change in the boots. A solid and dependable classic that almost makes you forget how silly the idea of running across rooftops in a side-split dress and high heels is.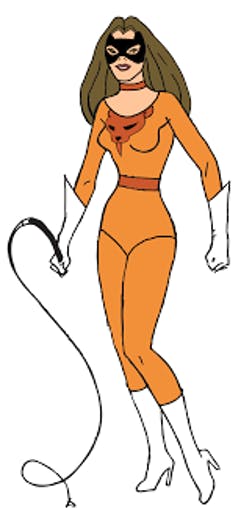 5/9. One point increase over the Batman/Superman Hour one for committing to the cat theme.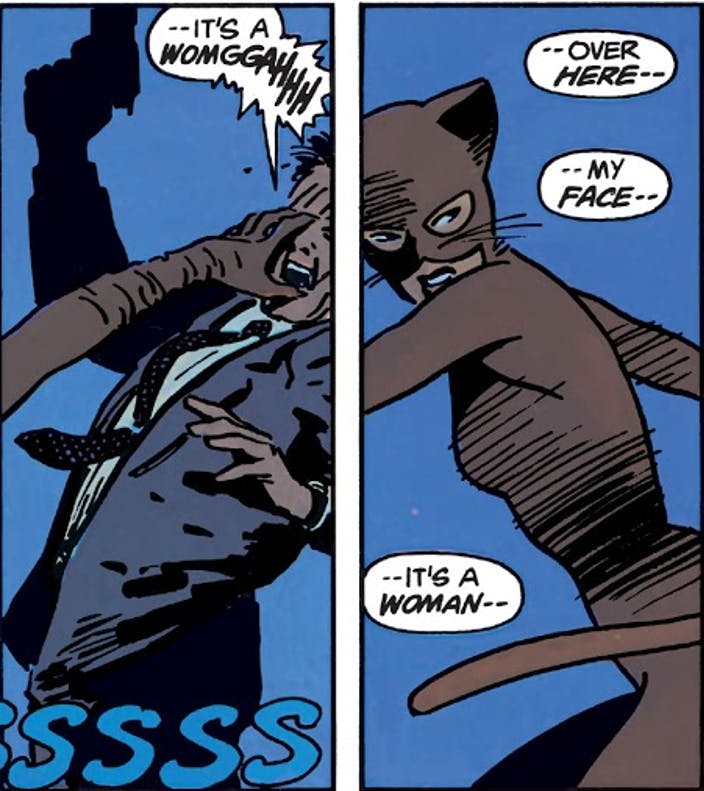 8/9. Another solid, classic look, but she never quite completely pulled off the tail and whiskers.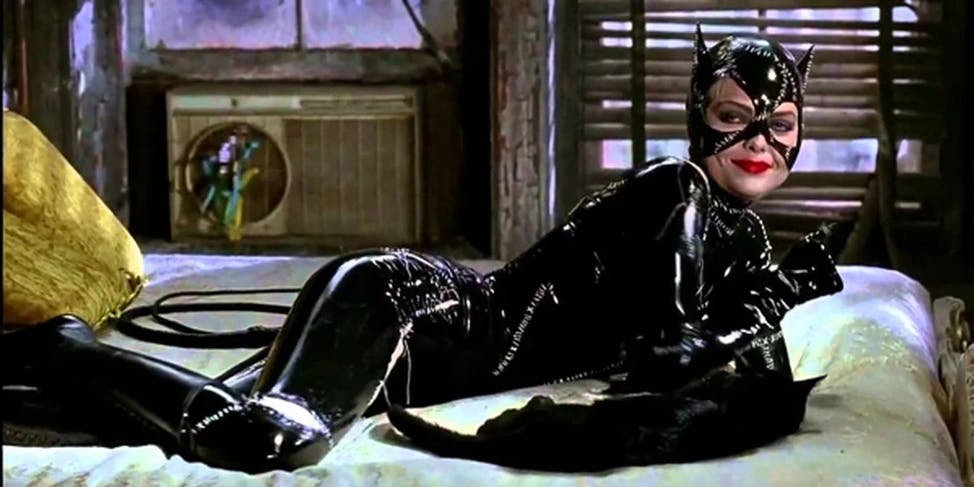 8/9. Definitely the best Catsuit we've seen a real person wear on screen. The random seams across the costume are A Choice, but one which fits with Selina's mental state as she patched it together.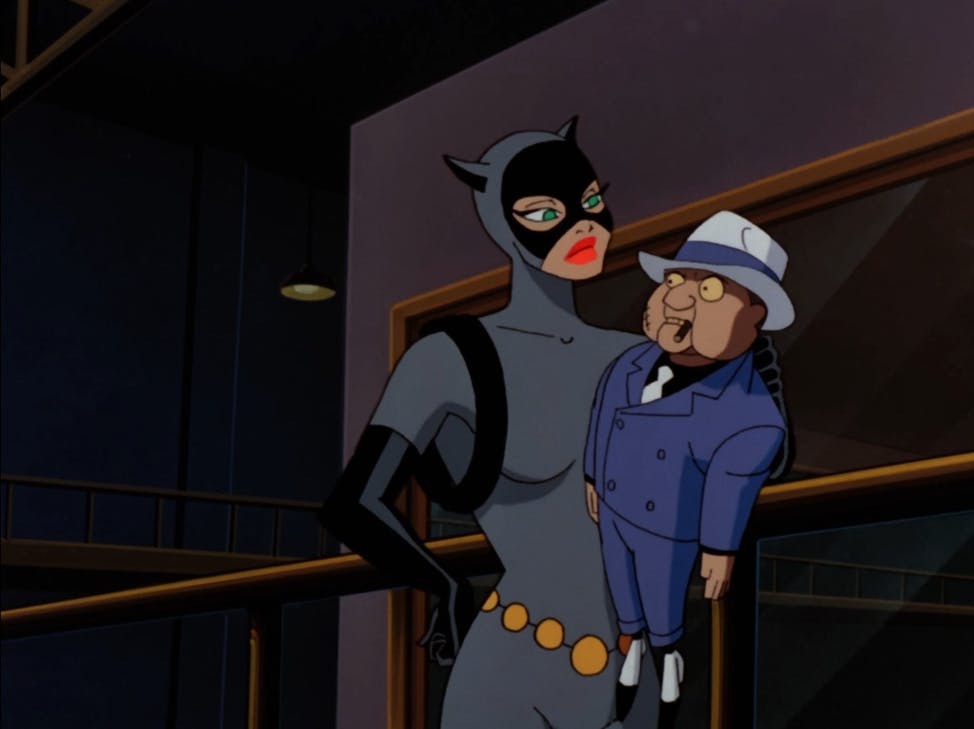 8/9. Gorgeous in grey; one of the best costumes she's ever worn. Only loses one point because we're still not quite sure the two-tone mask works.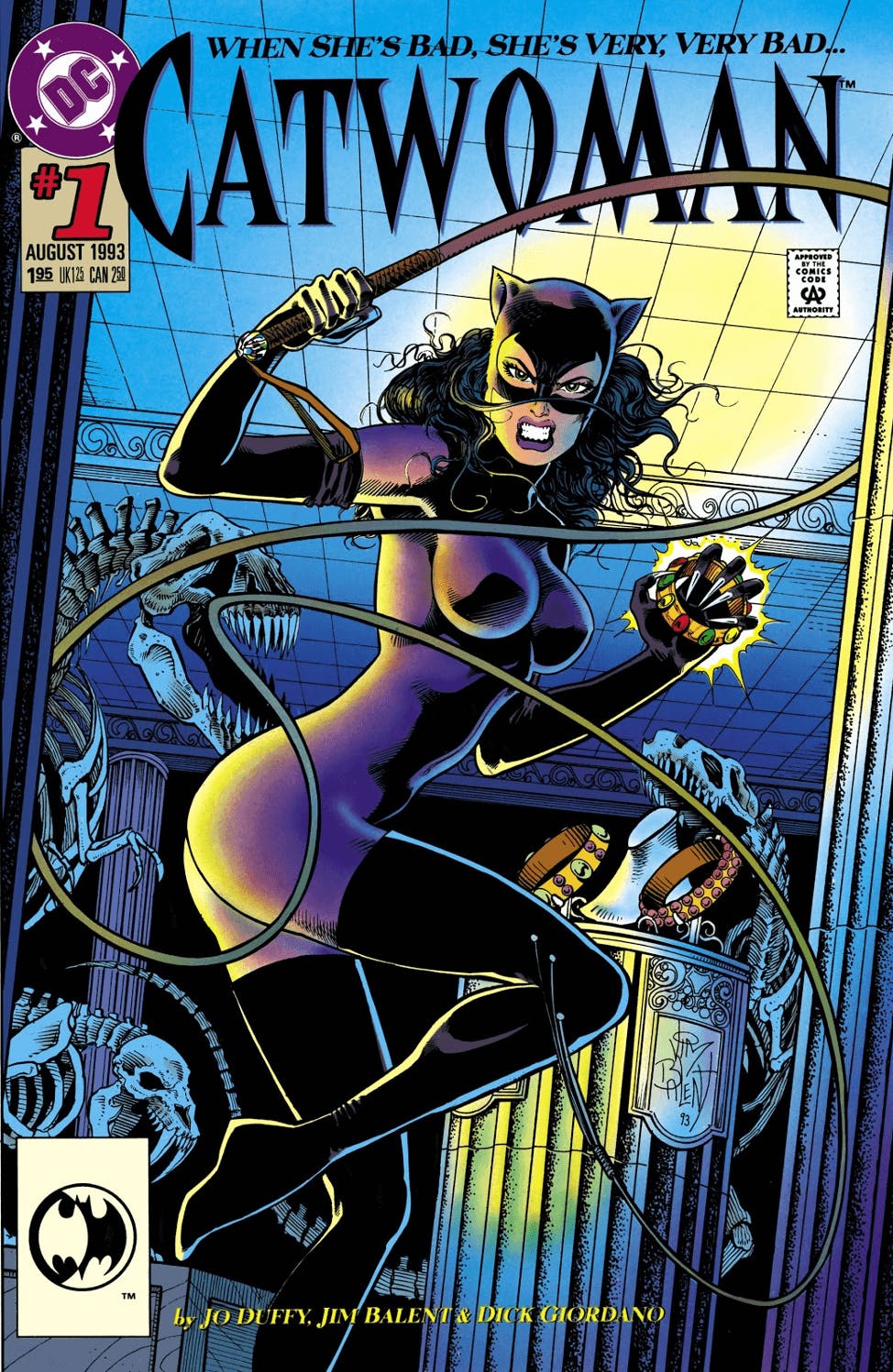 5/9. The colors are decent, and the boots work, but we have never once seen this costume drawn without looking like Selina was vacuum-sealed into it, and it looks ridiculous every time.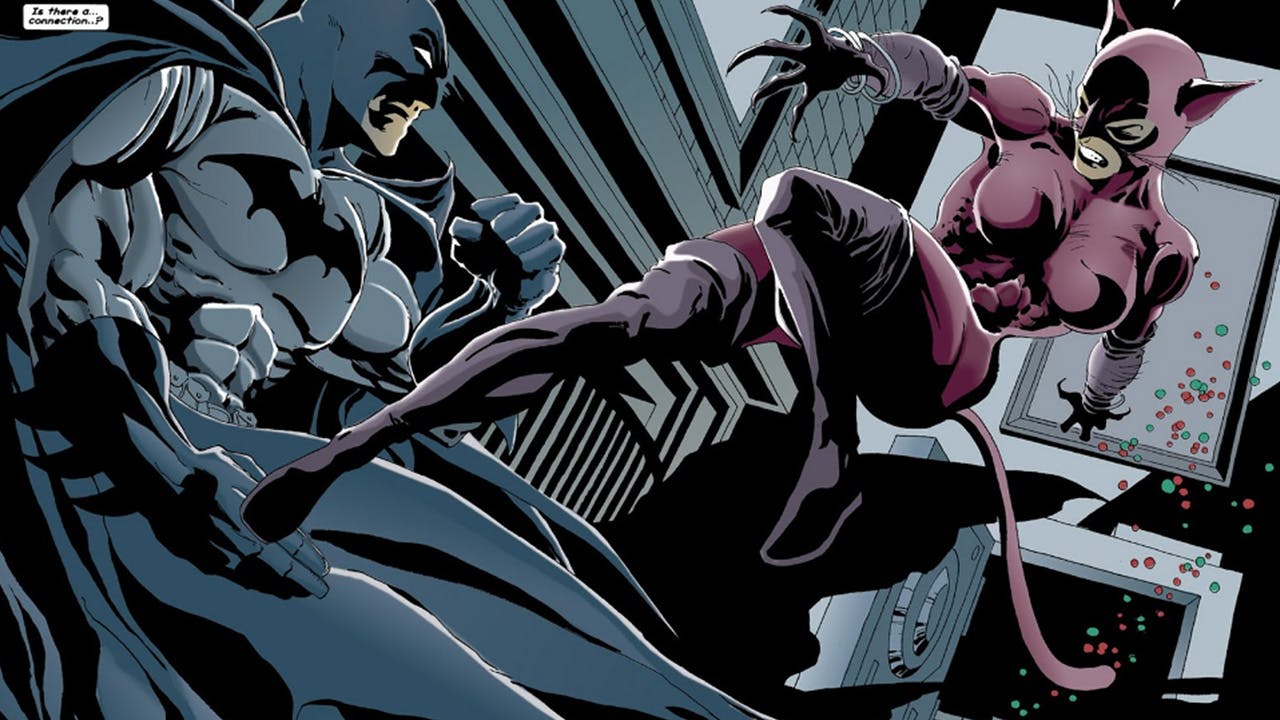 5/9. The Long Halloween is a masterpiece, and Selina herself is great in it, but come on. Look at it. Just look at it.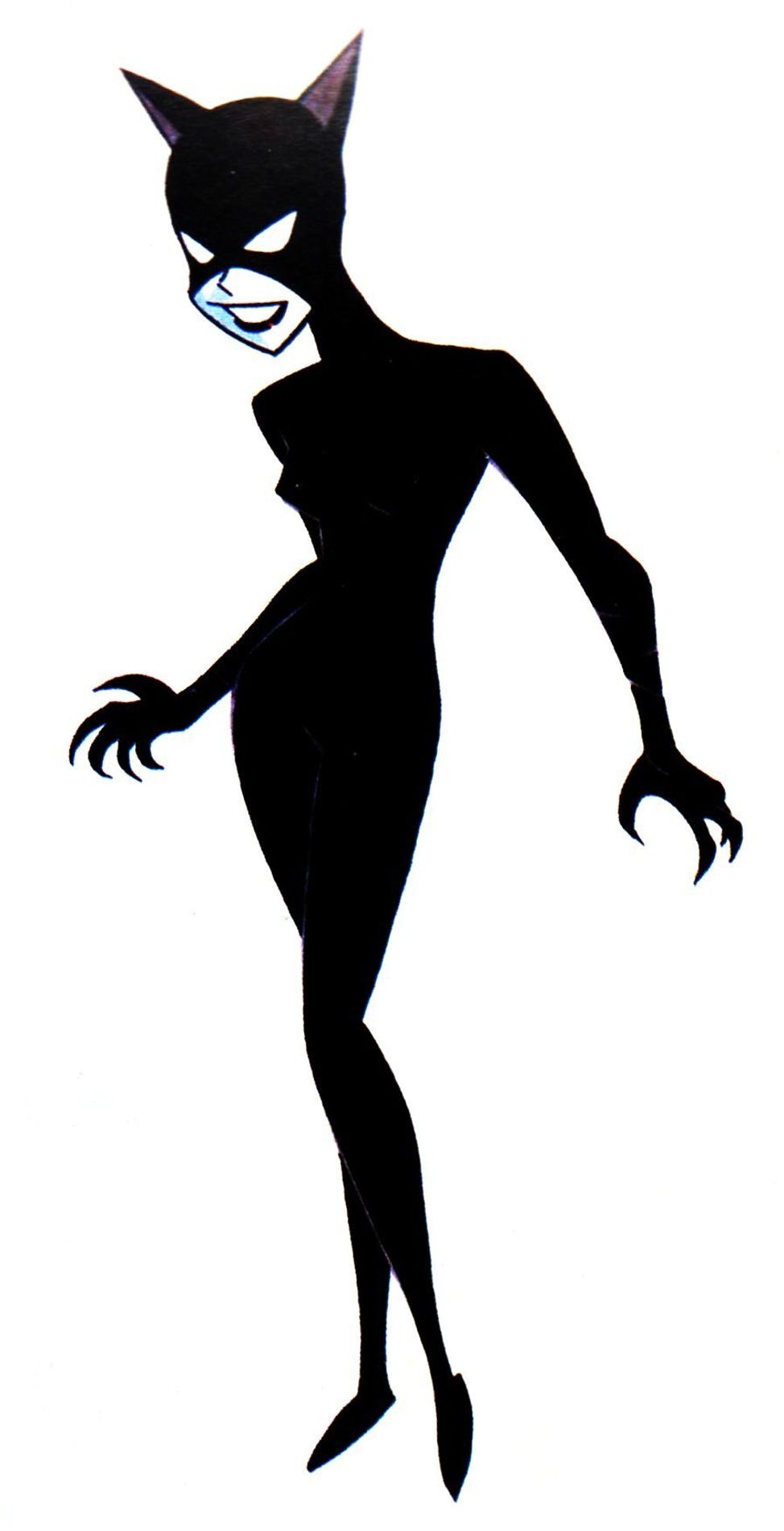 7/9. A good, simplified look, if maybe TOO simple. Overall, a little too angular.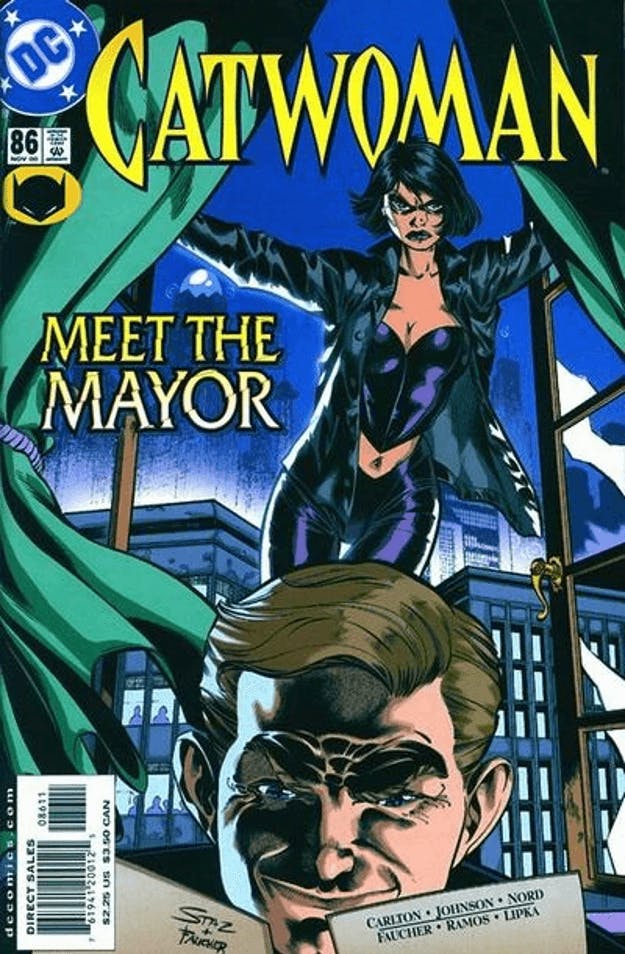 3/9. A perfectly serviceable outfit… for Black Canary.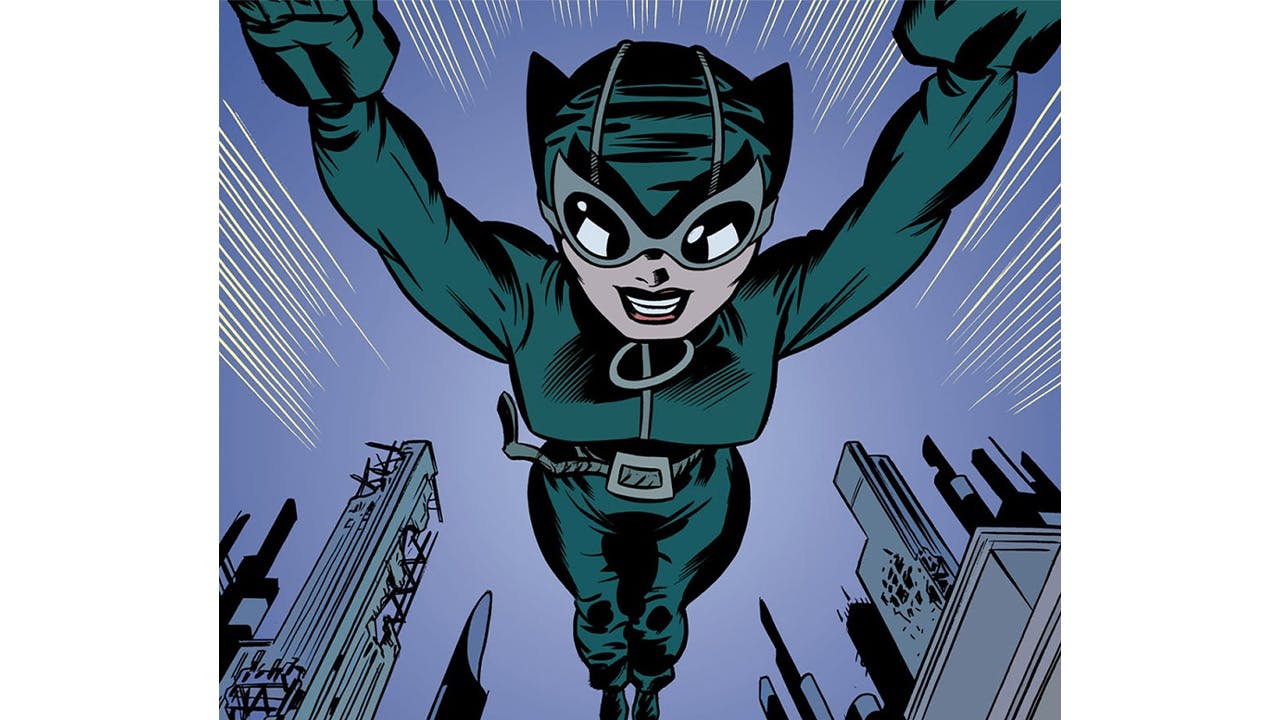 9/9: THE PURRFECT SCORE. Every single part of this costume works. Stylish, practical, and even pulls off the "double ear" effect which hampers lesser attempts. Darwyn Cooke gave us the greatest Catsuit of all time in 2002. Even with some embellishments by Jim Lee during "Batman: Hush," this suit has stood to set a high bar over not just Catwoman costumes, but the entire modern age of comics.
CATWOMAN (2004)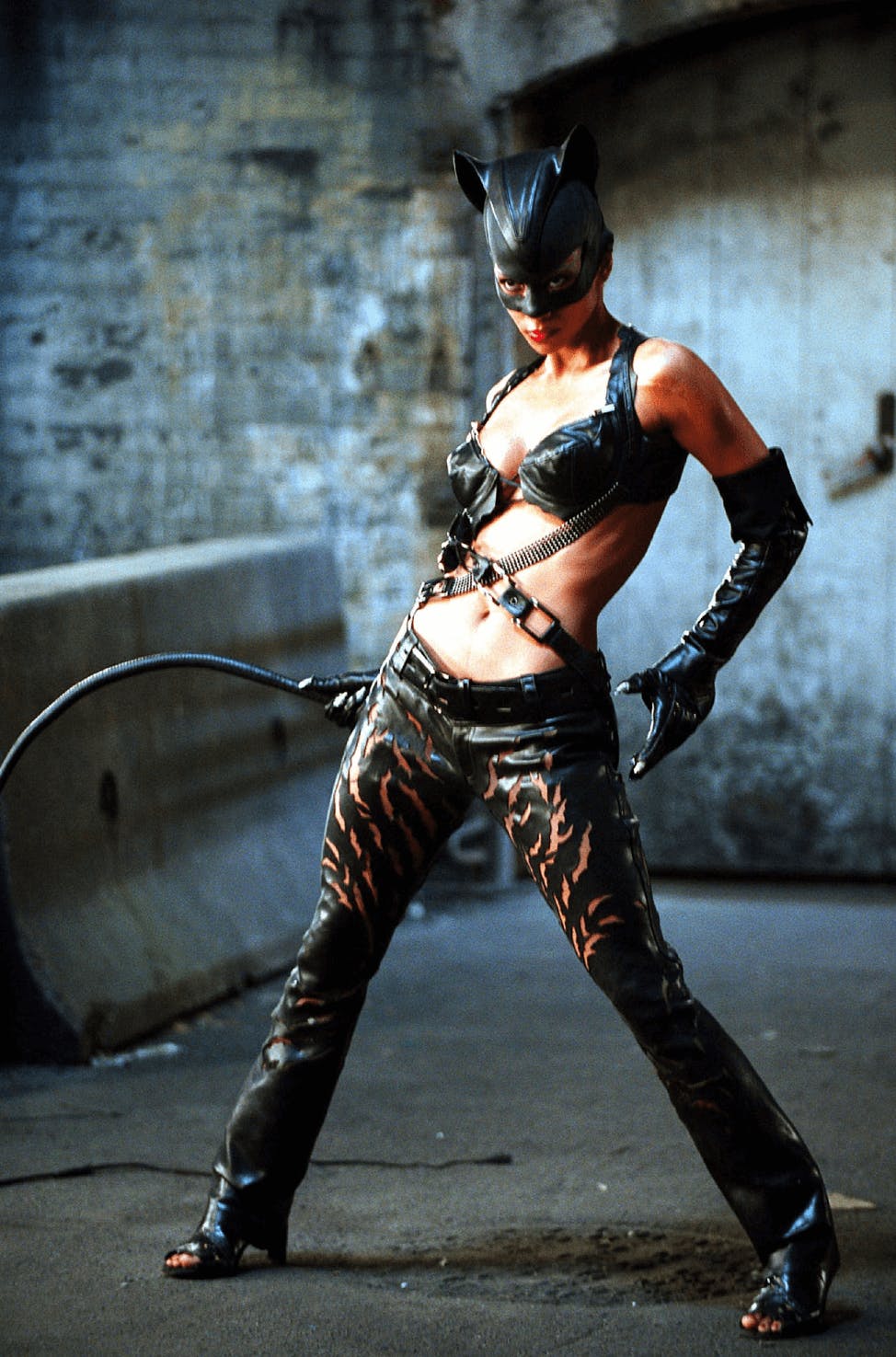 0/9. Disqualified for not even being Selina Kyle.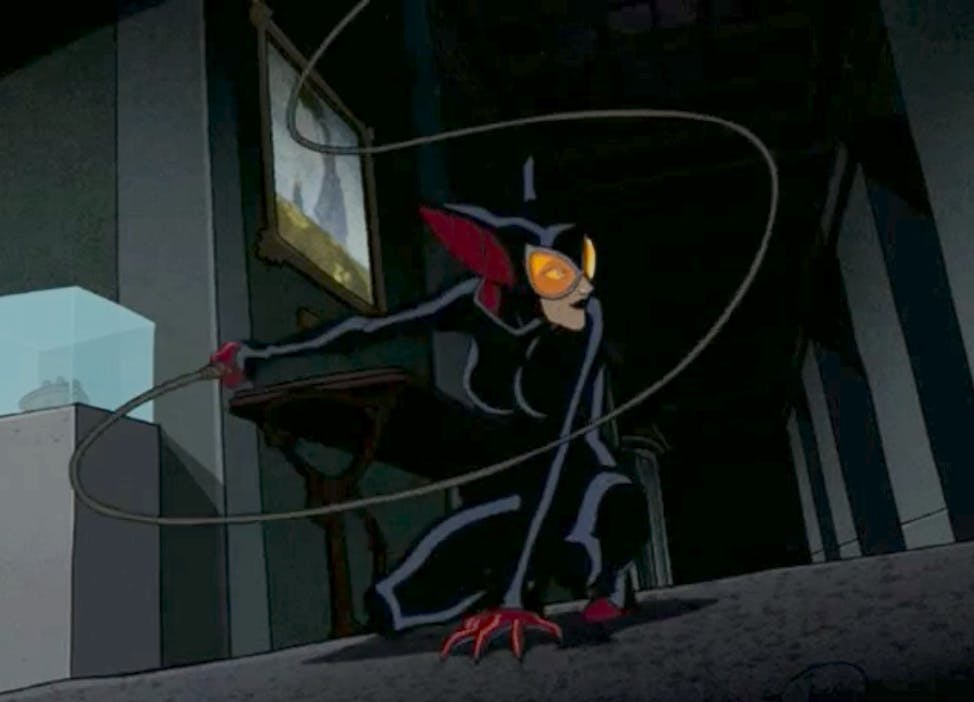 6/9. It actually almost works, and we love the colors, but the ears kill it. Is she a cat or a mouse?
BATMAN: ARKHAM CITY (2011)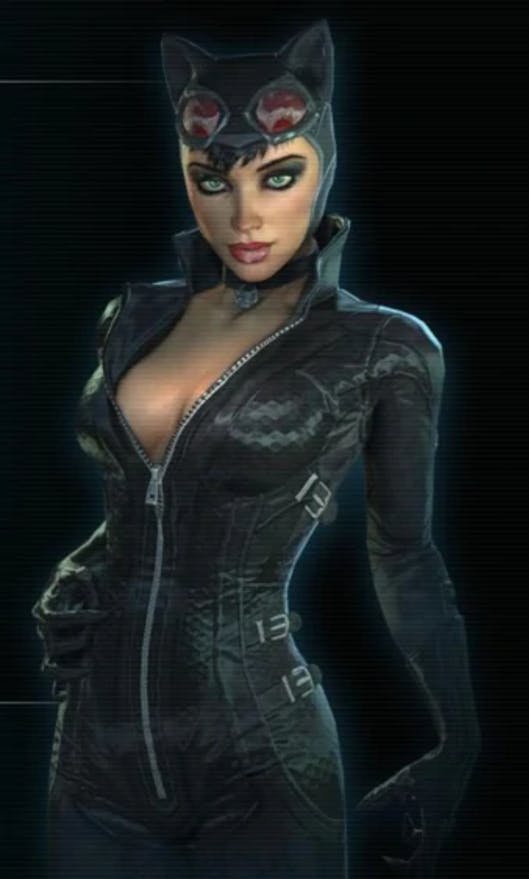 7/9. Solid enough, love the goggles, but suffers from a weird issue where the zipper keeps coming undone. Better drop by The Tailor again, Selina.
THE DARK KNIGHT RISES (2012)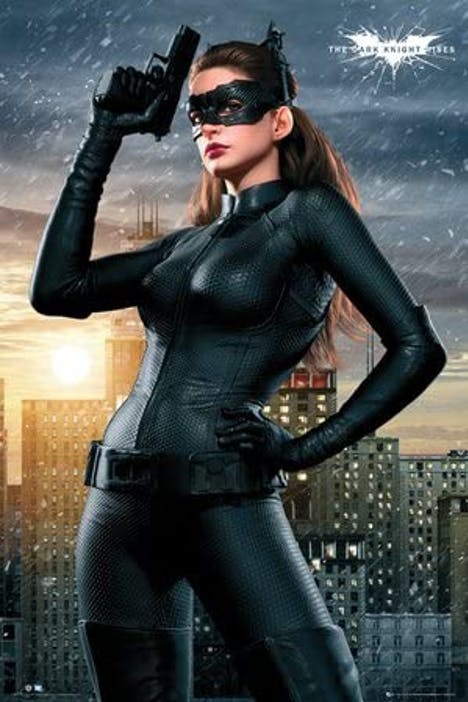 5/9. Okay, but kind of generic. Doesn't really commit to the Cat theme, or to anything. [Ed note: however, we stan a tactical stiletto heel]
INJUSTICE: GODS AMONG US (2013)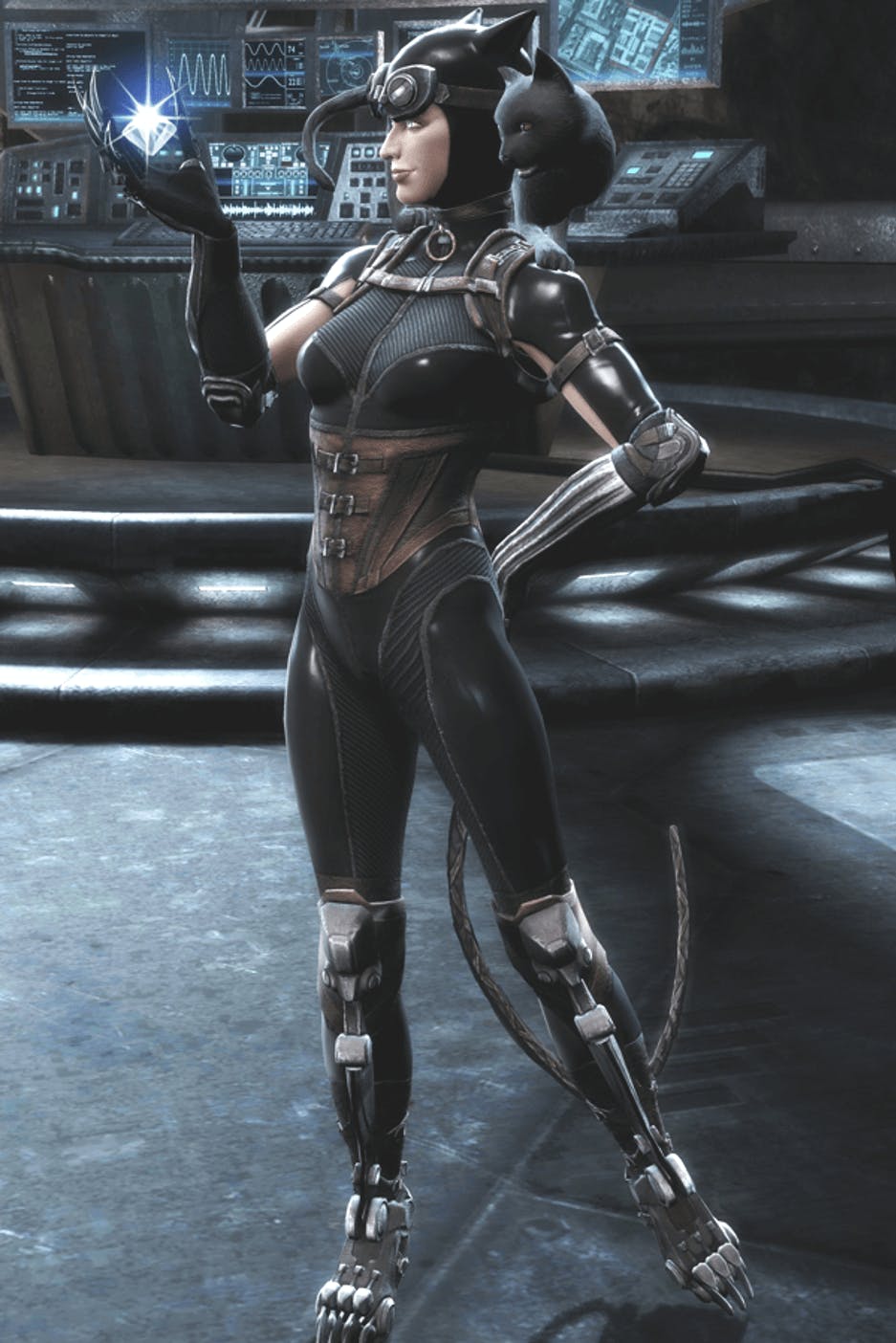 4/9. Was a 5/9, until we got down to those boots.
GOTHAM (2014)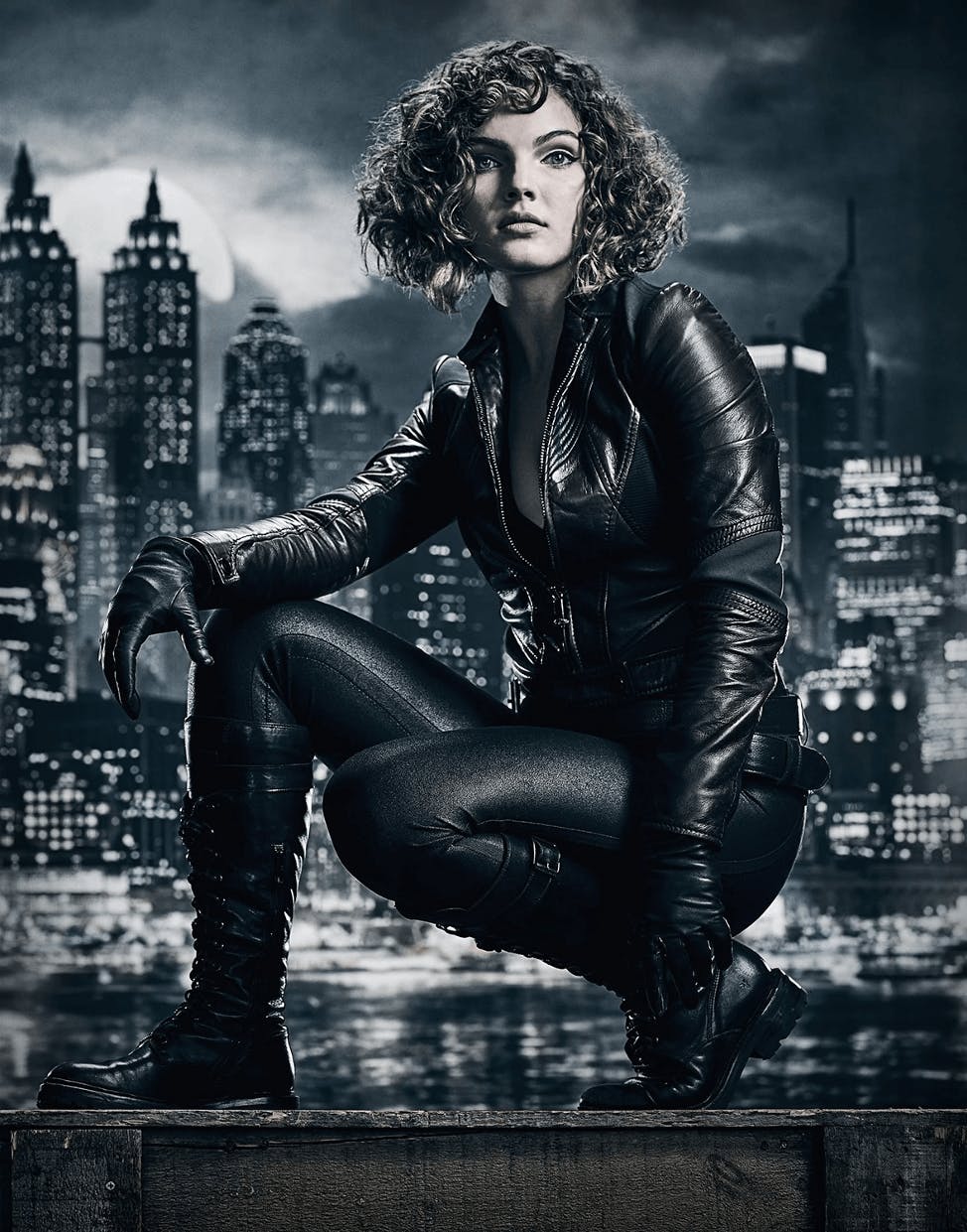 2/9. They didn't even give us the cat ears.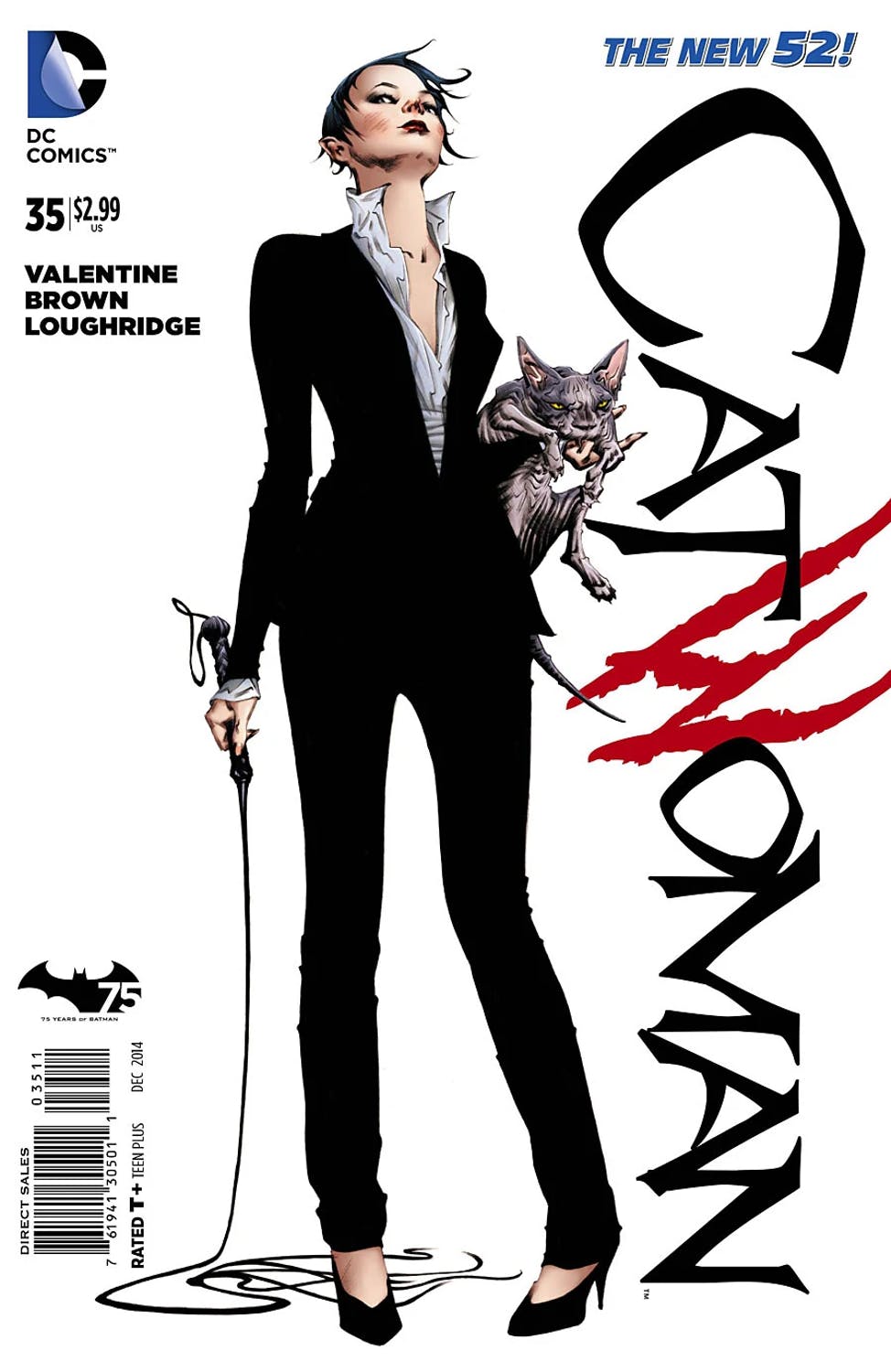 6/9. "Mob Boss" Selina fills out a business suit quite nicely, but couldn't they have at least given us some cat-themed jewelry or something?
INJUSTICE 2 (2017)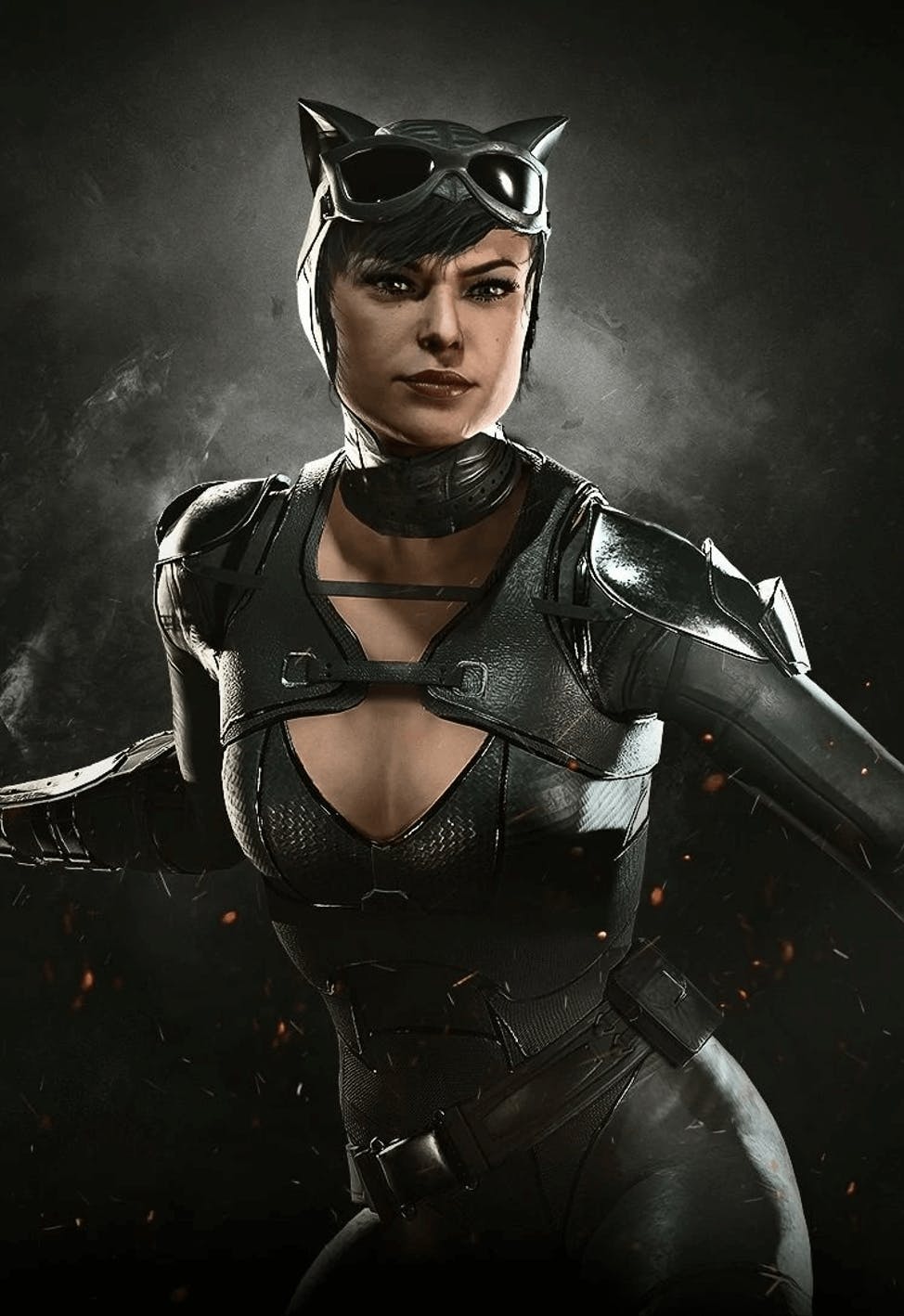 6/9. Kinda too much going on, but those luscious textures bring the score up.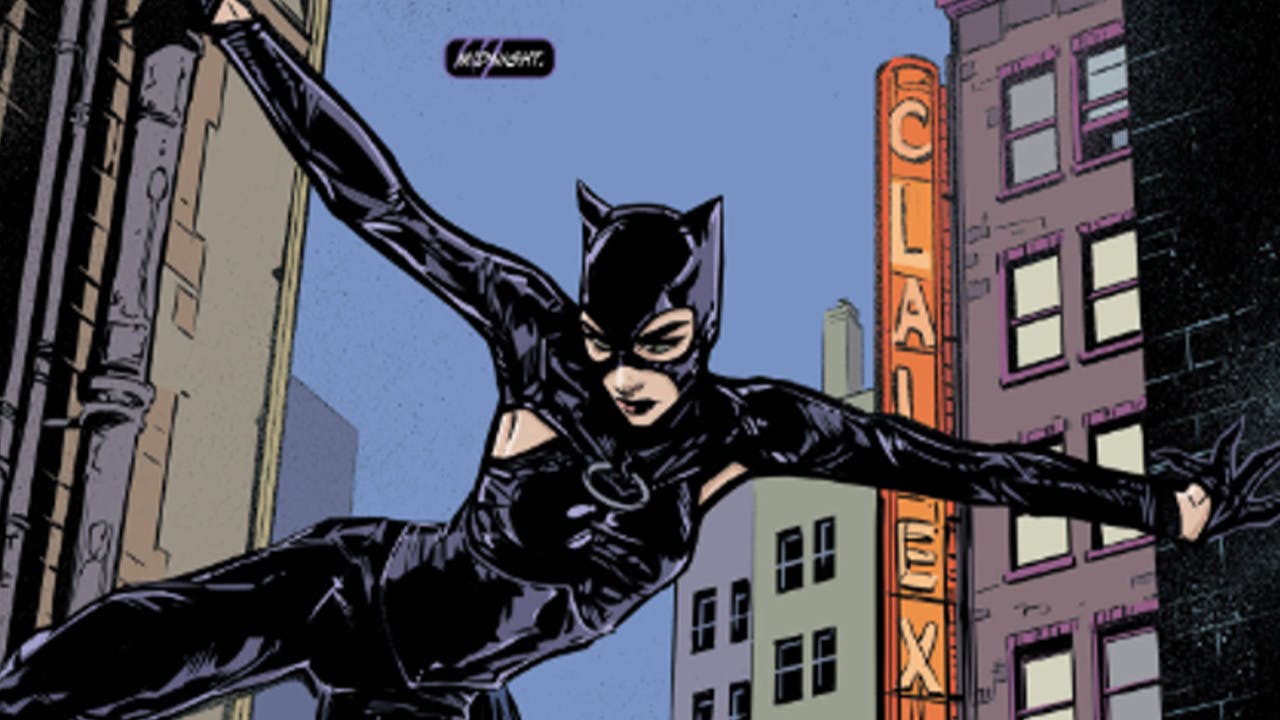 8/9. Catwoman's modern design, and a stunning one. Draws all the best inspiration from both the Michelle Pfeiffer and Darwyn Cooke classics. Artist Joëlle Jones is a master of the form, who makes bold choices. Here, those bold choices manifest as armpit holes for no conceivable reason.
Which costume is the cat's meow and which isn't fit for kitty litter? Rank for yourself in our Community!