After a historic run of over 450 episodes, DC Daily is preparing to take its final bow. The show will stream its final episode on Friday, July 3rd, and we can't help but reminisce about all of the joy they've brought us. DC Daily was always more than a news show, it captured the heart of fandom; thanks to the enthusiasm of its hosts, and the love they poured into their segments. As DC Daily prepares to end its legendary run, we're looking back at some of our favorite memories. Here are our 12 favorite DC Daily episodes!
TITANS CAST RECAP SPECIAL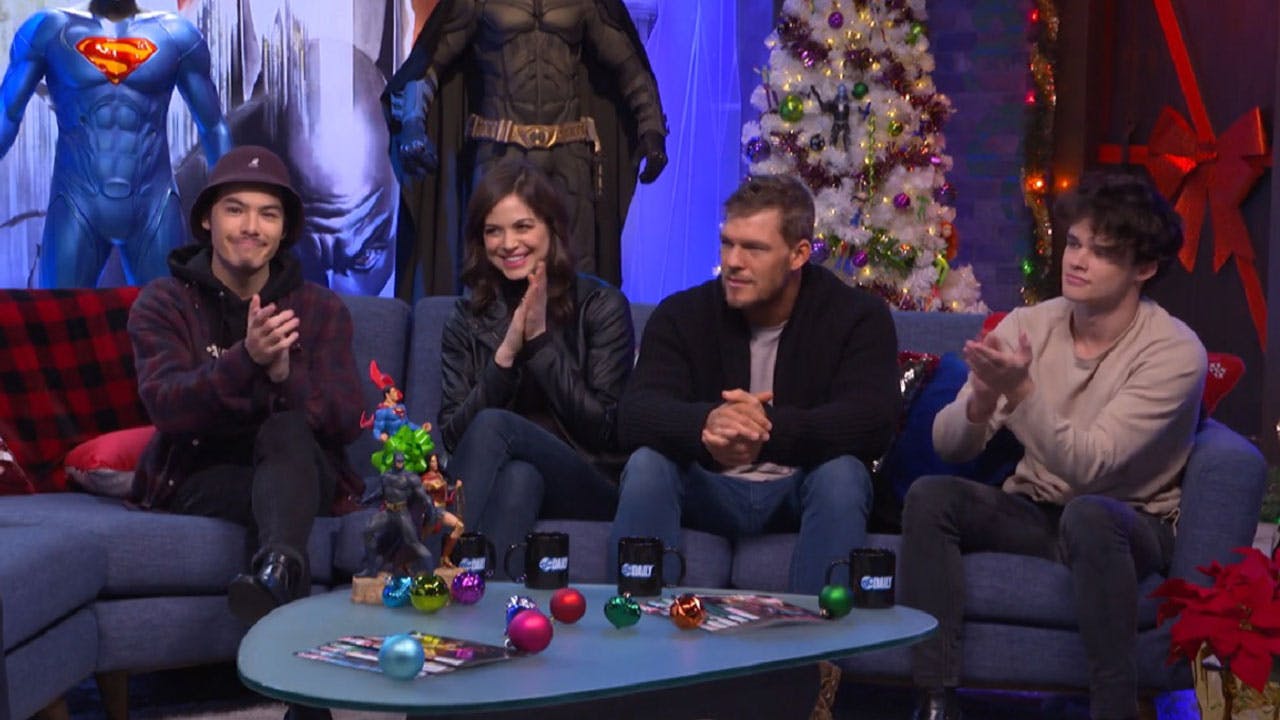 Airdate: 12-24-18
What Went Down: The cast of DC Universe's Titans stopped by the couch for a Christmas special. Conor Leslie (Donna Troy), Ryan Potter (Gar Logan), Curran Walters (Jason Todd), and Alan Ritchson (Hank Hall) shared their favorite behind-the-scenes stories from Titans season 1.
Why It's Special: All four of these cast members were the first actors to portray their characters in live-action, making this episode that much more iconic. There were some fun spontaneous moments, like Alan Ritchson learning he has the same stuntperson as Ryan Potter. Plus, this episode dropped on Christmas Eve, making it the perfect holiday present for DC fans!
ANDREA ROMANO SPECIAL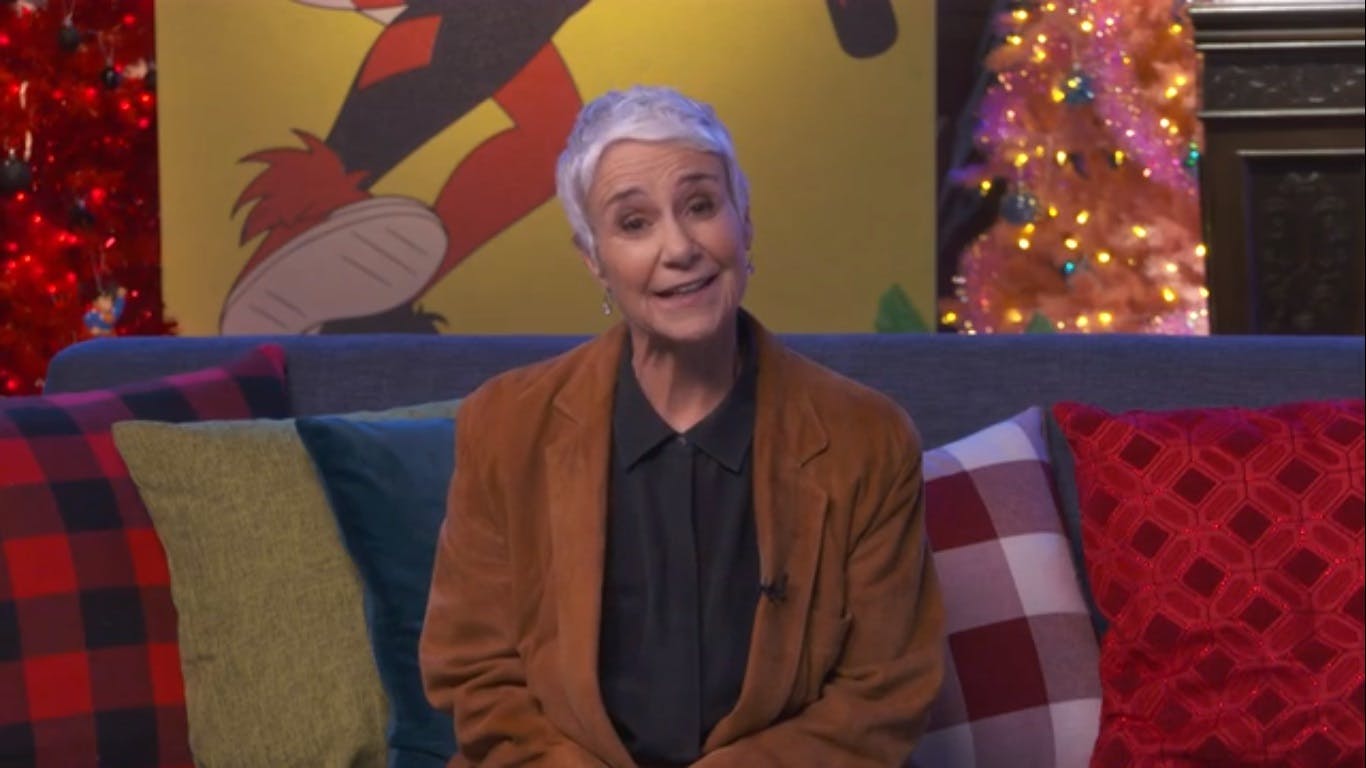 Airdate: 12-19-19
What Went Down: Andrea Romano, voice director for the DC Animated Universe, stopped by the studio for a special tribute to her career.
Why It's Special: This episode demonstrates what DC Daily had over other programs – heart. The tribute to Andrea Romano, which included special messages from actors Kevin Conroy and Phil LaMarr, was educational and heartfelt, as viewers learned more about how this legendary director poured her heart and soul into shows like Batman: The Animated Series. After watching this tribute, you'll never look at the DC Animated Universe the same way again.
WB ARCHIVES SPECIAL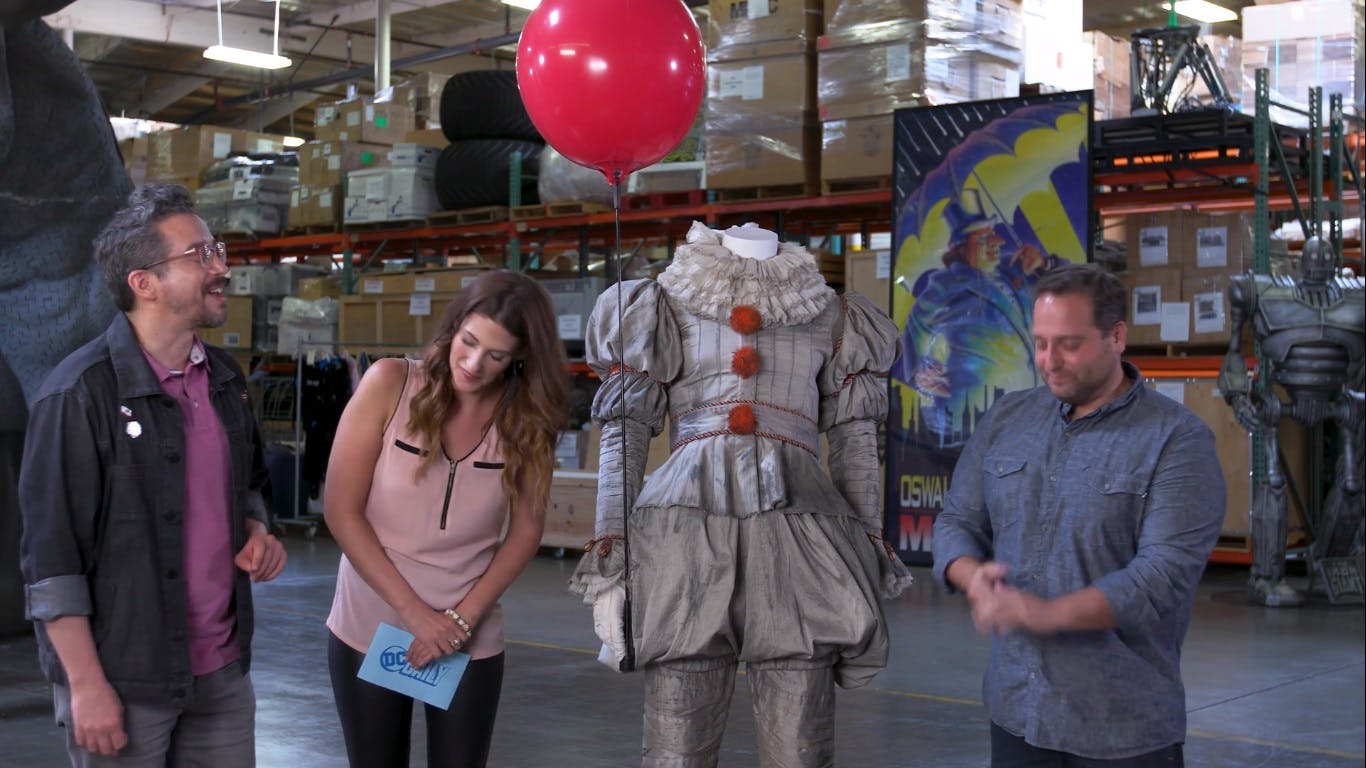 Airdate: 9-11-19
What Went Down: The DC Daily cast took a tour through the Warner Brothers archives, and saw some cool movie props and costumes you won't find on the WB Studio Tour.
Why It's Special: This was more than a museum tour where you glance at artifacts behind thick glass. The DC Daily gang got up close and personal with some of WB's best artifacts, including a moment where Sam Humphries tried on the finger-gloves from Beetlejuice. Take note horror fans, this tour included some props from IT , including the real Pennywise costume and his balloons!
IN THE KITCHEN WITH APRIL BOWLBY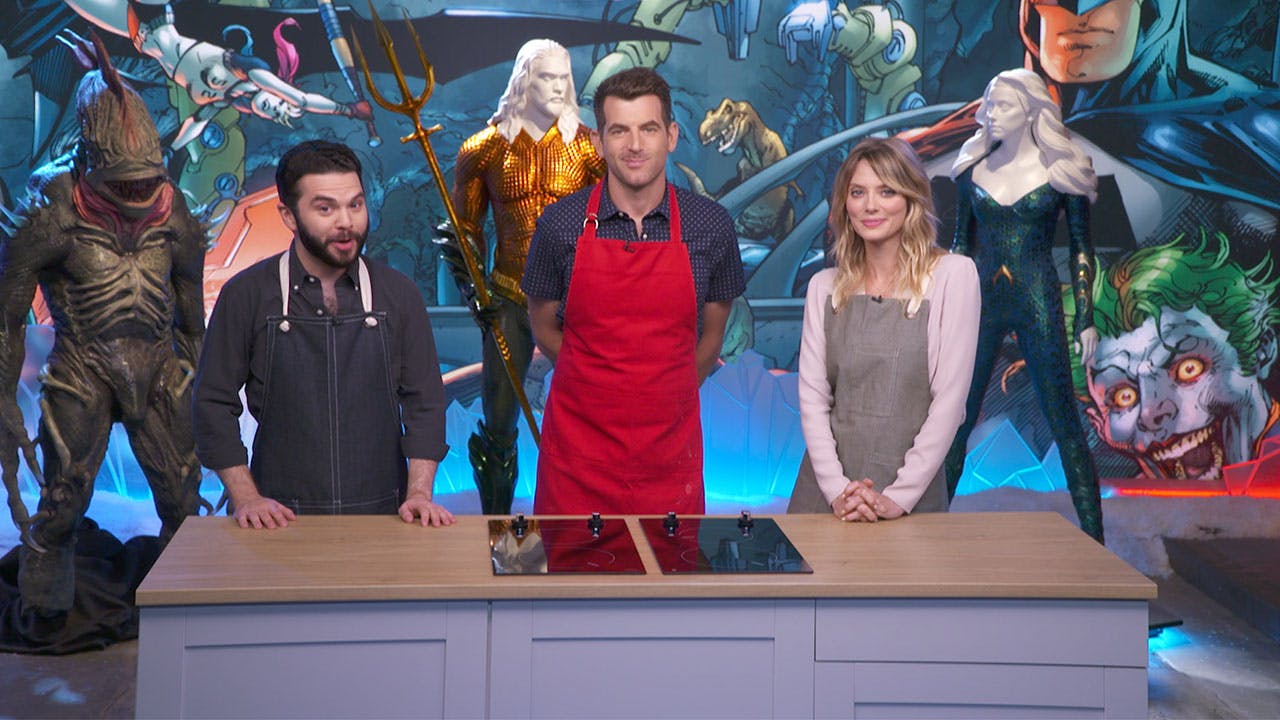 Airdate: 9-04-19
What Went Down: April Bowlby, who plays Rita Farr on DC Universe's Doom Patrol, was joined by celebrity chef Adam Gertler for a special DC Daily cooking episode.
Why It's Special: Remember that awesome spaghetti and onion ring combo from the Titans episode "Doom Patrol"? Adam and April showed audiences how to make it, so you could eat it in the comfort of your own home! The kitchen banter was fun, and the food looked delicious, making this an episode our taste buds will remember for a long time.
HALLOWEEN 2018 SPECIAL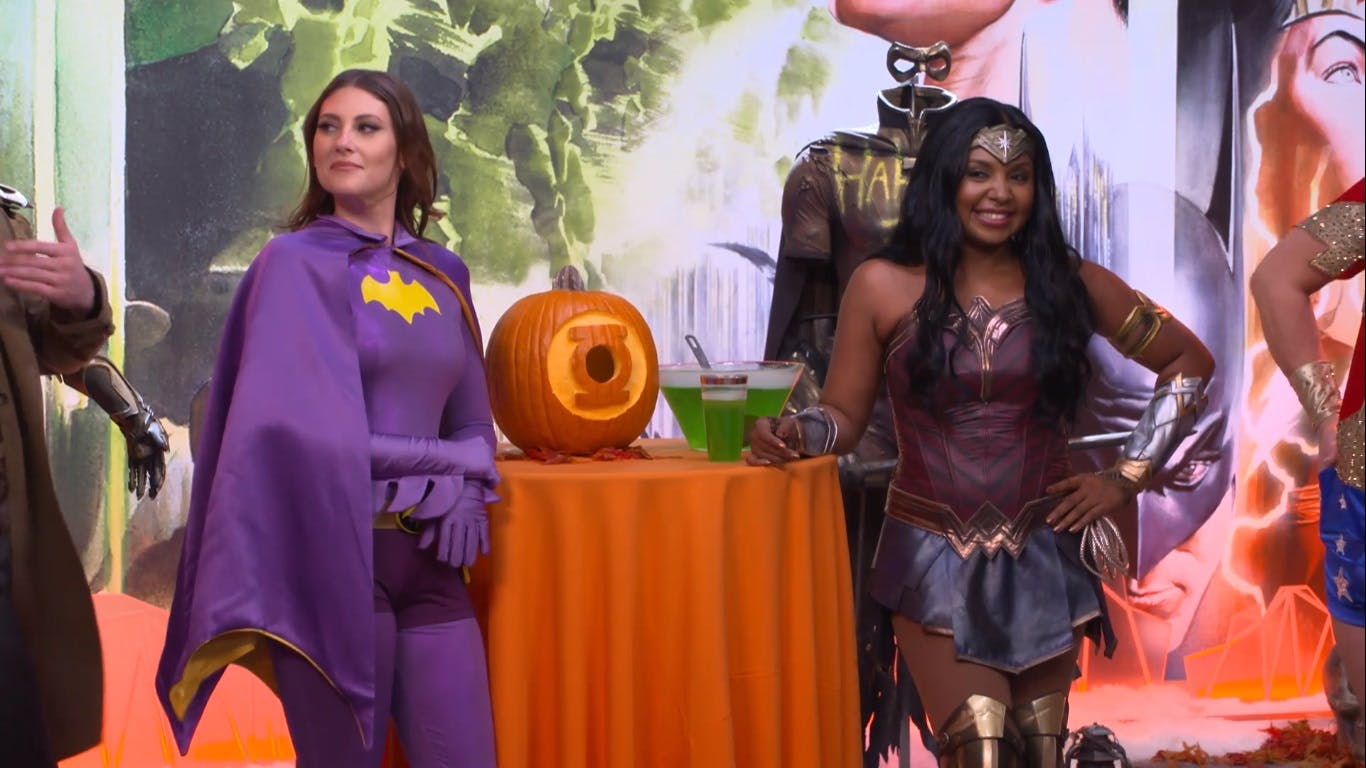 Airdate: 10-31-18
What Went Down: DC Daily threw a spooky Halloween party, and gave viewers a tour of their set.
Why It's Special: Who doesn't love a good costume party? Markeia McCarty rocked it in her Wonder Woman costume, and we were also fond of Clarke Wolfe's Yvonne Craig-inspired Batgirl suit. Plus, the teamed showed off some of the cool costumes and props that made up the DC Daily set, making this one of the best Halloween parties this side of Arkham.

HALLOWEEN 2019 SPECIAL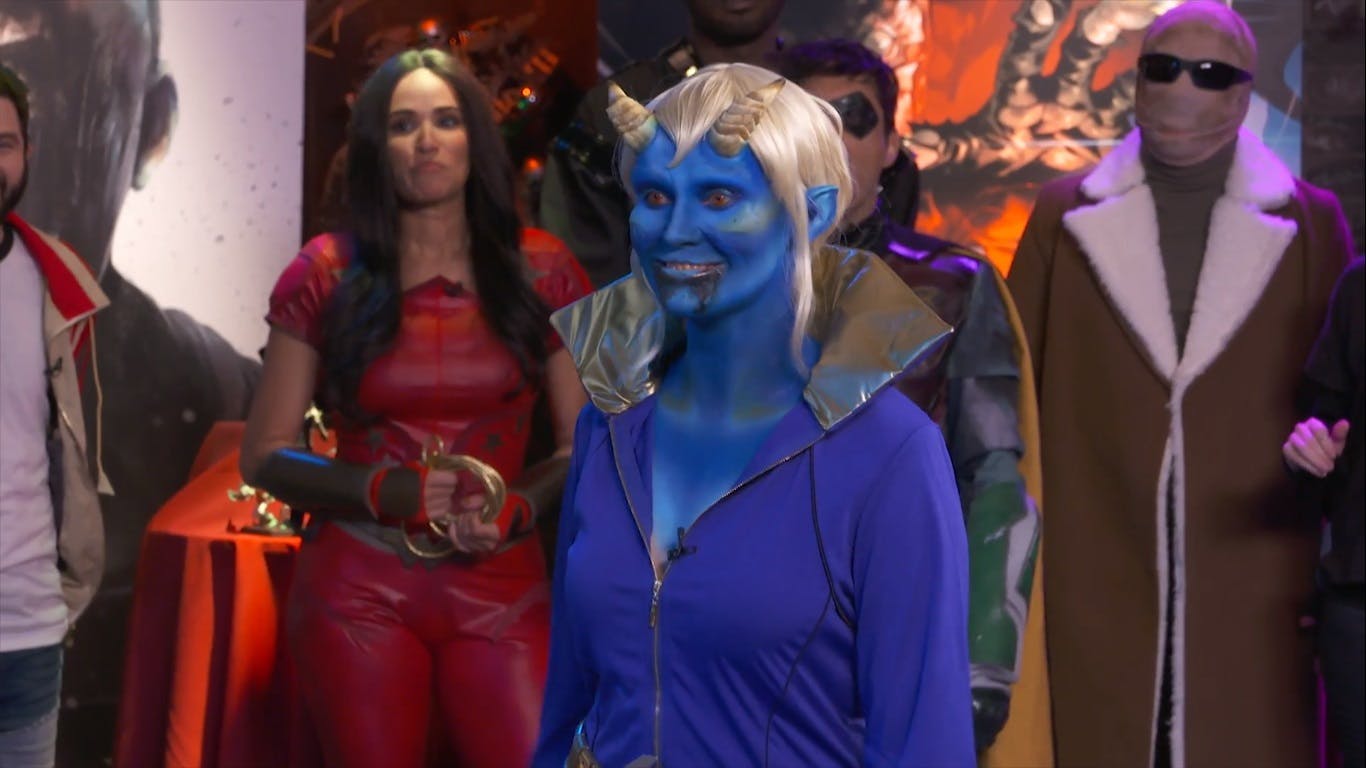 Airdate: 10-31-19
What Went Down: The DC Daily cast celebrated Halloween again, and enjoyed a magic show from Misty Lee.
Why It's Special: Nobody can throw a Halloween party quite like DC Daily, and for 2019 they upped their game with more creative costumes (shoutout to Whitney Moore's Blue Devil cosplay) and a stunning performance from magician Misty Lee. Plus, a cosplay fashion show! This episode will make you wish every day was Halloween.
MARV WOLFMAN SPECIAL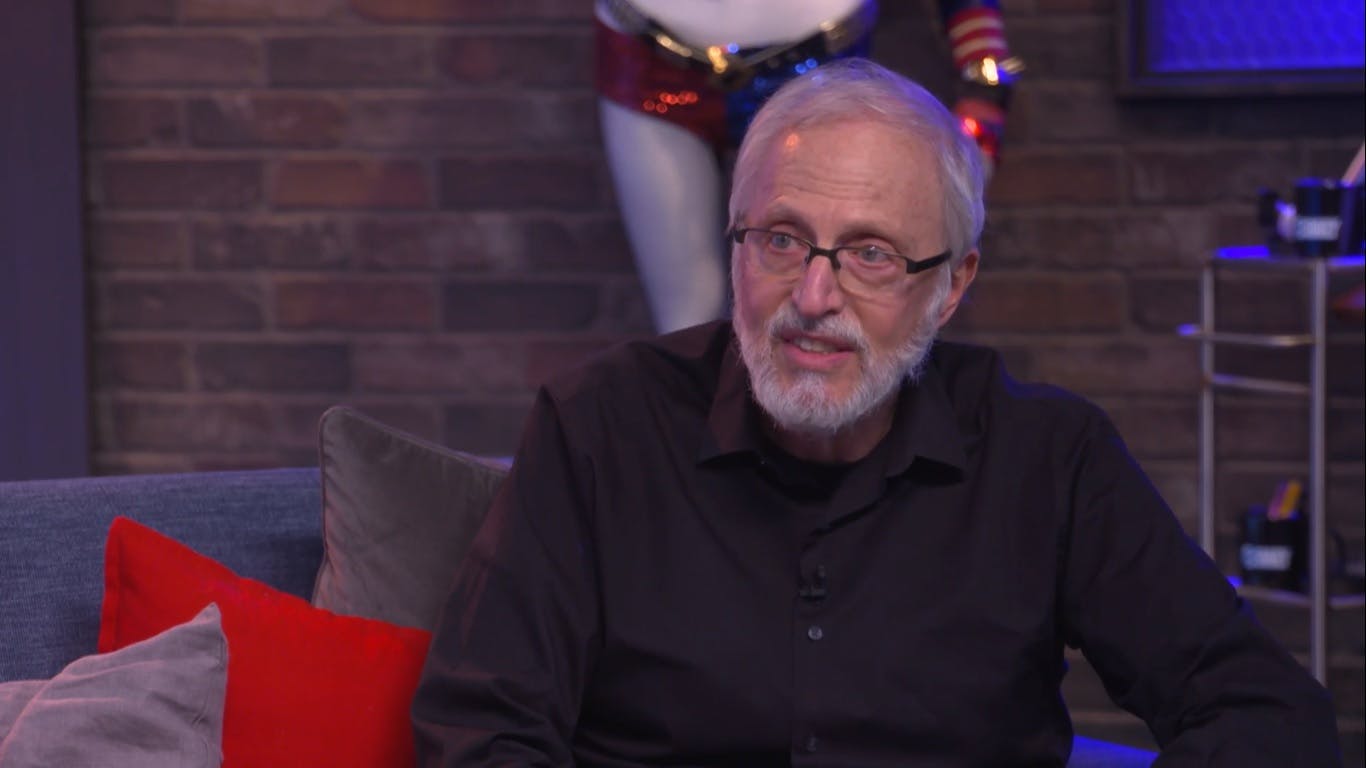 Airdate: 12-18-18
What Went Down: Marv Wolfman sat down with the DC Daily crew to talk about his historic career in the comic book industry.
Why It's Special: Marv Wolfman is the co-creator of the New Teen Titans, and was responsible for Crisis on Infinite Earths, making him one of the most influential creators in the field. The DC Daily panel was captivated by Marv's stories, as he told the crew what it was like to birth legends.
DC DAILY'S PREMIERE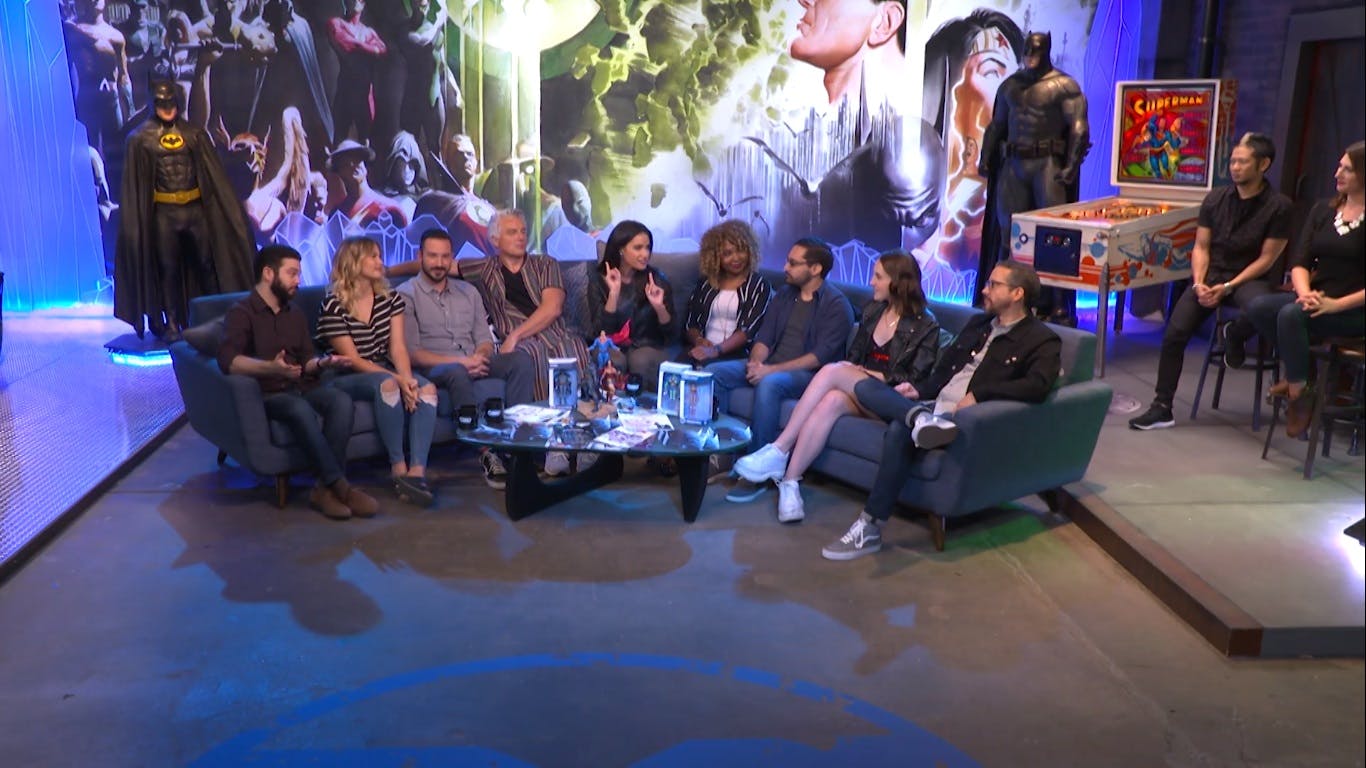 Airdate: 9-15-18
What Went Down: This episode was a triple celebration, as the DC Daily panel celebrated their first episode, Batman Day, and the launch of DC Universe!
Why It's Special: This is where it all began! The cast introduced themselves, and shared some fun stories about growing up in Batman fandom. There was even a special video appearance from the Dark Knight himself, actor Kevin Conroy! This is how you launch a series.
ASHLEY SCOTT TALKS BIRDS OF PREY AND CRISIS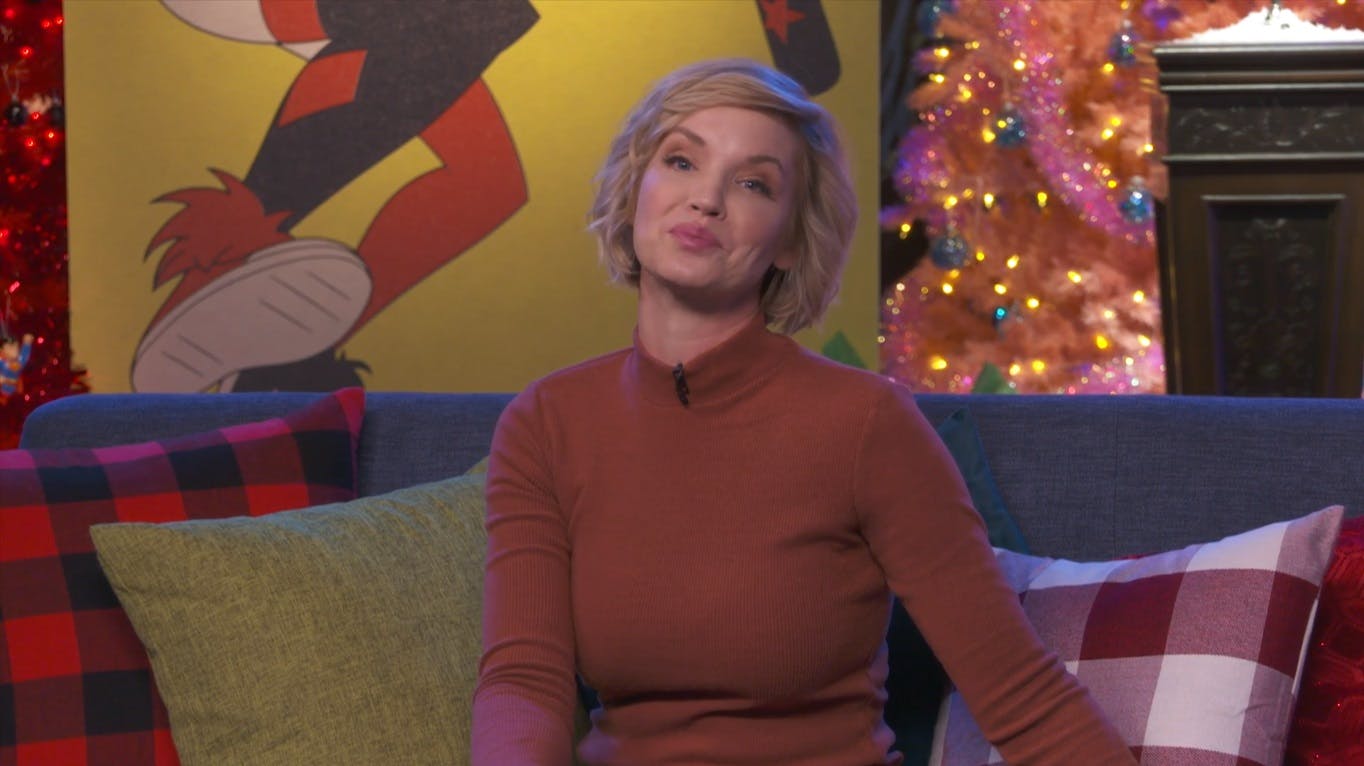 Airdate: 12-17-19
What Went Down: Ashley Scott, who played Huntress on the Birds of Prey television series, stopped by the couch to share memories from her time as Helena Kyle.
Why It's Special: In addition to some fun Birds of Prey talk, Ashley also gave DC Daily the exclusive scoop on her Crisis on Infinite Earths cameo, including a shocker – she saved her original costume! You'll love hearing how Ashley recreated her Huntress look for Crisis, and how her cameo came to be.
JASON O'MARA TALKS HUSH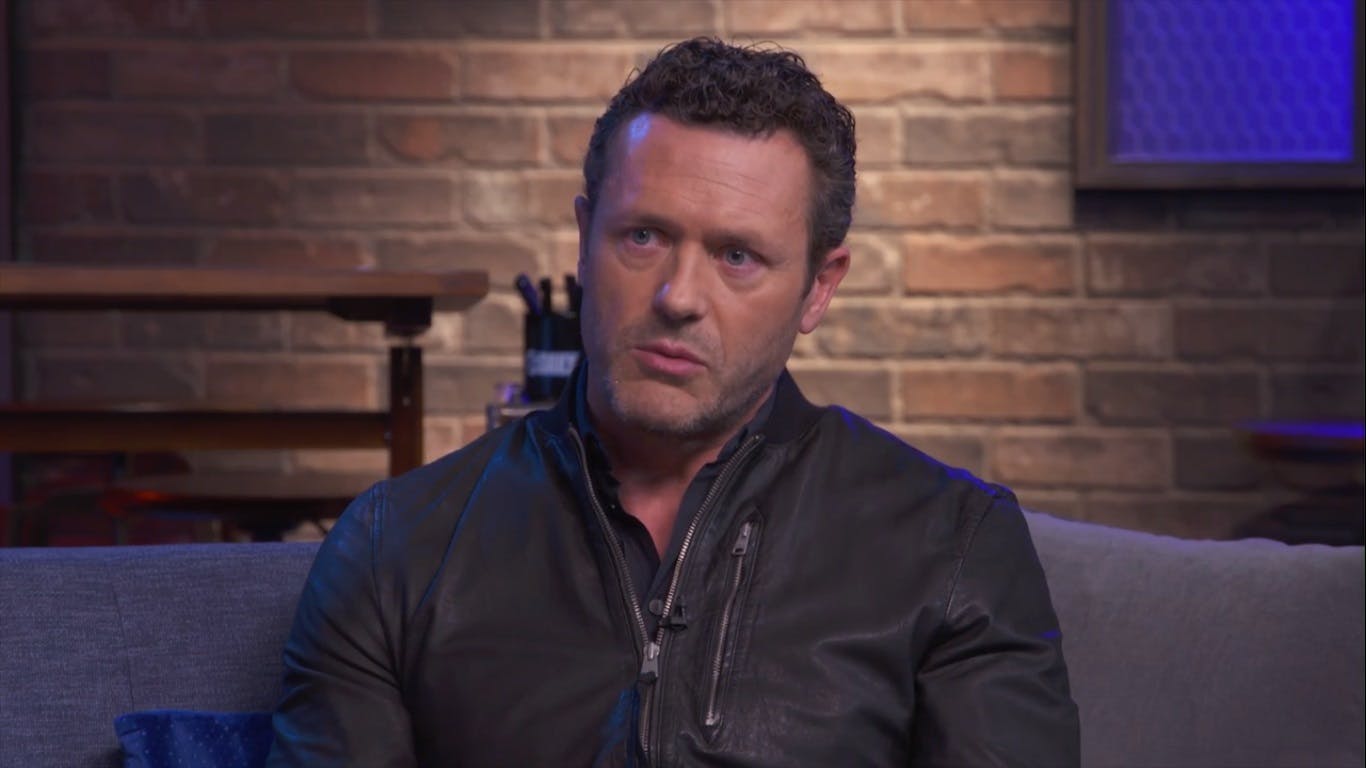 Airdate: 7-29-19
What Went Down: Jason O'Mara, the voice of Batman in the DC Animated Movies, came to the studio to talk about his latest animated film Batman: Hush.
Why It's Special: The Dark Knight may seem like a gruff and serious person, but his voice actor Jason O'Mara is laid back and full of humor. O'Mara gave some insight into Batman's psyche, including what love does to the character and his performance. This interview will give you a new appreciation for the Batman: Hush film, and make you look at the Caped Crusader in a new light.
DENYS COWAN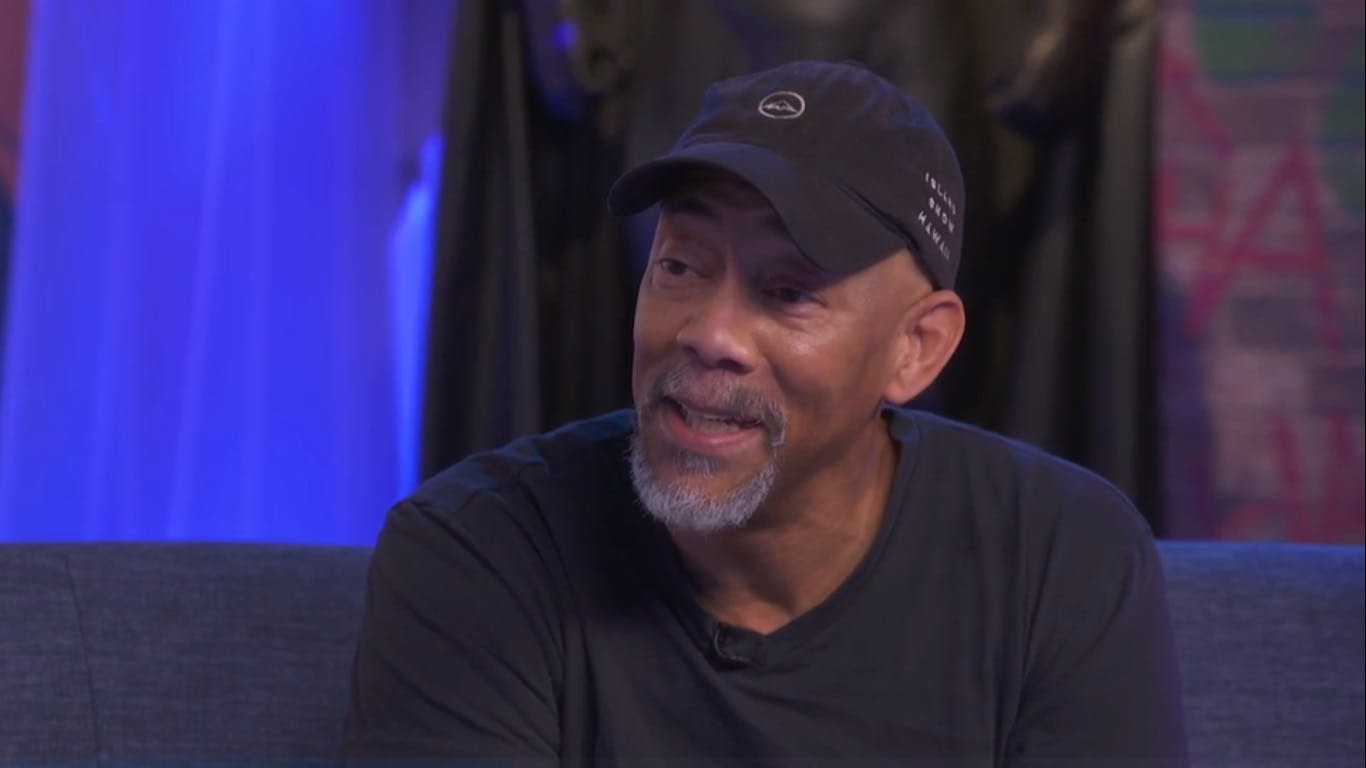 Airdate: 2-28-20
What Went Down: Denys Cowan, co-creator of Static Shock, stopped by the DC Daily couch to talk about how Virgil Hawkins came to life, and working with Dwyane McDuffie at Milestone.
Why It's Special: If you're a Static fan, this segment is a must-see. Cowan dropped a few shockers, including the fact that Bang Babies were based on a real incident that happened between law enforcement officers and gang members. Cowan didn't hold back, giving the unfiltered truth on how real-world events played into the creation of Milestone's greatest stories.
JON CRYER ON LIFE AS A LUTHOR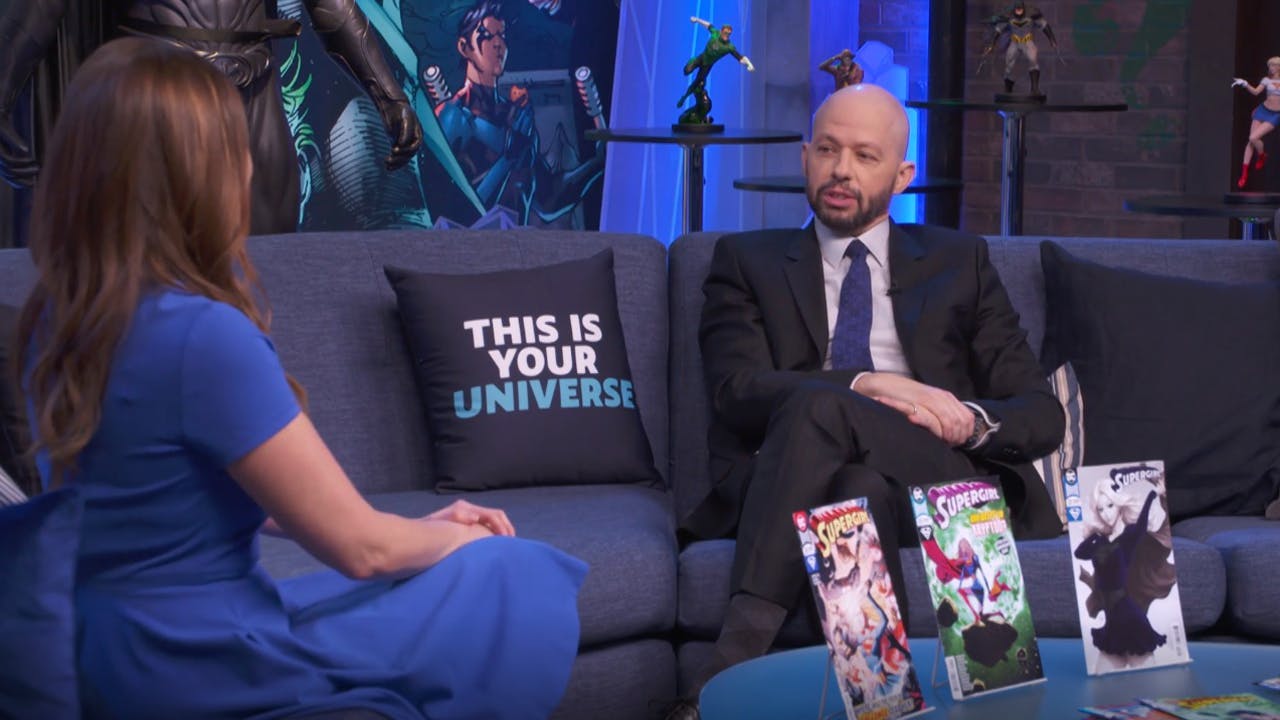 Airdate: 3-19-19
What Went Down: Jon Cryer came to the studio to chat about his life as a Luthor.
Why It's Special: Cryer played Lex Luthor's dimwitted nephew Lenny in Superman IV: The Quest for Peace decades before playing Lex himself in TV's Supergirl and Crisis on infinite Earths. Cryer talked about the differences between the two Luthors, and shared some of his favorite filming memories, including meeting Christopher Reeve.
What are your favorite DC DAILY memories? Let us know in our Community!