Sho Murase is one of the more exciting new artist/designers to appear in the collectibles world in quite some time. Half Japanese and half Korean, Sho was raised and educated in Barcelona, Spain and has been living in San Francisco, California for over 10 years. This eclectic mix of cultures and customs is reflected in her work, as she merges Asian, manga, and Western artistic influences with her own personal twist. Her artwork has been exhibited at the German Film Museum in Frankfurt and the Louisiana Modern Art Museum in Denmark, and a legion of superhero fans has fallen in love with her line of DC Artists Alley Designer Vinyl Figures, including DC Universe's exclusive White & Gold Batgirl.  We recently caught up with Sho, and she told us how she gives each of her designs its own personality, why they resonate with fans, and what characters she wants to take on next…
Who was the first DC Super Hero you encountered as a child?
Growing up, my brother owned a few Batman comics that I used to read.
Which DC character is your favorite?
I love them all for different reasons…it's hard to choose a favorite..maybe Wonder Woman? She is very iconic and she represents the Amazon strength in every girl.
How did you begin working with with DC?
It all started when DC Collectibles found my work through the internet and at comic conventions.
Your work reflects a range of cultures, yet your style is unique. How do you describe it?
My style is very graphic, stylized with minimalistic palette and is a blend of anime and manga influences as well as western comics and graphic art. My work often represents the essence of feminine strength and beauty—the inner heroine in every girl!
You've designed Poison Ivy, Harley, Catwoman, and Batgirl for DC Collectibles. How were these characters chosen?
The characters were selected by DC Collectibles, but since I love Poison Ivy, Harley, Catwoman, and Batgirl equally I would probably have selected the same ones...plus Wonder Woman and Supergirl... They are all very iconic and fun to draw.
How did you go about capturing each of their personalities?
For Poison Ivy, I wanted to capture her feminine strength and gracefulness, and the seductiveness that captures any person she puts her eye on—without losing her alpha femaleness strength, of course. For Harley, I wanted to get a sense of her nutty, fun, playful personality. With Batgirl I wanted to bring out her young everyday girl side, the super heroine whom every girl can relate to. And for Catwoman, I wanted to capture her feminine and somewhat cat-like beauty and energy.
Do you have a favorite from among your Artists Alley figures?
I don't! I really think they all came out equally awesome, thanks to the DC Collectibles team and sculptors Sam Greenwell and J. Gabriel Matthews. They have done such an amazing job interpreting my graphic style in 3D form. Truly magic!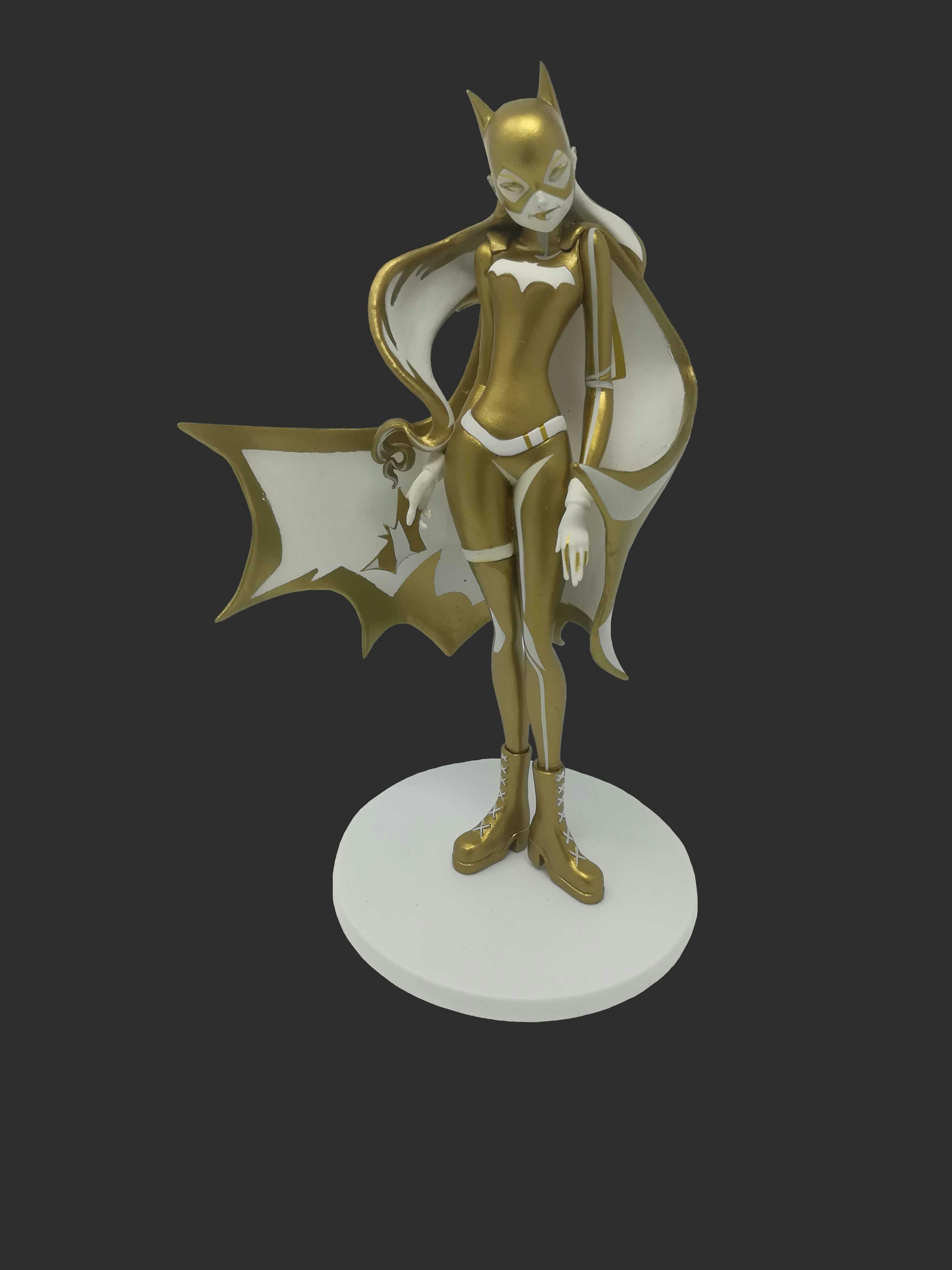 Well, I love them all, but I especially love the sparklies and the metallics in the figures. Purple sparkly Catwoman? Gold Batgirl? Yes please, more! They are beautiful.
Why do you think the DC heroines are so iconic?
They resonate with our inner super heroine. They represent different sides of every girl out there. We all show a little of the heroines in us in everyday life situations, even though our actions may be not known by others.
What are your favorite comics?
I just recently re-read We3 by Grant Morrison and The Wicked and The Divine by Frank Quitely. Both are great.
Which DC characters would you like to tackle next?
I would love to have a Wonder Woman or a Supergirl figure. Or it would be fun to give it a go at a male character. Maybe Batman or even The Joker. Or a female version of The Joker! Even darker than Harley Quinn!
Are you a Sho Murase fan? Let us know in our Community!