Last week, the world got its first look at Todd Phillips' new Joker movie, featuring Joaquin Phoenix as the titular character before he truly became the Clown Prince of Crime. But this isn't Phoenix's first brush with a DC comic book icon. Oh no...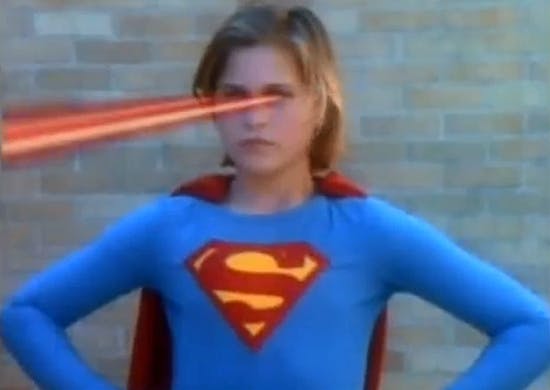 Back in 1989, a baby-faced Phoenix (going by the first name "Leaf" at the time) guest-starred in TV's "The Adventures of Superboy" as Billy Hercules (pictured above). Billy was a bullied high school genius who fantasizes that he's the Boy of Steel himself. Though when he imagines he's Superboy, Billy burns one of his bullies to ash with his heat vision -- so maybe there was a touch of the Joker in him all along? Watch the episode "Little Hercules" on DC Universe now to see Joaquin in action. And, as a bonus, enjoy the totally '80s big perms and dangly male earrings!
Are you looking forward to seeing Joaquin Phoenix in Joker? Let us know in our Community!