This morning's news is as explosive as any we've received yet here at DC Universe. Because it looks like Dick Grayson is going up against his former mentor Bruce Wayne himself in the action-packed season finale of Titans, arriving next Friday, December 21st. And you can watch the trailer for the Titans season finale now right here! But that's not all. Not by a long shot. There are plenty of other announcements sure to excite DC fans across the country...
First up, DC Universe is announcing that new DC Universe animated movies will be available to watch on DC Universe the same day that each of them arrives on 4K and Blu-Ray Combo pack. Since the DC animated movies coming in 2019 will include Reign of the Supermen (on January 29th), Justice League vs The Fatal Five, and Batman: Hush, fans can look forward to getting the most hotly anticipated DC screen titles promptly!
Next, fans can get ready to binge-watch their hearts out throughout the next two months! With Titans' much-praised first season concluding next week, the season-long storyline will be ready to watch all at once in its entirety, only on DC Universe. And we've got some other great DC shows arriving for you to feast upon. Get ready for the 1960s New Adventures of Superman and the 1970s New Adventures of Batman on December 28th, as well as the much-loved Green Lantern: The Animated Series on January 1st! Not enough? check out the fan-favorite MOVIES (and a much sought after TV pilot) that are arriving on DC Universe this season...
December
12/1: Batman (1989)
12/1: Batman Returns
12/1: Batman Forever
12/1: Batman & Robin
January
1/1: Superman/Batman: Apocalypse
1/1: Superman/Batman: Public Enemies
1/8: All-Star Superman
1/11: Aquaman TV Pilot (2007)
1/15: Superman vs The Elite
1/22: Superman Unbound
Still not enough? OK, would you believe you'll now be able to celebrate the holidays with DC's first-ever video yule log?! Oh yes! The DC Universe Holiday Yule Log is an hour-long special featuring guest appearances by some of your favorite Super Heroes and Super-Villains, and it's arriving on December 17th.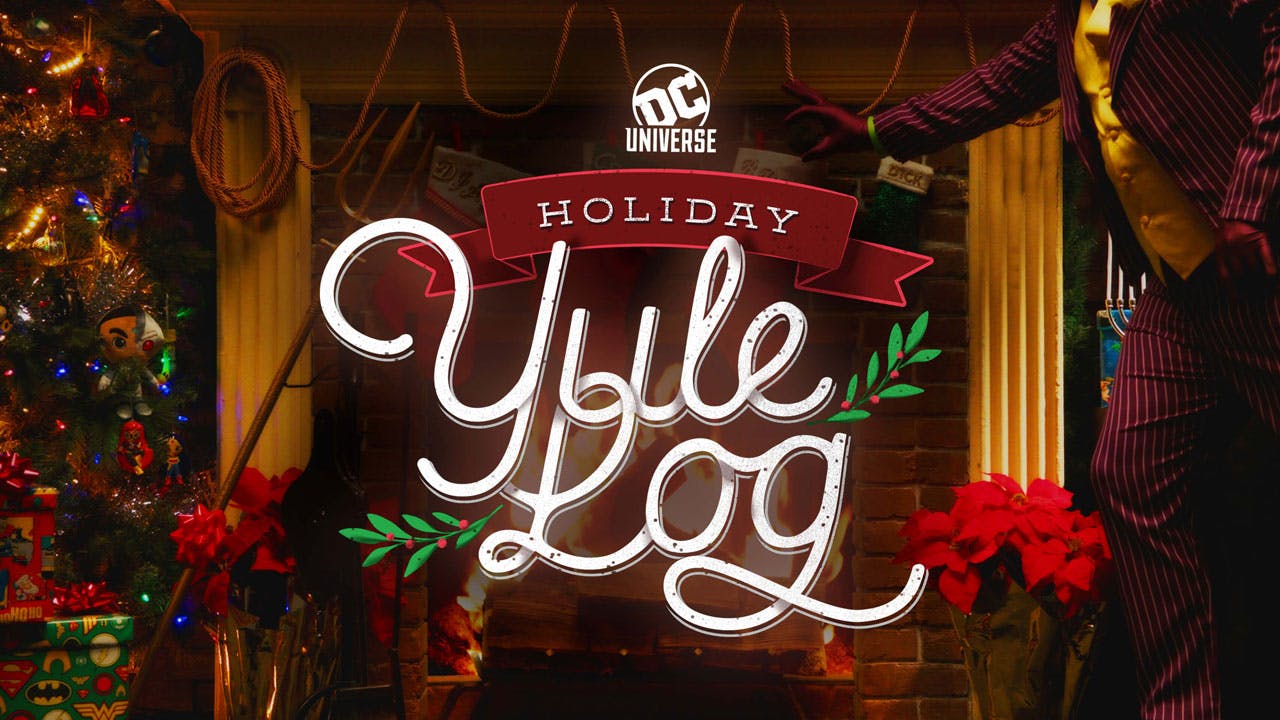 Looking for holiday gifts for your friends and family? DC Universe is here to help -- by offering a whopping discount on an annual membership. For a limited time, U.S. subscribers can get nearly 50% off the price of a membership to DC Universe. The first three months are available at $3.99/month for 3 months, and a full year for just $59.99 plus taxes, where applicable, from 12/13 to 12/20. Just go to dcuniverse.com/join to sign up. With the opportunity to binge-watch Titans and with Young Justice: Outsiders debuting exclusively on DC Universe on January 4th, there's never been a better time to take advantage of an offer like this one.
Which of today's DC Universe announcements are you most excited about? Let us know in our Community!