Halloween might be over, but there's no shortage of scary stuff on the horizon. Not with DC Universe's Swamp Thing arriving next! The live-action adaptation of the supreme comic-book horror saga is well into production, and the latest casting news has more excited than ever for its arrival next year. Oscar nominee (for 2004's Sideways) Virginia Madsen is the latest luminary to arrive in the show's Louisiana Bayou. Madsen will play Maria Sunderland, an original character created for the show. Here's Maria's official description:
"Maria Sunderland traded in her privileged upbringing for the swamps of Marais when she married local business magnate Avery Sunderland, but Avery's life-time obsession with the swamp has driven a wedge between him and Maria. Her poised existence is shaken further when the return of Abby Arcane reawakens a deep grief over the loss of Maria's daughter, Shawna, drawing her into the dark supernatural mysteries emerging from the swamp."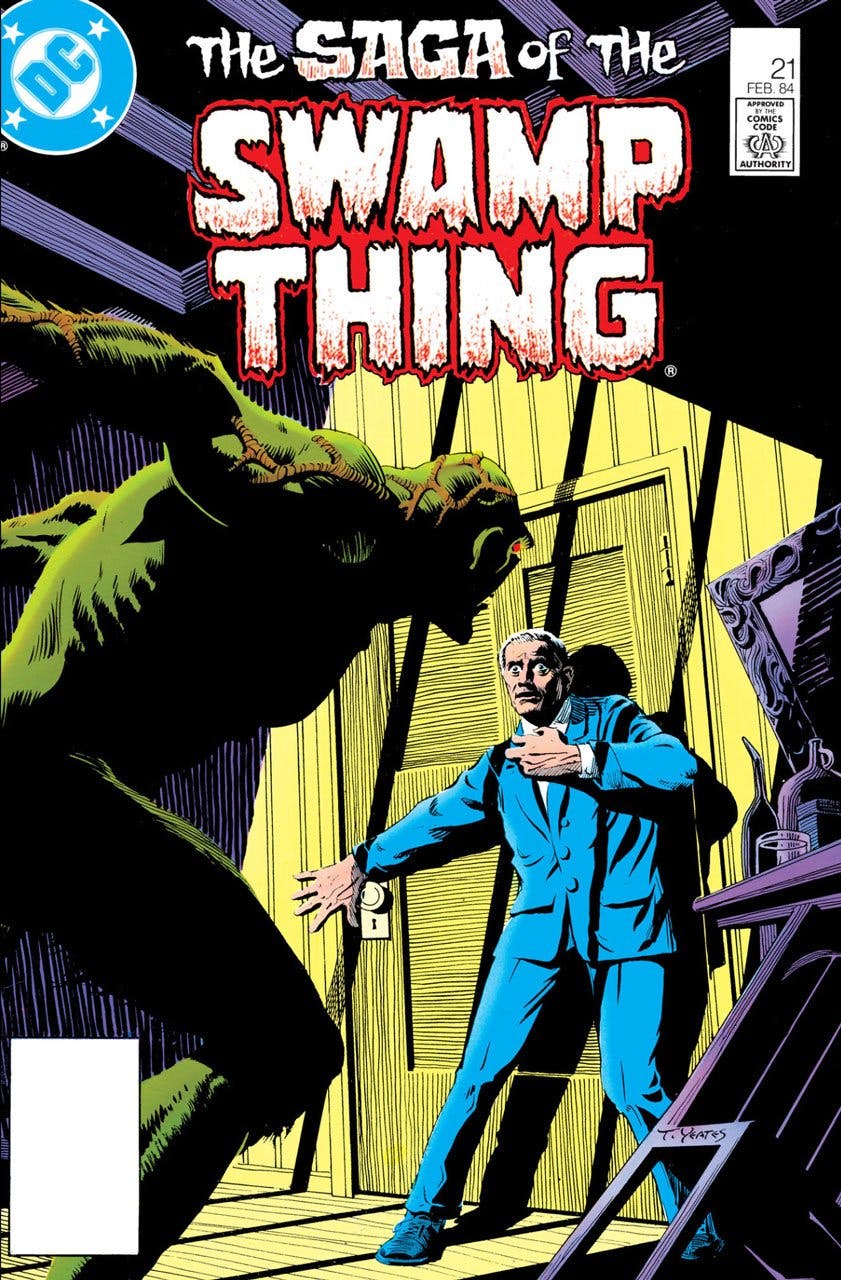 While Maria is a new creation, General Avery Carlton Sunderland is a character that's more than familiar to longtime Swamp Thing fans. The wicked CEO of the Sunderland Corporation was once responsible for capturing the Swamp Thing with the intention of dissecting him in order to profit from the chemicals in the creature's body. Needless to say, his plan was thwarted in a spectacularly chilling fashion in the classic The Saga of the Swamp Thing #21, "The Anatomy Lesson" (written by Alan Moore with art by Steve Bissette and John Totleben, read it here).
Fun fact: Swamp Thing isn't Madsen's first DC project. She's lent her voice to several fan-favorite animated productions over the years, most notably the 2009 Wonder Woman movie -- in which she voiced Wonder Woman's mother Hippolyta. Watch it here!
Are you a Swamp Thing fan? Let us know in our Community!