Put on your party hats and cut the cake, because DC Universe is celebrating its first birthday this week! One year of DC Universe means one year of 'DC Daily,' which has been bringing DCU members exclusive interviews, nerdy debates, and all kinds of fandom fun ever since its first episode aired in September of last year. There have been lots of memorable moments since then on 'DC Daily'. Here are some of our personal favorites...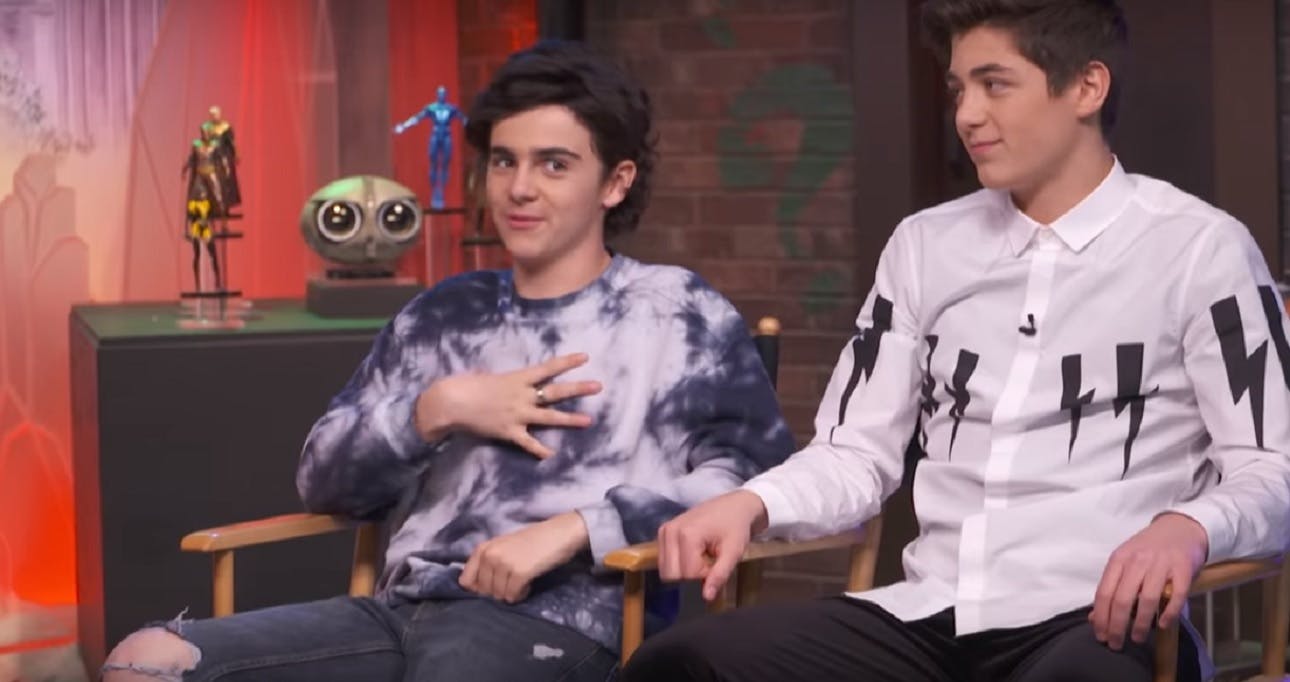 On April 9th, John Kourounis spoke with Jack Dylan Grazer (Freddie Freeman) and Asher Angel (Billy Batson) about their experiences on the set of 'Shazam.' What happens when two teenagers spend hours on a set with nothing to do while shots are being prepared? Prank wars! Check out the segment to hear some of the epic pranks the 'Shazam' kids played on each other.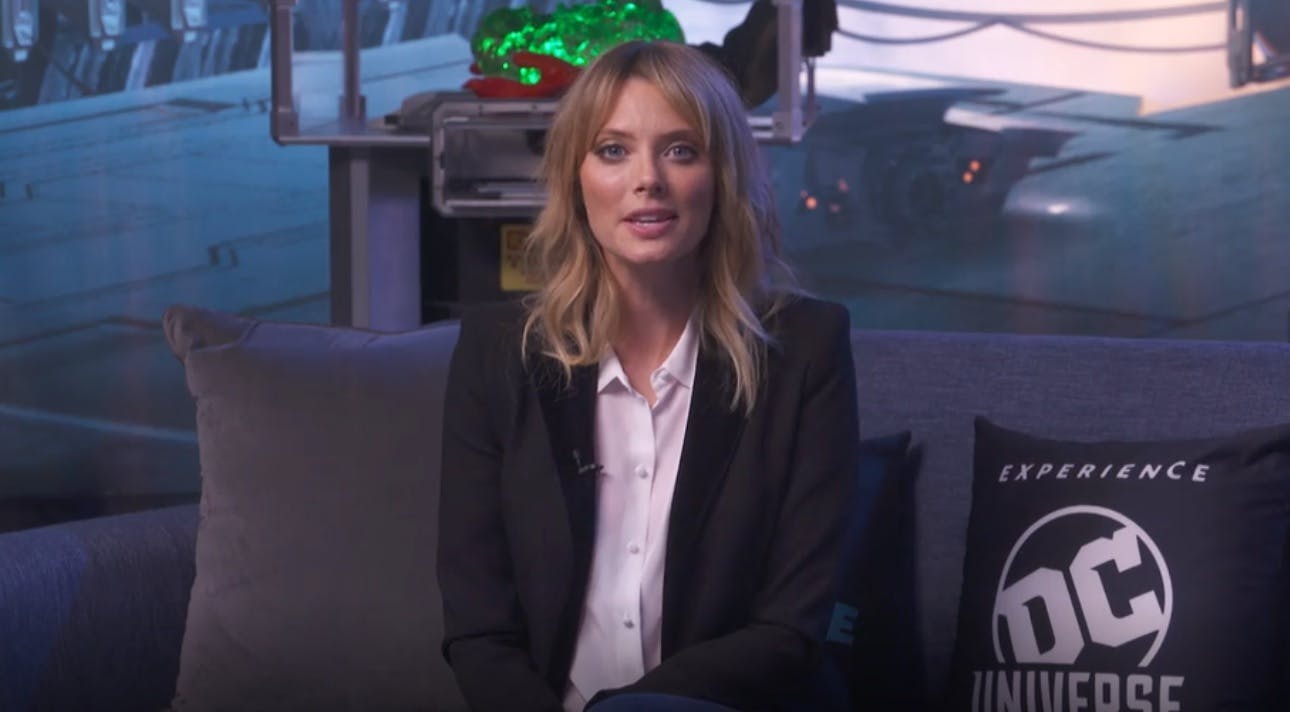 For weeks, host Samm Levine had been fawning over April Bowlby, whom he pronounced his Elasti-Girlfriend during any and all 'Doom Patrol' discussions. And on May 16th he finally met his crush when April stopped by for a chat on the 'DC Daily' couch. If there's one thing 'DC Daily' hosts like to do, it's embarrass each other, and you could bet they told April about Samm's crush and nickname. How did she react? Check out the segment to see if Samm's dreams came true or if it he entered Embarrassment City!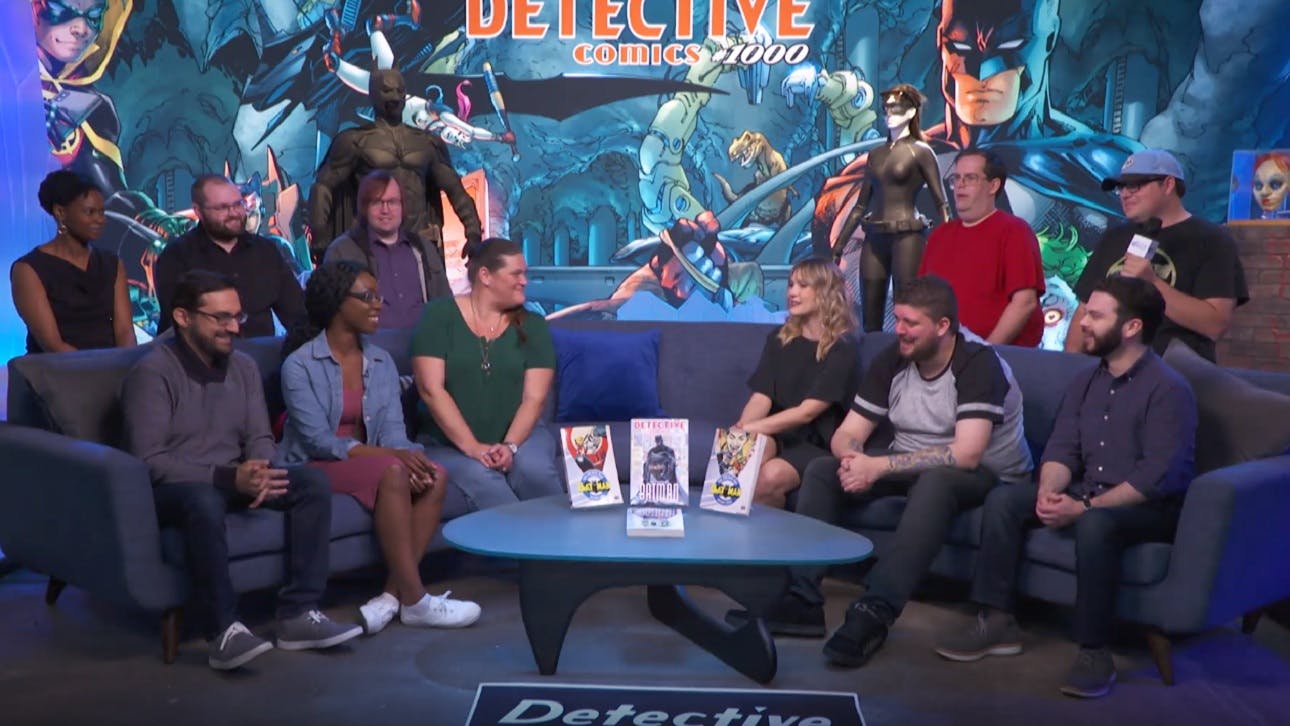 DC Universe would be nothing without its fans, and on March 25th we gave them a special thank you by inviting them on the 'DC Daily' set for an unforgettable day of fun! The set was decorated with lots of DC memorabilia, and members got to meet legends like 1966 'Batman' TV star Burt "Robin" Ward. Some fans, like HubCityQuestion, even got to prove their DC knowledge and challenge host Hector Navarro to a trivia contest.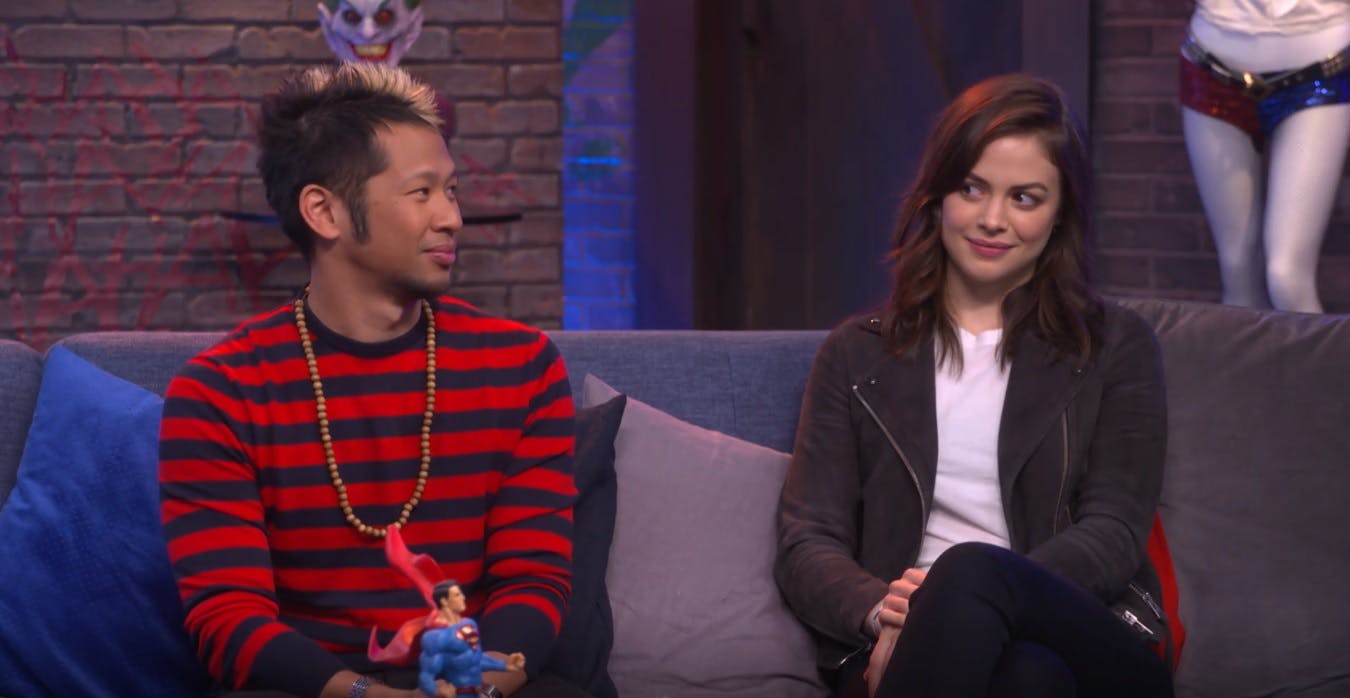 On February 8th, Conor Leslie, who plays Wonder Girl on 'Titans,' proved that she truly was Donna Troy personified when she did a live reading of 'Titans' #18 in character! The other members of the panel joined in too, performing as the issue's other characters, but seeing Conor read as Donna was a surprising bit of fun that made it feel like the comic version of Troia was leaping off the page.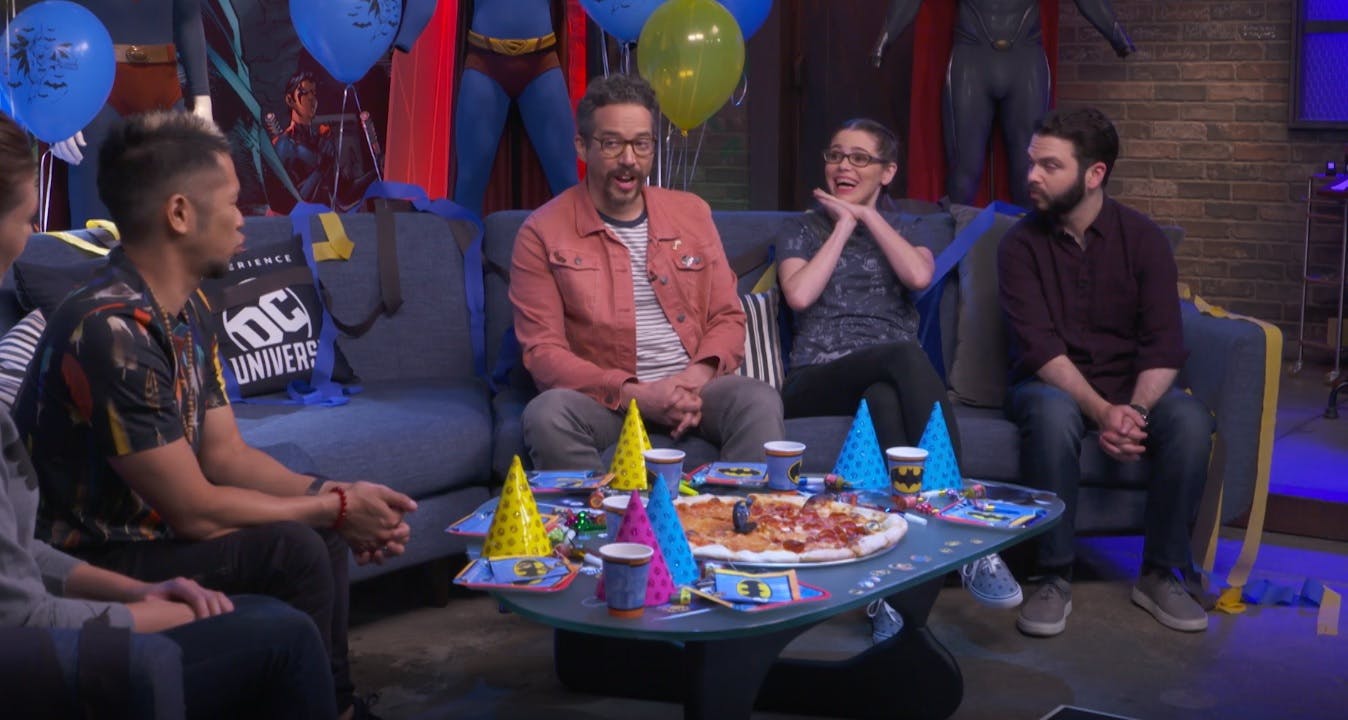 'DC Daily' is always up for a party. And on June 17th the show celebrated the 30th anniversary of Tim Burton's 'Batman' by throwing a Bat-tastic pizza party. As the panel devoured their za, they watched 'Batman' and offered their own MST3K style commentary on the film. What's better than pizza and a movie? Pizza and a Batman movie with the 'DC Daily' panel!
What are your favorite 'DC Daily' moments? Let us know in our Community!