Nobody loves you like family, but in the case of Starfire and Blackfire, that love is a battlefield! Ever since her debut in 1982's New Teen Titans #22, Blackfire has done everything in her power to make life miserable for her sister Starfire, bringing sibling rivalry to a deadly new level. Now the legendary sisterly feud has come to DC Universe's Titans, where Damaris Lewis is the first actress to play Blackfire in live-action. We recently had a chance to chat with Lewis about Blackfire's motivation, where she wants the feud to go, and her DC fangirl roots. Read on to learn what she had to say!
You're the first live-action Blackfire. What's your take on this classic character?
This version of Blackfire wants to be heard, and she's strong. She's all the things that you expect her to be, but there's more, and I really hope to bring to the character this empathy and this feeling that there's something more. Showing the fans why she does certain things is going to be really important to me, and not just getting to the surface of things, but really getting underneath the skin of Blackfire, and connecting with the imagination of the fans. I think that that's one of the most beautiful things about portraying a comic book character. Everyone who loves the character, who watches the show, connects in a different way. So really making sure that whatever way you connect to Blackfire is true to something inside.
What's it been like working with Anna Diop?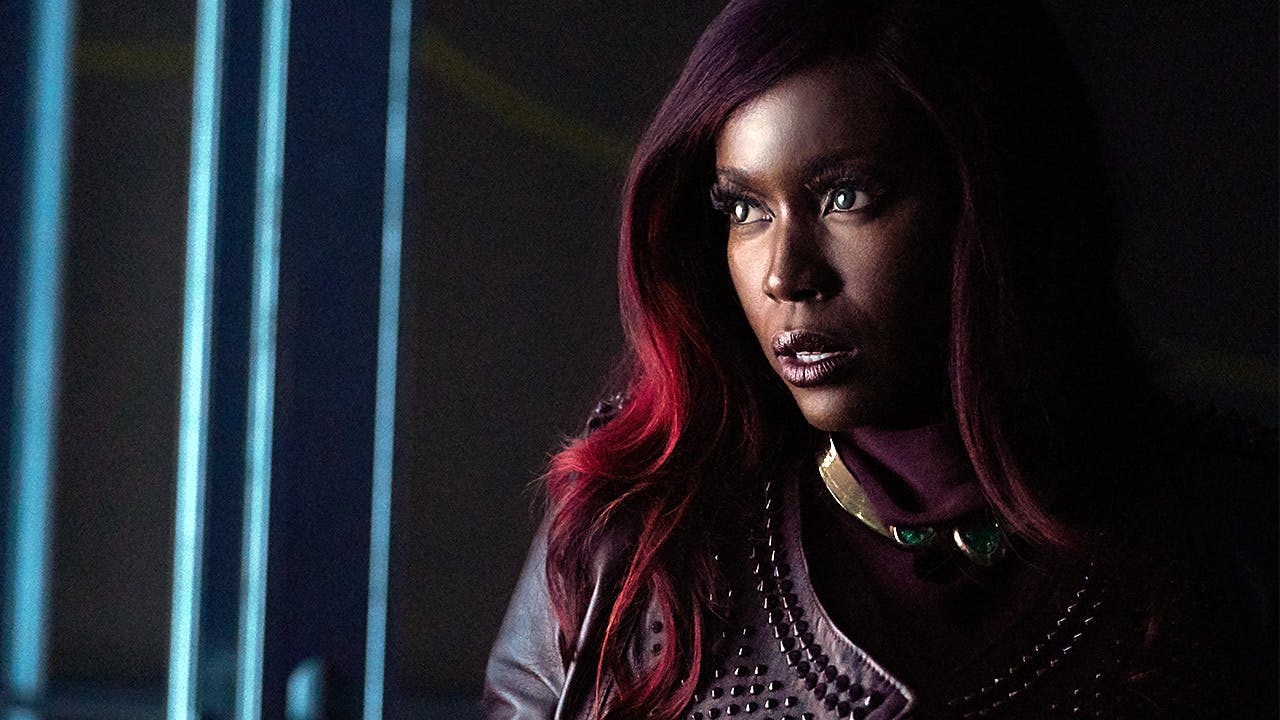 I'm obsessed with Anna. I couldn't have asked for a better sister. I couldn't have asked for a better castmate. I had the good fortune of being able to spend some time with her before we did our scenes, and, from the jump, she was welcoming, she was warm, she was sweet, obviously very different than Kori, but she's a gem. And I'm very honored that I casted alongside her, because I know that before they got to me, the casting and Warner Bros had to think about who was going to be a complement to her. Knowing how great of a woman she is, being chosen as a complement to her is a compliment in itself.
Where would you like Blackfire to go in Season 3?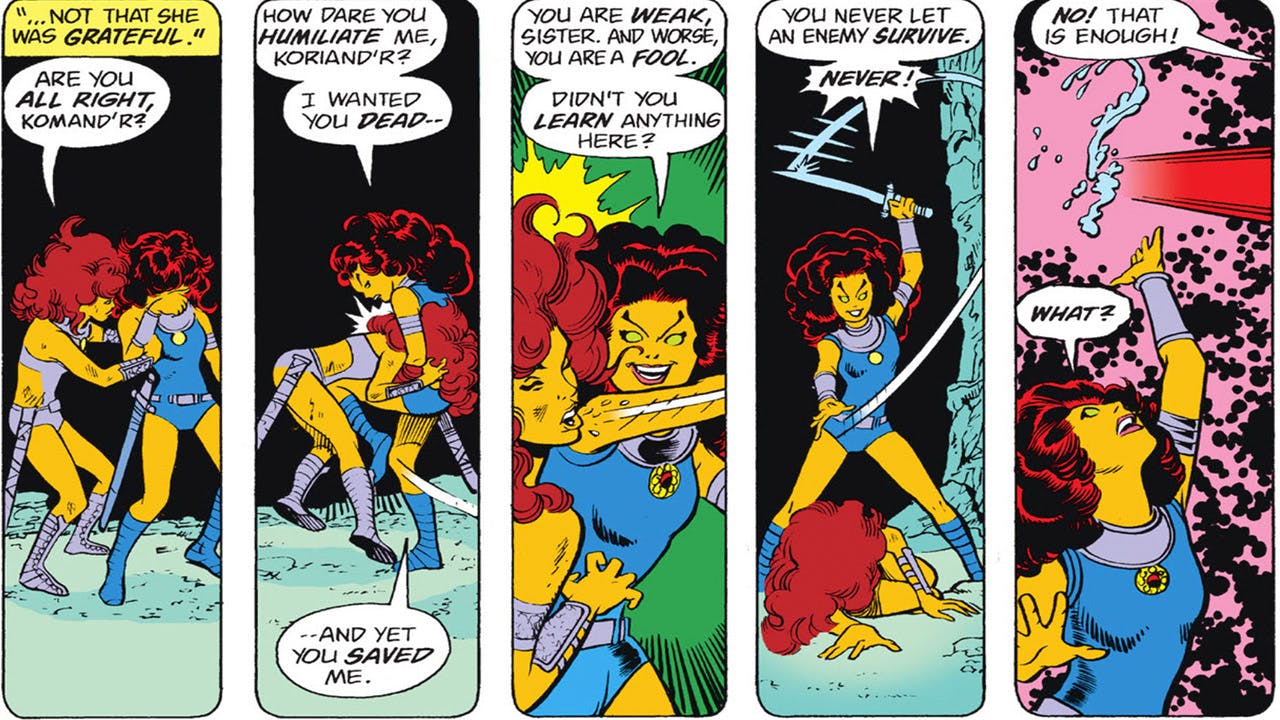 Personally, I'd love to know why Blackfire has suddenly made such an urgent deal about getting to her sister, and that would be my biggest question for this relationship. I think it would answer a lot of questions. Even if the answers have already been answered, or the fans might have a different idea, but I really want to, again, I keep using the word empathy, I want to get to the why. There's the who, there's the what, there's the where, there's the when, but why? Why and how? How have we gotten to this point? What is this backstory that has not been told yet? And why are the things that are important to her so important to her? The why.
What is it about Blackfire, Starfire, and the Titans that had made them so iconic?
I have always loved DC characters, and I think there's a big reason to why they've endured for so long -- because they hit the human in you. When you see Wonder Girl, or you see Wonder Woman, I know for me -- I'm 5'10" -- so I know when I see them, I see a bunch of women who are fighting like me. They do a really amazing job at getting to the human side, even though everybody has a supernatural power. When you're putting on your coat to go out to work, you can still feel like your favorite comic book character when it comes to DC. They also evolve the character. They're constantly, tirelessly working to write and make sure that these characters are evolving as the world around them is evolving. One of my favorite parts of the season was seeing Gar making his green juices in the morning. Something you might not have seen 80 years ago, and something that's really, you know, hip with the times. It's really just this idea that anybody could be a superhero. Anybody could be a super-villain -- that it's not subjective to where you live or what you look like -- and really kind of getting to the root. DC gets to the roots of a lot of these characters, and I think that's why they've been there for so long.
What was your introduction to the DC Universe?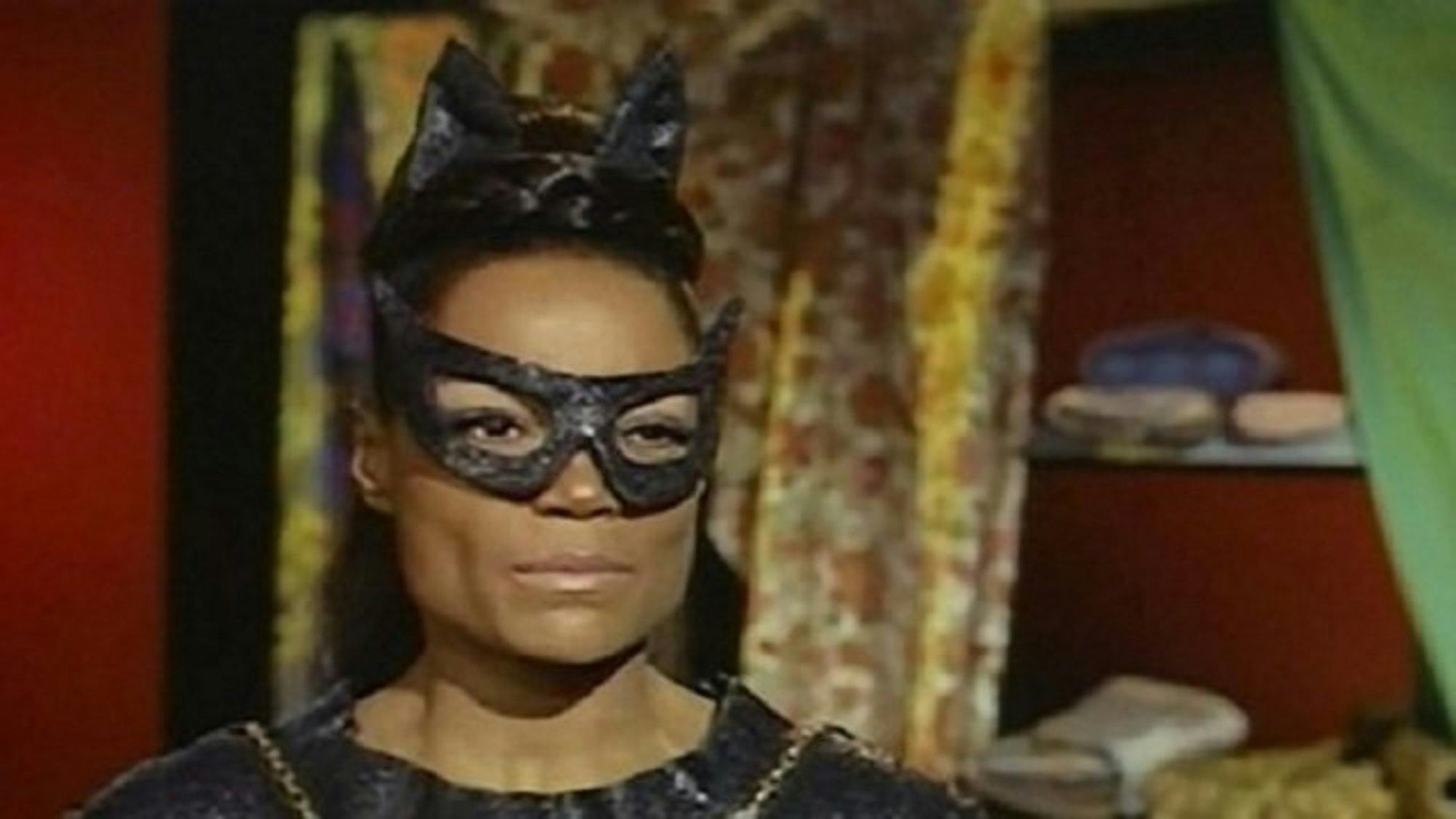 Eartha Kitt's Catwoman [from the 1966 Batman] was my introduction into this world. Growing up in New York City, when there are countless options for the person you can become, simply from crossing the street, or going to school... Everybody's so eclectic, but Eartha's Catwoman was the first time I was able to see that strong feminine energy in a super-villain, in a superhero, and someone who wore a mask. I do think that it speaks volumes, especially to the times that we're in now, when you think about the idea of wearing a mask -- seeing a woman be able to be herself while wearing a mask speaks volumes. Eartha always did it for me, from the second I heard her purr. Cats are my favorite animal. I'm so very excited to see what Zoe [Kravitz] does with this role. I really connected with her... From there, growing up, I watched Batman, Superman, Spider-Man, and really got into the idea of Gotham in general, because I am from New York, and it was really cool to go to the city and look at a building, and think that there might be some evil doings going on there, and really playing with the imagination. That's one thing that I love about comic books, and I hope that it goes on forever and ever and ever -- that we never stop using our imagination.
One of the cool things about Kory and Blackfire is they offer this rather fun twist on the kind of traditional sisterly relationship you might see in fairytales like Frozen.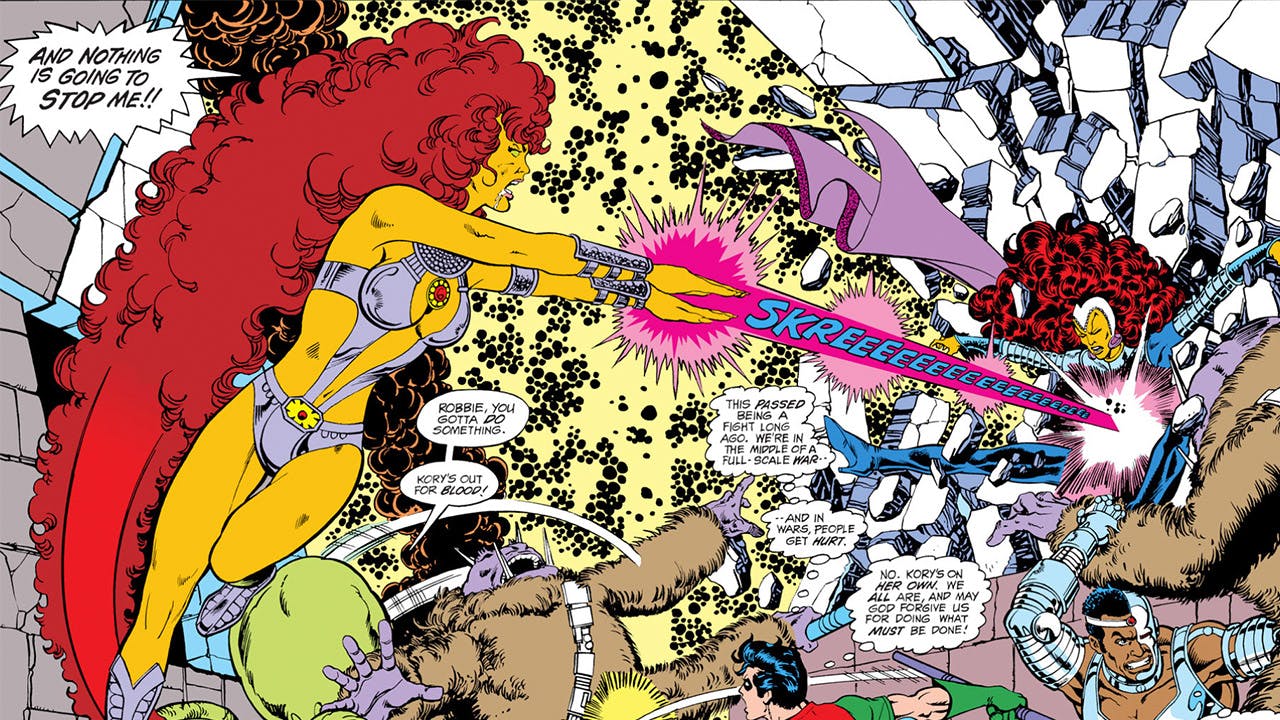 One of the books that I read to really prepare for Blackfire is a book called Women Who Run With the Wolves, and it's a retelling of most of the fairytales that we know today in their pure form. Knowing the history of the fairytale, and how some of them might be darker than we actually know, I think that there's an amazing part of the psyche that gets ignited when you see the relationship between Blackfire and Kory. It's something that I hope that we can continue to fill out.
What direction would you like to see Blackfire take on Titans? Let us know in our Community!