Anna Diop's takeover of DC Universe continues! Not only did the Titans star give fans an epic Q&A session for Community day, but the Starfire actress also stopped by DC Daily on Thursday, October 24th to chat about all things Kory. Anna had a few surprises and teases for the fans, including the revelation that Starfire's sister Blackfire will be coming to Titans this year! "I am very excited for her, she's a huge part of Starfire story and her name's Blackfire. She'll be joining us in this season."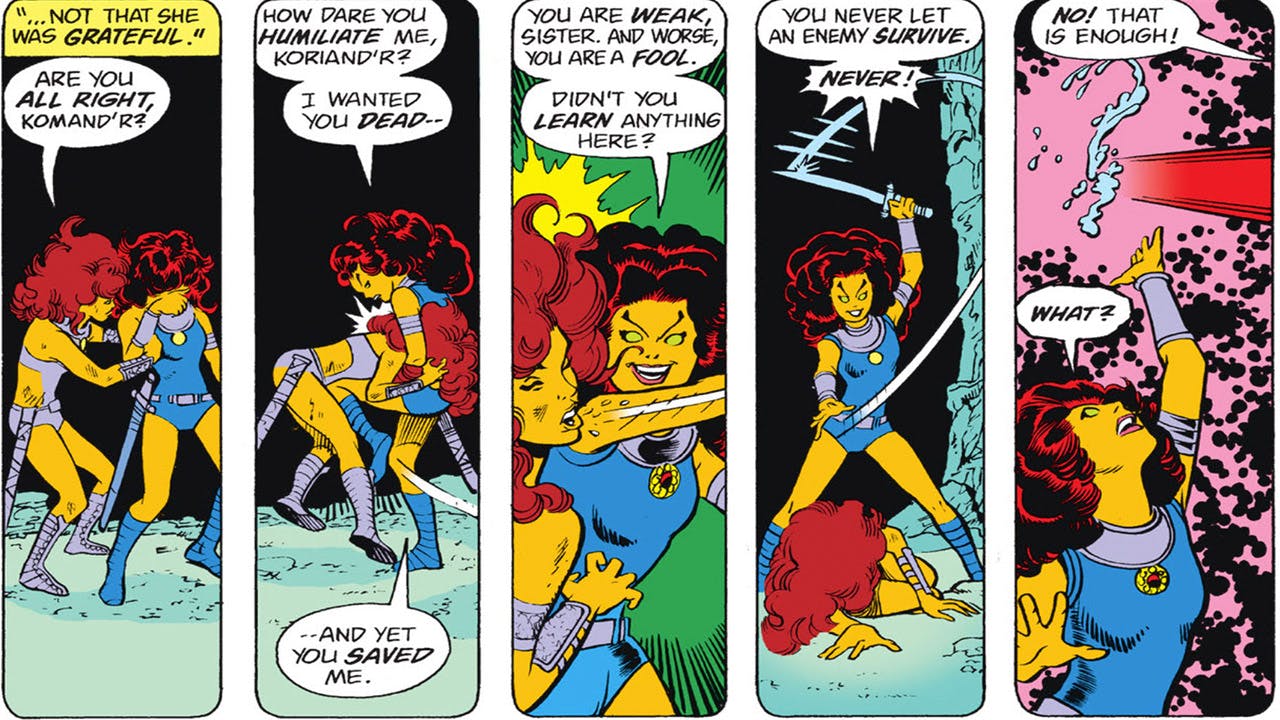 If you think having a sister around will lead to some great family bonding for Kory, think again! The comics version of Blackfire did everything she could to make Kory's life a living hell. Check out 1982's Tales of the New Teen Titans #4 to see their childhood together. Blackfire sold Kory into slavery! That's coldhearted!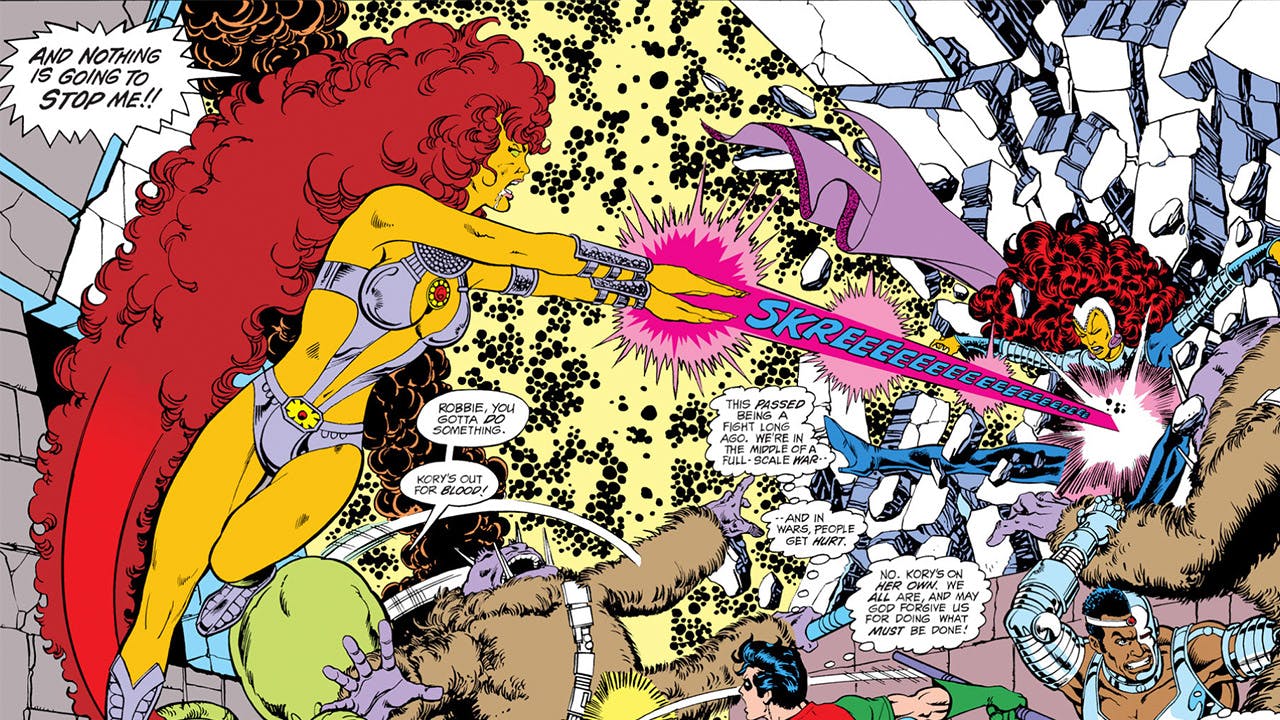 Although Blackfire's arrival will probably mean trouble for Kory, Anna is still excited about all the story potential this introduction will bring to the show. "She's so dope! She's magic, the actress that they found. I don't know what I can say but I know the fans will be really happy with who they've picked. She's already brought so much energy to what we're doing." Sounds exciting right? Maybe we'll get a live action version of their epic battle from 1982's The New Teen Titans Annual #1.
While Starfire and Blackfire may have a bad relationship, Dick and Kory are another story. The epic couple gave into their passion last season during the episode "Together" and fans have been shipping them ever since. What's the status of their relationship now? "I don't know," Anna told DC Daily. I actually brought up to the writers mid into the season. I was like 'So what are we doing? What's going on with them.' Because they had such a really beautiful thing in first season, thought that was kind of cut short because of circumstances.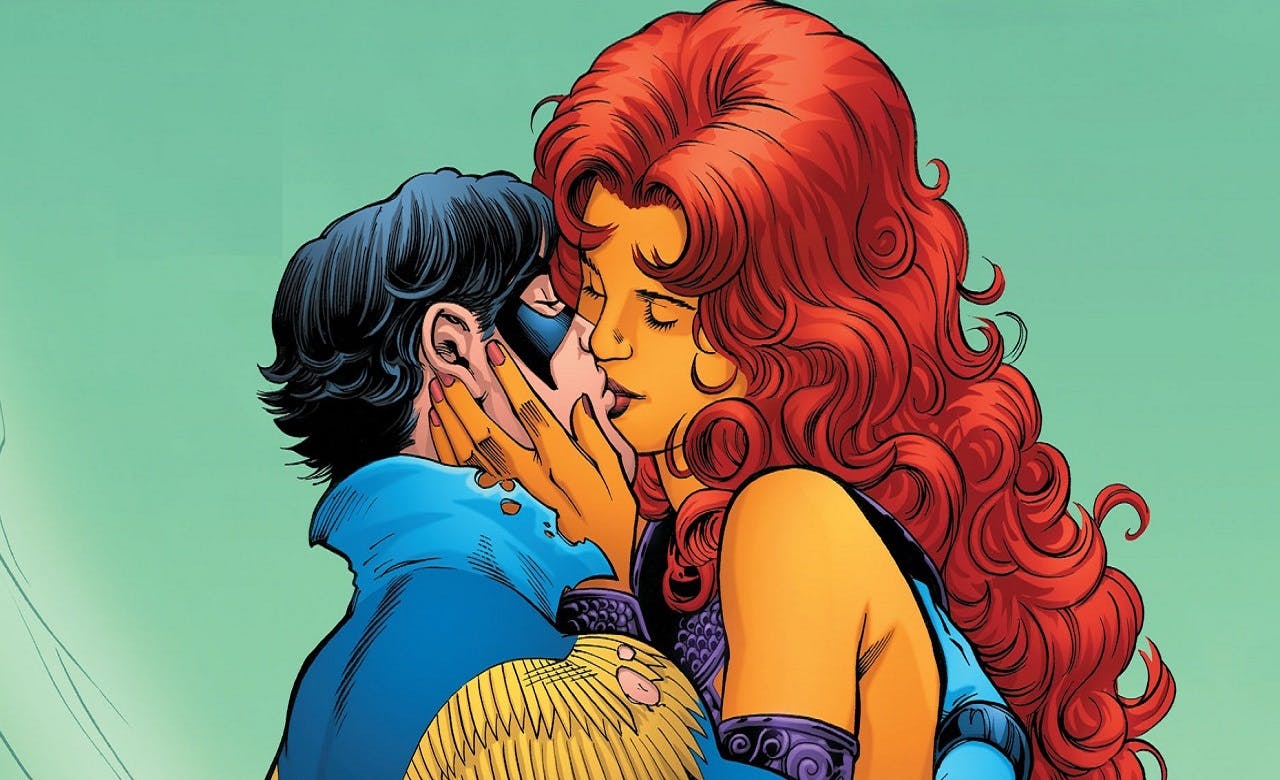 Like the fans, Anna ships Dick/Kory and totally sees them as endgame. "I will say I love them as a fan. I love them as a couple too. They're so different and they both complement and teach each other things."
Let's not forget that Dick was hallucinating a dancing version of Bruce Wayne during last week's episode, and Anna is sure Kory could've helped with that. "I was going to say, if he would just come to Kory, he'd be so much better off."
Check out the rest of Anna's chat with the DC Daily gang for more Titans news!