Today is Veterans Day, the day we commemorate those among us who have served in the United States Armed Forces. Giving their time, their skill, their minds, and their bodies to a better future for our country and the world at large, these military men and women are correctly recognized as our nation's real-life heroes. The DC Universe, in its own right, has been a reflection of their valor for decades, as DC's heroes fought alongside them in spirit from World War II to the present day. Some of DC's greatest Super Heroes even come from military backgrounds themselves! Let's take a look at the veterans of the DC Universe as we salute those they stand to represent in the real world.
JOHN STEWART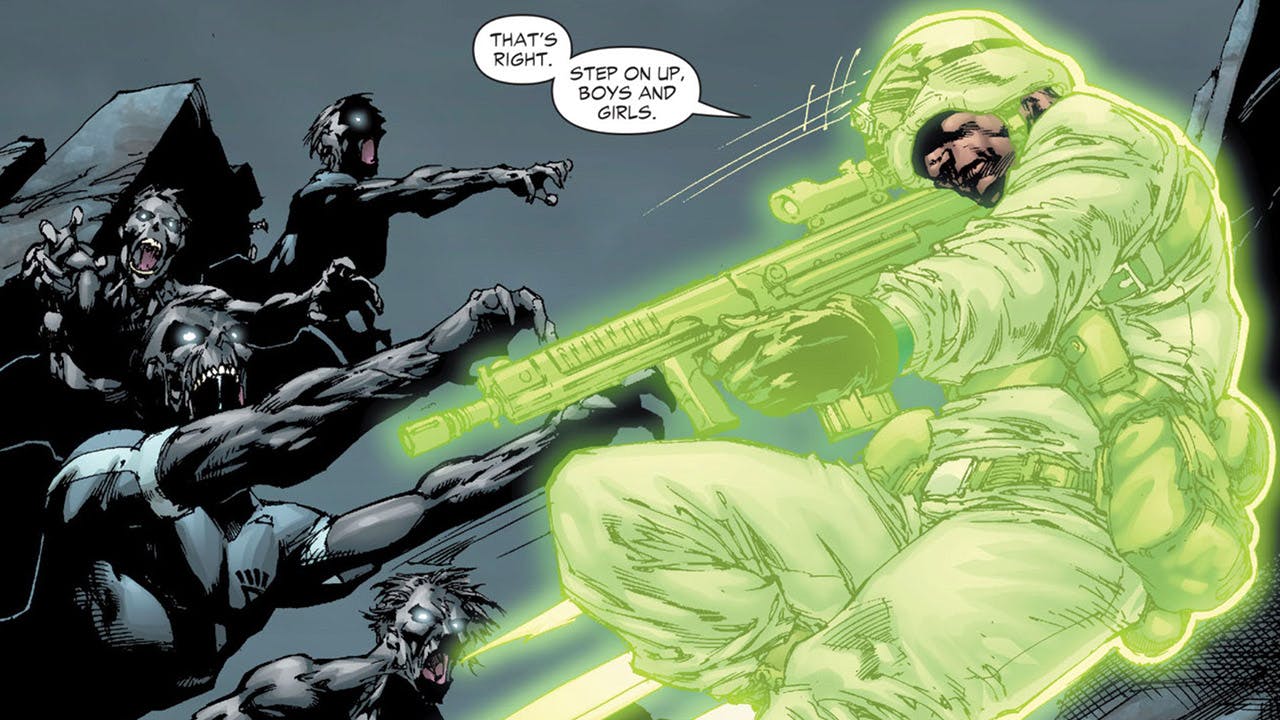 Branch: Marine Corps
Role: Sniper
John may be the most militant of the Green Lanterns today, but he wasn't always a marine. Originally an architect by trade, John Stewart's military background first crept into his past during the Justice League animated series, where it was gradually revealed he served as a sniper for the USMC. Some time after the end of Justice League Unlimited, the '00s Green Lantern steward Geoff Johns incorporated this episode of Stewart's career into comic book continuity — experience which would serve him well as leader of the Corps in Hal Jordan and the Green Lantern Corps.
CAPTAIN ATOM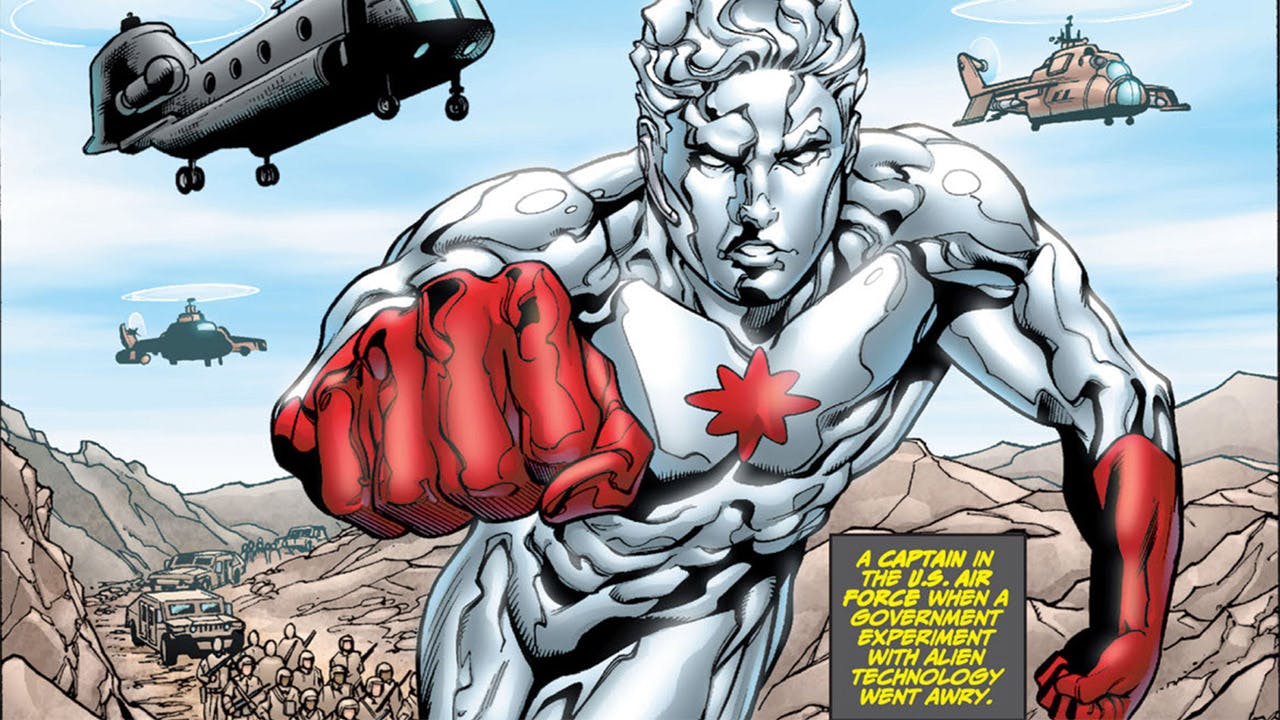 Branch: Air Force
Role: Captain
Captain Nathaniel Adam is a career military man, truly and justly devoted to the American Way. Originally a veteran of the Vietnam War, Adam went the extra mile for his country by volunteering for the "Captain Atom" experiment which would grant him his powers. Ever since then, the nearly immortal Captain has continued in his duty to fight for America… and to steer it back towards the right direction when we lose our way.
NEGATIVE MAN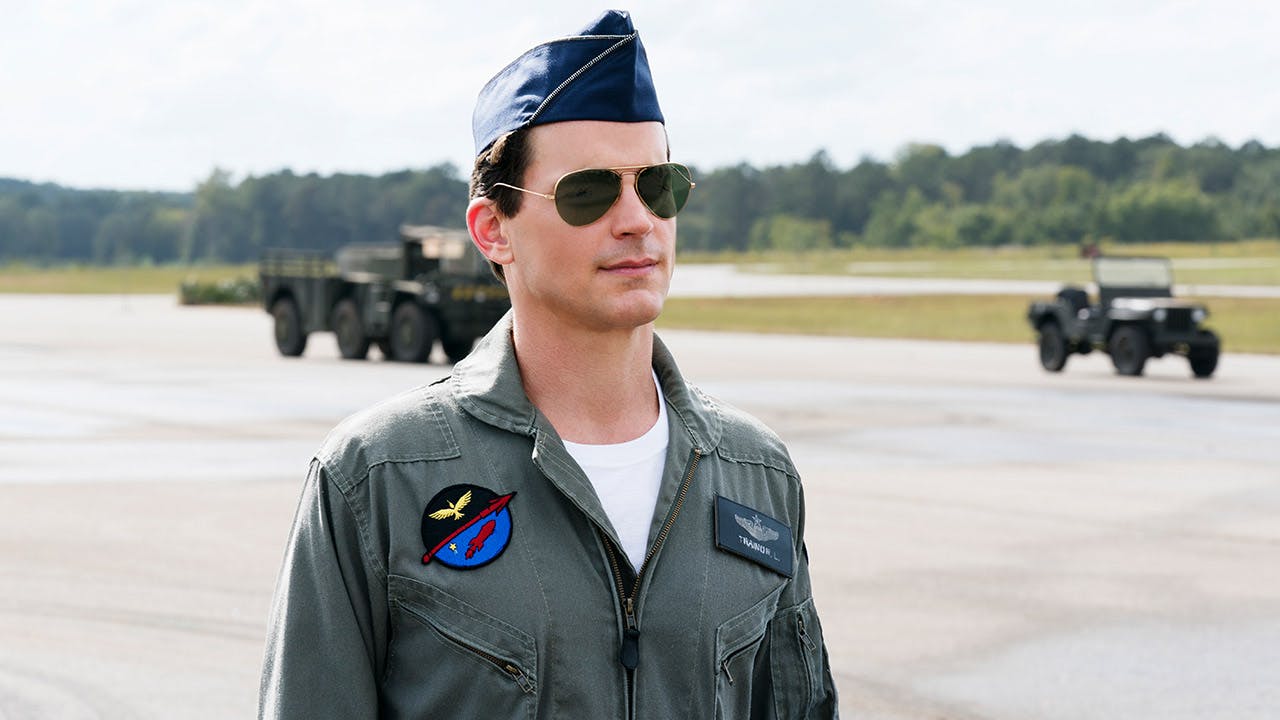 Branch: Air Force
Role: Test Pilot
Doom Patrol's own Negative Man was taking orders from Uncle Sam long before he answered to The Chief. (No, we don't mean the literal Uncle Sam, we're talking about the figurative symbol of… let's just focus here.) Before the Doom Patrol, Negative Man was test pilot Larry Trainor, taking experimental craft boldly into the air during the Vietnam War. But his final flight took him through a cloud of cosmic radiation, granting him his signature set of powers. As conflicted as he may be as a Doom Patrol member, he can always be proud of the time he served, helping America's soldiers stay in the air.
DEATHBLOW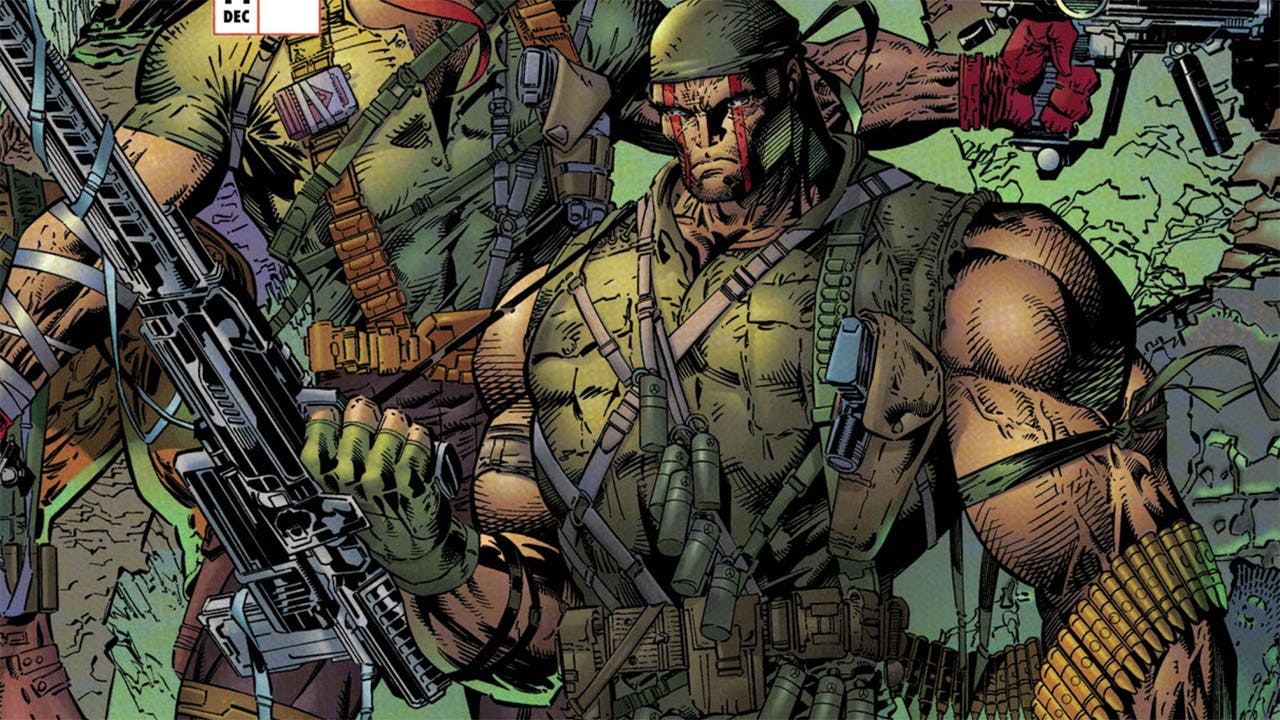 Branch: Navy
Role: SEAL
Originating in the WildStorm Universe, Michael Cray—codename, Deathblow—was another career soldier with psychic and regenerative gen-active (the WildStorm equivalent of "metahuman") abilities which developed in power over the course of his service. Along with such icons as Grifter and John Lynch, Michael Cray formed the backbone of Team 7, WildStorm's answer to Task Force X. Recently, in writer Bryan Hill's spin-off to Warren Ellis's relaunch of the brand in The Wild Storm, the task has fallen to Michael Cray to neutralize the most dangerous threats to humanity in their world — threats who just so happen, in the DC Universe, to be our greatest heroes.
WONDER WOMAN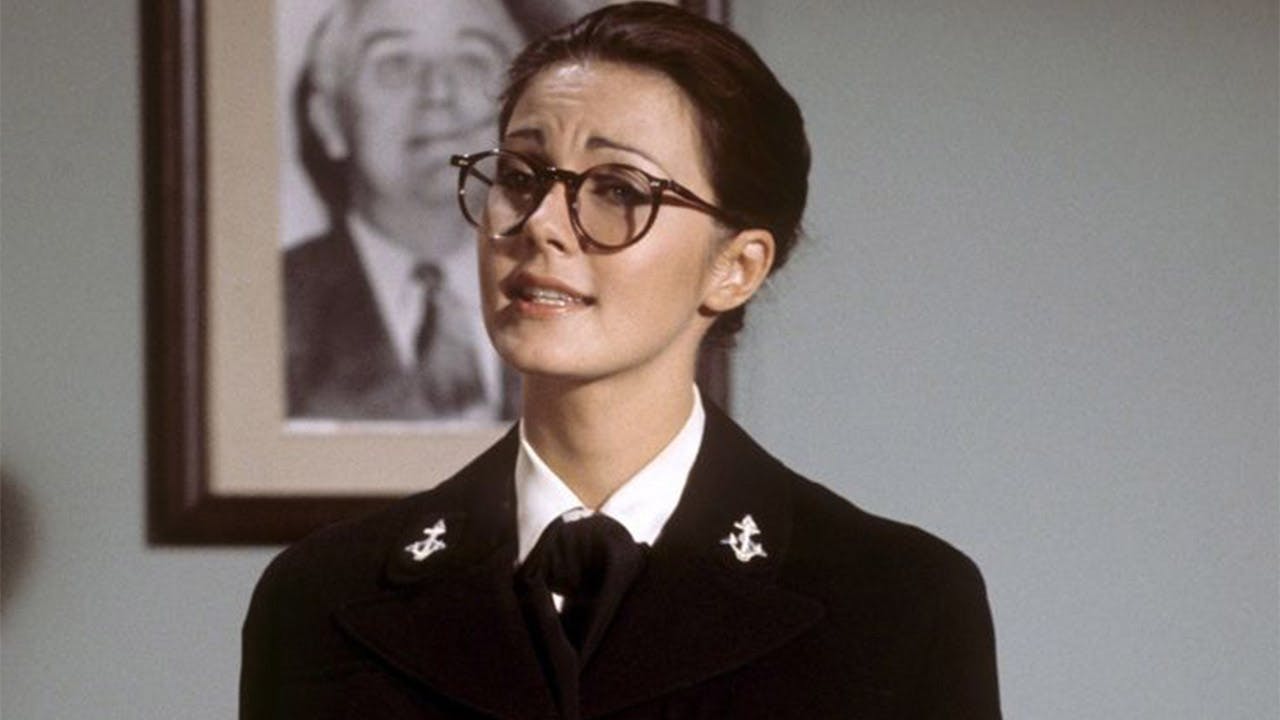 Branch: Navy
Role: Yeoman
In Season 1 of the 1970s Wonder Woman series starring Lynda Carter, the noble Diana of Themyscira signed up to help Man's World and end its cruel bend towards war the best way she knew how: by joining the military. As Yeoman Diana Prince, Wonder Woman kept an eye on the unfolding battle between Axis and Allies in World War II, intervening wherever and whenever she could to root out injustice and bring about peace. And she must have had a knack for it, as we find Diana continuing to work with the US Government after a leap 30 years into the future for seasons 2 and 3. Stop a bullet cold, make the Axis fold!
Which of your favorite heroes has an armed services background? Let us know in our Community!