Yes, it's been a wild week for fans of the Justice Society of America, and it just got even wilder... DC Universe's upcoming live-action Stargirl series will feature every DC fan's favorite two-fisted, animal-onesie-wearing fighter Ted Grant, a.k.a. Wildcat. Actor Brian Stapf, who played Roy (a member of Negan's Saviors) in season 7 of The Walking Dead, has been tapped to play the boxer turned Golden Age hero.
TV Insider broke the news of Stapf's casting, which is Stargirl's third JSA member casting annoucement thus far this week -- after Joel McHale as Starman and Lou Ferrigno Jr. as Hourman. As veteran comics fans know, Wildcat first appeared back in 1942's Sensation Comics #1 (written by Batman co-creator Bill Finger and penciled by Irwin Hasen). He joined the Justice Society when the team first appeared shortly therafter (read the JSA's debut in All-Star Comics #3 here). 
Here's the official description of Stargirl's Wildcat...
"Brian Stapf (The Walking Dead) is former heavyweight champion Ted Grant, a.k.a. Wildcat. A founding member of the Justice Society of America, Wildcat may get knocked down, but he always stands back up. A champ through and through, Wildcat's as good a trainer as he is a fighter."
Though Ted Grant briefly appeared in live-action in TV's Smallville and Arrow, his most memorable screen appearances to date can be found in the animated Batman: The Brave and the Bold, in which he was voiced by Full Metal Jacket's R. Lee Ermey (watch the eseential "Enter the Outsiders!" episode featuring Wildcat here, and "The Golden Age of Justice!" episode with the entire Justice Society here). Artist Alex Ross also crafted a memorable depiction of Wildcat during his run of Justice Society of America covers back in 2006 (read Justice Society of America here)...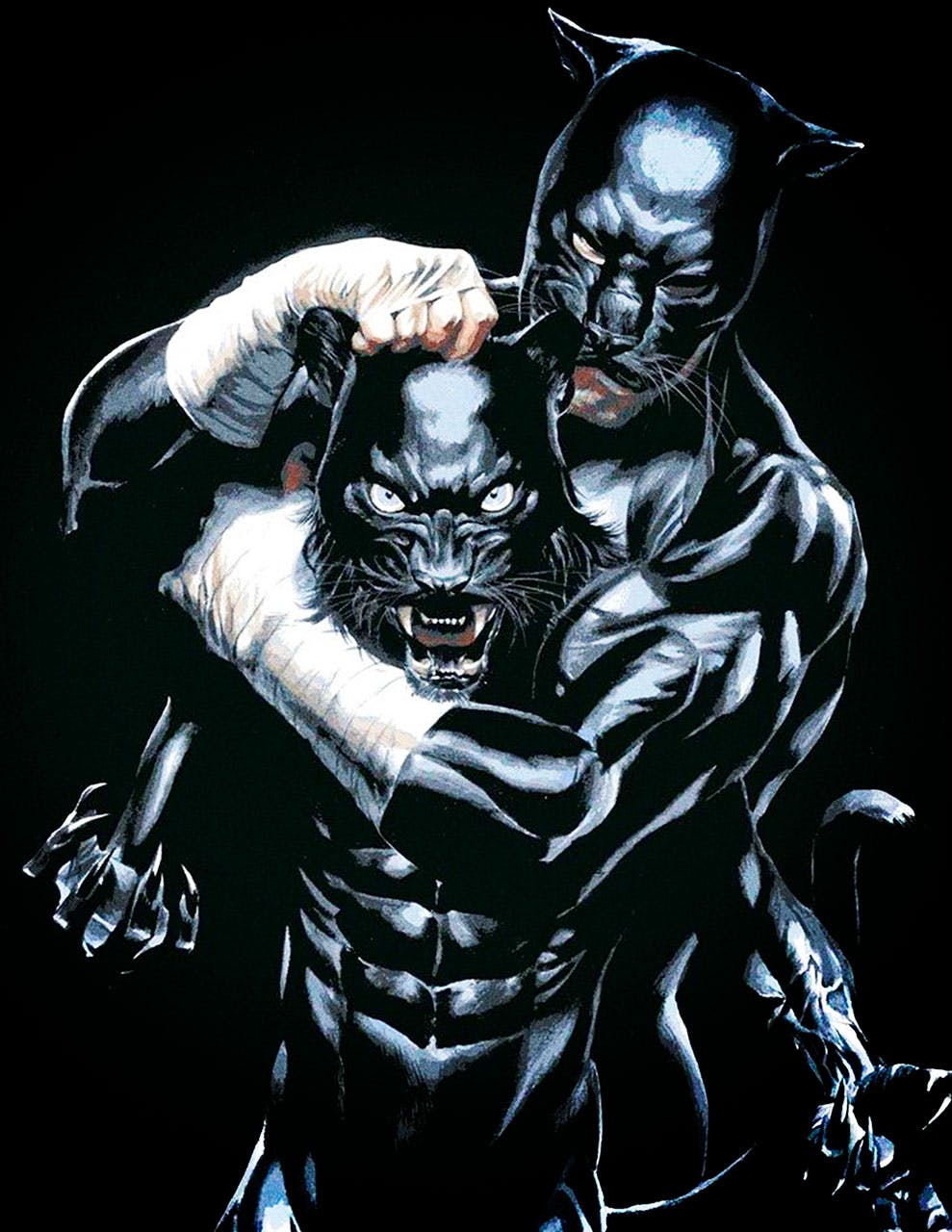 Are you a Wildcat fan? Let us know in our Community!