Dark Mansion of Forbidden Love—or, as it was known later in its initial run, Forbidden Tales of Dark Mansion—was a blood-chilling, heart-palpitating series of gothic romance which ran for 15 glorious issues in the 1970s. In the tradition of TV's Dark Shadows, every pulse-pounding panel keeps you on the edge of your seat, as uncertainty reigns over whether the young ingenue will end up with the dark, handsome stranger, or the monster under the basement will kill everyone. Luckily, for those among you with heart conditions, DC Universe is here to take out the guesswork. Here's how every issue of Dark Mansion of Forbidden Love resolves. (Of course if you want to read each full issue, you can do so by clicking on each story title below.)
[EDITOR'S DISCLAIMER: It is now clear to us that the author of this article has not actually read Dark Mansion of Forbidden Love. He obviously just flipped to the end of each issue, and tried to figure out what was going on from context. We're not angry at you, Alex, we're just disappointed.]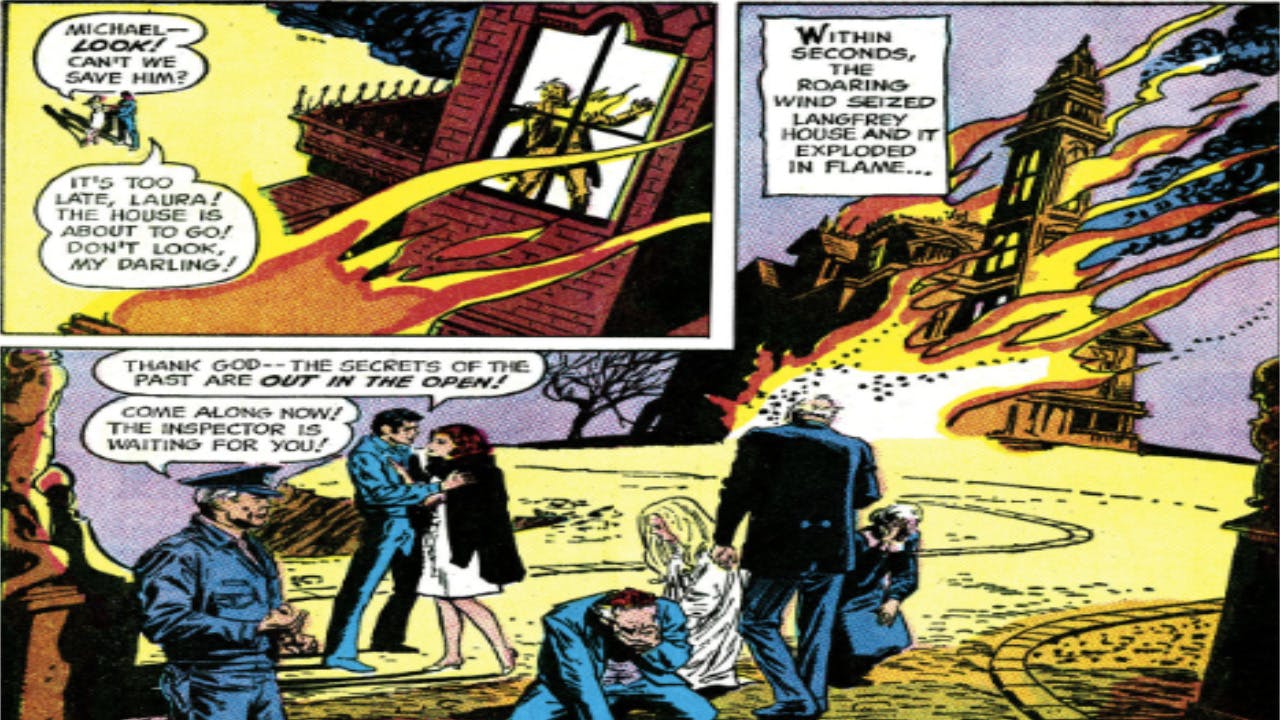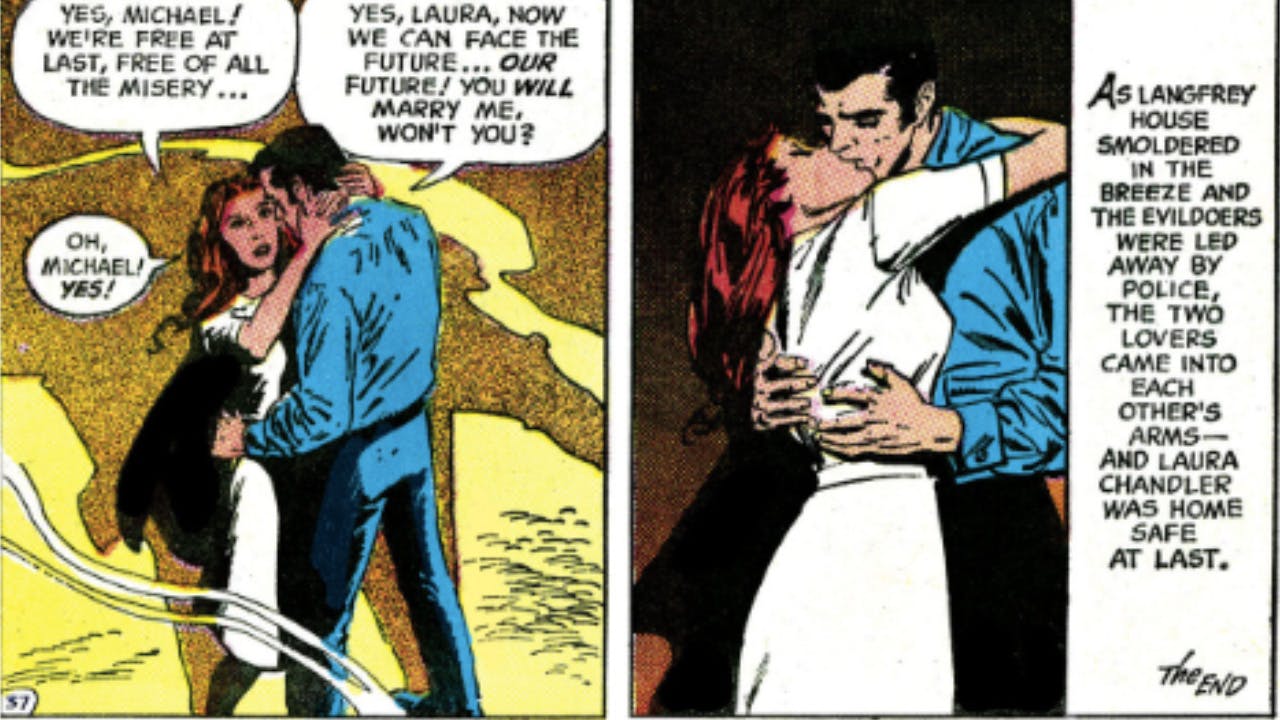 The Enigma Groom burns to death as the titular Dark Mansion goes up in flames, and the Mystery Bride escapes with her new charming suitor. Do we hear wedding bells? No, those are just the screams of everyone still trapped inside.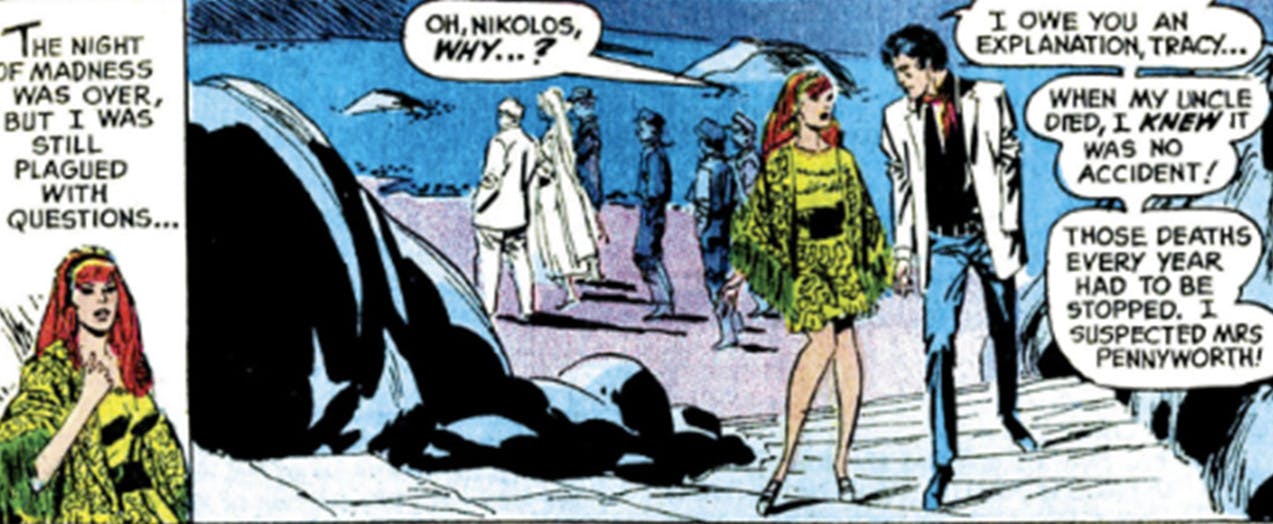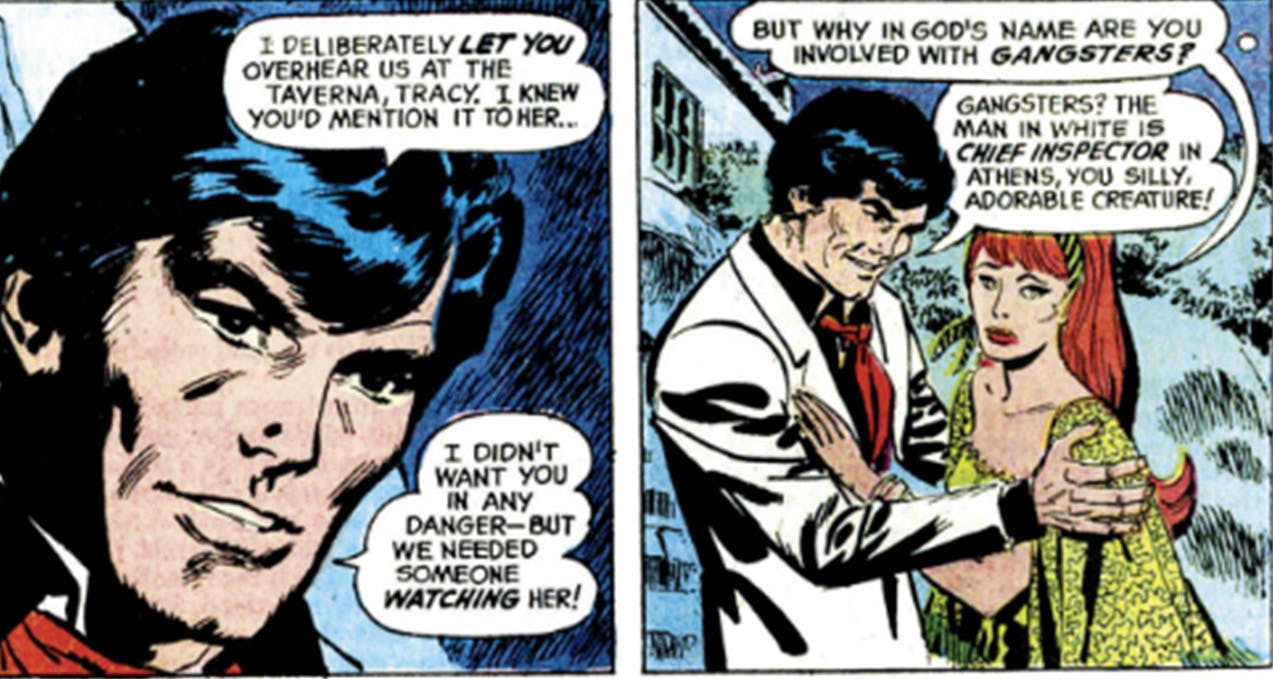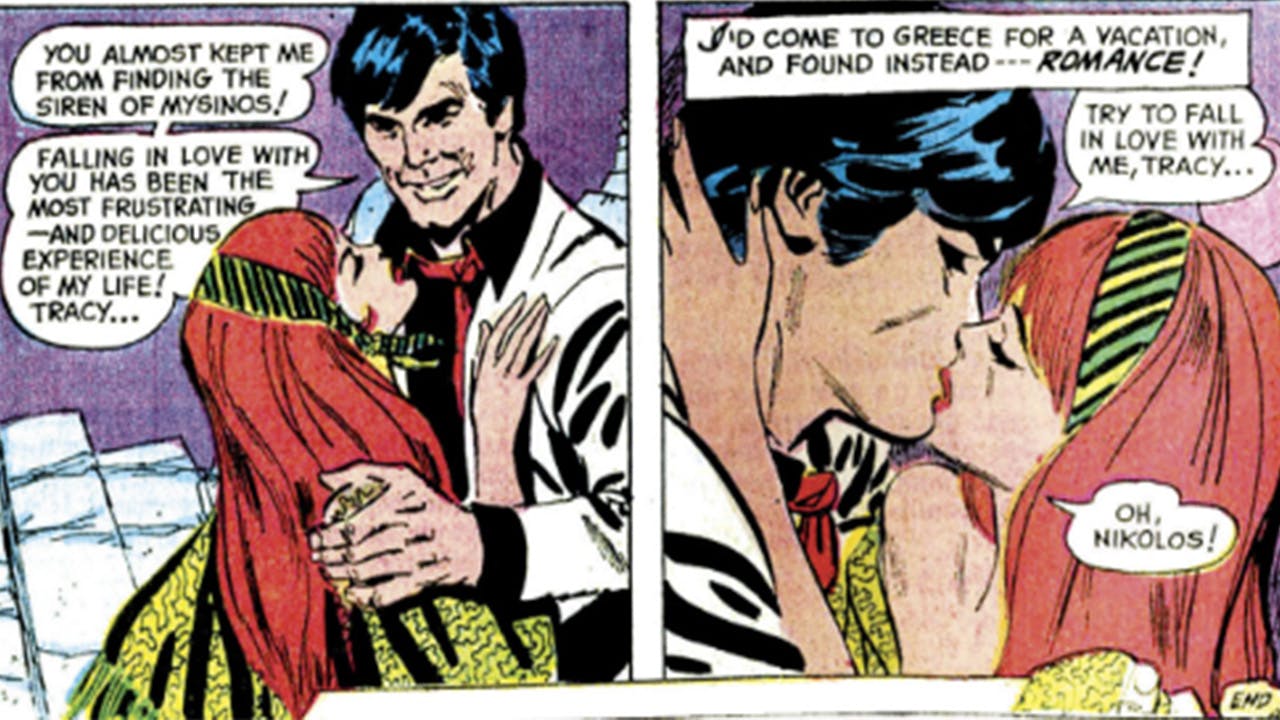 Tracy's honeymoon in Greece ends in tragedy, with her new husband dashed upon the rocks of Mysinos when seduced by ancient Greek sirens. But after a disco makeover, Tracy finds herself in the arms of a sexy local cryptid hunter who definitely works with the mob, but denies connection with them to his new American girlfriend. Meanwhile, Alfred Pennyworth's ex-wife commits a string of unsolved murders.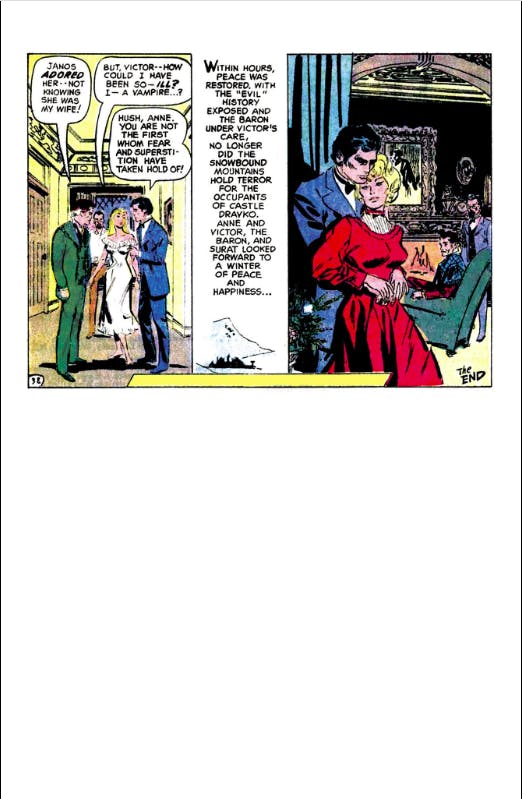 Anne discovers she was gaslit into believing she was a vampire by the baron of Castle Dravko, but her husband seems pretty cool with it. Then everyone is consumed by a formless white void.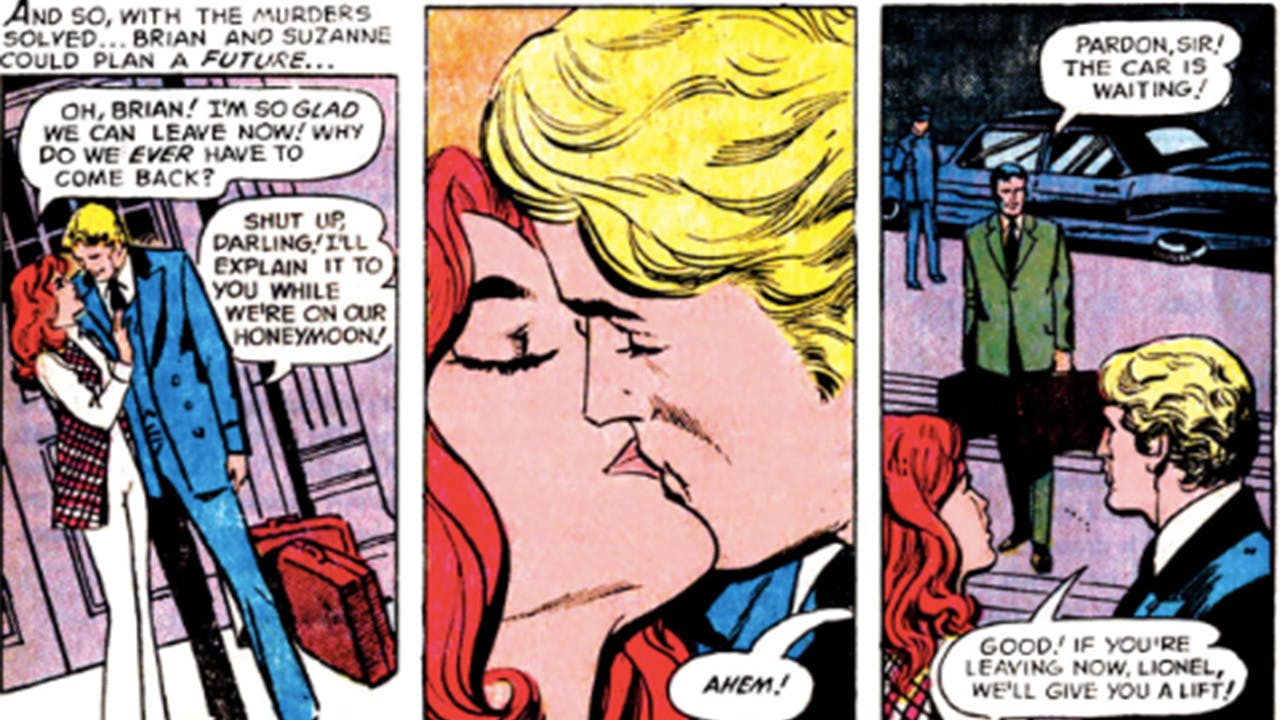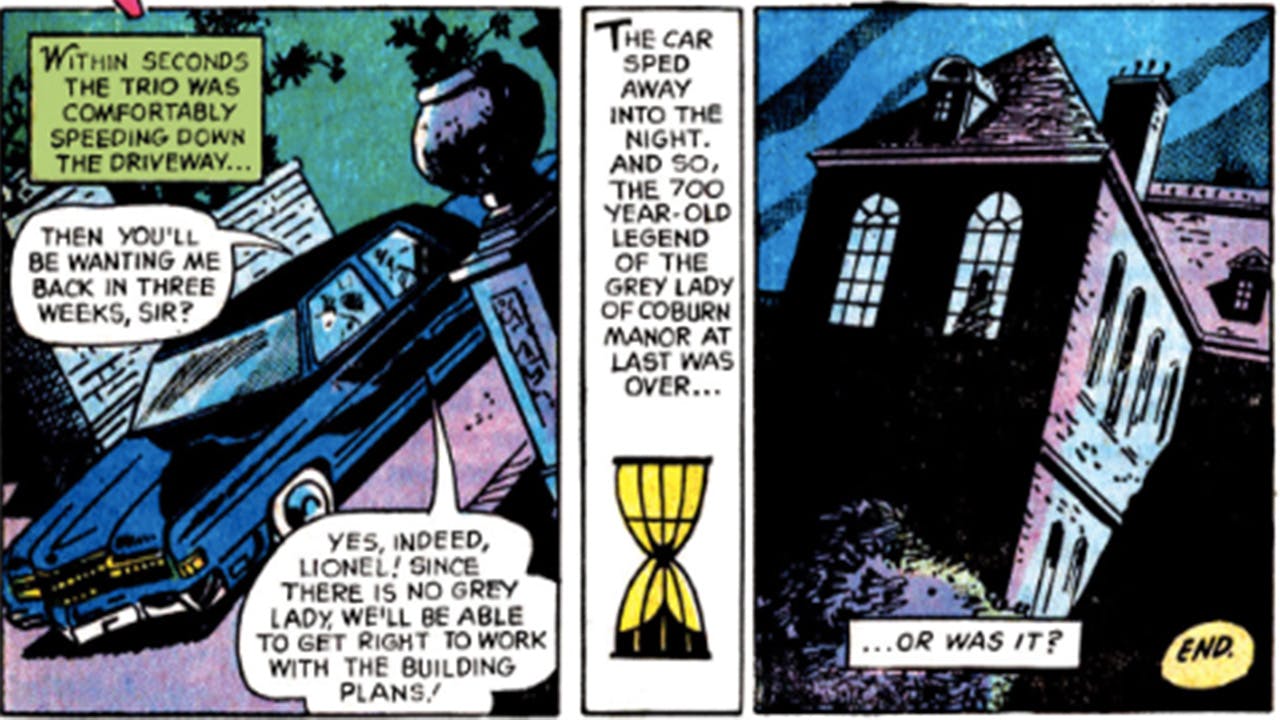 Mrs. Pennyworth is finally brought to justice for her 700 year long crime spree... or so our heroes believe. Suzanne begins to plan a future with Brian, only to discover that he's a truly dismal kisser. She thinks she can make it work anyway, but that's not going to last.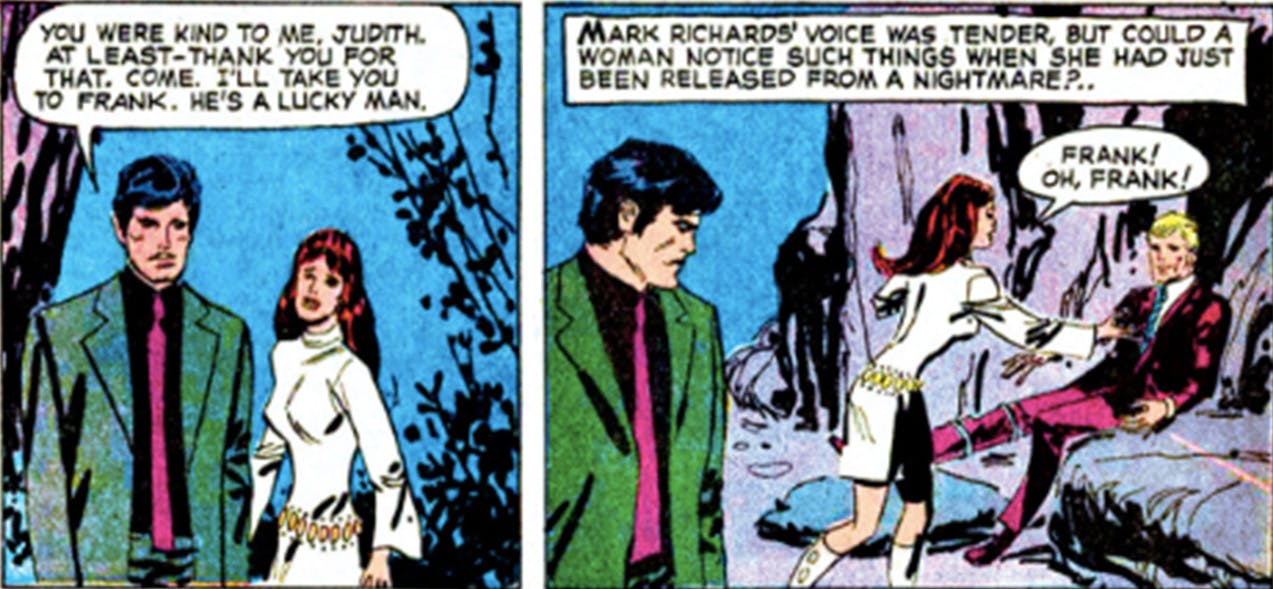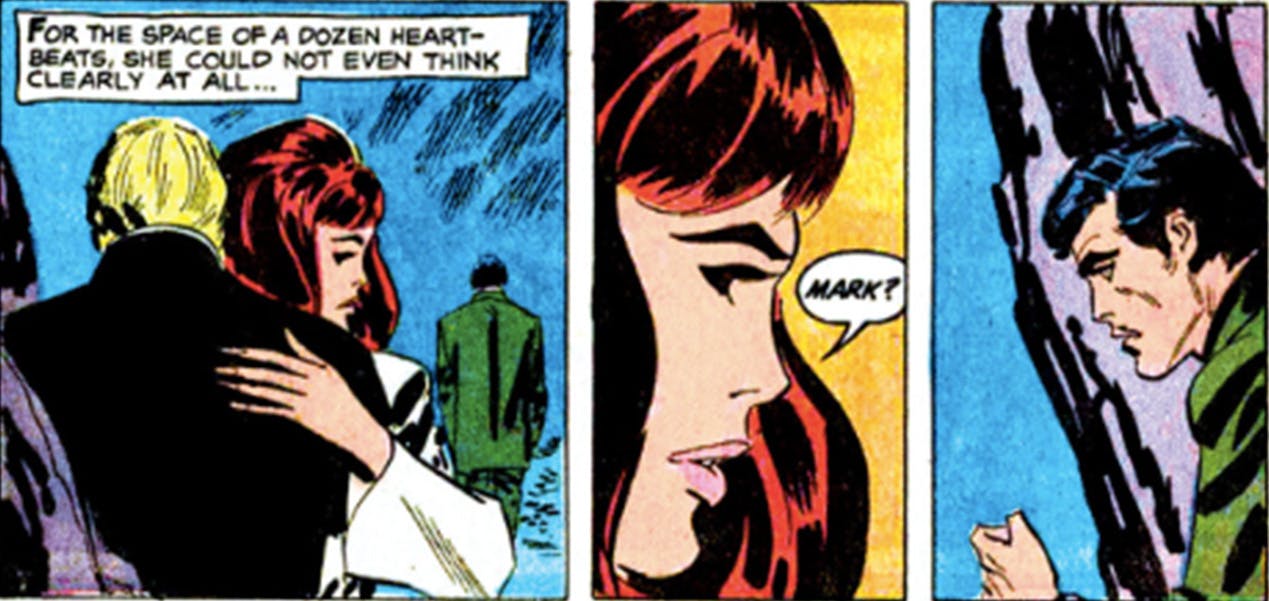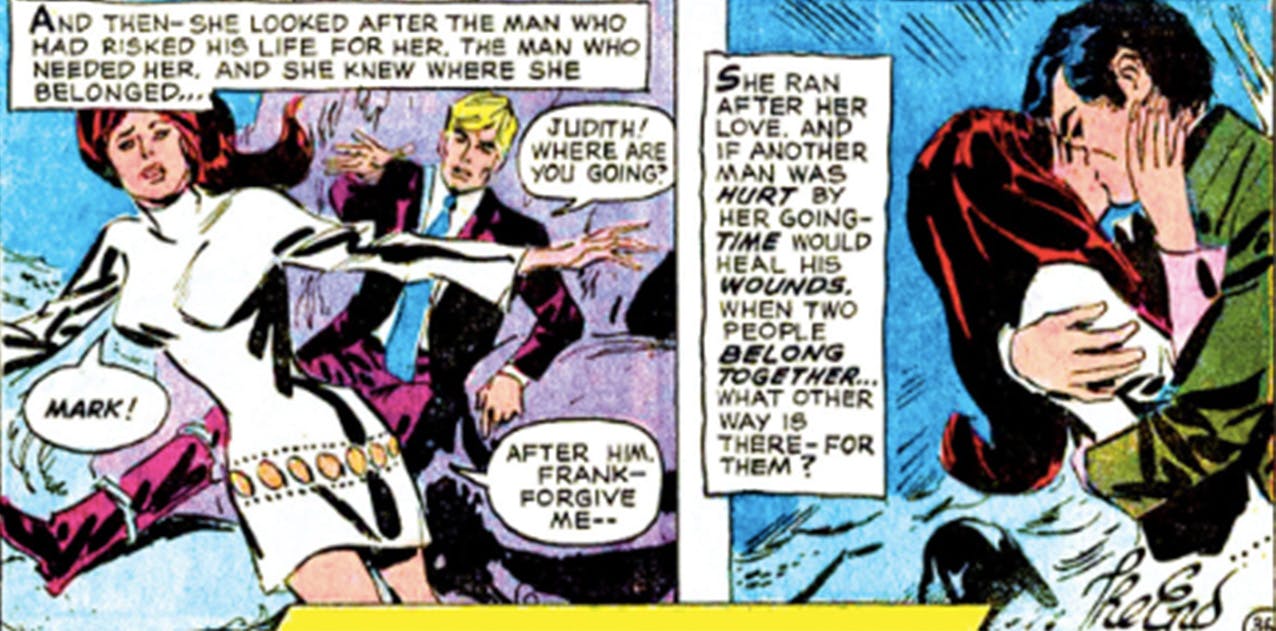 Judith falls victim to a terrible curse where she must run into the arms of every man she sees, shouting their names as she does so. She's still running into men and shouting their names to this very day.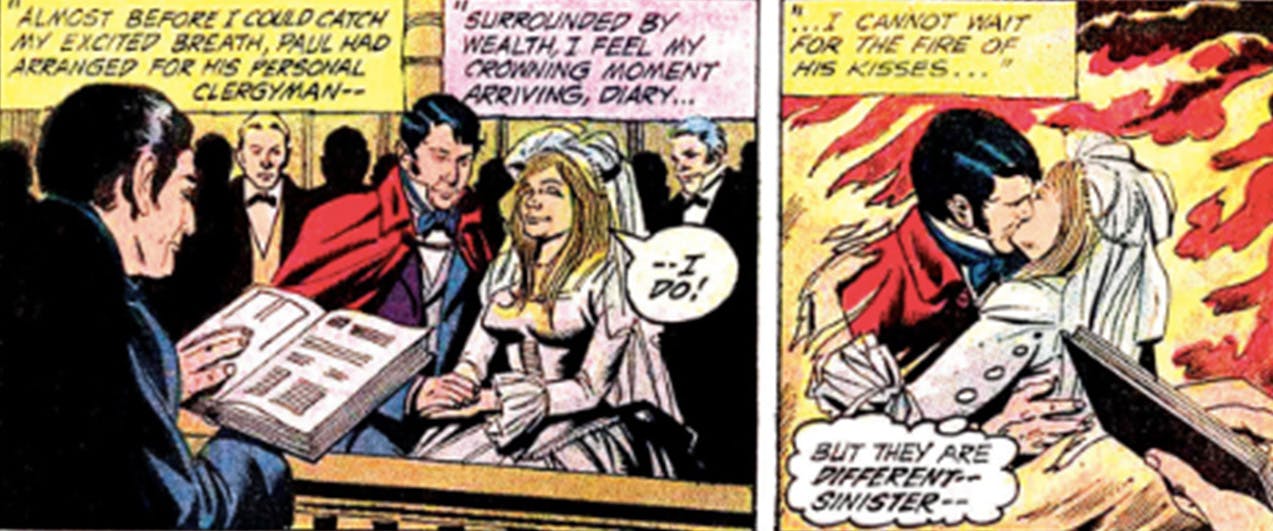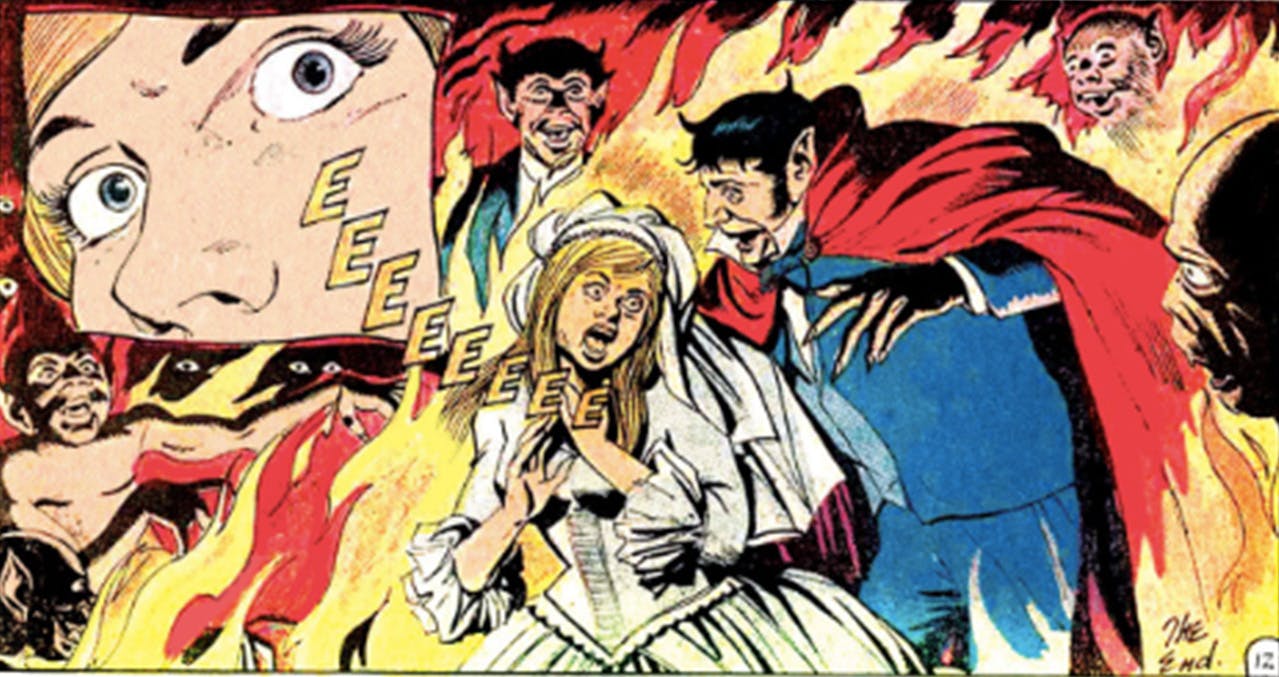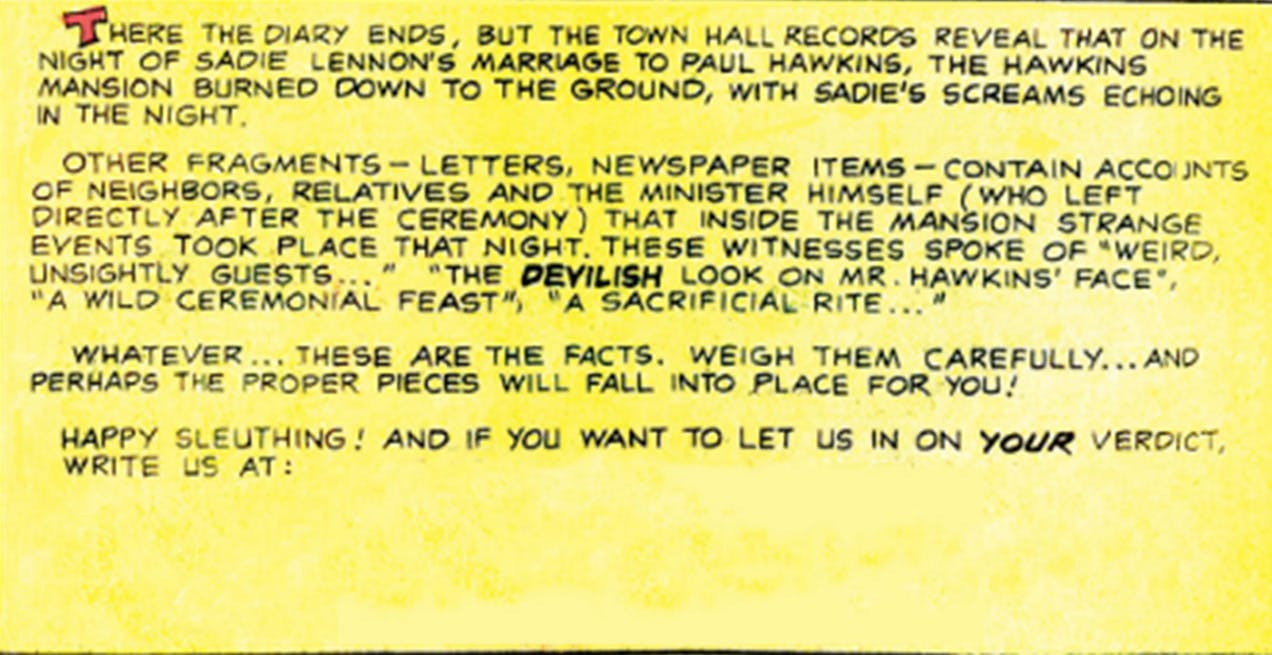 The diary ends when the woman dies. Really, it's all there in the title.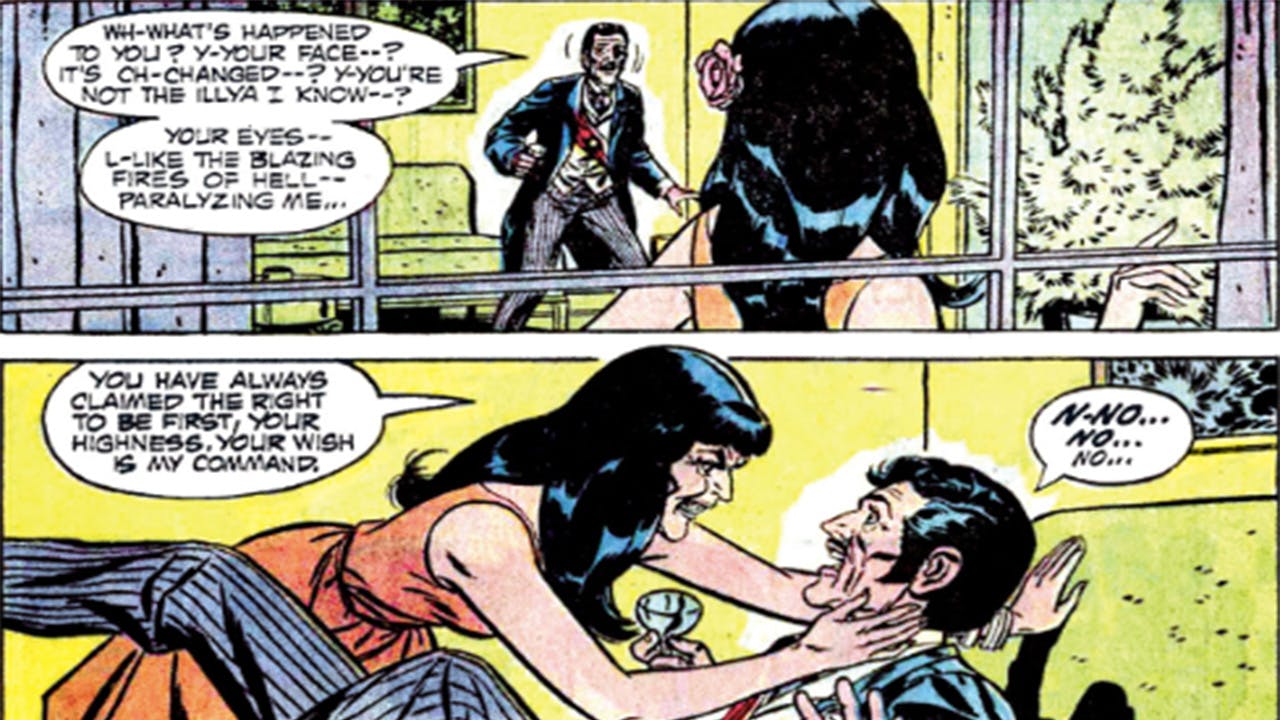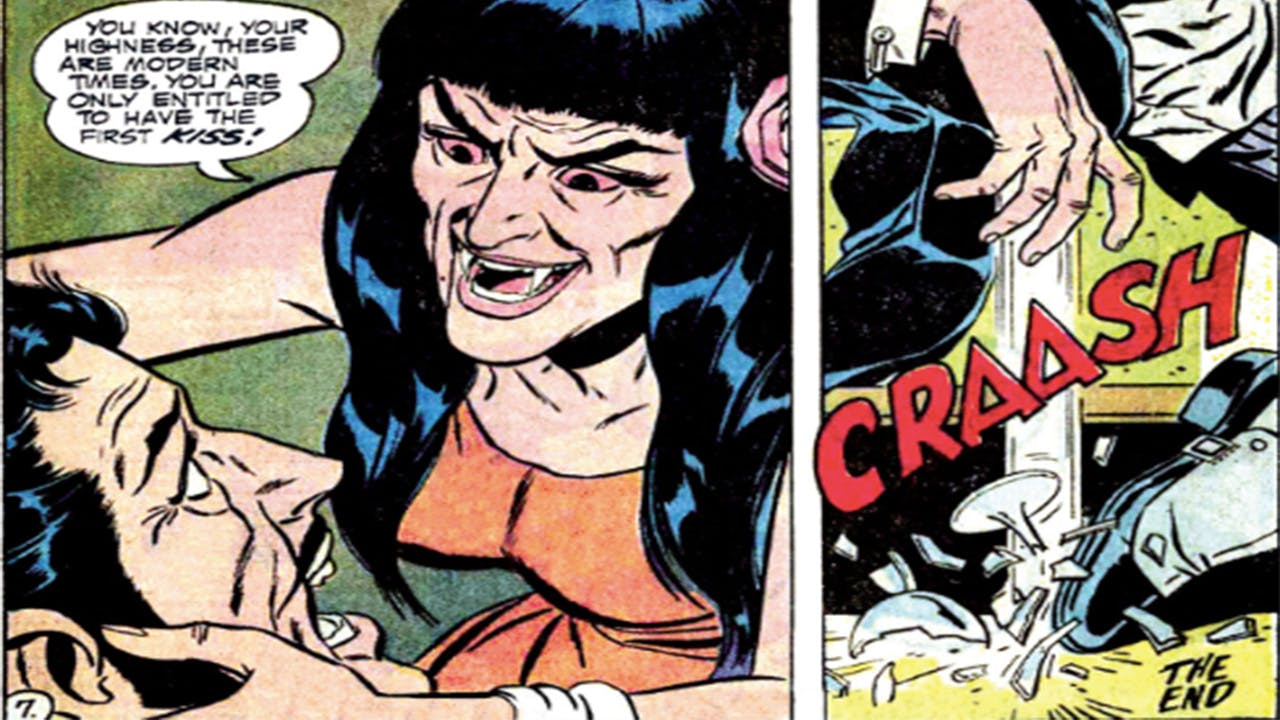 After the issue #3 fakeout, the story ends when we discover Illya actually IS a vampire! Later, a glass shard gets caught in her foot because she forgot to sweep up.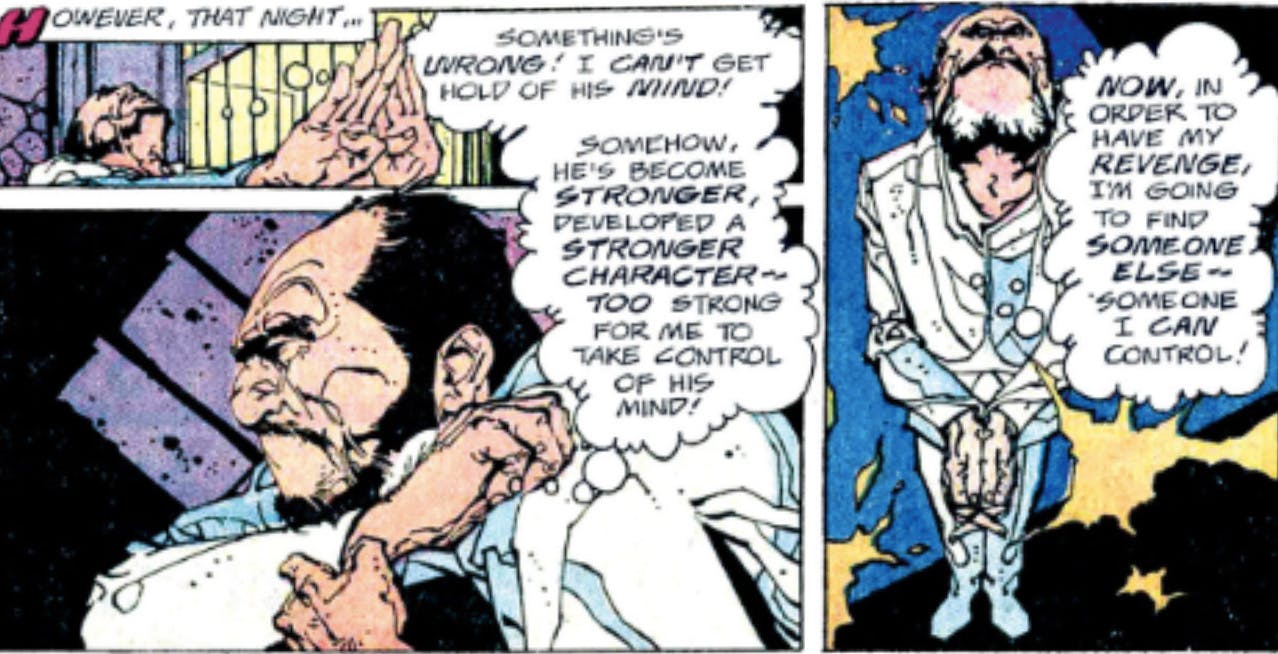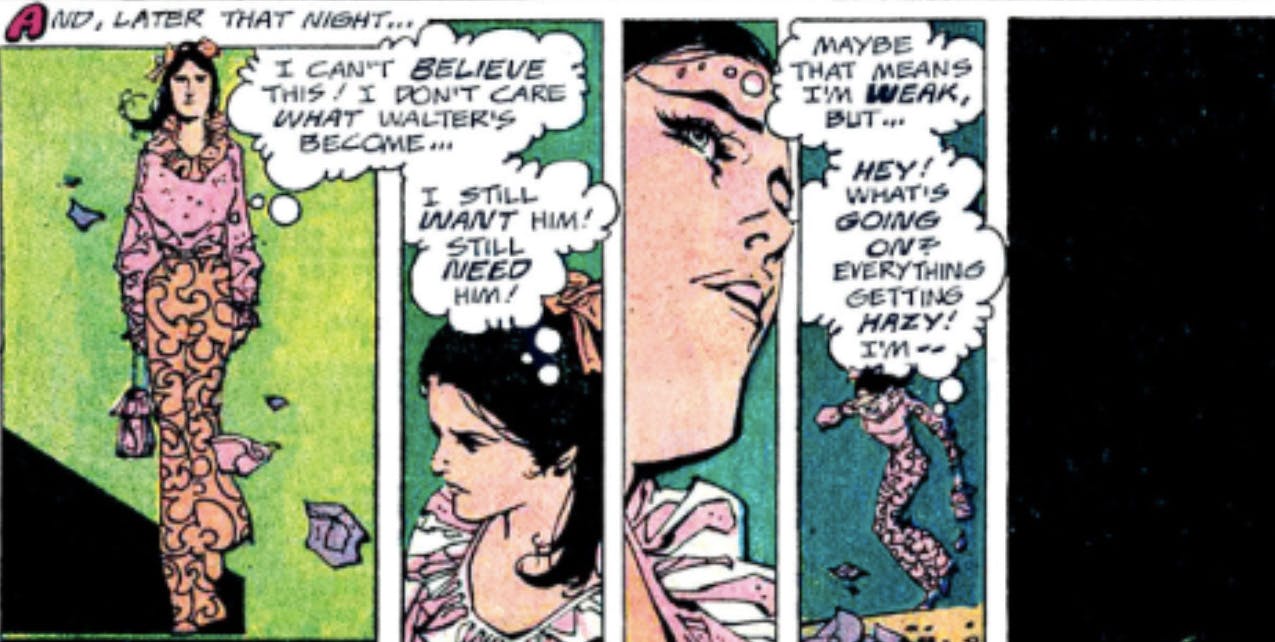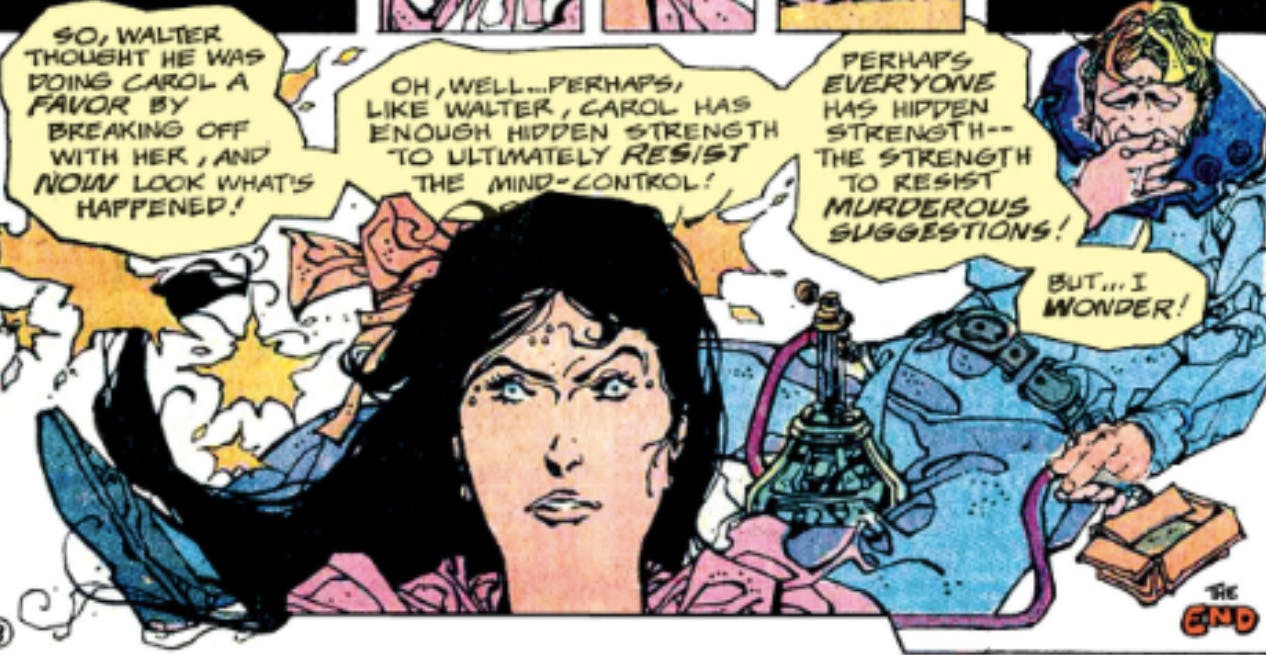 [This space intentionally left blank]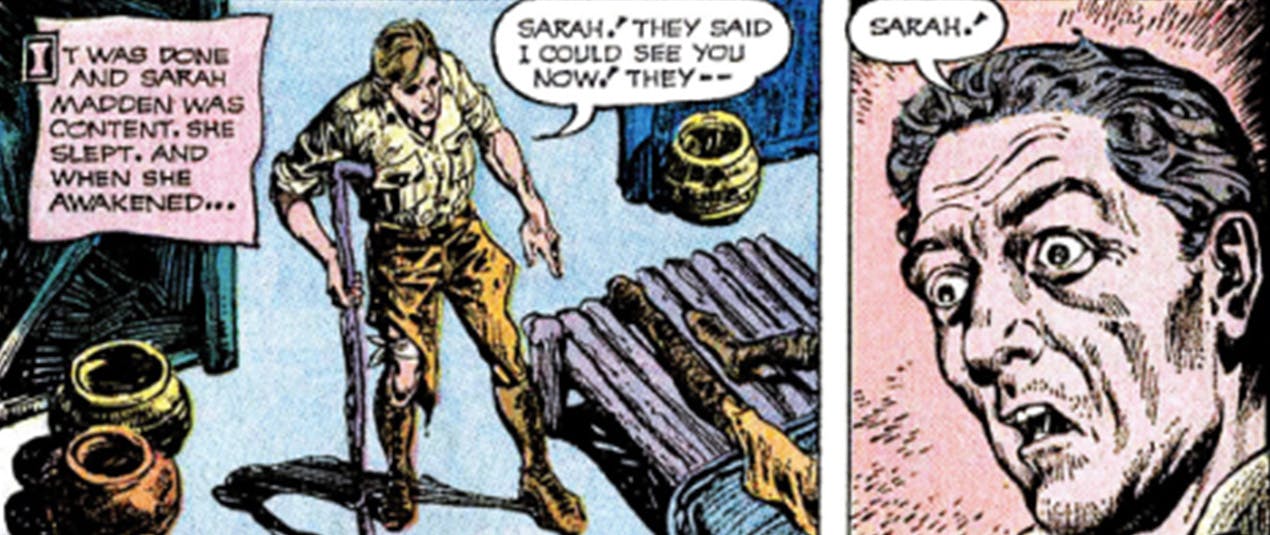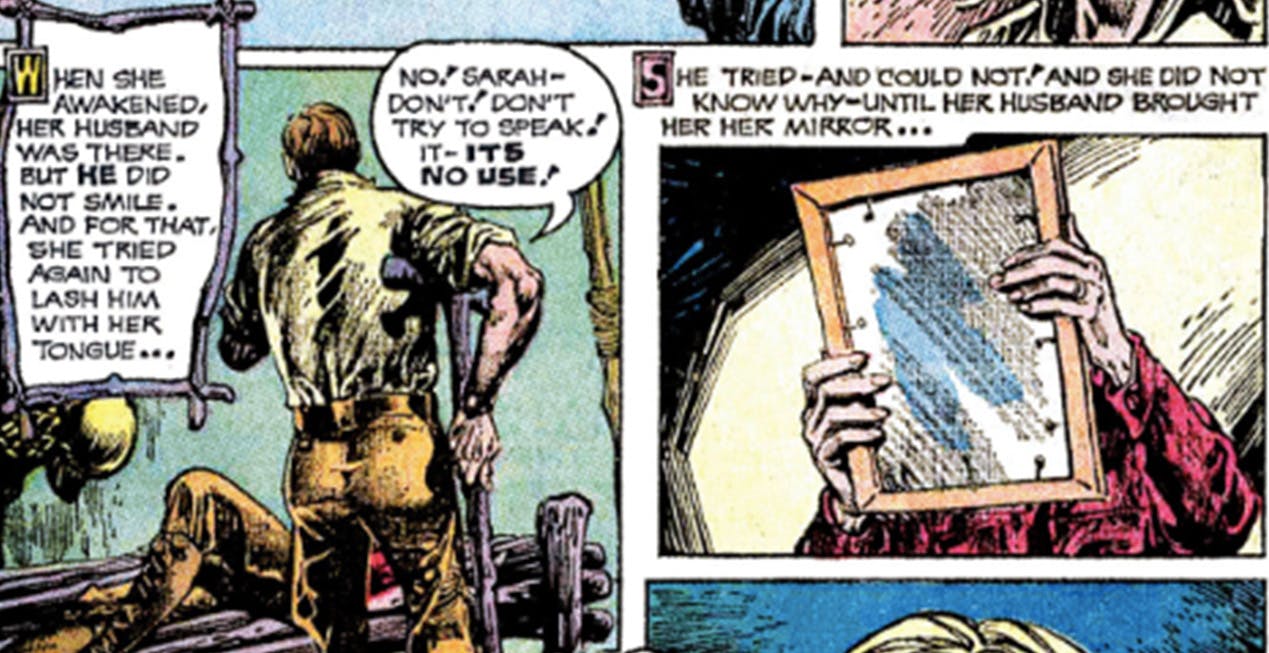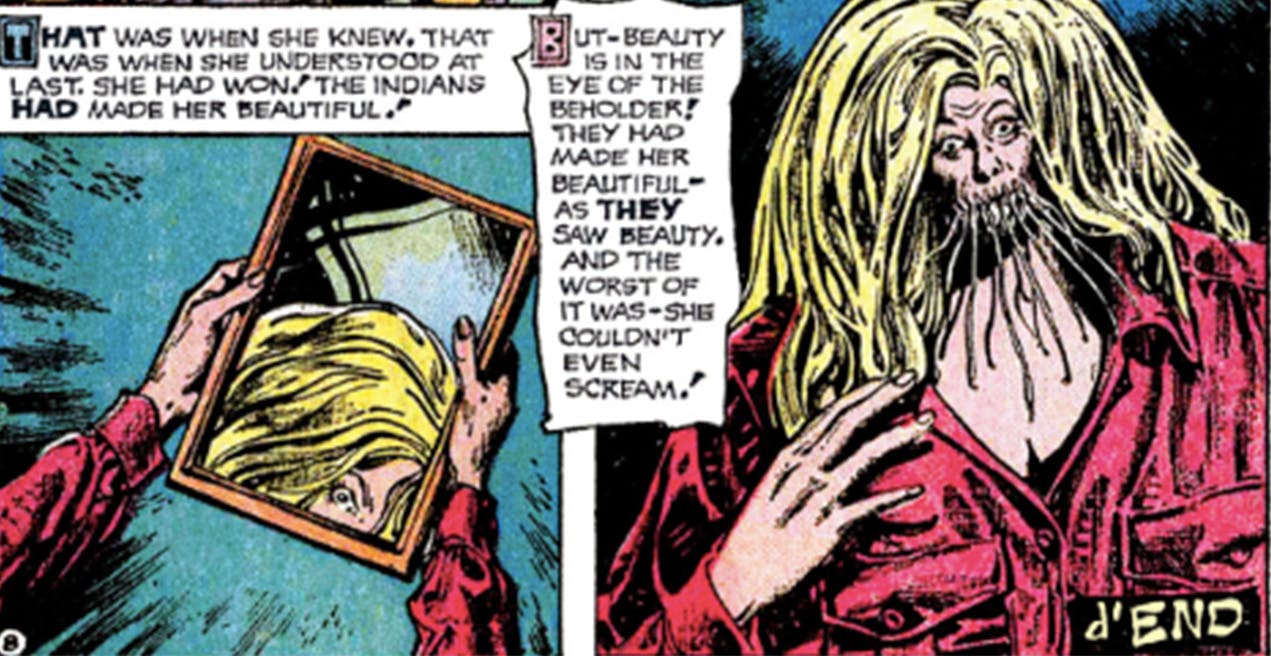 Sarah gains the grounds for a highly lucrative lawsuit against her cosmetic surgeon, in an extremely culturally problematic turn of events.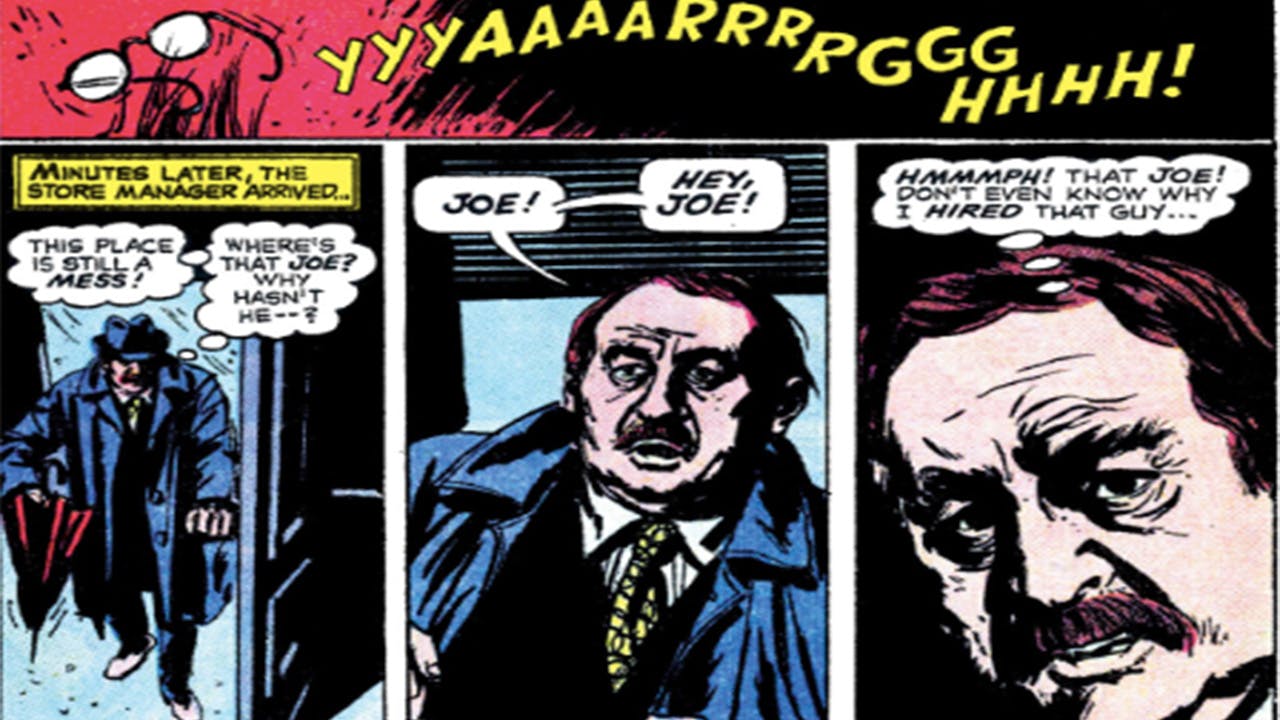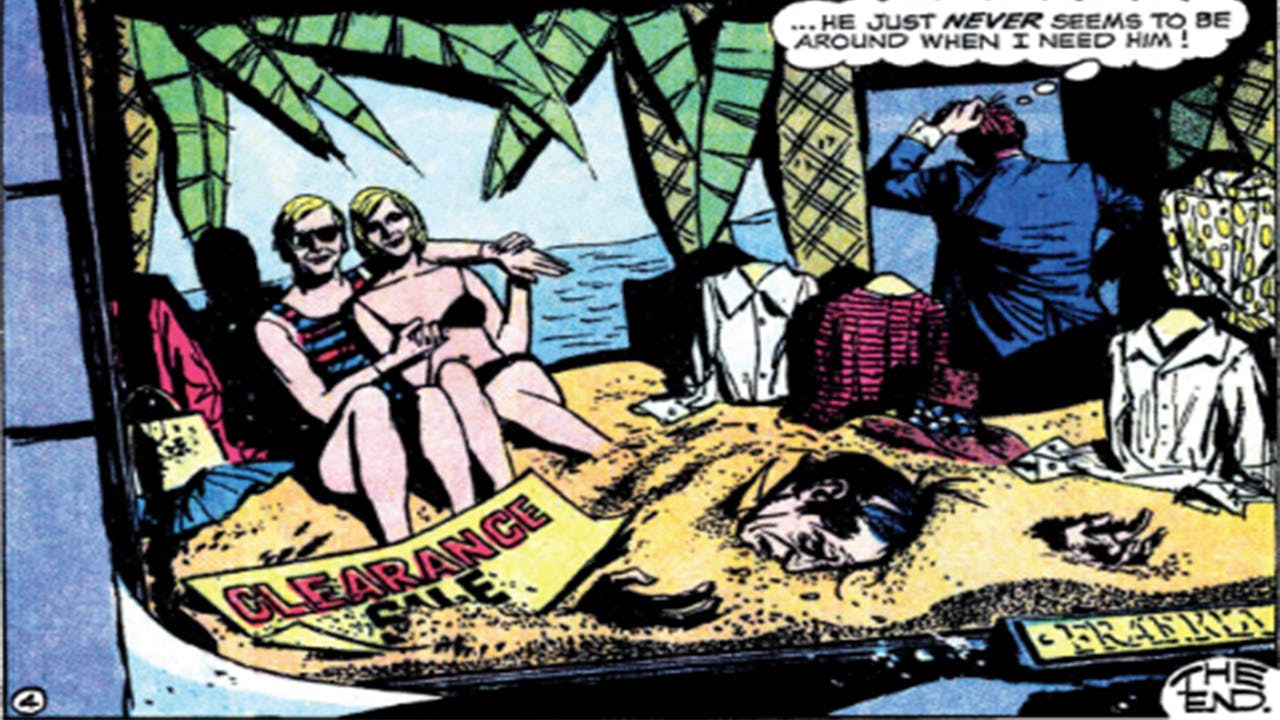 Department store night watchman Joe is attacked by two mannequins who come to life every night, and is buried in their beach display. No joke, I'm like 90% sure I'm right here.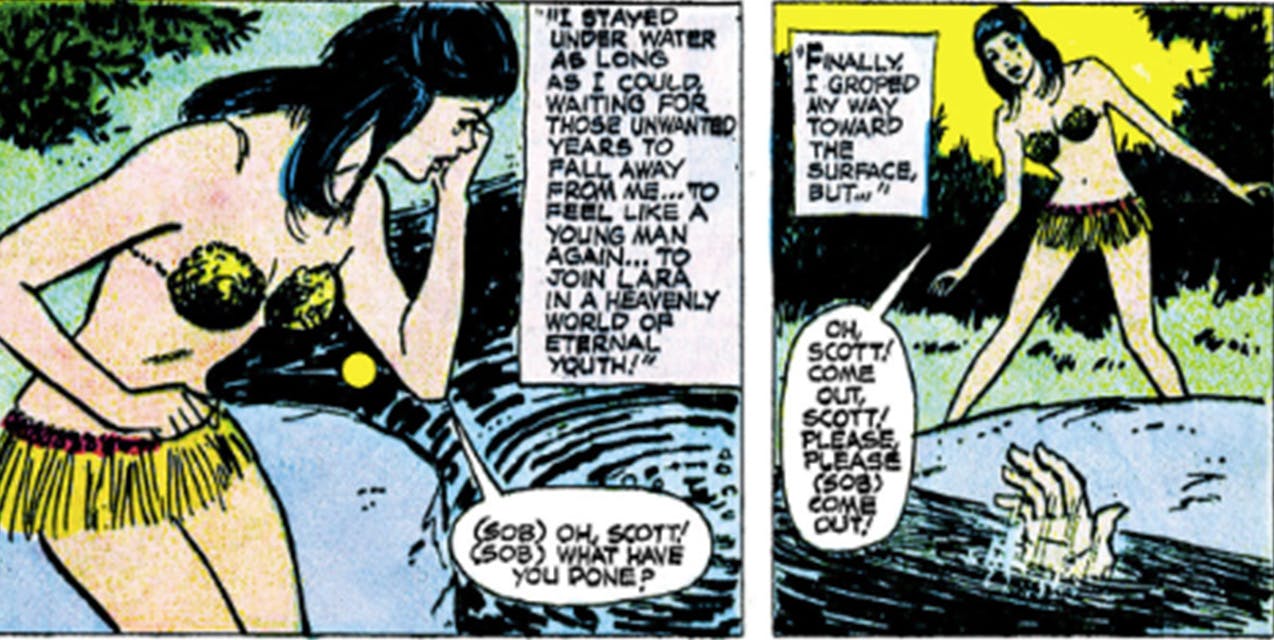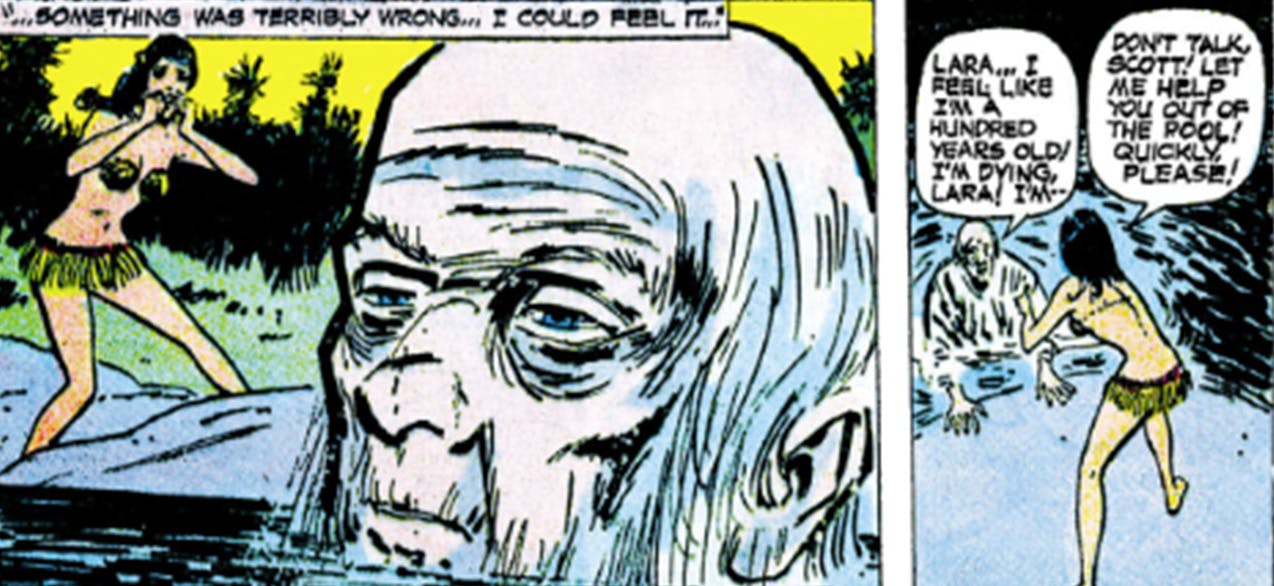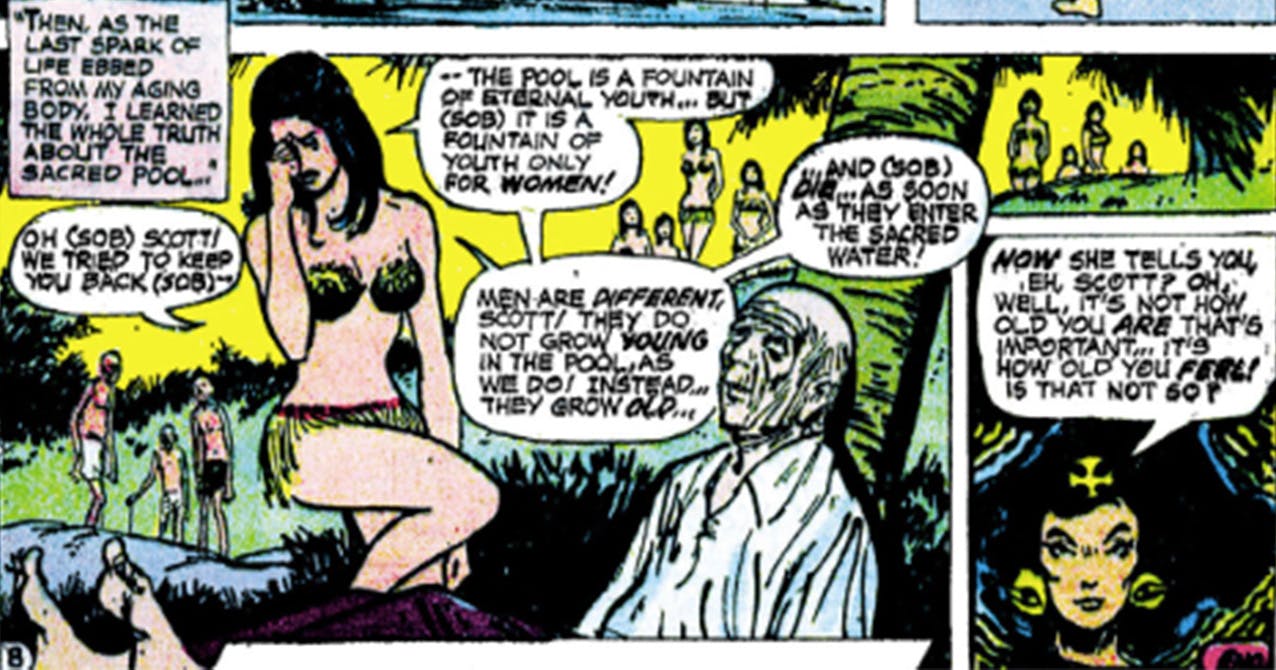 Scott discovers the hard way what happens when he uses bath products that are clearly marked "FOR WOMEN." OK, Boomer.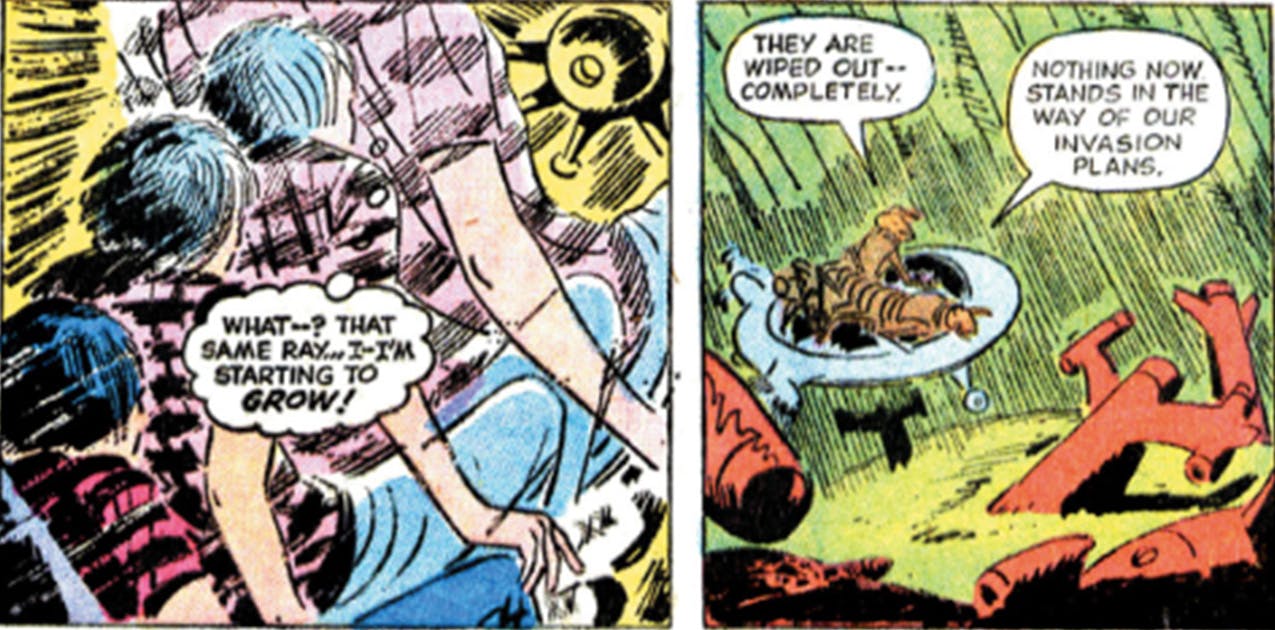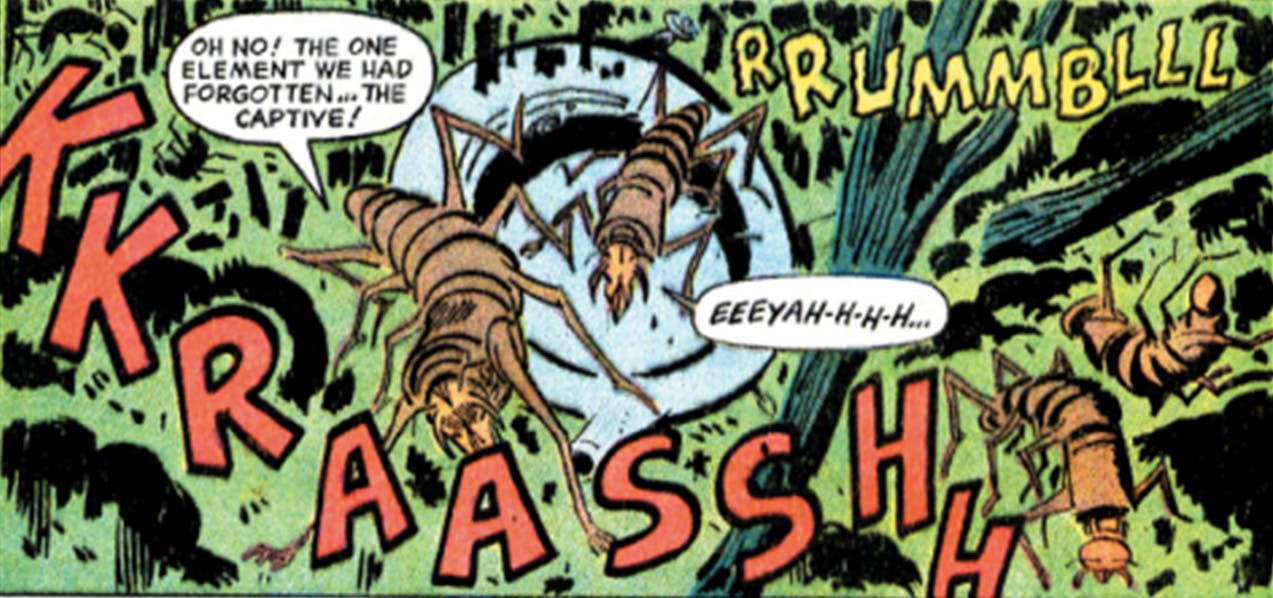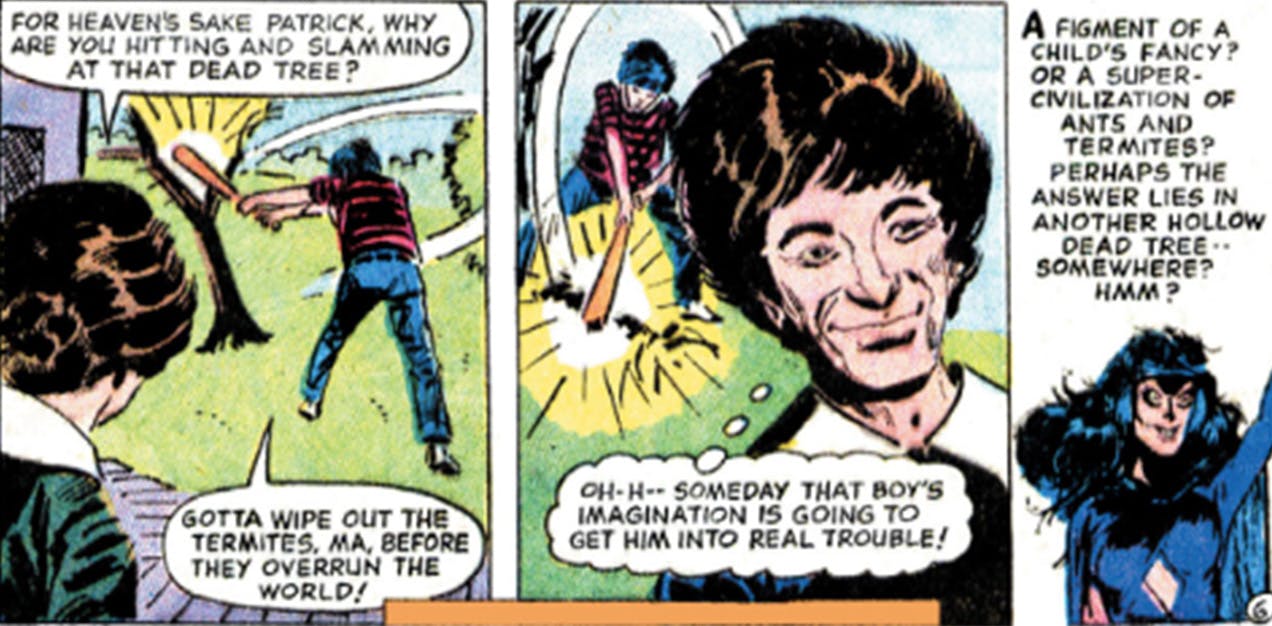 By now, the series has abandoned all pretense of including either Dark Mansions or Forbidden Love. A sadistic child beats the crap out of some bugs by pretending they're alien invaders. His mother dismisses the red flags, a grave error which will haunt her for the rest of her life. Unless… oh, no. That face. Mrs. Pennyworth?!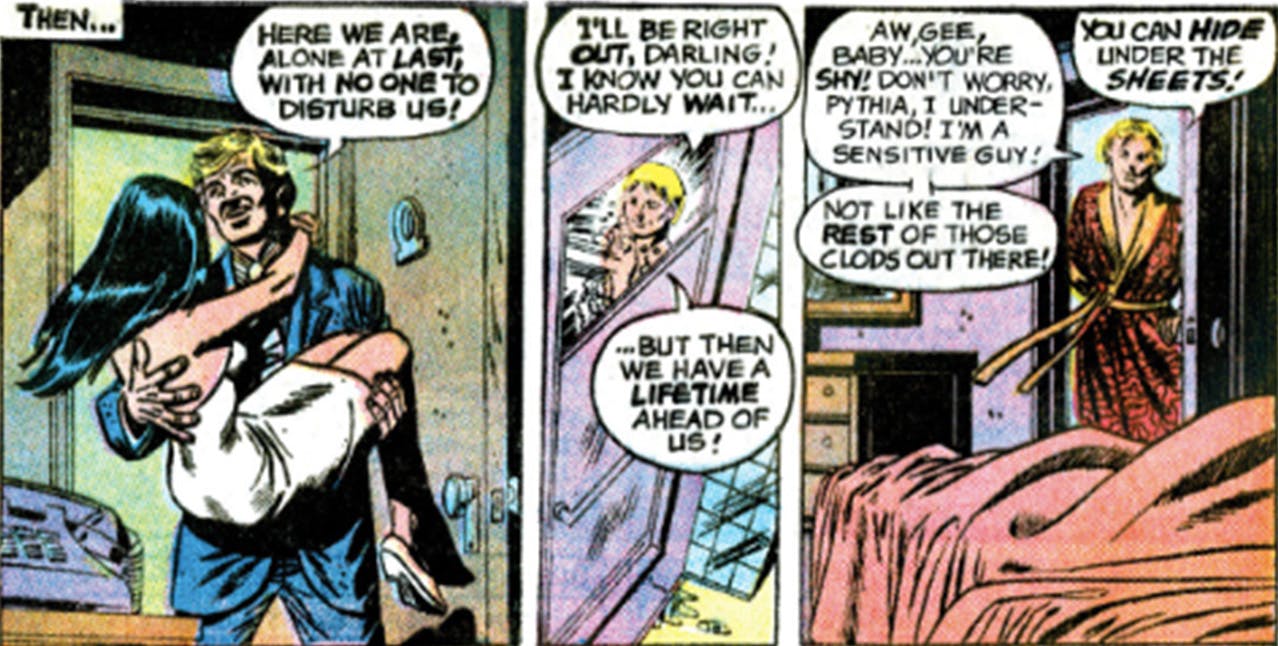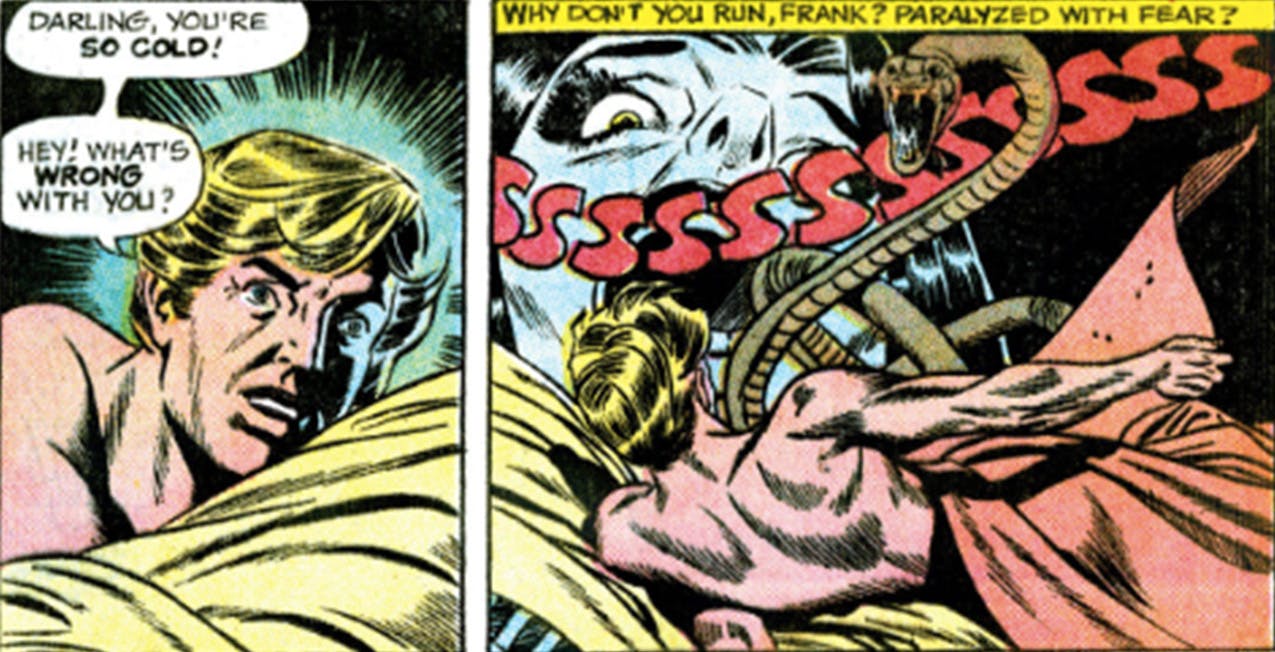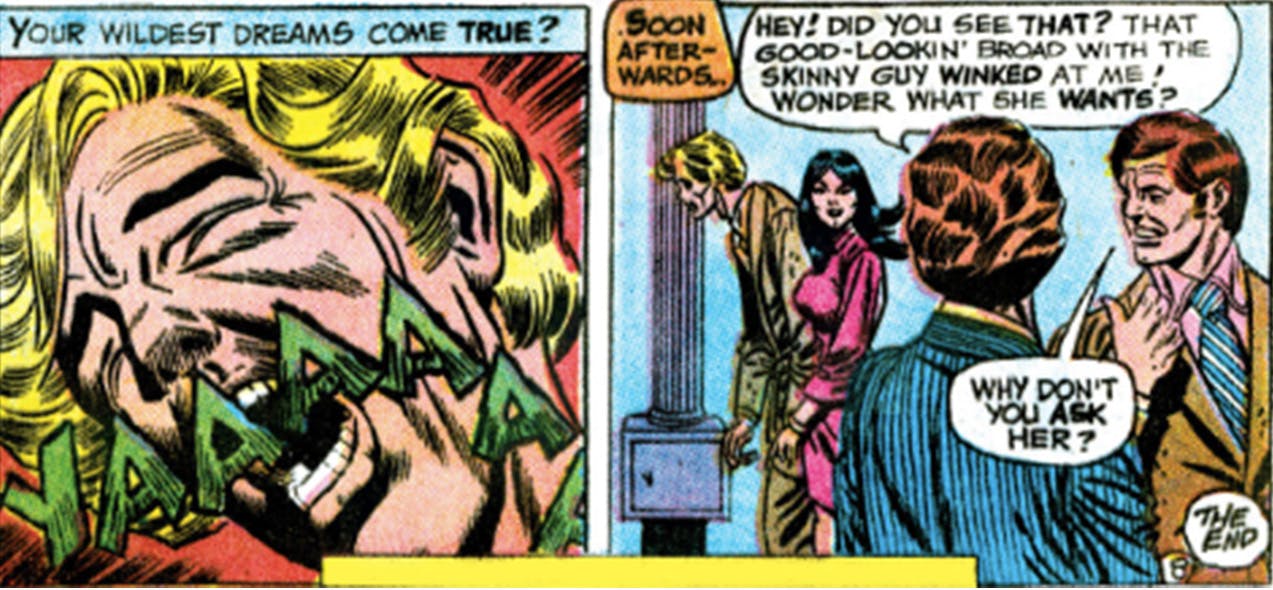 The Eavesdropper becomes the helpless thrall of a woman who can turn into a snake, and she's clearly collecting more. And it could happen to YOU, if you too fail to mind your own business. Like, for example, trying to figure out how much of this I actually read or not.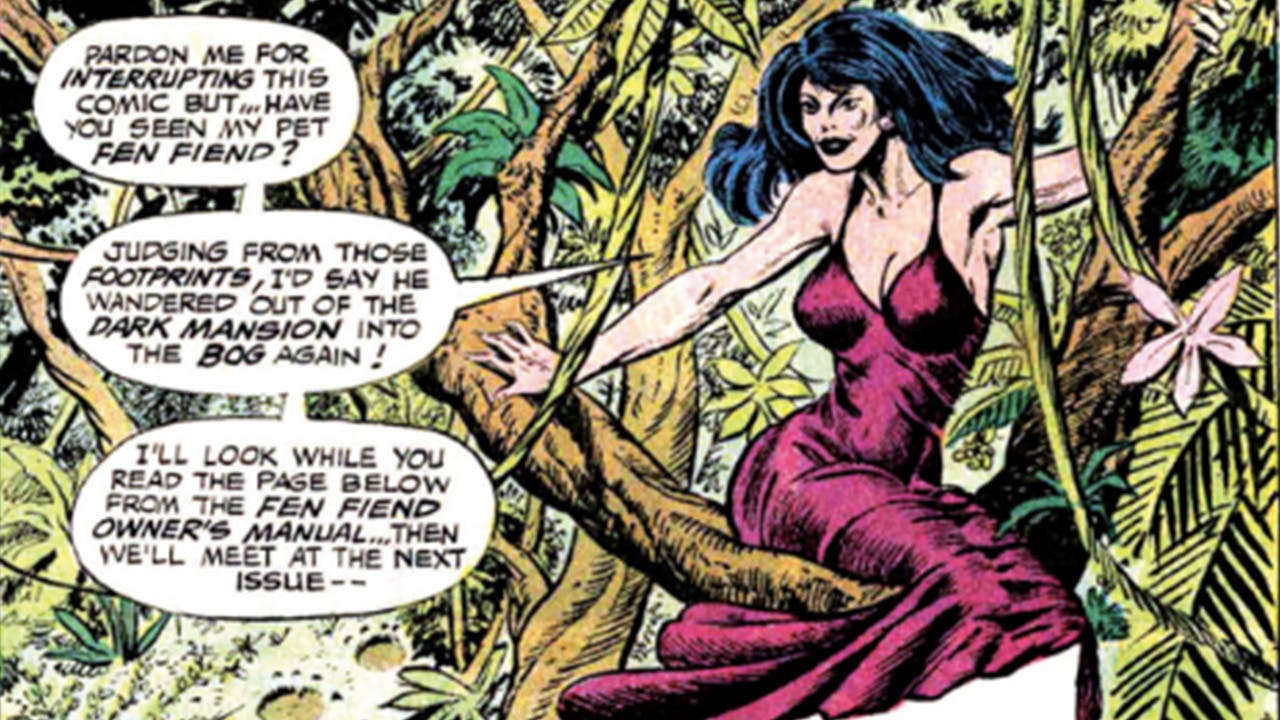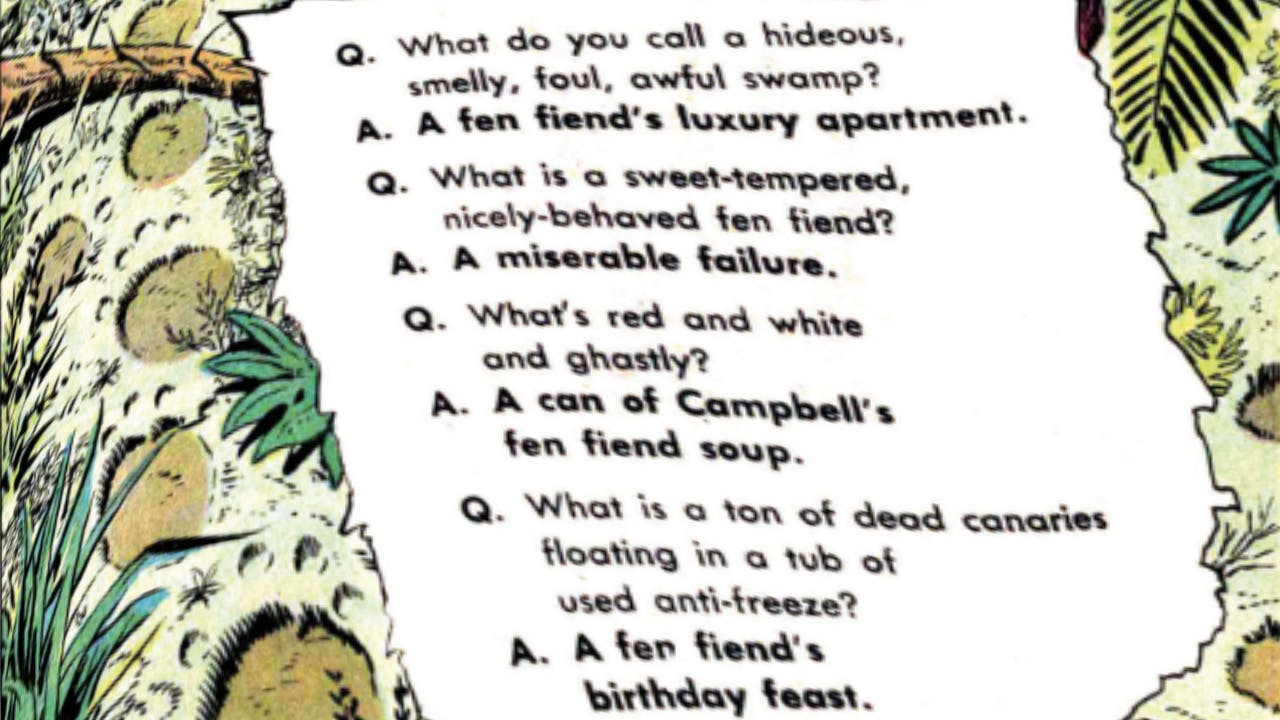 This issue ends with a joke page! What fun! Except all of them are about something called a "Fen Fiend," which seems like it was just made up for this one page? Maybe it's some kind of Swamp Thing parody? Then it ends with an invitation to send in some of your own "Fen Fiend" jokes, like you have any idea what that is. More like the Dark Mansion of Forbidden Comedy.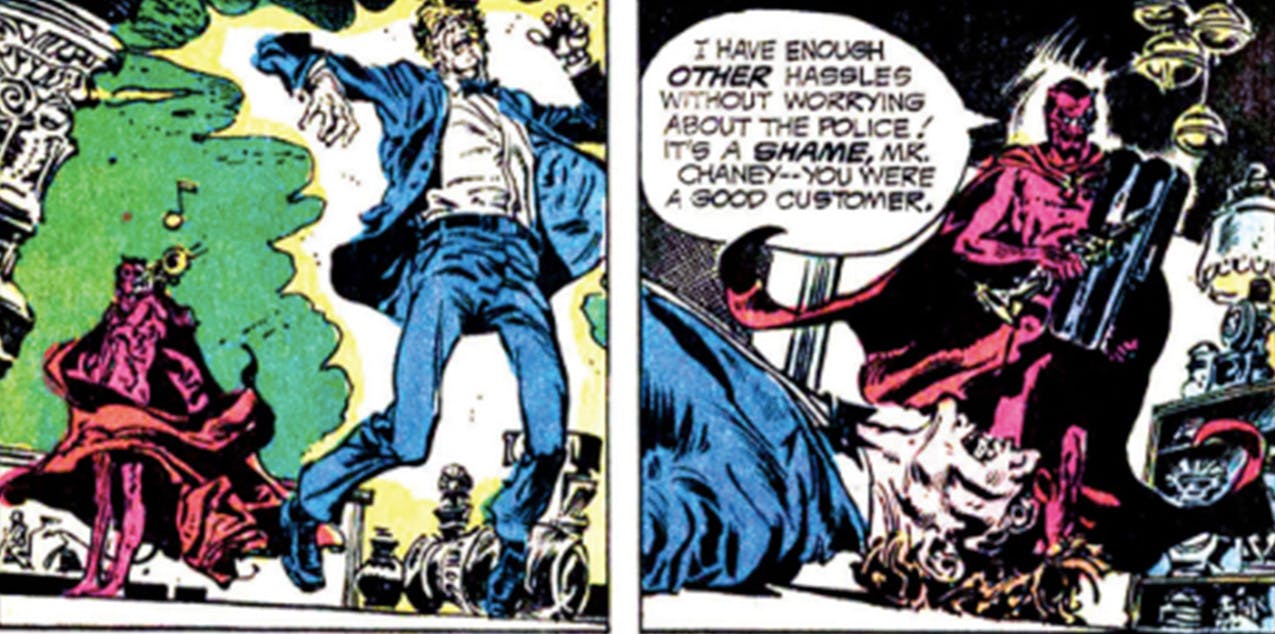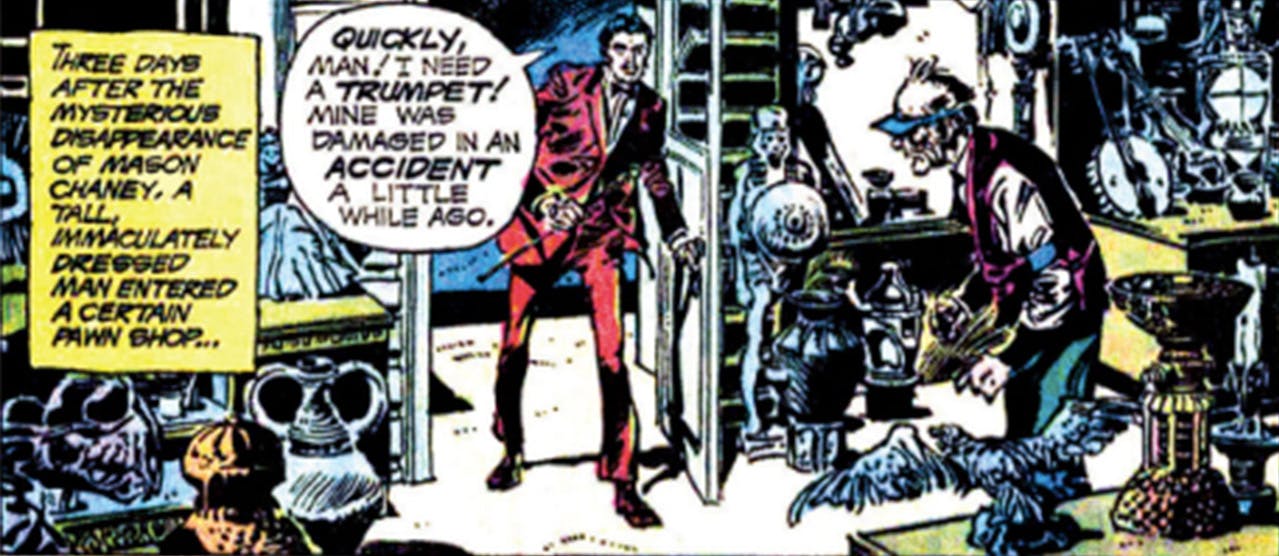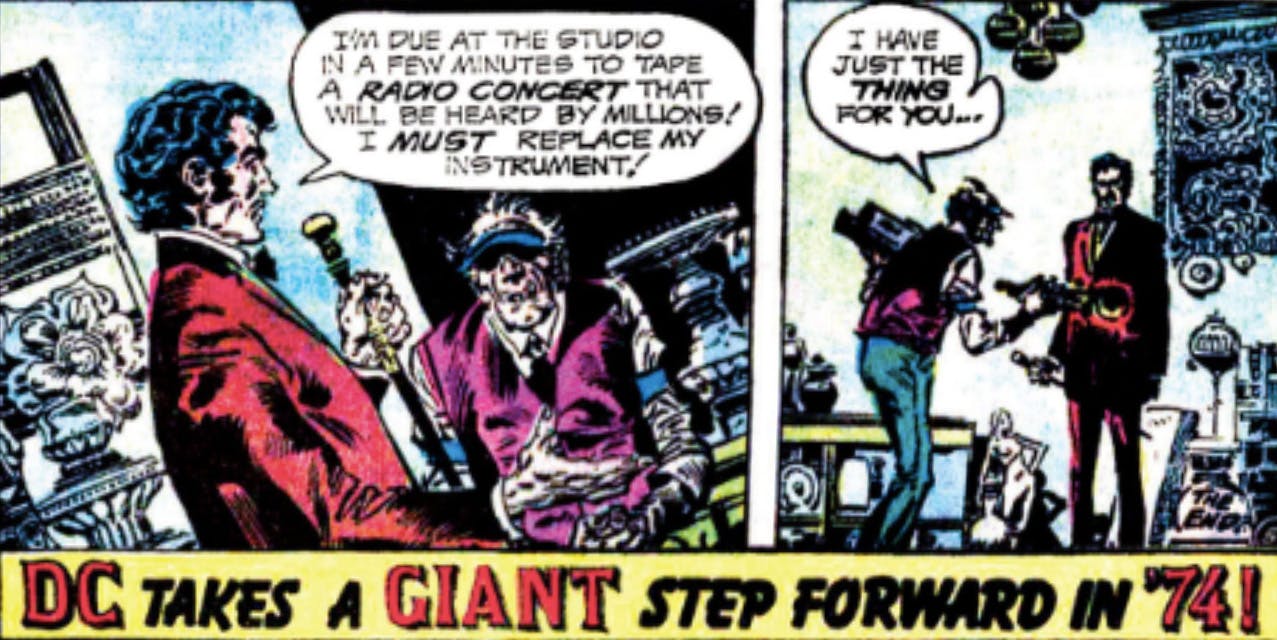 DC promises "a GIANT step forward in '74." So giant, in fact, that we're still waiting for that step to land as this was the last issue ever published. Perhaps 2020 is the year we find out what the hell "Fen Fiend" was all about. Maybe Mrs. Pennyworth knows....?
Unlike Alex Jaffe, have YOU read The Dark Mansion of Forbidden Love? Let us know in our Community!