It's a milestone over 80 years in the making. Last year, upon consistent release since 1937, Detective Comics, the comic book series for which DC was given its name, became the second of DC's books to reach its one thousandth issue (after Action Comics managed the same feat one year prior, thanks in part to a weekly shipping schedule in the late '80s). In its humble beginnings, Detective Comics was an anthology title featuring a variety of sleuth stories from a wide spectrum of early talents in the comic book field. It wasn't until its 27th issue that Batman first appeared to make the title his own. For this landmark issue, now available to read on DC Universe, comic book legends and Batman veterans were all invited to partake in the festivities for another anthology celebrating the history of the World's Greatest Detective. But for those of us just catching up, here's what each of Detective Comics #1000's creative teams means to the legacy of Batman.
BATMAN'S LONGEST CASE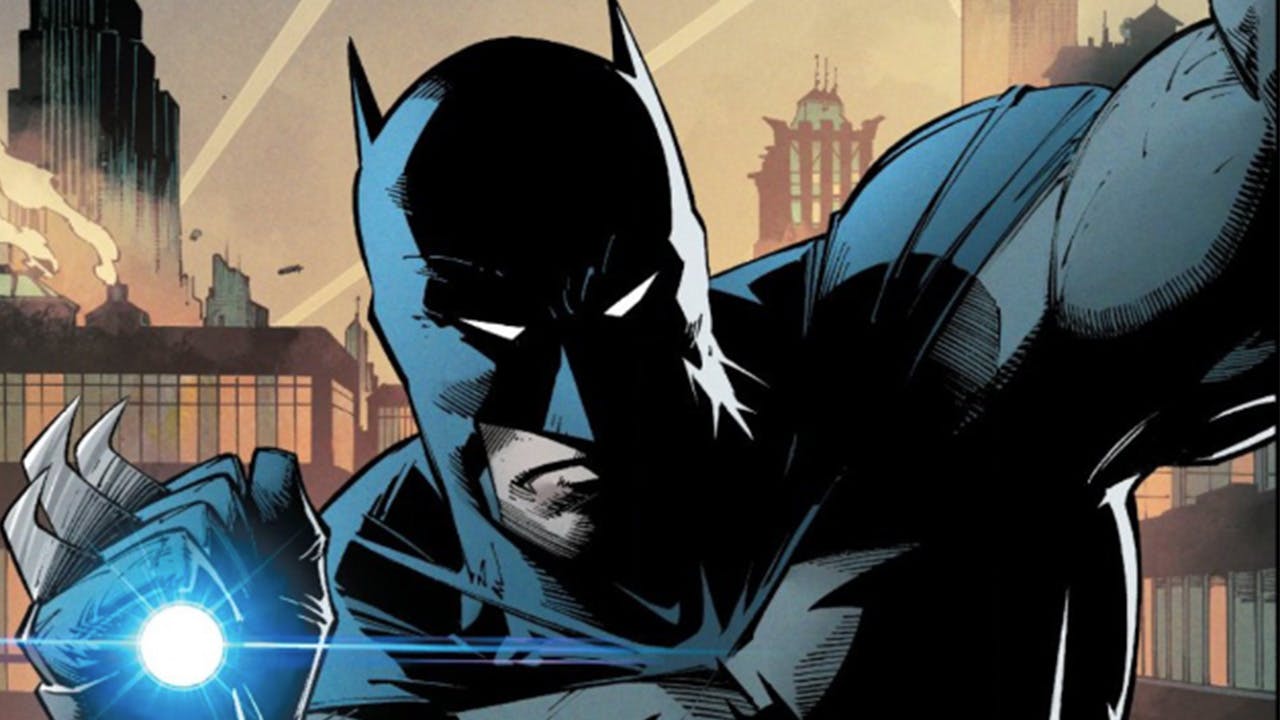 This globe-spanning tale of Batman going through extreme lengths to essentially solve the world's most convoluted scavenger hunt should have a familiar feel to readers of The New 52. The writer and artist on this one are none other than Scott Snyder and Greg Capullo, who shepherded the main Batman title for 5 years between 2011 and 2016.
MANUFACTURE FOR USE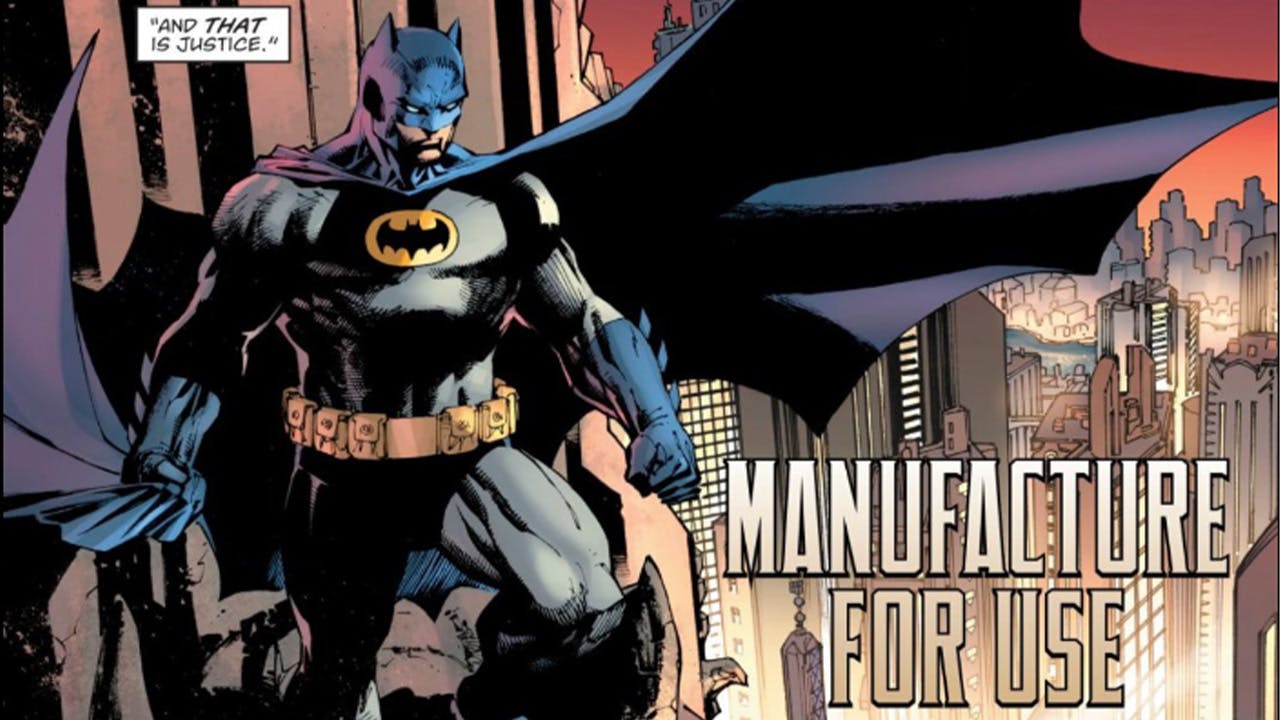 This surprising story about the origin of Batman's chest armor is rumored to be an influence on the upcoming Matt Reeves-directed Batman film. Interestingly, this story itself was written by an accomplished director: Kevin Smith, writer of Batman: Cacophony, and host of the popular "Fatman on Batman" podcast. The art is by a guy you might have heard of by the name of Jim Lee -- current publisher of DC Comics, and artist on a Batman arc of some renown you may know as "Batman: Hush."
THE LEGEND OF KNUTE BRODY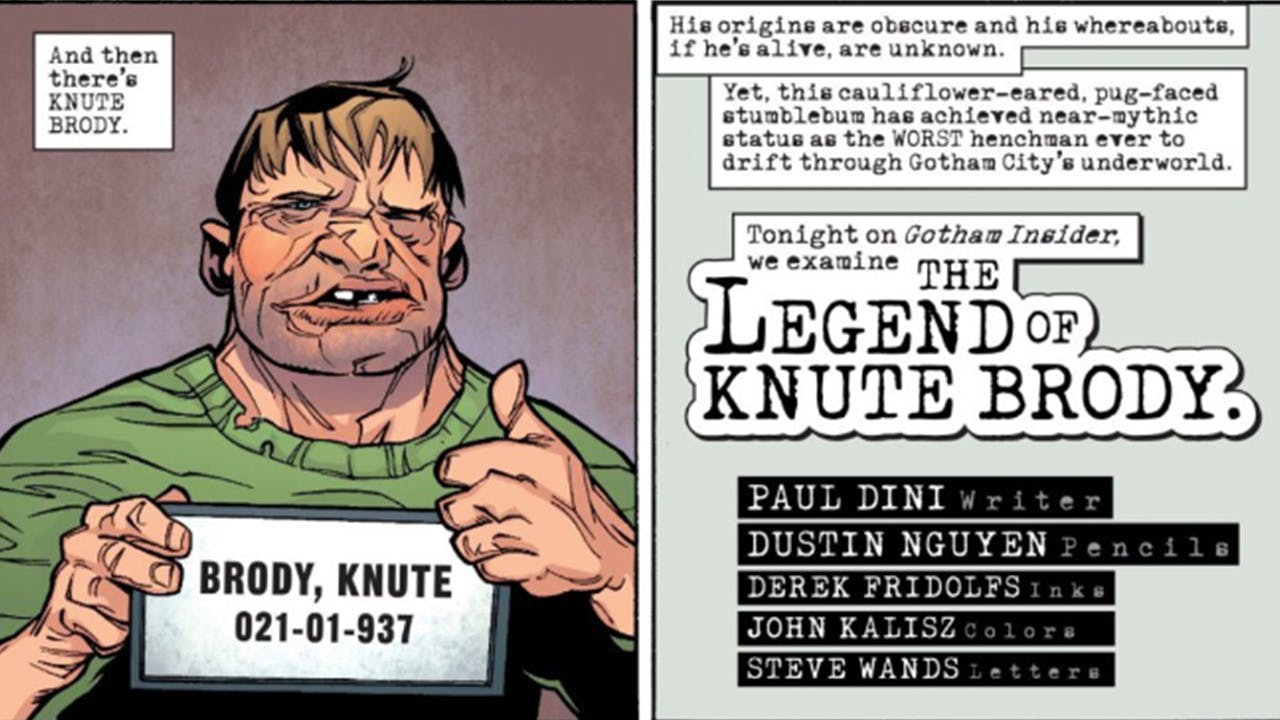 Some of the greatest stories of Batman: The Animated Series are about a little nobody in Gotham City making a big difference. So it is in "The Legend of Knute Brody," written by Batman: The Animated Series showrunner Paul Dini -- and drawn in the typical precious style of Li'l Gotham's Dustin Nguyen that makes even the greatest villains of Gotham look utterly huggable.
THE BATMAN'S DESIGN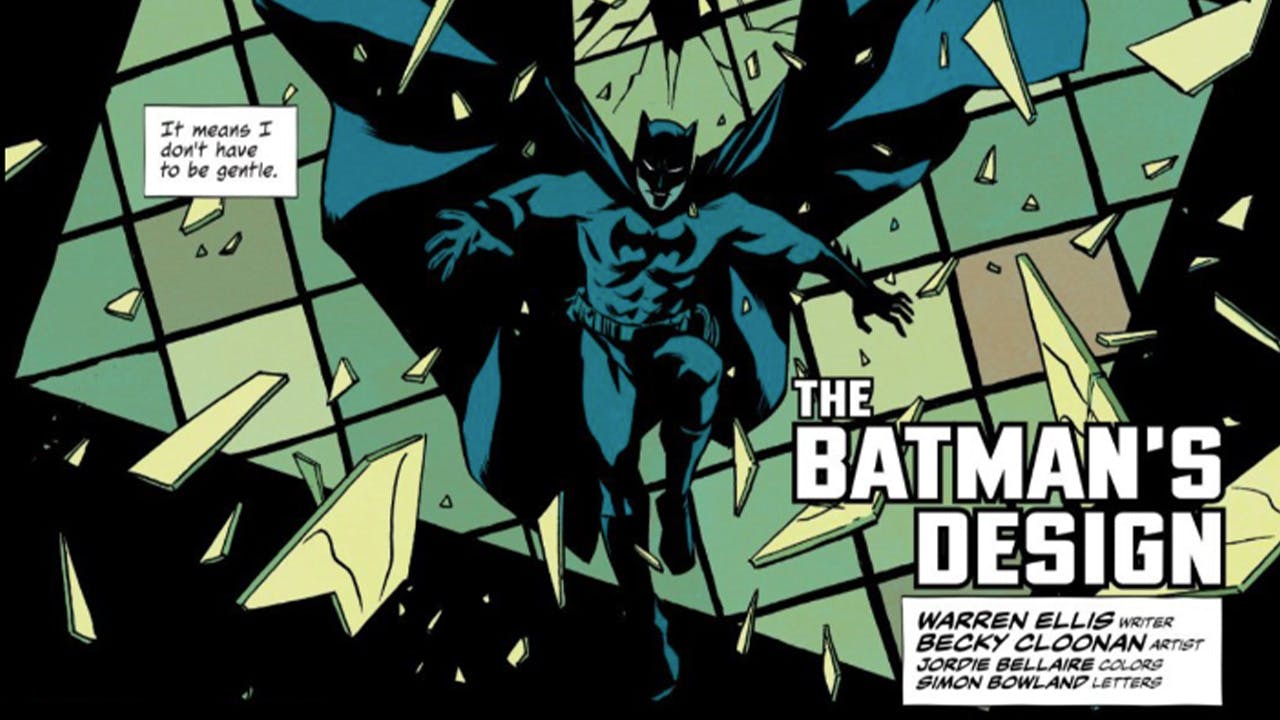 Warren Ellis hadn't written a lot of Batman when this issue was published, but he had written a lot about Batman. Many of the characters Ellis wrote and created for the WildStorm universe were thematic reflections on the Dark Knight's legacy and role in popular culture. This short story about Batman confronting a suicide bomber feels like a dry run for Ellis's subsequent limited series, The Batman's Grave -- one of the most thoughtful examinations of Batman in the modern era. The artist, Becky Cloonan, worked on a number of New 52 Batman stories with Scott Snyder, and also co-created the Gotham Academy series about a prep school student's life in Batman's city.
RETURN TO CRIME ALLEY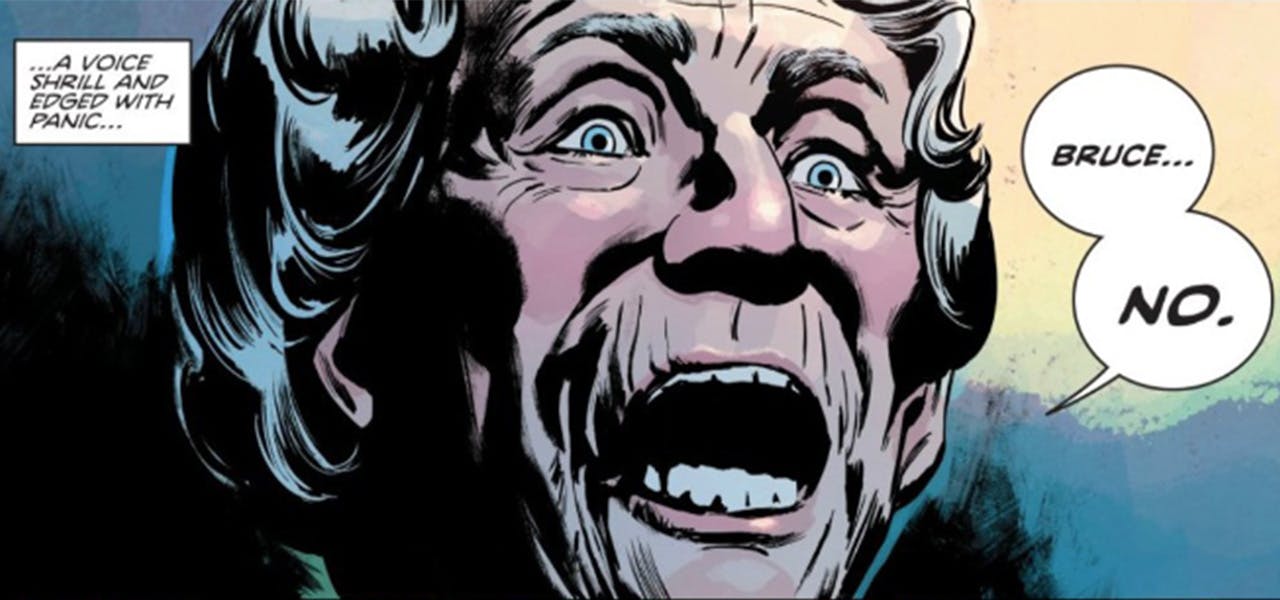 Denny O'Neil is a name that every Batman comic reader should know. Taking over writing duties in 1970, and eventually editing the Batman books into the 1990s, O'Neil was responsible for revitalizing Batman's image from the campy kitsch figure of the '60s to the Dark Knight we know today. This particular story is a sequel to one he wrote way back in 1976, "There is No Hope in Crime Alley!" Not only did that issue first introduce us to Batman's maternal figure Dr. Leslie Thompkins, it was also one of the first stories to tackle Batman's driving trauma from a mature perspective. The artist, Steve Epting, is best known for his work at Marvel Comics, but did previously have a turn following the high-bar artistic legacy of Batwoman.
HERETIC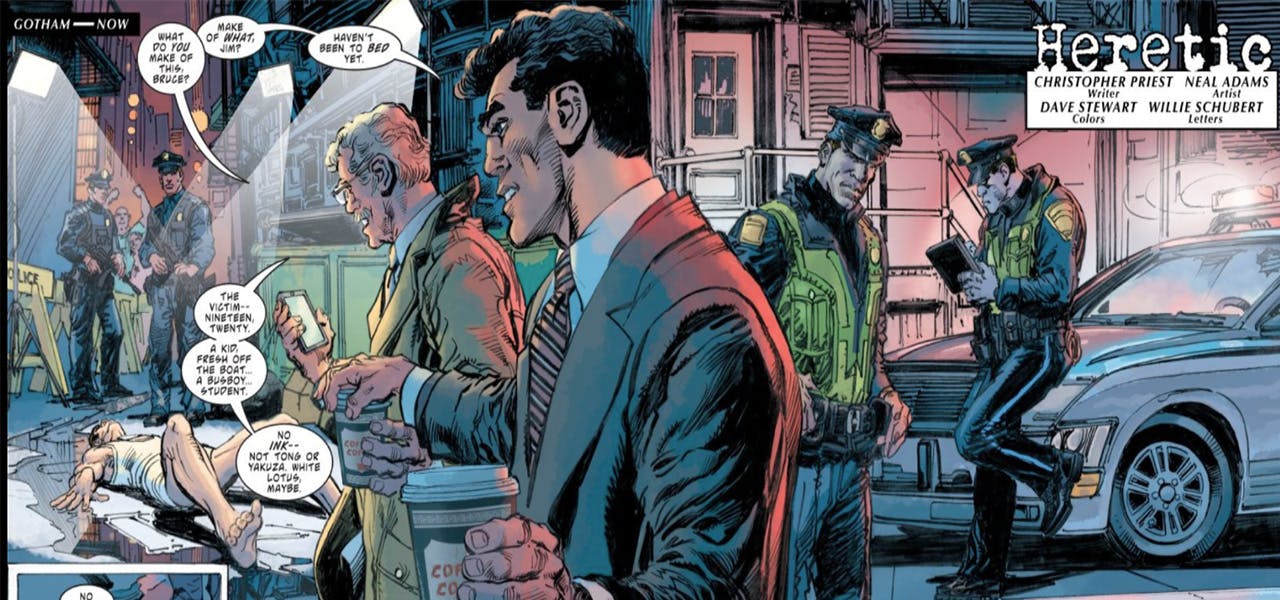 What does Priest, one of the most elusive and beloved writers in comics, and Neal Adams, one of the defining artists of the Bronze Age have in common? The legacy of Batman… and a history with the League of Assassins. Along with Denny O'Neil, Neal Adams was responsible for creating Ra's al Ghul and his infamous league in the first place. Priest, known to his fans for the copious research and deep callbacks he plants throughout his work, crafted this story with him which calls back both to Ra's al Ghul's own origins, and Priest's own League of Assassins storyline from 1989. "Heretic" stands as a perfect example of how the tradition of Batman connects comic creative through generations of craft.
I KNOW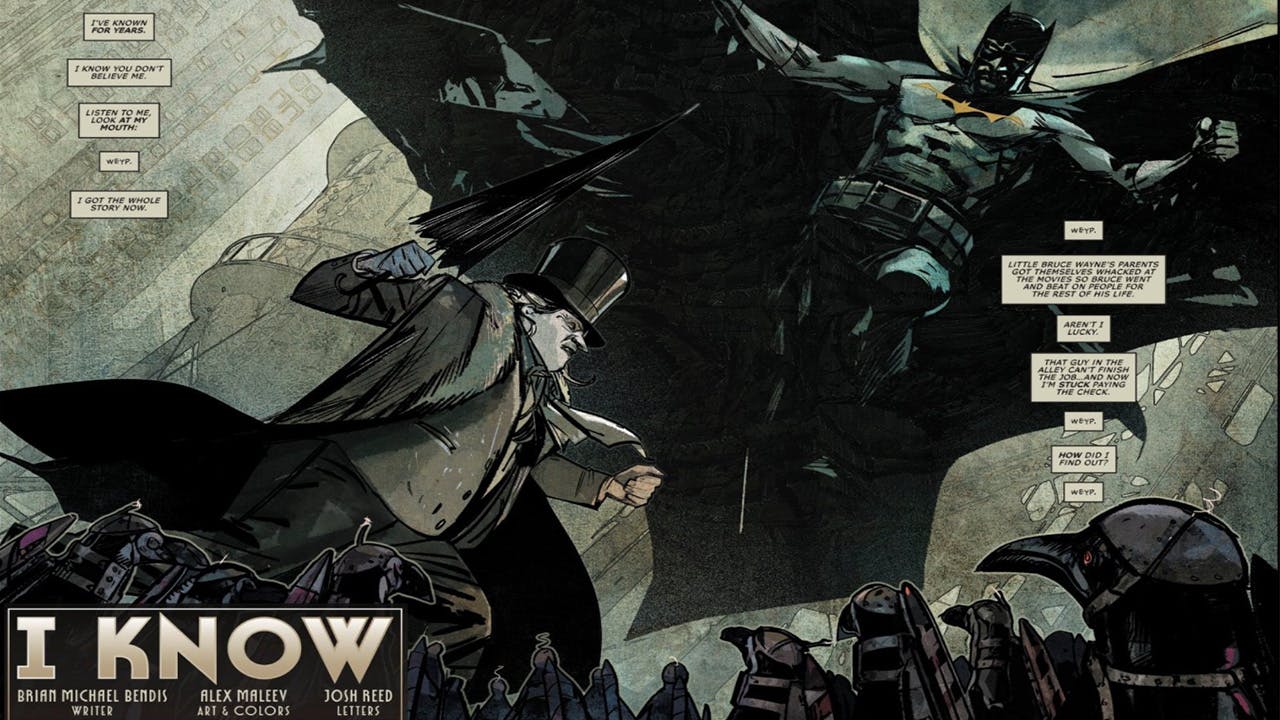 "I Know" is a story set late in the lives of Batman and The Penguin by Brian Michael Bendis and Alex Maleev, the creative team behind Scarlet and Event Leviathan. At the time, both creatives, while well established at Marvel Comics, were still dipping their toes into the deep end of the DC Universe. But their own bona fides opened the world to them quite early in their DC tenure, and the universe has been their playground ever since.
THE LAST CRIME IN GOTHAM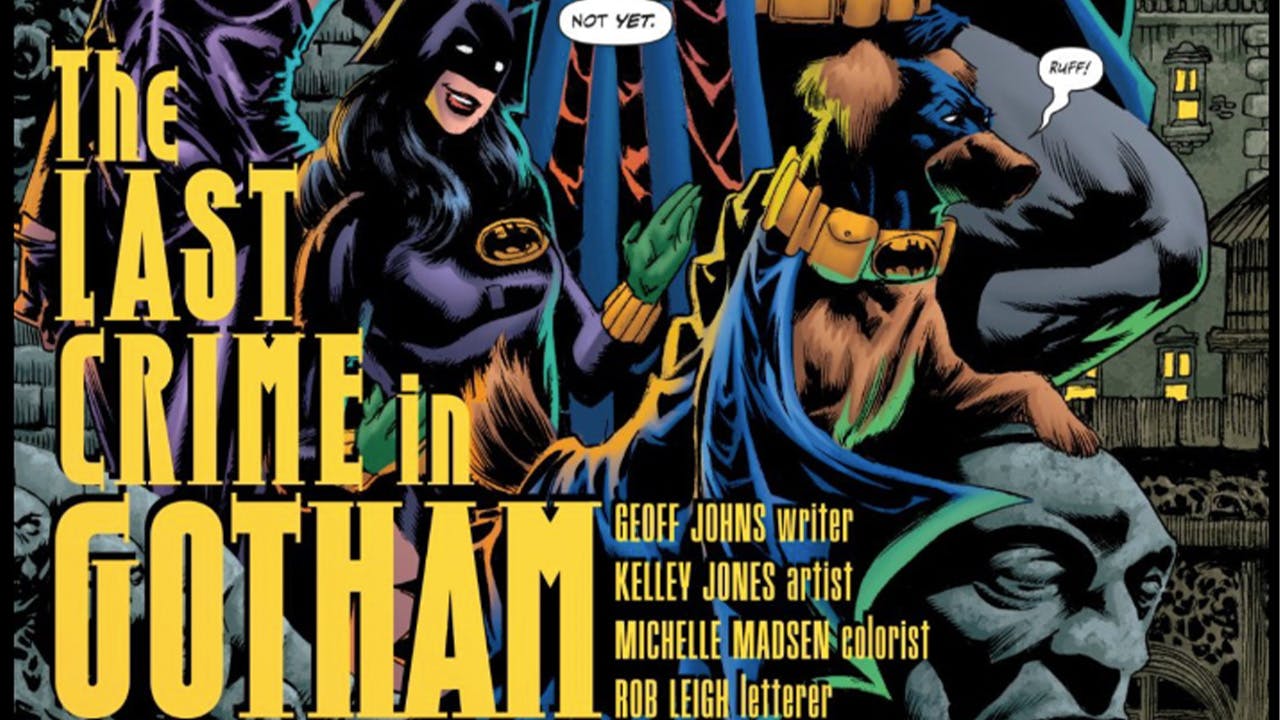 Geoff Johns is one of the most prolific and accomplished writers in DC history, having a substantial run to his name under practically each of DC's biggest characters. With his work on the Batman: Earth One graphic novels, the Dark Knight is no exception. But "The Last Crime in Gotham" is less about Johns' history and more about showcasing the psychedelic horror of his collaborator, Kelley Jones -- whose gothic, monstrous, column-eared take on Batman was one of his most definitive looks through the 1990s. As the former Chief Creative Officer of DC Comics, Johns knows how to play to his team's strengths. And it's clear from very early on that this is as much a Kelley Jones story as it is a Batman story.
THE PRECEDENT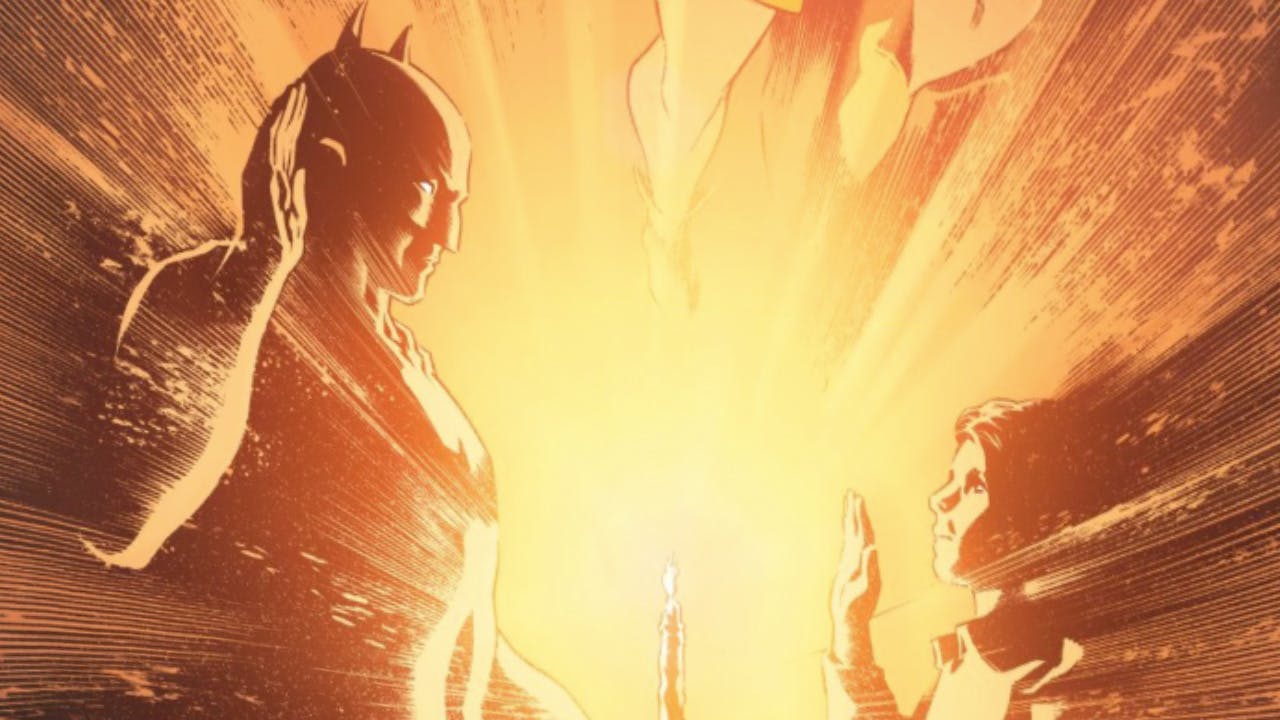 "The Precedent" was written by James Tynion IV, one of the more recent writers prior to Detective Comics #1000 to get his own substantial run on the title, and one of his artistic collaborators during that run, Álvaro Martínez. The major ongoing theme of Tynion's 'Tec run, apart from his unapologetic love affair with Tim Drake, was about the legacy of Batman, and the people he mentored and inspired. "The Precedent" takes that theme to its very beginning, with their own story about the first of Batman's many proteges: the swearing in of Dick Grayson as the first Robin. It was the partnership from which dozens more would follow, forming the deep bench supporting cast to this ostensible "loner."
BATMAN'S GREATEST CASE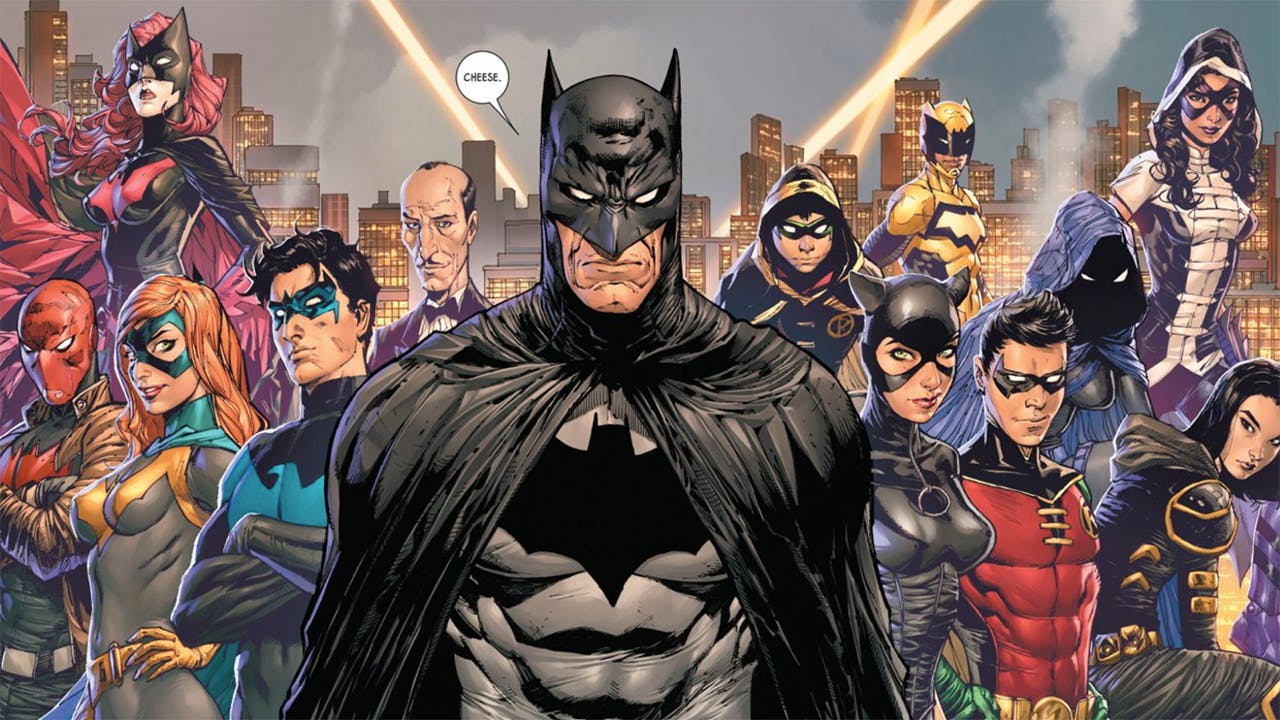 "Batman's Greatest Case" is a story by Tom King, perhaps Batman's most notable modern writer. At the time, King was right in the middle of his 85+ issue epic struggle between a Bat pulled in two directions by the hatred of Bane and the love of Catwoman. The artist, Tony S. Daniel, is one who worked closely with Grant Morrison on his own Batman epic of the late '00s, and even wrote and drew part of the momentarily renumbered New 52 incarnation of Detective Comics himself. Thematically, this story too is about Batman's family, and could perhaps be seen as the logical conclusion of the "precedent" established in the prior tale by Tynion and Martinez.
MEDIEVAL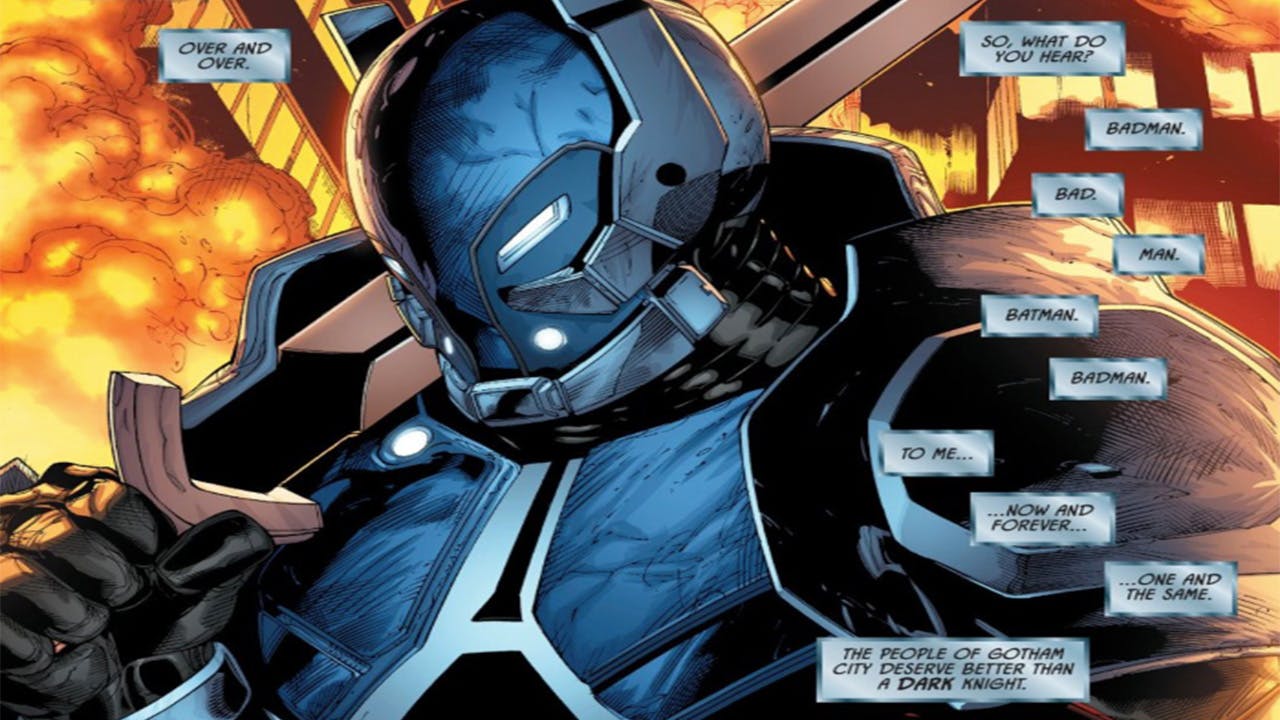 As in Action Comics #1000, the last story in this collection is about the future of the Detective Comics title. This story introduces the upcoming storyline by Peter J. Tomasi and Doug Mahnke. Neither talent was new to Gotham when this run began -- Tomasi is best known for his work developing the chemistry between Batman and his biological son, Damian Wayne, in Batman and Robin. Mahnke, in turn, was the artist on the storyline which brought Jason Todd back from the dead, "Batman: Under the Hood." This story introduces a new take on the Arkham Knight concept from the Rocksteady video game series, with tie-in comics which Tomasi himself once wrote, into mainstream comic book continuity -- demonstrating that as Batman's legacy evolves, all incarnations of the Dark Knight from throughout media forever inform one another.