It's somebody's anniversary! This month marks 80 years since the publication of Batman #1, which also means it's the 80th year in the long career of Gotham's Princess of Plunder and unlikeliest of vigilantes, Selina Kyle -- better known to Batman's allies, the police, and greedy gang bosses as the Catwoman. For most of her history, Catwoman has been on the tail end of her regular scrapes with the Dark Knight. But as time has marched onward in the Cat's nine lives, this beguiling burglar has only gotten more cunning with age. To this cat, Gotham's most challenging security and prized possession are little more than a ball of string waiting to be unraveled. Here are five of the most impressive feats of filching in Selina's career to date. But watch out: Catwoman is always on the lookout for a bigger score.
#5: HUSH MONEY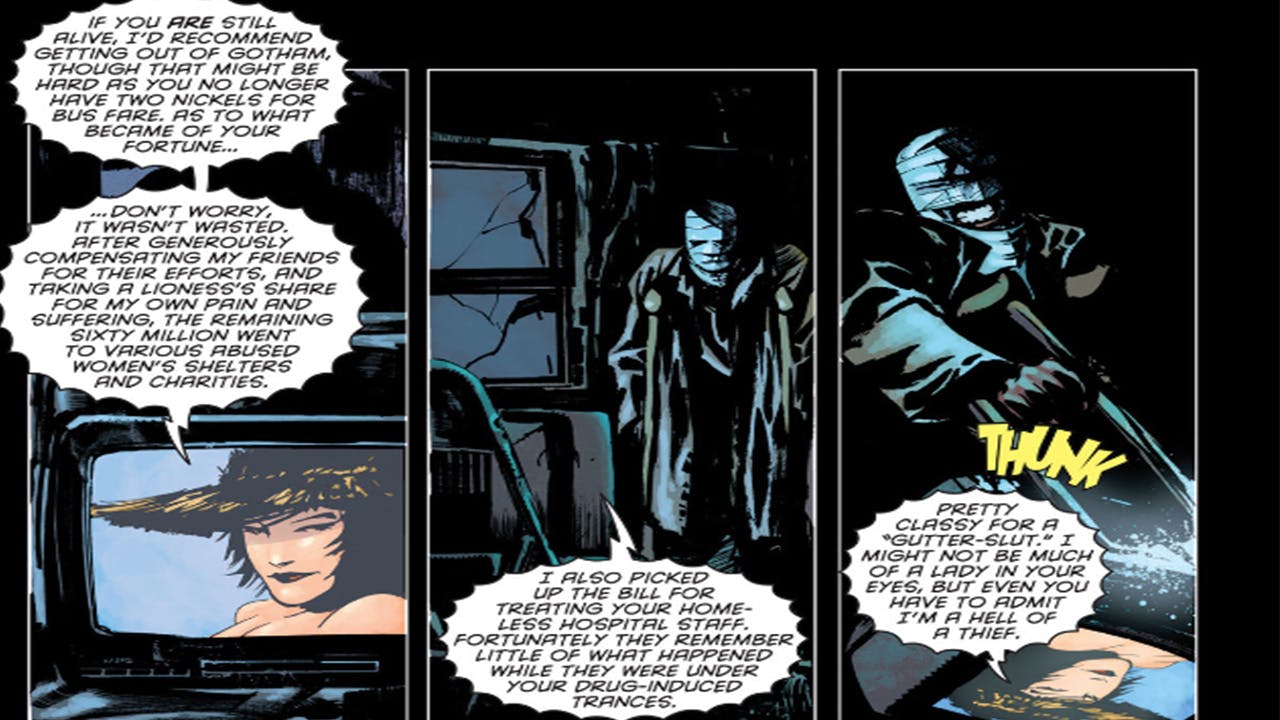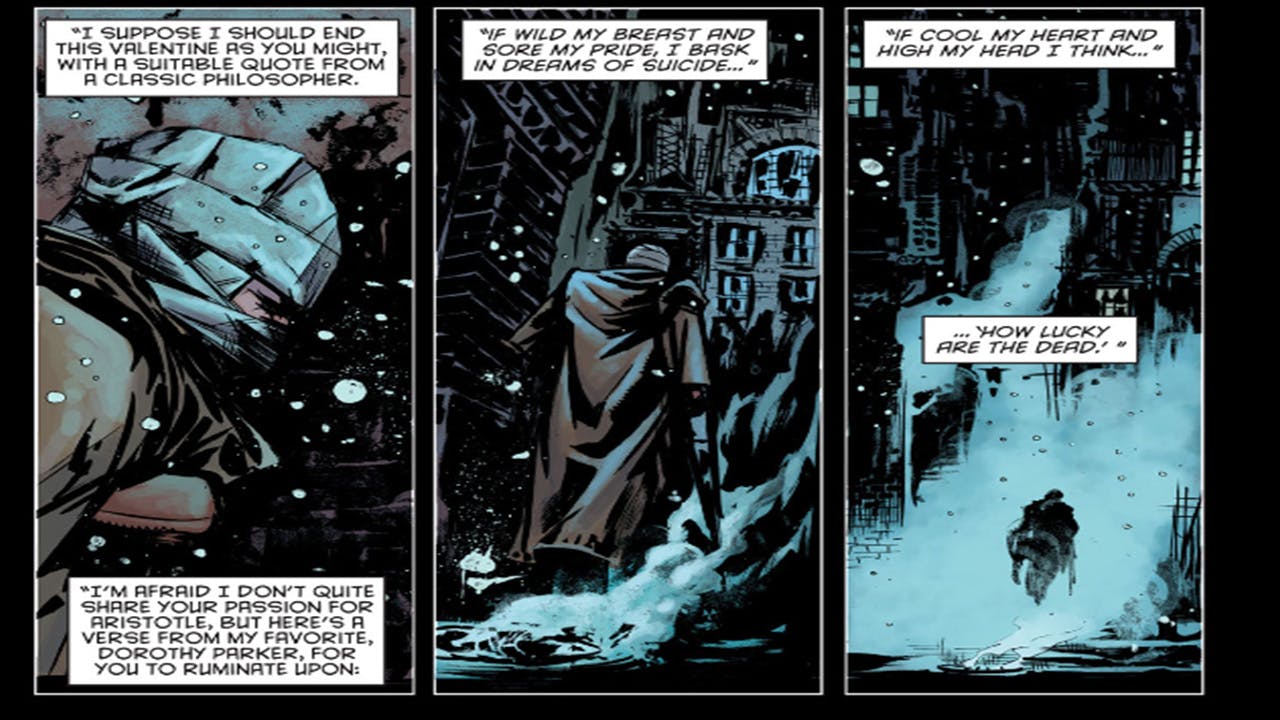 The first encounter between Batman and Hush was a battle of wits and wills for the ages. But in his follow-up assault, "Heart of Hush," Dr. Thomas Elliot made a big mistake: he underestimated Catwoman. By attempting to draft her as damsel-in-distress in his twisted game, Elliot forced her to prove she was far more than a chit to be played in a mind game with Bruce. And Catwoman knew where to strike where it hurt most: by orchestrating a heist of every last penny of the family fortune Hush murdered his own family to obtain. Mess with the cat, Tommy, and you get the claws.
#4: TWO-STEP CHA-CHA-CHA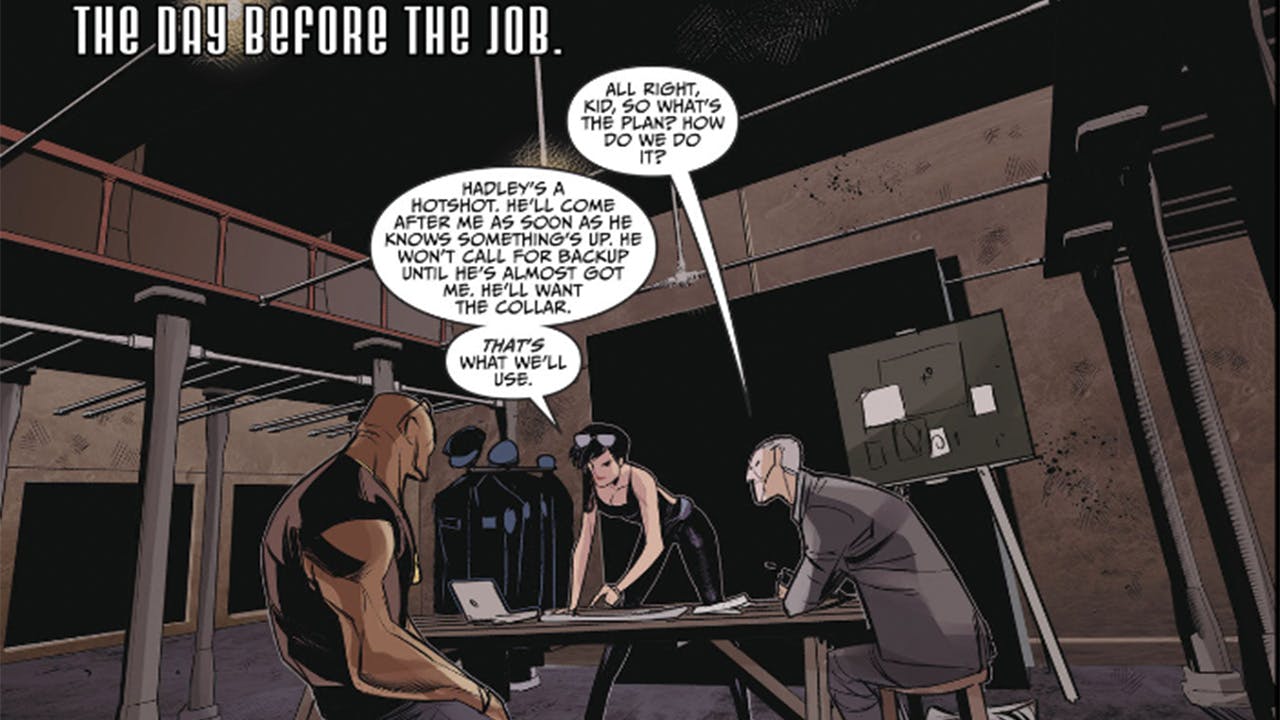 This new-to-DCU oneshot by rising star Ram V and artist John Timms is just the thing to show you that after 80 years, this cat's still got the magic touch. Set to an infectious "cha-cha-cha," Selina moves through the elaborate heist of a deceptively unassuming bracelet with feline grace, expertly manipulating the pieces around her new home of Villa Hermosa and executing each move to the beat of her impeccable, internal drum. Whether it's Batman solving crimes, Lady Shiva fighting foes, or Catwoman pulling a caper, one thing is common between the best in the DC Universe at what they do: to them, it's all just part of the dance.
#3: THE CROOKED HOUSE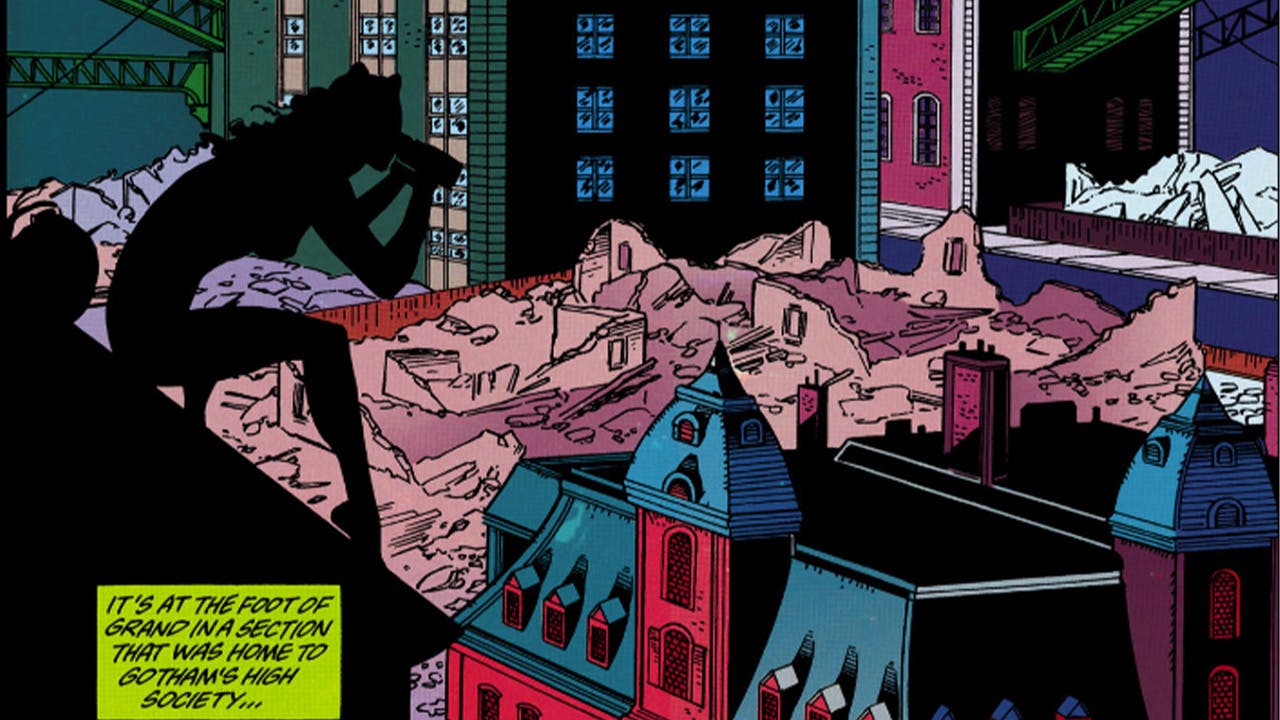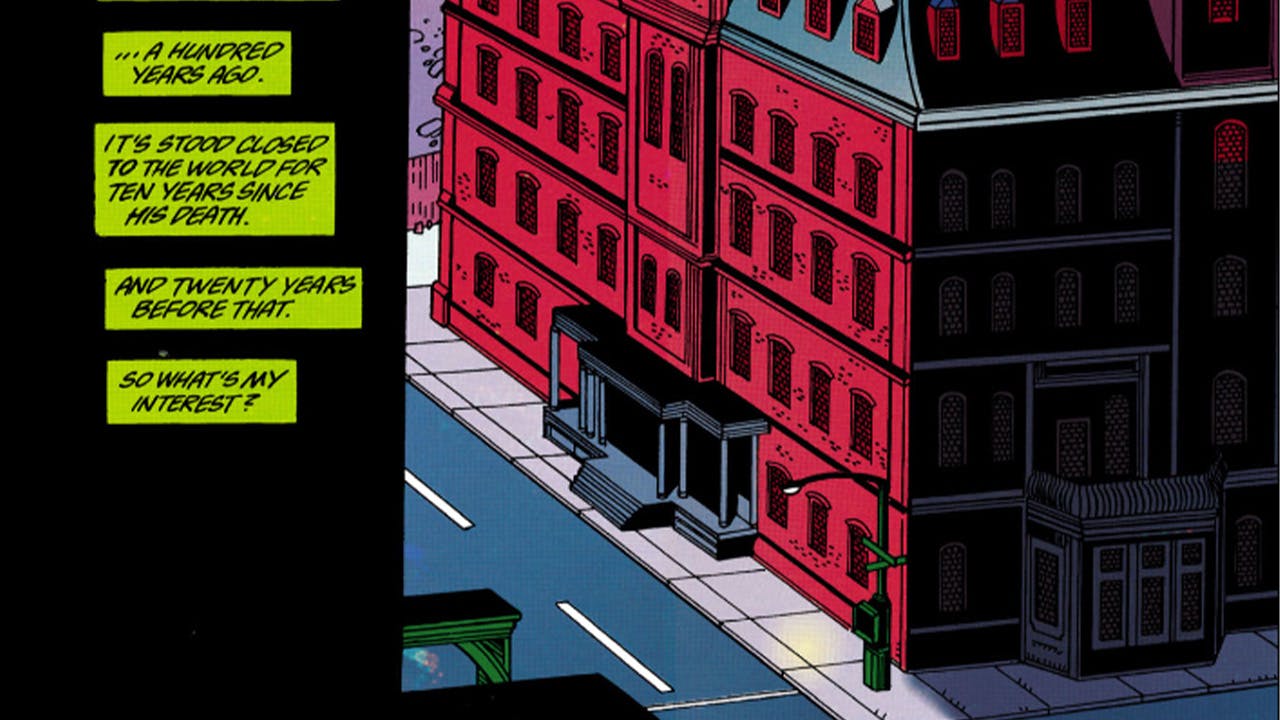 To Selina, it was the irresistible challenge. C. Carstairs Biddle, one of the most eccentric billionaires who ever lived, left a vast portion of his wealth up for the taking within his own mansion. The catch? Every inch of it up to the rafters was booby-trapped. Only the most daring of burglars could even dream of a chance at the heavily guarded bounty. If Catwoman could beat Biddle's posthumous death traps and outpace her competition… the treasures of the Crooked House promised the score of a lifetime. But more valuable than any treasure is the knowledge and assurance that there was no such thing as a prize that Selina Kyle could not steal.
#2: SELINA'S BIG SCORE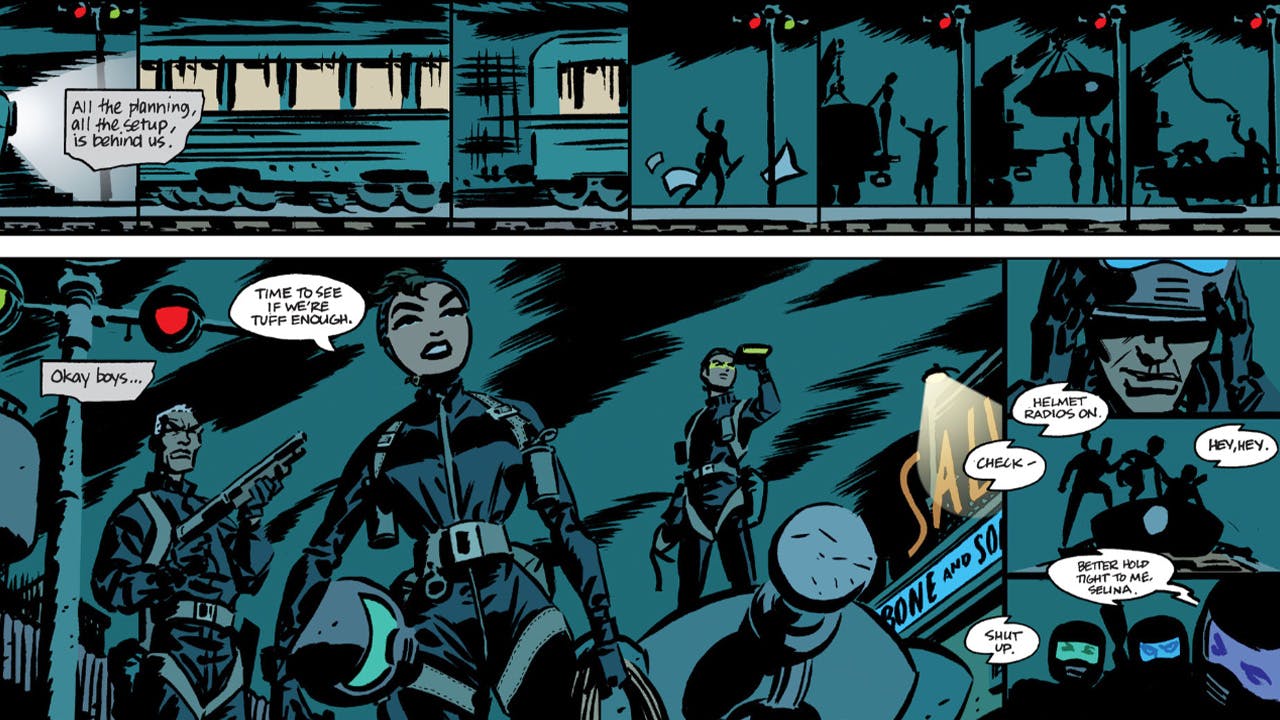 The most lavish, elaborate heist of Catwoman's career to date might be one which occurred while she was dead -- or, at any rate, while the world believed her to be. What could be a better cover? Careful to hide her identity every step of the way, the allegedly late Catwoman assembled a crack team for a daring heist of a moving train with a cargo worth millions. In the end, it all goes pear-shaped in an explosion of sheer carnage and chaos, but the precision, tenacity, and sheer audacity that the plan requires up to that point is altogether some of Ms. Kyle's finest work. And with art from the late, great Darwyn Cooke, one look at Selina in this story and you'll let her get away with anything.
#1: BATMAN'S HEART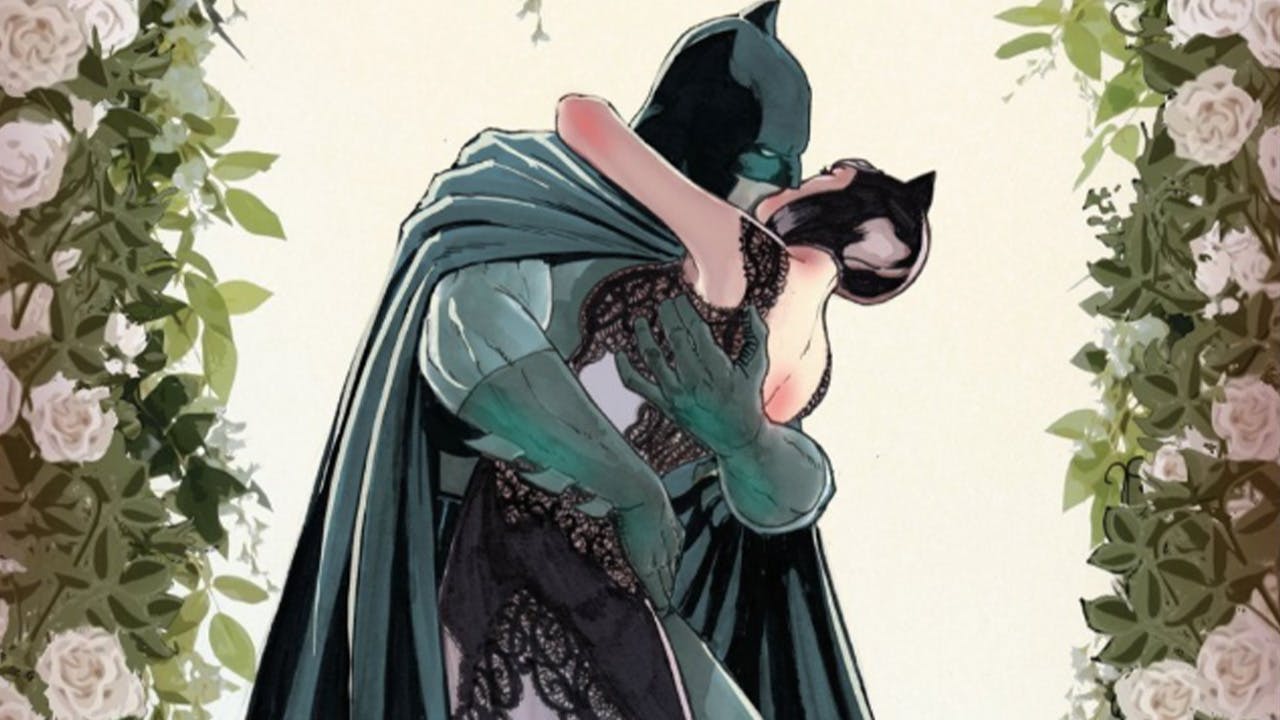 The greatest scam Selina's ever pulled was a completely honest one: the long, gradual courtship of her greatest enemy, until they became the closest of allies. For years, Batman's partners have chastised him for letting the Cat continuously get away with the proverbial canary. But as Bruce and Selina inspire each other to change in ways they never could alone, Catwoman has become Batman's greatest source of strength. More than any Robin or Batgirl, the past 4 years of Batman comics have largely been predicated upon his relationship with Catwoman, both in costume and out. If there's one thing Catwoman can always steal, it's the spotlight.
What's your favorite Catwoman heist? Talk about it in our Community!