In Secret Origins of the DC Daily Cast we're delving into the lifelong fandom of your favorite DC Daily hosts -- from their first comic book memory to their biggest comic book crush. And we're asking them some of your questions! So if you want to submit a question for our next cast member interview, be sure to visit our Community... You probably know our next host from her roles in flicks like Yoga Hosers and These Small Moments. Named after one of DC's most popular characters, she's been repping her namesake since long before she had a starring role in Suicide Squad. You guessed it, it's Harley Quinn Smith!
When was the moment you fell in love with the DC Universe?
I'm pretty sure the moment my parents chose my name, I was destined to love DC. I cannot remember a time that DC was not involved in my life in one way or another. I've had Harley Quinn pictures on my wall since I came home from the hospital when I was born and I still have them on my wall to this day.
Who is your favorite DC character?
I'm obviously biased but Harley Quinn. Even during a time when pretty much nobody knew who the character Harley Quinn was (pre-Suicide Squad), she's always been a major part of my life. Not just because we share a name, but because I genuinely love her and think she is the most interesting character across the board. DC's characters have such interesting backstories, but Harley's always stuck with me. I just think it's so cool that she is the way she is because she was driven mad by love. She didn't have something tragic happen to her like most villains, she just fell deeply in love with a psycho. It's also just such a major switch to go from Doctor Harleen Quinzel to the insane Harley Quinn, and it's such a delight to watch her transformation.
Who do you think has the most iconic DC Comics costume?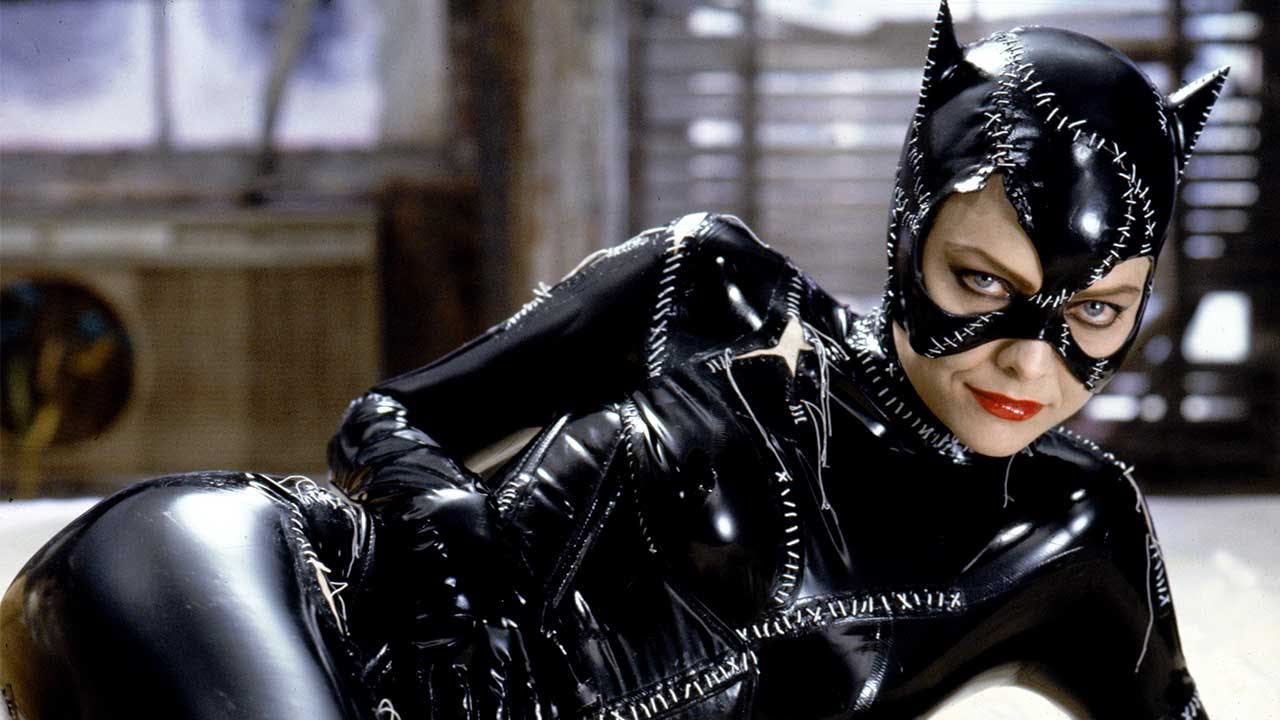 Definitely Michelle Pfeiffer's Catwoman costume. It's so hot and absolutely perfect in every way. I'll never forget the first time I saw Batman Returns -- I was just so in awe of Michelle and her performance, but the costume brought everything to a totally new level.
What's your definitive version of Batman?
Even though he's not my generation's Batman, I have to say Michael Keaton. No shade to Christian Bale, because I love those movies to death, but Michael Keaton was just such a perfect match. His run of Batman birthed my favorite movies -- with the exception of The Dark Knight, which will always be my number one -- because they just feel the most authentic.
Which DC character (hero or villain) do you relate to the most?
I relate to Poison Ivy the most. Her connection to plants reminds me of my connection to animals. She's also quite maternal, when she's not being a villain, to her plants and to her orphans, which I totally relate to. I want to parent every animal I find and she seems to be the same way. Also Aquaman! He cares for the creatures under the sea so much, just like me! If only I could also talk to fish...
What's your single favorite DC issue of all time?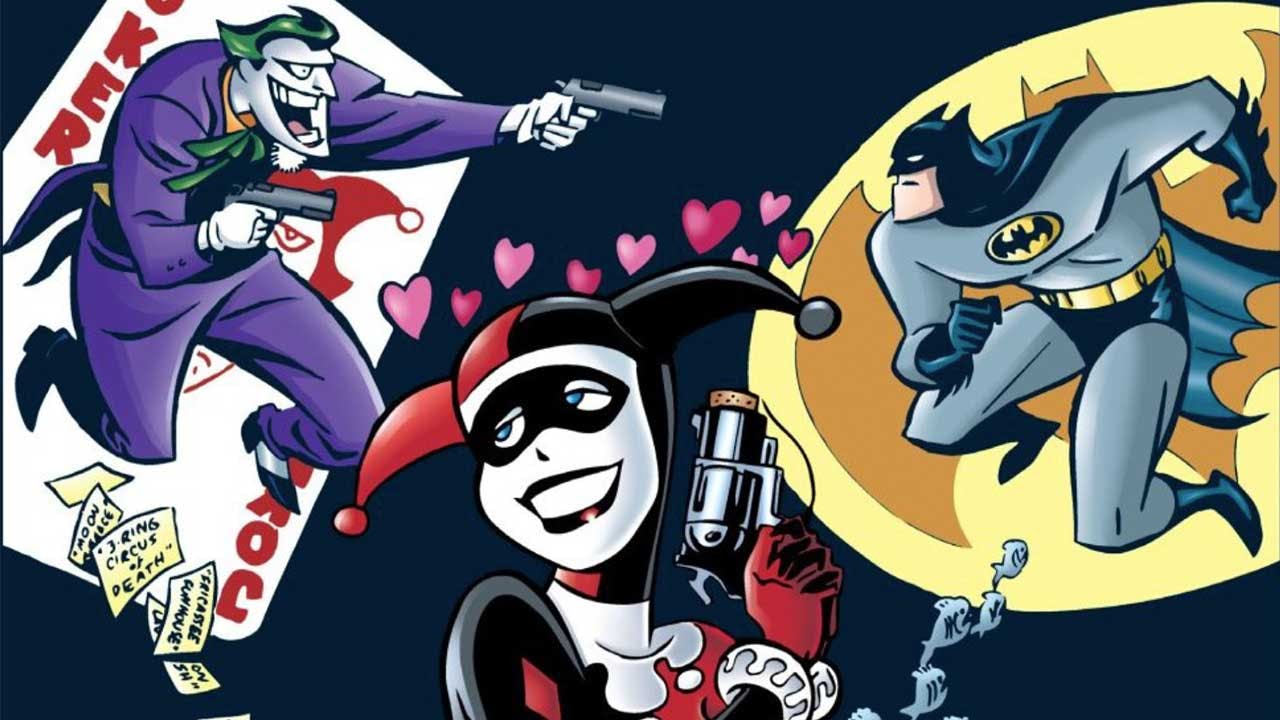 Definitely Mad Love. Paul Dini is such a beautiful writer and he really brings the characters to life in such a special way. Also, when my mom was pregnant with me, my dad gave her a copy of Mad Love to read and that is how she chose my name. She was like, "Wow, Harley Quinn would be such a great name for a kid." Then, surely enough, they had a kid and named her Harley Quinn!
What's your most controversial DC Comics opinion?
Orm irks me to no end. I know I should appreciate him because he cares so deeply for the ocean, but I cannot take Orm. He is so whiny and annoying.
What's your proudest DC-related possession?
Absolutely my bat. Before Yoga Hosers premiered at Sundance a few years back, my dad surprised me by giving me one of Margot Robbie's Harley Quinn bats. I sobbed. I still cry when I look at it sometimes. It's hung on my wall in a glass case because it is literally my most prized possession.
Who is your ultimate DC Universe comic book crush?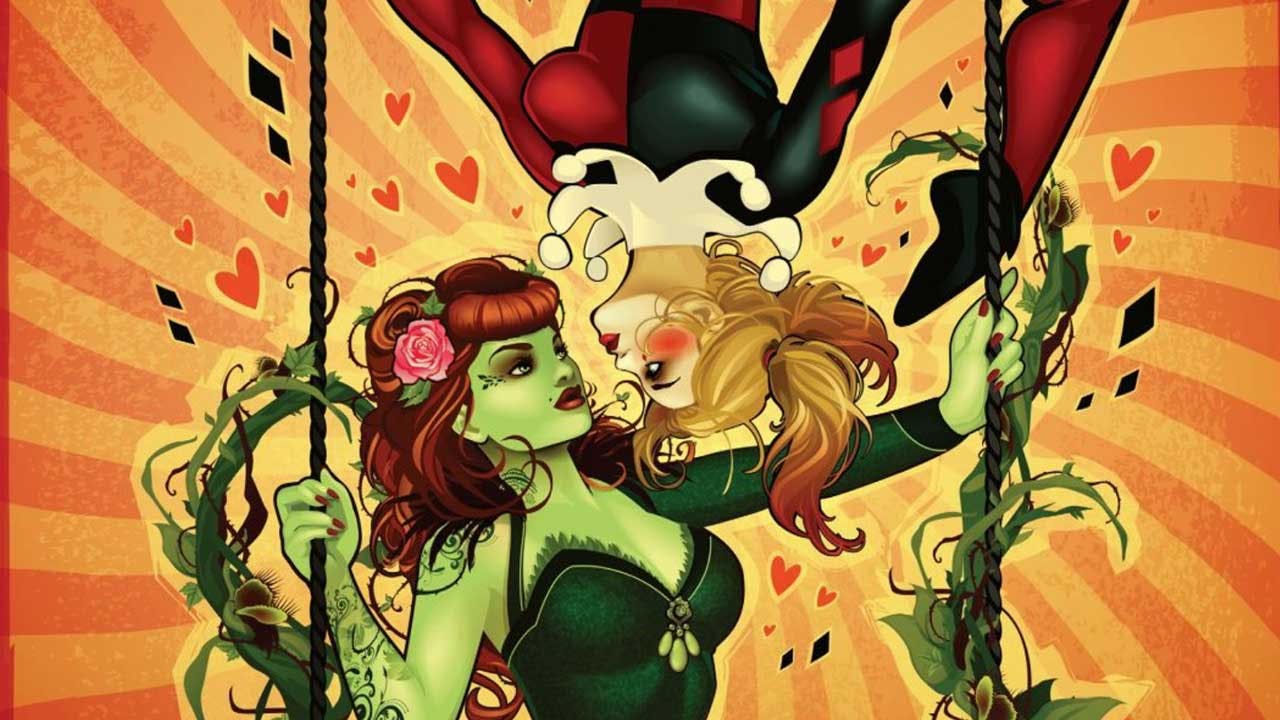 Alfred! …. Just kidding. It would have to be Pamela Isley both before and after she turns into Poison Ivy. What's hotter than someone who cares about plants and nature?
Who is your go-to DC Comics cosplay?
I feel so boring, but it's Harley Quinn! My answer for every question is pretty much always going to be Harley Quinn because it's hard to stray away from her! I did get to cosplay as nurse joker on DC Daily, which was SO much fun, even though I made a complete nerd out of myself. But usually, if I'm going to a comic con or something, I'll do Harley.
What's your favorite DC movie/cartoon?
My favorite DC movie, which is also just one of my favorite movies of all time in general, is The Dark Knight. Heath Ledger's performance really changed a lot of my ideas surrounding acting. It's the most admirable dedication to a character I've ever seen and it meant the world to me to see him bringing the Joker to life. It kind of puts me in a trance whenever I watch it because he's just so fascinating. I almost get a bit hypnotized.
What are your favorite things streaming on DC Universe?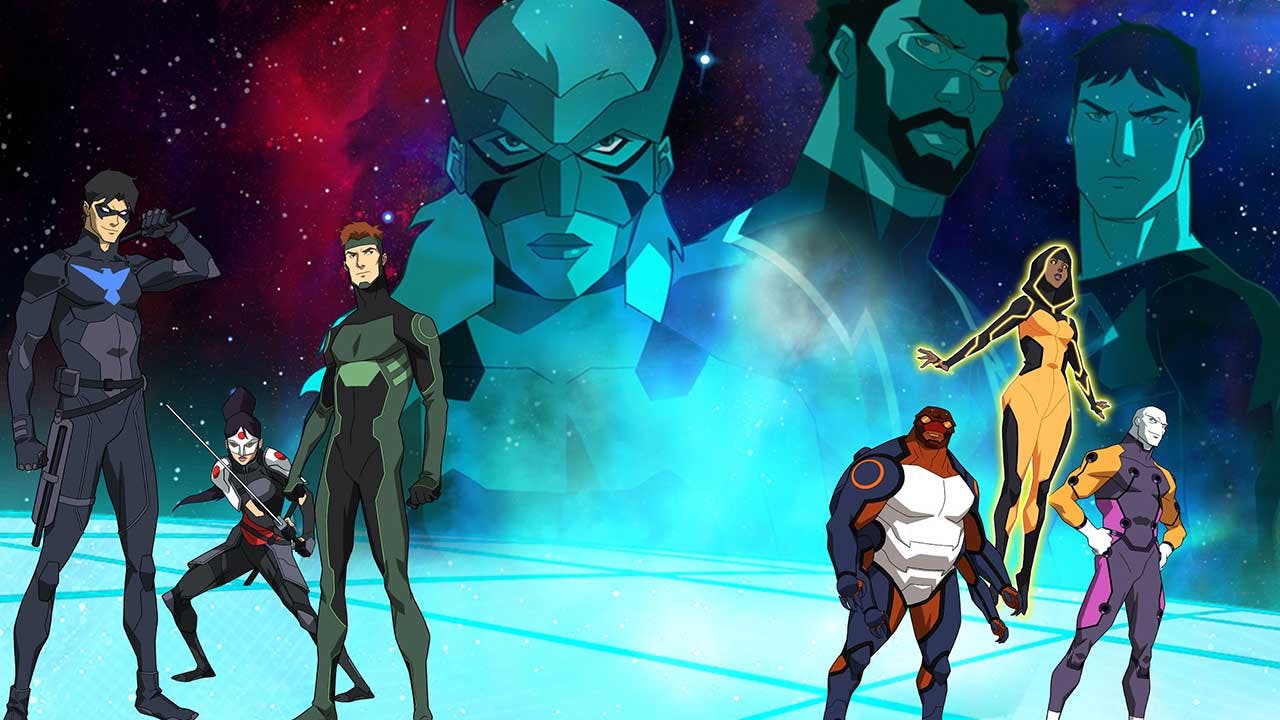 I must say Young Justice! I didn't watch the show before season 3 came out so I was quite late to the game, but it's such an incredibly beautiful show. It really proves that animation can be just as powerful and emotional as live-action. It's so funny and charming, but also really devastating at times. Such a full show that really caters to its fans. I can't wait for more episodes!
What's been your favorite moment on DC Daily so far?
There's been so many amazing moments and I feel so lucky to be a part of the show. Everyone involved with DC Daily is just truly the best. I think Halloween was maybe everyone on the show's favorite moment because it was so crazy. But I've also loved just getting to discuss my opinions with everyone and learn so much along the way. Everyone in the cast is so educated in comics, so it's really interesting to hear what everyone has to say because we really do not always agree. It's always the most fun when we get to debate!
If you had an arch-nemesis in the DCU, who would it be?
I have said this on DC Daily many times now, but Vandal Savage just straight-up offends me. He's the opposite of everything I want in a person. All he does is kill. In pretty much every shot of Young Justice Season 3 Episode 7, he's killing someone, whether it be an animal, a human, or an alien. It's just a little excessive.
This question comes from our Community member @DanTheManOne1: If you had a chance to play a DC character in film or TV who would you want to play?
I'd love to live up to my name one day. That would be a dream. Live-action or animated. I've been practicing my animation Harley voice for quite a while now, so who knows! We'll see what the future has in store...
From @DeSade-acolyte: What correlations do you see between DC characters and punk? Who in the DCU is equivalent to the Ramones, or Sex Pistols, or The Clash, or any of your fave bands? 
Such a good question! I definitely see a similarity between the two. A lot of the time punk comes from an anti-establishment point of view which I think you can TOTALLY connect to Batman. He's a vigilante who doesn't play by the rules of the city. His actions always (or mostly) benefit the city, but he's always playing by his own rules and on his own terms, which is kind of the definition of punk. Music can serve as many different things to a listener, but at the end of the day you put on music to make you feel something. Punk definitely makes you feel, but it doesn't play by the rules of most genres of music. The point of punk isn't to sound perfect or composed, it's meant to call people out on their shit. I would have to say Batman does the same. I would say that Harley Quinn has seemingly a few similarities to Courtney Love, which is kind of dope now that I'm thinking about it; because Courtney is my biggest muse, so that's a bit meta. Hole is more grunge than punk, but same realm. Or, I would also say Harley Quinn and the Joker could be Nancy Spungen and Sid Vicious. They're toxic for each other, just like Sid and Nancy.
From @HubCityQuestion: If you had to make up a band from the inmates of Arkham Asylum who would play which instrument?
Another amazing question! I kind of feel like maybe Killer Croc is an incredible singer? I don't know, I feel like he might really impress us, so I'm going to put him on vocals. I'll put Mad Hatter on something weird like the accordion. Scarecrow can be on the banjo. Let's say Two-Face is playing drums because he has a lot of aggression to get out. The Riddler strikes me as a piano type of guy. The Penguin can slap some bass and Ra's al Ghul can be a guitarist, but his guitar has skulls on it to make it look intimidating. I also have no idea what the hell type of band would include all of these instruments, but I'd definitely pay money to see it.
Thank you to Harley Quinn Smith for taking the time to chat with us, and to all of our Community members who submitted questions for her!