Actor Ryan Potter's no stranger to screen superhero sagas, having starred in Nickelodeon's Supah Ninjas and Disney's Big Hero 6 (in which he voiced Hiro Hamada, the leader of the film's titular team). But his turn as Gar Logan in DC Universe's Titans has won him a whole new legion of genre fans. We recently caught up with the 23-year-old star to learn how he makes Beast Boy roar...       
On his history with Beast Boy...
When I moved from Japan to America, Teen Titans (watch it here) was actually the first animated series that was similar in its animation style to what I'd watched back home. So Teen Titans was really the first animated show I fell in love with. And Beast Boy in particular. The way he assimilates to humanity -- because he's green, because he's an exile or a reject or whatever you want to [call him] -- his use of pop culture and pop culture knowledge to integrate into humanity and to make friends, I used that as a model to when I didn't speak English. When my English was rough, I used pop culture and toys and music and movies to be able to relate to other kids at school. It's full circle, man. Beast Boy has been a part of my life since I was seven.
On getting the role...
It's frickin' bizarre, man. I feel like I'm dreaming. Like this doesn't feel real at all. [Laughs.] It's fun, but it's also a bummer sometimes because you almost want to be the animal. You want to tell yourself, "Yeah, I'm Beast Boy, cool!" Then you go [on set] and you're like, "All right, so we're doing the tiger transformation!" Then you're like, "I can't actually do that?" 
On the show's CGI tiger...
To be one-hundred-percent honest, when I first saw it, I was a little disappointed. But since then, they've done multiple passes, and I'm really happy with how it's looking. Especially for a first season. Viewers are becoming smarter, the production value of everything just increases over time. And to have the tiger look the way it does straight off the bat, I think it's a testament to how much effort they're trying to put into the series. Especially attention to detail. They could've just focused on Robin and his suit, but they took the time in making sure the green of the tiger was right. The transformation of the tiger looks anatomically correct. The amount of work they put into it is phenomenal.
On Beast Boy's sense of humor...
The only way that Beast Boy is grounded in this series is [through] the physical comedy that was a fan-favorite in the Teen Titans animated series. There's only so much I can do, because I can't physically turn into a cat and make a cat face to react to something. So a lot of the humor is found in how Beast Boy's genuine heart is in contrast to how dark the world is.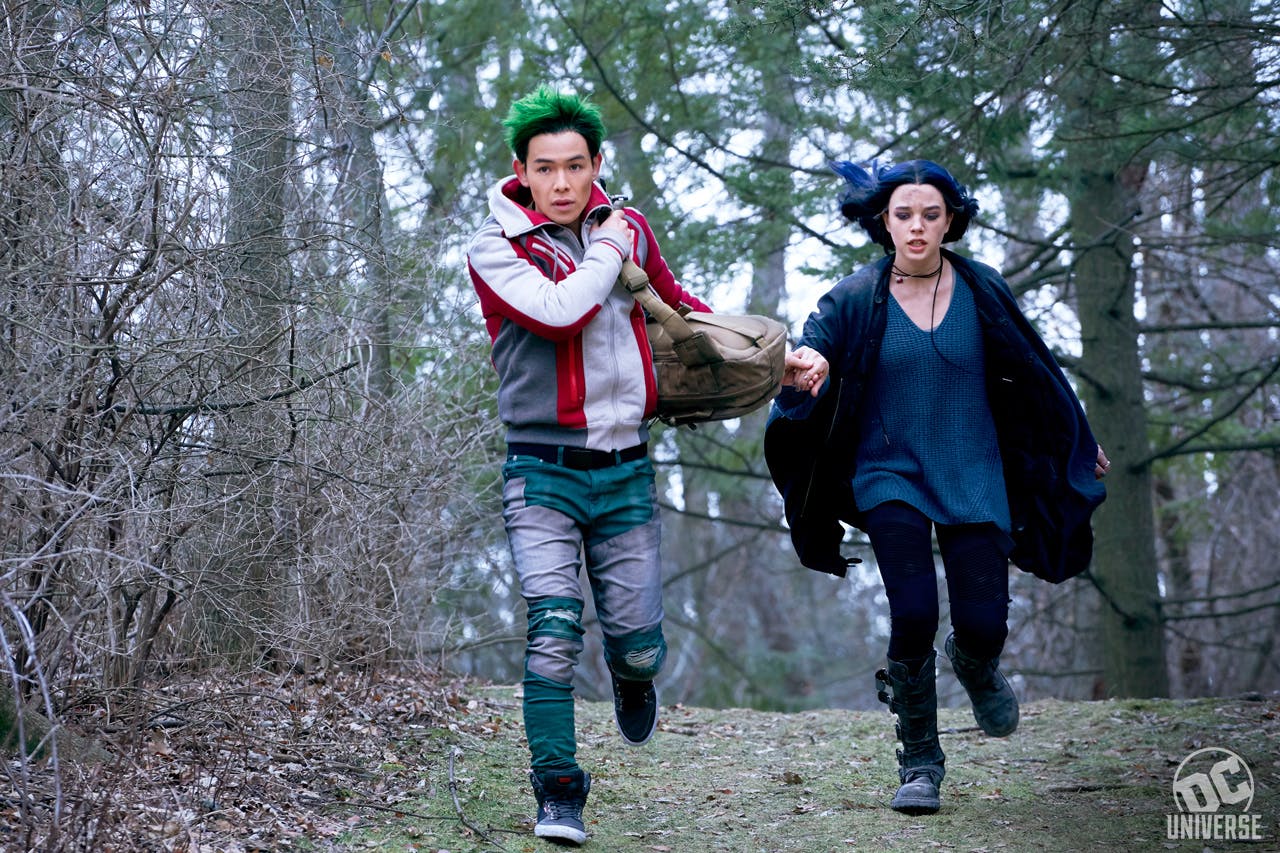 On his favorite episode...
I am a huge fan of John Fawcett, and he directed the "Doom Patrol" episode. That episode to me is closer to the tone of the Teen Titans that everybody knows. It's a little bit more humorous. There is the grounded, dark, reality of everything, but it's a little bit more vibrant and colorful. The characters are quirky and you're meeting these family members. That is, by far, my favorite episode, simply because I'm in it. [Laughs.] But in all seriousness, I think it's the first time we get to see the Titans in action. 
On his favorite Beast Boy comic-book moment...
When the Titans go camping, and Gar makes shirts and hats for everybody, and Starfire wears it unbeknownst to what it says. That is Beast Boy. He's just trying to make people smile and laugh the entire time. There's a level of narcissism that Beast Boy has that I try and maintain. Beast Boy was an actor. He had a short-lived acting career that not many people know about.
Are you a Beast Boy fan? Let us know in our Community!