If you think Gotham City's cops are an ineffective bunch, then you haven't met Renee Montoya. This strong-willed officer has overcome deadly trials and tribulations, while facing down some of the toughest criminals in Gotham City. She doesn't need a Batman, she's her own superhero. Our countdown to the Birds of Prey movie continues, and today we're going to share our latest dossier, on Gotham's most popular police detective…
Name: Renee Montoya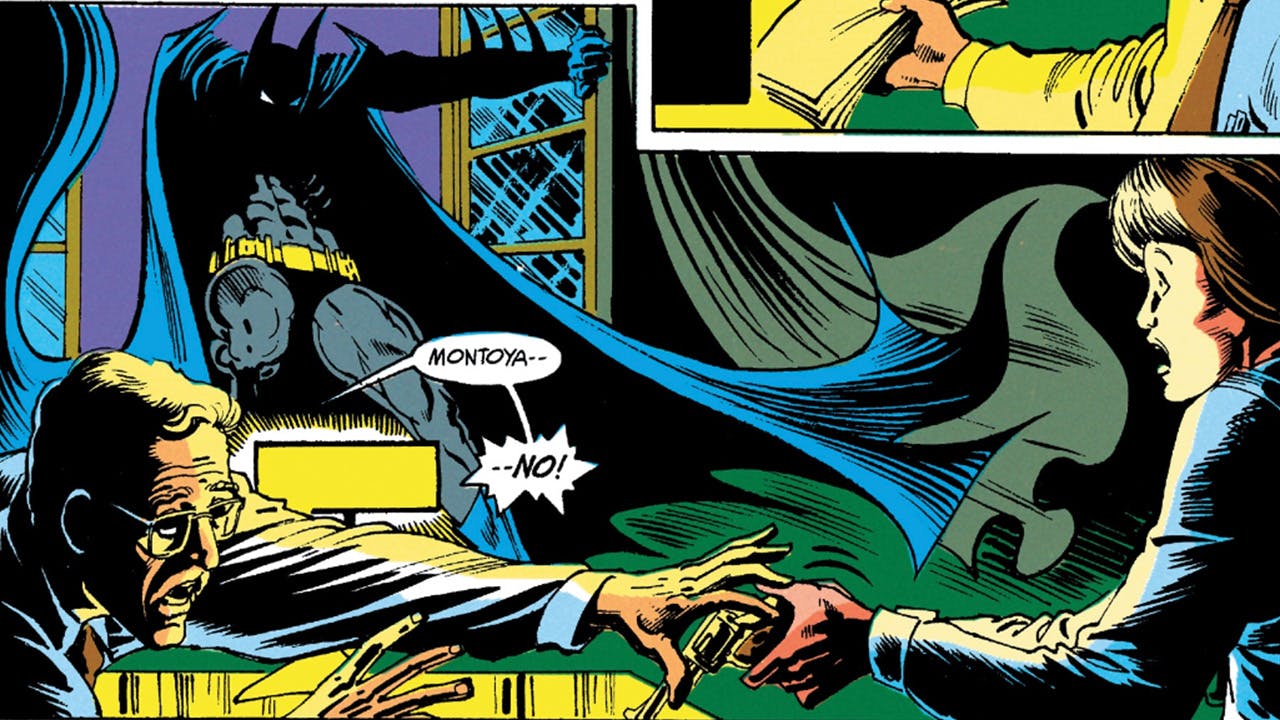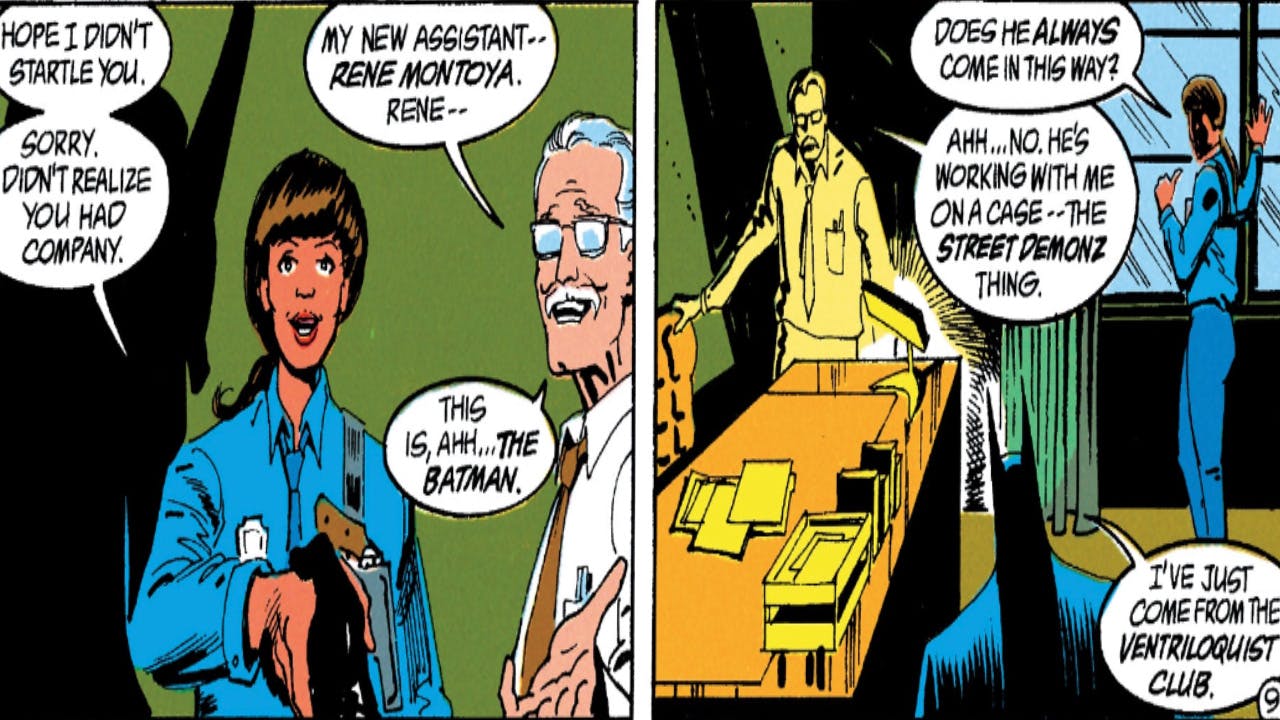 First Appearance: Renee Montoya was created for Batman: The Animated Series, making her episodic debut in "Pretty Poison." DC Comics loved the idea of the strong female Latina cop, and decided to include her in their comics. Because comics have a quicker production time than cartoons, Montoya made her debut in Batman #475, a few months before she first appeared on television.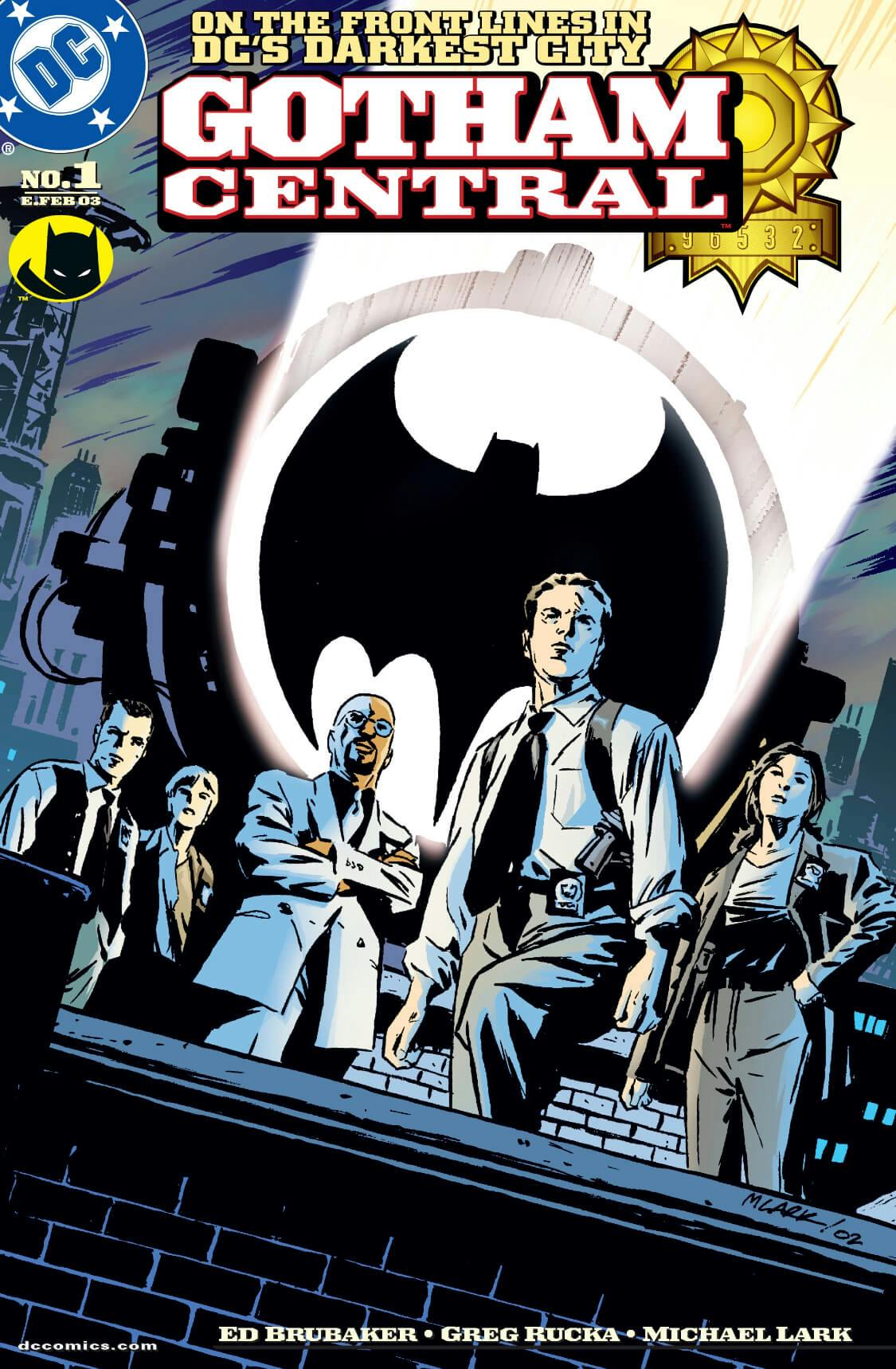 Teams: For years Montoya was a proud member of the Gotham City Police Department. She was partnered with Harvey Bullock, and later Crispus Allen. During a dark period of her life, Montoya felt the justice system had failed her, so she turned in her badge in Gotham Central #40.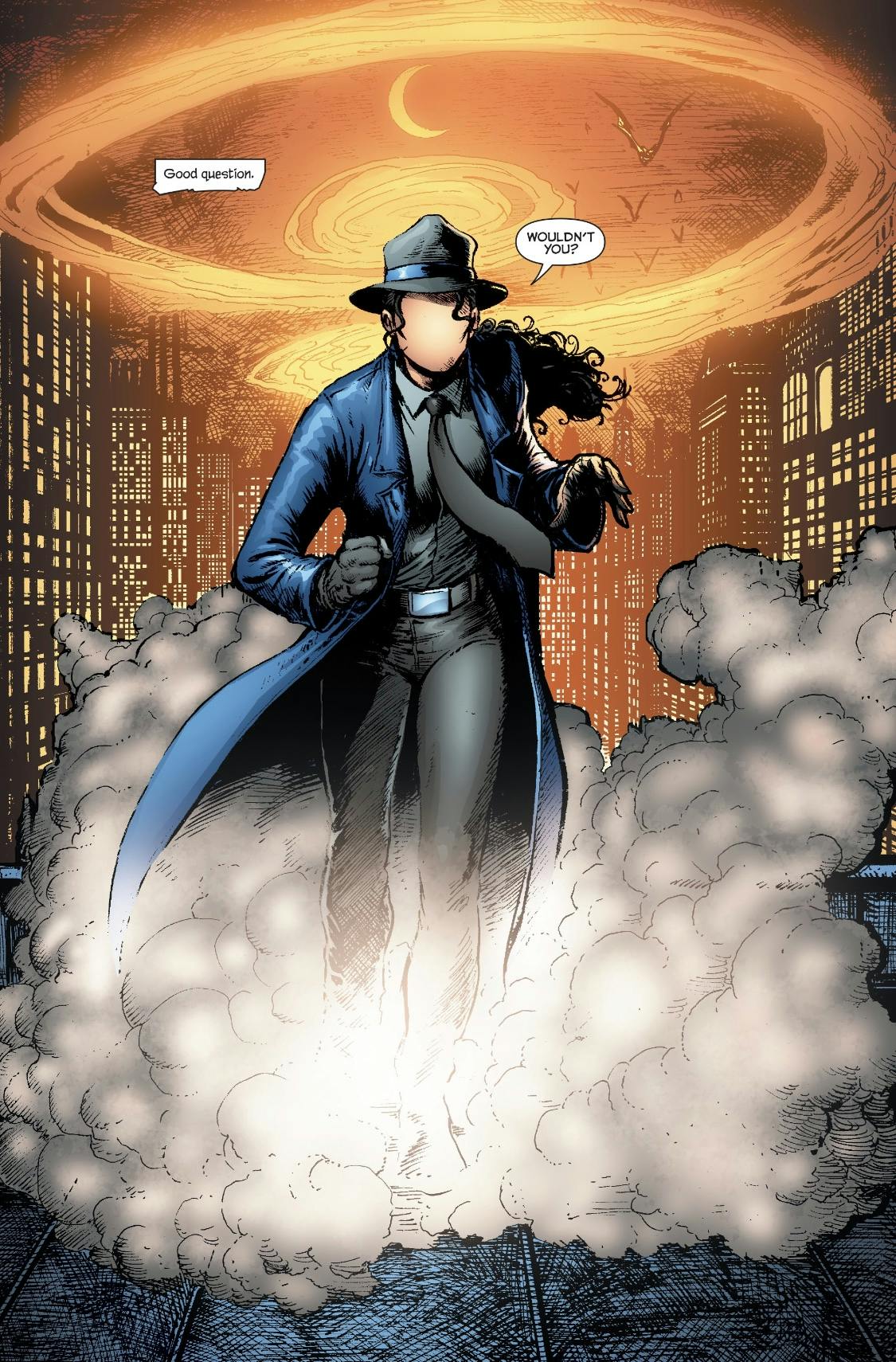 Costumed Identity: After leaving the GCPD Montoya spiraled into a deep depression, losing herself to drinking. Vic Sage aka The Question took Montoya under his wing, recruiting her to help him fight against Intergang. After Sage lost his life to cancer, Montoya honored her mentor by forging a new path for herself as the new Question in 52 #48.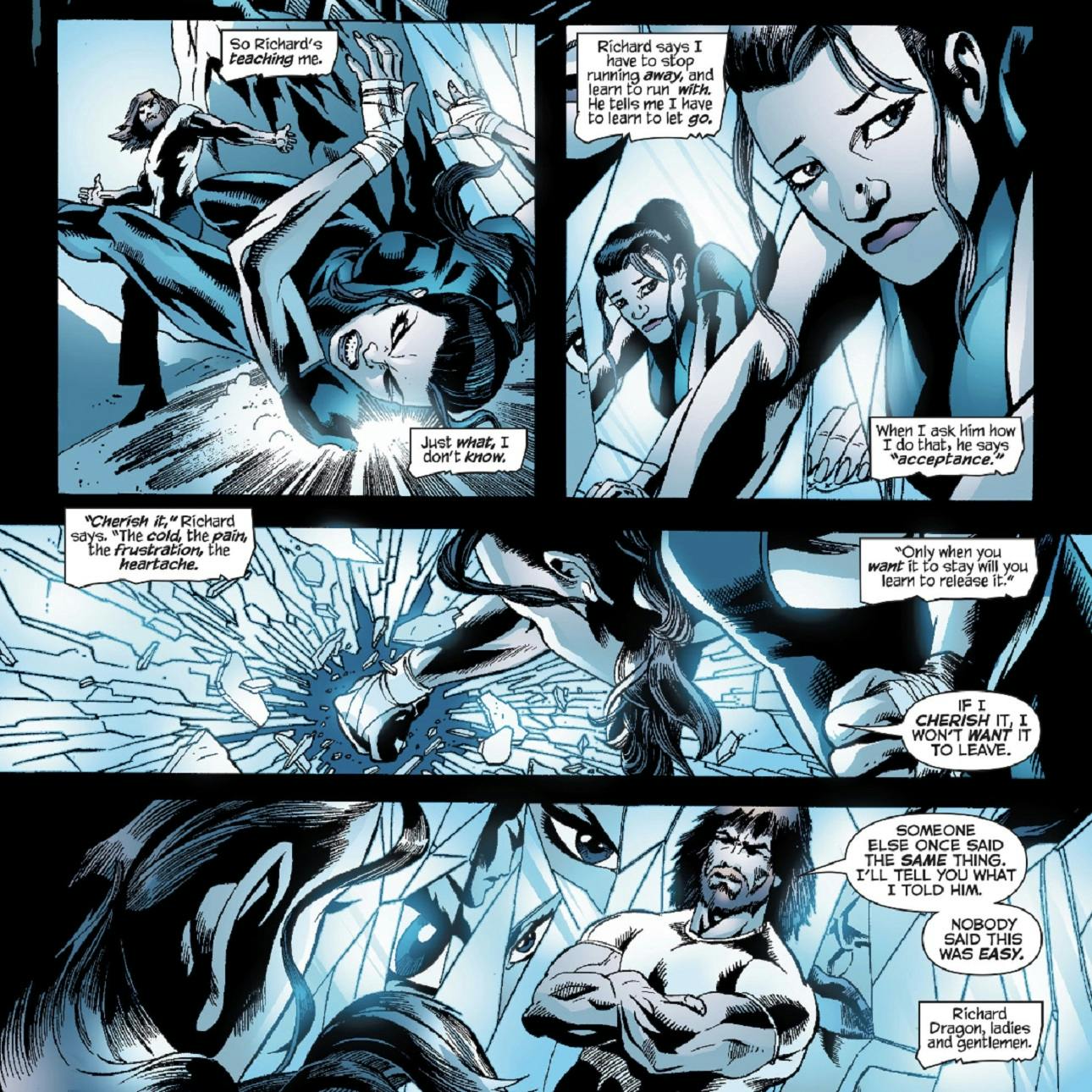 Powers: Renee doesn't have a sonic scream or enhanced genetics, but she's one of the most formidable players in the DC Universe. In addition to her police training, Montoya learned new martial arts techniques under the tutelage of Richard Dragon, making her one of the greatest non-metahuman fighters in the DCU.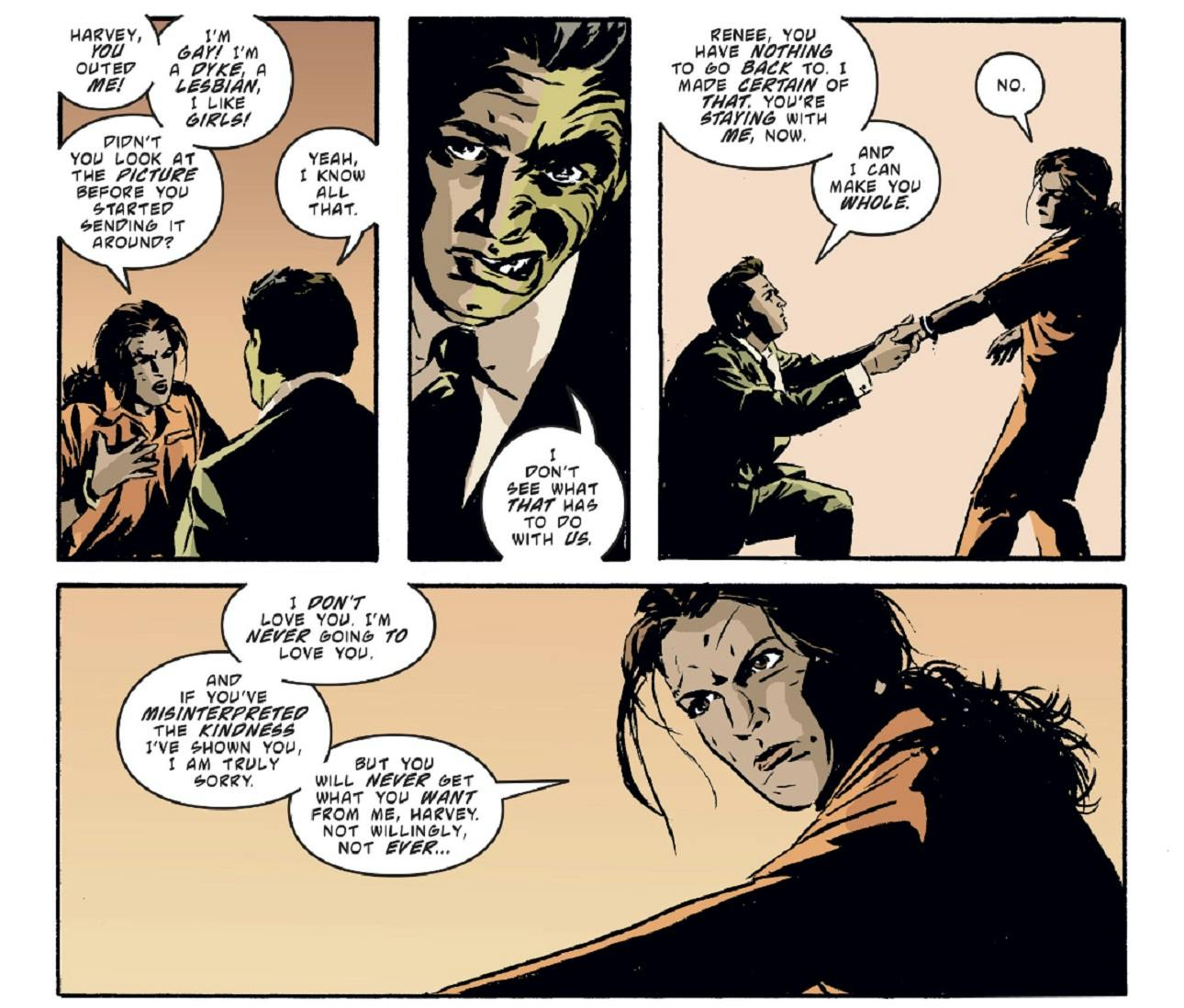 Adversaries: Two Face has a STRANGE relationship with Montoya. Renee was one of the few people able to reason with Two Face during the No Man's Land crisis, and the villain fell in love with her. Two Face outed Renee as a lesbian in Gotham Central #6-10 as a twisted way to win her heart. Needless to say, it didn't work.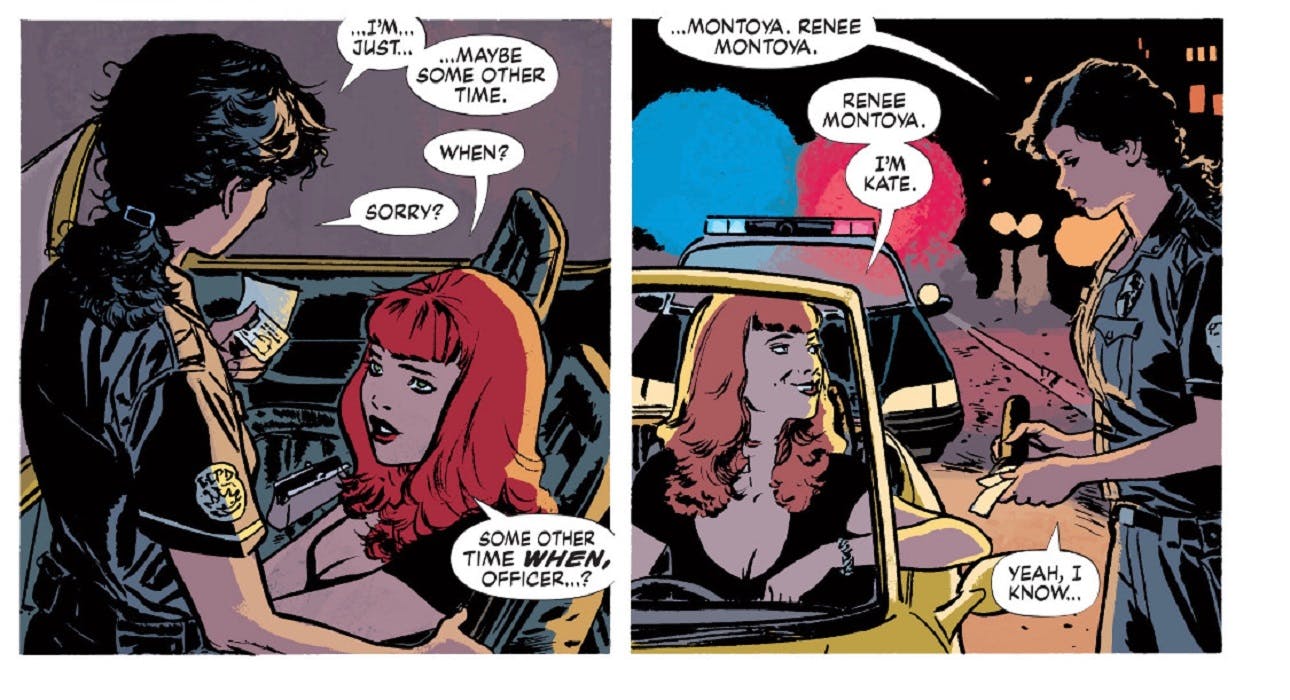 Romances: In 1990's Montoya was shown to have a boyfriend named Johnny who was an officer in the Coast Guard. Johnny lost his life to a deadly plague in 1996's Catwoman #31, devastating Renee. In Gotham Central #6 Montoya was publicly outed as a lesbian, which caused great tension in her work life and family life. Renee dated a pastry chef named Daria Hernandez, who later ended their relationship due to Montoya's alcohol problem. Montoya's most notable romance has been with Kate Kane, the vigilante otherwise known as Batwoman. After years of struggling to remain apart, Renee and Kate decided to give their relationship another try in 2018's Batwoman #18. Maybe they can make it work this time?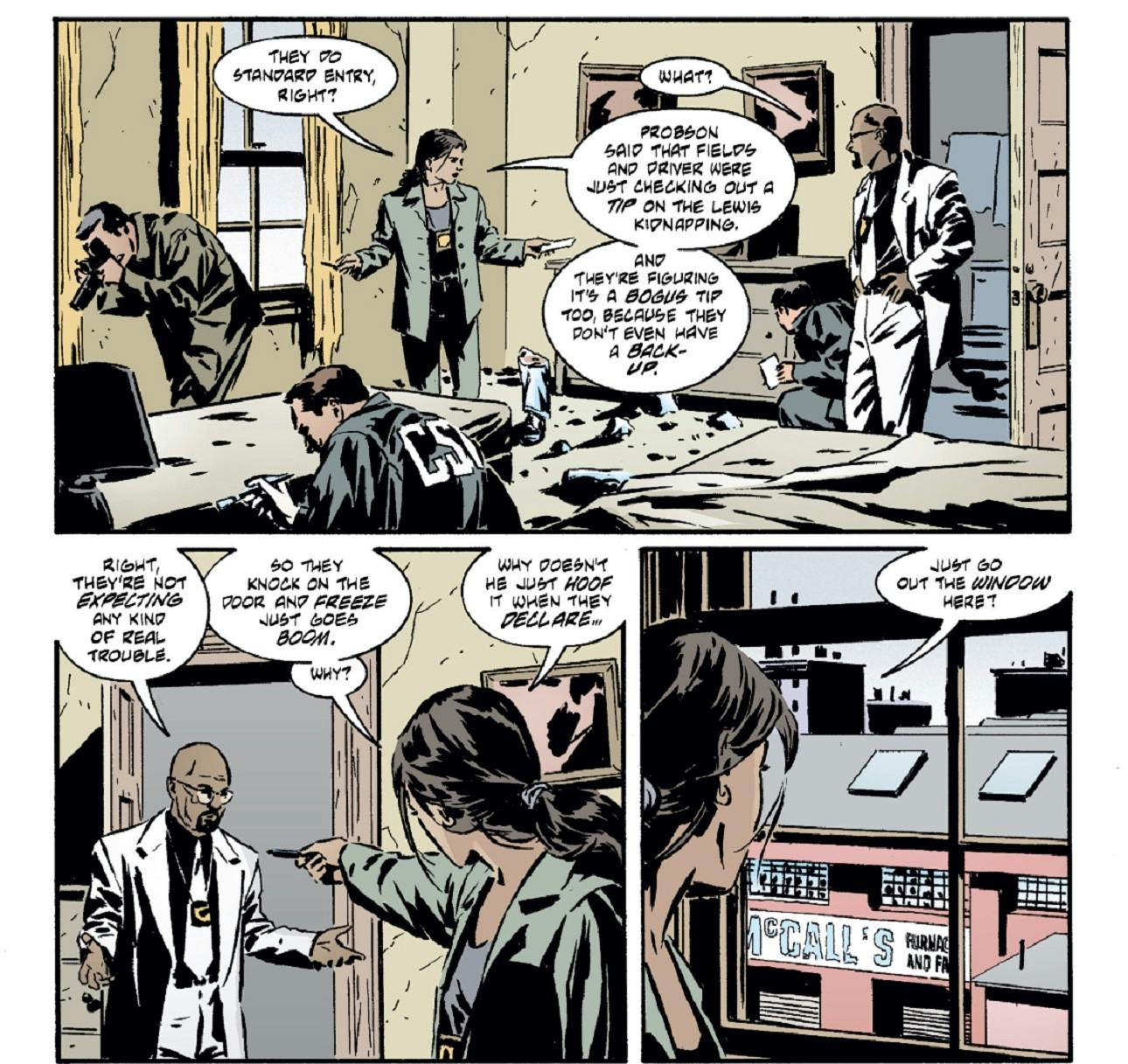 Greatest "Hits": If you want to see Montoya's evolution as a character, we'd highly recommend reading the critically acclaimed Gotham Central series, and follow that up with the 52 limited series. Renee goes from a GCPD police officer to a masked crime fighter in an emotional saga, making for a seamless and satisfying reading experience.
Notable Media: Renee Montoya has many great moments on Batman: The Animated Series, but one of the most memorable was her apprehending Poison Ivy and Harley Quinn at the end of the episode "Harley and Ivy," succeeding where Batman and the Joker failed!
Are you ready for Montoya's big-screen debut in BIRDS OF PREY? Let us know in our Community!