Dinah Lance may look sweet, but cover your ears! Because her Canary Cry is one of the deadliest sounds in the DC Universe. Our countdown to the Birds of Prey movie (arriving this Friday, February 7th) continues, and today we're spotlighting the Black Canary. Black Mask doesn't know what he's in for, but you might -- if you check out our handy dossier on DC's super songbird…
Name: Dinah Lance
Costumed Identity: The Black Canary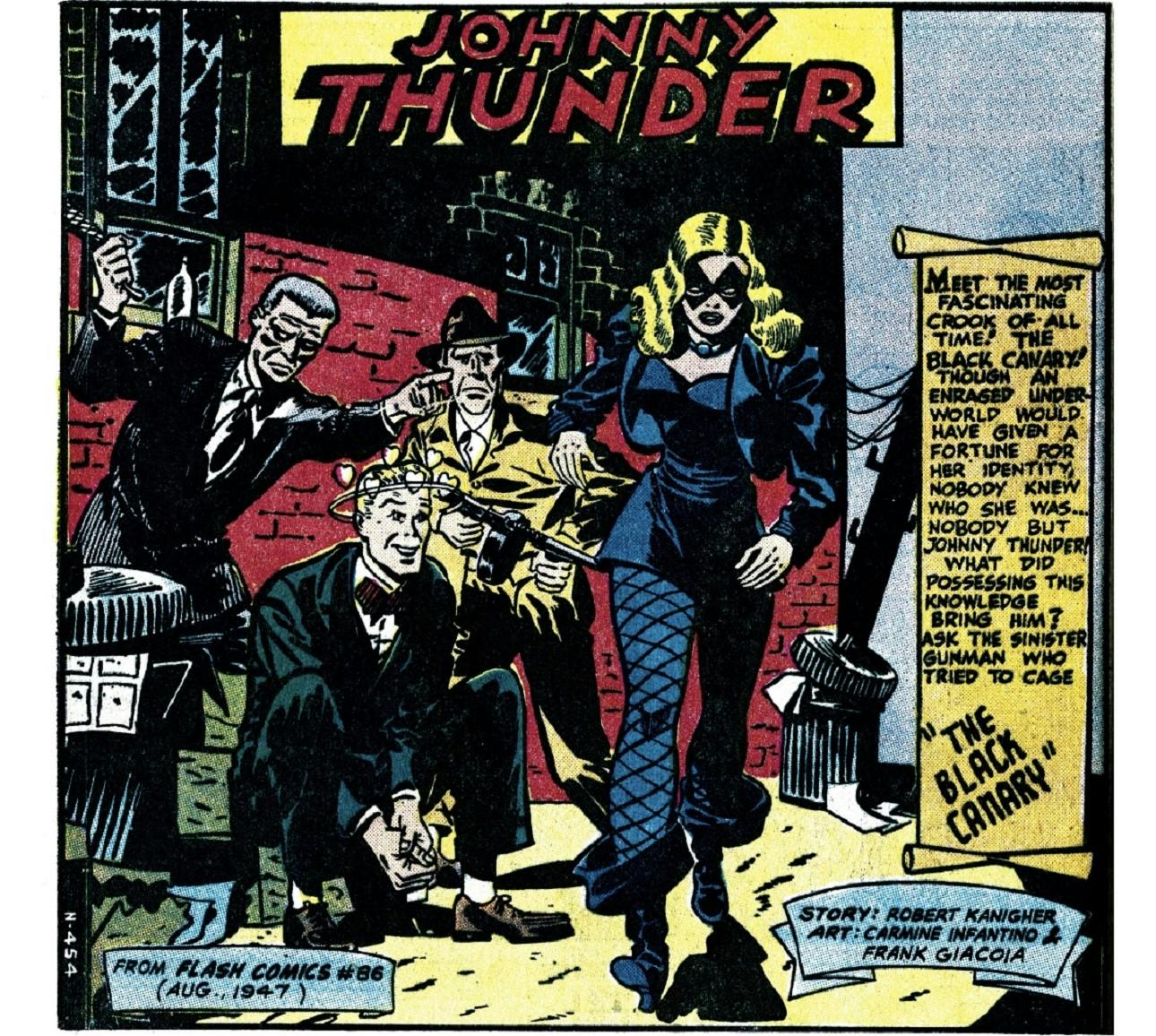 First Appearance: The world first met Black Canary in 1947's Flash Comics #86 (reprinted in Adventure Comics #416). Initially she was a criminal who stole from other criminals, but slowly evolved into a hero. It was later revealed in Justice League of America #220 that the original Black Canary had died and been replaced by her amnesiac daughter in between the events of 1969's Justice League of America #74-75. While reboots have shifted some of the history, Dinah has remained one of the pillars of the DC Universe.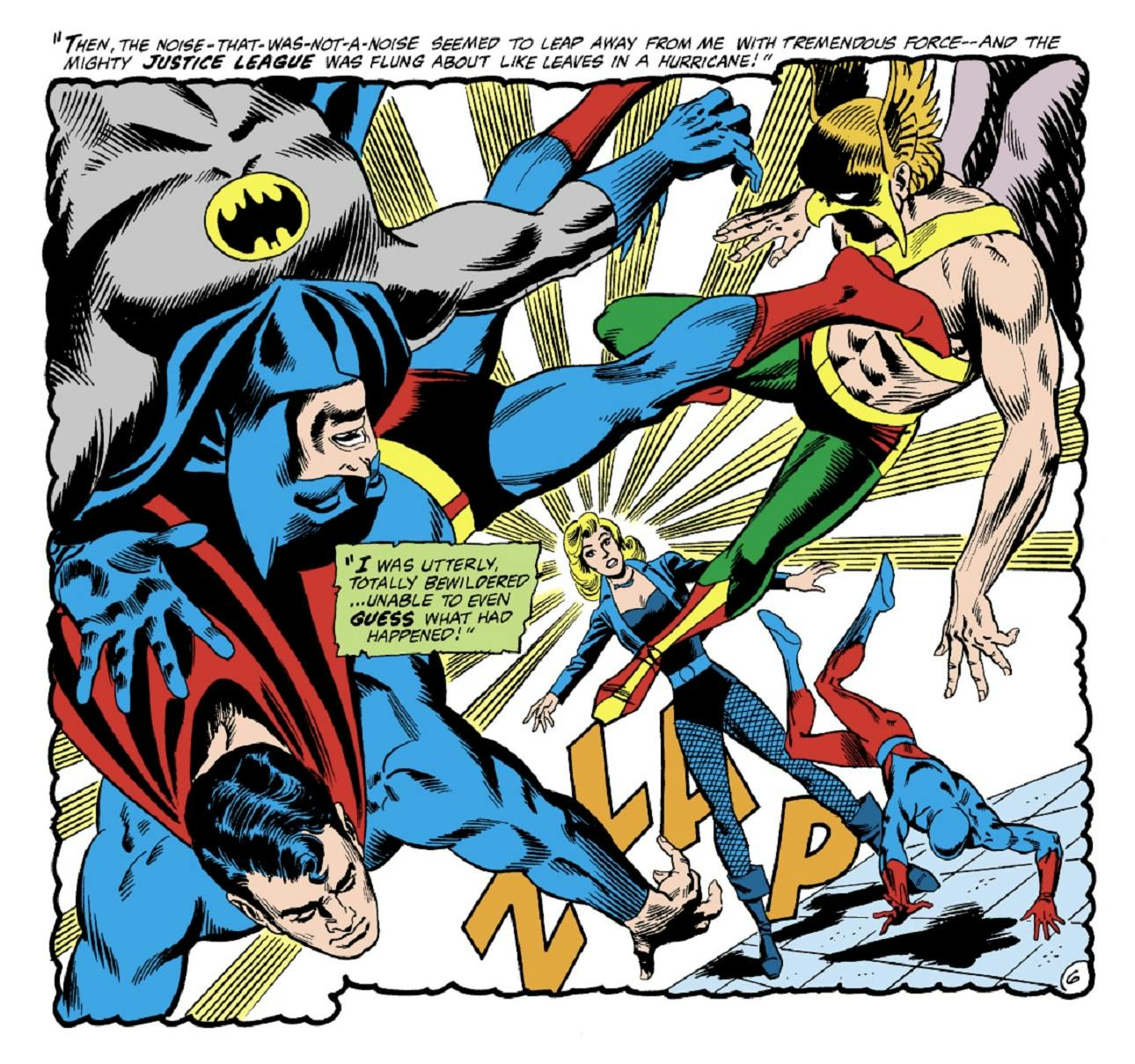 Powers: In addition to being a great fighter, Black Canary possesses a super-sonic scream known as the Canary Cry. The Canary Cry can incapacitate most villains, and has even been known to knock the Justice League off balance. Her original origin stated that a villain named Wizard cursed her with the Canary Cry during her childhood, but later retellings said that Dinah was born with a metagene.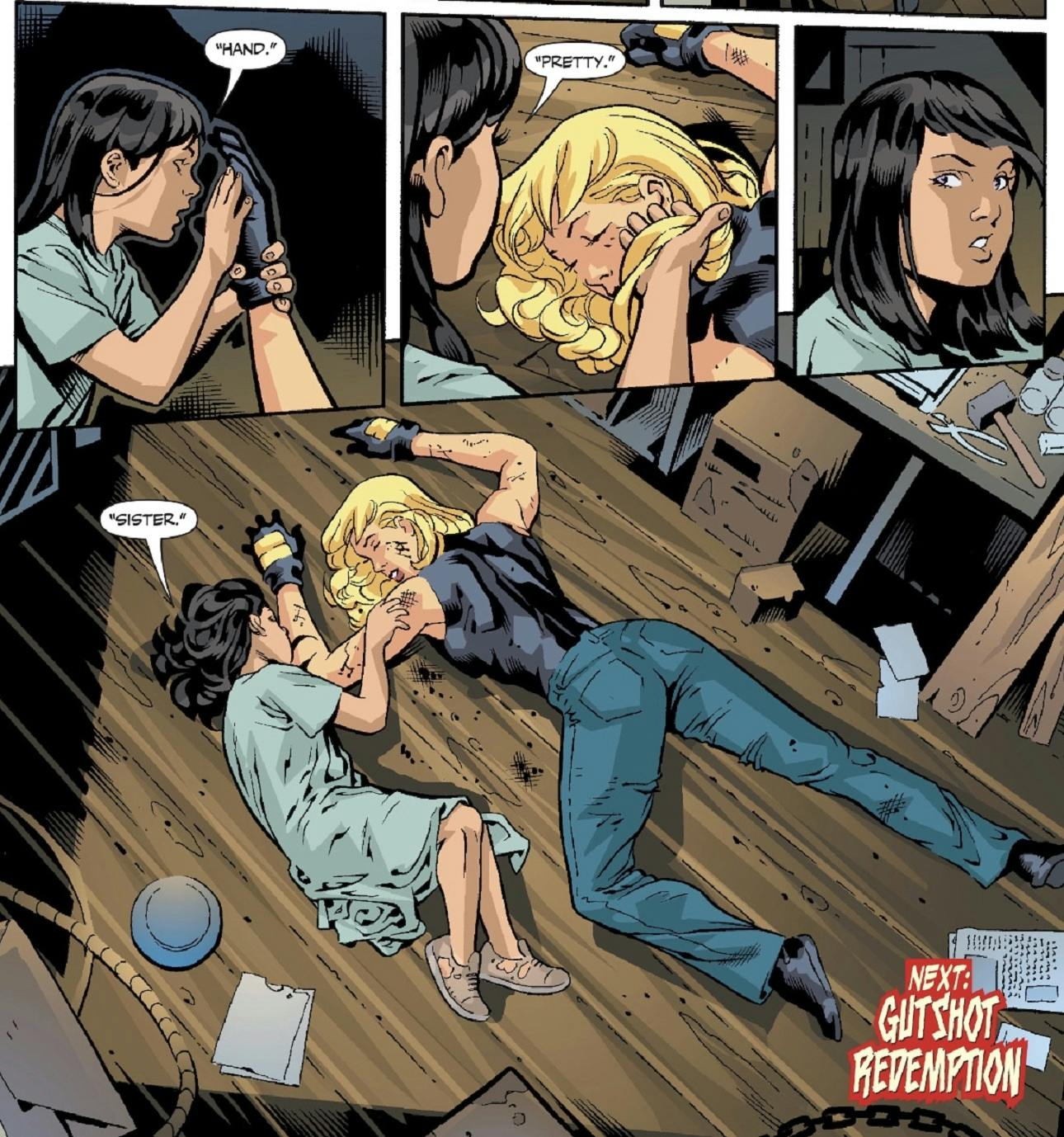 Family: Birds of Prey #92 introduced Sin, a young girl being groomed to become the next Lady Shiva. Dinah served as her adopted mother for a time, until she was put in hiding to protect her from the League of Assassins.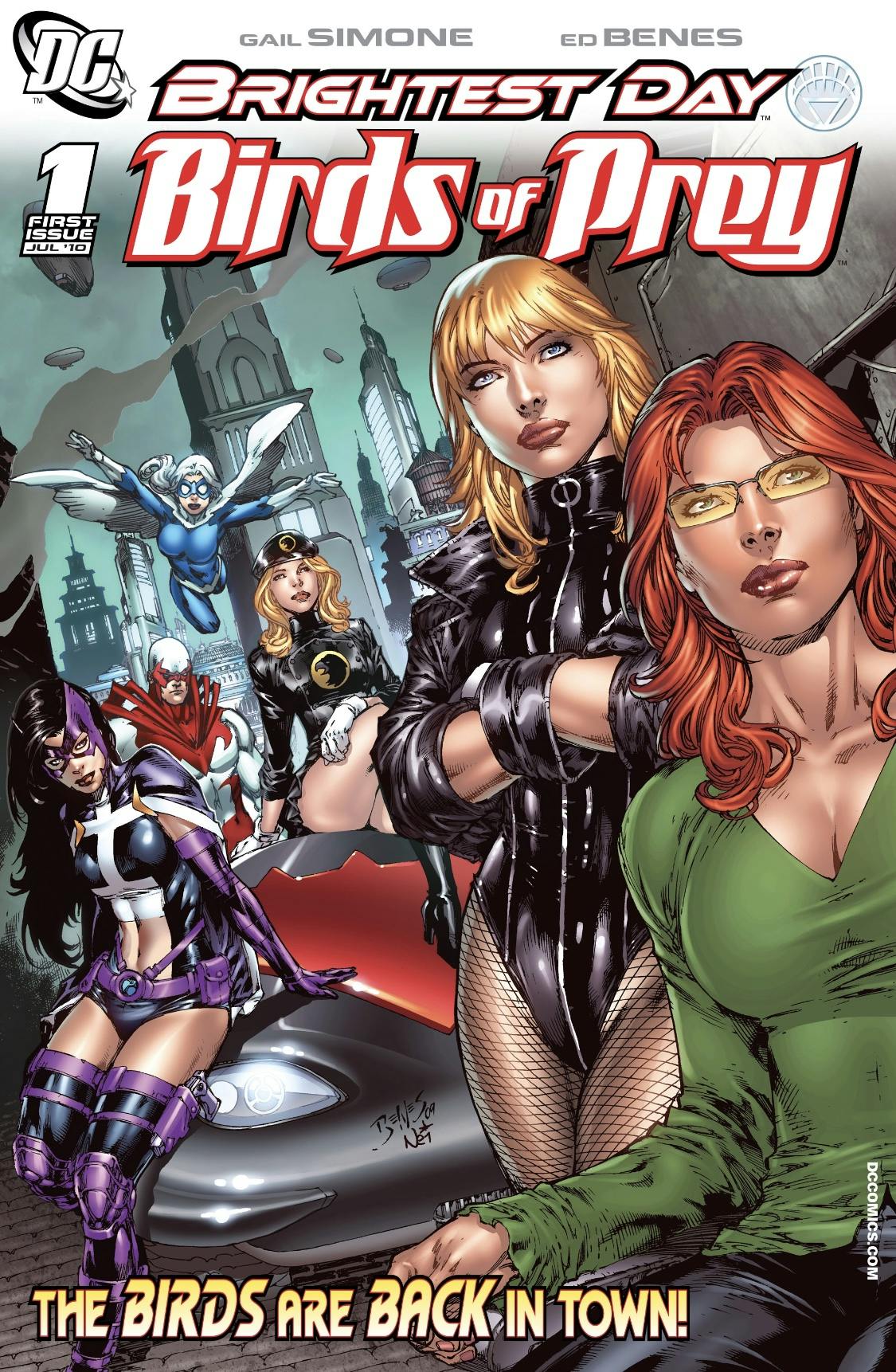 Teams: Dinah has been a valued member of the Justice Society of America and the Justice League of America, but she's been most at home working with Oracle and her operatives as the Birds of Prey. Barbara Gordon first recruited Dinah in 1995's Black Canary/Oracle: Birds of Prey #1, giving birth to one of the best partnerships in the DCU.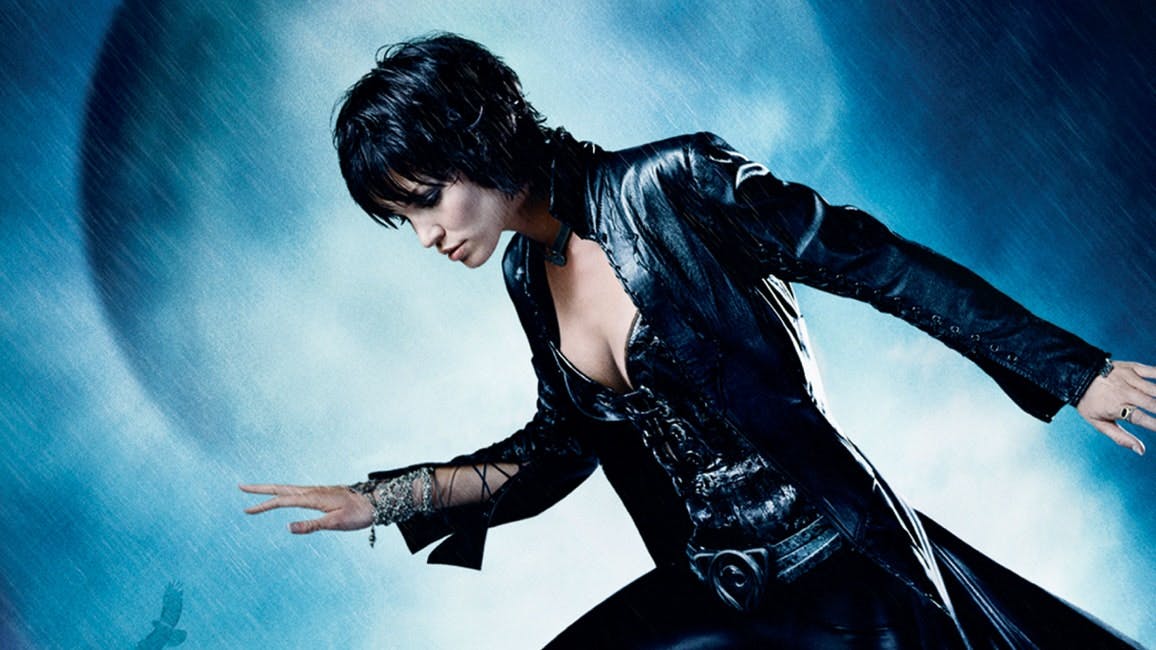 Greatest "Hits": If you're a fan of James Bond style action and globe trotting adventures, check out Black Canary's exploits from the original 1999 Birds of Prey series.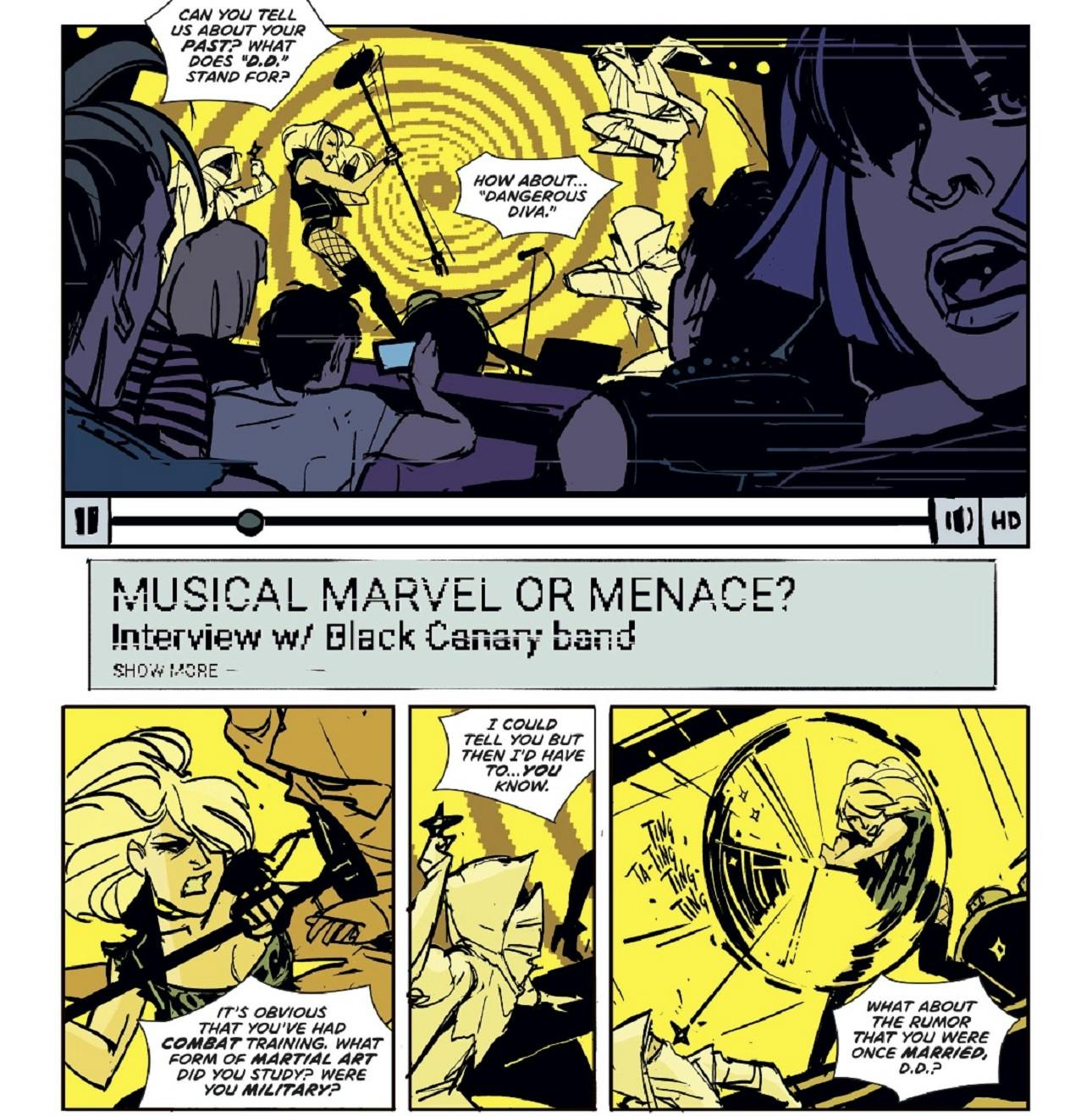 Hidden Talents: Did you know Dinah has her own band? You've got to do something when you aren't fighting crime. Check out the 2015 Black Canary series, which focuses on her band and the rock and roll adventures they get into during their tour.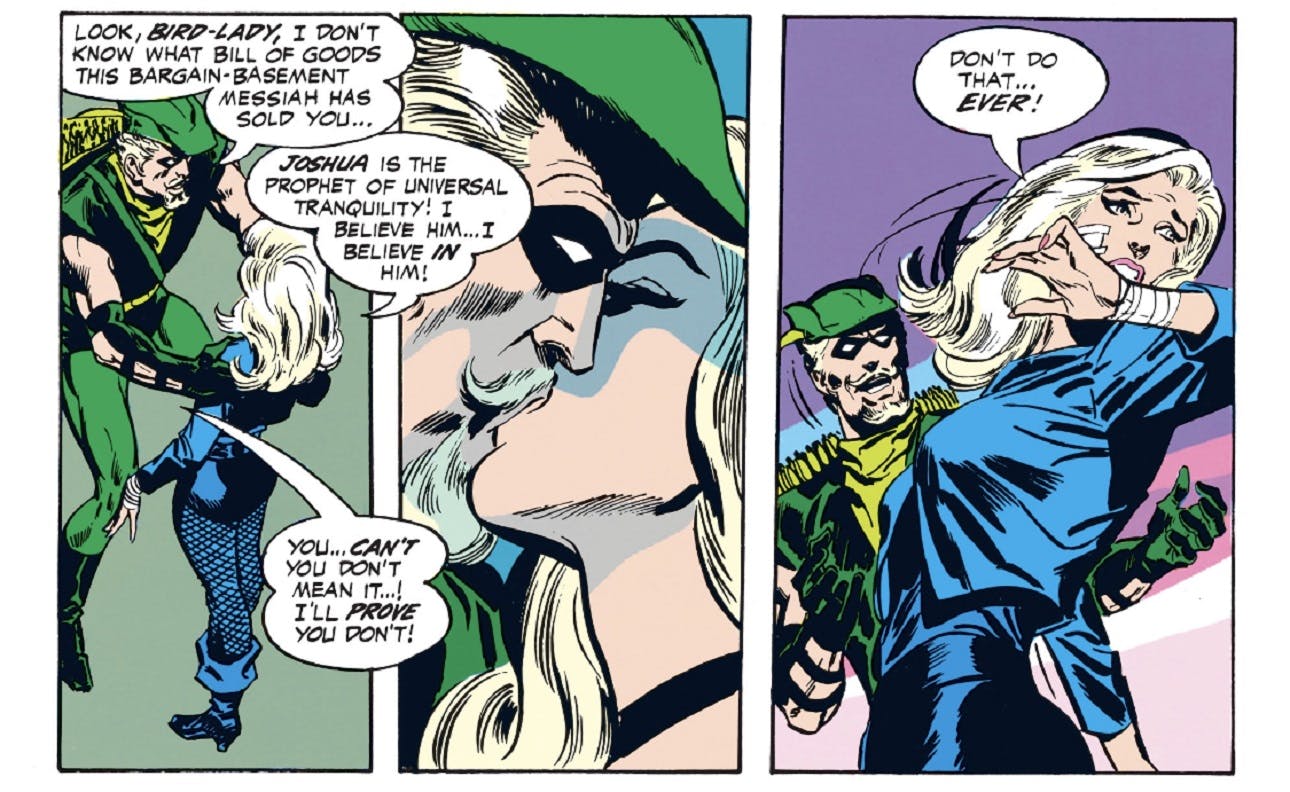 Romances: Was there a couple in your high school that seemingly broke up and got back together every other week? That's Green Arrow and Black Canary's relationship in a nutshell. The couple shared their first kiss in 1970's Green Lantern #78, beginning a long on-again/off-again love affair that culminated in a marriage. It didn't last, but a new continuity has given them a chance to try again.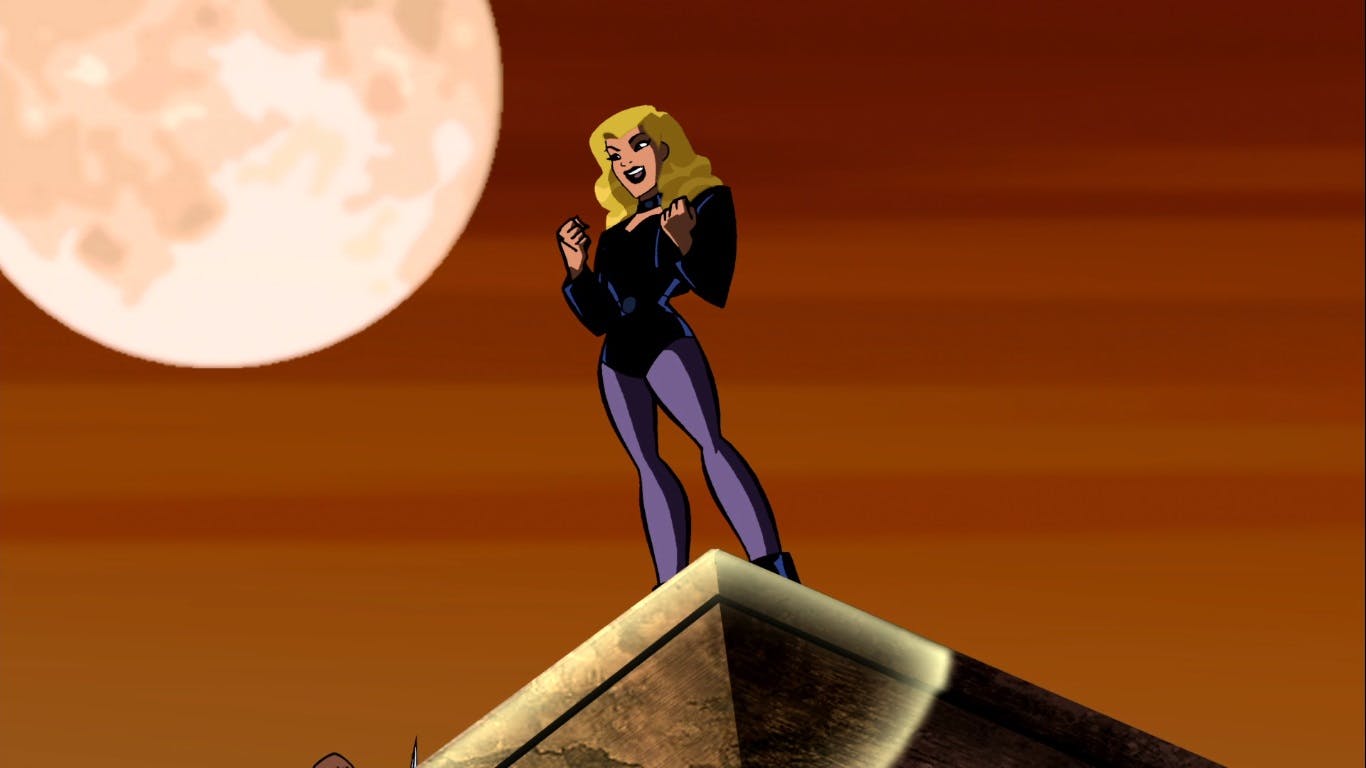 Notable Media: Black Canary has been prominently featured in many DC Universe media properties, including the Justice League Unlimited episode "The Cat and the Canary." Dinah has a few memorable musical numbers in the Batman: The Brave and the Bold episode "Mayhem of the Music Meister." If you're a Full House fan, you won't want to miss the live-action Birds of Prey episode "Sins of the Mother" where Lori Loughlin plays the original Black Canary and does her own special Canary Cry.
Are you ready to meet Black Canary in BIRDS OF PREY? Let us know in our Community!