Akiva Goldsman first entered the DC universe as a screenwriter on director Joel Schumacher's 1995 blockbuster Batman Forever and its follow-up, 1997's Batman & Robin. But Goldsman's latest project, DC Universe's Titans (debuting Friday, October 12th on DC Universe), offers a far different take on the Dynamic Duo, particularly its younger half, Dick Grayson. At last week's New York Comic-Con, here's what the producer had to say about bringing the titular super team to life on screen... 
On the difference between the Robin in BATMAN & ROBIN and the Robin in TITANS...      
I like to think of this as the apology tour. [Laughs.] That's only a little bit wildly hyperbolic. When folks in my particular age group and generation started getting into comic-book movies, it was a lot more challenging to do reality-based and psychologically real characterizations. Although, I think the appetite was there, and I think that kind of narrative already was sort of surfacing in comics, and graphic novels post-Dark Knight Returns. Still, people were hesitant to support and fund darker narratives. What we wanted to do with this -- and by "we," I mean Geoff Johns and I; we have been trying to get this project launched for about seven or eight years now -- was to take our favorite run of the original comic, the Perez/Wolfman run (read it here), and try to update it psychologically. That's really this Robin: somebody who is profoundly cast under the shadow of Batman, [who's] omnipresent in the show, although absent. Which is exactly the way most of us feel about our dysfunctional fathers if we have them, as I do. So that's sort of an ideal way for us to tell a father-son story and a Batman story, by telling Robin's story.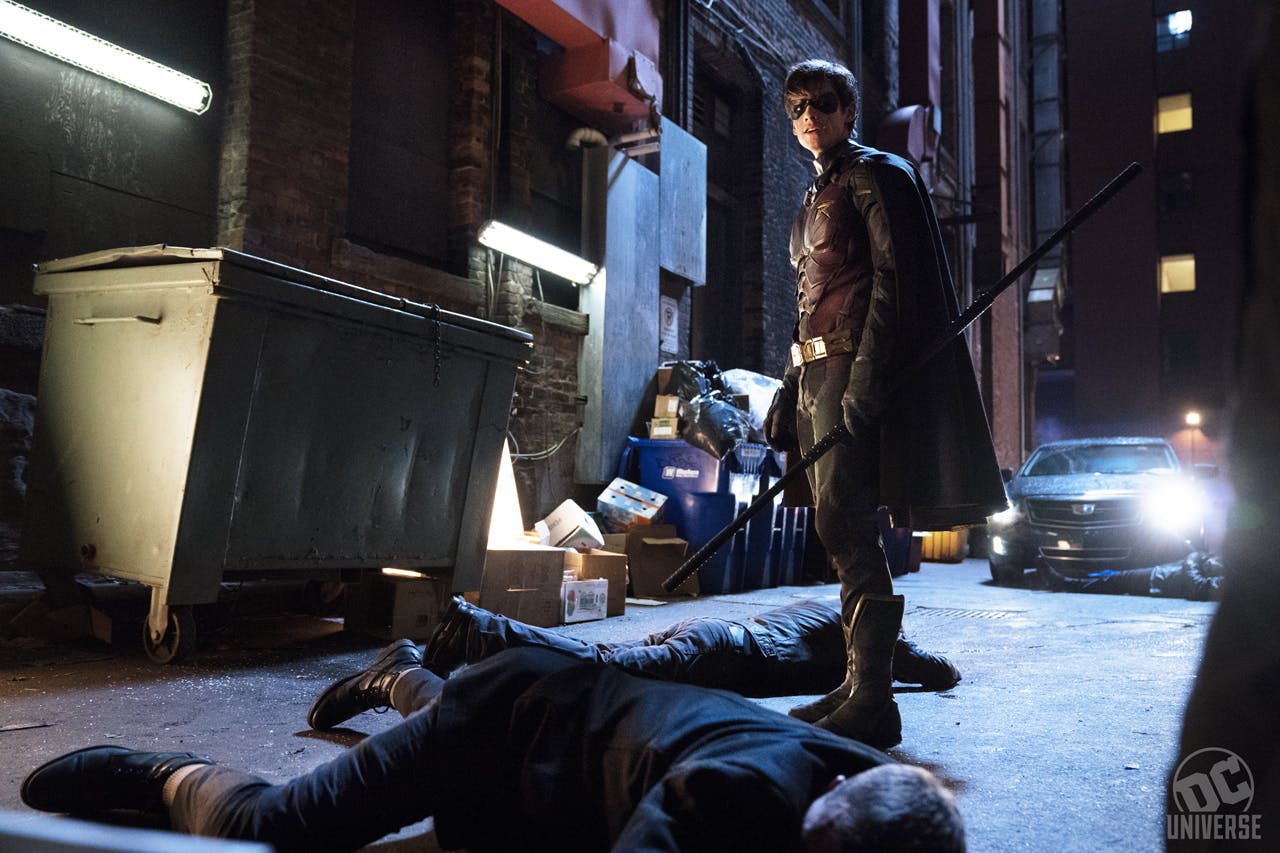 On TITANS' tone versus that of other comic-inspired TV shows...
I think we're probably, intentionally, the close cousin to the Marvel Netflix shows. I think that's what we are. I admire those shows tremendously. But we're our own take. We're probably a little bit more colorful in terms of both characterization and humor. We're either as violent or more violent. That's the closest analogue. I don't think it's identical. I don't think they'd exist in the same universe, even if they were under the same house. But they're closer cousins.
On finding the show's tone...
It's all tone. Anything in movies or television. If you get the tone, great. Tone is sort of the way that you'll forgive anybody anything. And taken devoid of context... It's very interesting. The "fuck [Batman]" thing, when it came out in the trailer devoid of context, it had a very different meaning than when you see it in context. I was at the premiere a couple of nights ago -- and you can never really tell anything, because it's an industry premiere at Comic-Con -- but the "Fuck [Batman]" moment, I could tell it works. You feel the rush towards that, and it really doesn't work out of context. So that's tone, and it's been challenging. Because what the original run of Titans did nicely was allow different characters to exist in different genres, which is easier in comic books because you can sort of jump genre from panel to panel in a way that you really can't from scene to scene. So we have different characters with different tones, and a lot of the smoothing out of that then comes in editorial. When we first built the episode, it was actually in almost chapters. When Geoff and I wrote it and when we shot it and when we first cut it together, it was in chapters. The tones were different enough that if you didn't interweave them, it was too jarring. So the answer is, it's an endless process of finding tone.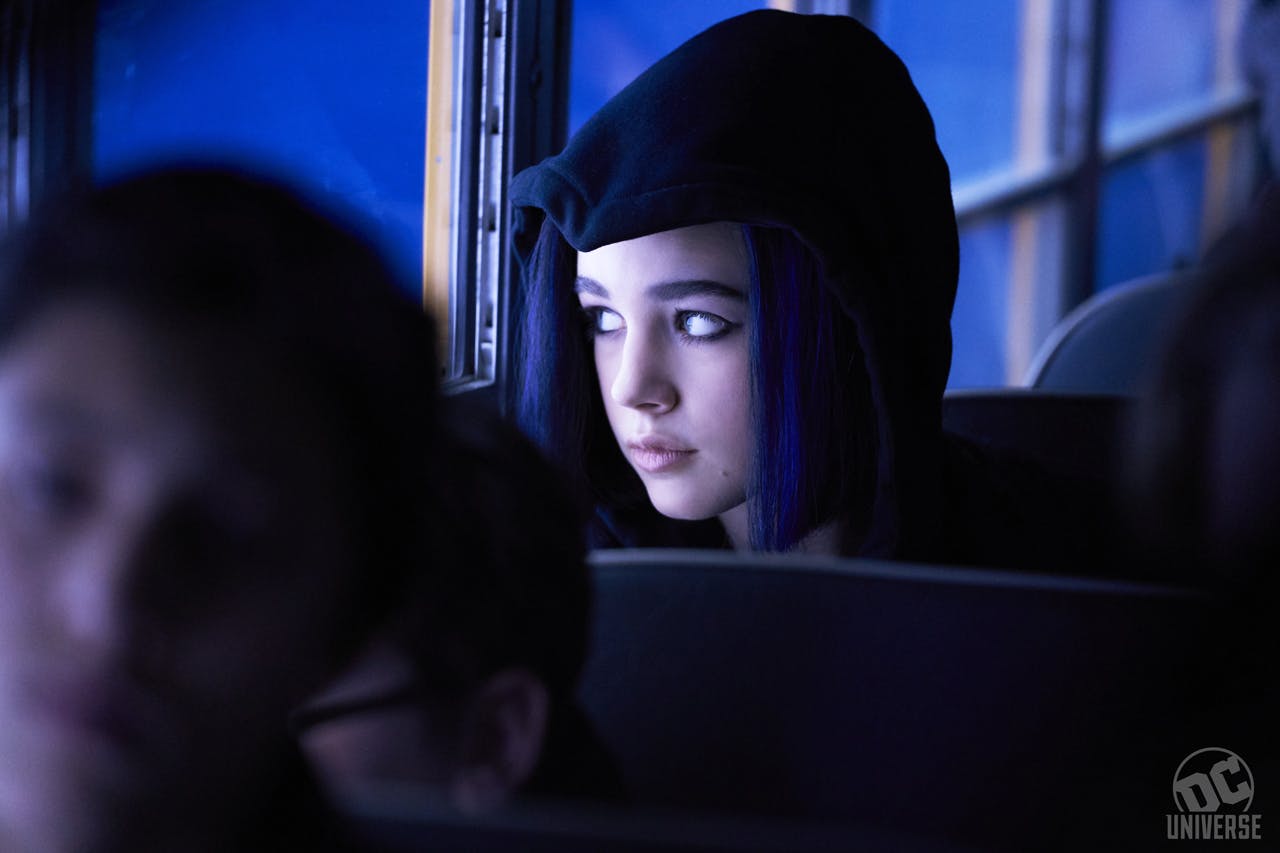 On TITANS as an ensemble show...
I think Titans is a family. I think that's what the object actually is. It's "How do you make family?"; and this is a bunch of folks who don't have deep familial connections. Part of the carnival mirror that is comic books is the ability to see ourselves writ large, [to] take very human things and, by tweaking them a little bit, [they] sort of resonate in a different way. The fantasy allows for that. So these are folks who don't belong, and who don't trust, and who have good reasons. Dick Grayson is weaponized at ten -- I mean let's call it what it is! So how do you come back from that? Who are you? Where are you? He's not this way. He has a different constitution. He has a different way of solving problems, and he's ultimately going to have a different destiny. Batman is a nihilist. Batman is out there just punishing -- and being punished more than he is, I might argue, seeking justice. Dick Grayson is going to have a different journey. But he has to see what that is based in what he's learned.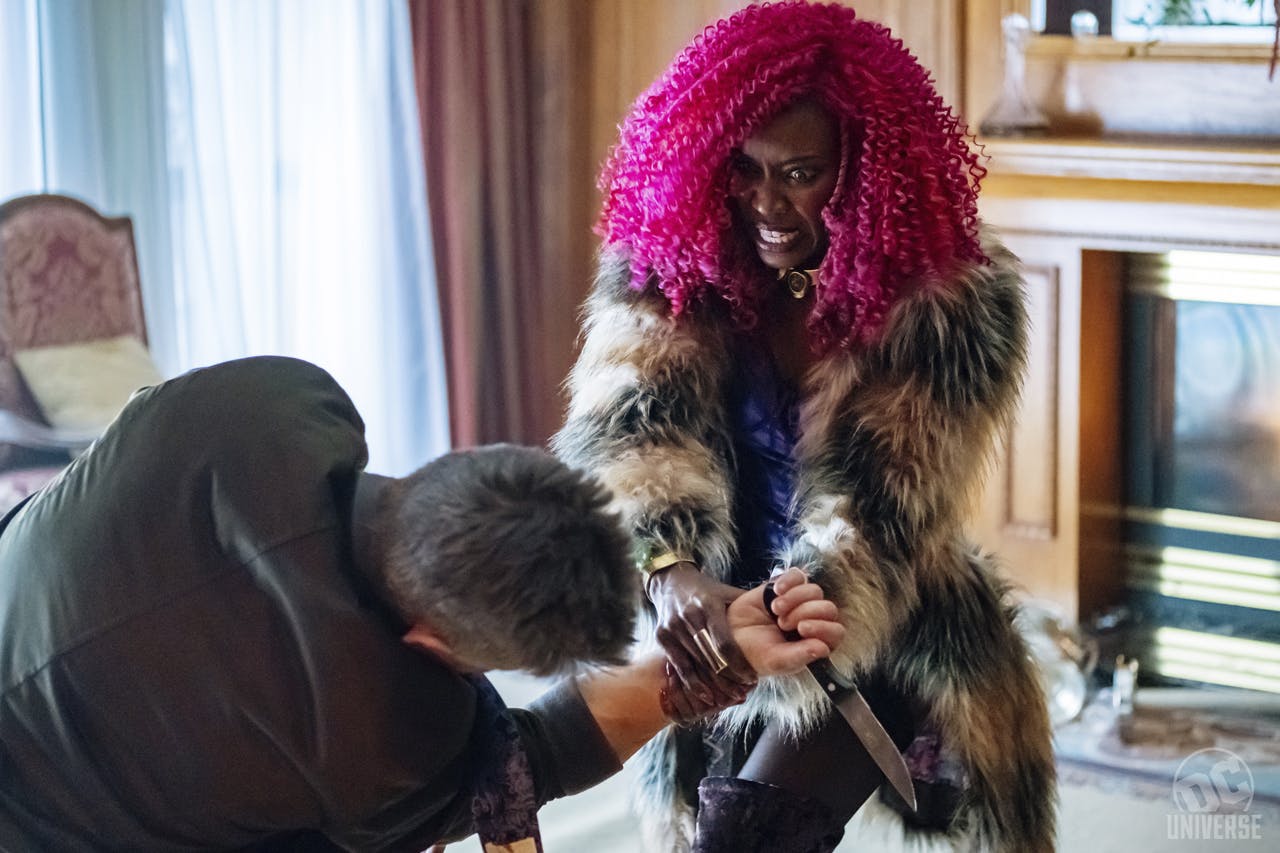 On making TITANS fresh...
In our era of IP adaptation -- which has really become virtually synonymous with content -- original narratives are few, few, few and far, far, far between. You suffer and you benefit equally from expectations, from preconceptions and assumptions. The great news about Titans is a lot of people have an idea about what Titans is. The terrible news about Titans is a lot of people have an idea what Titans is. [Laughs.] But it balances out. If you do a good enough job delivering, people will find it on its own terms for the most part.
On whether we'll see TITANS adapt the classic Wolfman/Perez story "The Judas Contract"...     
I will tell you that you're not way off. We are talking about Season 2. 
On Season 2...
I learned definitively about the pick-up the same day you did. Now having said that, we had always fantasized about the larger arcs for the first three years. So there's a kind of shape that I believe we will probably follow. But what will happen is, we'll staff up -- because things slow down in between [seasons], especially when you don't know whether you're getting a Season 2 -- then I think what will likely happen is Geoff Johns, Greg Walker, Greg Berlanti and I will lock ourselves in a room for a couple of weeks and then come out with some ideas which [other] writers will make better.
Are you a TITANS fans? Let us know in our Community!