The New Year's ball has dropped over Gotham City, the champagne's been popped, the noisemakers blown, and the time has arrived for personal renewal. Nobody's more ready for a fantabulous emancipation from their past selves than one Harley Quinn. What changes can we expect from the Mistress of Mirth in the year to come? As one of the most unpredictable entities in the DC Universe, it can be hard to tell with Harley. Luckily, DC Universe managed to sneak a peek at her list of resolutions at this year's New Year's Eve party while she was up on the roof aiming firecrackers at GCPD blimps. Let's see how Ms. Quinn plans to approach the next 12 months with 2020 vision...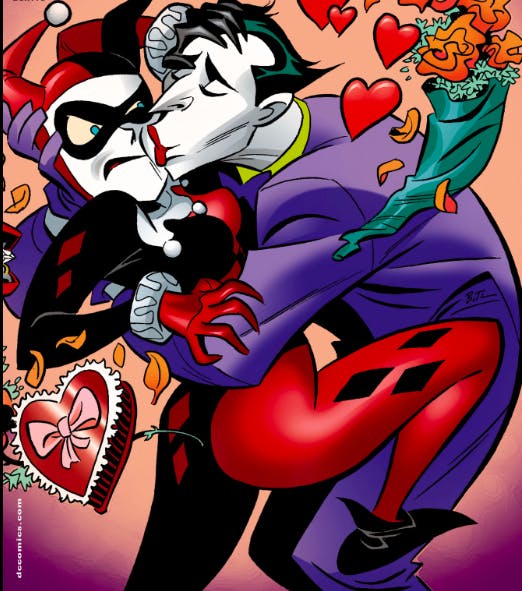 Let's be honest: anybody who sees Joker and Harley as "relationship goals" could benefit from some serious counseling by Dr. Harleen Quinzel herself… if not for the fact that she has the worst case of it. It's been 28 years since Harley first appeared in the shadow of Mr. J (in the "Joker's Favor" episode of Batman: The Animated Series). The time to leave this toxic relationship behind was in the 20th century. No more cycles of abuse, abandonment, and set-up for Mr. J's punchlines. Time to stop playing Andy and start being Conan.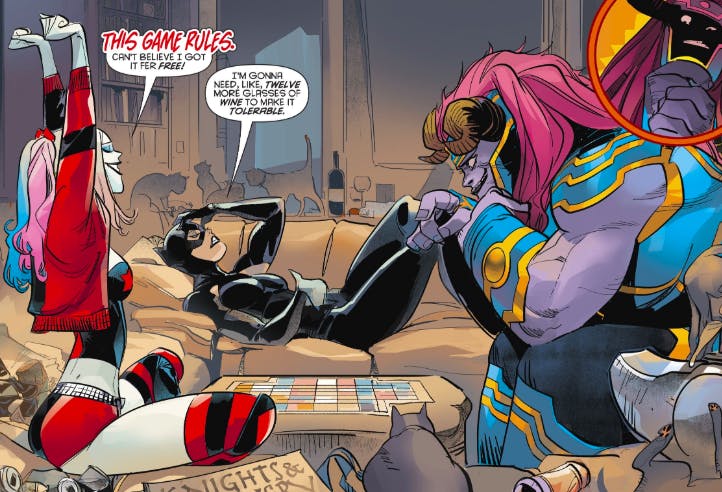 Harley may not know it yet, but 2020 is going to be a heckuva year for her on Coney Island as more issues of her ongoing comic series (currently written by DC Daily's own Sam Humphries) come DC Universe. What's in store? First, things get furiously 'Fugitive' as Harley is framed for a murder she didn't commit. Then, a chaotically Kafkaesque caper occurs as Harley morphs into a giant bug. She'll pick up a new hobby as she gets into a spirited tabletop roleplaying game with Catwoman. And as The Year of the Villain comes to DCU in the latter half of 2020, Harley gets chosen as a candidate to be an avatar for the forces of Order and Chaos! Who better to bear such a responsiblity than a mind that teeters on the brink of lucidity and insanity? What's that, you say? "Anyone"? Well, we're sure it'll work out fine.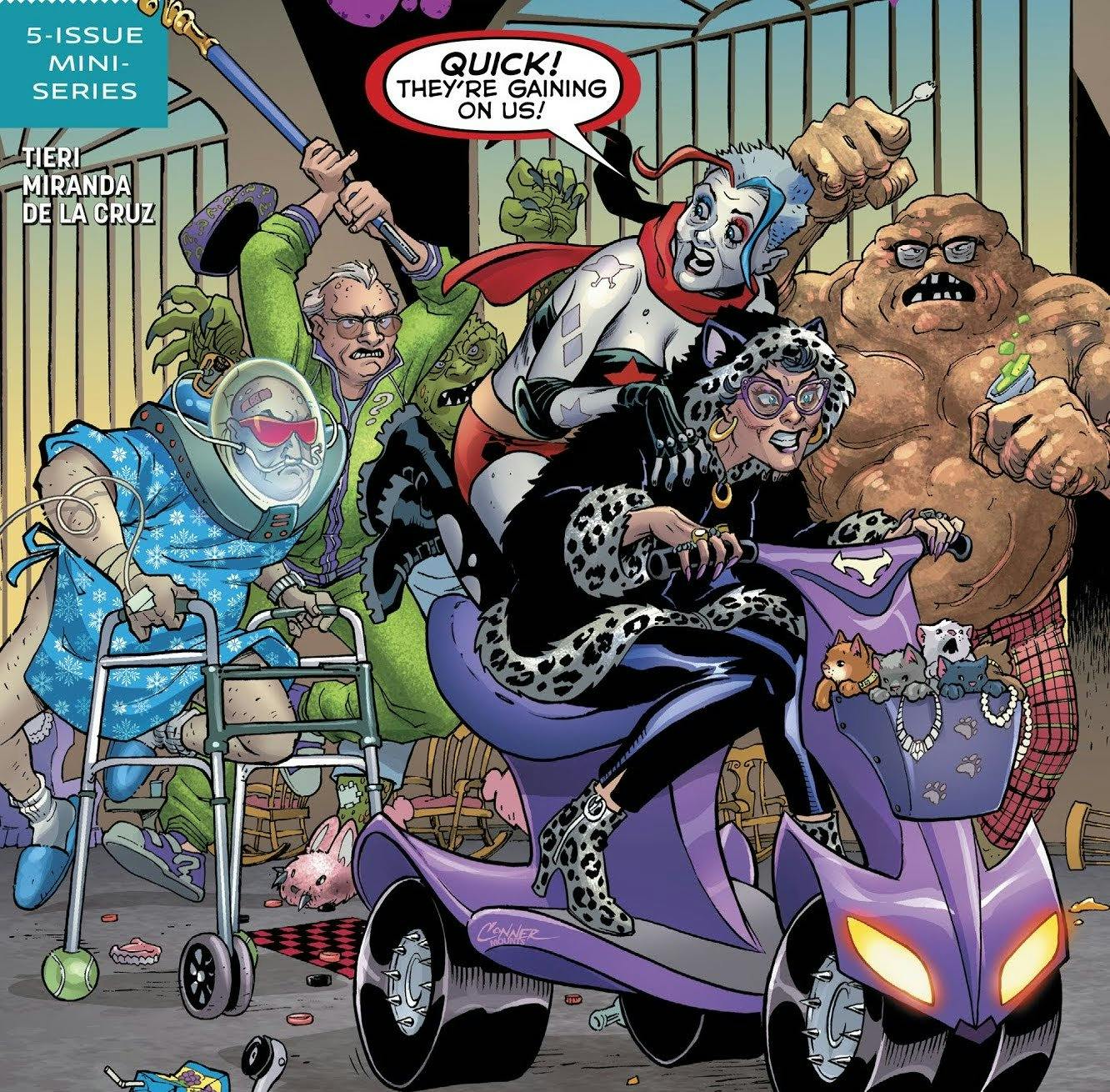 In the next few months, we'll also be seeing the mad dystopian future of Old Lady Harley play out as this comic series continues making its way into the prodigious DCU comic library. What does this vision of times to come have in store for Harley? Surprise ex-husbands? Dear friends in politics? Descendants of enemies and rivals roving decrepit streets as mutant gangs? Yes, yes, and yes. But with a little luck, pluck, and can't-give-a-hoot, an older but by no means old Harley Quinn can do whatever it takes to find closure with… oh, you gotta be kidding me.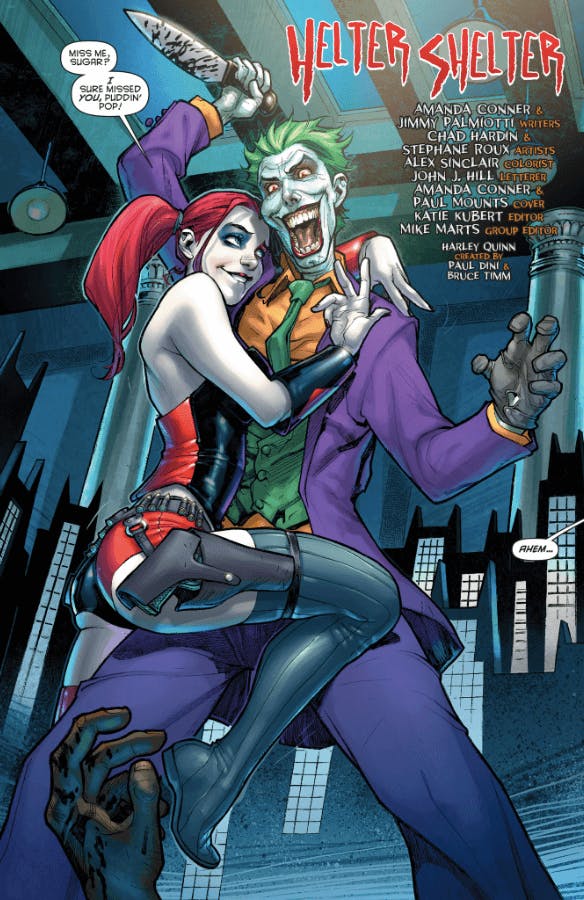 Come on, Harls. Do you really still want to be dealing with this literal clown when you're an old lady? You've got your own aspirations, your own separate brand of comedy (one with actual JOKES in it, we might add), and a big mushy heart that just wants to bring out the best in society's worst -- which, okay, we admit is part of the problem here. But there is a point you need to write off a lost cause. Otherwise you end up in an obsessive loop, and start to look a lot like Batman. And honestly, who wants THAT? Okay, maybe there's another way to approach this. Strength in numbers, right? Except Doctor Psycho is the worst possible source of advice, Clayface is wrapped up in his own identity issues, things are… complicated with Poison Ivy… and King Shark is a shark. Maybe the answer is in Resolution 5...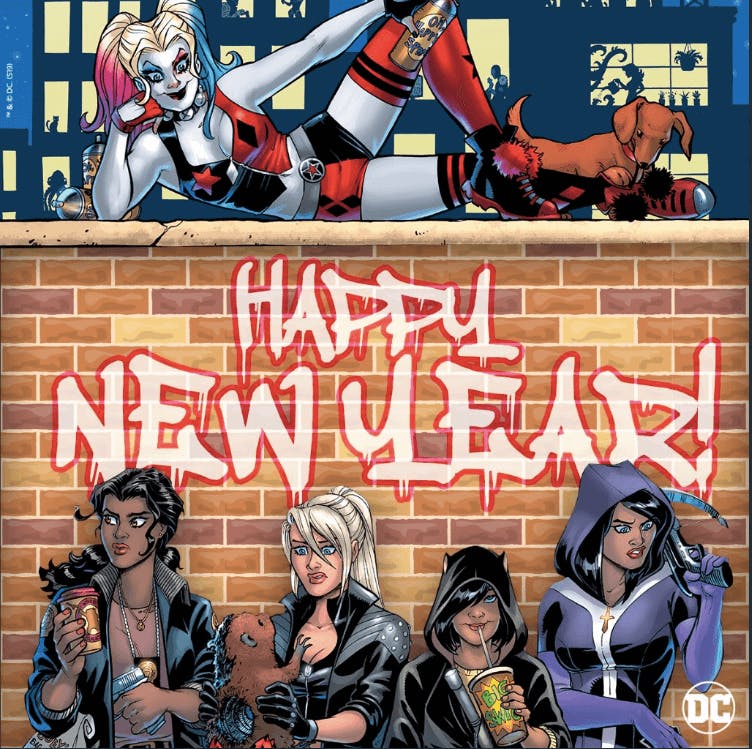 Okay, perfect! After a pretty literally hellacious run with the Suicide Squad (thanks a lot, Enchantress), 2020 is the year for Harley to form healthier bonds with better group of friends. You don't have to jump right in and be one of the goodies right away -- you can take baby steps with, say, Huntress, who's always had a sort of antihero "knight of vengeance" vibe you can really get behind. Maybe pick up a little sister like Cassandra Cain to mentor, and learn a little something in return in that sappy way teachers do in TV movie specials. You gotta believe Black Canary's always up for a karaoke night. And get to know Renee Montoya while you're at it, too -- it never hurts to have a friend in law enforcement. Hey, either they'll be a good influence on you, or you'll be a bad one on them. Either way, should be fun!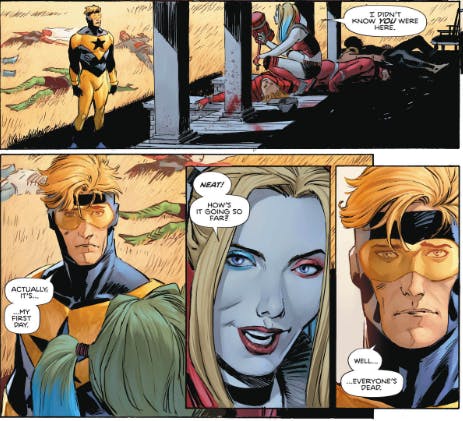 Another series unfolding on DCU this year is Heroes in Crisis, in which Poison Ivy checks into the supehero retreat Sanctuary as just an absolute wreck in every sense of the term. Emotionally and philosophically defeated, physically exhausted, and possibly dead -- it's the best time for you to be there for your best friend. Even if you're like 99% sure that Booster Gold killed her, it's something you gotta get to the bottom of, because otherwise people are gonna say you did it. Who knows, maybe at the end of it all, you can put that spinoff together you've been talking about for years! It's the least you can do for the woman who first got you to stop thinking about...oh no here it is again.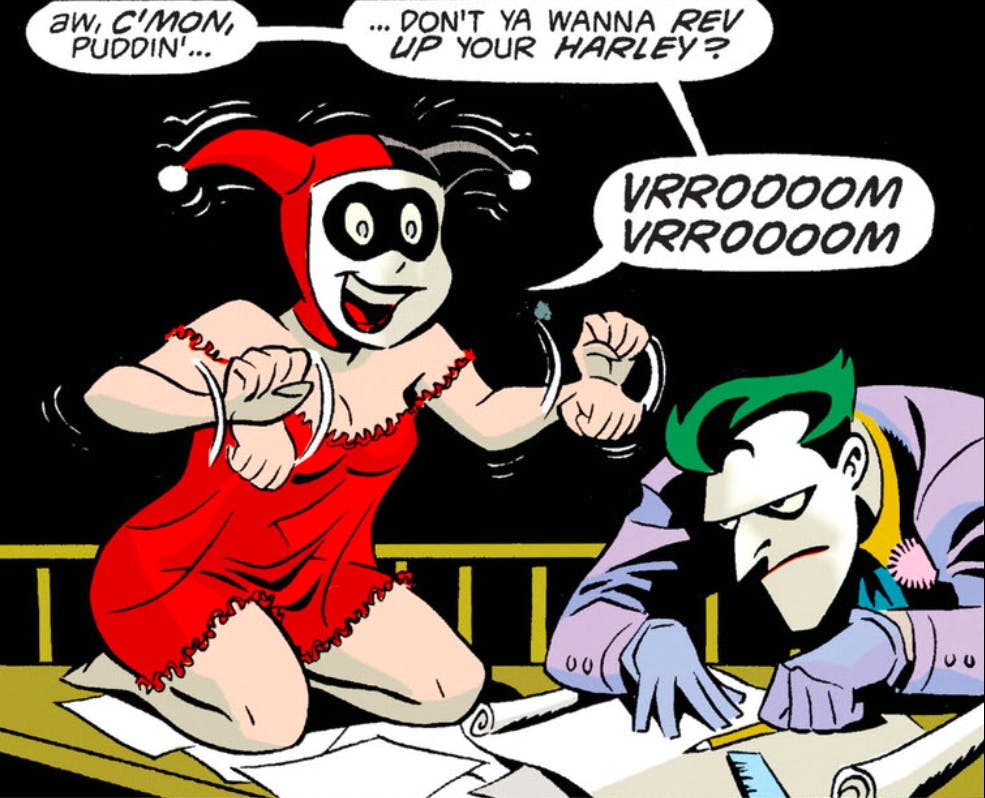 WHAT IS WRONG WITH YOU? WHY CAN'T YOU JUST STOP WITH THIS GUY WHO HASN'T MISSED A GATHERING OF THE JUGGALOS SINCE 2004? HE LITERALLY HAD THE WORD "DAMAGED" TATTOOED ON HIS FOREHEAD! THE ONLY BIGGER RED FLAG IS THE ONE THAT SAYS "BLAM" WHEN IT POPS OUT OF HIS GUN! THERE ARE LITERALLY SEVEN BILLION PEOPLE WE COULD NAME WHO WOULD BE BETTER FOR YOU, AND THAT LIST STARTS WITH FRANK THE FREAKING PLANT. COME ON, GIRL. GET [CLAP] IT [CLAP] TOGETHER [CLAP]. GEEZ.
8. Take Your Rightful Seat on the Legion of Doom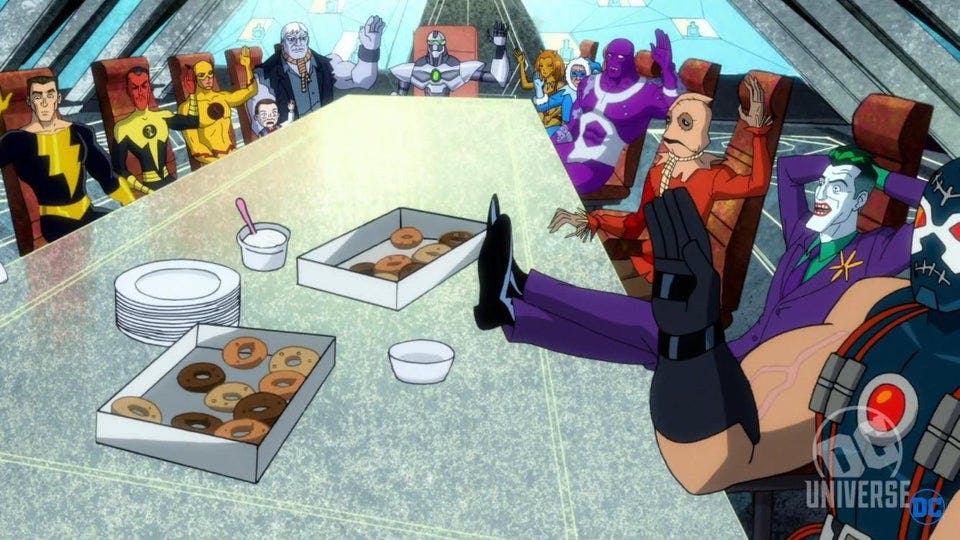 Workin' on it. You can help hold Harley to her most important resolution this year by tuning in every Friday to the DCU original series Harley Quinn.
What are your 2020 resolutions? Let us know in our Community!