Welcome back to Meta Madhouse: Tournament of Terror, where your votes decide who reigns supreme in a series of epic battles between the DC Universe's greatest villains! I'm Alex Jaffe, trivia master, investigative columnist, and "who would win in a fight" expert, here once again to provide my tireless commentary on the daily proceedings and loving every minute of it. Today, on the penultimate event of our penultimate bracket, the Luthor Masterminds have been culled to an impressive showing by representatives of the illustrious League of Assassins. Apart from Luthor's own frequent partner in crime Brainiac, the remaining three of this final foursome can all trace their roots back to the LoA: Ra's al Ghul, its leader; Talia al Ghul, his daughter; and Lady Shiva, the League's most prestigious trainer… and now, perhaps, their greatest enemy. How will Brainiac fare against some of the sharpest enemies of the World's Greatest Detective? Is the vengeance Shiva has long sought within her grasp? Your votes, and your votes alone, shall decide! (Those votes, of course, being based on which of these fighters would win in a fight, as opposed to which character you'd rather see get their own DC Universe original late night talk show. Because I mean, if that were the case, Bane really should have taken this.) [Ed note: Late Night Break with Bane. You're welcome.]  Don't forget to read up on each of combatants in our special Masterminds Collection before you cast your all-important votes. And just in case you'd like to hear my own two cents, I implore you to read onward:
ROUND ONE: BRAINIAC VS. TALIA AL GHUL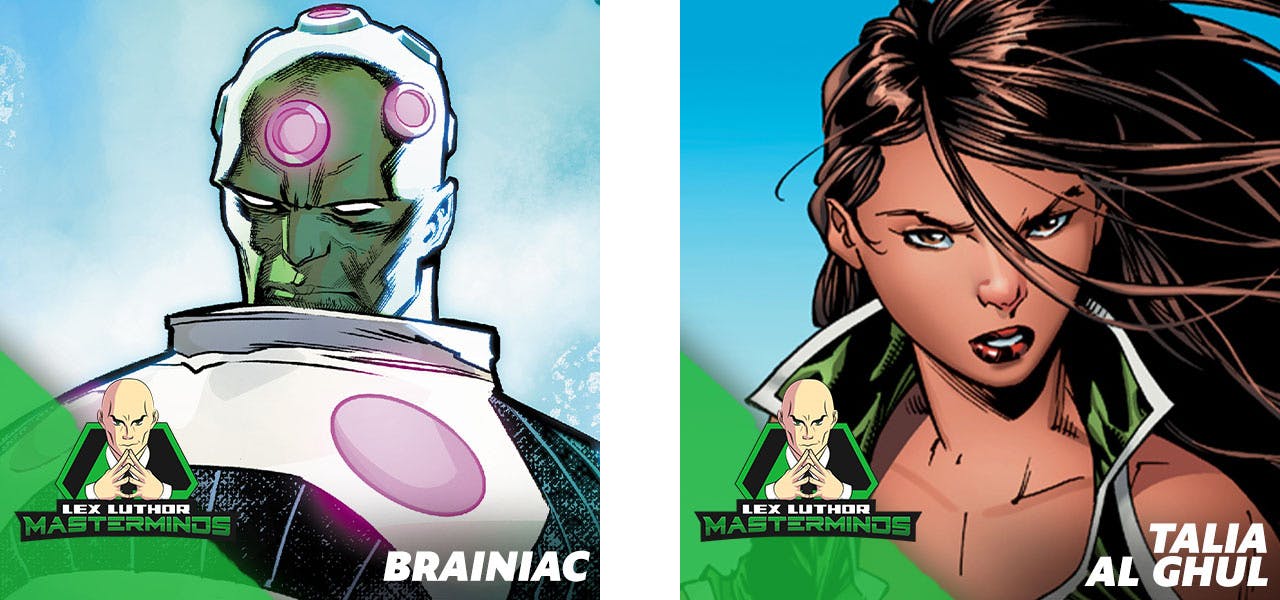 It's a pity, really. First, a Lazarus Pit Save gave Talia al Ghul a bracket-toppling win over former flame Deathstroke the Terminator, DC Universe's favorite assassin. Then, a breathtaking unlikely victory gave her a win over another would-be paramour, the man who broke the Bat. With Slade and Bane both crossed out of her little black book, Talia al Ghul was only one match away from the fight of her life: one which might finally grant her the catharsis she so desperately needs in a fight against her own father, or a rafters-shaking barnstormer against the most capable martial artist on the planet. Clearly, however, Lex Luthor has other plans than to give this fallen Leviathan another shot at glory. Maybe he still harbors some resentment over selling him out during "Public Enemies," ending his presidency. Or maybe Brainiac and Luthor have revived their old perilous partnership, and this entire wing of the competition has been little more than a farce to get the Coluan collector through to the final four.
Whatever the reason, after giving us two of the most stunning matches in the Tournament of Terror to date, this battle against one of Superman's greatest extraterrestrial enemies is the end of the road for Talia. Brainiac, after all, has already made short work of one super spy, in the form of Maxwell Lord. And he at least had telepathy going for him. Let's hope that someone puts up a fight for Brainiac at some point at least, or he may not deem our world worth saving at all during his next intergalactic collecting spree.
ODDS:

ROUND TWO: RA'S AL GHUL VS. LADY SHIVA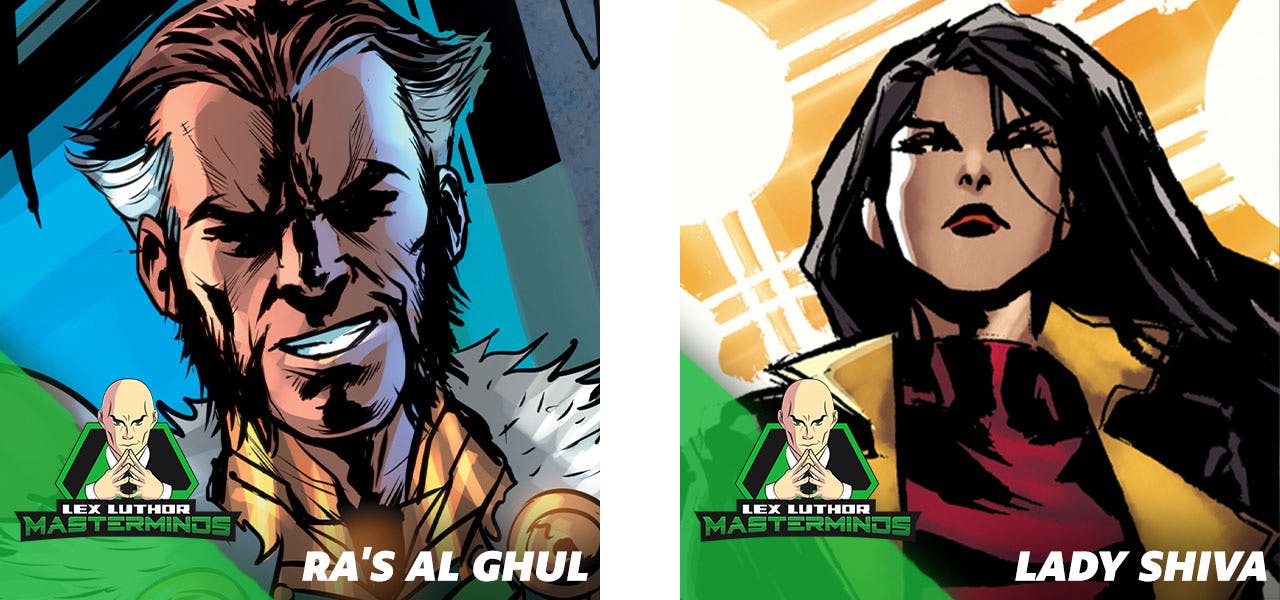 This is it, folks. The lord of the League of Assassins, versus the lady of the League of Shadows. It's the match that Shiva herself has been dreaming of, and Ra's al Ghul has long been dreading. One she's been chasing through the pages of Detective Comics and Batman and the Outsiders to this day, finally played out for your entertainment tonight on Meta Madhouse. This will be a battle of swords and skill on a level unprecedented on the Meta Madhouse stage… and yet, one with an outcome which is all but completely assured.
As the master of assassins, Ra's al Ghul is well acquainted with the deadly arts. In combat, he counts Batman among his equals. But when it comes to training his own men, he defers to Shiva, when she deigns such instruction as worth her time. Time and again, Ra's al Ghul has fought Batman to a near standstill, one errant or unexpected blow allowing the outcome to break either way. By Batman's own admission and history's own bearing, Shiva is Batman's better on the battlefield. "You don't know how to beat her, do you?" Batman once asked of Ra's. "I know that she must be beaten," was his only reply. Later, Ra's did beat Shiva -- by shooting her in the back while she was distracted by her own daughter. There are no such distractions today. Only the vengeance that the earthly avatar of destruction has long sought since that indignity. All in attendance for Meta Madhouse today should count themselves lucky, for they are about to bear witness to an event centuries in the making: The Demon's Beheading.
ODDS:

Which Masterminds will you choose? Vote now and talk about it in our Community!