Meta Madhouse is in full swing, and many villains have already fallen. The Joker Maniacs began sparring last Friday and things got crazy. But don't forget, this year's edition of Meta Madhouse has a twist: Lazarus Pit revivals! Four celebrity coaches–Echo Kellum, Phil Morris, Brian Michael Bendis, and Phil Jimenez–will have the power to return one fallen player from each team to the board.
Today DC Daily host Echo Kellum's Lazarus Pit Save was activated, returning Harley Quinn to the battlefield. Some of you may be wondering why Kellum saved Harley (fan favorite Kite-Man was right there, Kellum!). We recently had a chance to chat with Kellum, who told us that the decision to save Harley was an easy one. "She's been through enough, having been with the Joker, and she deserves a little TLC, and possible resurrection for enduring that maniac."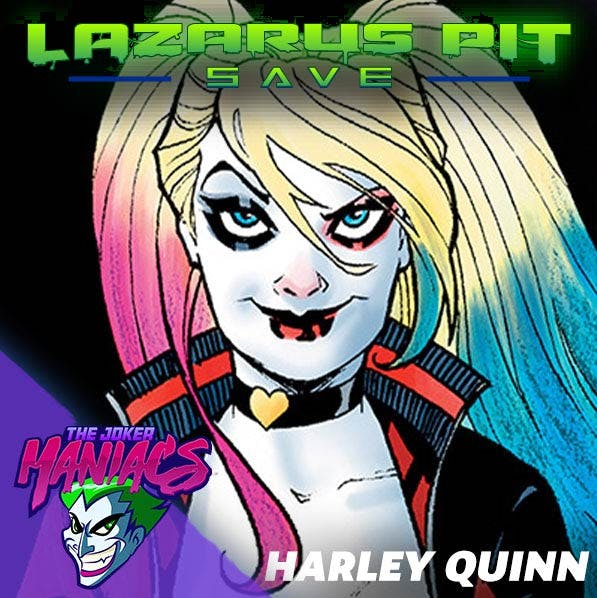 Echo went on to explain his history with Harley. "I first met Harley watching Batman: The Animated Series. She has always been such a great character. But it's been the new recent Harley Quinn cartoon here on DC Universe that's really made me connect and fall in love with the character."
Between her recent theatrical film, and her upcoming second season, Harley has been everywhere these days, but that only helped Kellum realize why she's so great. "Please see the recent cartoon, it might be one of the best animated shows in the last 5 to 10 years. Also check out her [Birds of Prey] movie that just dropped or some of her old Batman: The Animated Series episodes where she's voiced by the wonderful Arleen Sorkin."
Harley might be safe now, but she'll need a bigger mallet if she's going to survive the rest of Meta Madhouse. The next bracket has her facing Reverse-Flash, which could see a speedy end to her dominance. But Kellum has faith in his choice. "I think she will do well. There's a lot of tough competition but I'm rooting for her!"
Do you think Echo's choice was terrific? Does Harley have what it takes to make it to the end of this year's Meta Madhouse? Make your case in our Community!