Did you make it over to the DC Universe Headquarters (aka DCUHQ) at New York Comic Con? Our members-only lounge had its own panels, signings, free food, and more. It was almost a mini-convention! Here's some of the fun we had on Saturday, October 5th...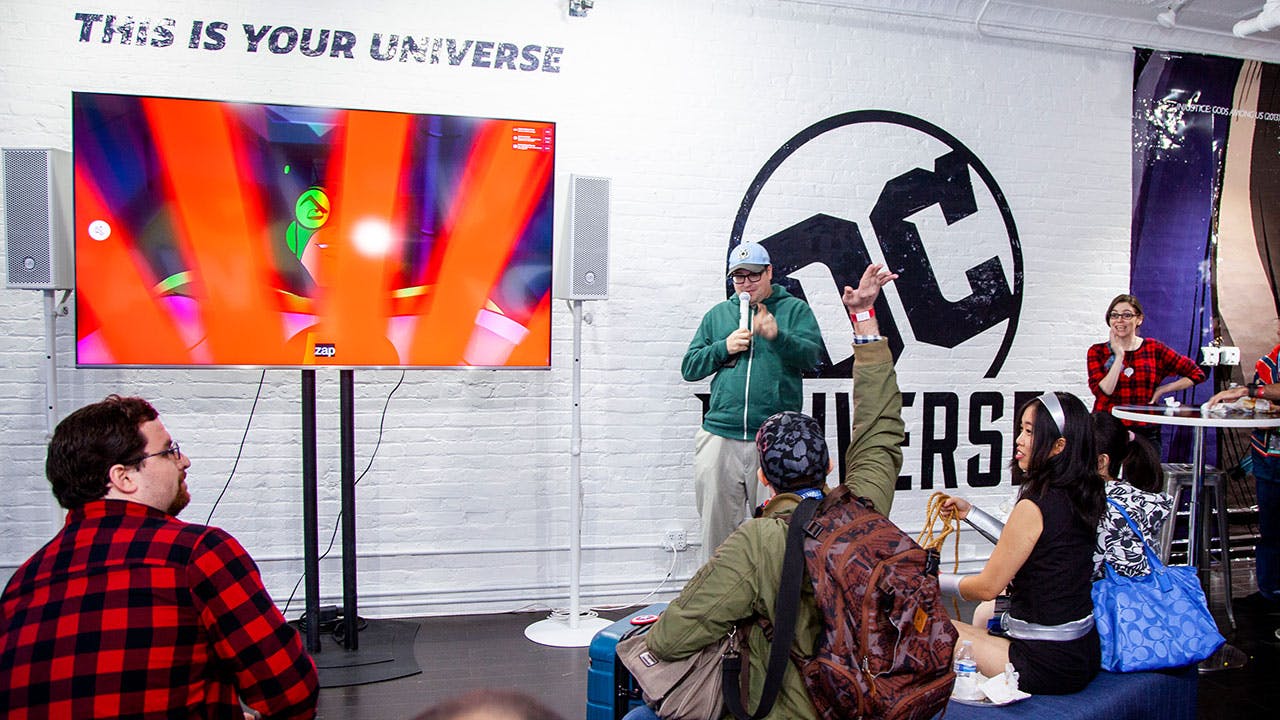 The day began with a members-exclusive breakfast hosted by 'DC Daily' star Amy Dallen. Amy and the fans had a great time chatting comics and watching episodes of 'Batman: The Brave and the Bold' while they answered trivia questions from our own Alex Jaffe (DC Universe News' The Question).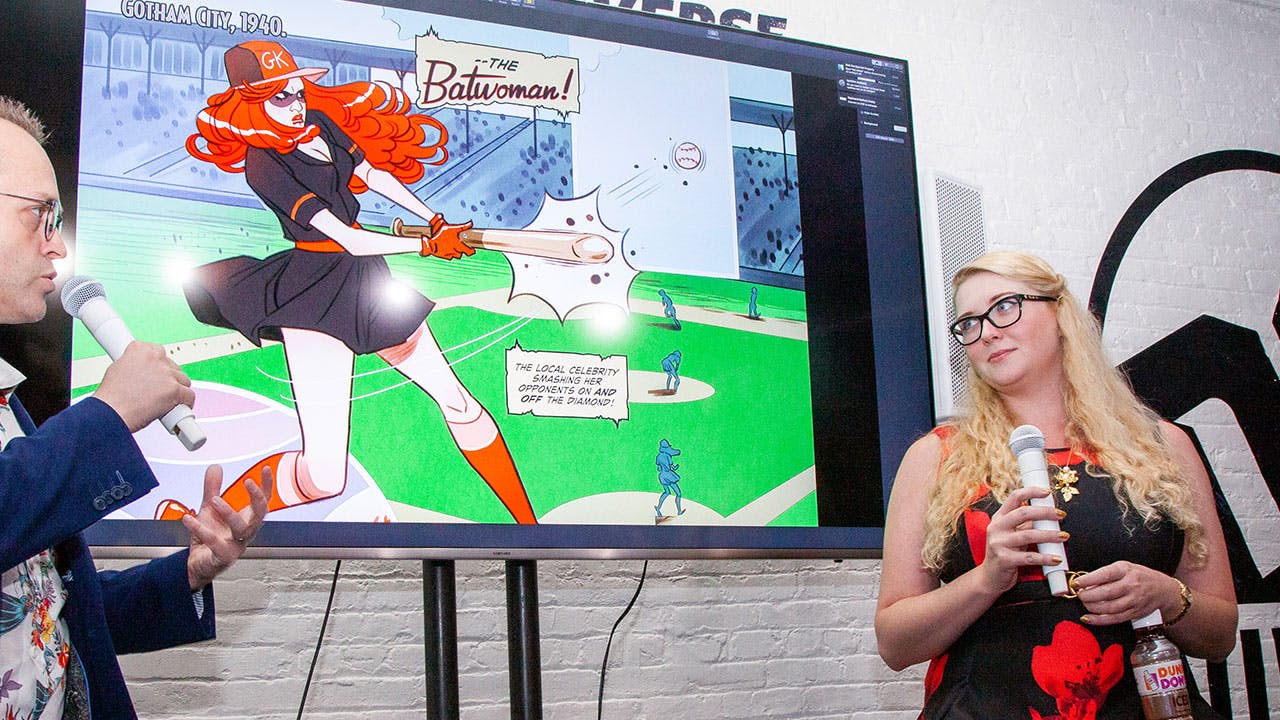 After breakfast, fans explored DCUHQ's Harley Quinn gallery before returning to the lounge for an exclusive chat between News editor Joe McCabe and comic creator Marguerite Bennett. Bennett has written for numerous DC properties, but her most beloved work might be the 'DC Comics: Bombshells' series. The comic reimagines the women of the DC Universe as they would have been during World War II, and guess what – they still kick butt! (Seriously, if you haven't checked out this series yet, you should. It's worth the binge.) The book also explores LGBTQ roles for its characters, which Bennett says was inspired in part by her own experiences "growing up queer in the South."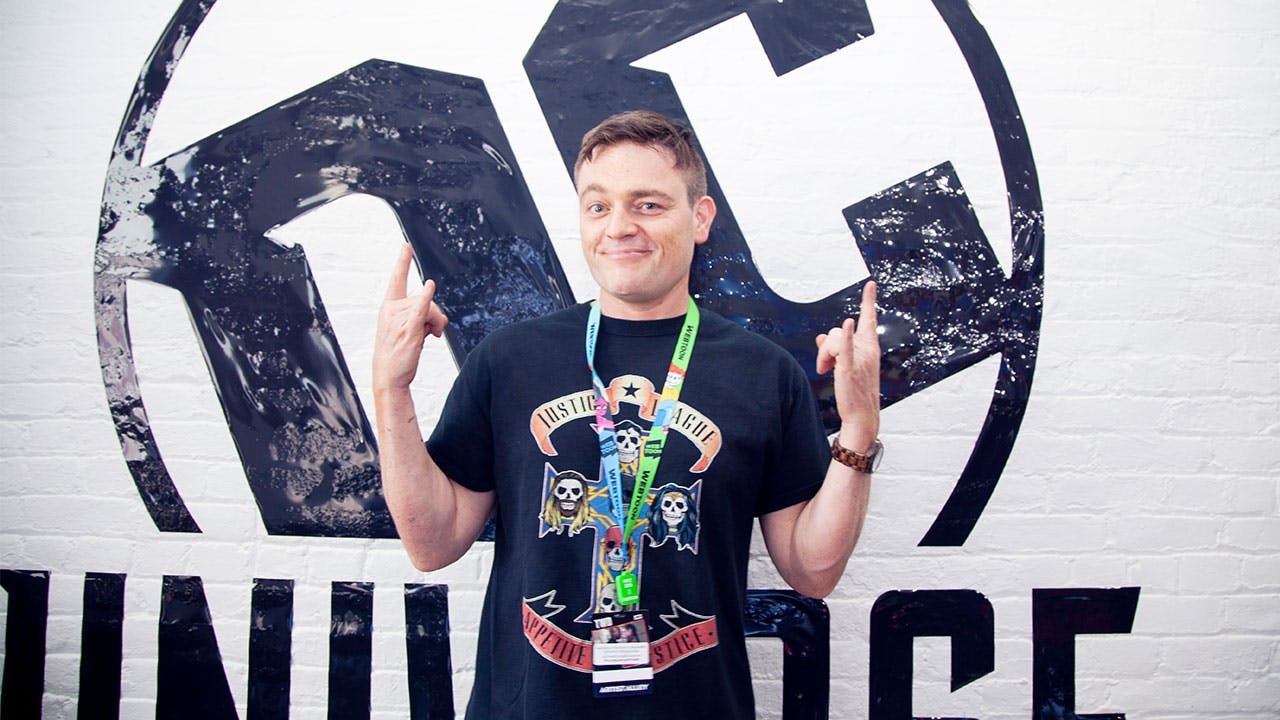 It's no secret that Scott Snyder is one of the hottest writers at DC right now, so fans were understandably stoked when he showed up to the lounge Saturday afternoon to say hello to everyone. Scott signed copies of his 'Justice League' and 'Batman' issues, and because he really wanted to give fans something to chew on, he gave everyone a hint about what to expect in the concluding chapter of 'Batman: Last Knight on Earth'...
"It's going to come out -- they keep saying end of November but my guess is early December. Greg is 32 pages into 54 pages. It's oversized -- it's big! It really is my favorite thing we've done. It's the final statement that I have about Batman. I thought of it when we were doing 'Zero Year' so it's not like a sudden new thing. It's kind of the thing I've been waiting to say about why he always needs to be renewed and yet at the same time why he never changes. Why he's so powerful, why he is what he is at his core. I'm very happy with that. There's a lot of crazy shit in that."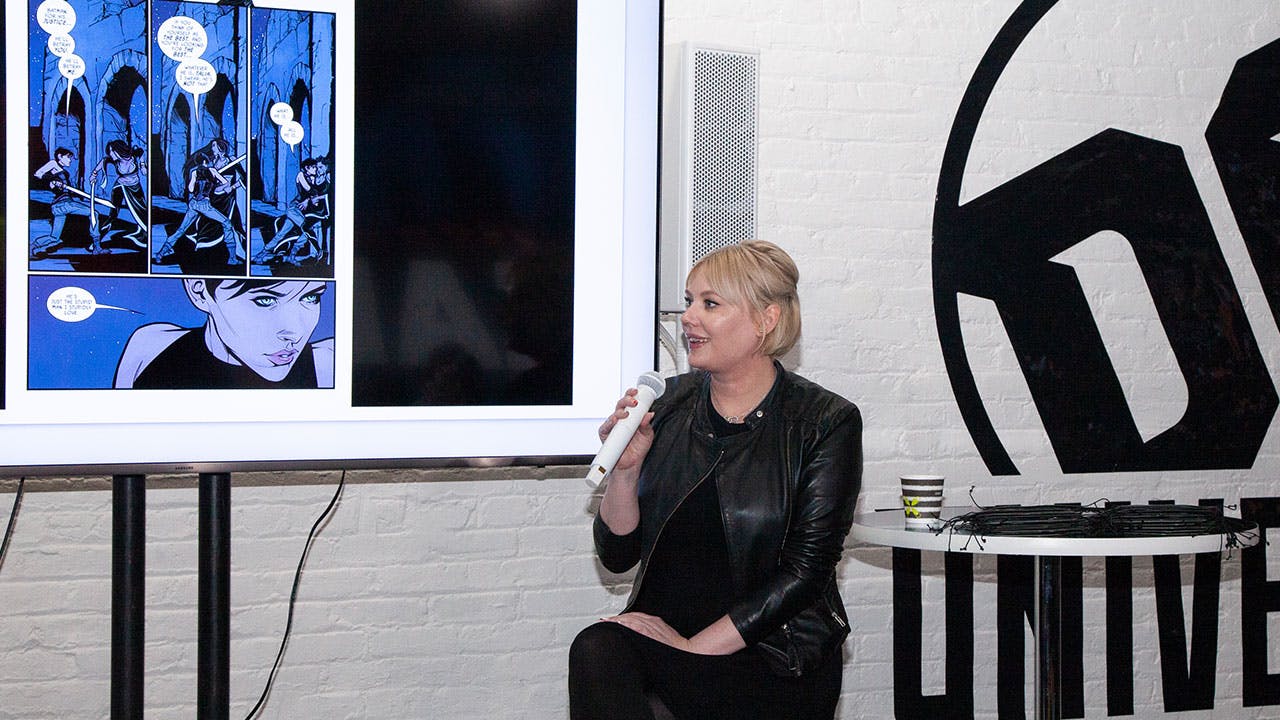 Towards the end of the afternoon, creator Joelle Jones (arguably DC's finest active artist) came by the lounge for a live Q&A, and to meet the DCU fans who've adored her writing and art on 'Catwoman' and 'Batman.' Jones was at the center of the mega Batman/Catwoman wedding event last year, and it turns out it's because she pitched herself to writer Tom King.
"The first time I met Tom King was at San Diego Comic Con. Batman and Catwoman were engaged and going to get married; and I just pinned Tom down and said, 'Hey, if somebody draws a wedding dress, I want to do it. I don't care what happens.' He said he hadn't even thought about it, and I said, 'Well, I'm doing it. So that's happening.' He's like, 'Okay, that's fine. Nobody cares about a wedding dress.' And I said, 'Well I'M doing it!' I forced myself into that situation."
Did you stop by DCUHQ this weekend? Let us know in our Community!